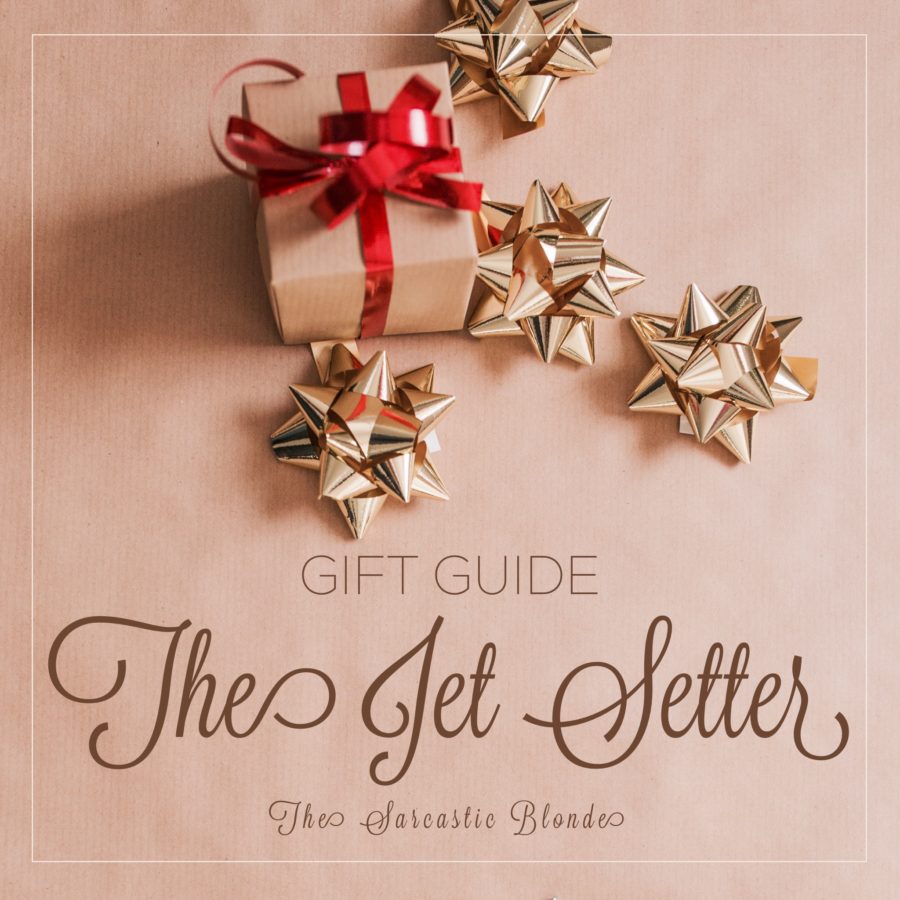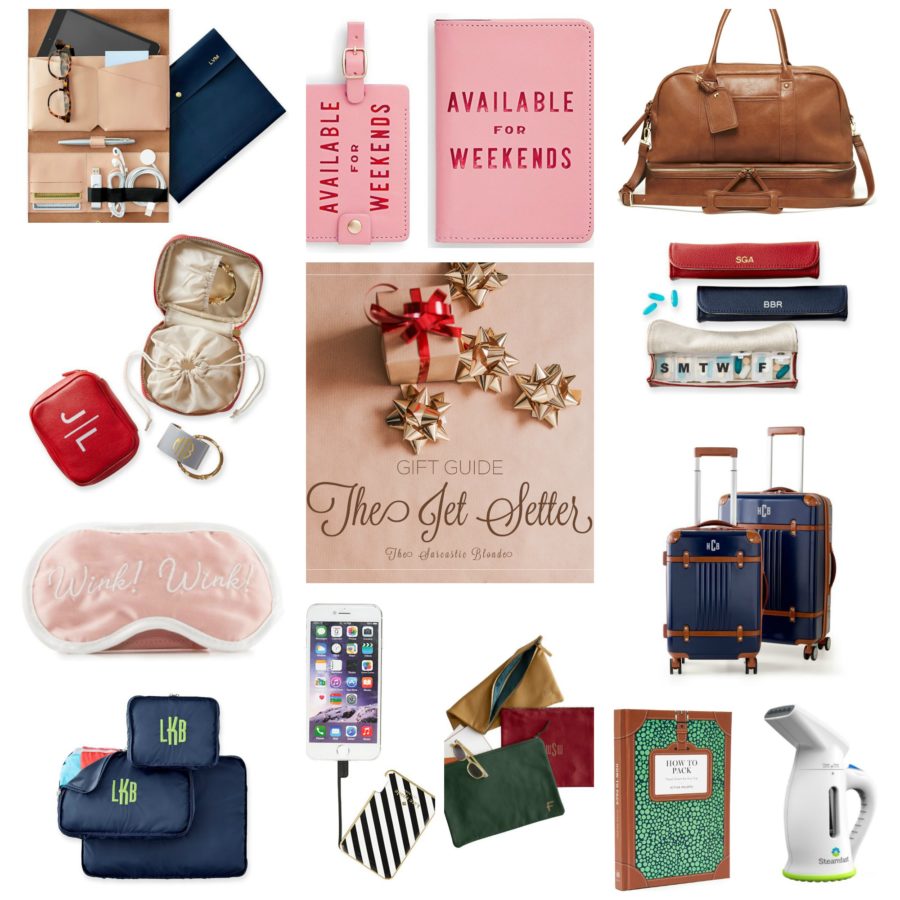 ELECTRONICS TRAVEL POUCH // AVAILABLE FOR WEEKENDS LUGGAGE TAG AND PASSPORT HOLDER // MASON TRAVEL BAG // TRAVEL JEWELRY POUCH // MONOGRAM TRAVEL PILL SET // EYE MASK WITH COLLAGEN EYE PATCHES // MONOGRAM LUGGAGE // MONOGRAM PACKING CUBES // STRIPED PORTABLE PHONE CHARGER // MONOGRAM TRAVEL POUCHES // HOW TO PACK BOOK // TRAVEL STEAMER 
Extra Battery – It's almost 2018.  Even if you read books and people watch (seriously the best people watching on the planet at the airport…. although it brings up many mixed emotions…) you need extra battery! Make it something cute like this and they'll think of you every time!
If your shopping for the man in your life, he may not appreciate that as much, so this is a simple streamlined option! 
Mason Travel Bag – I know I've talked about this bag for years, but if you're new around here, trust me – it is the best bag you will ever buy.  Can fit SO MUCH stuff, it is the sole reason I can travel out of the country for two weeks with only a carry on suitcase.  Perfect bag for weekend trips, too.
Steamer – I use the Tepoinn Travel Steamer and it is the best by far.
How to Pack Book – This seems really silly, but it is a tiny and inexpensive book on Amazon and I absolutely love it.  It really is a huge help if you're the kind of person that always overpacks and has nothing to wear, or just packs completely wrong all the time! Plus, it's the prettiest book and looks adorable sitting out on your desk or on a shelf!
Packing Cubes – Best thing for any trip, no matter how short or how big.  These can make packing for a weekend trip as easy as packing in a little duffle bag! Especially if they are compression packing cubes.  I also love these monogrammed navy packing cubes that are on big time sale! Also on sale, this seersucker set of packing cubes! 
Travel Pouches + Organizers – 
Any zippered pouches you can have to organize things like your electronics, your cords, your make-up, your whatever you may need – especially for longer flights – is key.
This electronics travel pouch is the perfect way to get everything nicely – and beautifully –  in one spot.
An everyday leather pouch (with monogram) is the perfect thing to collect things in your carry on AND double as a clutch at your destination.  I pack this Gigi Leather Clutch full of in flight essentials for my carry on and use it on my trip as a clutch.
Don't forget your vitamins on your trip! This travel pill case is compact and would make the perfect stocking stuffer!
Eye Mask  – Neck Pillow – A nice eye mask and neck pillow are travel necessities! This is an adorable option, but for more practical – this is my go to eye mask and inflatable neck pillow for travel.
A great gift for anyone would be this eye mask that comes with collagen eye patches for perfectly rested eyes!
Passport Cover + Luggage Tags – I know passport holders are "pointless" but they are so, so fun! I love this I'm outta here option. A striped option is always a classic.  I love this Available for Weekends option, which is also available in a set of luggage tag + passport holder   And monograms are of course always a good idea. 
For the men, this is a great leather option that anyone young or old would appreciate. 
Travel Jewelry Case – Don't end up with tangled or broken jewelry upon arrival.  A travel jewelry case is a must! This one makes a great gift that I have given over the years, and this carry-all option is great for necklaces.
Away Suitcase – I mentioned this in yesterday's gift guide for the guys, but Kip loves his Away Suitcase.  I haven't been able to use it for a solo trip yet, so I can't give my full opinion.   The biggest perk of these is definitely the built in cell phone charger. (You can monogram the away suitcase too!) You get $20 off your order with this link.
Other suitcases:
I have always had my eye on the Vintage looking suitcases, especially the navy, and love that these can be monogrammed.  And the Delsey luggage is so classic looking and beautiful too (and 50% off right now!)
This is the longest I have gone without a flight in years most likely!
I am antsy to get to the airport later this month just from making this post! 
:::::::::::::::::::::::::::::::::::::::::::::::::::::::::::::::::::::::::
Don't forget to check out my previous gift guides as well :
MONOGRAM JEWELRY LOVER // FOR THE GUYS 
LAZY GIRL // OPRAH'S FAV THINGS