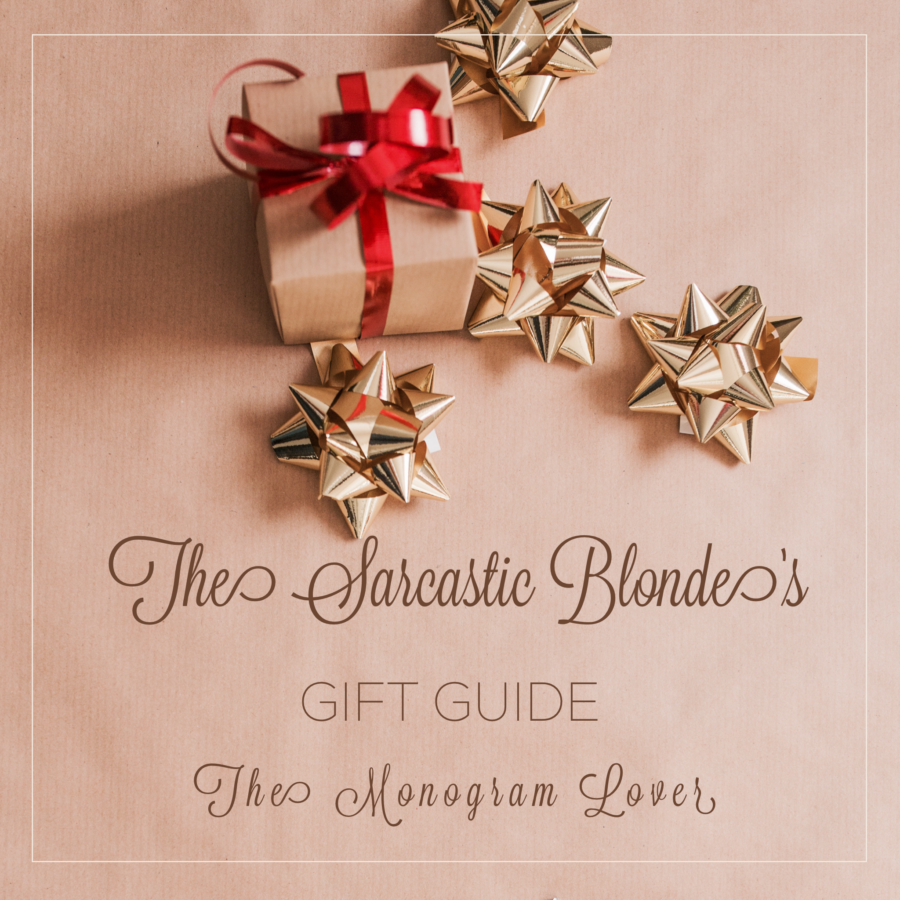 With only one week until Thanksgiving, and all of the insalely good sales kicking off next week, I figured I could put on my Santa Hat and start The Sarcastic Blonde's Gift Guides!
I created a Holiday Tab on the top menu bar so that you can easily access these posts throughout the coming weeks! 
When I started to compile my monogram gift guide, I quickly realized that there will be about 4 more personalized/monogram gift guides…. they are always my favorite and I can never help myself!
I decided to break it down into categories, so there will be plenty more to come in the next few weeks of accessories, decor, clothing, and more!
Today I focused on Jewelry (and Jewelry cases, etc)…..
Jewelry often requires extra time to prepare and ship before the holidays,
so I thought this would be a perfect place to start!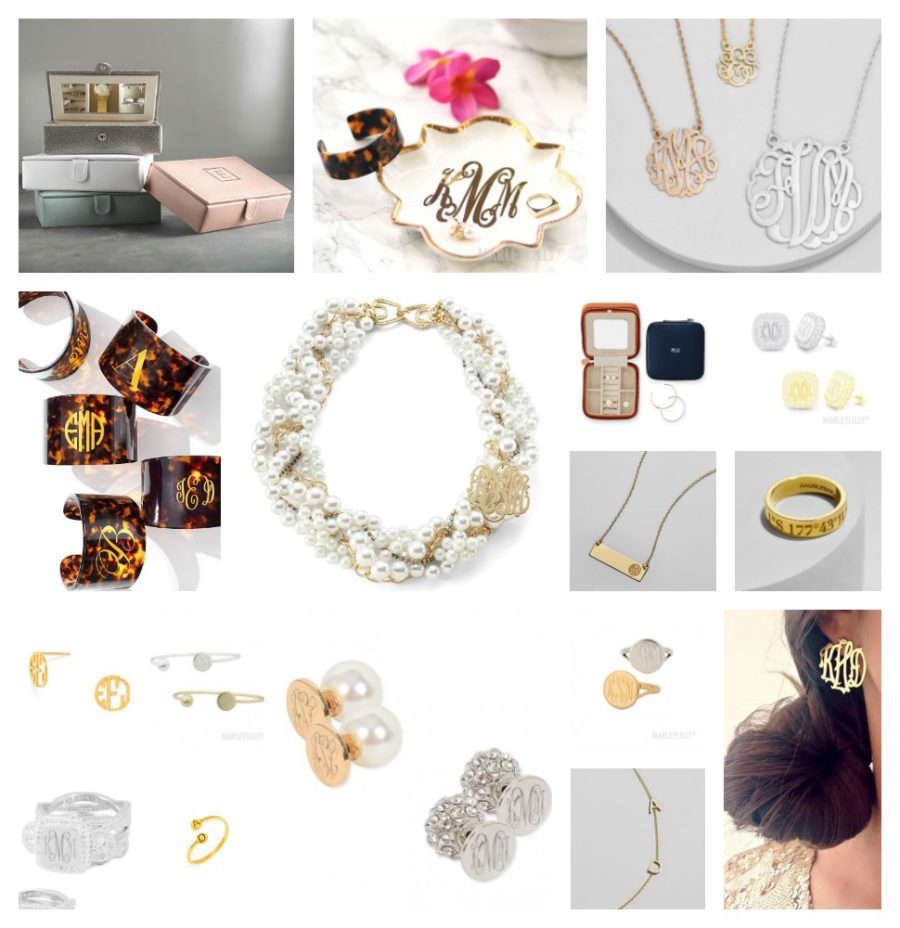 Some of my favorite finds below :
I love the traditional script necklaces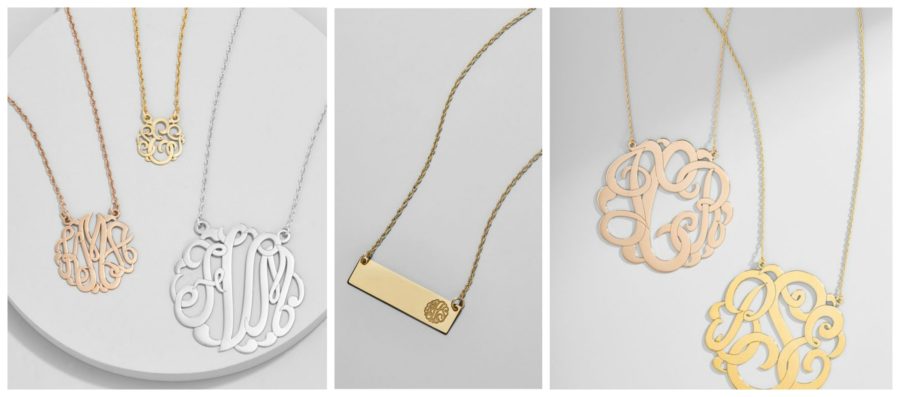 RIBBON LETTER MONOGRAM // BAR PENDANT // EXTRA LARGE MONOGRAM 
A few other options for the traditional script monogram necklace
(and one with a unique twist in the middle!) :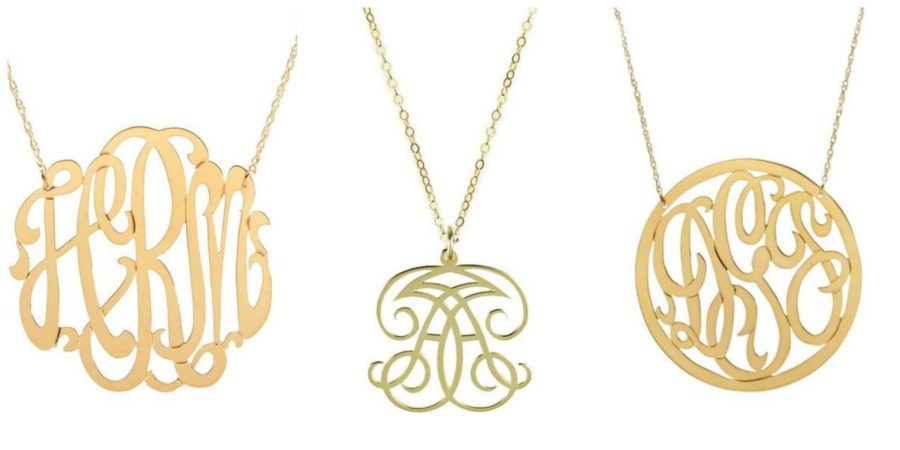 HANDCUT MONOGRAM NECKLACE // CUTOUT NECKLACE // RIMMED MONOGRAM NECKLACE 
 My monogrammed necklace that I get the most questions about is from when I was in college and I have no idea which website I found it from, but it looks most closely to the Moon & Lola necklaces (the one above on the far left).  It's a single initial necklace (T) that looks like a 3 initial necklace, and if I find it I'll let you all know!
I love the Asymmetrical necklaces below!
The gift set on the left has my initial necklace that I always wear and a set of earrings for a steal! The Maya Brenner is more of a splurge.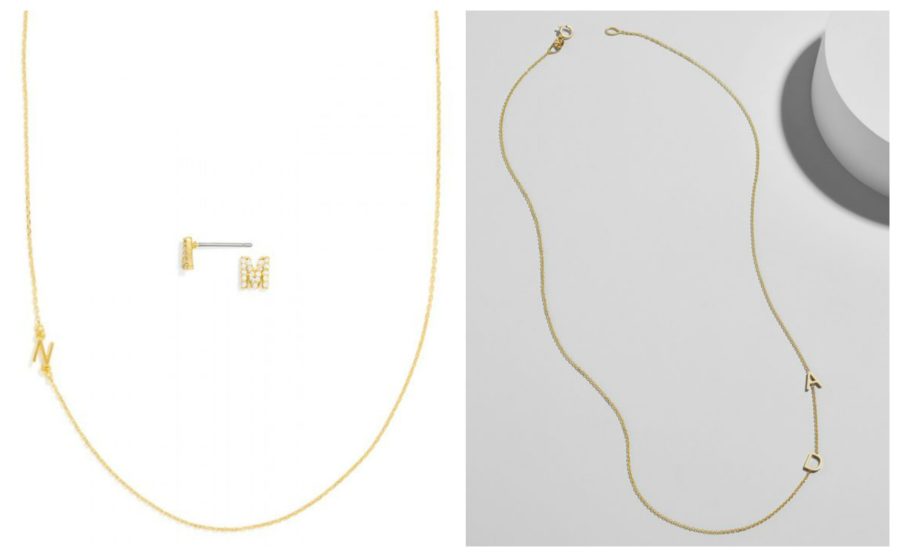 GIFT SET : INITIAL NECKLACE + EARRINGS // ASYMMETRICAL INITAL NECKLACE 
I just adore this gold + pearl necklace with monogram detail.
This is such an amazing gift for a special occasion!
I would have loved to wear this to rehearsal dinner or wedding events with new monogram!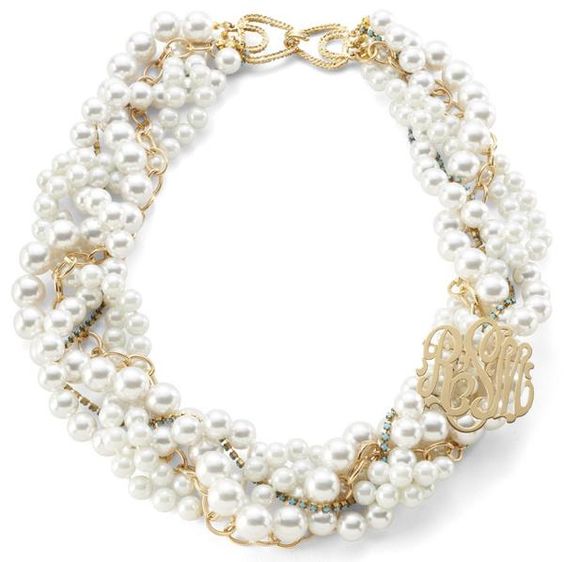 // SOUTHERN LIVING MONOGRAM NECKLACE // 
The pave rings are a total steal and a fun something special if you want a little bling with your monogram.
All of these are under $100, most under $50!



BAND RING // CUSHION SET PAVE // WRAP-AROUND INITIAL // PAVE RING // SIGNET RING
These are the monogrammed earrings my husband got me for Christmas a few years ago.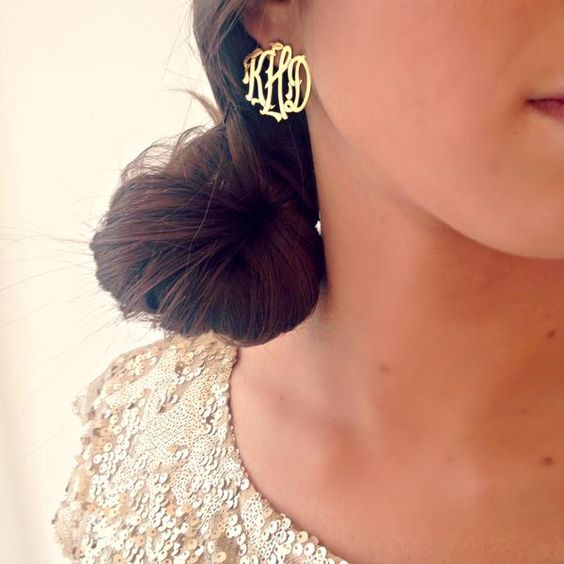 // MONOGRAM POST EARRINGS // 
mine are a size small I believe! 
A few other earrings that I love:
The first set of earrings is only $25! Insane!



 MONOGRAM PEARL BACK STUDS // CIRCLE STUDS // PAVE STUDS 
A statement bracelet or a simple bracelet, both are beautiful!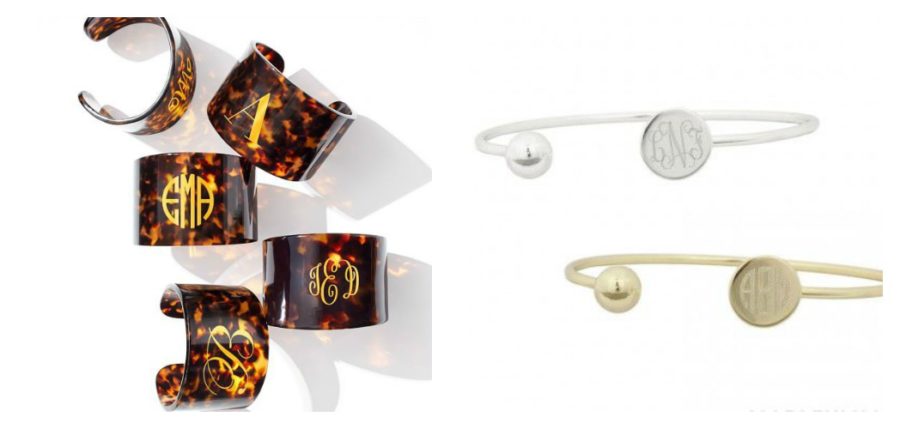 TORTOISE CUFF // SILVER OR GOLD BANGLE 
Of course, with all this jewelry you need somewhere to store it!
I have gifted the first leather monogrammed travel case for Christmas before and love it.  It's a great size and keeps everything safe in your suitcase.
And I love the shape + colors of the jewelry tray – so gorgeous on a nightstand or in a bathroom.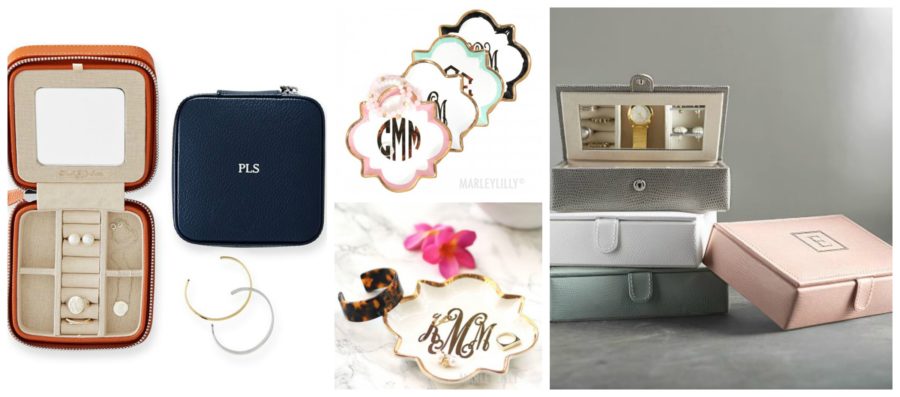 TRAVEL CASE // JEWELRY TRAY // JEWELRY BOX 
Hope you all are excited for the gift guides!
If you have any Gift Guide requests, please send them my way!
I'll be sprinkling the in over the next few weeks!