You know the debate?  The debate that starts every year around this time? Questionining if it's time to start celebrating the holidays? If It's too soon?
Well…. there is one woman that can put an end to that question.
And that woman is Oprah.
And Oprah has released her Oprah's Favorite Things for 2017.



So, let the Holidays commence!!!!
Or at least the shopping aspect!
….. can we please get the Oprah Show back on? Because this episode was THE BEST!
editors note : One thing on her list that I was going to include but then didn't but then am like "Why have I been thinking about this so much??" 23 & Me. The advertising is really getting to me with the 23 & me. Everywhere I turn, I see or hear a commercial and now I'm like "I DO need to know where I came from!!!" reality : do I care???? 
I figured out why it has me grabbed : The "Getting to Knoooooooow you" song in the commercial.  It's a killer.  I realize that I will be signing it all day long.  Whoever did that deserves a serious pay raise.  Well done.  Hashtag slow clap. 
anyways….. let's start with the edible gifts first!
…. obviously….. 
:: FOOD :: 
:: Caroline's Cakes ::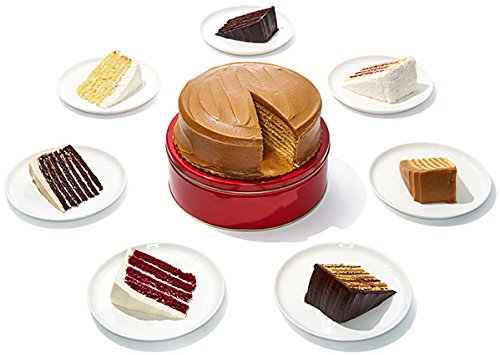 Oprah Says : According to Gayle, Caroline's Cakes is famous for its caramel cake, but one bite of the seven-layer coconut cake takes me right back to Sunday afternoons in Mississippi, with my grandmother in the kitchen cracking eggs and shaving fresh coconut.
TSB Says : Does this not look so insanely amazing?!
Something about a million thin layers of cake just looks so perfectly delicious.
:: Cheese Knife ::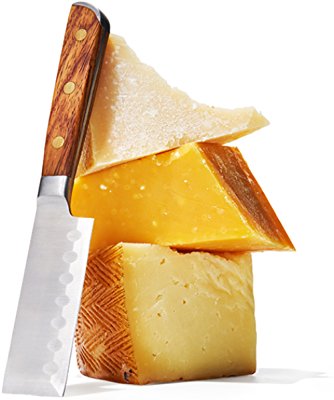 Oprah Says : Goodbye, cluttered cheese platter: Here are three knives in one. The sharp edge cuts cleanly through firm cheese, the pointy tip breaks an aged cheese into shards, and the entire blade spreads soft cheeses. I'd give this with a ripe wedge of something delicious.
TSB Says: Who doesn't need a good cheese knife? And you only need one that does it all!
:: Truffle Salt ::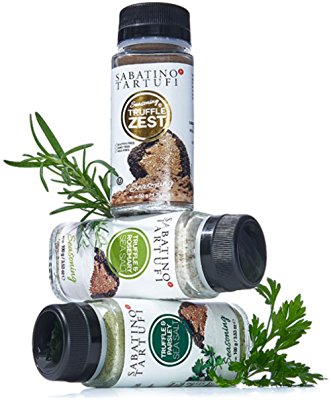 Oprah Says : I took the truffle and rosemary sea salt out of my bag at a restaurant, and the waiter asked, "You travel with that?" I said, "Do you have it here?" It wouldn't be Favorite Things without truffles!
TSB Says : Truffles.  Enough Said.
:: Air Fryer and Toaster Oven ::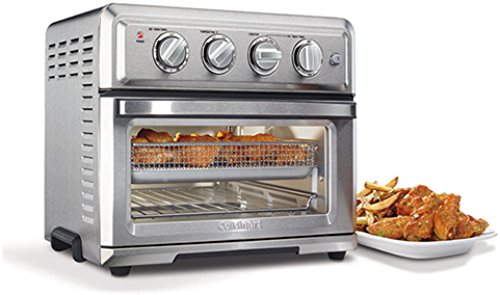 Oprah Says : A toaster oven that bakes, broils, toasts, and has a built-in air fryer? What else can you ask for?
TSB Says : Everyone I know that has an air fryer absolutely LOVES it.  Such a great, easy way to make your favorite foods healthier.
:: Frozen Dessert Maker ::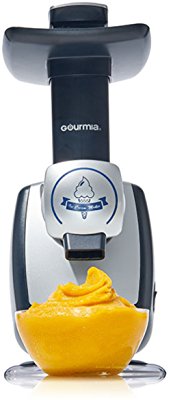 Oprah Says : We have a winner! In goes the frozen fruit, out comes silky sorbet. Did I mention that frozen berries and bananas equal zero Weight Watchers points, that the price is amazing, and that I make a soft-serve treat every night?
TSB Says : Now, if I'm honest, I don't feel the need to make my own frozen desserts when Halo Top is down the street at Publix, but not everyone is as lazy as me…….
:: CLOTHING :: 
:: Tory Sport Track Pants ::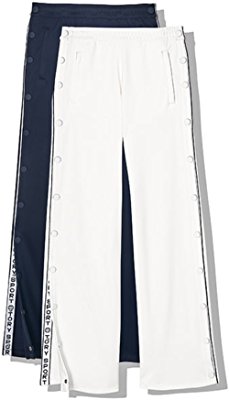 Oprah Says : Reese Witherspoon turned me on to Tory Burch's new sport line, and I owe her one. These track pants go with everything: a sweater and boots or heels and a blazer. I'm hooked.
TSB Says : Do I need another pair of pants to give the illusion I am heading to work out, even when that is absolutely not gonna happen? Obviously.
:: Barefoot Dreams Pajamas ::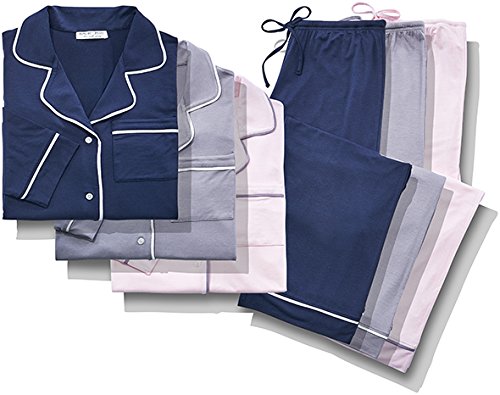 Oprah Says : I am a student of pajamas. In fact, the reason I started Favorite Things 21 years ago was that I had a great pair to share. The only drawback with my latest loves is that they're so soft and stretchy, you won't want to wear anything else.
TSB Says : My husband is so firmly against me having ANY more pajamas that cover everything except my neck it's insane.  Same goes with Robes.  And socks.  It's just pure temptation over here every night (insert gif).
So clearly I am in love with these.
:: Emijay Sweatshirt ::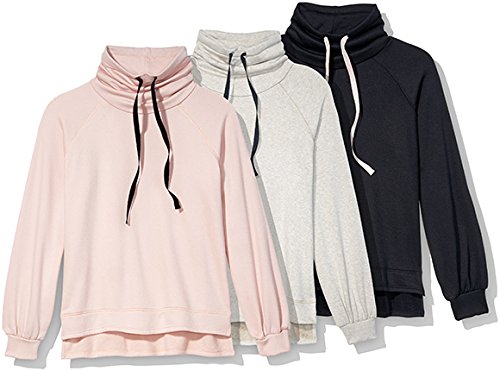 Oprah Says : Now, this is my travel gear. Chic sweatwear proves it's possible to end a long plane or car ride without looking like a crumpled napkin.
TSB Says : Love this to throw on to head to a workout (or pretend I am en route to workout!)
:: Slipper Socks ::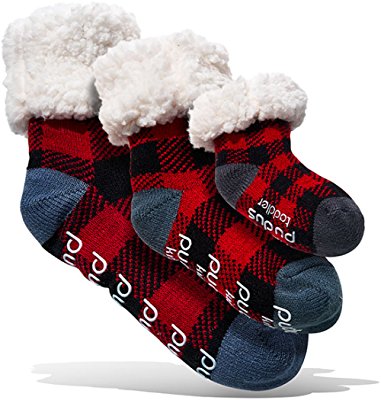 Oprah Says : put on these cozy sock slippers for the Favorite Things shoot, and I loved them! So will anyone you give them to, from toddlers to grandmas.
TSB Says : See above, under the PJ's and my husband's disappointment every night.
:: Emu Slide Slippers ::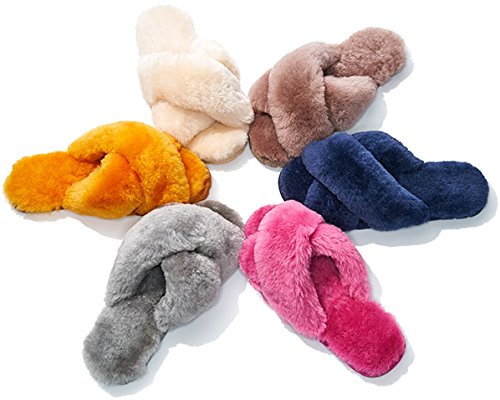 Oprah Says : My stepmother had furry pink slippers in 1968, and in 2017, chic women everywhere are wearing them out to lunch. Give a pair to a stylish friend and make her day.
TSB Says : These are obnoxious and I'm even more in love with them because of that.
:: HEALTH + FITNESS :: 
:: BeatSX Headphones ::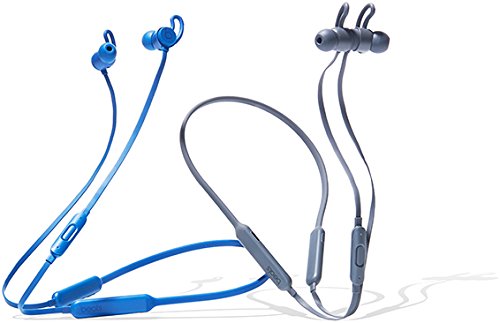 Oprah Says : These lightweight wireless earphones really put a great-sounding song in my heart. They charge superfast (five minutes will give you up to two hours of tunes), and the magnetic buds cling together, making them easy to keep around your neck
TSB Says : I have yet to find a pair of comfortable headphones that stay put!
I'm honestly doubting they exist!
:: Spanx Active Leggings ::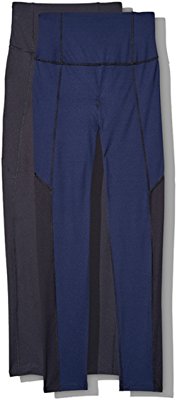 Oprah Says : Workout leggings that slim you? I'll take two, please. The SLIM-X performance fabric of these Spanx with a double-layer waistband is lighter than air, but they still manage to smooth all over. Thank you, Sara Blakely!
TSB Says : No such thing as too many pairs of leggings, especially when they have a high waist and suck it all in.
:: Commuter Bicycle ::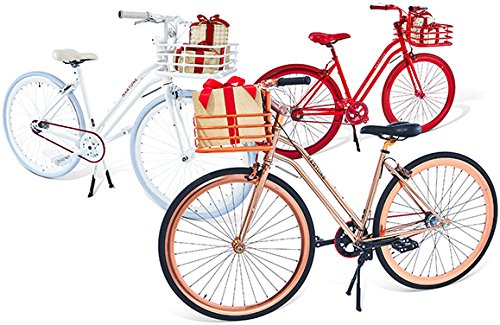 Oprah Says : This bike is a monochromatic masterpiece, a work of art that truly moves you—its two gears shift automatically. It's light and made to last, with a basket built into the frame. You can choose from eight shades, but I can't wait to ride my brand-new white one around Santa Barbara.
TSB Says : In Atlanta, I think you have a death sentence if you choose to ride a bike.  But for everyone else, how cute are these!
:: Phillips Sonicare ::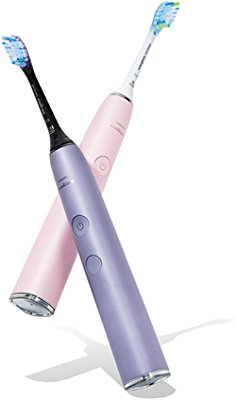 Oprah Says : The first Sonicare made the list 20 years ago, and it's only gotten better—literally one of my favorite things that I use twice a day. This year's version is a smart toothbrush with an app that gives feedback on brushing habits, supereffective brush heads for different cleaning modes, and sensors to adjust intensity or tell you if you missed a spot. Trust me, you'll look for excuses to brush.
TSB Says : If you do not own a Sonicare yet, you really need to get on it.  They are the absolute best.  Your mouth will never feel clean again without it!
:: GIFTS + ACCESSORIES FOR HER :: 
:: CZ Drop Earrings :: 



Oprah Says : These cubic zirconia earrings are playful enough for jeans, but I think I could get away with them for a black-tie affair. They sure look like the real deal.
TSB Says : Love these! Especially the diamond set.  Such a great gift for any lady in your life.
:: Pepper Sunglasses ::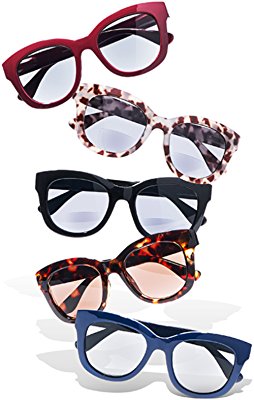 Oprah Says : People, these are the glasses! Tinted readers designed for outdoors, they let you see fine print and give your eyes UV400 protection to boot.
TSB Says : Great gift for parents and grandparents – who doesn't need sunglasses they can read in!? No more layering the readers with the sunnies.
:: Earring Gift Set ::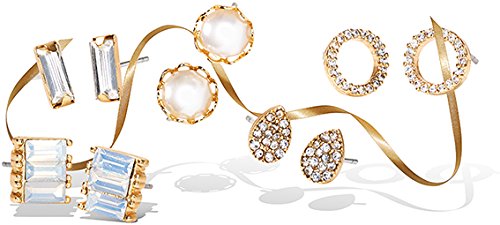 Oprah Says : Confession: I waited until I was 51 to get my ears pierced. You probably know someone who did it sooner—she'll be thrilled to unwrap this pretty set of five pairs of gold-plated earrings. And you can't beat that price!
TSB Says : Studs are my hands down go to . I love me some simple gold + pearl or gold + diamond studs.
You can choose from four different sets of 5 pairs of earrings for under $50
:: Stackable Jewelry Box ::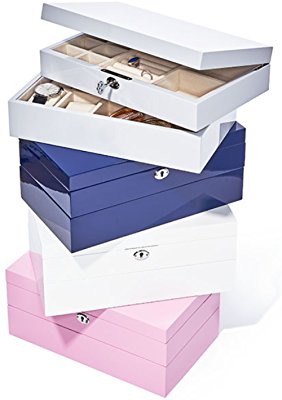 Oprah Says : I keep promising myself I won't put yet another jewelry box on Favorite Things, but these two-piece versions showed up with compartments for watches and eyeglasses, so how could I resist?
TSB Says : I received a similar stackable jewelry box for my birthday this year and I love it!
:: OTHER FAVORITES :: 
:: Magnolia + Olive Trees ::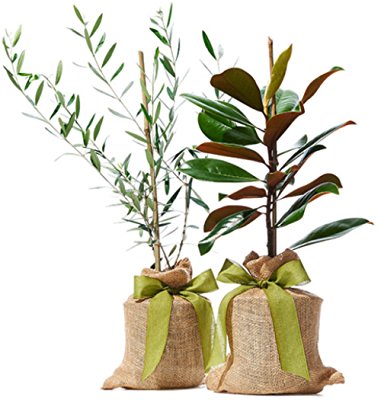 Oprah Says : Yes, I have olive trees in my bedroom. Everyone said they'd never make it, but I keep them turned to the light and they get bigger every day. A tree is a forever gift. It's sunshine and earth and water, and it just grows better with time.
TSB Says : Great hostess gift, house warming gift, or something for the woman who has everyone.
:: Buffalo Check and Herringbone Throw ::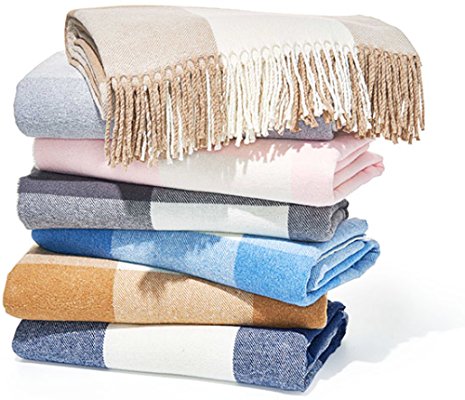 Oprah Says : Not only do I want to see this cashmere-soft throw on my sofa, but I'd also wrap it around my shoulders on a chilly night.
TSB Says : Similar to black leggings, there is no such thing as too many throws!
:: Corkcicle Stemless ::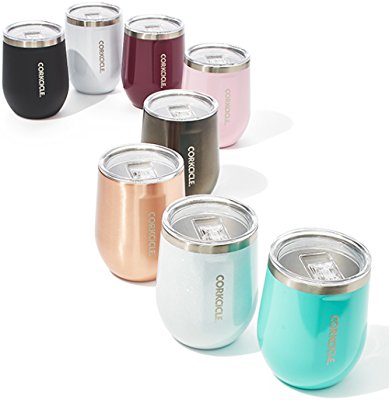 Oprah Says : Here's a 12-ounce covered stainless steel cup that keeps hot things hot for four hours, cold things cold for nine hours, and soccer moms happy right through overtime.
TSB Says : I have these in the bigger size and LOVE em.  Especially at the beach + lake to keep your cocktails cold!
:: Shower Cap ::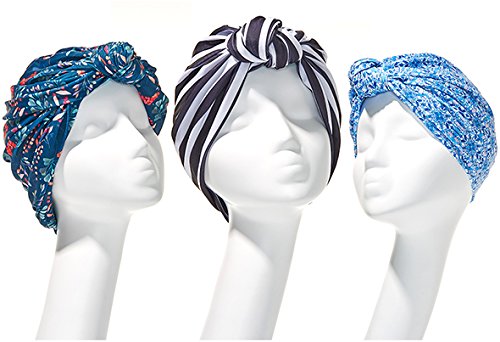 Oprah Says : It's no secret that this country is deeply divided. But here's one thing we can all agree on: Every woman needs a good shower cap! These turban-style numbers have quick-dry fabric and a waterproof lining.
TSB Says : A shower cap is something everyone should have but I feel like no one does!? These are hands down the cutest and most stylish shower caps I have ever seen!
:: Great Thought a Day Notepad ::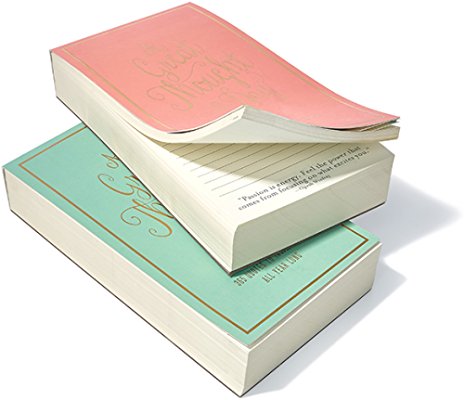 Oprah Says : With 365 inspiring quotes—and space to write your own thoughts—these pads will make channeling your genius an everyday habit.
TSB Says : When will I finally start doing this ?!? #NewYearsResolution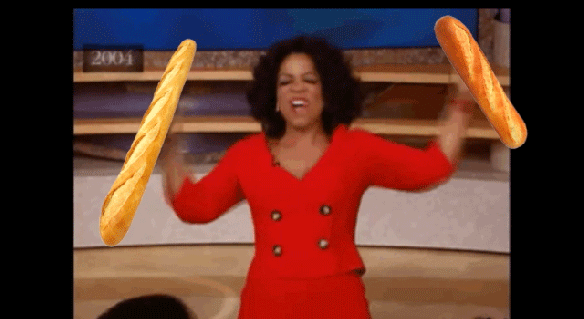 I was going to write that the only thing missing on the list was BREAD,
but then I realized English Muffins are on the list…..
so, my moment was ruined.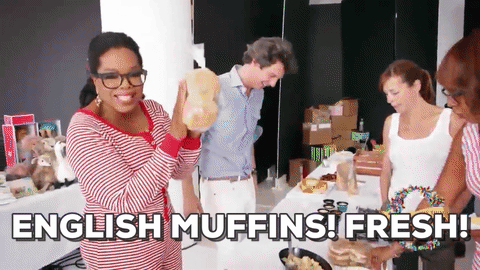 Check out all of Oprah's Favorite Things here!