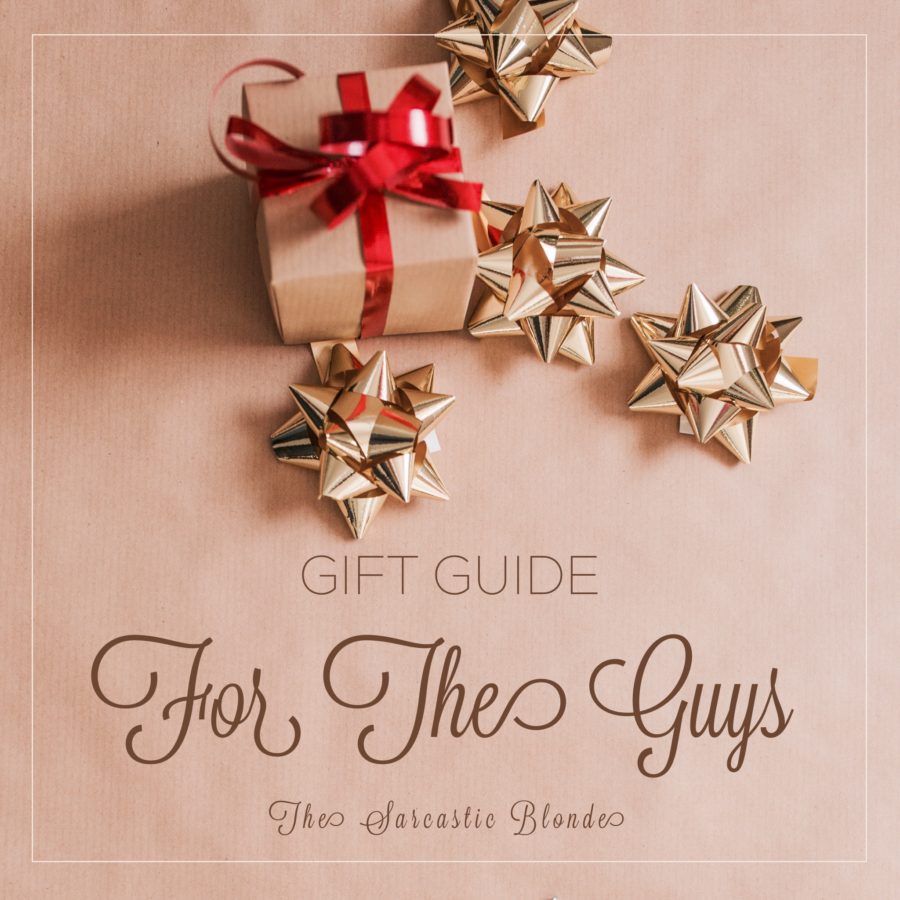 Don't forget to check out my previous gift guides as well :
MONOGRAM JEWELRY LOVER // LAZY GIRL // OPRAH'S FAV THINGS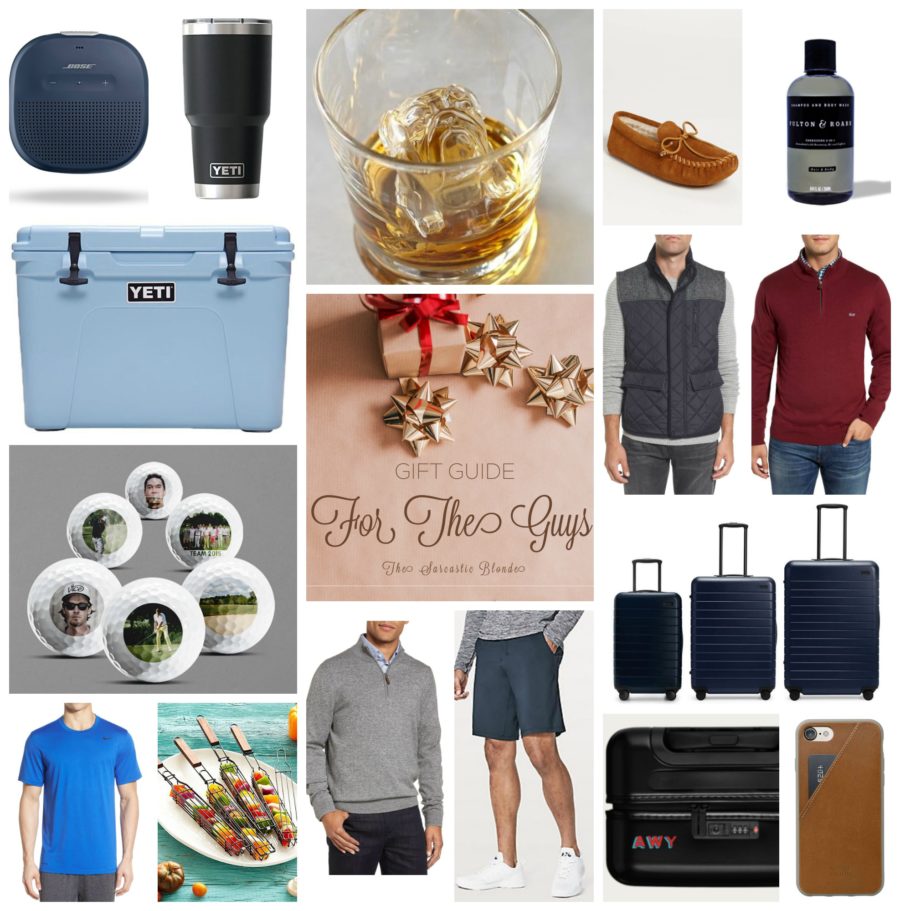 BOSE SPEAKER // YETI TUMBLER // BULLDOG ICE MOLD // SLIPPER MOCCASINS // FULTON AND ROARK 2-IN-1 SHAMPOO BODY WASH // YETI COOLER // VEST // PULLOVER // PERSONALIZED GOLF BALLS // AWAY SUITCASE // ATHLETIC SHIRT // KEBAB GRILLING BASKETS // CASHMERE BLEND HALF ZIP // LULULEMON SHORTS // LEATHER PHONE CASE 
Ice Mold – The giant ice cubes became a huge trend in cocktail'ing a few years ago, and for good reason.  They are great and a must have to keep your drinks nice and cold.  Now they have all kinds of different shapes.  For the UGA Fan in your life, the Bulldog Ice Molds are perfect!! Other great molds are golf ball molds and mustache molds. When you need an easy gift or a stocking stuffer, or even something for the Christmas party games these are a great option!
Fitness Shirt – Even if your boyfriend/husband/dad/brother don't work out very often, they are like women : We all like to wear comfy workout clothes, even if we aren't working out, and especially because it makes it look like we are healthy and work out. Kip loves this long sleeve shirt and it has lasted about 5 years despite wearing it constantly.  This is a great dri-fit short sleeve option, too.  Everyone loves a hoodie too!
Lululemon Shorts – These are the only workout shorts Kip wears.  Also last for a long, long time!
Vest – Vests are always a great layering piece and particularly useful when the weather is constantly up and down! I love quilted vests that have a little extra contrasting with some texture.  This slightly dressier vest is 35% off and looks just like one I got Kip that he wears constantly. This is also a great sportier option. Find more vests here! 
Away Suitcase – You've seen these suitcases everywhere! One of the best features is the built in phone charger –  a must when flying and stuck without access to charge your phone.  My husband has been using his for about 2 months now and loves it. (He has the bigger carry on!) At first he wasn't sure about not having the outer zipper pocket, but especially with the compression pad it comes with, he realized that he is able to fit enough for his week-long business trips just fine!
I also love that you can monogram them!
** use this link to get $20 off your order 
 Fleece – Every guy needs a good fleece to wear for weekend errands, and I am partial to these Patagonia Fleeces.  For another option, I looooove the Vineyard Vines pullovers – this one is a bit more casual and this one is a great option for dinner and out! 
Cashmere Half Zip – Who isn't a sucker for cashmere? To give the gift of yummy-softness on a budget, this under $60 cashmere blend half-zip pullover is the perfect gift.  It comes in a ton of colors, too, so your options are endless!
Fulton + Roark – This is a group of mens grooming products that I think are particularly great for the guy on the go.  My husband has the combination 2-in-1 Shampoo and Body wash in his gym bag.  They also make solid colognes which are perfect for a gym bag and especially for traveling guys to keep in their dopp kit.
Slippers – when in doubt, slippers are a gift everyone will use and love.  I always like the ones with rubber soles,  so that you can walk outside to get the mail or take the trash out and not have to change your shoes.  The Ugg slippers are always a great option, but these are under $50 and seem just the same!
Kebab grilling baskets – These are so neat! Grilling baskets for your kebabs! Perfect for the man who loves to grill (and if you're local, and your husbands a killer griller, come over for a date at our house because Kip has come along way, but he still could use aallllot of help)
Leather Phone Case – A great stocking stuffer option, or for the man that walks around dangerously risking shattering his phone every five seconds (which is most guys based on my observation) this leather phone case looks nice and holds your credit card to boot!
Vice golf balls – Instead of giving the golfer in your life a regular sleeve of golf balls, show you put some thought into it with personalized golf balls! You can put any writing or any logo on them, but you also can put pictures! These also make a great gift for grooms gifts!
Speaker – Portable speakers are something you would think everyone would have, but so often no one does! And it's so nice to have a small one that can go anywhere! These portable Bose speakers are small and lightweight but pack a big sound punch – and the price is great for them.  AND it's waterproof! It comes in black and another color, but I love the navy.
Beverage Holder – This would be a great gift for the college age or twenty-something that lives with his roommates and throws a great Tacky Sweater Party every year.
Yeti Cooler – The gift every man wants.  Nothing says you love him like a Yeti!
Yeti Tumbler – When the cooler is out of budget, every single person will LOVE having the tumbler. Truly my favorite thing I own, although this is a mens guide.  I wake up the next day with ice cubes still in my drink, and this is perfect to have at work! (also perfect at the beach to keep your cocktails cold even in the 100 degree heat!)
:::::::::::::::::::::::::::::::::::::::::::::::::::
I always mean to mention – like, for A YEAR – and always forget – but if you haven't signed up for EBates yet, DO IT.  You get so much great cash back on everything! 
You can use this link for an instant $10.  
It's great because at the sites you already shop, it will let you know any coupon codes and apply them for you, and you get cash back just for shopping.  Pretty much every site has it, from Shopbop to Amazon to J.Crew – all of it with the exception of Nordstrom.   It's been a game changer and I am SO MAD at myself for not starting using it years ago!