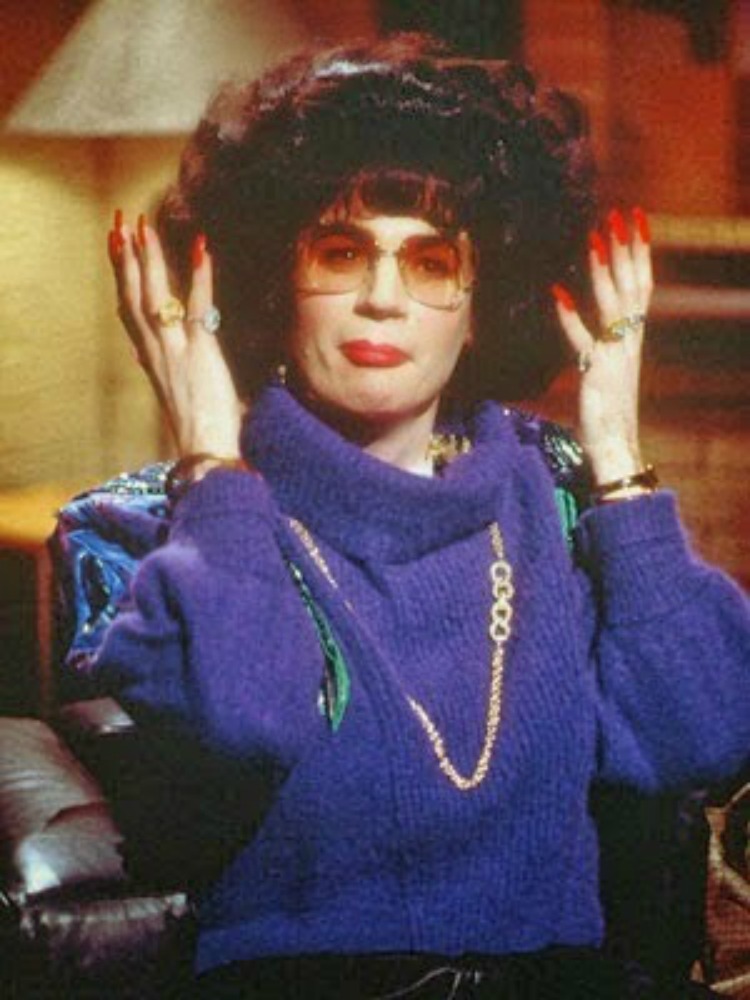 DISCUSS AMONGST YA-SELVES……
:: Vanderpump Rules ::
The gang of "kids" (30-40 year olds who act like 18-21 year olds) we love to be repulsed by and who constantly make my jaw hit the floor are back.  We start with a little update of "where are they now" since we last left them at Sur, pretending to still work there regularly and act like servers and bartenders, when we all know that other than filming, they are never there.
Jax and Brittany Life Update: They have been together for 2 years now, and they moved to an apartment in the same hallway as Tomand Katie.  Two years.  I mean, why Brittany!? She really has clung on a lot longer than I thought she would.  Jax gives us a relationship update, since things were rocky when they had their Kentucky spinoff (that no one watched).  He says things are better because Brittany's  "finally getting off the couch and going to the gym and she stopped keeping Postmates in business."
I mean. Excuse me?!  Testicles would be ON. THE. FLOOR.  Especially coming from HIM of all people.
Scheana's Life Update: She has removed the 75 billboard sized wedding photos on canvas in her apartment and is turning her master bedroom into a closet.
Correction…. all wedding canvases are gone, but there is still this billboard sized selfie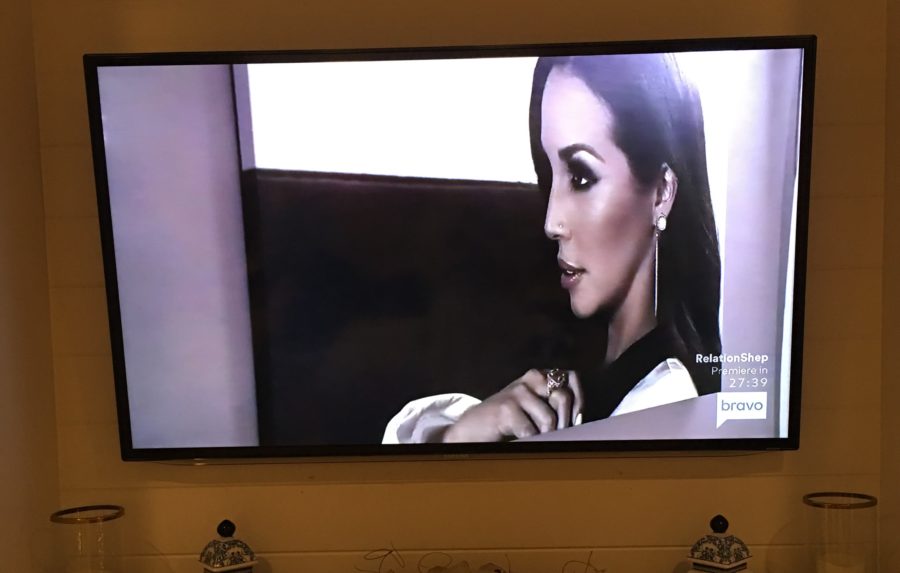 She's moved on from her ex-husband Shay to "the last guy she slept with before Shay and the first guy she slept with after" named Rob.  Her divorce isn't even final and she is already declaring "I just need a divorce certificate and then I can get married again!"
Slow your roll, Scheana! Definition of Stage 5 clinger, she goes from zero to sixty.  How is he okay with all of this? Is he as insane as she is?!
I do love that LVP calls her out when she says "This is all I've wanted the last 10 years"  Lisa replies "Wellllll you were MARRIED to someone else and said you'd never been happier?"
And I mean, the last TEN years? So all throughout dating, engagement, all of it, you never wanted any of it? SIMMER DOWN SCHEANA.  Even you can't believe that BS! We get it, your relationship went South and you got a divorce, but you can't act like every moment away from current boyfriend Rob was a nightmare because you were with the boyfriend you were obsessed with.
OH.  But clearly he plays an extremely important role in her life
because he is IN THE OPENING CREDITS.  Like, WHAT?!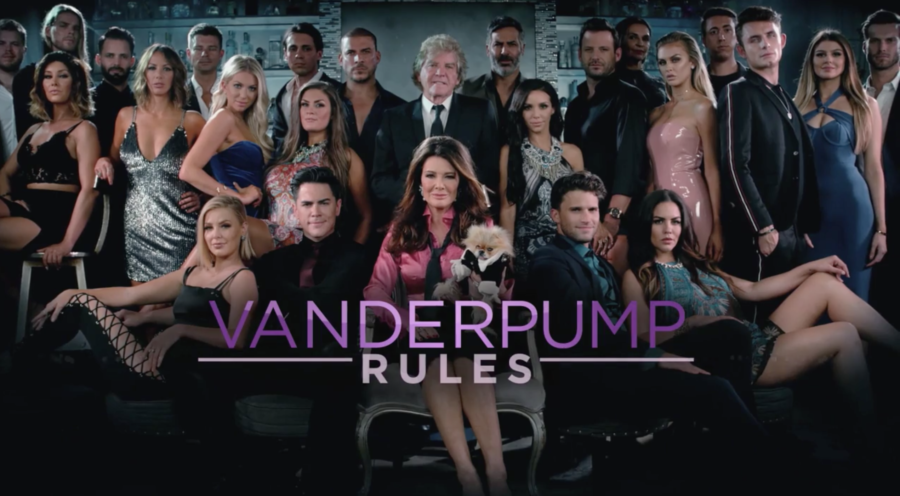 And now that I stare…. so is Raquel? And James' roommate? And freaking Kristin's boyfriend!? What is going on!!  Lisa has really gotten lax on this whole thing.
Tom + Ariana Life Update: Tom can't wait to use his inheritance from his dead grandfather to invest in TomTom, the dumbest restaurant idea for LVP's next spot, but she's gotta keep finding ways for this group of morons to keep generating income for her.  Tom's "research" for the restaurant includes going to Colorado because he wants Weed to be part of the restaurant, and then he learns that putting THC into drinks is illegal.  UM, ya think?!  He is sad about the lack of drugs, but he wants to make sure the space has a feeling of "No-Stahl-gee-Ah".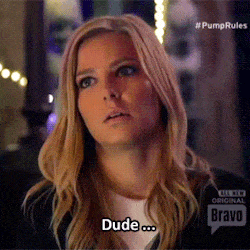 Right, right…… Lisa and Ken have made excellent choices with this winning duo being "partners".  Remember when they were going to do wine sales? That went so, so well.  What do you think their combined IQ is?
Ariana has cut her hair, and yes – she looks insanely amazing, and Tom is even more into than she is (she uses some filthier language than "into it" but I'll heave it at that)
Shocker.  He probably brushes it out and styles it for her too.  (I erased like 97 other comments here….. including the drag photo from Katie +Tom's Bachelorette weekend…. Sandoval kills me.)
BUT.  She seriously looks amazing. Pulls it off like it's her job.
Tom and Katie Life Update: Tom is still doing absolutely nothing, but has been included in the TomTom concept, and has convinced himself just as much as Tom Sandoval that Lisa actually cares about their opinions and input in the concept.  Katie is still getting drunk and sending "rage texts" and fighting with + losing friends constantly.  The latest friendship burned is Scheana, and we get to see some rage texts explaining the end of their friendship.  (Although, I'm still confused about what started it.  It seems as though Scheana was saying she had more friends than Katie and it got back to Katie. Yep.  Only on Vanderpump Rules is this what 30 year old friends are doing.)
Oh, but don't worry – Scheana and Tom are still good, just not Scheana and Katie.  Tom will totally be ditching his wife to attend Scheana's masquerade ball party tonight that she isn't invited to.
Additional Scheana Life Update:  The scene where Stassi, Katie, and Tom Schwartz discuss how Scheana only takes pictures on her good side, and then they show HOW TRUE this is with a photo montage, really killed me.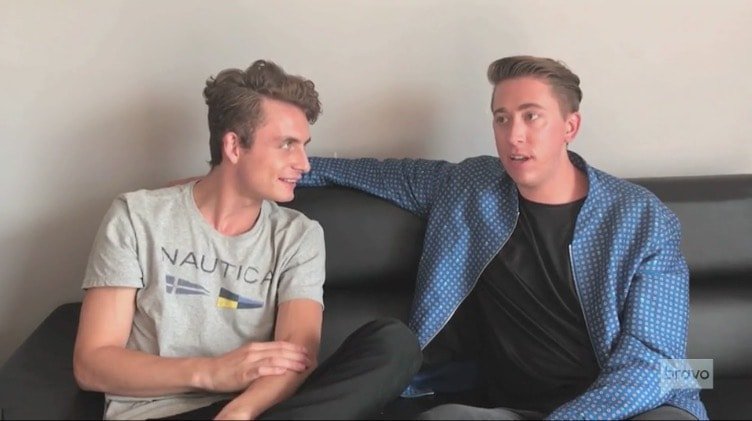 James Life Update: James is still dating Raquel, and is living with his gay best friend Logan.  He and Logan do everything together while Raquel is away.  Based on how upset Logan looked when Raquel arrived and they start making out, James and Logan are in love with each other, and good for them.  James seems to be in the healthiest head-space yet, so he needs to keep doing what he's doing.
The previews for the season hint at this, too.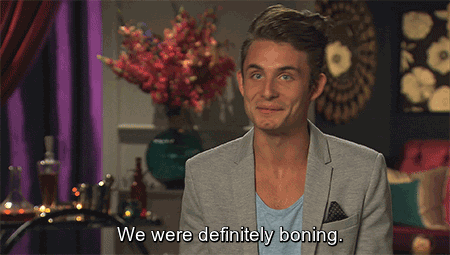 Stassi Life Update: She moved to a much better apartment, but does not have AC.
(I hear you girl, I would make a whole story line out of it, it's that traumatizing.)
She is getting back together with her on-off-bf Patrick.
Kristin Life Update: Literally nothing.
(we get one moment from her later this episode and it is just SO annoyingly Kristin).
Lala Life Update: SHE'S OUT OF TOWN! How dare we not get that sass week one! Guess we'll have to wait……I'm waiting with bated breath for Lala's return…..
ALRIGHTY, now that we're all caught up……
It's Scheana's masquerade birthday party, and as we know from every Pump Rules Premiere, there's gonna be a throwdown.  Every season has to start with Jax drama, and this season it's Faith saying the two of them had sex.  Now, if you're a Pump Rules regular, Jax putting his privates where they shouldn't be should sadly come as no surprise.  The REALLY disturbing part of all of this is that she says they had sex at Faith's place of work, which was IN A 95 YEAR OLD WOMAN'S HOME WHEN SHE WAS BEING HER CARETAKER.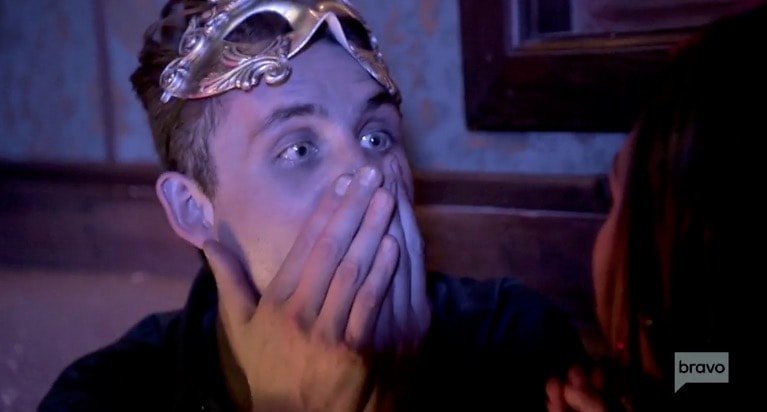 I. can. not. No. Words. and yet Faith keeps talking…… (these people give so much filthy detail it's insane…. MAKE IT STAHP!) 
As word travels to Brittany and every other person throughout the party, sheyite starts to hit he fan.  Jax's defense is "If he were going to cheat on Brittany, why would he hook up with someone in their group of friends?" Ummm…. are you forgetting your last cheating scandals? And that you cheated on Stassi with Kristin? That's as close to the inner circle as it can get, buddy.
Kristin sees an opportunity to freak out about a situation she has absolutely nothing, nada, zilch to do with her (other than she did this exact same thing, so she really can't be pissed?).
She screams that he is a bastard and that Jax doesn't get to come home tonight!!! Ummmm, are you sleeping with him again, because I don't think that's your call??  Perfect example of always getting in everyone's sheyite where she has so no business.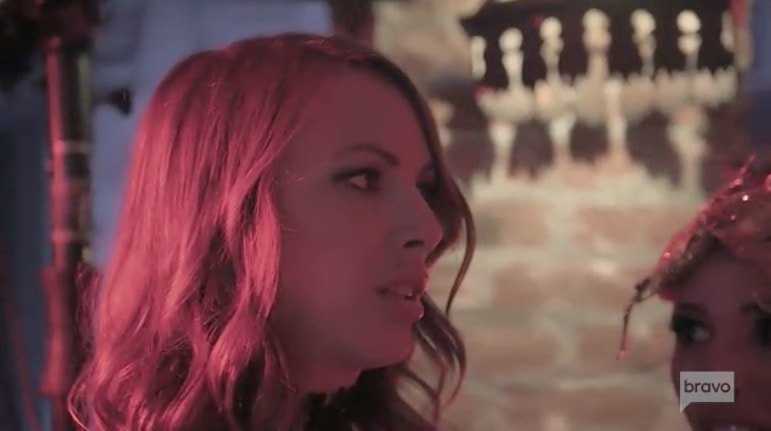 Tom Schwartz calms her down by saying "I mean, he's my bud, so even if he did it, I would say he didn't do it, but, nah, he didn't do it."  And then repeats it again.  I mean.  Seriously.  After meeting Tom's brothers last season he makes a lot more sense to me.
Sorry not sorry, but it's hard to feel badly for Brittany because she knew what she was walking into and she seems to be getting everything she wants out of the situation, plus a half dozen STD's.
BUT do we think Jax cheated?? Or was this fake story and fake drama to get the season going? I feel like it's fake news, but that he would put that thing anywhere, anytime.  Truly.  Anywhere.
but they're still together now anyways, so who cares. 
:: Florabama Shore ::
I know, I know. You're all judging me.
You're all thinking "even for you, who's pretty sad and pathetic with their life television choices, this is a new low."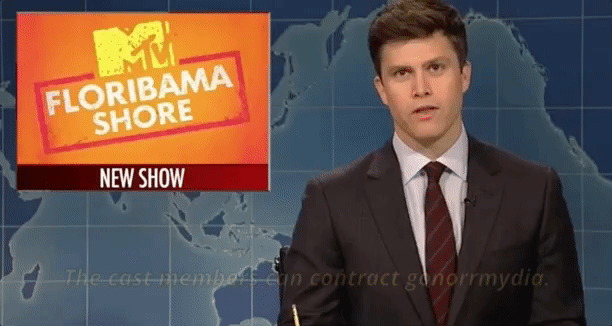 Well, judge me now, but go to your On Demand, watch for 15 minutes, and TELL ME that you don't become addicted.   You won't be able to look away.
:: RealtionShep ::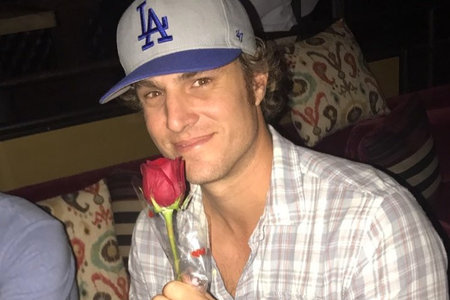 Let's just start by saying : This show is a joke…..   Annnnnd also that I loved it.  I was expecting it to be awful and that I would maybe only watch the first episode (lies. all of them but while doing other things….) but I was pleasantly surprised.  If you haven't, I recommend at least watching episode one.  It moves SO fast, with 5 dates I think in the first hour, so it isn't long and drawn out and doesn't make you want to pull your hair out and scream GET ON WITH IT for two hours two nights a week like The Bachelor, which premieres January 3rd some other shows.
I love how he acts like "I moved to the beach, to get healthy" is a real thing.  Just because you move a little further from the bars does not mean you don't still GO to the bars. But sure, baby steps Sheppy.
Shep explains that he is looking for someone "well traveled, from a nice family, artsy, and well read." Well YEAH. But those girls don't want an unemployed party boy! Even if you are super smart underneath it all.  And even if you find one, she's just settling for some CASHOLA.  OH.  Or I forgot, girls have dropped their standards even lower : they don't even need the cash, perhaps just some instagram fame.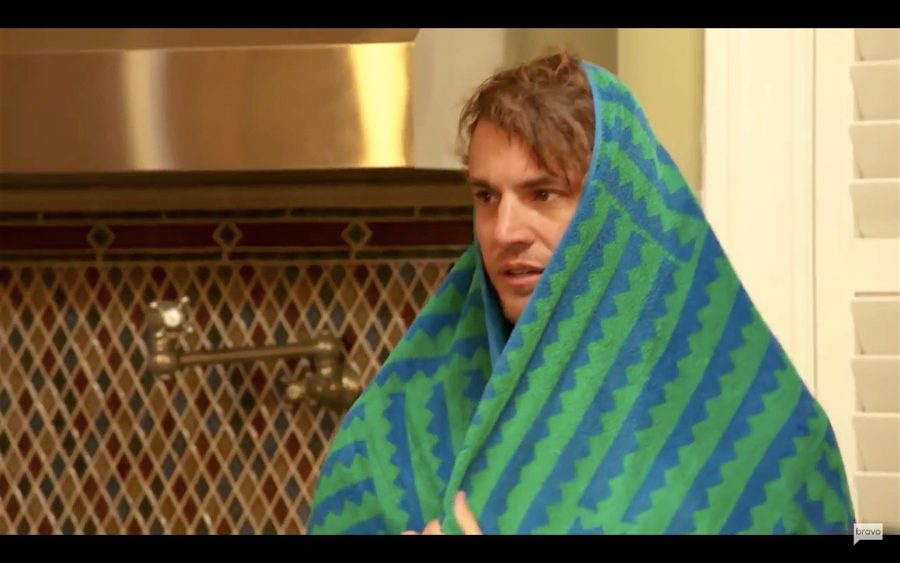 So the premise is that his friends across the country set him up on dates.  Then, the girls he likes he'll invite to Charleston to spend time (all the girls in one house, Bachelor style I believe).
His first city is Los Angeles.
Of course the first date is a dog groomer- SLASH – ACTOR at Vanderpump Dogs.
editors note : I'm surprised they didn't link the finale of Vanderpump Rules straight into this scene so that everyone was forced to watch ….. LVP is off her game….. this premiered right after Vanderpump Even!?! I should be a TV producer… 
but I digress…. 
Actor slash Dog Groomer date : I will say she is the best girl you could find in LA for him : orders a fat margarita, from the south, has beer and shot at the bar after.  It was a great date! She has an awkward drunken moment of being pissed at him for saying all his ex-girlfriends are "lovely", which I ask what's wrong with that, but otherwise he is super into her.  He asks her to go to Charleston immediately.
His second date is at a creepy Shakespeare party. Liz is 24 and understands nothing that Shep is talking about in casual conversation, like that TERRIFYING giant paper slicer we grew up with at libraries.  He realizes perhaps age is more than a number, and she isn't what he's looking for.   Although Shep – no one would I would want to hang with would find that Shakespeare play with the pregnant bikini and paint clad actors, all 90 minutes of it, a great date.
Southern Charm castmate Landon arrives to help Shep find true love.  (Landon lives in LA during the summer apparently)
The first date with Landon's friend (a sommelier that is not a sommelier?) is off to a rough start; he can't handle the chattiness (it seemed?) so he invites Landon to join the date which obviously shows the girl he is not interested.  Awkward.  I felt bad for her.
Next up is a model, 27, that has never heard the line "to be or not to be that is the question" let alone read Shakespeare.  She says she doesn't read.  Sooooo….. she did a great job with proving the LA Model stereotype wrong.  Next!!
The final LA date is with Jessy, a 31 year old stylist, who is another friend of Landon's. It was a cute date; ice cream and a trip to the bookstore to pick out books for each other.  It was actually precious and proved she has substance and intelligence (and that he does too!) and the bookstore was SO CUTE. I want to go spend the day there!
So, LA Dates have ended.  Out of the 4, he has invited the Vanderpump Dog Groomer/Actress, age 27, to Charleston, and is keeping the door open for the final date with Jessy the stylist.  Shakespear and non-sommolier have been axed.
Next up, DALLAS!
real time editors note : I seriously love how fast paced this show is! I am liking this so much more than I thought I would! I also love the commentary with the producer Sarah that he's friends with the whole show.  He should just be with Sarah?! 
After a pitstop for a cowboy hat, he arrives on a ranch for his date with Kylie, age 22. TWENTY TWO?! SHEP! I THOUGHT WE JUST REALIZED AGE WAS A NUMBER!  He has already seen her bikini instagrams from his friend, which clearly matters far more than age and having things in common.  Because she is seriously gorgeous.
I laughed really hard on this date as the horse sprinted around with him.  I also laughed really hard as he opened the Sutter Home White Zinfandel and sniffed sarcastically saying "Oh some fancy Sutter Home! (sniffs) That was a good year!"
editors note : Shoutout to sophomore year at Miami of Ohio.  We drank more White Zinfandel that I could ever imagine and I will never touch it with a ten foot pole again…. also, fun fact : this is likely why I do not drink Rosé.  Too similar.  
He ignores his brain telling him she is  22 years old and invites her to Charleston on the spot.  Shocker.
And week one comes to a conclusion.
I'm hooked!!
Seriously, this was 10x more entertaining than half the RHOC episodes this season.
:: Robin Thicke Expecting Baby with 23 year old GF :: 
Speaking of age being AN ACTUAL NUMBER sometimes,
Robin Thicke's girlfriend posed nude with her pregnant belly days ahead of her 23rd birthday.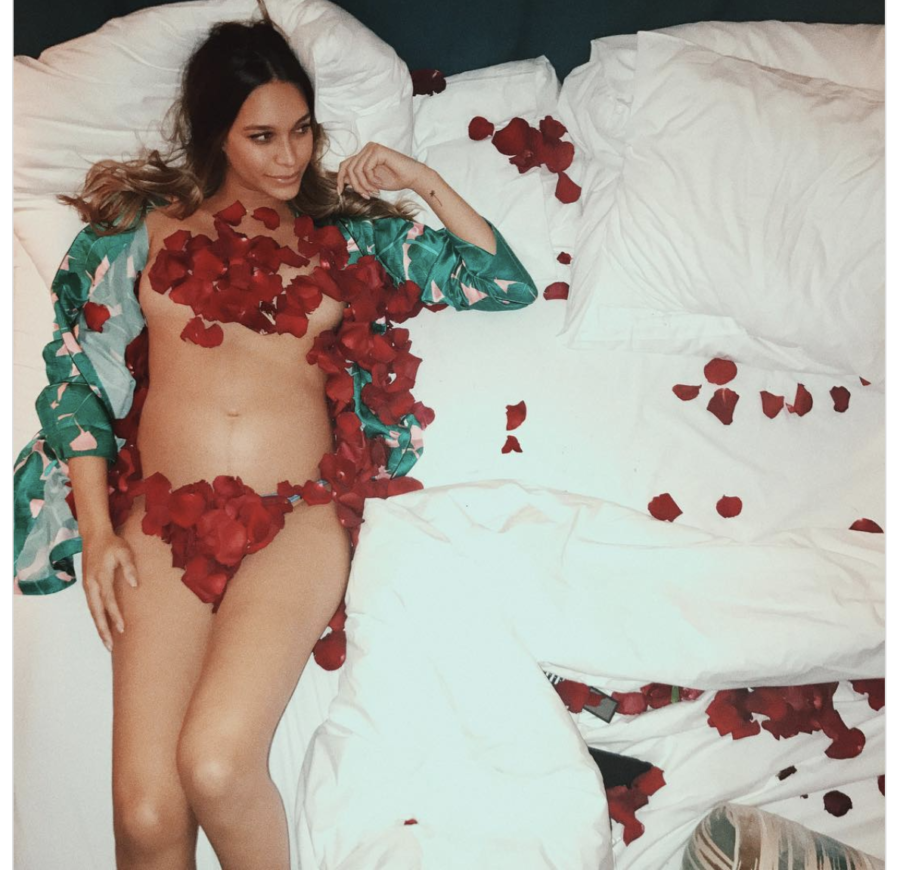 I mean……. I just wonder what Paula Patton thinks when he starts hooking up with a 21 year old and gets her pregnant at 22.
:: Randy Travis DWI Video :: 
Uh oh.  A dash cam video of Randy Travis being arrested – BUCK NAKED – for a DUI in 2012 that was previously kept under wraps is now released and going viral.  Brace yourself (video)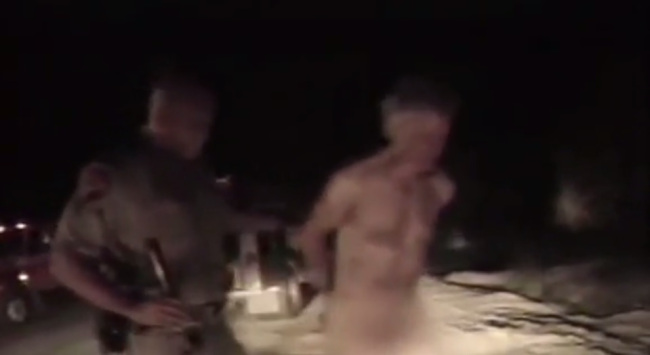 :: Downsizing + I, Tonya :: 
My husband and I, who never step foot into movie theatres and never like the same things in terms of film and television, both really want to see this movie!
A movie he will definitely not see with me that I want to see is I, Tonya.
I don't know what but I was shocked that Tonya showed up for the red carpet premiere?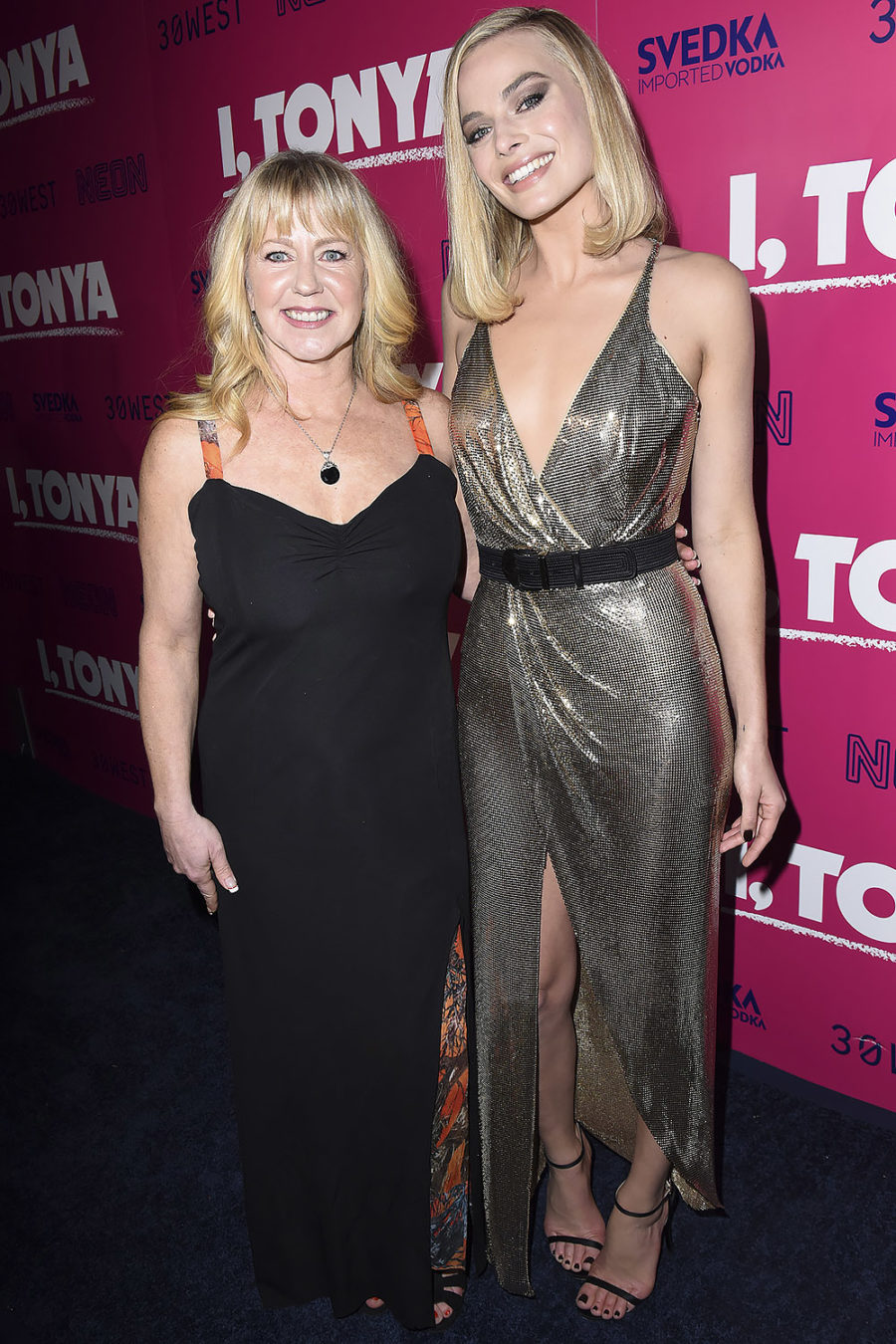 It's a movie basically disgracing her, right? Does she not know that?!
:: Fergie Causes a Scene ::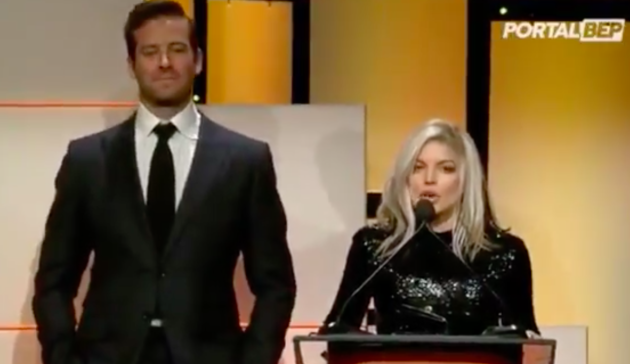 Apparently Fergie was overserved and made a real arse of herself at a Trevor Project gala honoring Tom Ford. Armie Hammer was up presenting the award and she came on, starting talking and rambling, promoted her ablum, and then started singing acapella.  The video has since been taken down (damn!)  
:: Jackhole of the Week :: 
Katherine McPhee.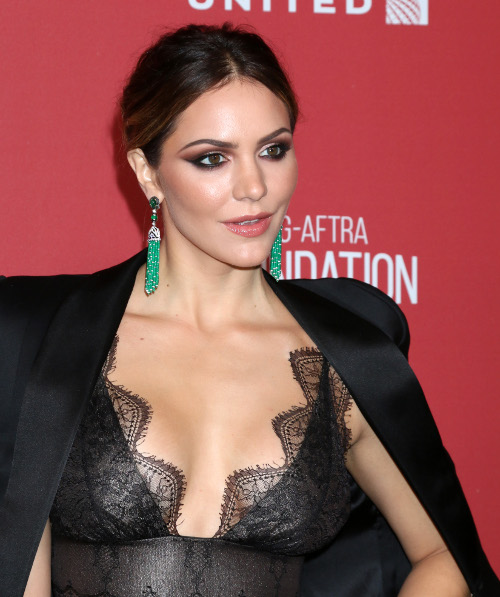 Her and her producer friend were in Cabo San Lucas and attempted to wedding crash, but the bride gave them the boot.  They didn't like that very much and retaliated on instagram stories saying awful things about her that Page Six got a hold of.  The article says :
One video seen by Page Six and captioned "Bride Bitch" shows McPhee in her room snottily noting, "What bride does her own wedding security? If you're doing your own security, you have a problem."
In addition to captioning their videos "loser bride bouncer", "Bride Bitch" and "dead bride #rude bride", Hil told the camera "She could have had a Page Six, New York Post [article] of us coming and dancing the night away . . . By the way, I was ready to rock 'n' roll."
Shor also posted captions of their wedding crash fail: "That bride voted for Trump I can feel it," and "Rise above the rude bride. She should be so lucky to dance with me."
SERIOUSLY?!?!?
She has always rubbed me the wrong way and seems to have the personality of a wet noodle.  My husband loves the show Scorpion that she is on so I see her weekly on my screen, but when I saw her recently on Kelly & Ryan it was SUPER awkward.  Which with the American Idol common past you would think would be a pretty simply 60 second interview after she performed.
She must be thinking she's super A List and this is very much a life on the D-List move.  Very "don't you know who I am?" and it's like Ummmmm No.  No we don't.
:: Mazel of the Week ::
Lilo!
For finding a friend/maybe boyfriend who is more shocking than she is!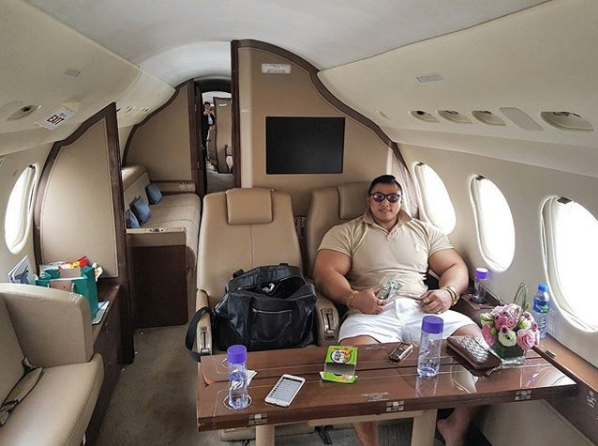 Nicknamed Korean Hulk, he is a billionaire bodybuilder.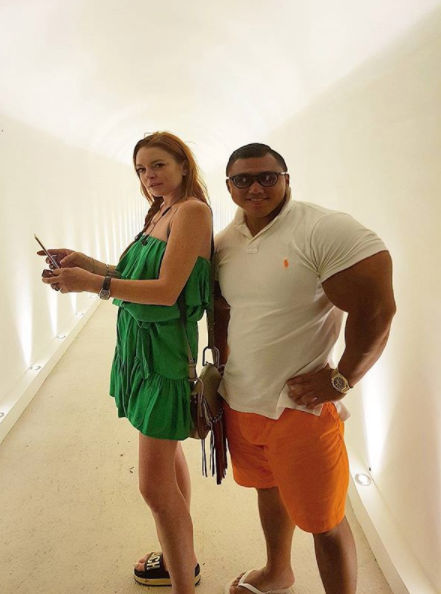 Oh that Lilo…. always keeping us guessing……
:::::::::::::::::::::::::::::::::::::::::::::::::::::::::::::::::::::::::::::::::::::::::::::::::::::::::::::::::::
:: Editors Note ::
As always, ignore my own blatant grammatical errors
whilst I make fun of others poor grammar during Coffee Talk on a weekly basis.
#HYPOCRITE   #SORRYIMNOTSORRY
I write these posts late at night while simultaneously watching Bravo, taking snaochats of my snoring husband, and making to do lists of everything I was supposed to do and didn't do that day, and likely won't do the next day either.  Or the day after that.