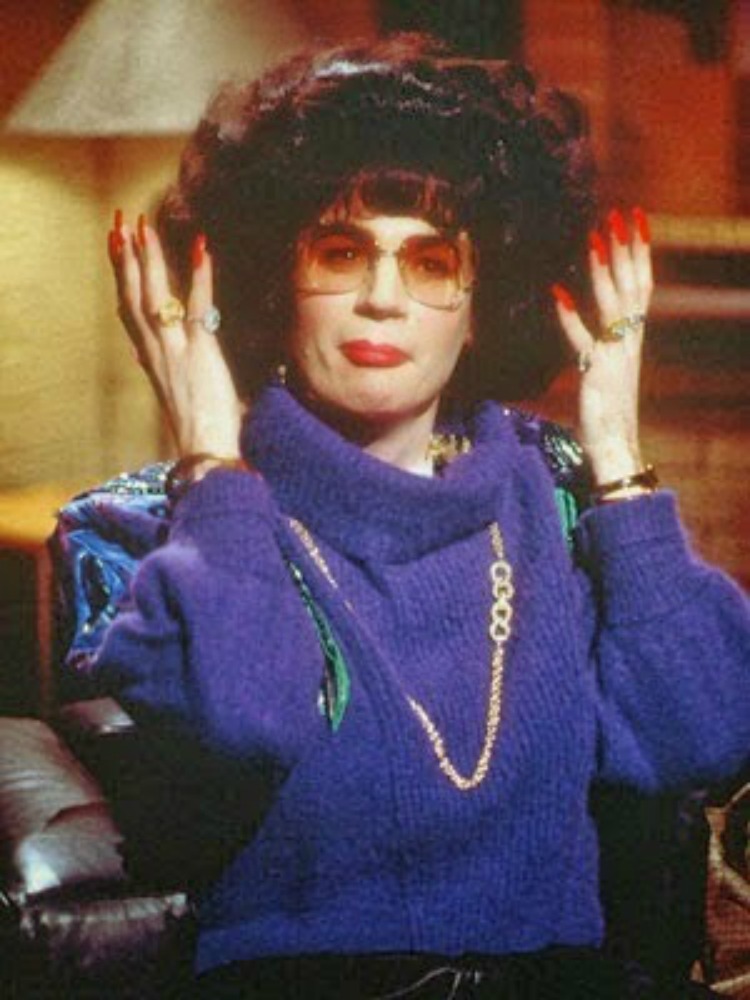 DISCUSS AMONGST YA-SELVES……
:: The Bachelor ::
Janu-Arie has arrived!   Say all you want, but on Emily's season he made me want to make out with him fall in love with him.  They were so cute together and I wish they had worked out.  Unfortunately, she picked that hipster Jef with one F they didn't. And unfortunately, Peter didn't work out either.  It isn't Nick Viall again, so I am going to focus on the positive here and move on.
So here we are watching some 22+ year olds try to make it work.  I hope that the sane-non-crazy-non-fame-hungry girls are able to cut through all of the BS that this show has become about and shine through.  He already sent home some cute girls that must have just been to sane or too vanilla for the show episode one that they didn't show once all night.
We always have to have a member of the "Bachelor fam" stop by, and it's Sean and Catherine with baby in tow. Because Sean and Arie seem like they would totally be BFF in real life, right?
We get a glimpse into a few select girls lives: the one with a child, the one that collects taxidermy, and the one that sounds identical to Raven.
We come to find out that Raven Jr. is Raven's BFF! Surprise!  WHAT is ABC's obsession with Raven!?! I feel like I have listened to Raven's voice 10x more than anyone else for the past 4 seasons of this show + it's spinoffs, and now we have to deal with her best friend that sounds just like her?!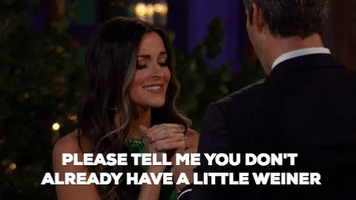 although I did think her gift from her hometown of Weiner was  clever…. 
Marikh owns an Indian restaurant with her mom but should for sure be a make up artist because I have never seen a Bachelor contestant that contours like that.  (If she makes it long enough to be there for the date where they wake you up in the middle of the night basically just to see how you look, she will either A. Look exactly like that – sleeping in a full face of makeup. or B. We will have no idea who we are looking at.)
I don't trust the sweet fitness + health coach/positive polly with the raspy voice that feeds the homeless.  The brother that is homeless and her feeding the homeless is wonderful and amazing, but I don't trust super slow talkers. Especially super slow talkers who are always smiling.  With that glued on smile.  Smiling behind crazy eyes.
A highlight of mine is how many of these 25 and under girls just LOVED Arie on his season.  Ummmm how old WERE you? (although….. I guess I have watched since season one…..)
Chelsea throws us all a curve ball.
We thought she would be the "mom" of the season, but turns out,
she is no sweet Amanda Baby Voice WallFlower putting her child in gladiator sandals.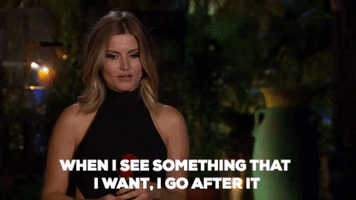 She steals him twice, shoves her tongue down his throat, and is ready to be the Villian of the Season in no time.  She is able to use her womanly trickery to come off as "mysterious" when really that equates saying nothing, doing nothing, but saying and doing nothing with bee-stung lips so that he uses his small brain and is like "ohhhhhh she's mysterious".
She declares to the all of the ladies after their second 5-second "conversation" that he is "still the same person he was in the beginning" as though she has known him for longer than two minutes? Seriously, who is this girl?
I'm mostly not into Chelsea because she shoves her tongue down his throat in a very gross abrupt manner and his kissing scenes with Emily were the one thing I was really holding on to.  Stop it Chelsea! Don't try to eat each other's faces night one!  Take some notes from Emily!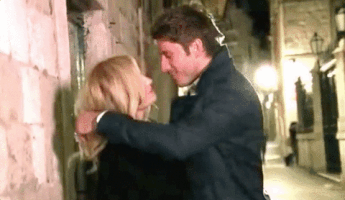 Everyone else's age is listed next to their name EXCEPT Bekah's….. on the show and on their online profile… hmm….. but googling says she is 22. The 22 year old Bekah (seriously? B-e-k-a-h? I could do a whole post on the spelling of reality contestants names) throws a curve ball by asking the only interesting question of the night: What three things excite you?  Arie responds first with "excitement." UM.  What??? Bekah calls him out on it and he changes it to "adrenaline" but then follows it up with "pizza" and tries to change that one to "good food and good company."  Ugh Arie.  I was really rooting for you…. I can't handle another season of The Bachelor where I can't stand the guy! I'm begging you, LOCK IT UP! 
Bekah's answers are all nice and thought out…. perhaps the 22 year old actually is more mature than the rest of these ladies? And judging by this convo, definitely more so than the Arie.
Do you know what I just realized? Since they keep these girls up until like 6 AM for these rose ceremonies, how do they reapply their make up? They don't have a clutch when they get out of the limo? What's the game plan with this? Because I would have eye liner and mascara smudged ALL under my eyes, even without a single cocktail all evening.
I was very sad that the only Lauren that didn't make the cut was the 33 year old recent masters grad with a killer dress, earrings, and haircut.  Seriously, Arie!?!?!
:: Paris Hilton ::
Paris Hilton is engaged, and like her engagement rings of the past, it is gigantic.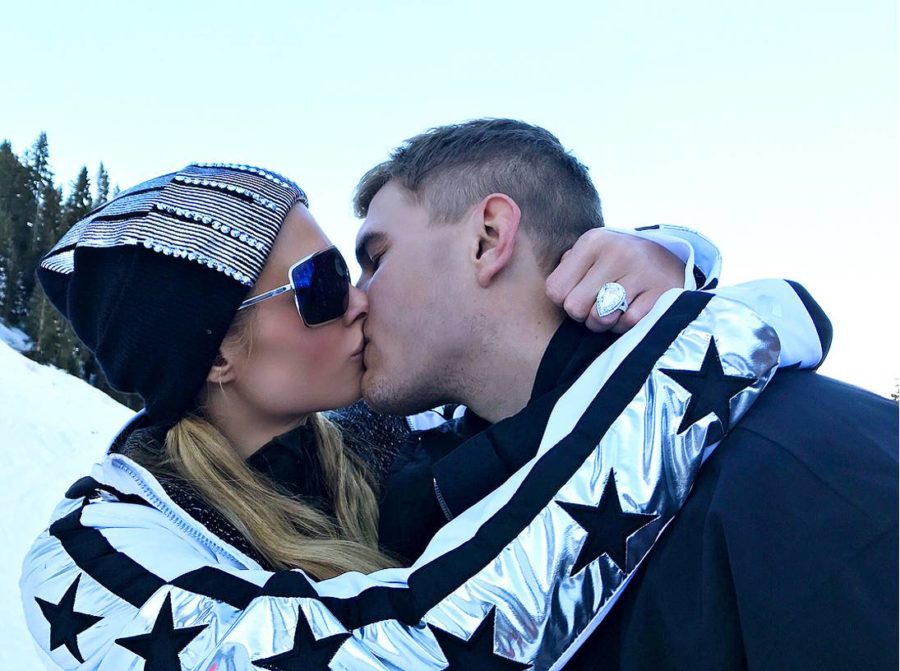 Apparently he is a 32 year old Actor but I have no idea who he is.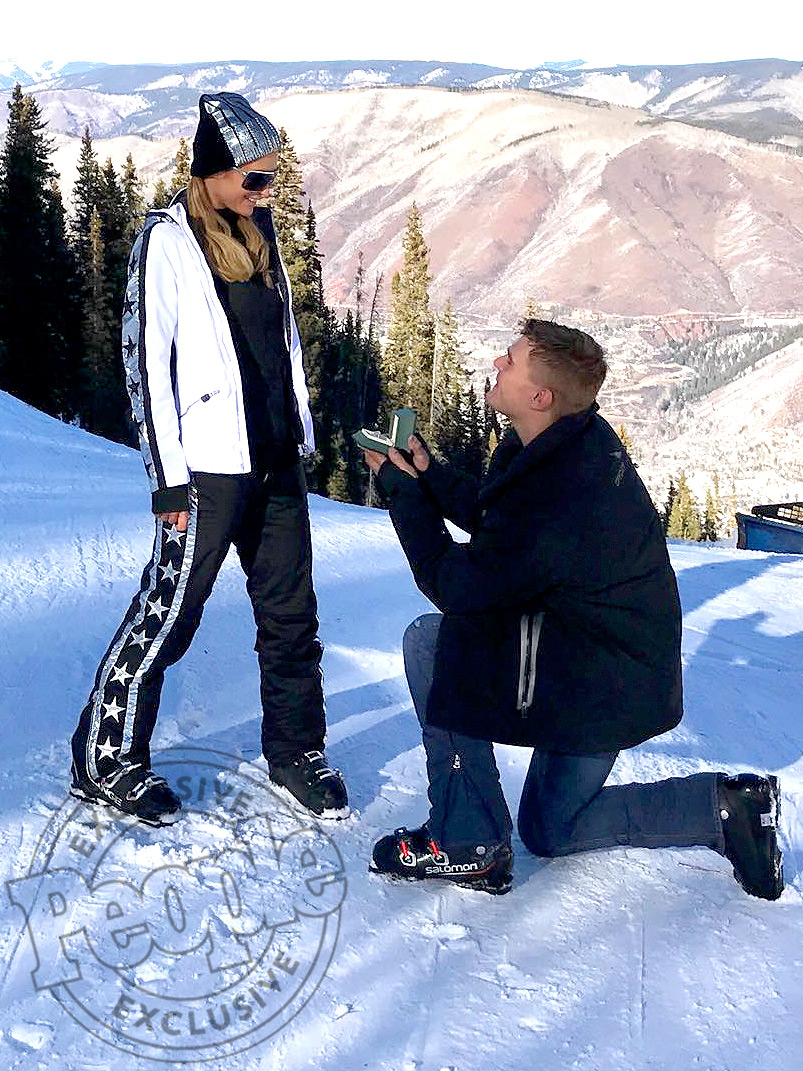 :: Vanderpump Rules :: 
I don't even know where to begin to recap this motley crew?
This Brittany and Jax stuff is just ridiculous.  She is pathetic if all of this stuff is really happening and she not only goes back to him ,but is sleeping with him constantly after finding this out.  They've been "having more sex since this happened than in the last 3 months."
Also, the conversations these people have really are disgusting.
Tom Sandaval's idea of a bro talk with his sister's brother is talking about sex and the lack therof between him and his sister.  Great idea Tom.
Oh! And mini-Tom, Shwartz, has apparently been back to cheating on Katie, who is now his wife.  His defense hasn't changed with marriage though.  He still just responds with "Um….. I don't remember?"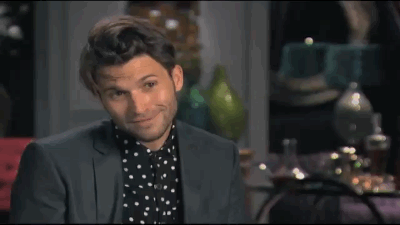 :: Real Housewives of Beverly Hills ::
The best of the best are back!
The only tagline that really caught my attention: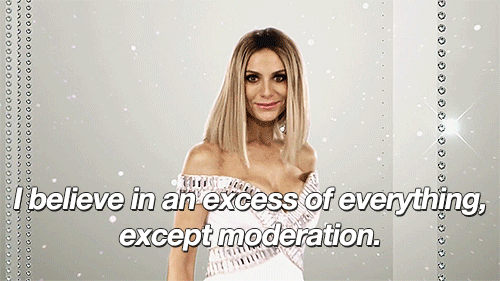 Ugh.  Dorit.
Weeks I and II we had the ladies in Las Vegas:
Dorit still talking with her fake accent and not much had changed.
Camille is being her same old Vegas Season 1 Self and giving us life.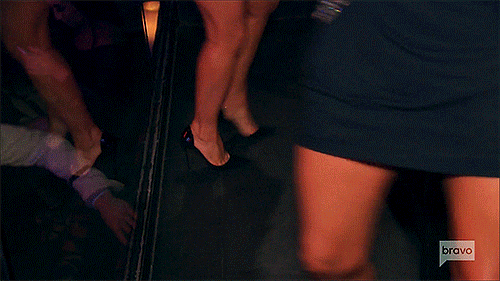 Seriously season one Camille, and season one of beverly hills, was everything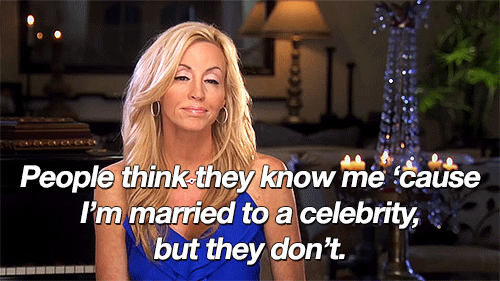 Even Adirenne was there!!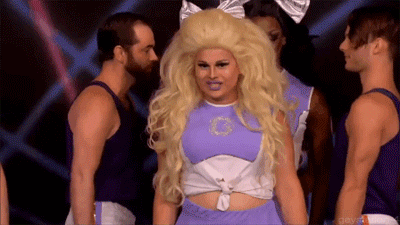 sorry I had to…….
As usual, the boobs are out!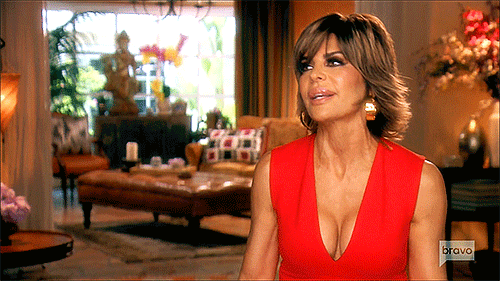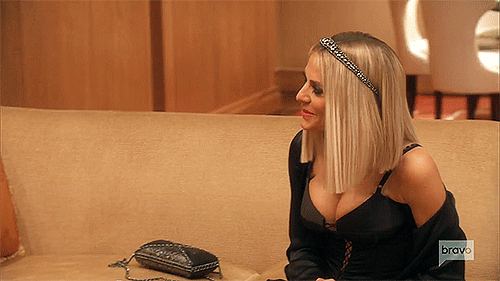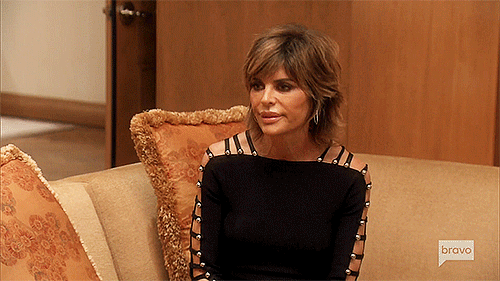 and the Vegas ensembles run the gamut!
Erika is wearing some interesting fash-un's channeling her Erika Jayne for the Vegas Strip.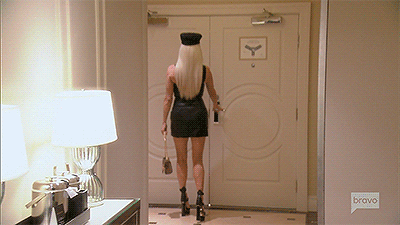 Teddi, the new girl, is Jon Mellencamp's daughter.  At first I was unsure of her, especially when she said "I'm from Hilton Head South Carolina, where you can't find a home for under $1 Million."  Ummmmm yes, yes you can.  But now I have come to like her more since she seems to be (self proclaimed) cheap and not showy and doesn't throw money around like the BH ladies. although….. I'm watching BH because I want you to throw your money around. 
Dorit has a birthday dinner and OMG.
Dorit's. birthday . look.
Is right out of the shower if the look you were going for?  Apparently Rinna's confessional look is going for the same thing. Not loving it ladies, I've got to say.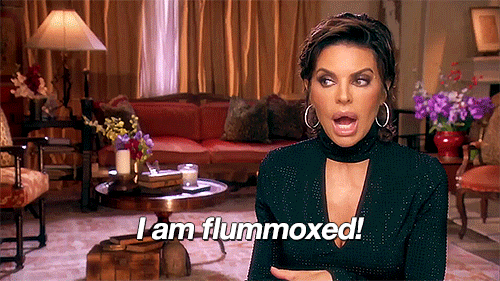 Although Rinna's is better than Dorit's…….. 
We learn a little bit more about Erica and how she has come to be who she is.  Her father has never acknowledged that she existed.  She met him for the first time at 25.  It definitely explains her hardened exterior.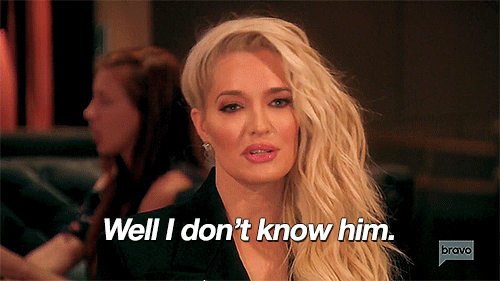 Teddi is riding in a horse show, so the ladies take a car up to watch.
We realized that LVP and Rinna are only 3 years apart on the way to see Teddi ride.
WHAT?! Wow.
Dorit at first makes fun of Rinna and LVP's ensembles and then realizes she is dressed for the Kentucky Derby rather than a competition with porta-potties. She tries SO hard cough: fake accent  to act like she is "one of the Joneses" as Teddi would say.  And again, it's always obvious as her outfit at this show that she doesn't belong.
I don't know if it's because we see LVP on Vanderpump Rules on Monday's and then RHoBH on Tuesday's, or if it's because I just marathoned episodes of both shows to get caught up, but ENOUGH of the Lace see-through tops with the wide black pants Lisa!!!!  It's not a good look!!!  And it ages you far more than the 3 years between you and Rinna!!!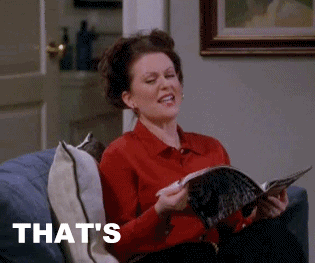 Speaking of Dorit trying to act like someone she is not and be "the Joneses", who on earth orders $20,000 worth of Hermes China for a dinner party with ONE COUPLE that you don't even know?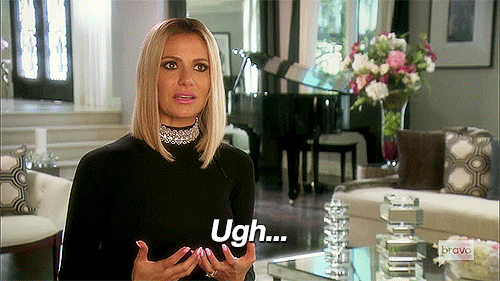 :: Real Housewives of New Jersey ::

I've been watching but whenever I come to recap this I'm just
uhhhhhhhh.
Siggy has got insane.
They all act like complete trash in these places in Italy and shows why they can't stand Americans.
I am actually completely on Pig-Tails Margaret's side.  She apologizes over and over again and gives second chances and then Siggy does nothing in return.
I think this season will completely ruin Siggy's career. She has gone insane.
But mostly…… they are all such trash
and it's horrifying to watch what they do in that restaurant during the fight!
:: JT's New Album  ::  
JT has a new album coming out and I am very very excited.
A new song will be released tomorrow!!!
:: Mazel of the Week :: 
Chip and Jo!
They announced they are expecting their 5th child!! I love them so much I'm so happy for them.  And shame on all the people saying they were separating and that's why they were ending their show!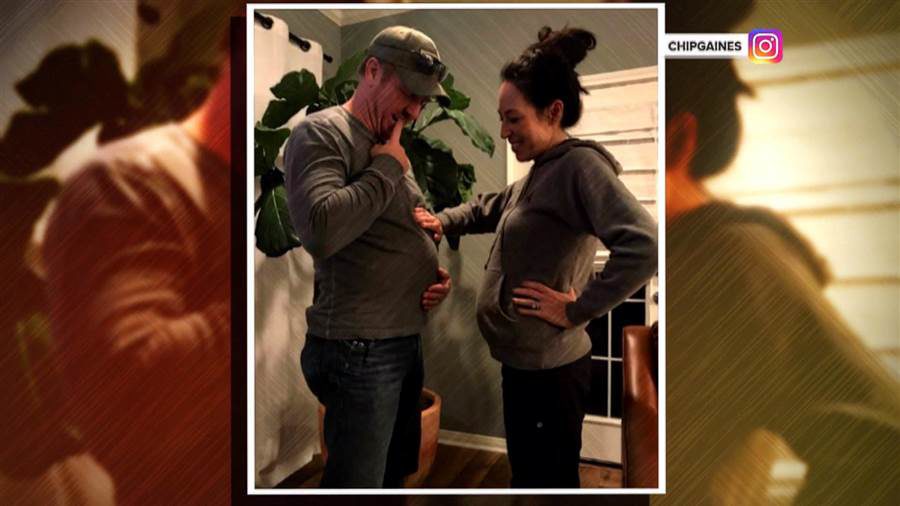 …… still devastated the show is ending, but happy for them….. 
:::::::::::::::::::::::::::::::::::::::::::::::::::::::::::::::::::::::::::::::::::::::::::::::::::::::::::::::::::
:: Editors Note ::
As always, ignore my own blatant grammatical errors
whilst I make fun of others poor grammar during Coffee Talk on a weekly basis.
#HYPOCRITE   #SORRYIMNOTSORRY
I write these posts late at night while simultaneously watching Bravo, taking snaochats of my snoring husband, and making to do lists of everything I was supposed to do and didn't do that day, and likely won't do the next day either.  Or the day after that.