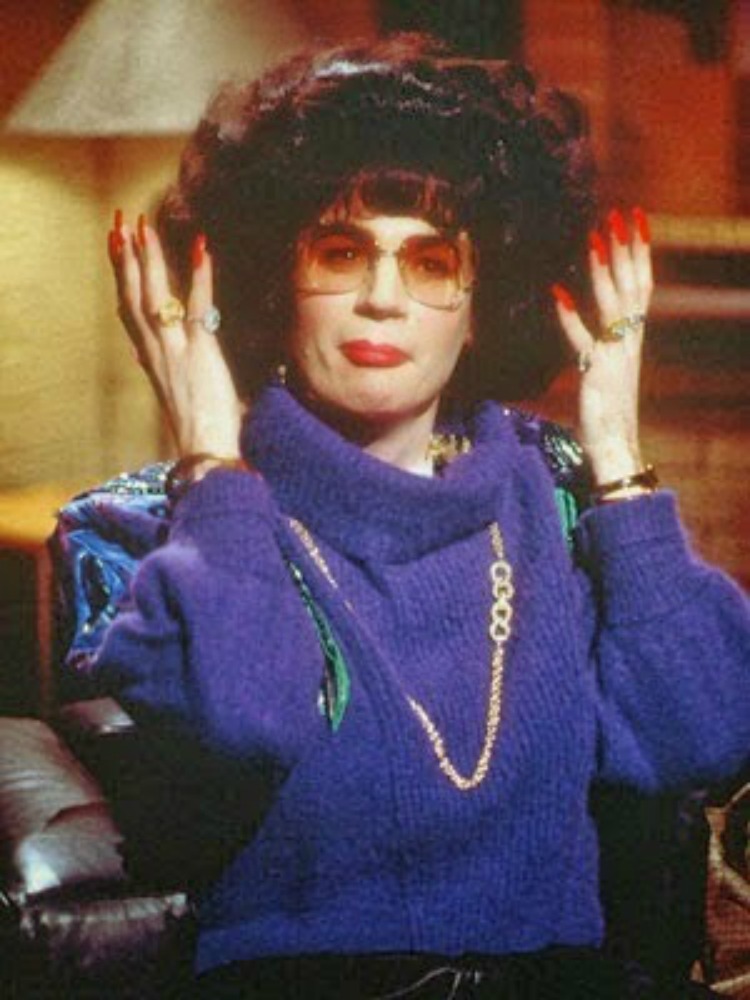 DISCUSS AMONGST YA-SELVES……
:: VANDERPUMP RULES :: 
We pick back up at Scheana's Masquerade Birthday, where the entire party has become about the Faith and Jax incredibly disgusting and told to us in gross detail hookup. Jax is confused. "He's been faithful and never cheated on Brittany", so he doesn't know why people are saying it's true.
Kristin is desperate for her screen time and is furious with Jax, but she knows more than anyone about him cheating with co-workers and friends because she was the infamous other woman.  But she's"grown from when she cheated, she's a better person."  She displays this by cursing her brains out and talking about shoving a stiletto up his tush and having him :
She's only shown-up in her aggression by Stassi "Hes so lucky I wasn't there, I would have impailed him, cut off his head, and put it on a spike"
So, both girls who are desperate for their spots on this show, because they aren't fake-working at Sur and not dating a cast member have the most to contribute to the drama.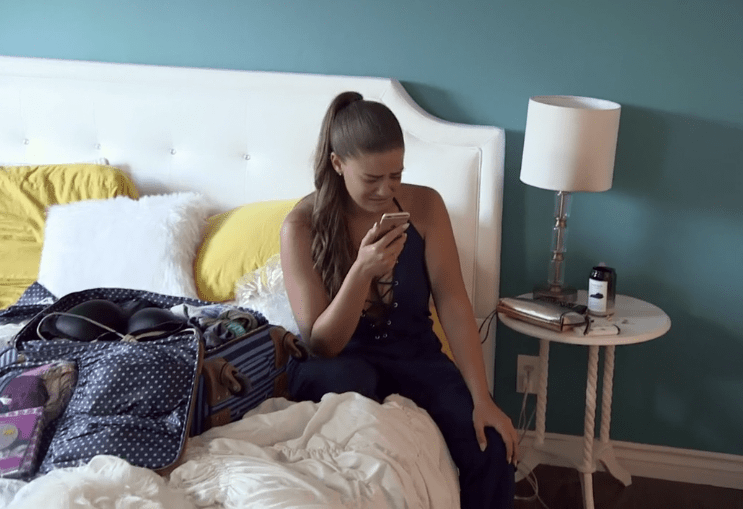 Brittany, the "victim" has a much more realistic plan that I think would work perfectly: punch him in his fake nose.  Yes, Brittany. Are we up to 3 nose jobs now? Or 4?
editors note : TIME OUT. It's a commercial break an this Vanderpump Rules + Pitch Perfect singing commercial is HORRIFYING.
Brittany cries to Katie, and Katie is happy she has any friends left, so she is a shoulder to cry on. She says she came home to fake eye lashes on the counter before. UM, and you didn't break up then? Lashes don't mysteriously appear in your house.  Jax comes in they scream at each other. Do I believe this? I'm still not sure?!
Either way, Brittany : dating this scum bag for the sake of your instagram fame and bravo-lebrity status is not worth contracting the STD's that Jax is carrying.  Please.  Find another Sur-ver!
Raquel wants to solidify her spot on the show by begging to be a dog groomer SLASH model.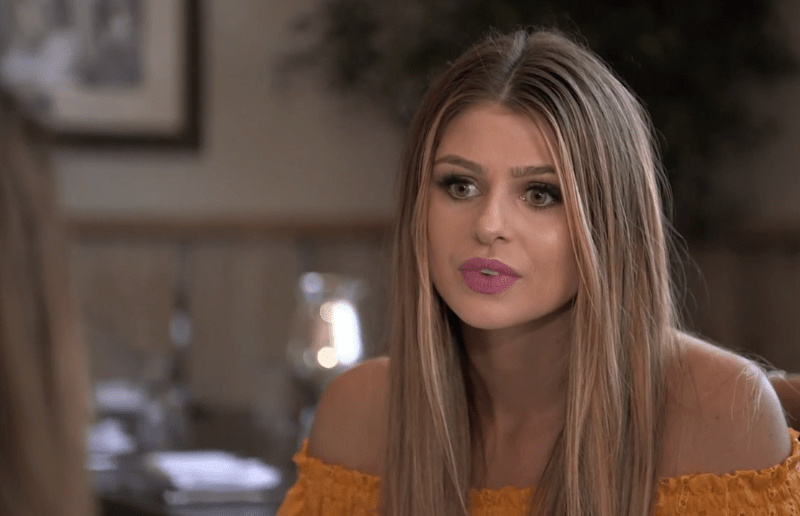 (Oh and her beauty queen days are over I have learned; she didn't place at all in Miss California)  I have kind of figured out who Raquel reminds me of when she talks (this is better when we got really long scenes of her talking like last season.)
She has notes of Corky Ramono, like when he says "You guys want some cookies".  But I still can't quite put my finger on it, other than idiotic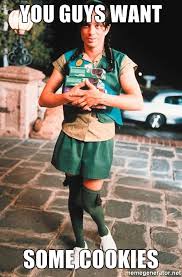 James gets more DJ gigs and it's a two-for-one special for the lovely couple.
Jax decides, whatever, it's been a day, let's just admit to it and he tells Brittany that he did sleep with Faith.  He then mopes out of the room in a FADED TACO BELL HOODIE. (well…. if I'm honest if this was on anyone else I would probably be praising them for owning a taco bell hoodie…. but still….)
We get a glimpse into how the Vanderpump Crew spends their time : getting belligerently drunk at Ariana's brothers birthday party.  Schwartz can't even form words, except to mumble about Stockholm Syndrome in blue tinted glasses and realize he has no idea what he is talking about and stop. Then we realize he has stopped because he is crying behind those blue tinted shades.  BFF Tom comes to save the day and cry right along with him, streaky face make up and all.  Only real bro's ruin their mascara and concealer for a fellow bro. #Friendship.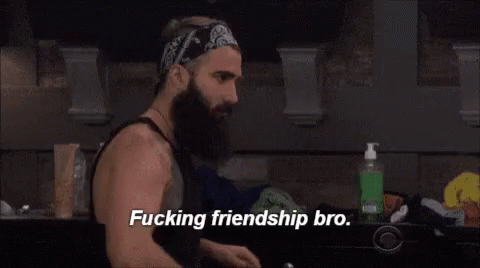 Lisa and the gang hit up Gay Pride.  (Is it just me or is Ken really starting to appear…. alarming?!)
(editors note: OMG the guy announcing Lisa to the stage was MY FAVORITE person on the Gay Bachelor show that Lance Bass hosted.  Like, my mom and I were obsessed with him)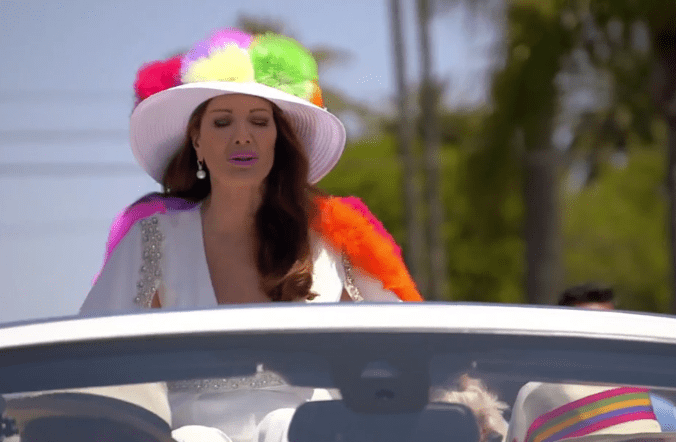 Stassi heads out on a date with her on-again boyfriend Patrick. I thought Patrick was hot?! Is this man bun a new thing!? I don't remember this!? Clearly I am not on Team Man Bun.  Nor will I ever be.
We end with Brittany saying she needs space from Jax to think, but that she already slept with him before coming in to work.
I CAN'T.
:: RELATIONSHEP :: 
Week two of Relationshep has arrived, and it is still pretty stupid, and I am still pretty into it. He kicks this week off with a double date with his friend and two girls,  Summer and Katie.  They are wearing more make up and sporting more cleavage than I have ever seen for a golf date, but I guess that's what his friend refers to as "laid back."
The star of the date quickly becomes his friend's girl.  She has expensive taste : she mixes her red wine with Dr. Pepper.  editors note : excuse me while I puke….. 
Shep gets rejected via FaceTime by the smart and beautiful styist that he went on the bookstore date with from LA.  Youch.  You can tell it hurts.
His next date is with a cute girl, Amber, in Austin with food trucks and her big dog.  She seems lovely, and again, he really hits it off with the Southerner's. Who can blame him?! However, he gets rejected again, by the best girl so far again, because she doesn't want to do the on camera thing.  Can't blame her.
Next up is Priscilla, a teeny tiny Brazilian who really packs a punch (aka has some 'tude!) Shep says he was exposed to Brazil from one of his nannies and she just wants to lose her mind over it.  When she asks what he does for a living, I too waited with bated breath to hear what he would say.  He said he "owns real estate and is partners in a few bars, it's nice because no one is asking him to be anywhere."  I thought it was a good way to explain his full wallet and lack of ambition…..
She decides to really hold nothing back and offends him by saying "you're dirty, you're unemployed, and you have no drive…."
HA!!!!! I mean it's awful, but…..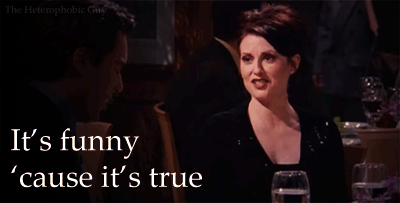 Off to NYC he goes……
He has a date with a young girl in a dungeon-game-thing (?) and a mature and nervous seeming girl at Trivia, where the date is cut short by his producer (and close friends) mother having a stroke.
We all know he should just be with producer Sarah, but that that's never going to happen.
Next week I think they all move into the house in Charleston, so things should get interesting!
:: BACHELOR PREVIEW ::
There was a preview of Arie's new season of The Bachelor this week.  They previewed some of the girls, so get your pen and pencil to take some notes for your Bachelor Fantasy League's.
And so many people have been hating on Arie, and to that I say :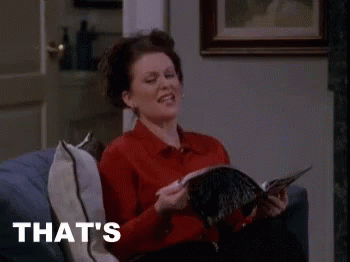 My guess is all the haters did not watch his season with Emily, the most beautiful Bachelorette there ever was. Because he was a gem.  And he was THE BEST KISSER EVER.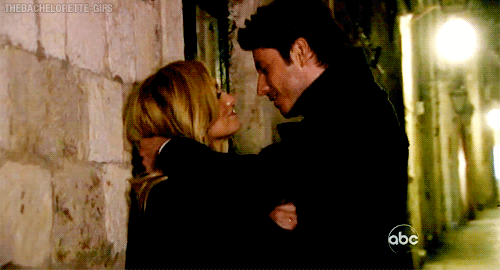 Everyone thought it would be him proposing. .  Especially when the other guy was Jeff!
When she picked Jeff, he was heartbroken, and ALL of us were heartbroken.
AND to all the haters,  having someone that hasn't been on in years and hasn't been all over Bachelor Nation is as close as we are EVER going to get to someone brand new and non-existant, so I am THRILLED!!!
:: NSYNC REUNIONS:: 
JC has just crushed my dreams of an NSync reunion.  He said "The Answer is NO."
so….. if you'll just excuse me…….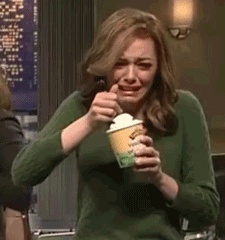 :: BELOW DECK REUNION ::
This was a very surprising reunion! Kate and Jen were so sweet to one another and discuss how they actually got along most of the time, and then crazy Kyle who was there for all of one charter is going nuts about things. That man is nuts! Thank goodness he wasn't on all season.  Perhaps this is him trying to secure his spot for a future season but I hope not.  Not only can I not stand him, I can't understand him either, even with subtitles.
Nico seemed like he has been getting A LOT of crap as the show has aired, and kind of sat there like a meek puppy.
:: RHONJ :: 
Last week's double date with Marge and Marge Senior, my jaw was on the floor.
Because there was some seriously filthy conversation going on.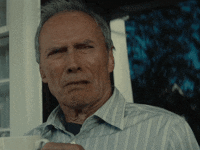 And then it got to the point where Pigtail Marge is making comments about how good of a date Marge Senior can be and I was like STAHP IT.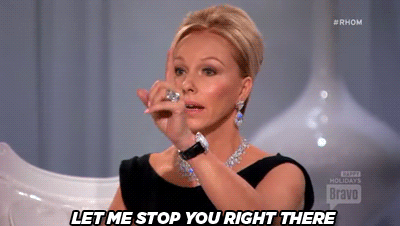 I mean, even the Vanderpump Rules kids don't speak to their MOTHER'S that way.
SO GROSS.
I know last night was the glass throwing/smashing in Milan, but Mi Scusi, I haven't been able to see it yet!
:: BABY NEWS ::
John Stamos is going to be a first time father at age 54.
and Robert Herjavec and his DWTS partner Kym are expecting twins.  And you know I'm a huge DWTS fan so I am very excited for Robert and Kym.
:: Bethenny and Fredrik  :: 
First look at their new show , which will probably drive me crazy,
but I will definitely watch
Annnnnnd
Oh. My. Gahhhhh.
The never ending divorce
battle
with Jason is kind of back ON AGAIN.
She is now suing for full custody.
WILL IT EVER END!?!?!
:: GOLDEN GLOBE SPECIAL :: 
There's a Golden Globe Special airing right now on NBC as I write this post, and I am laughing my head off, crying at speeches, and loving every minute of it.
A highlight was Kate Winslet talking about Titanic so seriously, and then ending it with "…….it's a movie that's as talked about today as it always has been, almost more, because people are so obsessed with the fact that Jack could have fit on that door.  Someone set me a link this morning that a school did a study with a pool and the door, and they found that Jack could have fit, and OF COURSE JACK COULD HAVE FIT ON THAT DOOR….." and my night is made.  But really, can the two of them just get married?!
:: JACKHOLE OF THE WEEK ::
Gwen Stefani's You Don't Make it Feel Like Christmas Special.
Did any of you catch this?! Because it was horrifying.
Sorry to all the Gwen Stefani fans, I'm sure she's just lovely and so nice, but I will never understand her voice, and to do A CHRISTMAS SPECIAL?
It was full blown nails on a chalk board, combined with grinding gingerbread men? Who were actually gingerbread ladies because you could see their done-up faces through the giant holes in the gingerbread heads.  It was just….. awful….. but I couldn't look away! Our TV was on that channel so when our DVR'd show would end and I would hit delete THERE WAS GWEN three times in a row and Kip and I just couldn't get over it.
If ya missed it, all 42 minutes are on YouTube!

I will say this….. what I heard was extremely catchy, because it didn't leave my head that night or the next day, and it was quite obnoxious for my husband to hear me sing in Gwen Stefani voice all night.
:: MAZEL OF THE WEEK ::
Kelsea Ballerini recently got married, and they did tequila shots at the end of the wedding ceremony.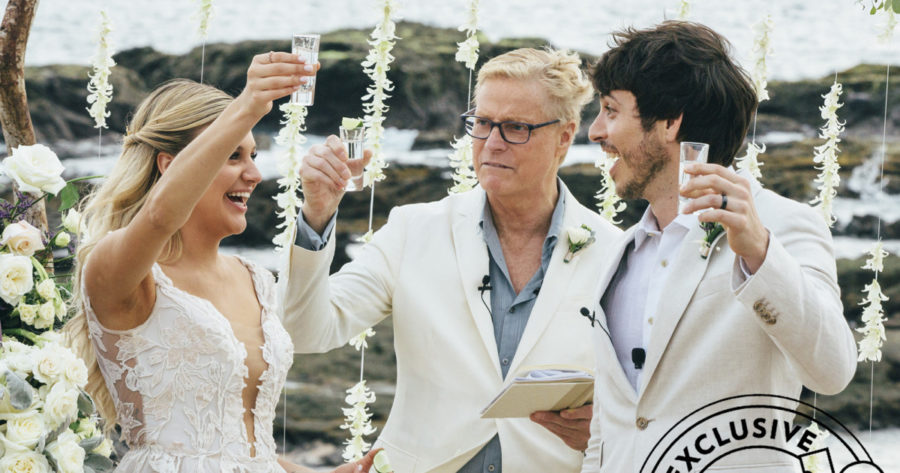 Girl after my own heart.
:::::::::::::::::::::::::::::::::::::::::::::::::::::::::::::::::::::::::::::::::::::::::::::::::::::::::::::::::::
:: Editors Note ::
As always, ignore my own blatant grammatical errors
whilst I make fun of others poor grammar during Coffee Talk on a weekly basis.
#HYPOCRITE   #SORRYIMNOTSORRY
I write these posts late at night while simultaneously watching Bravo, taking snaochats of my snoring husband, and making to do lists of everything I was supposed to do and didn't do that day, and likely won't do the next day either.  Or the day after that.