sorry for delayed posts this week. we had no cable and internet for two days! they say the "outage is fixed" but I think something is wrong with our boxes?? anyways…. fingers crossed it's all good now!

This past weekend I had the wedding of one of my best friend's from college.  I know that every wedding is so special and filled with love, and that I have felt that way about every single one I have attended for a friend, but this one really was just so different.
I wish I could write a novel of a love letter blog post to the couple.

There really was more emotion and more love for two people than I have ever felt before.  I wish so badly I could put into words everything that the weekend encompassed, but the only way to ever even try to explain would be to have a video of every speech that I heard at the rehearsal dinner Friday and again at the wedding on Monday.
This is the bachelorette party I had in Austin in August where the bride went around the room and had all of us crying when she went over how much we each meant to her and what she admires in each of us.  At HER bachelorette.  Serious, she kills me.
There are people in life that have hearts bigger than most.  The amount of love, happiness, respect, generosity, kindness, and so much more that my girlfriend possesses cannot be matched by anyone I know.  For anyone to be great enough to be her partner in her friends or families eyes, or to treat her the way that she treats EVERYONE else in her life, would be a nearly impossible task.  And then along came her now-husband.
Their story in short is that he was her first boss when she graduated and moved in NYC and they were best friends for years. And years.  And years.  Everyone was waiting for them to finally wake up and realize they were meant to be, and thank goodness, eventually it happened.
She + Mike brought so many different groups of friends together and the weekend was an amazing colliding of worlds.  There wasn't a dry eye all weekend (unless we were busy laughing our heads off).  Watching the groom's face as she walked down the aisle (Hell – watching the grooms brother the entire ceremony even!) had everyone in tears.  SO. MUCH. LOVE.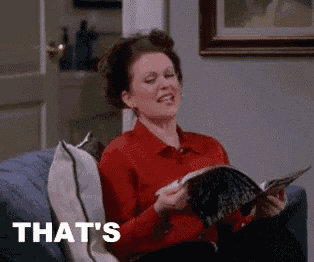 But I'll try to grab a tissue and LOCK IT UP and get to the actual wedding details.
I know only a handful reading this are lucky enough to know them, so I tried to be brief!
The expression "All The Feels" exists to explain this weekend.
OH! And the Bride and Groom hosted the entire weekend themselves!!!
They went above and beyond for all of their guests.
details on my dress at the bottom of post!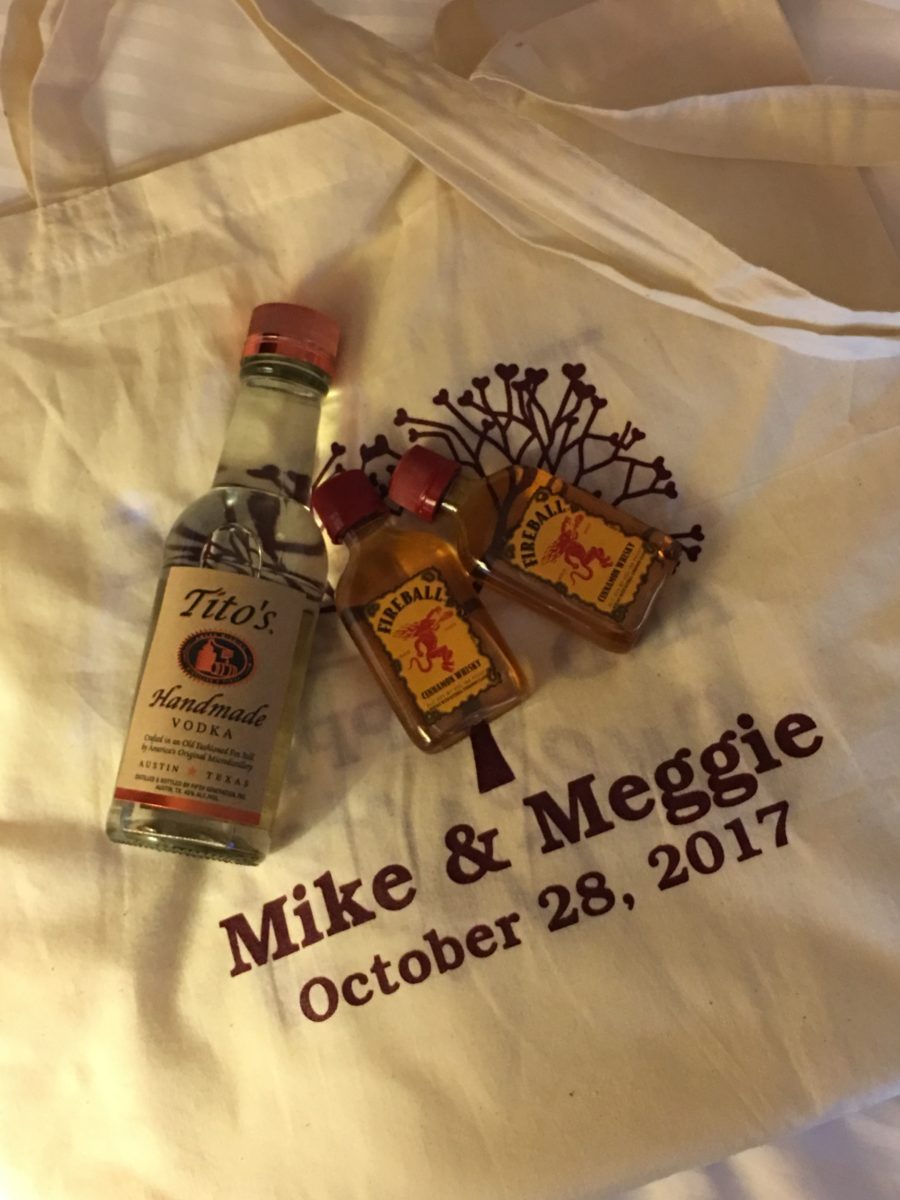 I'll discuss more on Friday, but the milk thistle and charcoal pills were a god-send! 
The wedding was about 45 minutes from where they live in NYC in Tarrytown, New York at Tarrytown House + Estate.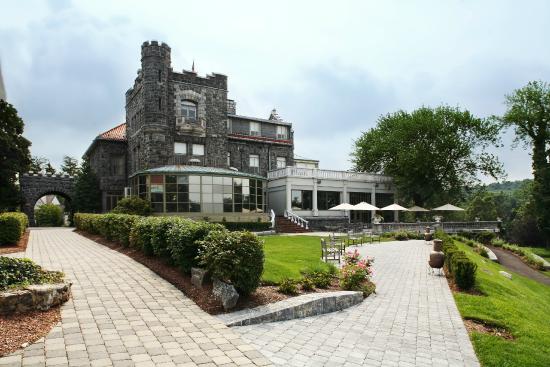 The beautiful town is right next to Sleepy Hollow, so this fall weekend was the perfect time to go!
The weather could have been horrendous, and it was so perfect that it didn't even make since that a weekend like that could have existed on October 28th in New York.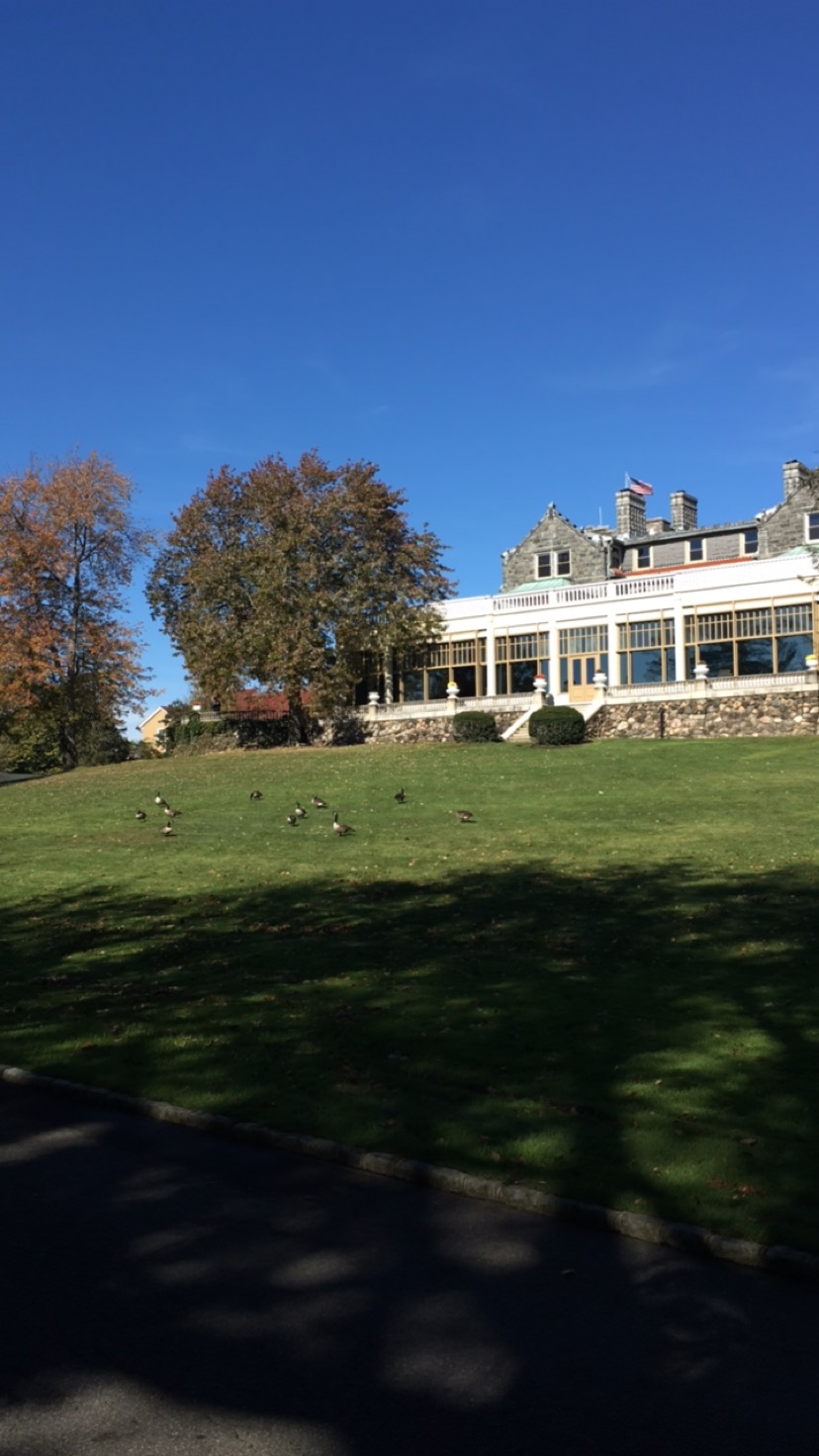 Thursday night we went to dinner in town which was so adorable and then went to a little dive bar called the Set Back Inn for the night, and then partied back at the cottage on the hotel property until (insert whatever you think is an insane time…. I don't even want to say.)
Friday was beautiful and my friend and I walked all over town and onto a trail that was an old aqueduct trail down to a mansion and to the Hudson river.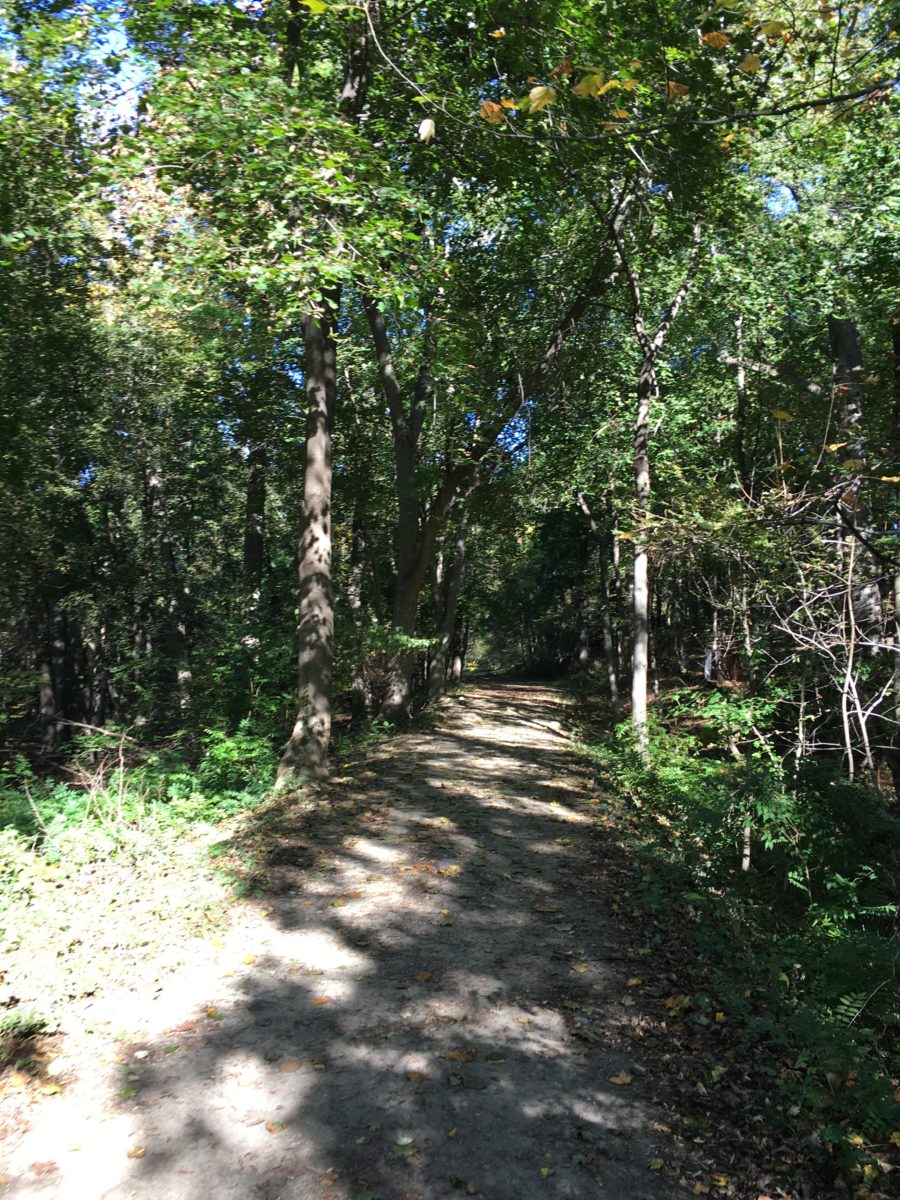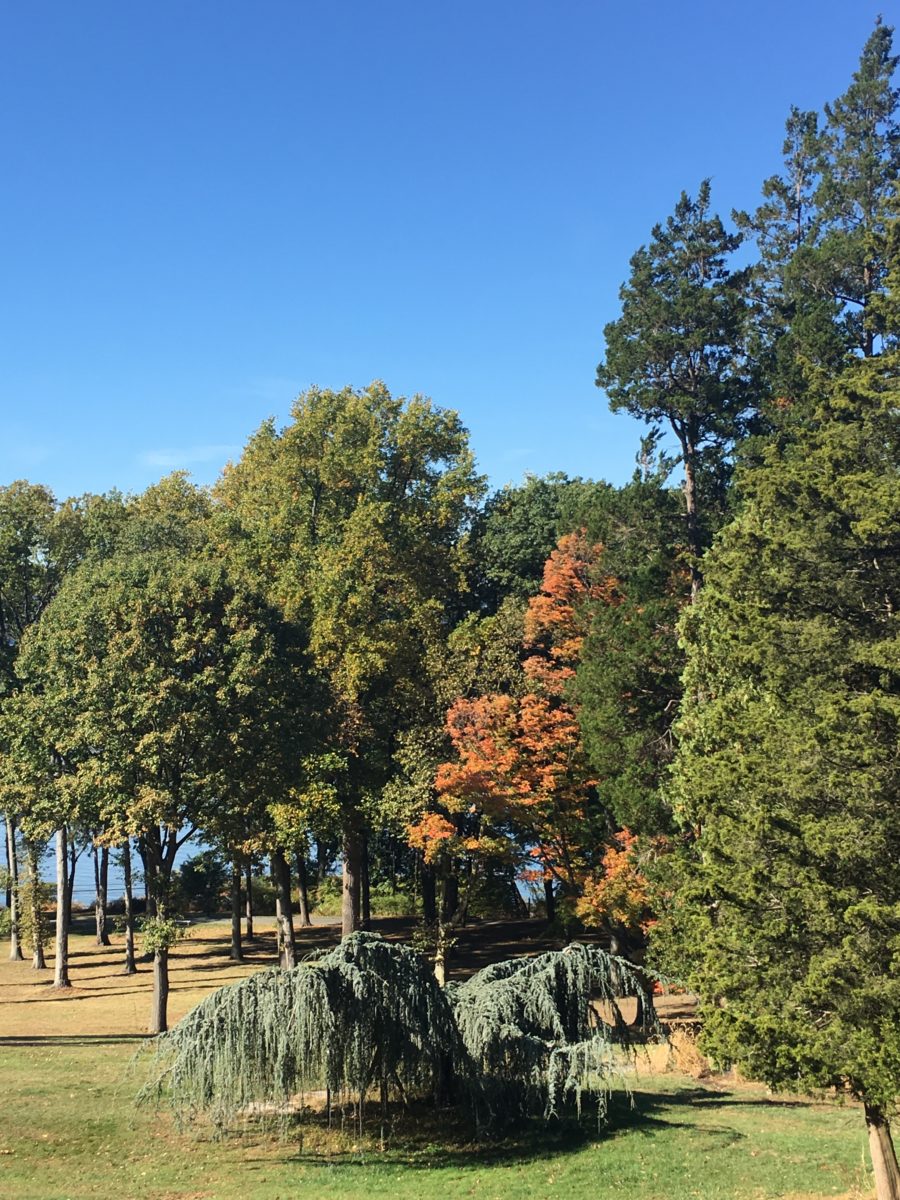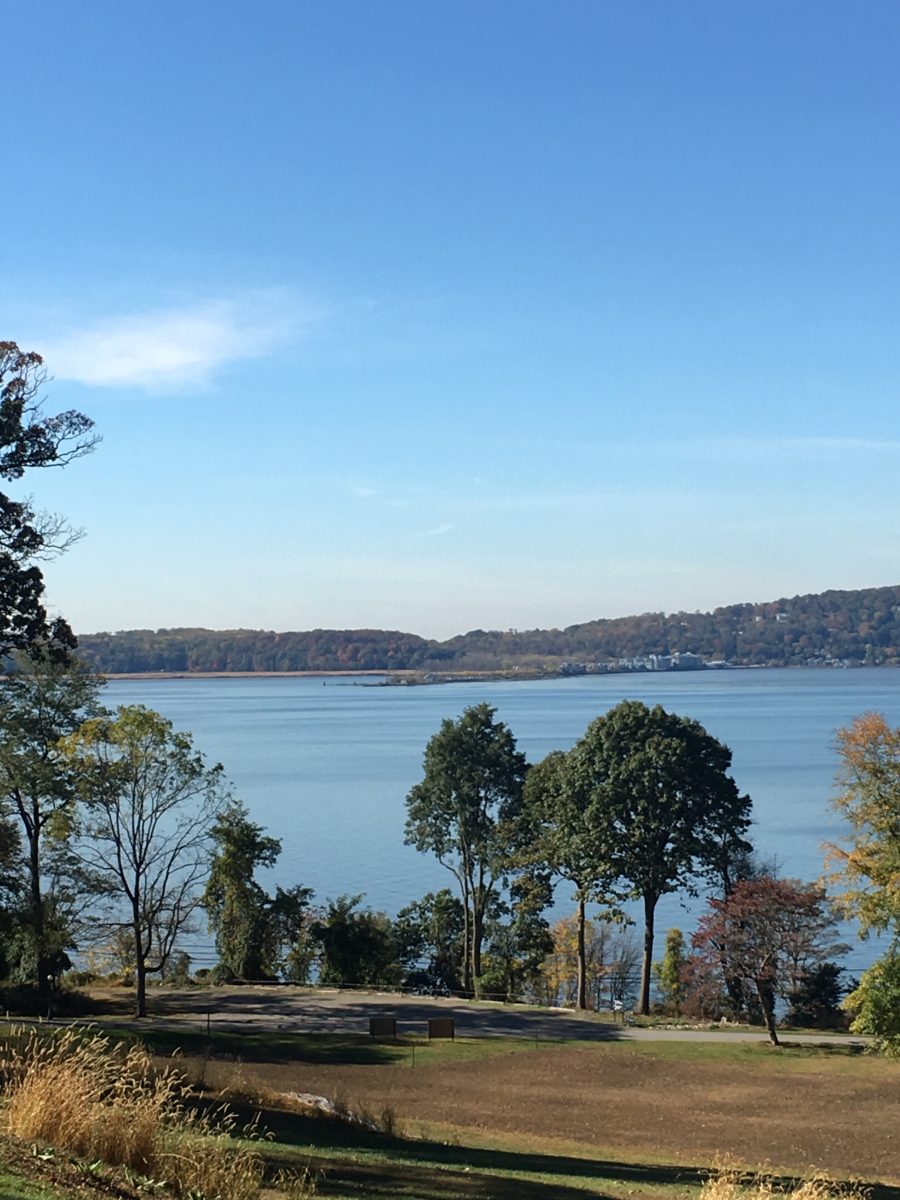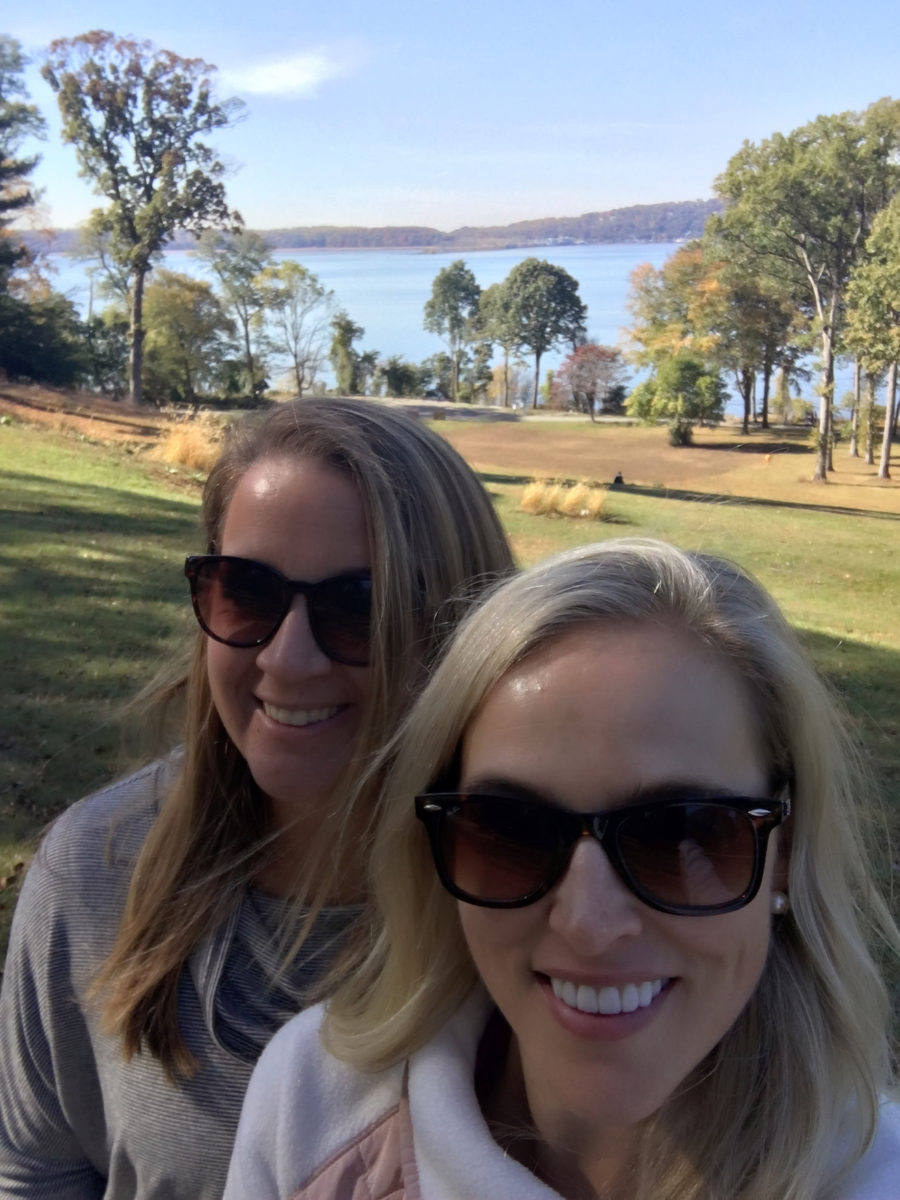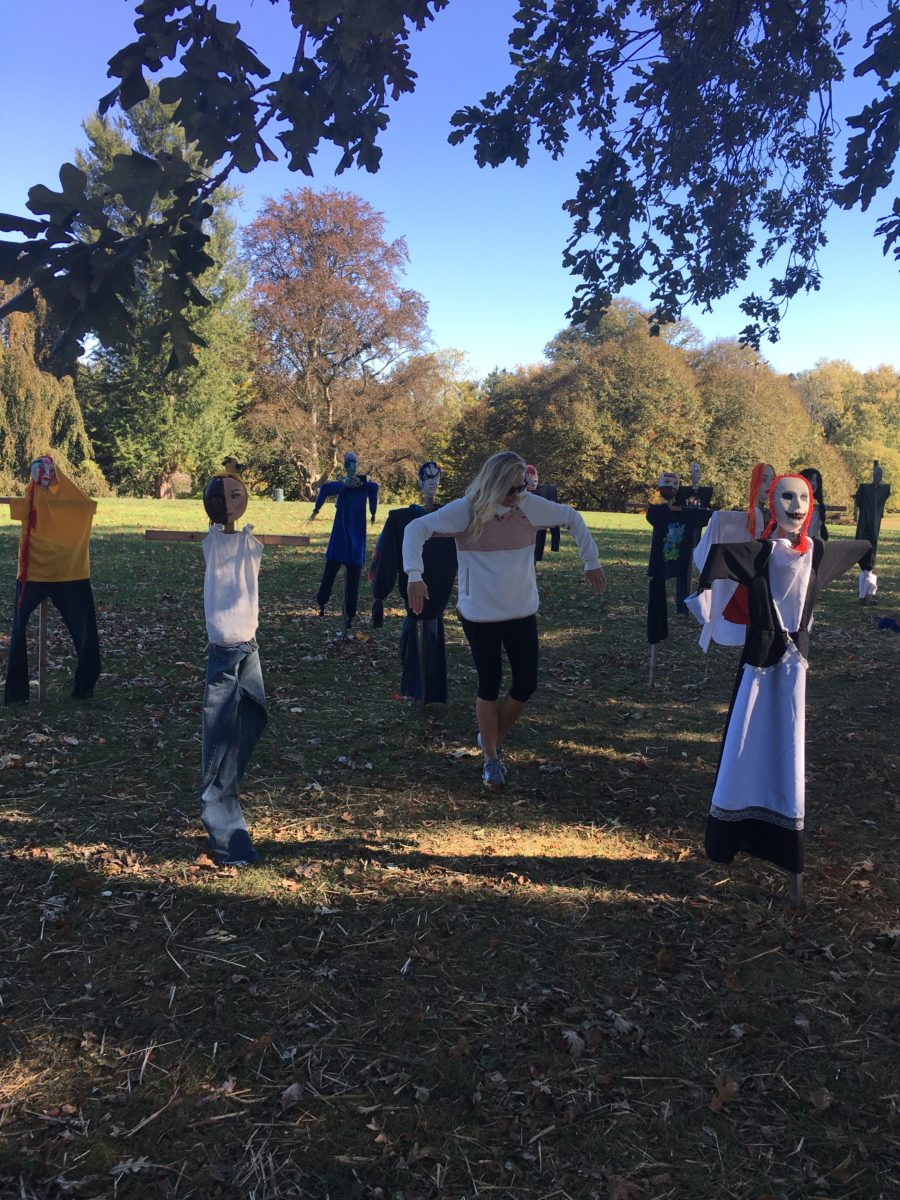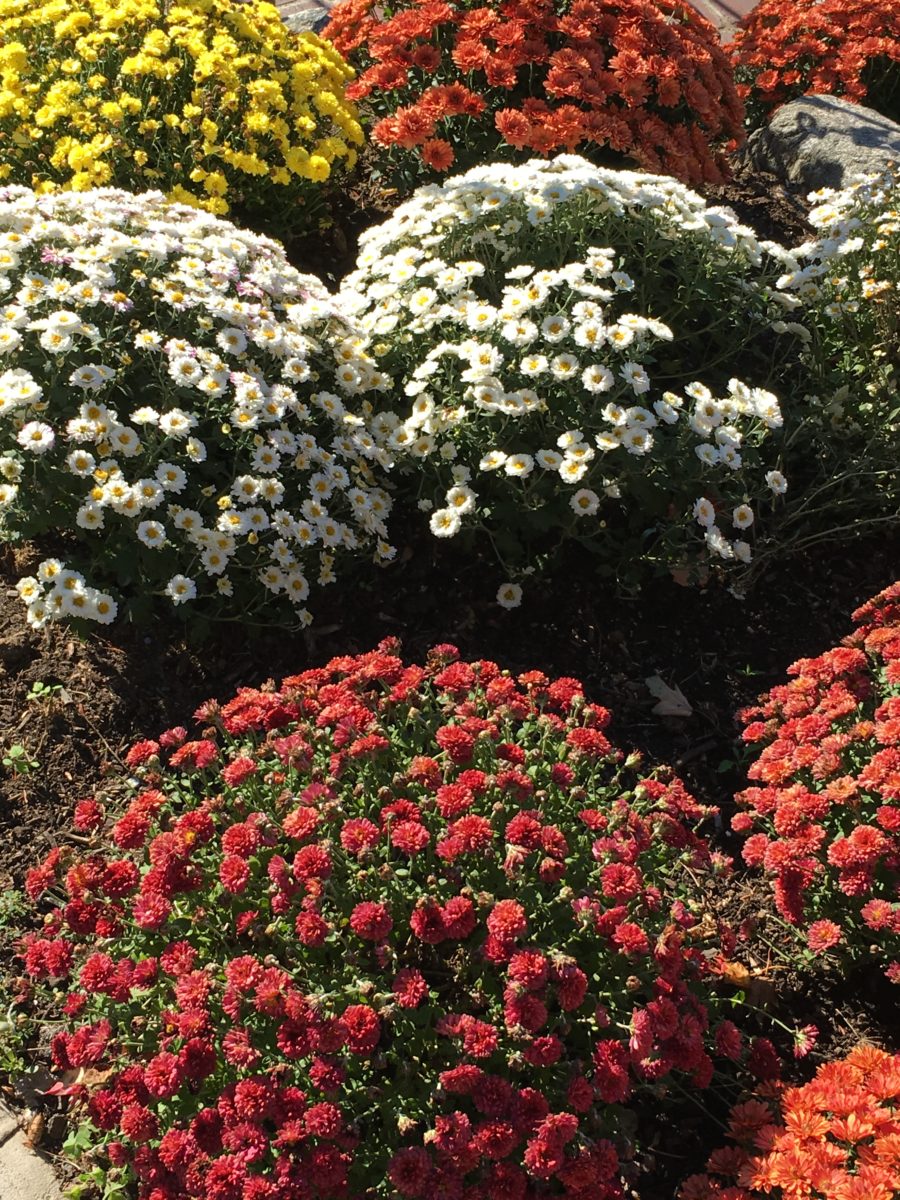 Friday night was a rehearsal cocktail hour with speeches, and then a huge welcome BBQ on the patio.
The groom is Italian, so literally there was more food than you could ever imagine this weekend!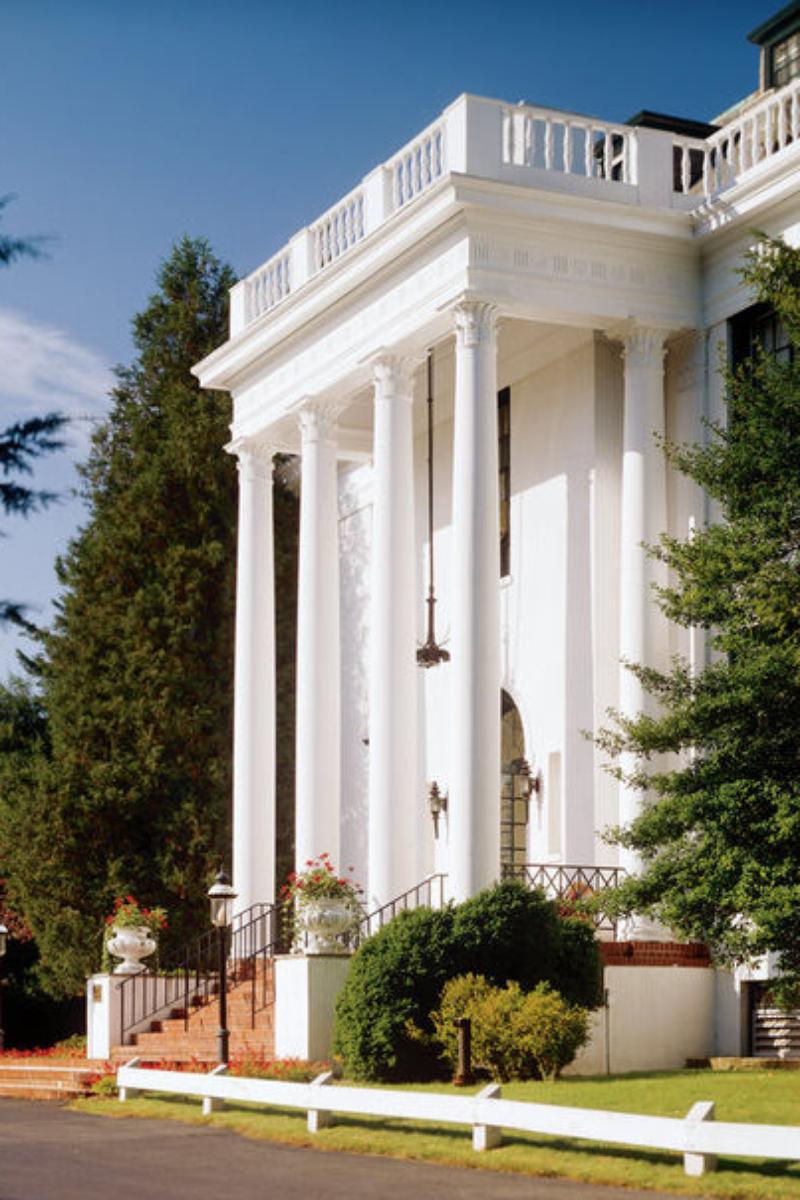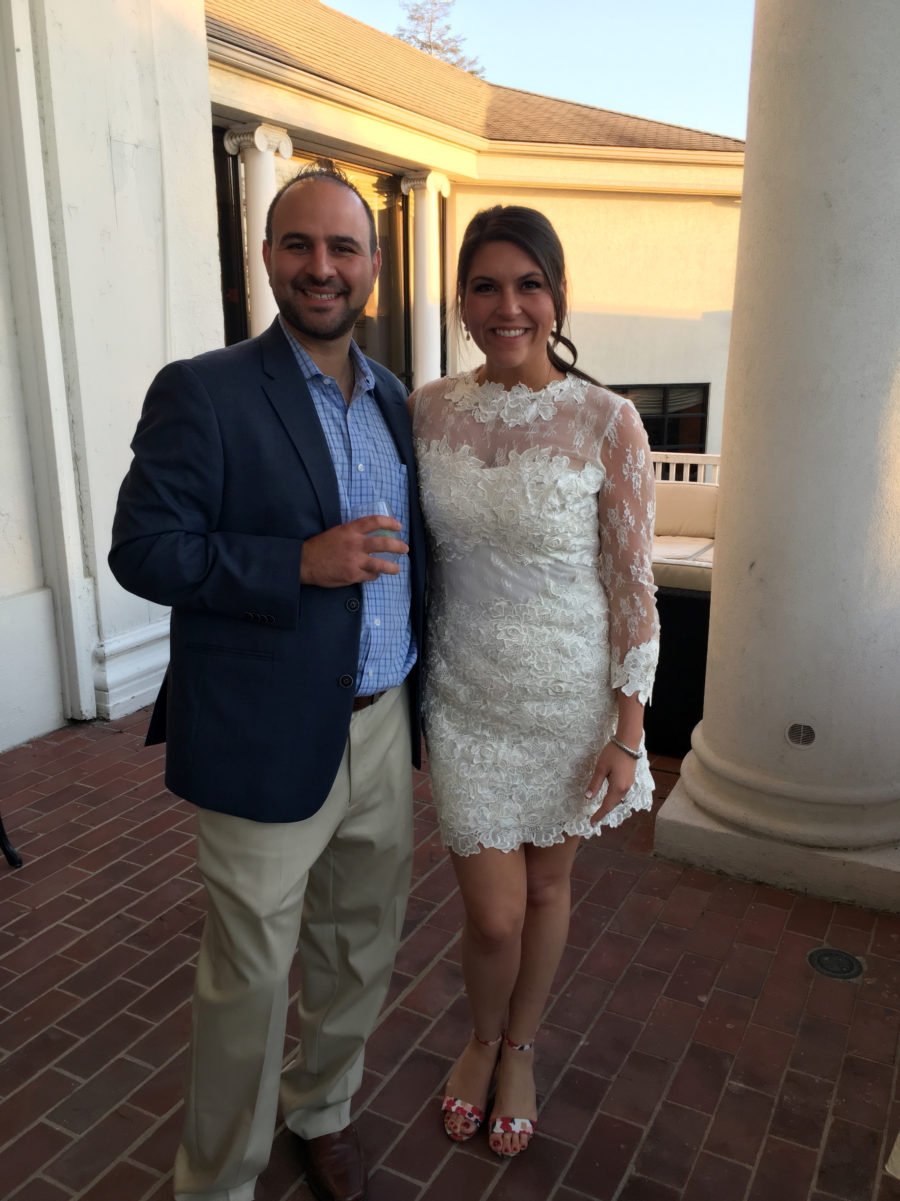 Saturday I was lucky enough to get ready with the bride and bridesmaids and get to spend the entire day with them.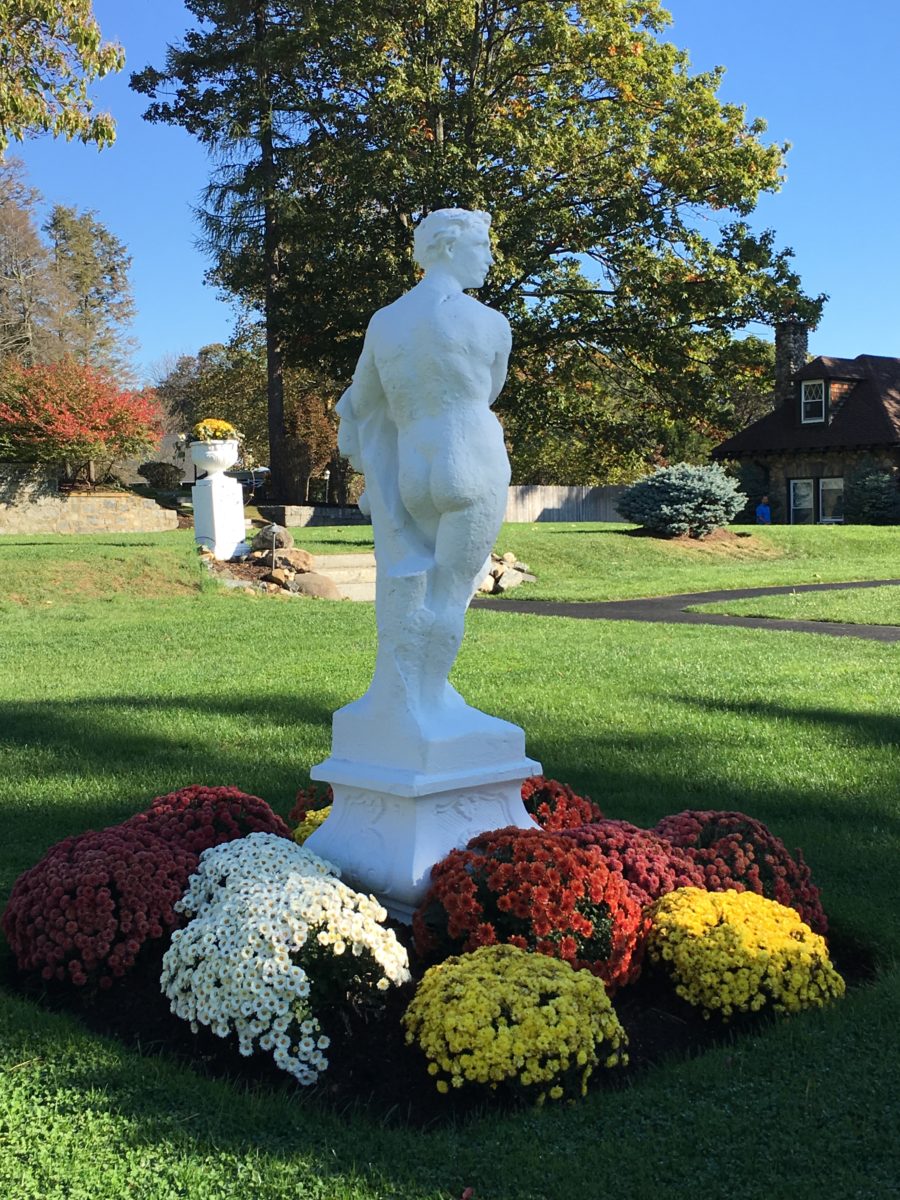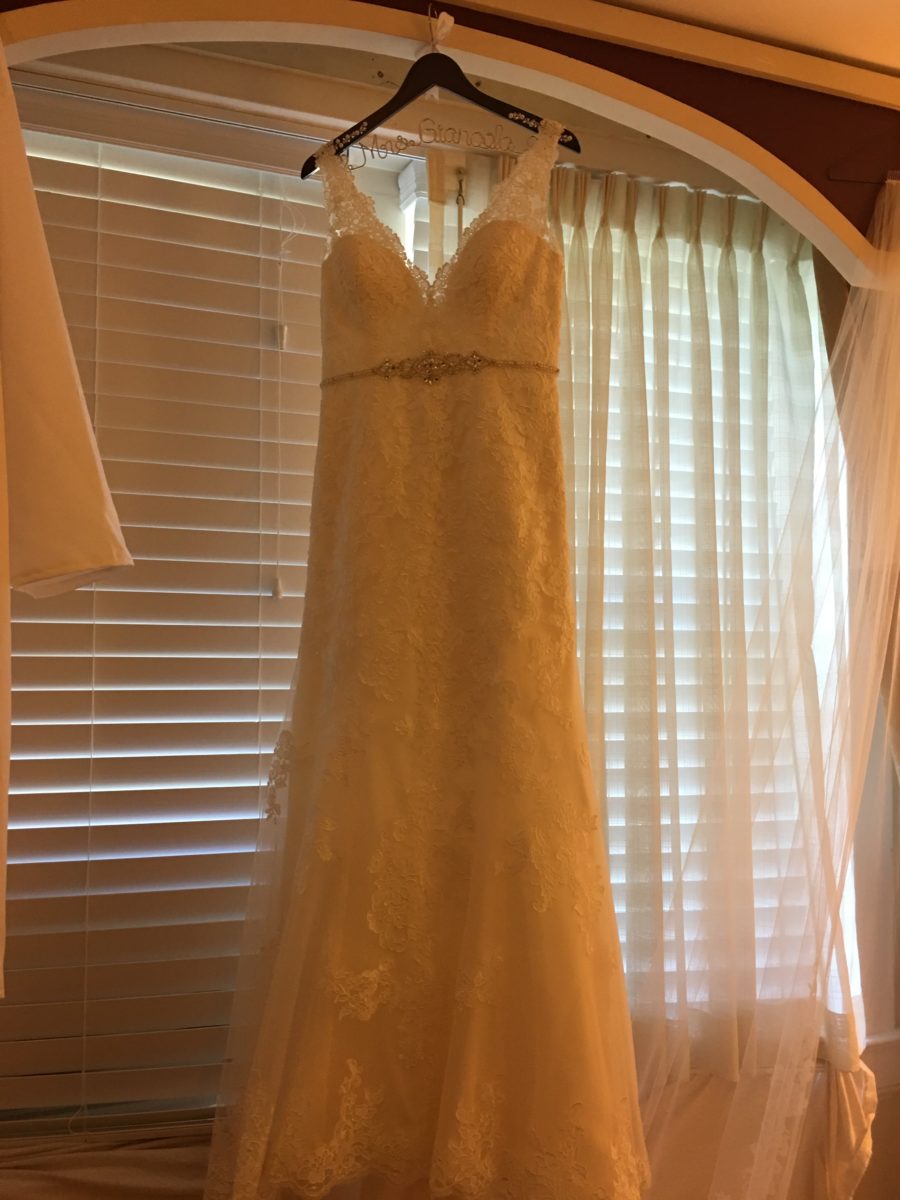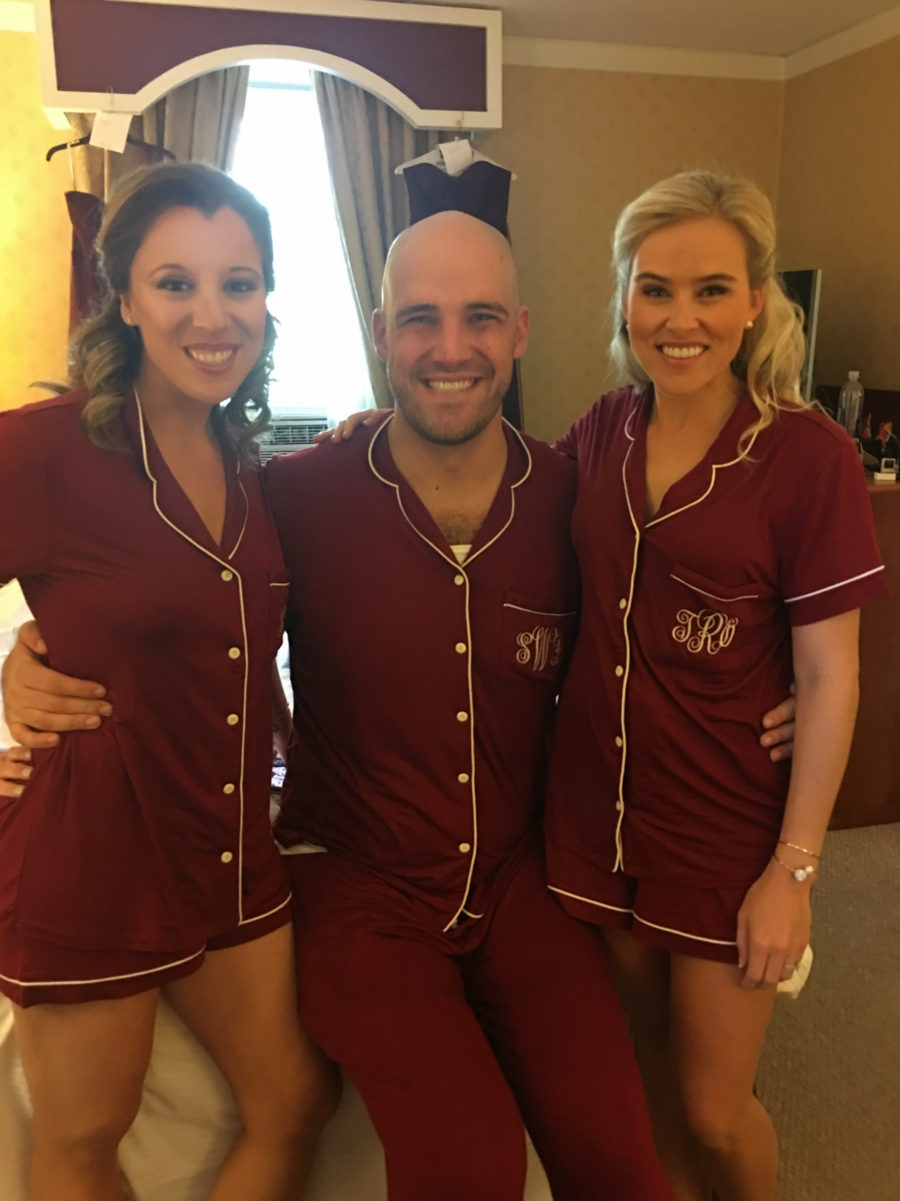 I'll find out details for where she got the monogrammed PJ sets for everyone!
They were so cute and soooo comfy.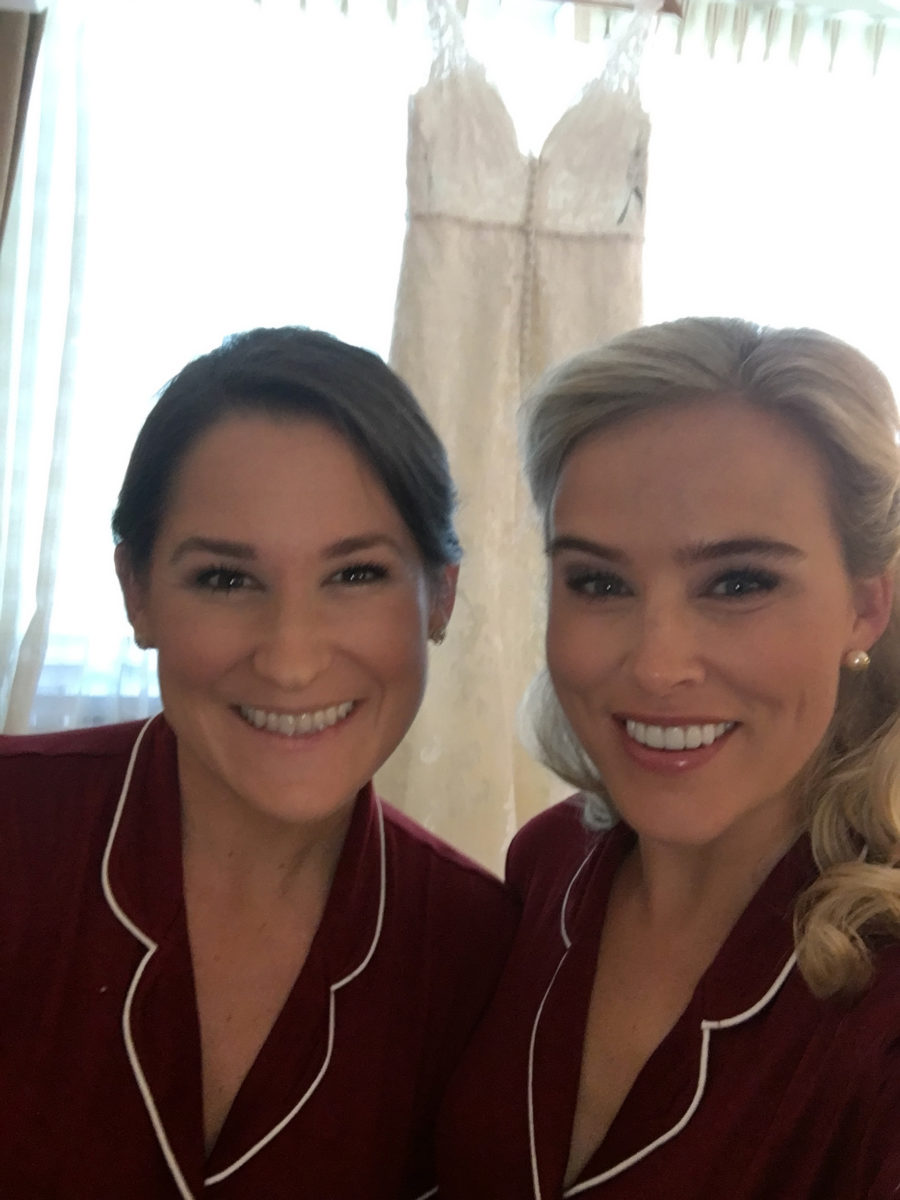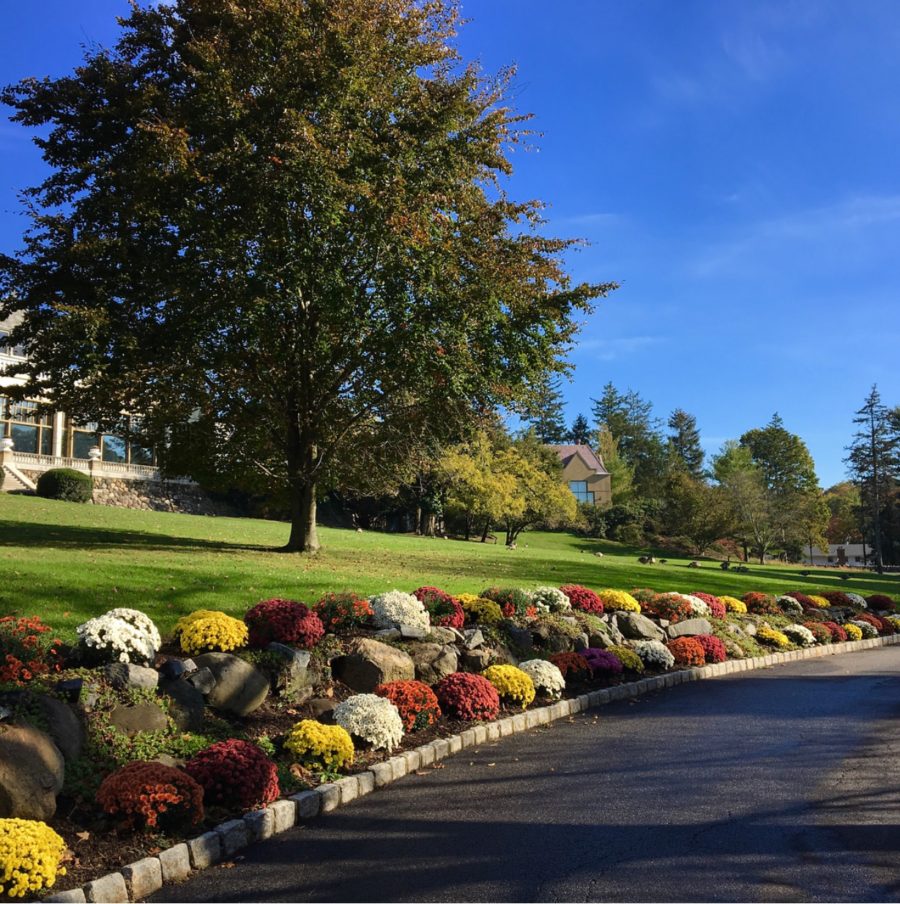 The wedding was perfection, with several of the brides friends who are incredible singer and musicians performing during the ceremony.  Cocktail hour outside was more than most weddings.  Literally.  I kept hearing people say "wait? this isn't dinner?!"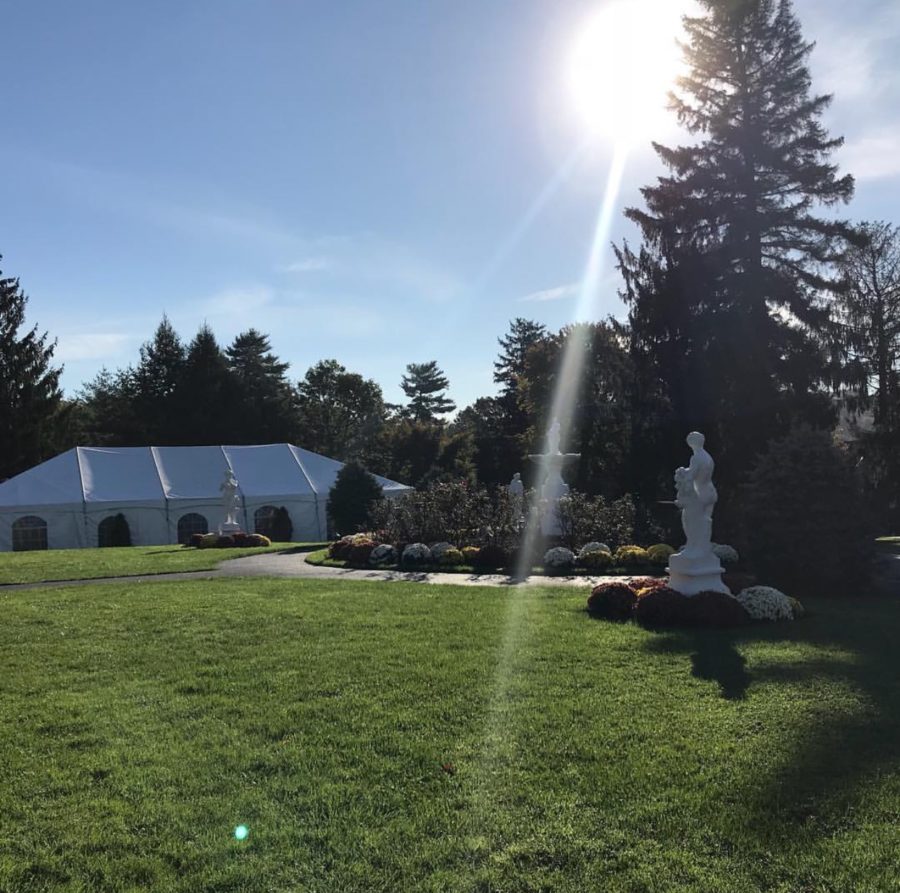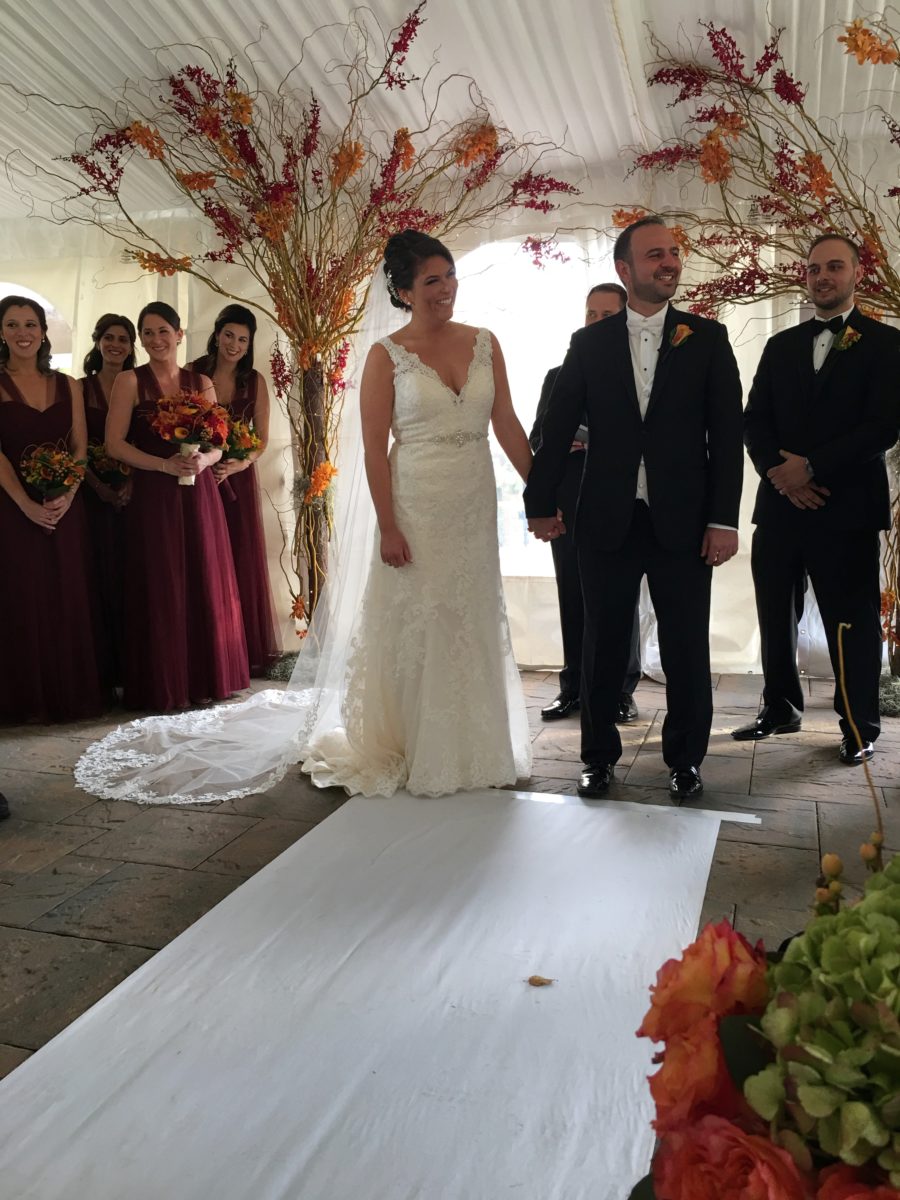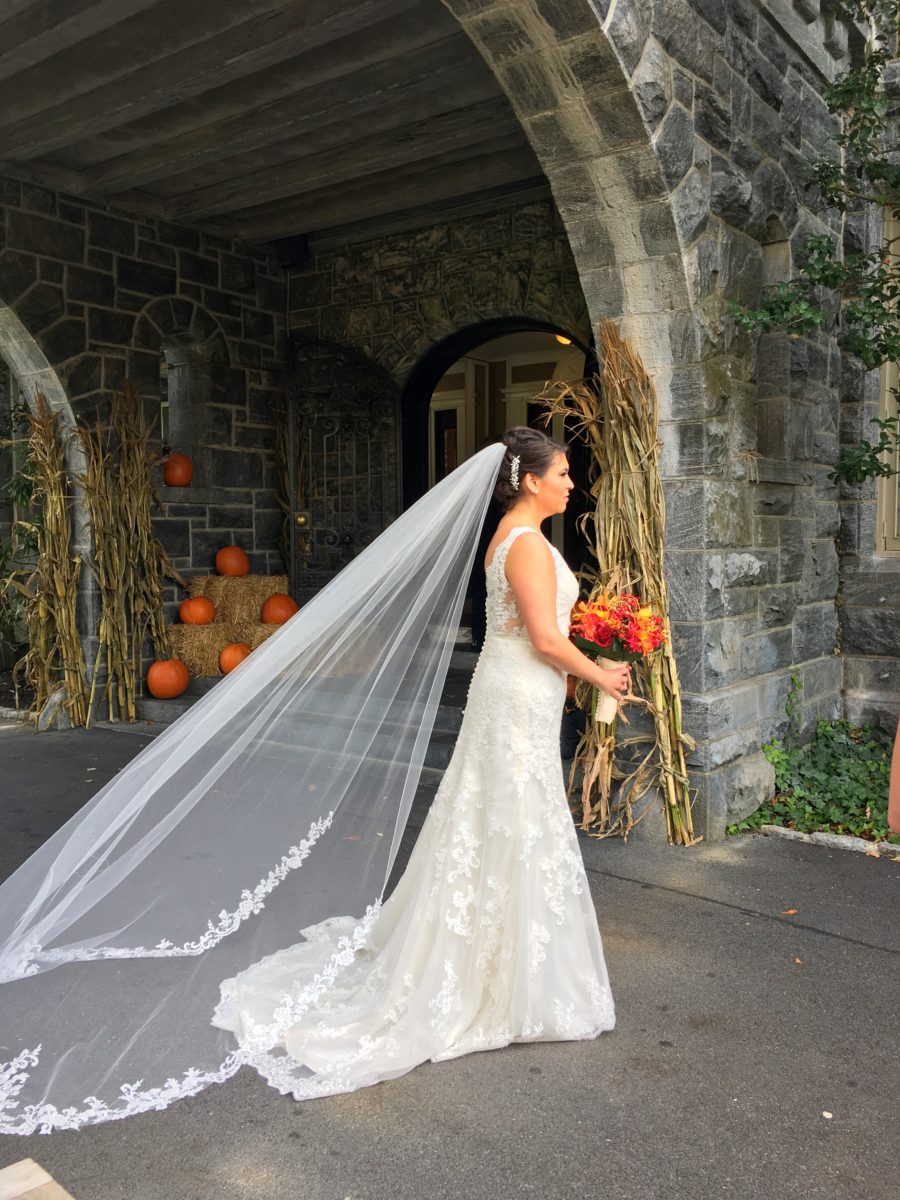 And then the reception, with a KILLER band to say the least, had the best food I have ever had.  You got to choose your entree at your seat and they asked how I wanted my steak cooked, and let me tell you, a well done steak that is juicy is not an easy feat, and it was better than I have had at steak houses all over Chicago.  It was nuts.
The highlight of the reception may have been the bride surprising everyone in her speech by breaking into 2 minutes of full on perfect Italian to speak to the grooms family and relatives, many of whom do not speak a lick of English.
And then they hosted everyone at the restaurant bar for a Late Night until 2 AM.
Truly one of the most fun weekends of my life!
Oh, but one of Kip's best friends was getting married the same say in Kansas City which I so sadly had to miss, so I need to pretend I didn't have that great of a time because he wasn't with me.  So shhhh don't tell.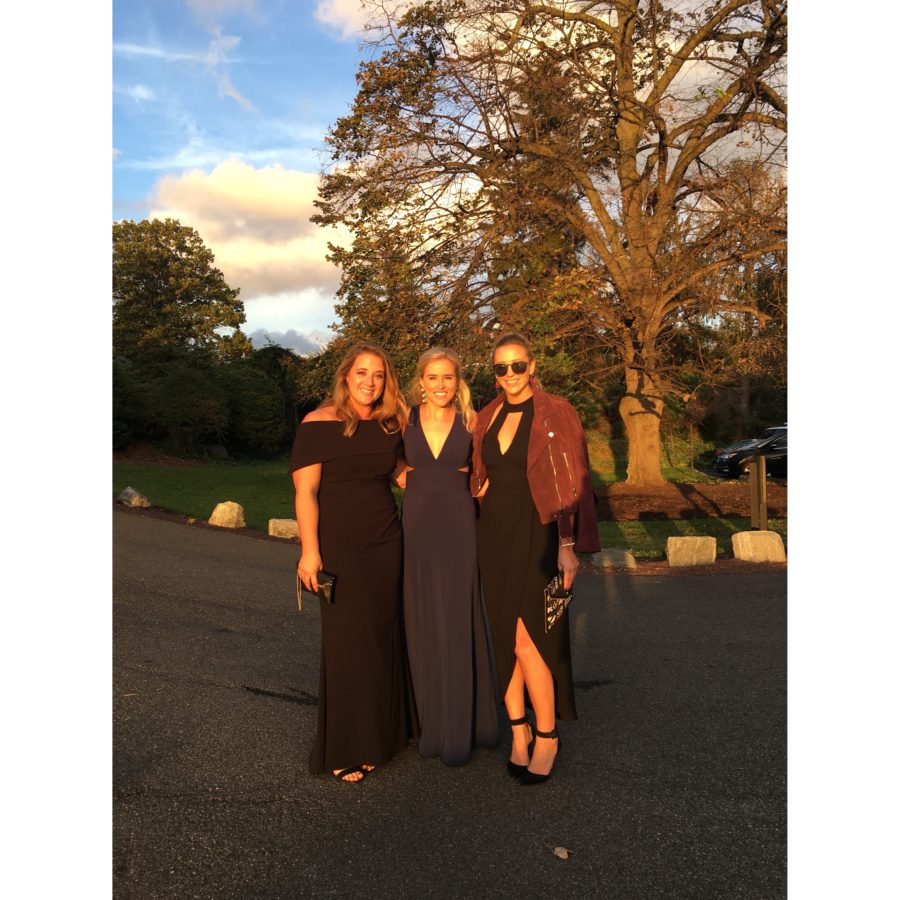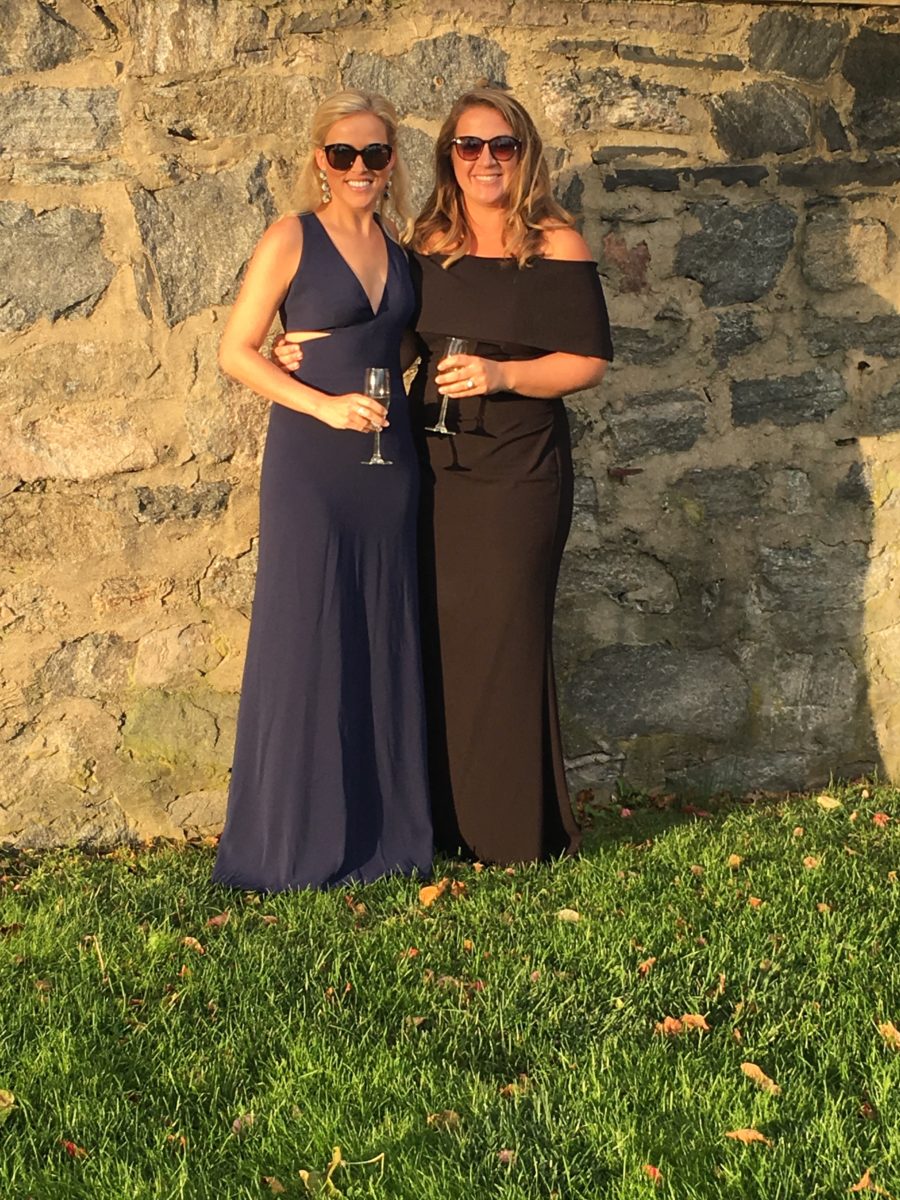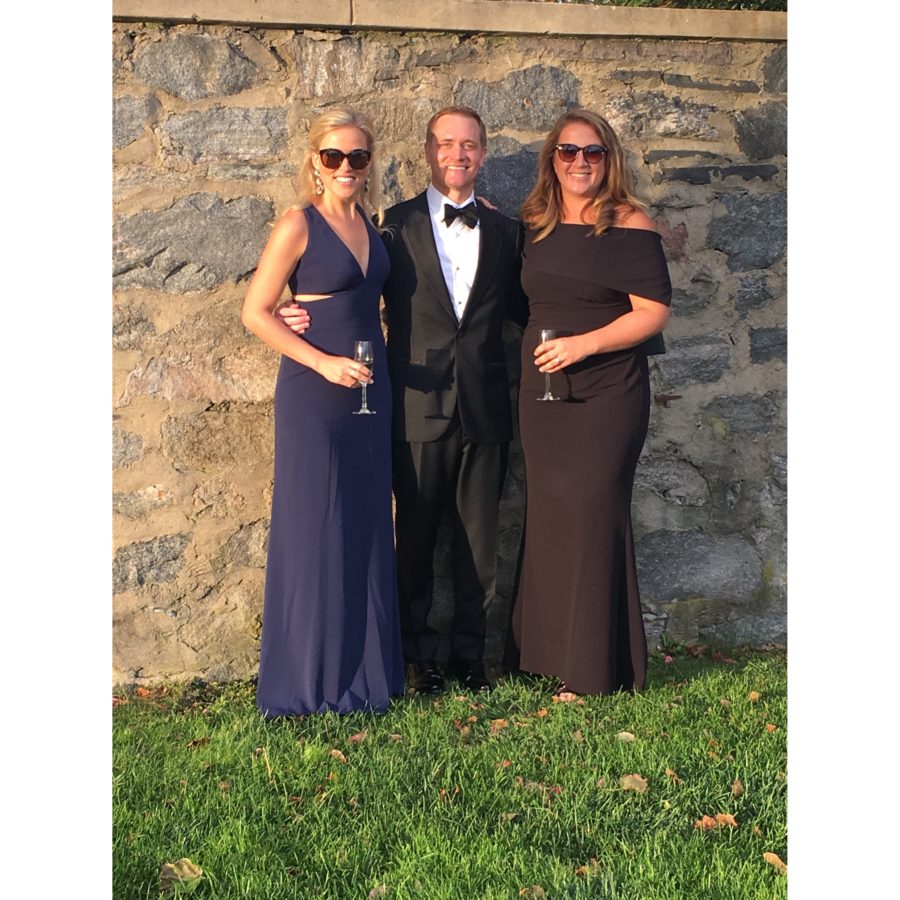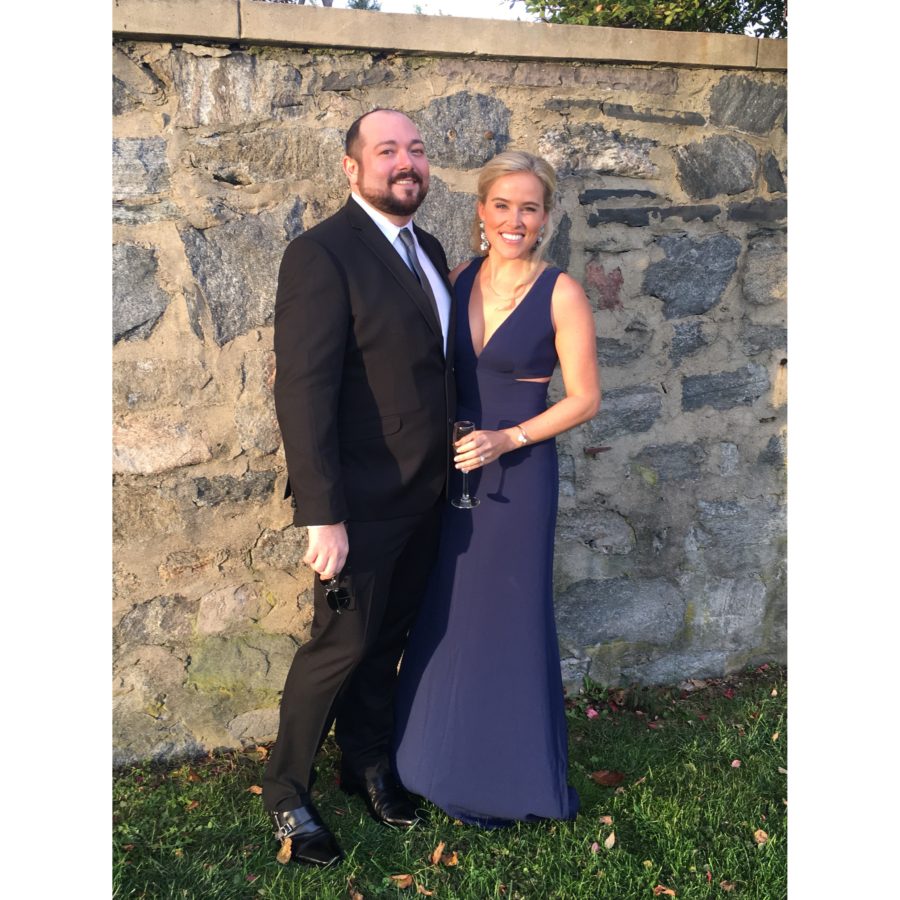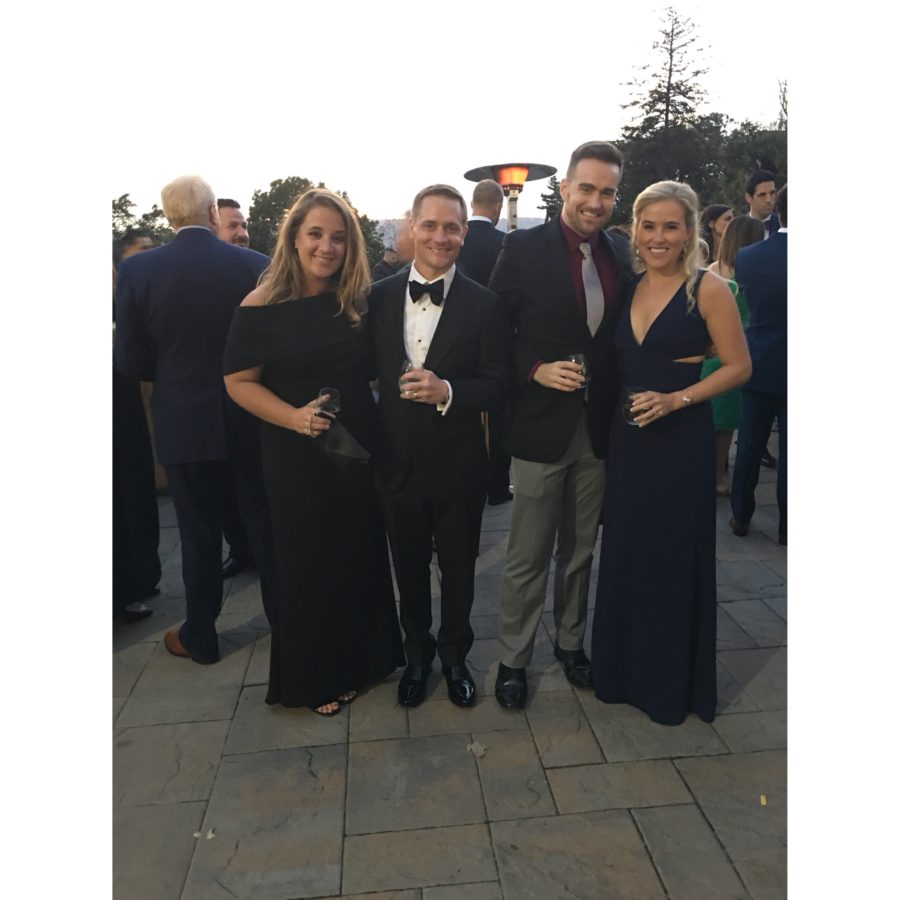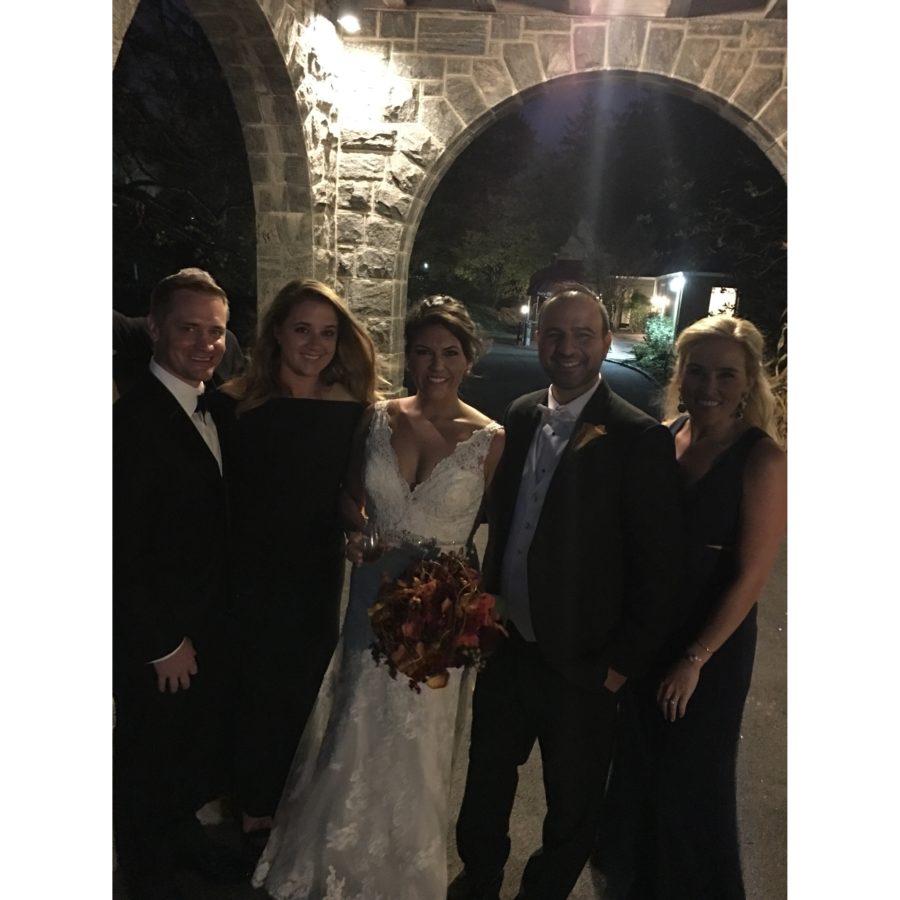 And THEN they hosted everyone for a giant brunch Sunday before we all flew home.
Ugh.  Can we do it all again next weekend?!
The depression that sinks in after a weekend like this is insane!
Dress Details :
I bought so, so many dresses for this wedding and this was one of the first ones I bought.  I found it on sale in only one size for under $100, but it didn't fit.  Luckily, my mom found it for me in all sizes on Amazon after I did a full "try on" of all of my options! It is light as air, so insanely comfortable, the perfect navy color, and shows the perfect little amount of skin.  Most important – since it was so last minute – I didn't have to alter it at all! Which never, ever happens!
Unfortunately the dress isn't a miracle worker and
my boobs didn't quite look like the ones in the photo below…..
but otherwise, killer dress.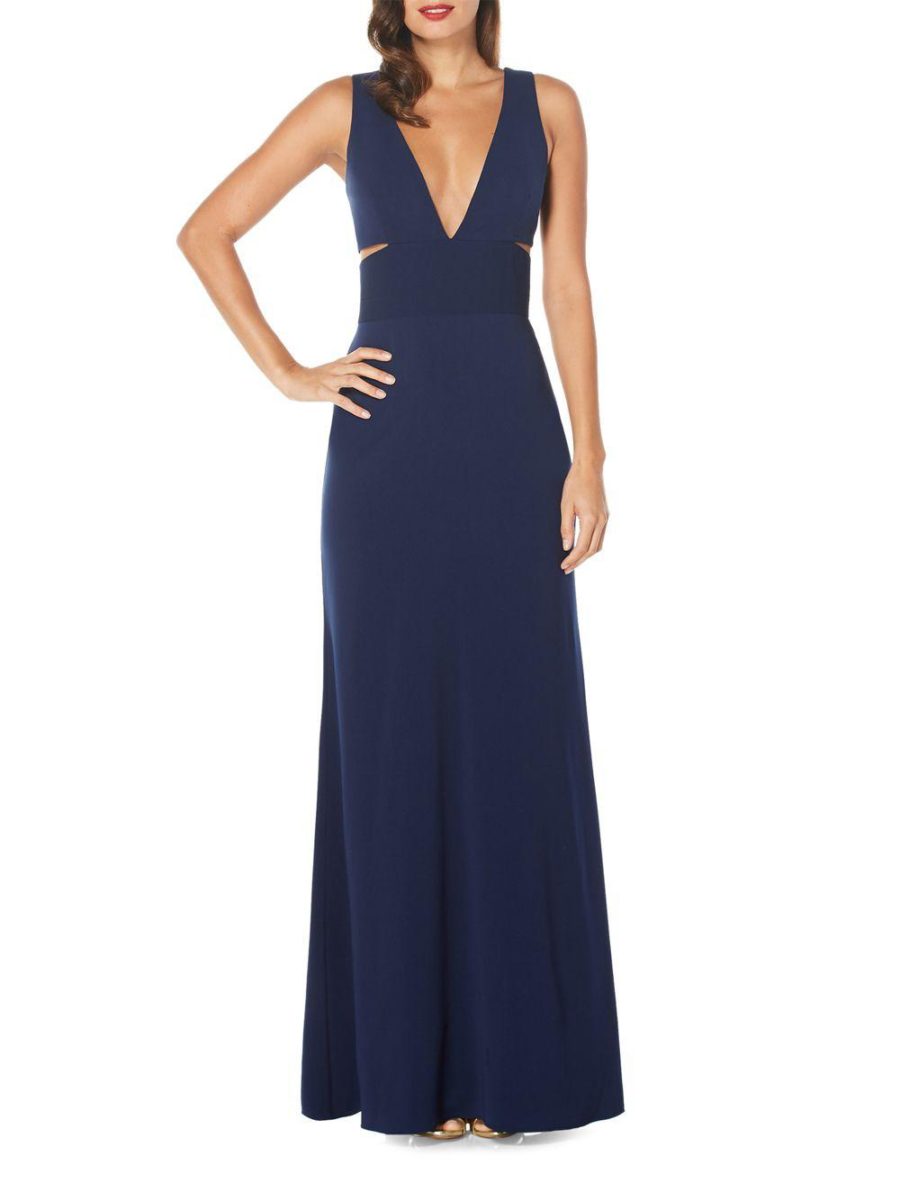 dress runs small, size up.  I am wearing a size 4.
// DEEP V NAVY DRESS // 
fully stocked, but for some reason different sizes are different prices on Amazon!?
also, I plan to order the dress my girlfriend was wearing, which is insanely gorgeous.  I was obsessed with it!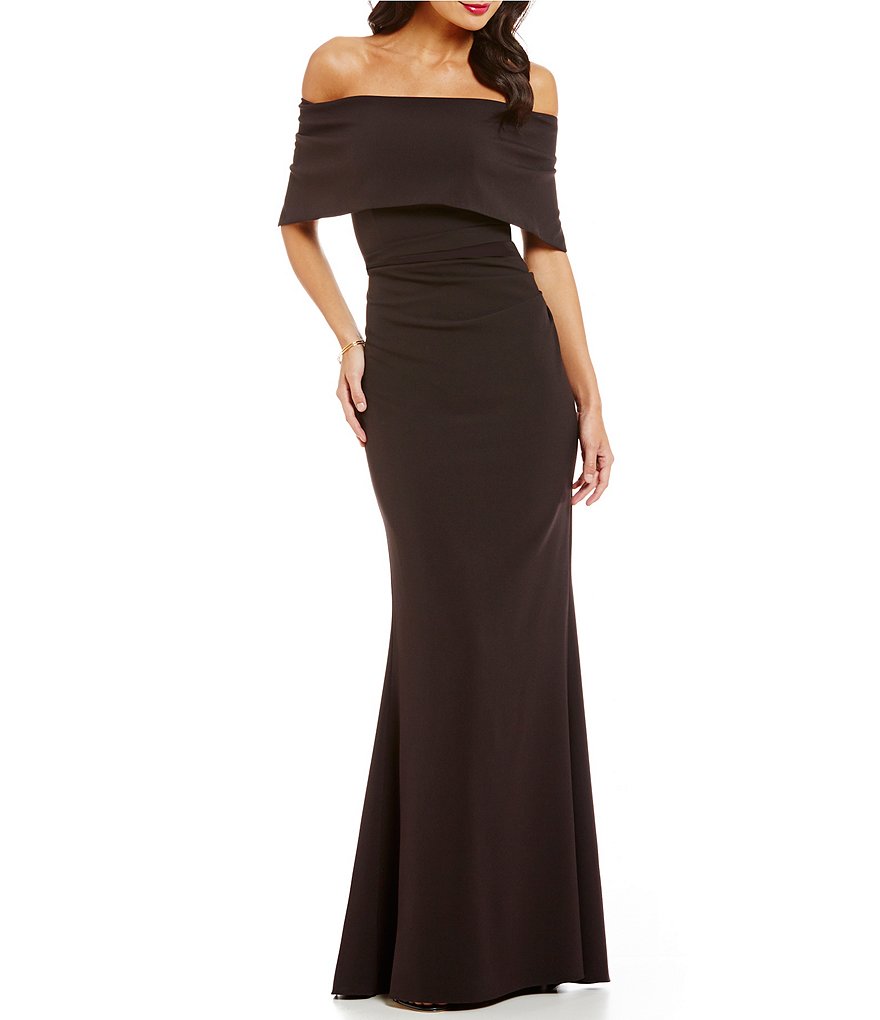 // BLACK OFF THE SHOULDER GOWN //
  also available HERE
there are 10 reviews of it, and every single one is 5 stars with killer reviews!
I also found it in Navy Satin   // Black Velvet // Green Velvet / Lace //
and a Similar Off The Shoulder 
Oh, and Happy Halloween!!
I'm heading over to my sister's house to see my niece and nephew later tonight
dressed as an exhausted Aunt who can't handle a 3 day weekend like she used to!