:: SIENA/TUSCANY ::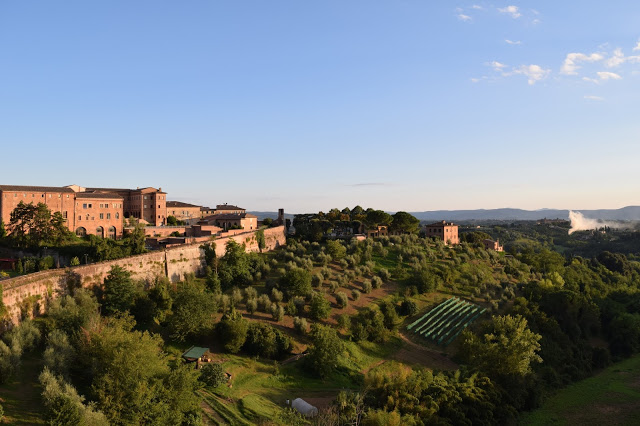 I'm back with more Italy info (finally!!!)


After leaving Venice, we headed to Tuscany with out first stop in Siena.
we took the train to Florence, and switched to a Train to Siena.
I had a sandwich at the Florence train station that was so good I didn't understand how something that delicious could come from a place like that.
We spent two nights in Siena, with one day spent on a vineyard tour of Tuscany in the Chianti region.
Siena was a great small city that could easily be done in one day/night, but since we were doing the wine tour I am glad we stayed for two.
:: WHERE WE STAYED ::
Our friends had gone to Italy the year before and had recommended the Hotel Athena because of its gorgeous views.
It is located on the outskirt of the center of the city (but Siena is so small that by "outskirt" I mean it was a 5 minute walk if that to Il Campo (center square) and even less of a walk to the Duomo so still in the heart of it all).
The views from the hotel were simply gorgeous. Stunningly beautiful and so quiet and peaceful.
These are the views from their restaurant/bar rooftop area.