I hope you all had a great weekend!  It was an amazing weekend here;  I feel like I packed in the perfect amount of time with friends, time relaxing, working out, and plenty of time outside in the gorgeous weather. I feel like doing everything I had hoped to do absolutely never happens, so it was great.
Friday I went to a Barre class with a girlfriend at Exhale and loved it – it was much harder than Pure Barre and had me sore all weekend. They also have you dangle from this bar before you start class if you want to lengthen your spine (or something?) and it felt so good on my shoulders and back to hang there for a little bit.  Random, but I liked it.
Friday night we went to The One Sushi with friends and had some cocktails on our back porch with the fire going.  We fell asleep to our first viewing of Elf of the Christmas season – I love that movie so much.
Saturday was the Virginia Highland Tour of Homes. I have never been on a Home Tour before and I loved it.  We could walk to the majority of the homes, but the whole route was 4 miles, so they had trolley's to take you to the next house when it had a big gap between the two . Some of the houses were so gorgeous, some were quirky and unique, and all were amazing.  It's so fun to get to see behind closed doors, especially in areas like the Highlands.
It was HOT.  Like, sweating hot.  I wore a thin silk tank and this lightweight cardigan (even though I felt like I could be laying out in a bathing suit!) and it was the perfect outfit for a hot day in December. This cardigan is a great layering piece and really soft – this would be the best cardigan to have for traveling and airplanes when you need light layering pieces.  It comes in 4 colors too!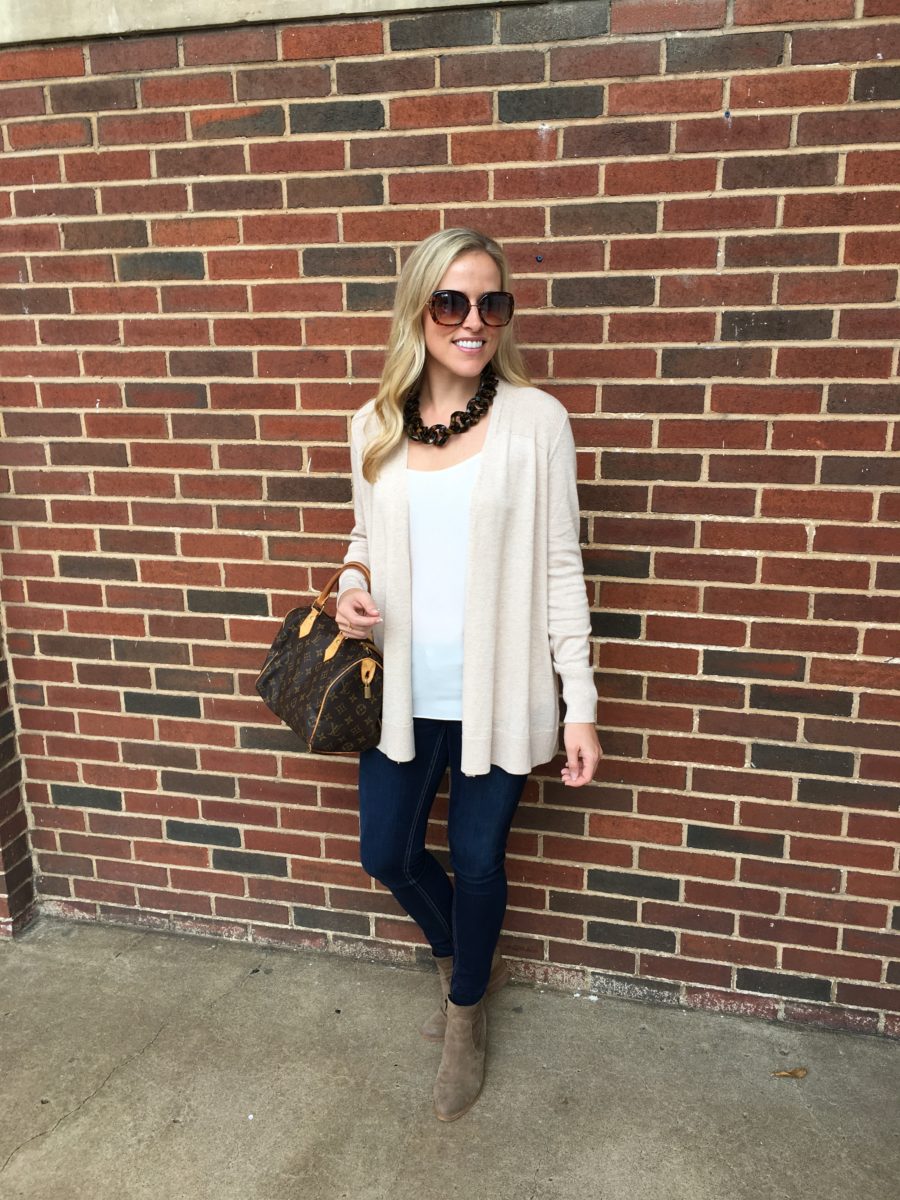 // CARDIGAN runs slightly large, size down, I'm XS // TANK  // JEANS // BOOTIES //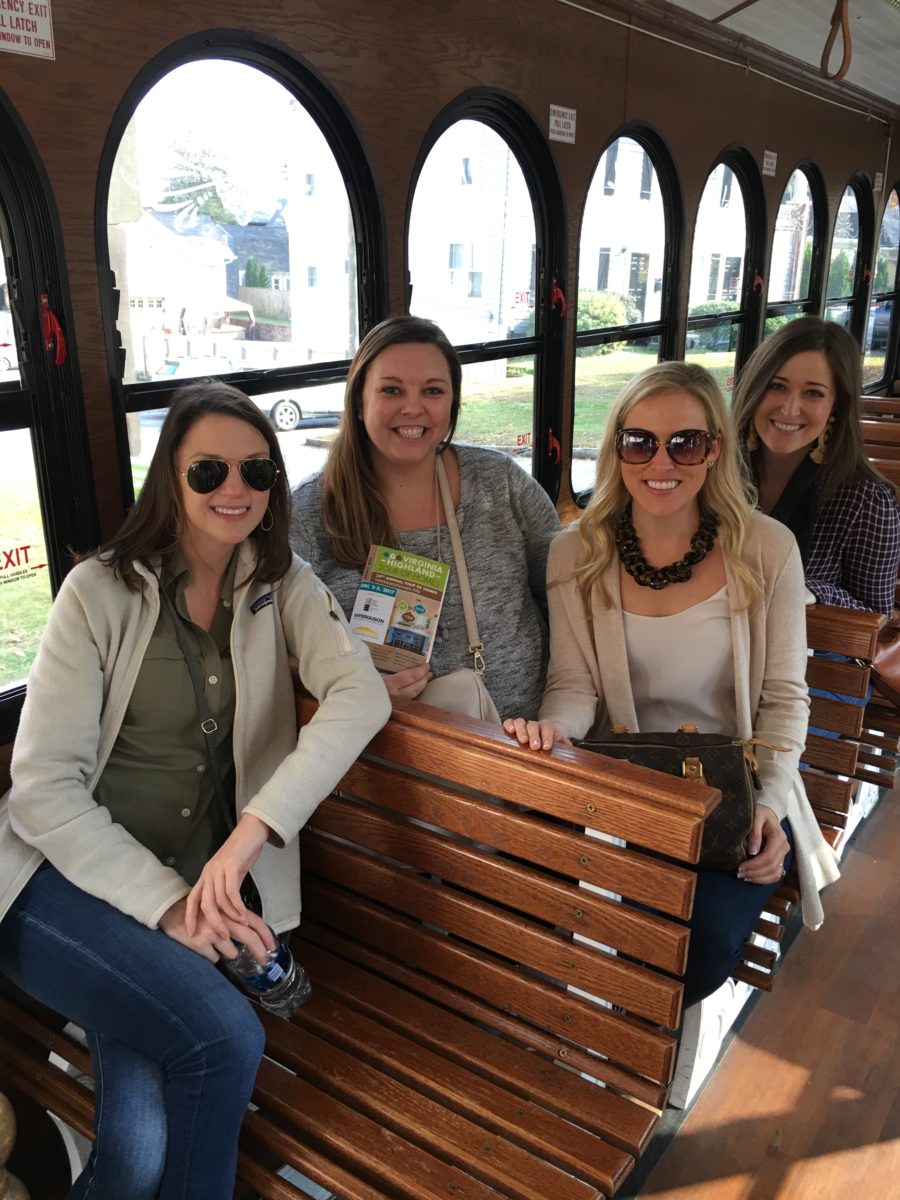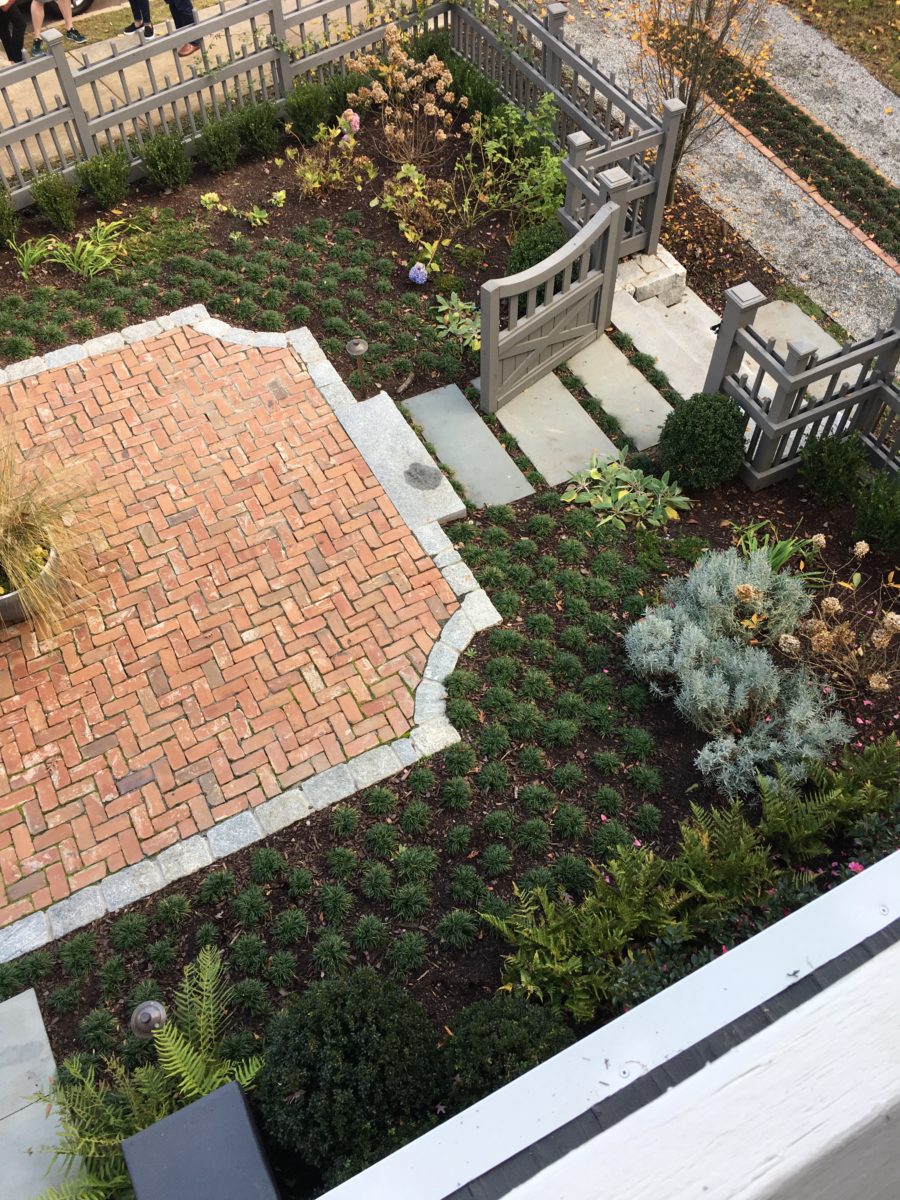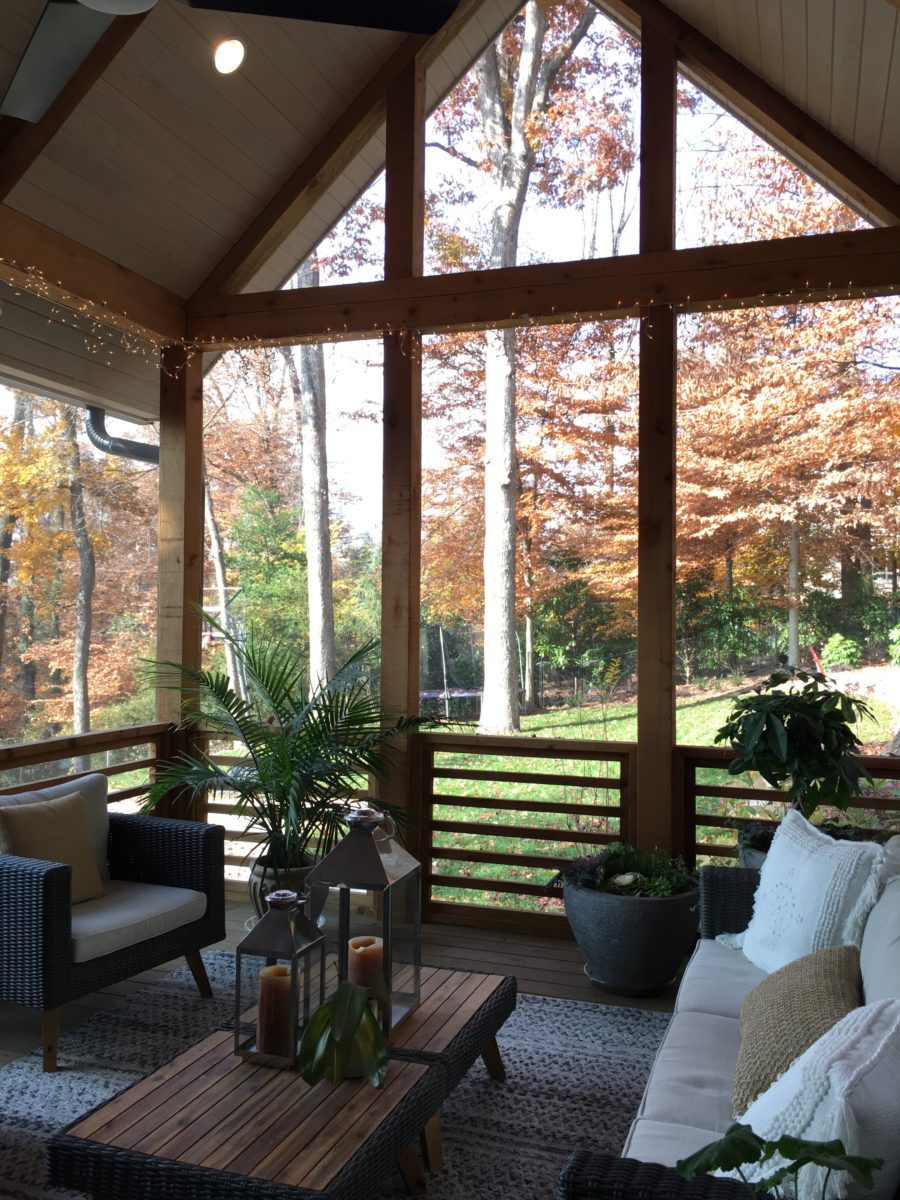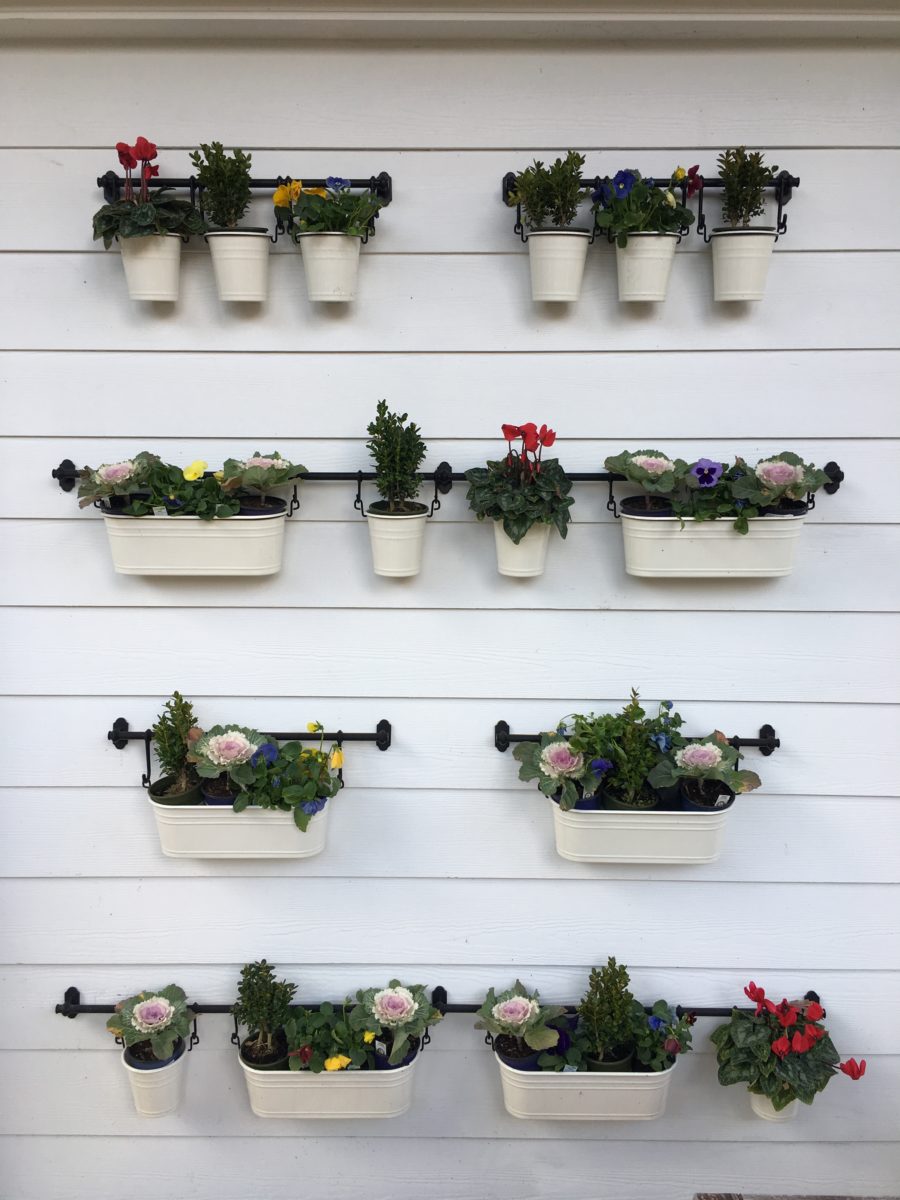 This Brick Co. Building below was A HOUSE!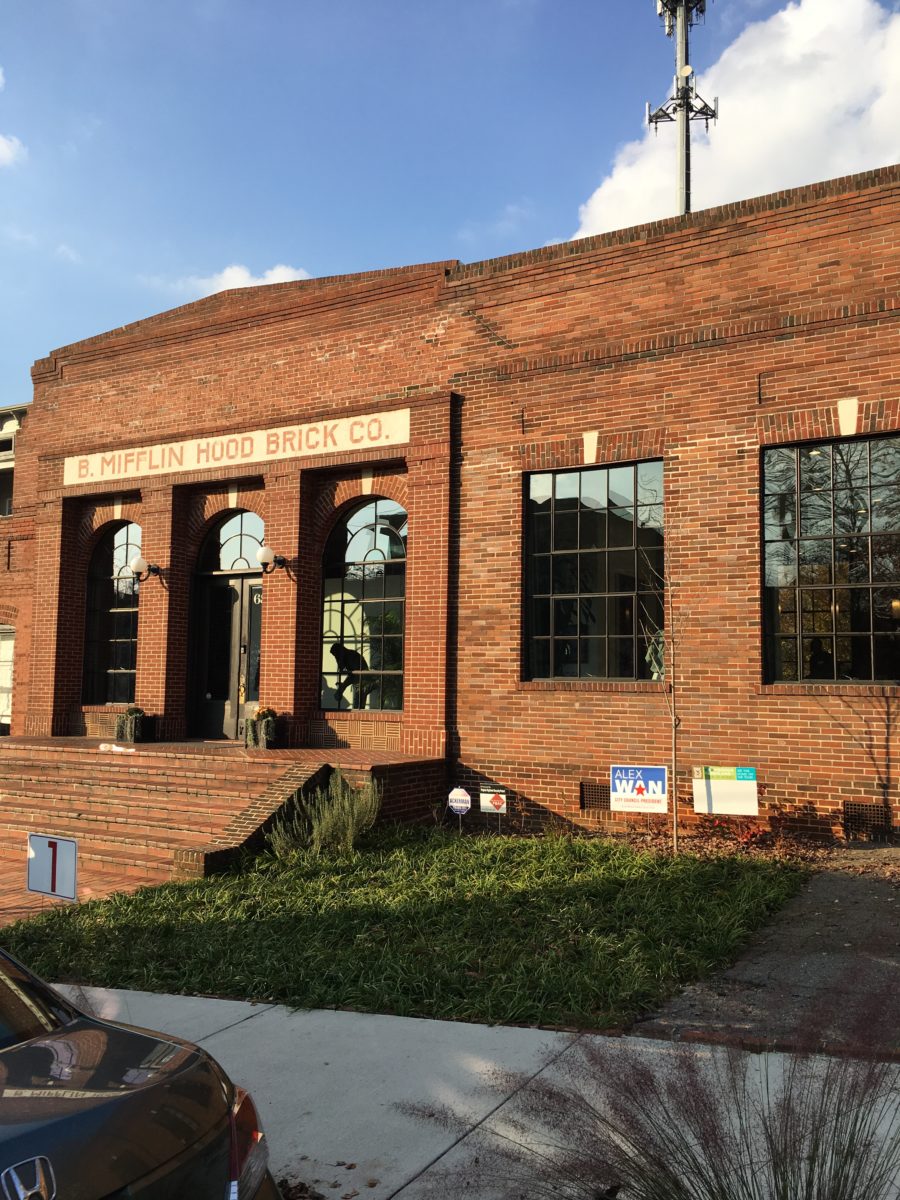 This bathroom was the best bathroom of the whole tour.  It had a shower that opened up to the private back porch – amazing.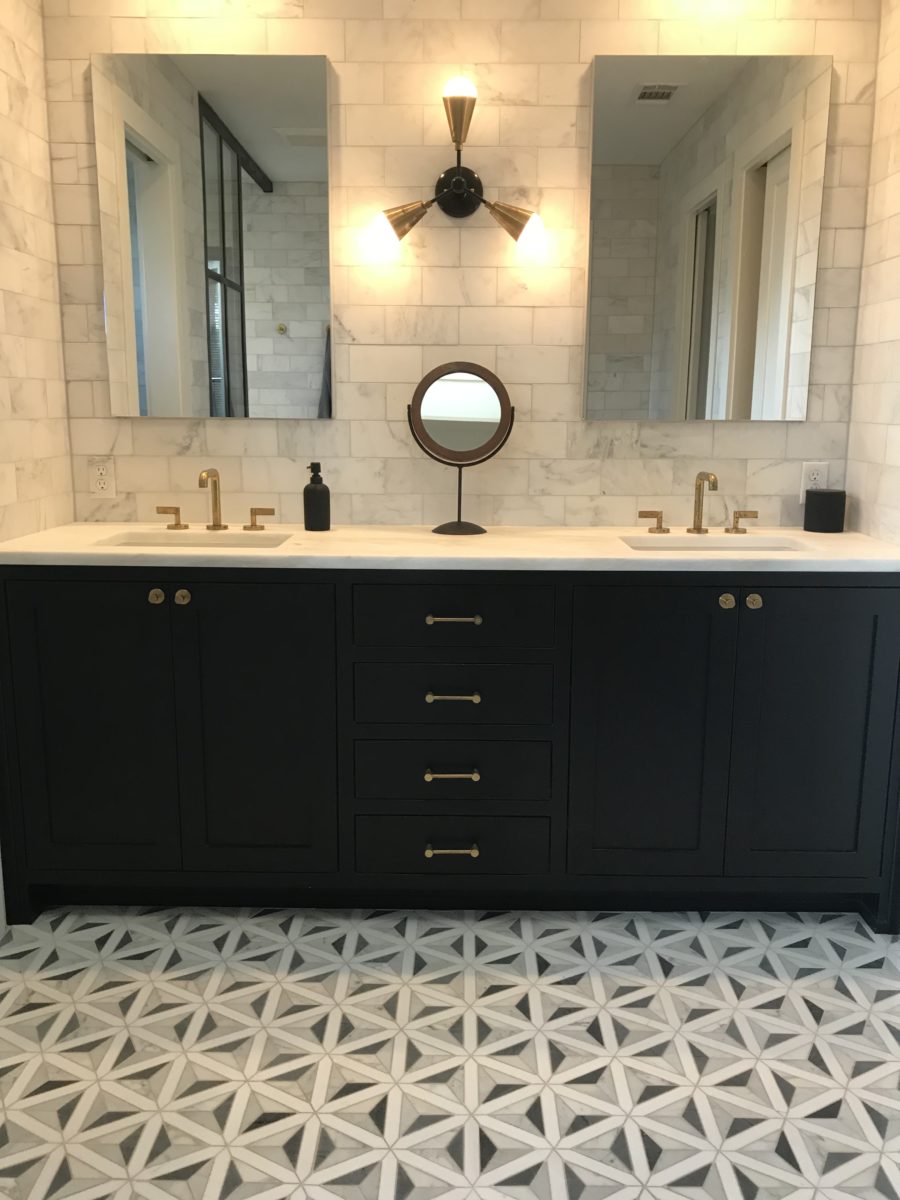 After the tour we grabbed some tacos and drinks and watched the Georgia/Auburn football game.
Sunday we slept in a little bit, and after a batch of protein pancakes we went for a long (5 mile!) walk around Brookhaven.  I love looking at all of the gorgeous old homes around the golf course!
It was a weekend filled with house envy!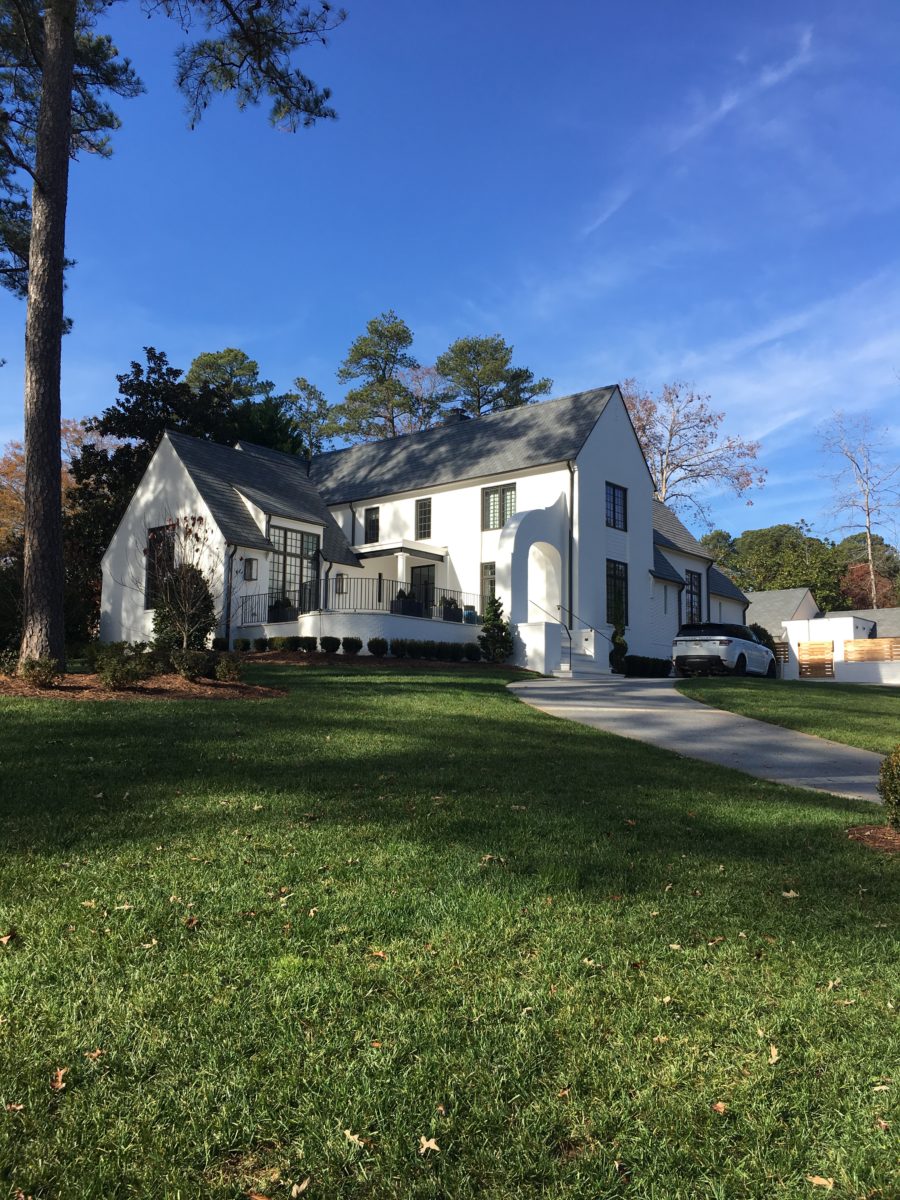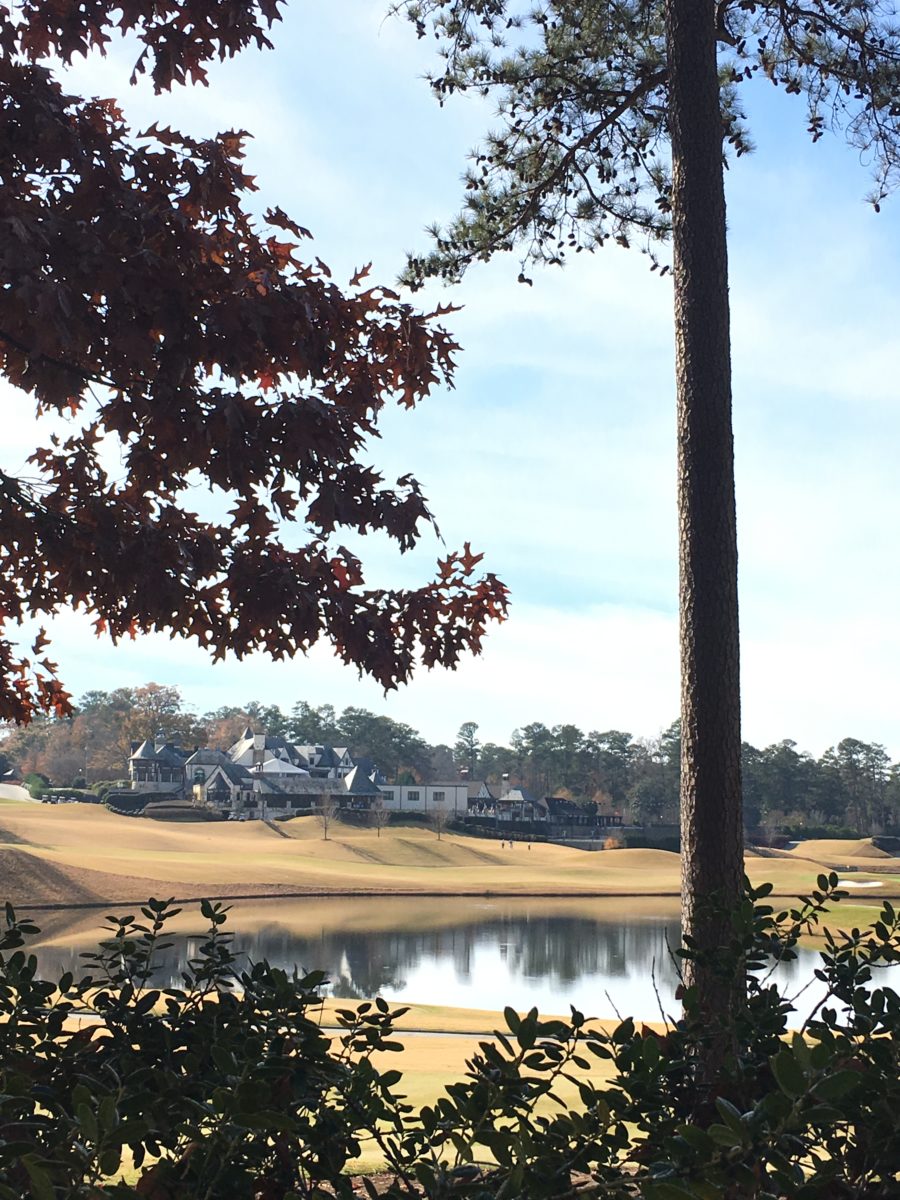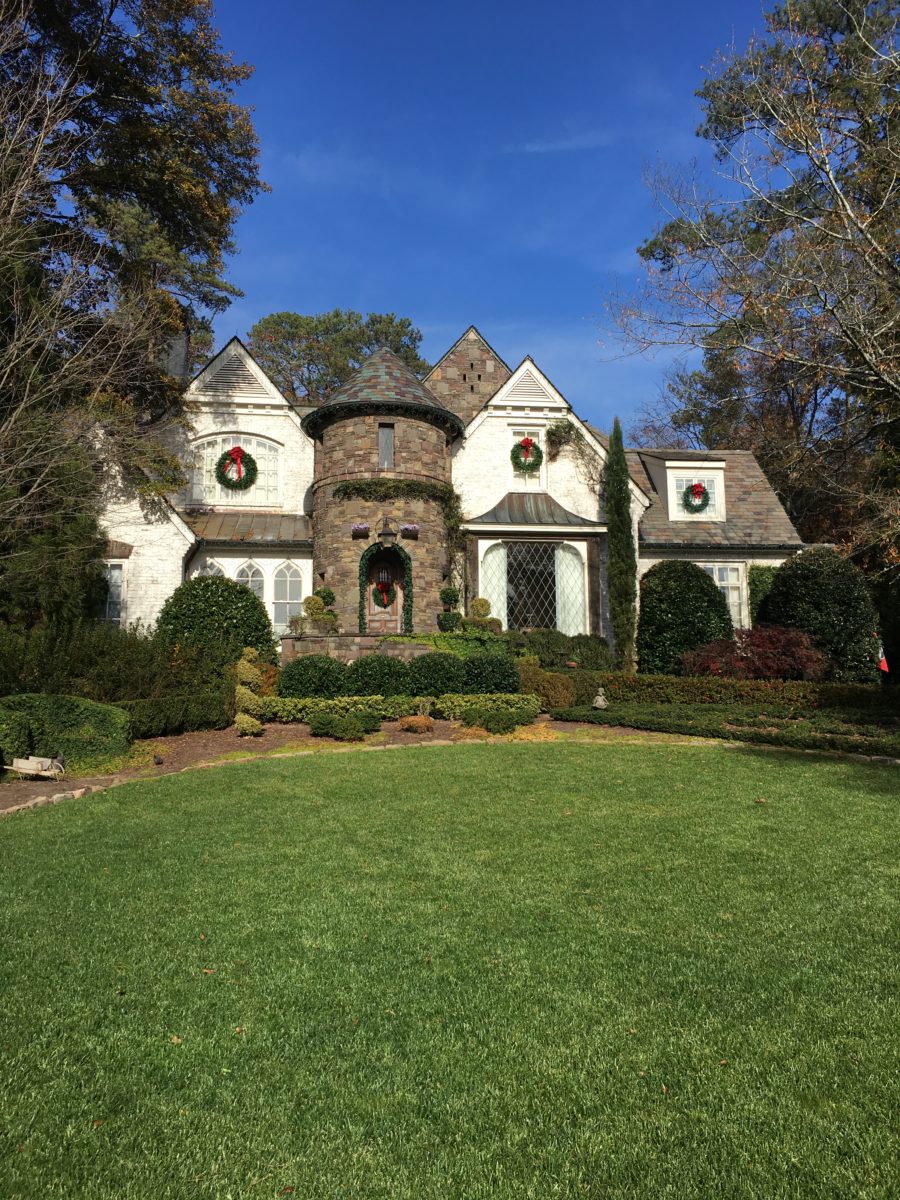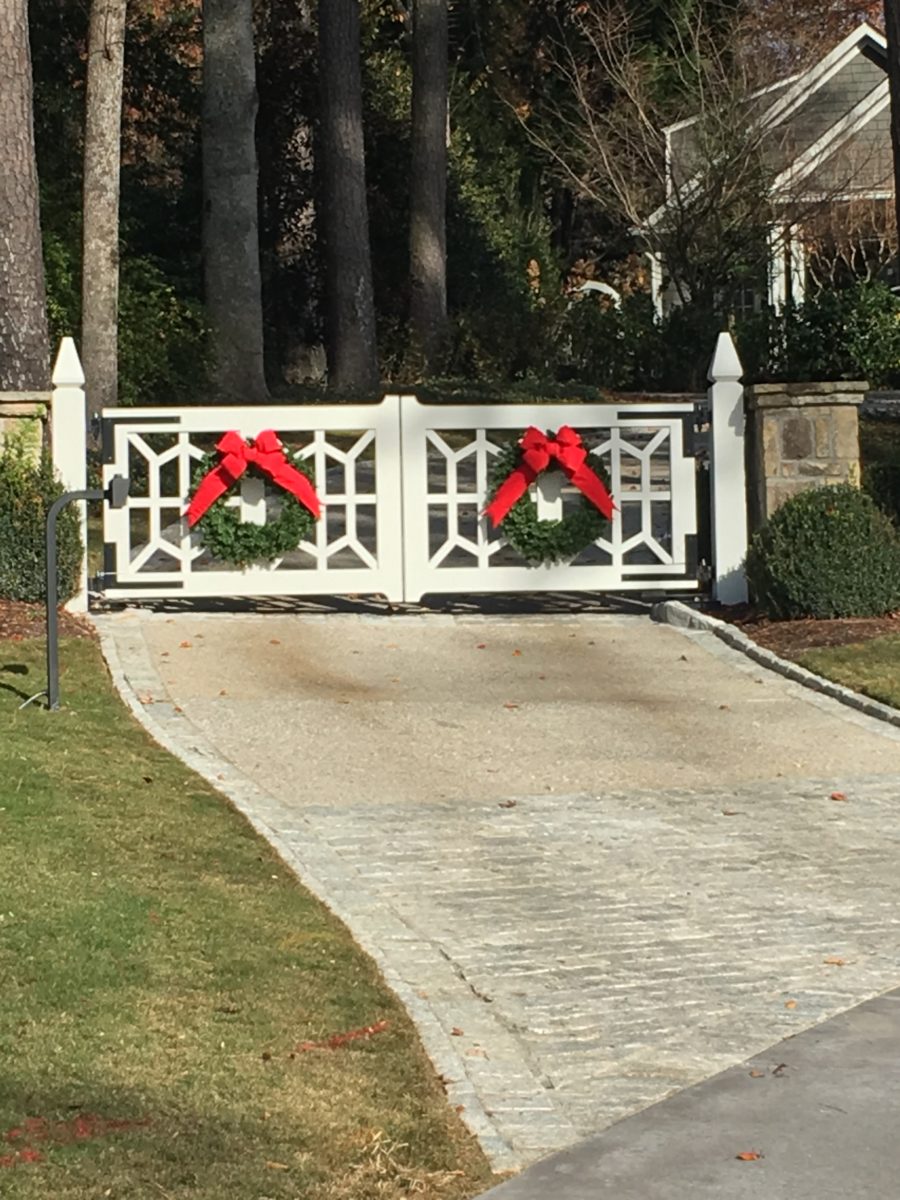 And then we went to my sister's house to celebrate my nephew's 4th birthday!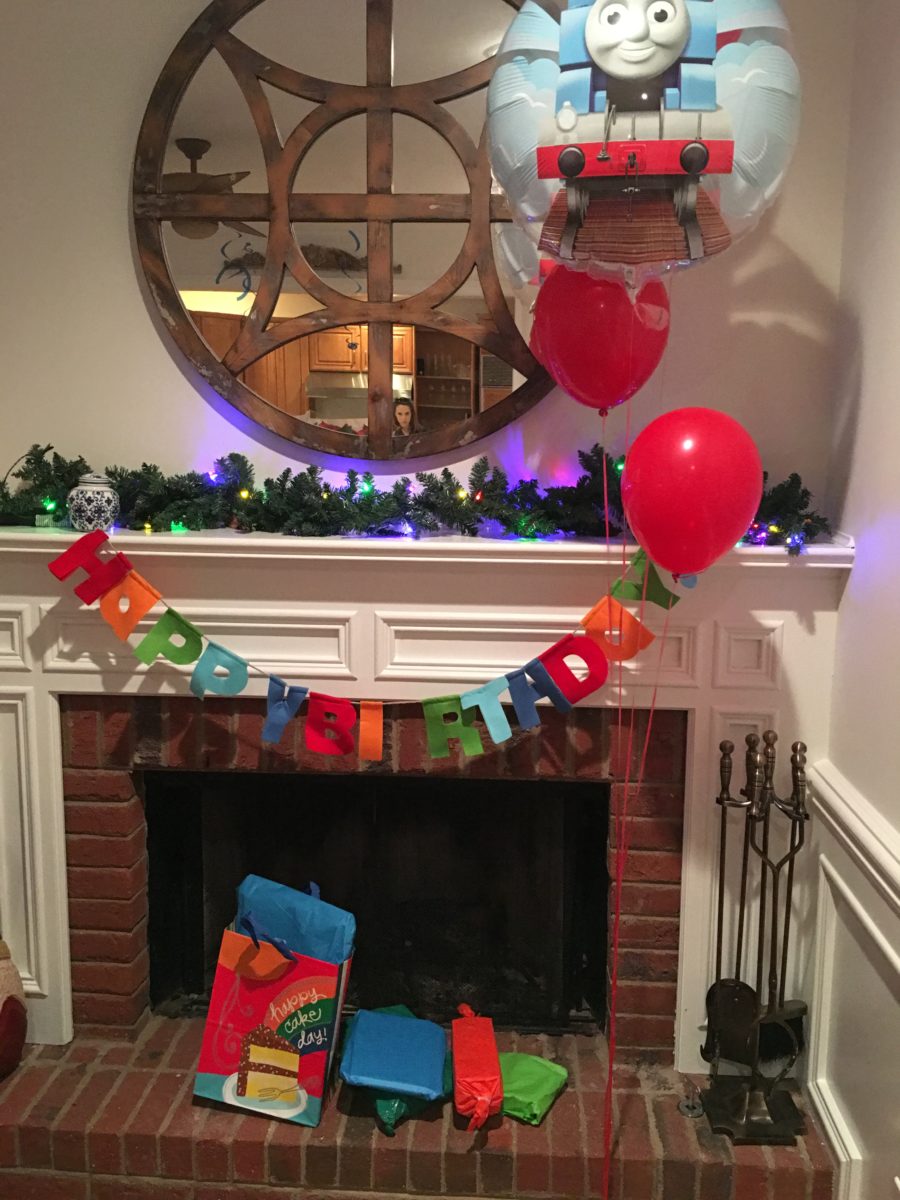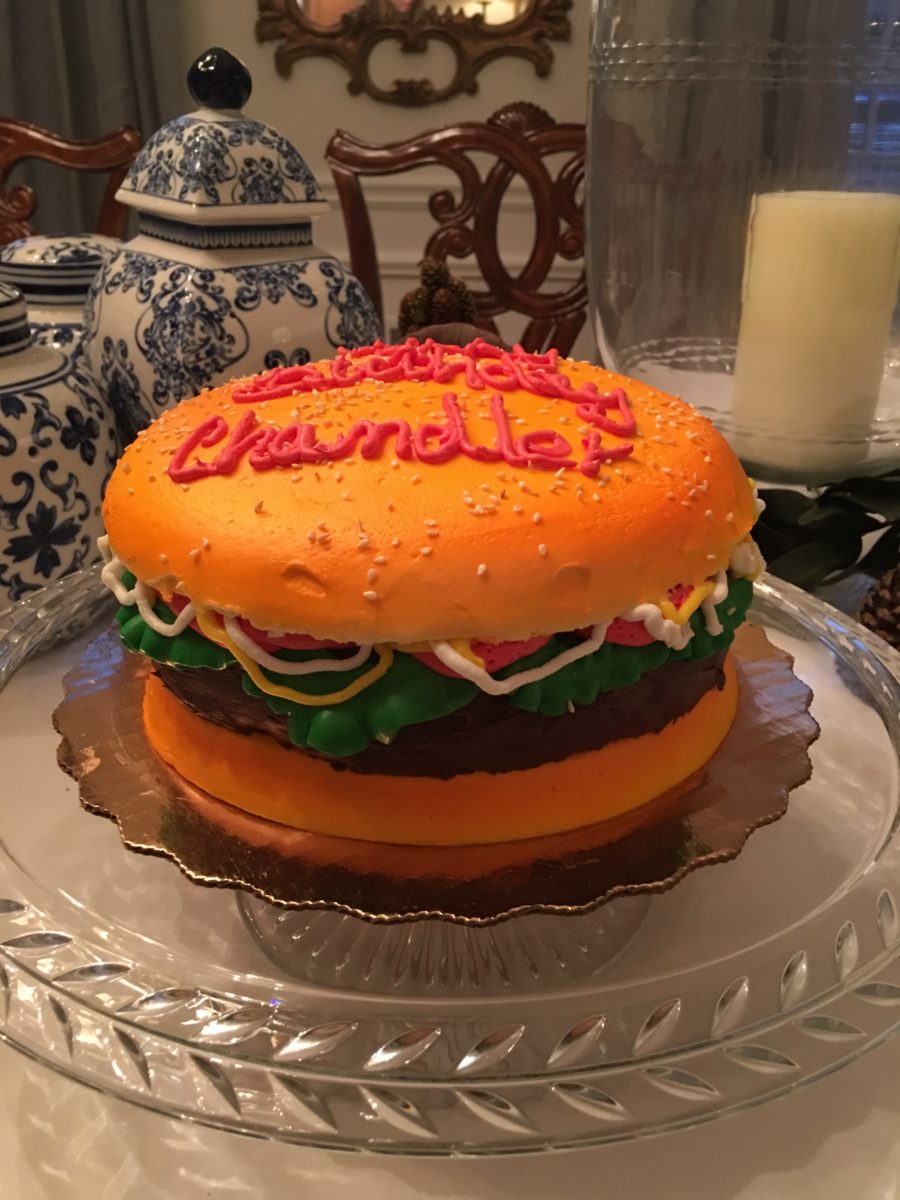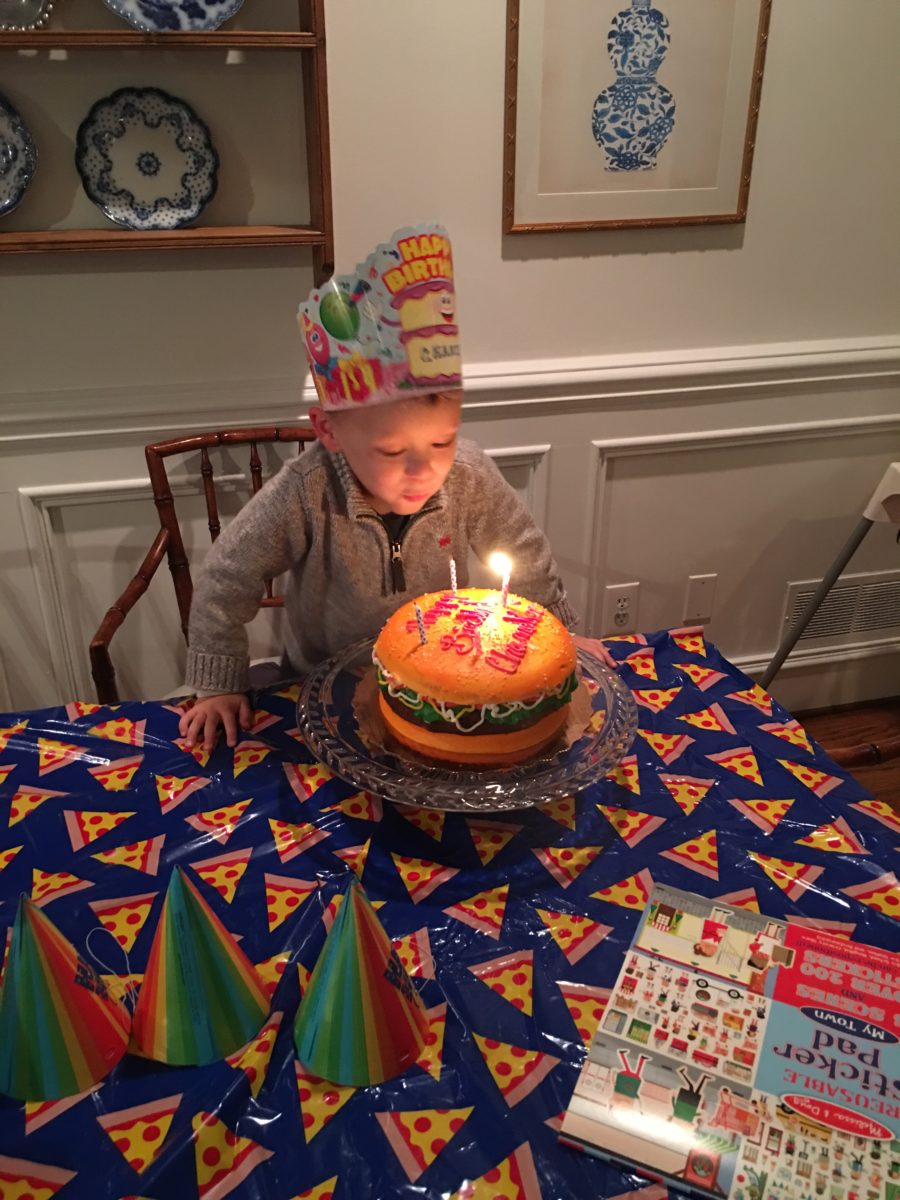 How cute was his cheeseburger cake!?
I'm working to get lots of gift guides out this week, so hoping for more than one post per day this week!
If you have any unusual gift guide requests, send them my way and I'll see what I can do!
Happy Monday!