I wanted to share a look that is perfect for the Holidays!
and it's a total steal!
I was going to wait until Friday to share, but
 it is currently 50% off with free shipping!
I loved this dress the moment I put it on.  The fabric is so yummy (technical term) and cozy.
This dress fits all my criteria : comfortable, flattering, feminine, room to expand with all the food and cocktails.
It does have a great stretch to it though, so it really is perfect if you want all the food and cocktails 🙂
The bell sleeves and jacquard fabric make it a perfect fit for a Holiday party, whether it be a family party, work event, or just out with friends!
The velvet bow clutch is perfect for winter parties,
and I have been able to wear these grey mules for so many occasions for months now!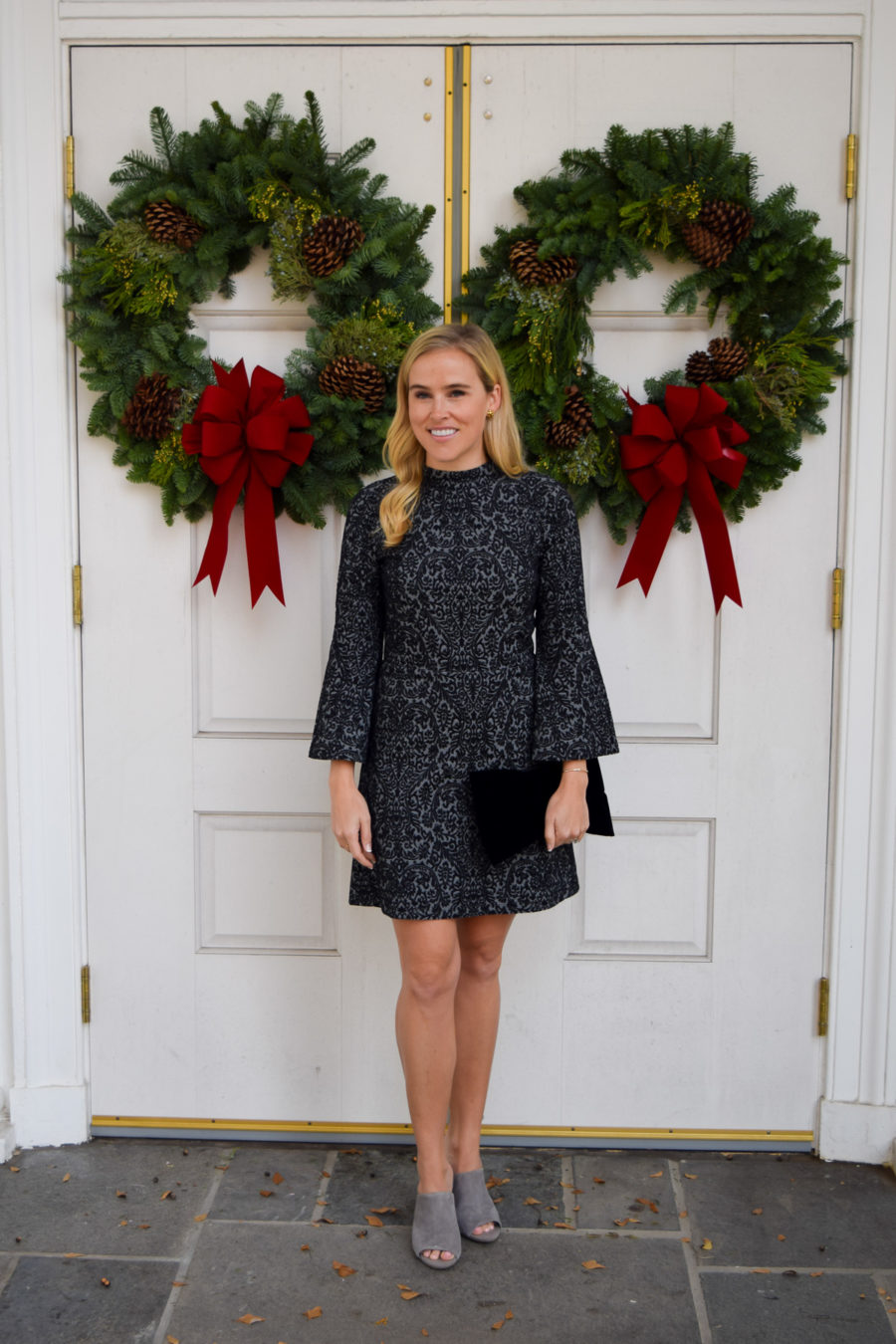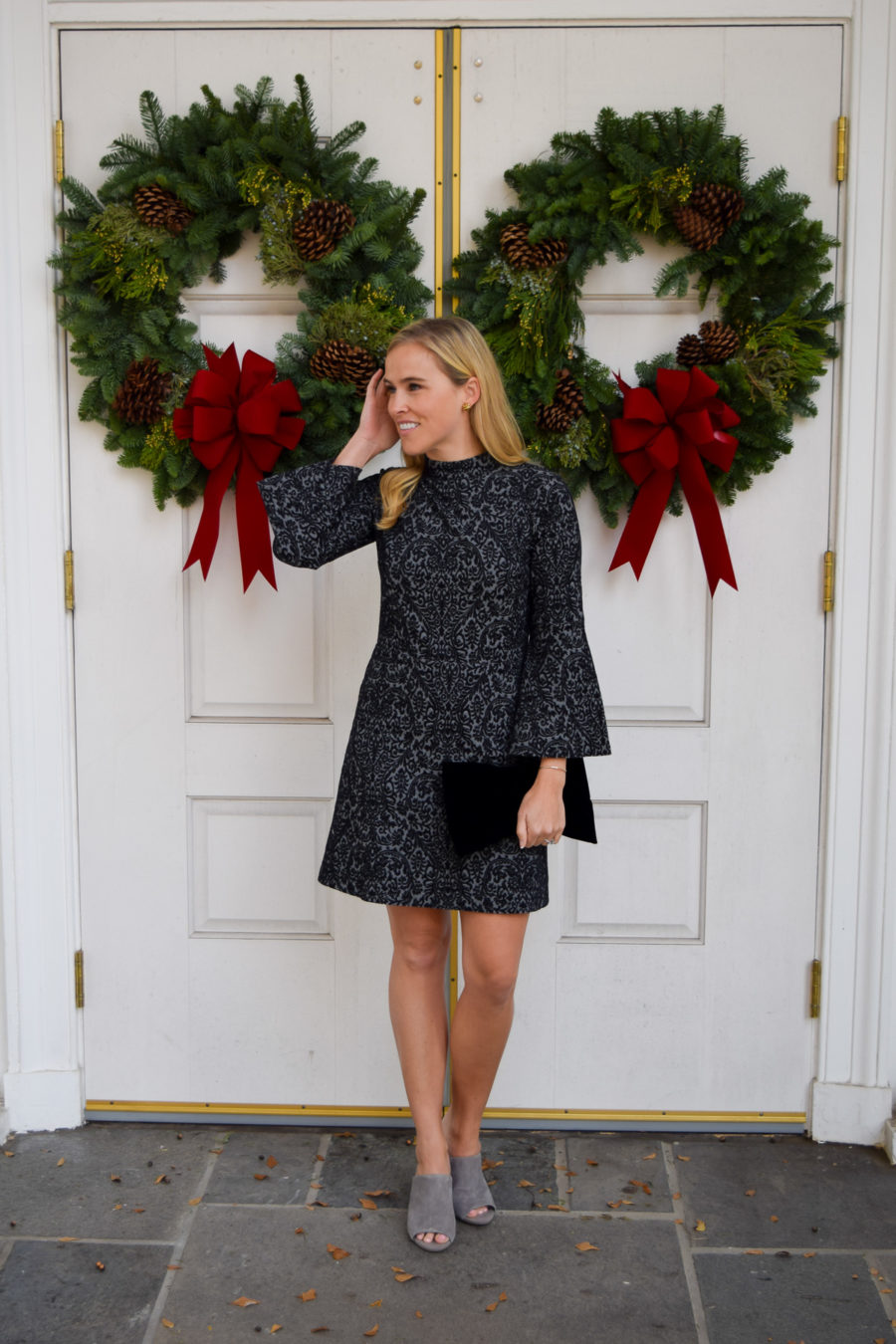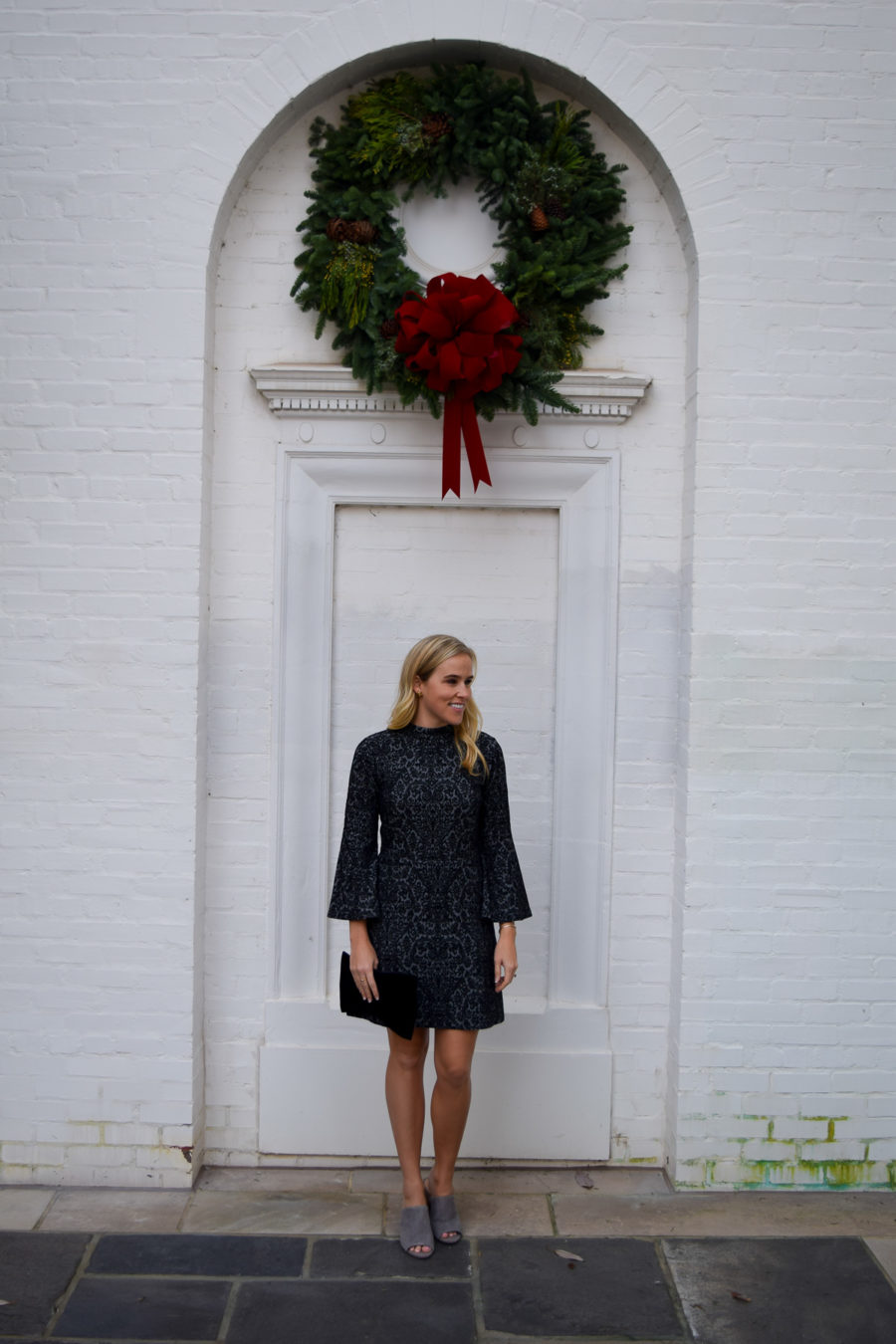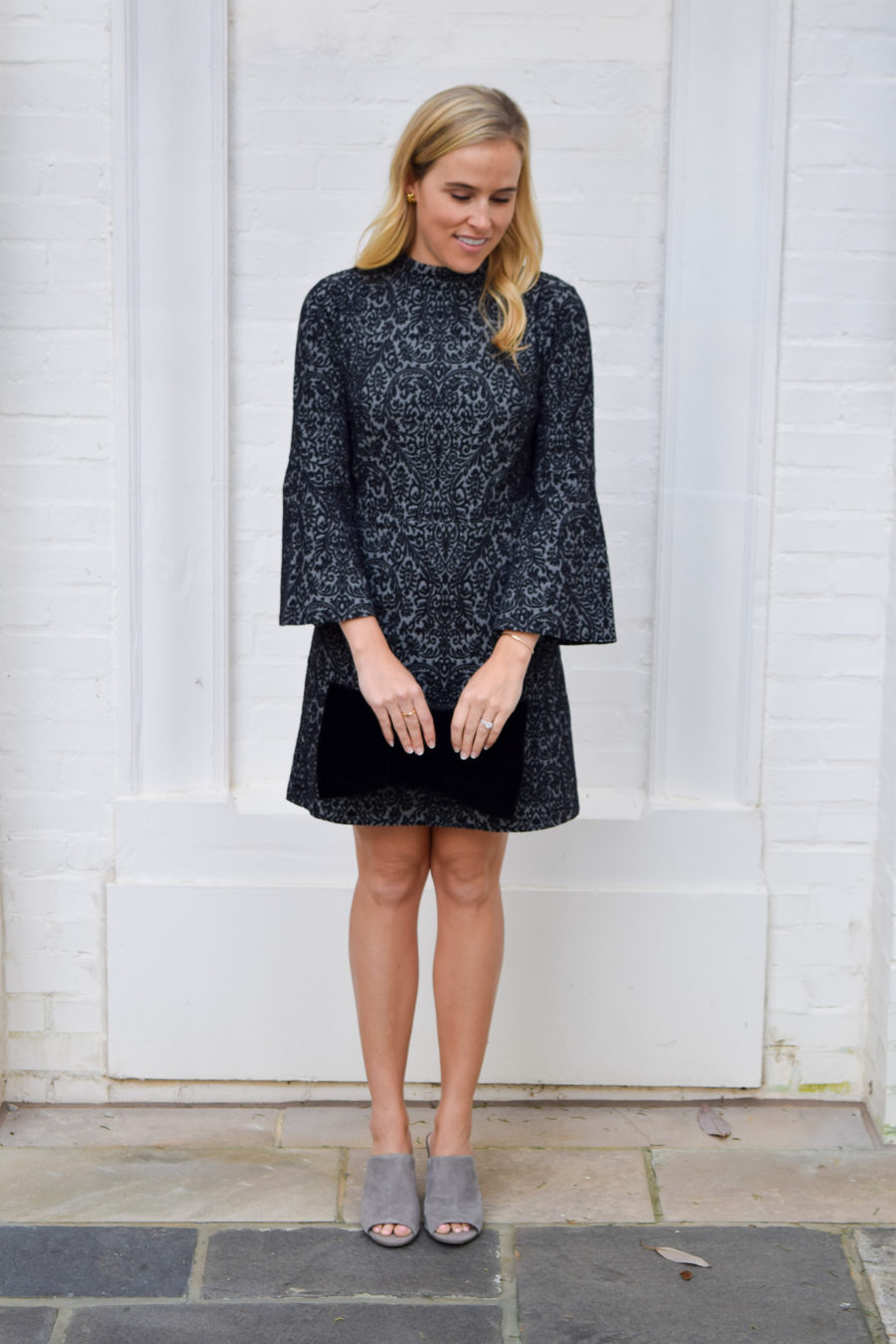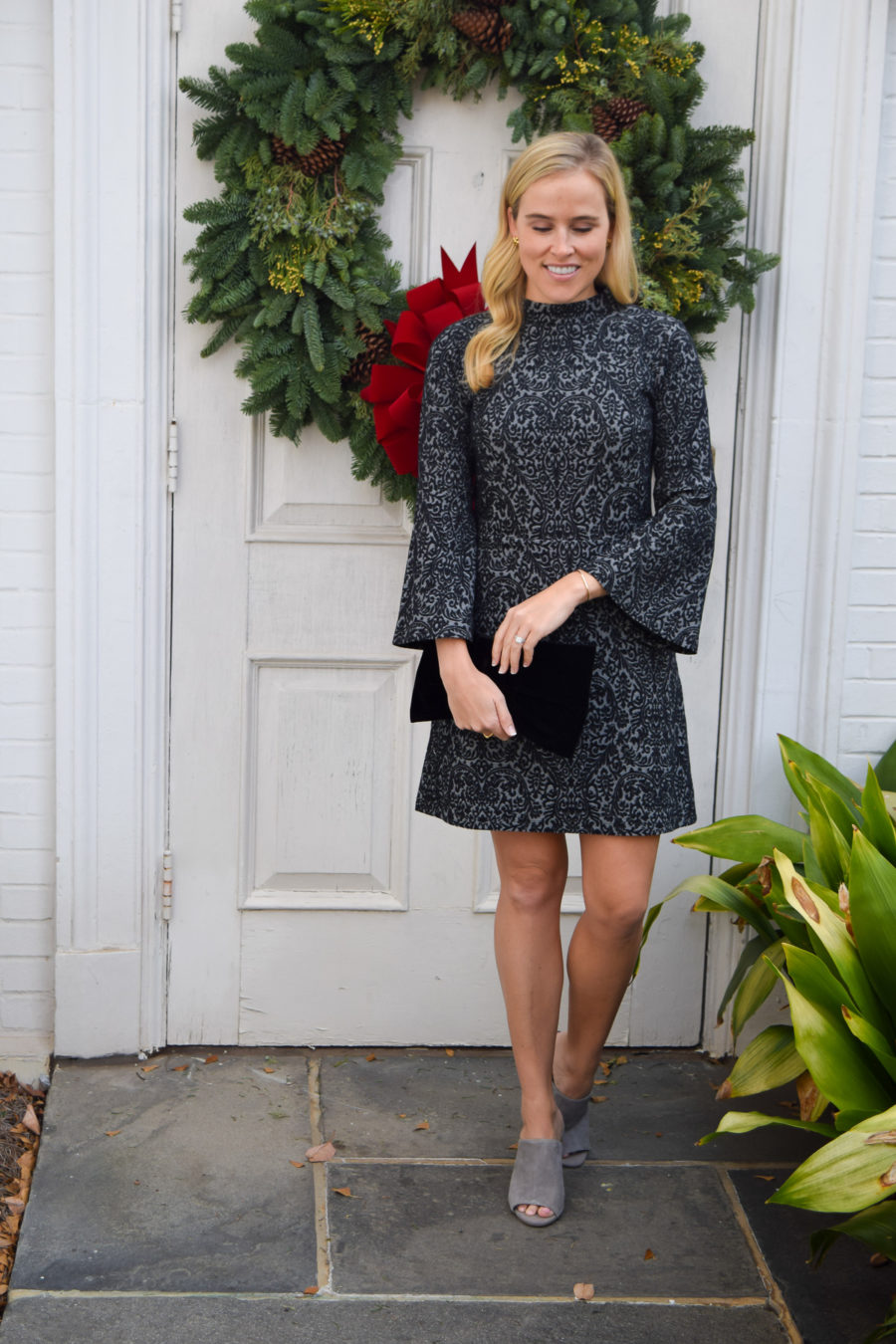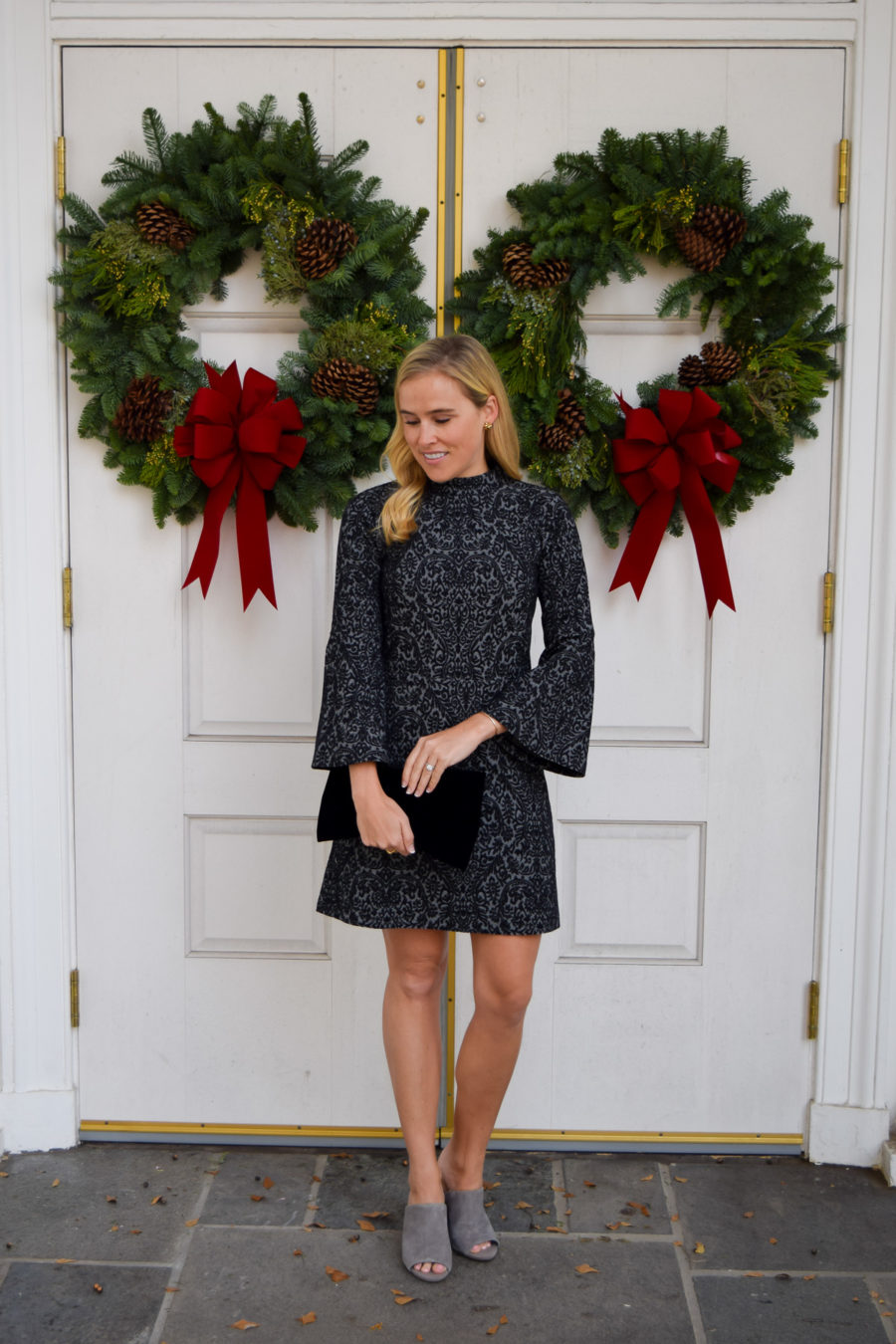 // Jacquard Bell Sleeve Dress //
 50% off and free shipping!
runs slightly large , I sized down and am in size 0
 // Velvet Clutch, also comes in RED! SIMILAR and SIMILAR //
// Grey Suede tacked Mules run TTS // 
and note to self :
APPLY SELF TANNER ASAP.