My love for graphic tees extends past my workout tanks.
I came across this RBF hat at the Nordstrom in California and loved it.  I love the deep red color and the subtlety of the stitching so that you have to actually look to see that it says RBF.  (RBF stands for resting b*tch face… just in case you didn't know)
Perfect look for a Monday, right?
I love the hats I've seen lately with the city abbreviation or airport code on them (ATL, CHI, etc) but this was even more fun.
It's a fun way to add a little personality in a subtle way.
Hat's aren't just for bad hair days anymore;  they are the perfect accessory to elevate jeans and a tee and give it a little bit of a sporty look.  There are so many cute styles for fall with velvet, suede, leather and even corduroy fabrics.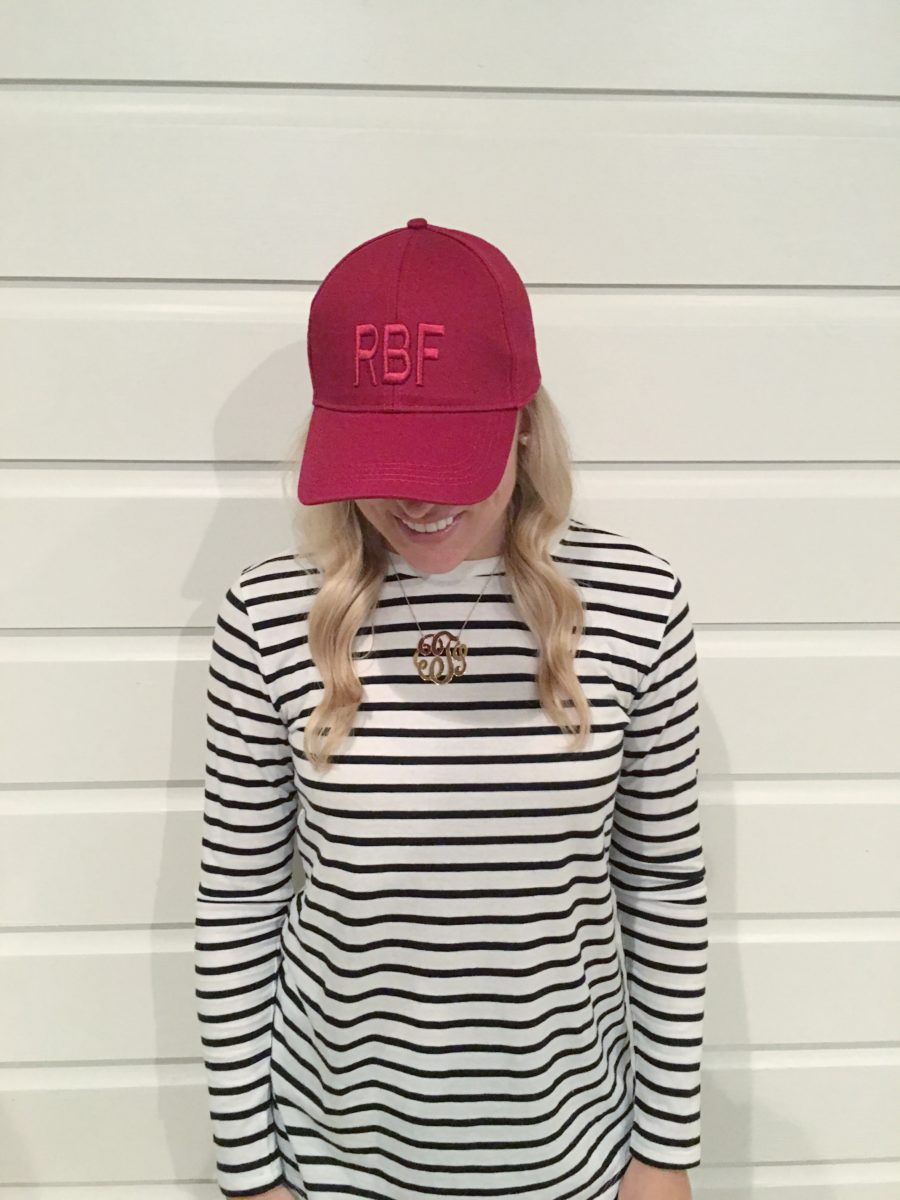 :: RBF HAT :: 
Here are a bunch more favorites, and I especially love this suede hat and this initial hat.