We had an incredible weekend in Chicago for our friends wedding!
I wanted to share the details for my dress and earrings that I wore.
This dress is so comfortable since it has the illusion of strapless without having to pull it up or tug on it.  It also met one of my favorite criteria – you can go braless – so even more comfortable.
It also has POCKETS! I have the gigantic iPhone + and I could keep it in my pocket without it showing which was great when we were taking lots of pictures out by the river during cocktail hour.  And the length is so fun – I wanted longer since it was black tie optional, but with the illusion mesh panels it still shows plenty of skin in an elegant way.
Another great thing about this dress – I will be able to wear it again and again.  It's a classic black dress and I can change up my accessories, and it will work for summer or winter events equally well.
I found the earrings the day before when walking the Southport Corridor (and stalking our old condo and old apartment) and they were absolute perfect! And although they are large they don't have a heavy weight, which is especially important when dancing is involved! And they are under $60 so they won't break the bank.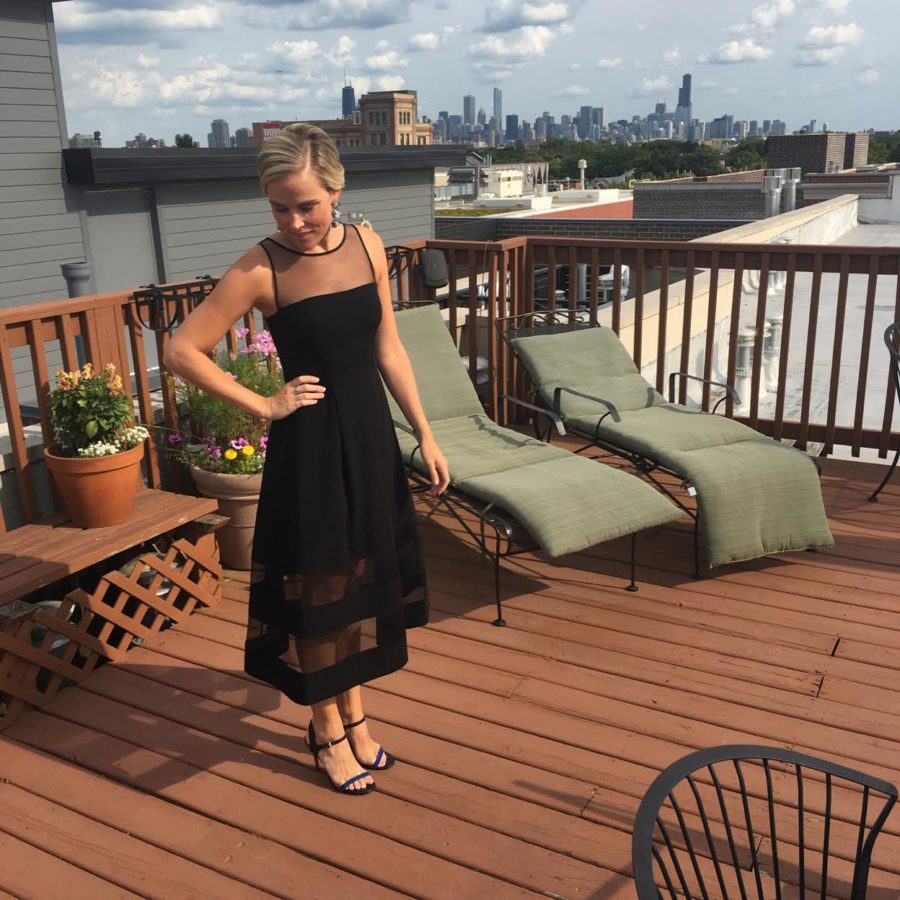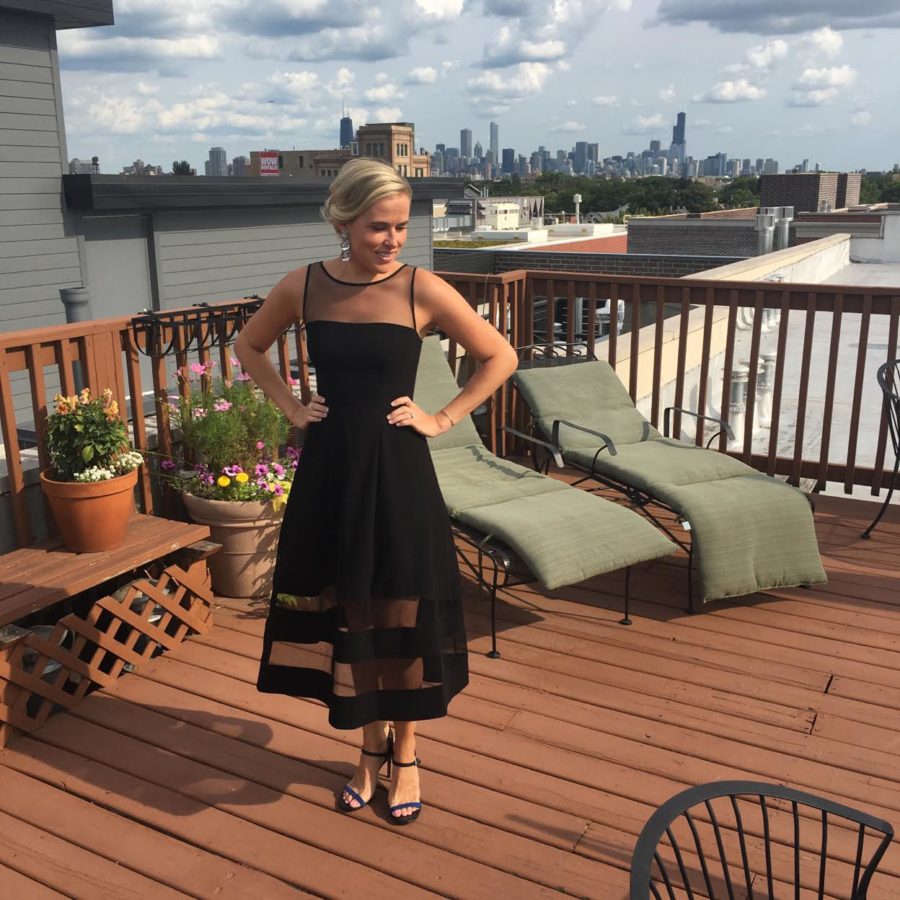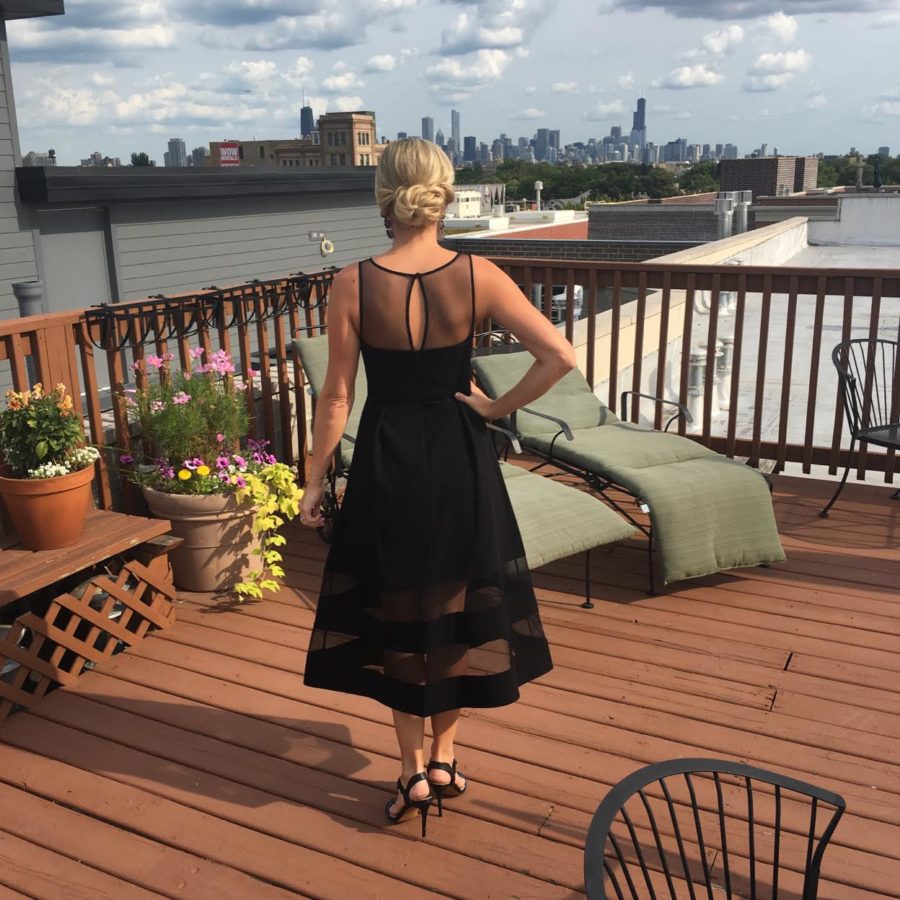 // SILVER DROP EARRINGS // BLACK MIDI DRESS  //
dress runs True to Size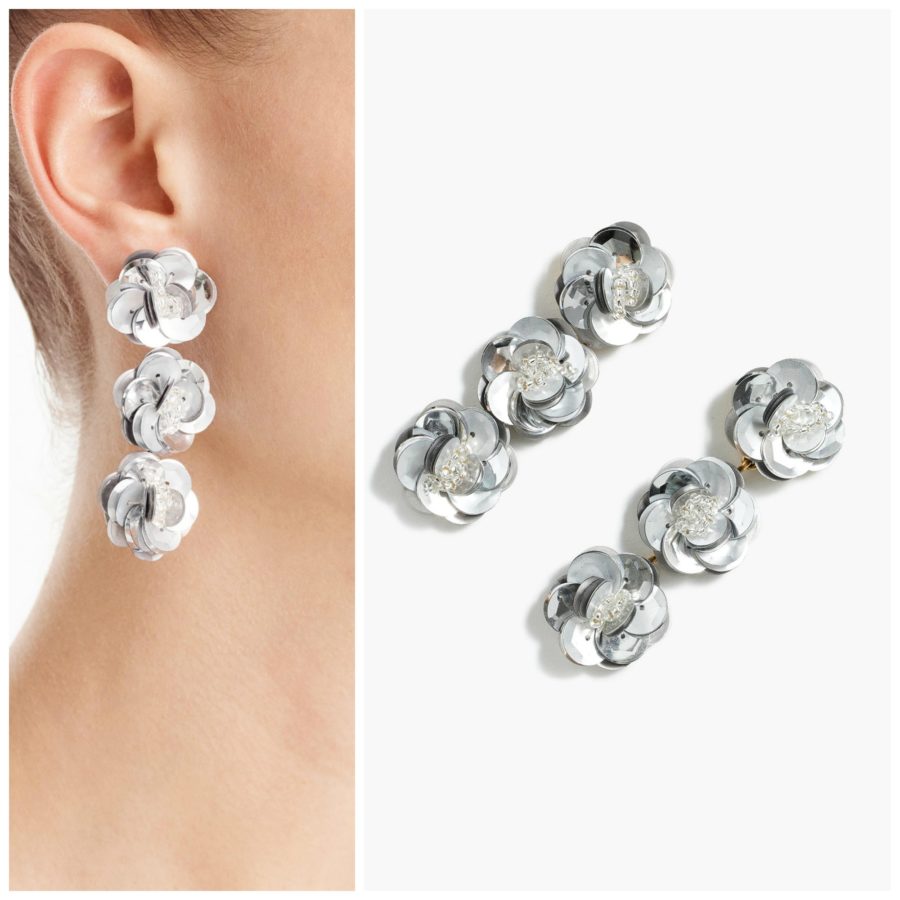 I also wore one of my favorite rings of my moms that I break out for any dressier nights out.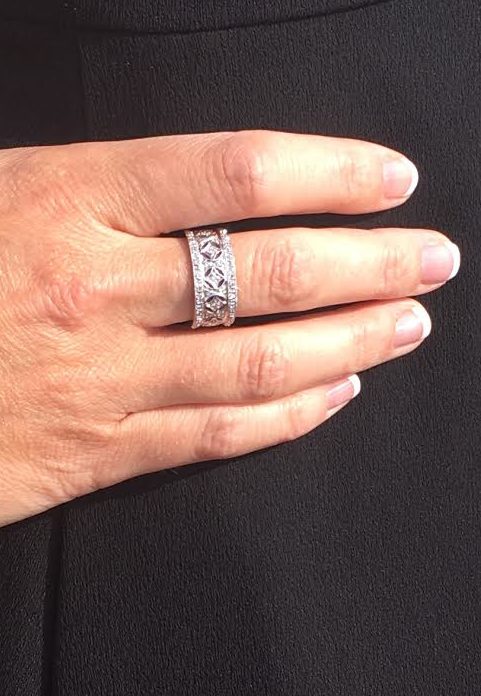 despite this photo…. I actually have quite tiny hands that do not look like wrinkled 90 year old hands.
but damn….  I understand the purpose of Hand Models now…. 
and a few more photos from the wedding….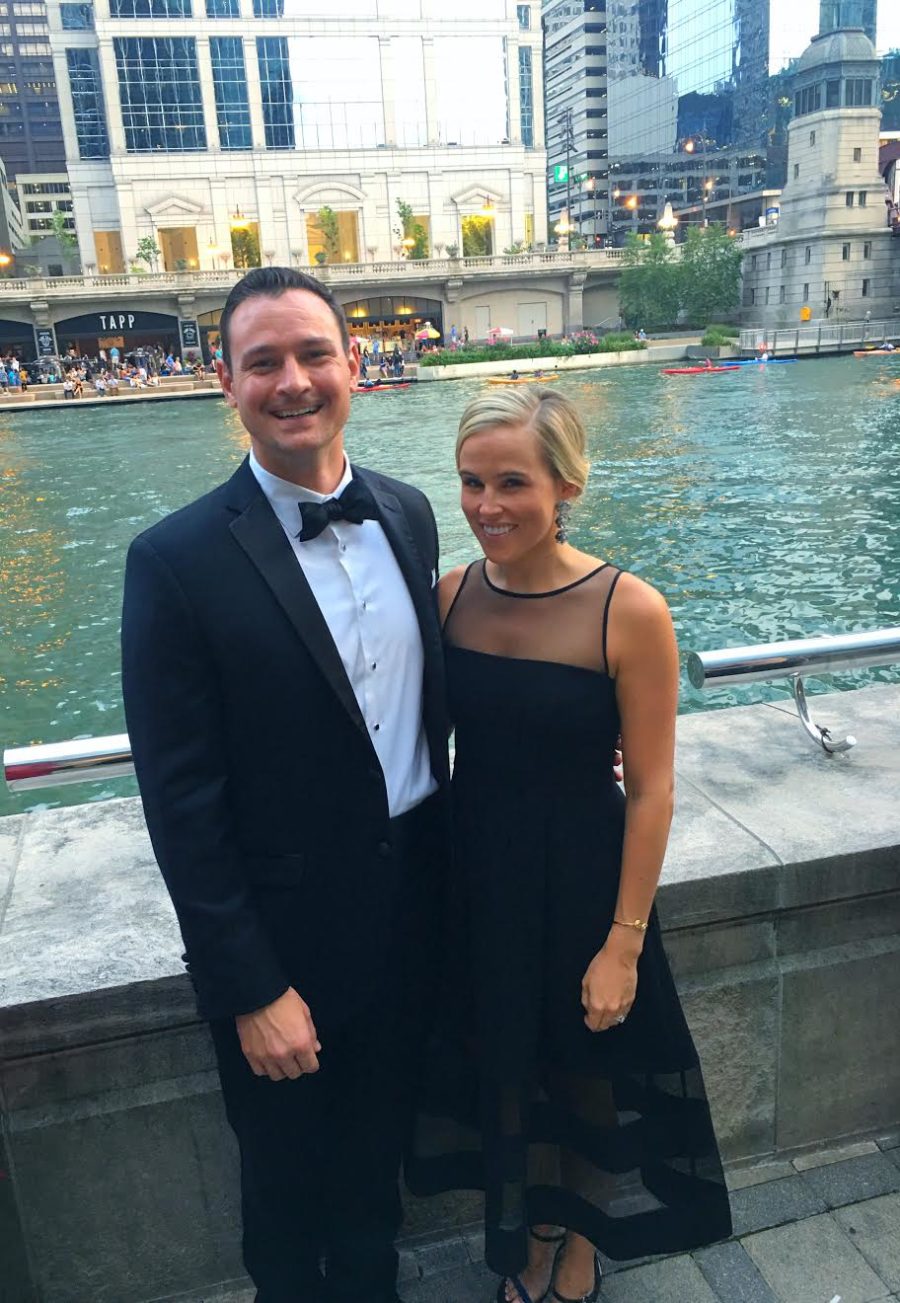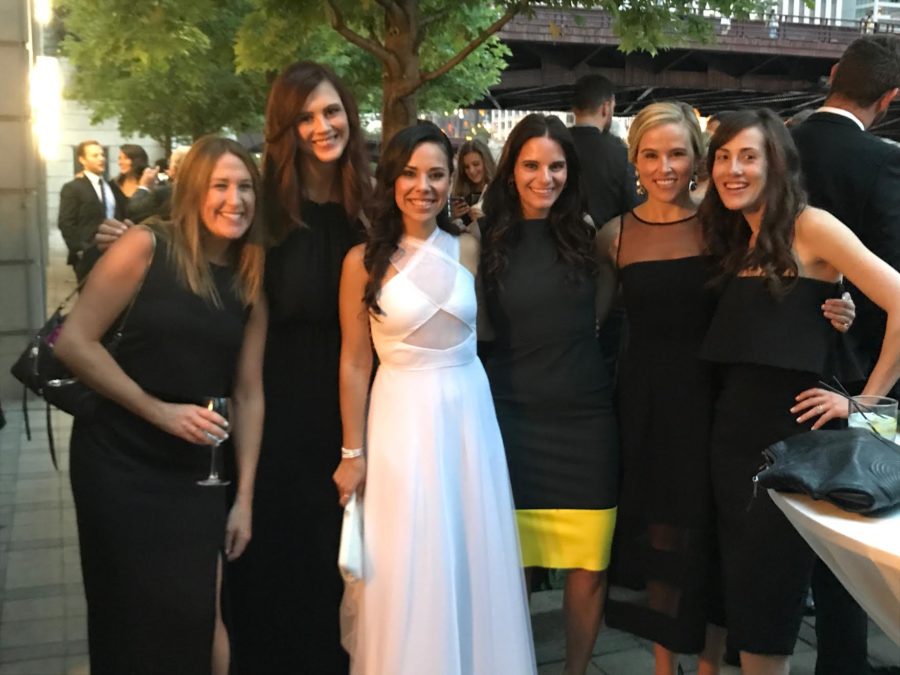 // MONOGRAMMED PINK LEATHER CLUTCH //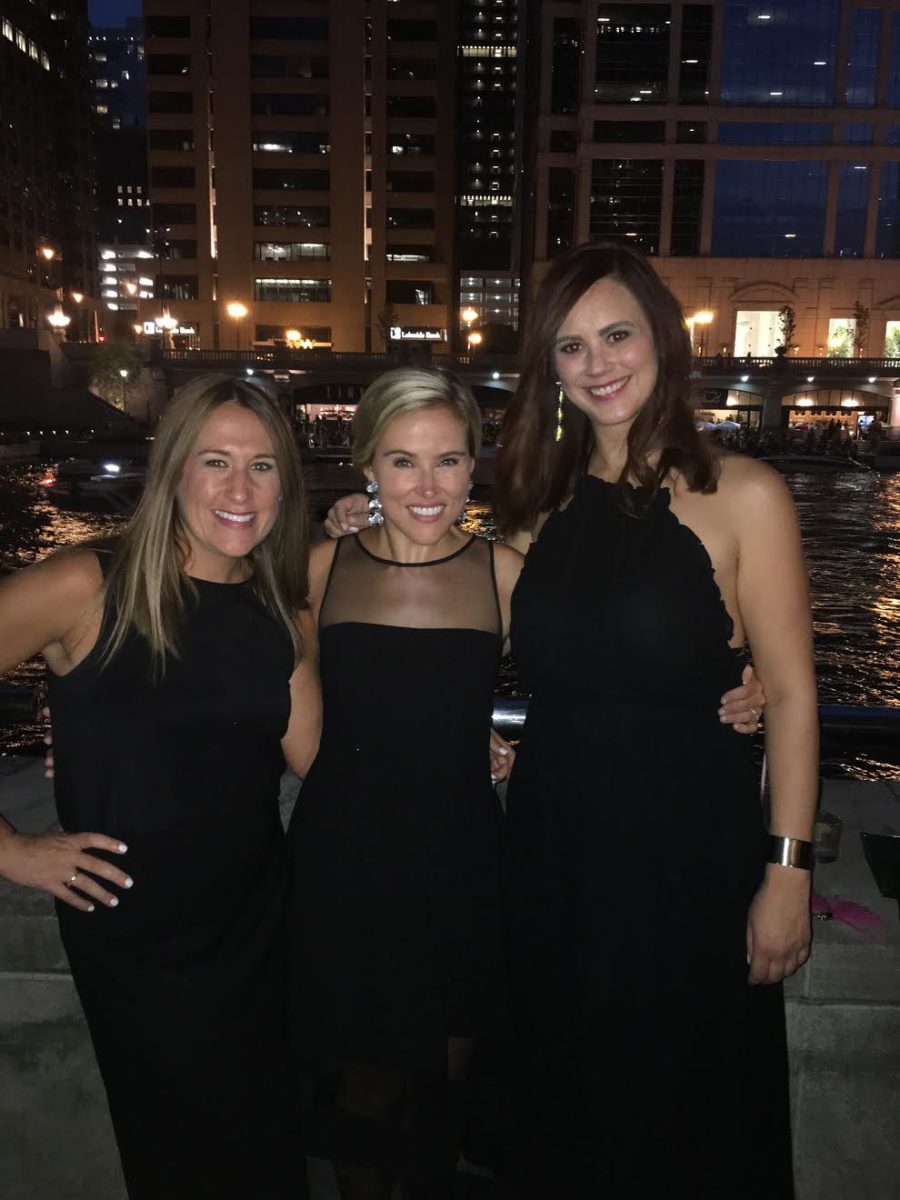 PS. Chicago brides – Portillo's Chocolate Cakes is the best idea EVER!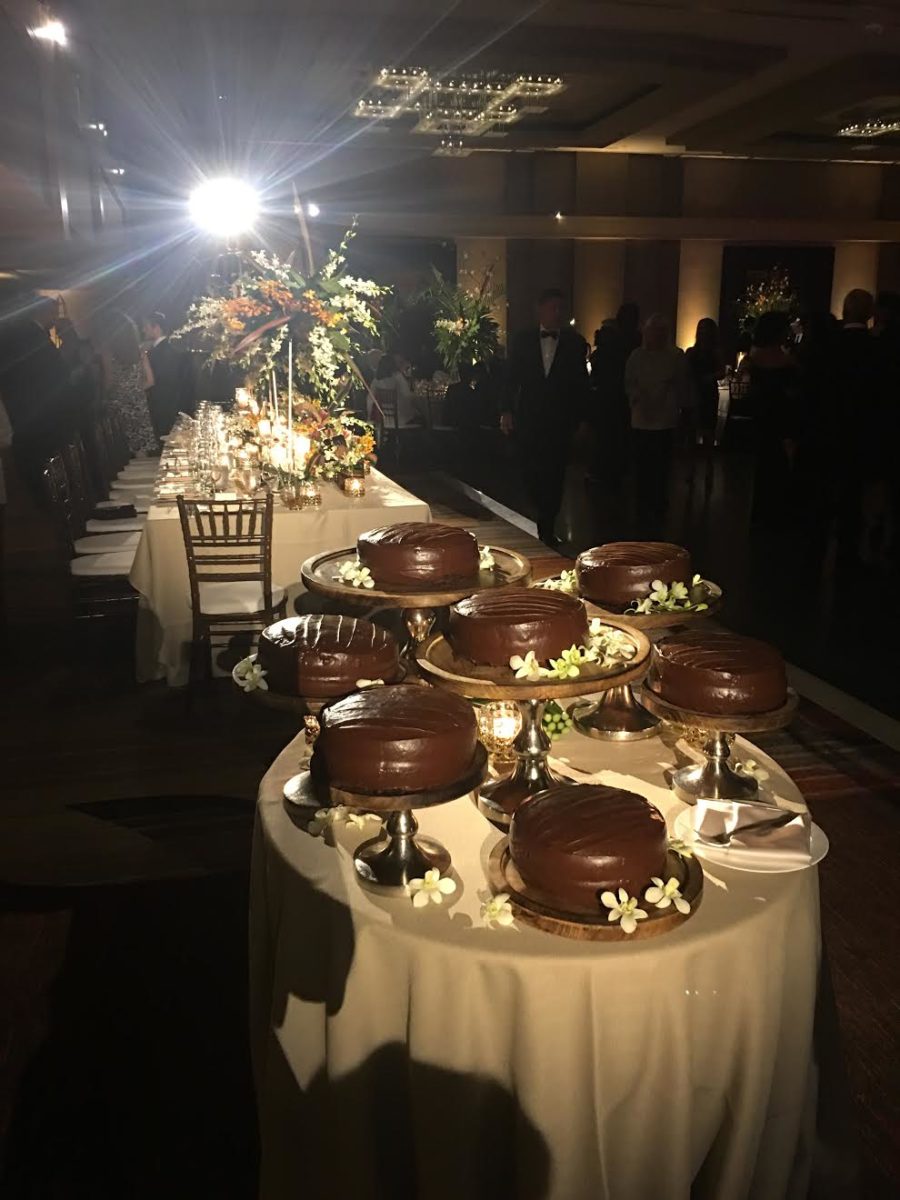 Hope you all have a great start to the week!