I haven't seen an ounce of television in 13 days (who's counting?)
so my apologies for no Coffee Talk again this week!
Instead, I wanted to share two of my favorite products beauty with today!
ya know….since I am such a beauty product connoisseur.
and the last time I washed my bronzer brush I bought 2 years ago at CVS was…. ohhhhh….. never. 
I have only had one facial in my life.  I wish I could say that it was before my wedding or something of that sort, but it was when Kip and I were moving from Chicago and I had an unused gift certificate to a salon across from our apartment to use. Instead of a massage I opted for a facial and loved it! My favorite part of the entire experience was when she removed my blackheads. I had naively been thinking I had fairly "good" skin and didn't realize that was something I desperately needed!
Also, if any of you have a facialist or a place you recommend in the Atlanta area please let me know! 
I don't know about you, but in high school we always used those Biore Blackhead strips that went across your nose (or chin or forehead) and when you ripped them off (sometimes quite literally, and it would take a layer of skin with it) you would see all the little black dots that satisfyingly came with it!
Within the last few months, since I was desperate for a facial but didn't know who to go see, I had been buying several things at the drugstore, including the Biore brand.  Nothing worked.  The strips didn't remove a thing (for myself or for my husband.  And skin things are one of the few things he will be a guinea pig with – he actually is better with washing his face than I am!)
I had posted on the blog about not finding anything to get rid of my blackheads, and a sweet reader named Nancy e-mailed to say she would send me a sample of a mask to try.  A few weeks after trying other products with no success, I figured what the heck, and she kindly sent me a sample of a dream potion. The mask is BeautyCounter's Charcoal Mask #3.  I loved it so much after one use that I went online and bought the full size bottle immediately.  Seriously.
And don't worry – I paid for this mask full price with my own cash! I love my R+F, which I also pay for every 60 days, but I have used several masks and never found anything that works except this!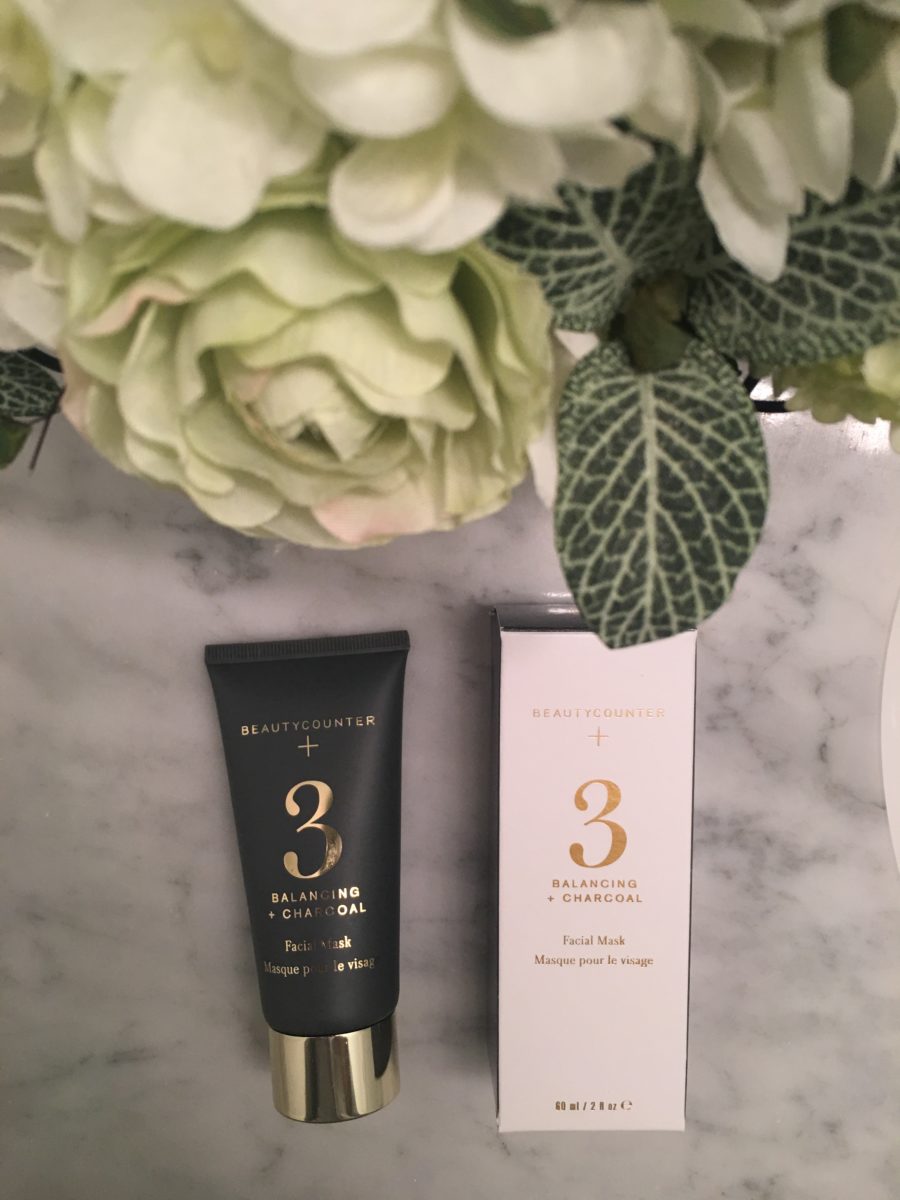 AND the bottle is absolutely gorgeous. Which is just an added bonus.
I had heard about charcoal being great for your skin and all sorts of charcoal beauty products, but it was crazy putting this on!! You apply a layer all over your face, and within minutes will start to see black spots all across your pores where the blackheads are.  When I washed it off, I was shocked at how great of a job it did with removing my blackheads.  (I was also disgusted with how many large black spots showed up on my face, hence why I know I am in dire need of a facial – send recommendations ASAP!) .
Also – allow me to share a hideous and embarassing photo of myself using the mask! And this was my second time using the mask about 2 weeks later, I don't even want to share the first time….. the amount of dark spots was horrifying. (My girlfriends that saw my snapchat of the first use would agree).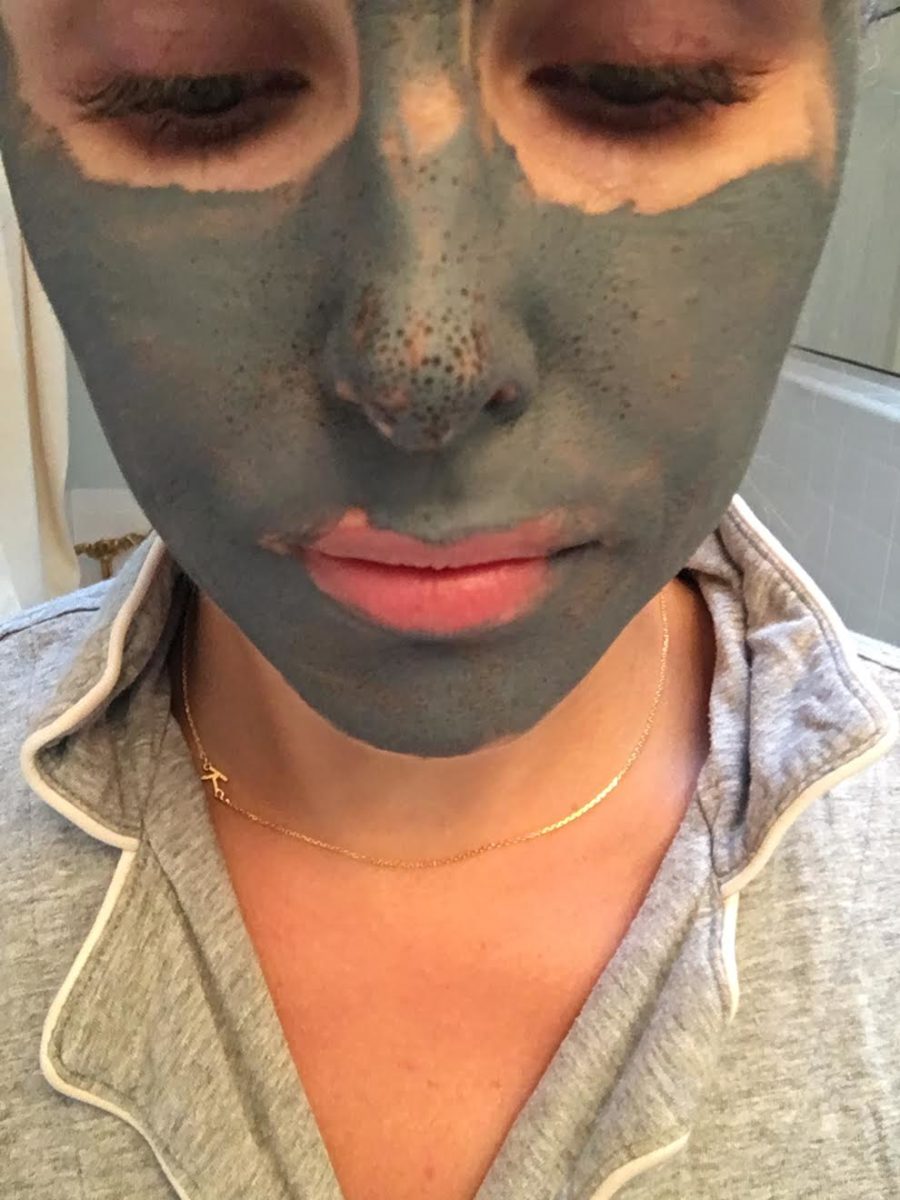 I probably shouldn't share that, but I humiliate myself regularly here, so why stop now.
I truly can't recommend it enough – and if you are interested, feel free to send Nancy an e-mail to ask any questions because one try was all it took for me to order it on the spot.  You can also check out her Beauty Counter Shop here.  
Another beauty product I wanted to share is a make-up product.  If you have been reading for awhile you know I am not a beauty or make-up person – I like to keep things simple! But I kept noticing a certain someones skin looking great and I knew from my genius-level-of-reality-television-knowledge that she did not have the greatest skin in real life and that she had commented on it before.
Feel free to judge, but I am talking about Ms. Stassi Shroeder of Vanderpump Rules.  I can't remember what podcast that she was a guest on, but someone asked her about her skin or she said she always gets complimented on her skin despite having acne and that it's all thanks to this one product.
 Sephora Perfect Mist Airbrush Foundation.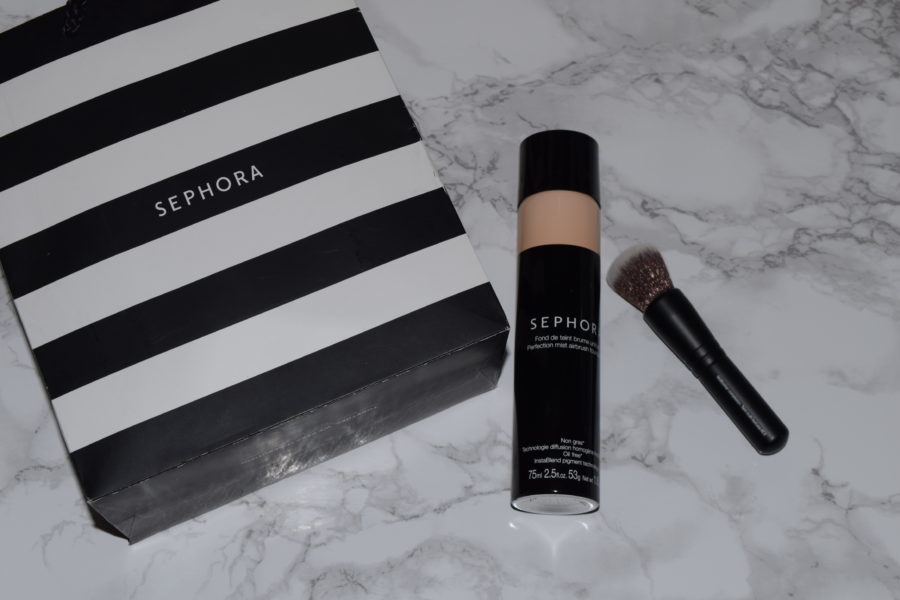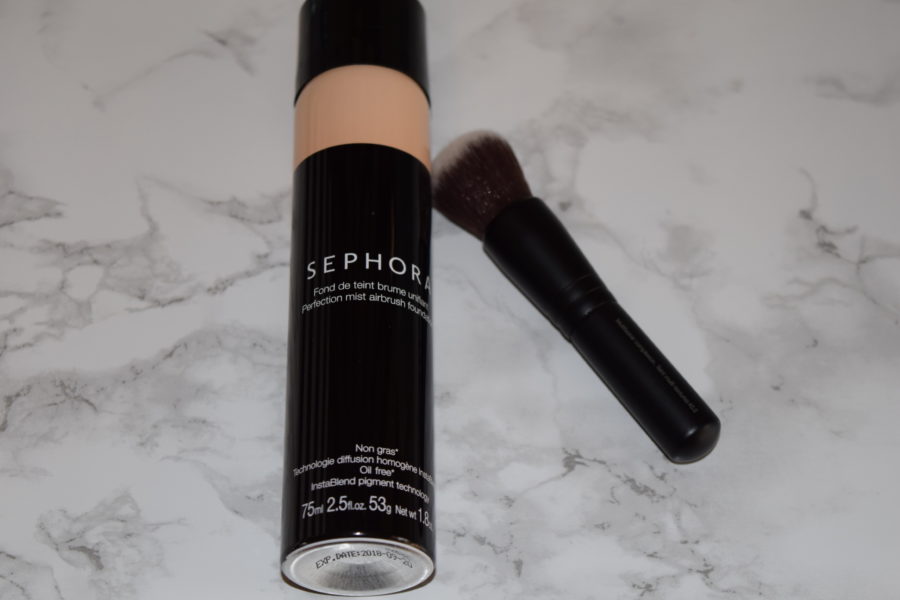 So the last time I was at the mall, I decided instead of my Maybelline BB Cream mixed with moisturizer, I would try some of this for weekends when I wear more makeup and I love it. I got a travel size brush because I was at the checkout counter line and apparently they have Sephora set up like Marshalls/Home Goods/ TJ Maxx and they like to prey on the weak and convince them they need more things that they do not 🙂
Anyways, I really like the light coverage the spray foundation gives but it definitely does makes my skin look far better than when I wake up!
SO.  I am as far down on the list as it goes for beauty blogging, but these are two things that I use and love!
I'd love to know what skincare and make-up products you swear by as well!
I'd also love to know how amazing Bravo has been – OC Premiere, Southern Charm Reunion, NY Housewives trip to Mexico, and Big Brother…. so without spoilers, feel free to share how enriched your lives have been from hours in front of the TV while I have been away…..