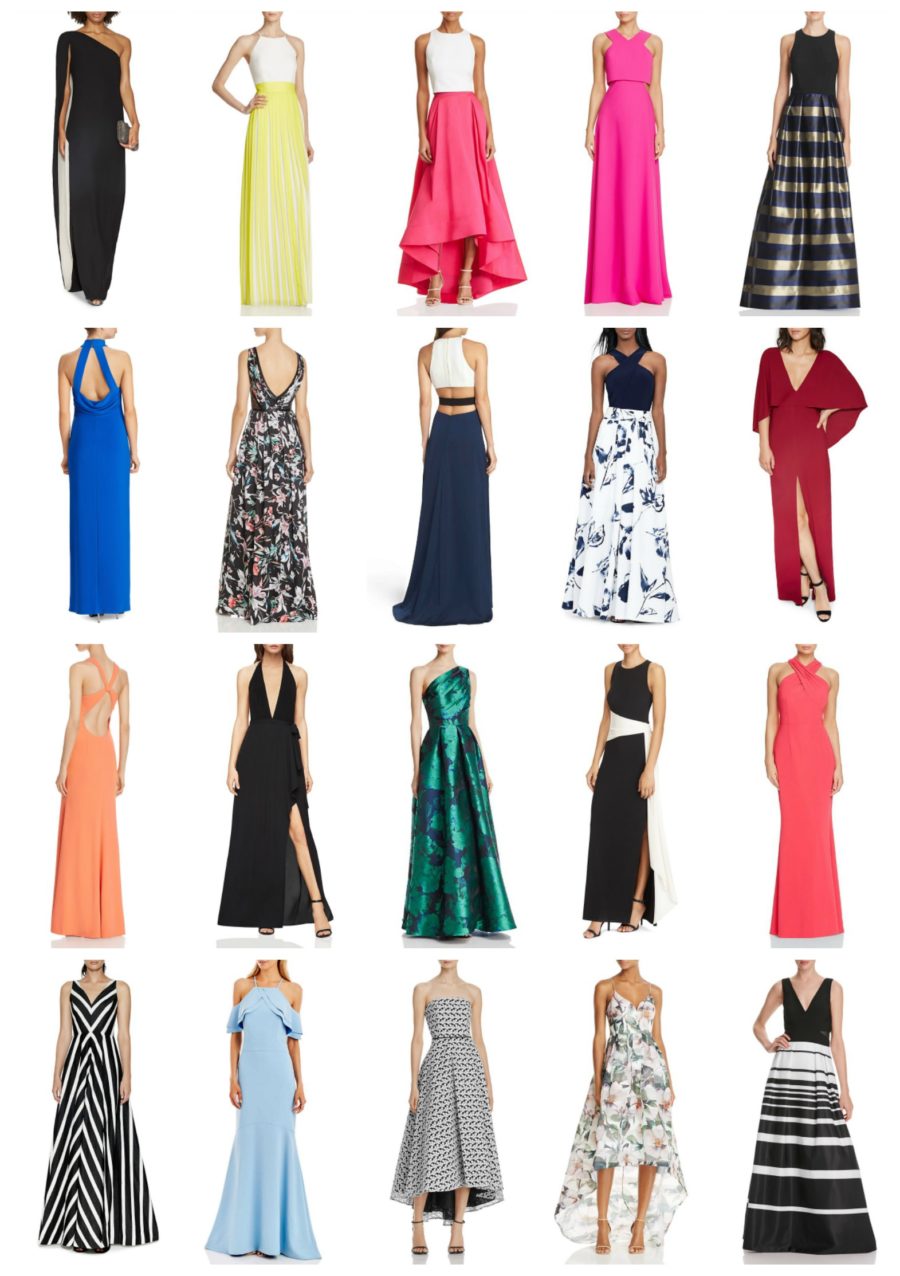 If you are anything like me, Wedding Season has already begun or is right around the corner!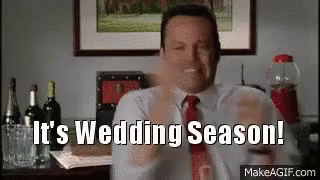 We have 2 weddings in July, 1 in August, and 2 in October! I love a wedding as much as the next girl, and I love a formal dress even more!  Some of my favorite dresses I have worn to weddings over the years have been midi or long and I'm excited to have a couple weddings that are black tie optional to get to really dress up again!
(I love the short summer wedding guest dresses too, so I'll share some of those next week!)
Out of all of these, this dress is probably my favorite.
I think it's timeless and classic but with a bit of fun with the open back, and the neutrals make it work for so many different occasions.  Plus, this is always the most flattering cut on everyone!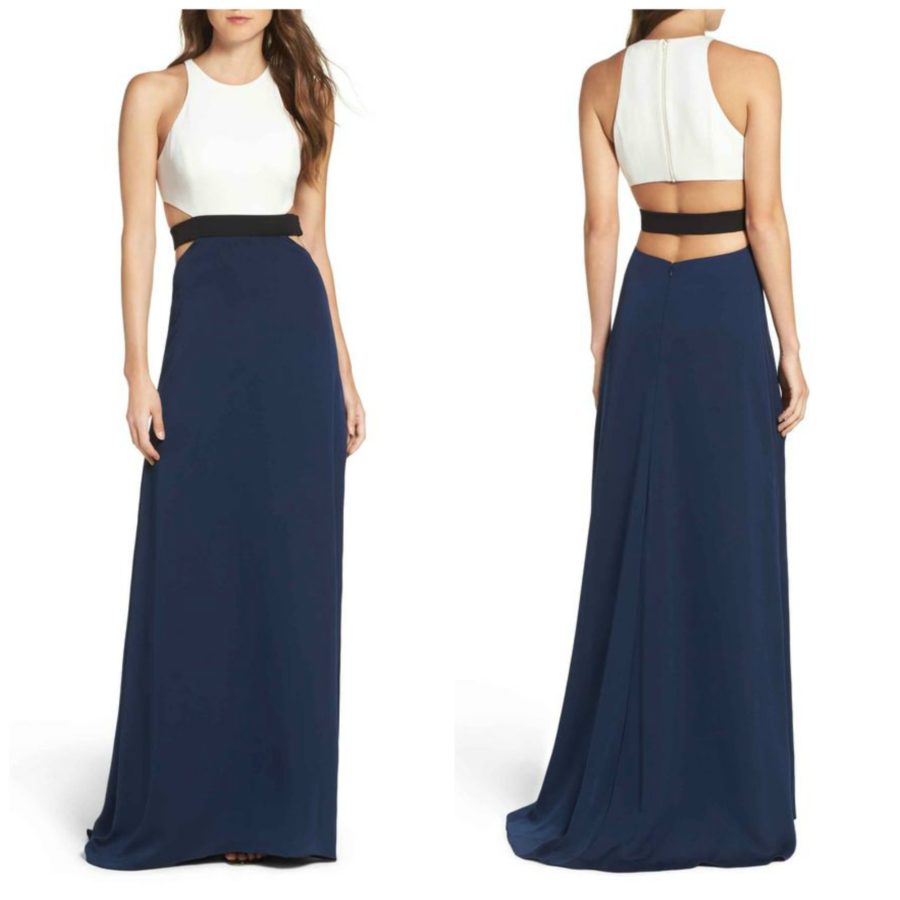 // BLACK + NAVY GOWN WITH OPEN BACK // 
You could wear this over and over and never get sick of it.
I am so obsessed.
Others that I am in love with below!
:: PRINTED ::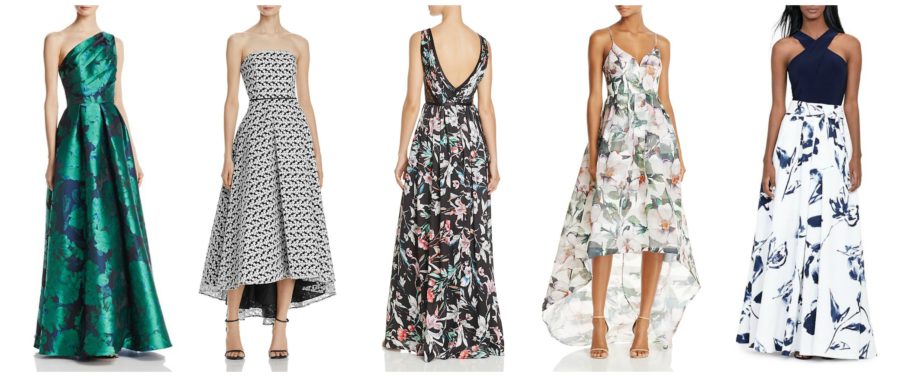 //   ONE   //   TWO   //   THREE   //   FOUR   //   FIVE   // 
:: POPS OF COLOR ::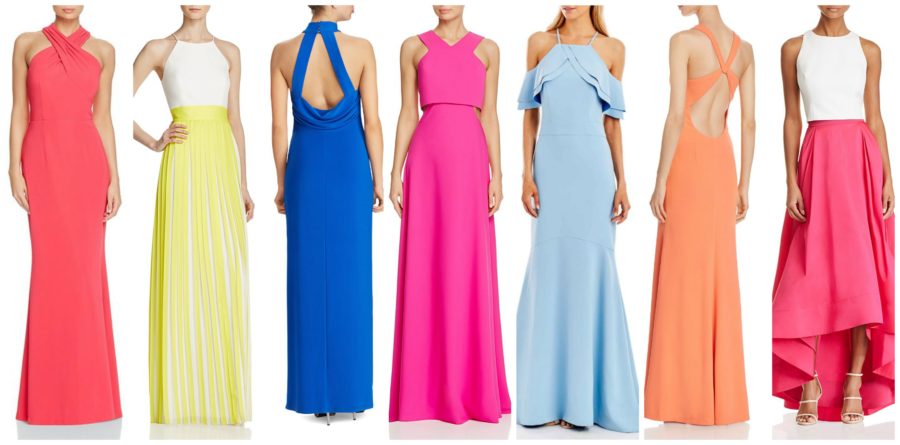 //   ONE   //   TWO   //   THREE   //   FOUR   //   FIVE   //   SIX   //   SEVEN   //
:: ANYTHING BUT BASIC BLACK ::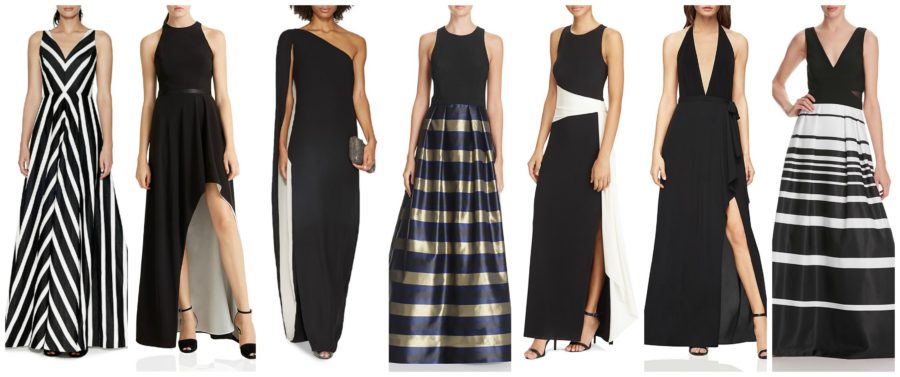 //   ONE   //   TWO   //   THREE   //   FOUR   //   FIVE   //   SIX   //   SEVEN   //
You'll be the best dressed one there!
Now, check out 32 Types of Wedding Guests all in GIF form.