I hope you all had a great weekend!
It was absolutely gorgeous here in Atlanta.  We had perfect weather all weekend, so we were able to spend tons of time outdoors.
I have a fun summer top to share with you today!
And it is also budget friendly –  under $50!
If you've been reading for a while, you know I love any dresses or tops that have a detailed back to them;
the criss-crossed back and tassel straps add a perfect touch to this flowy top.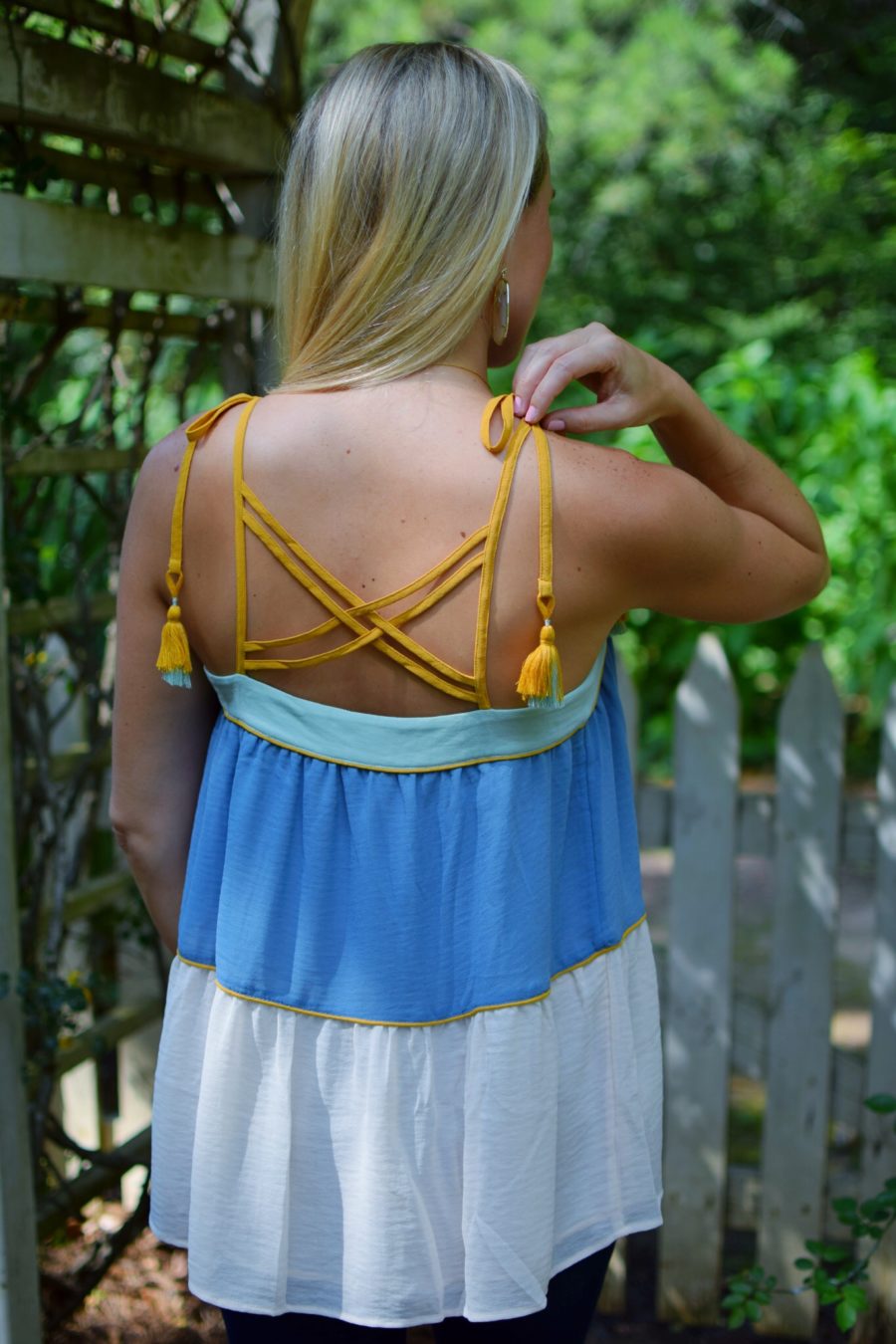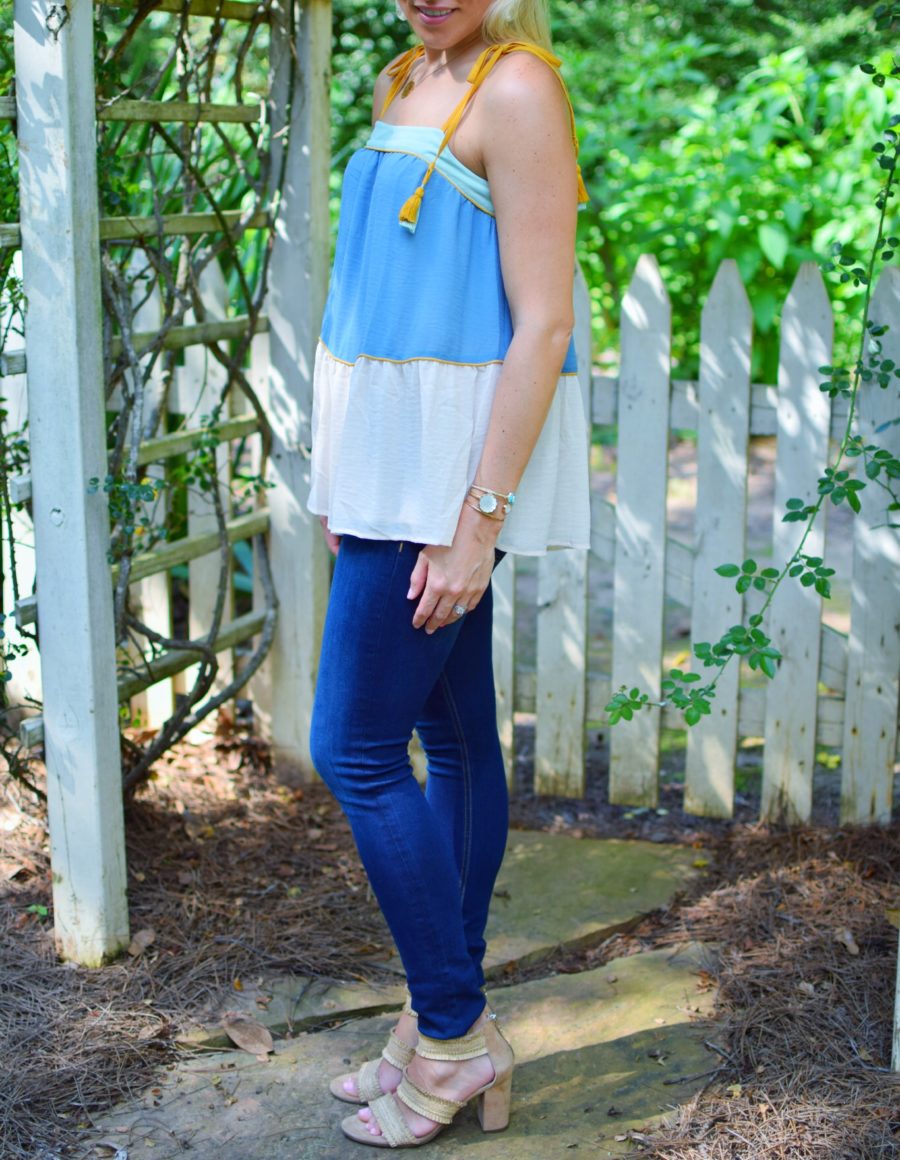 // TASSEL TOP //
runs large, size down!
Friday we did the Moon Ride, which is a charity bike ride through downtown Atlanta (6 Miles through all the neighborhoods)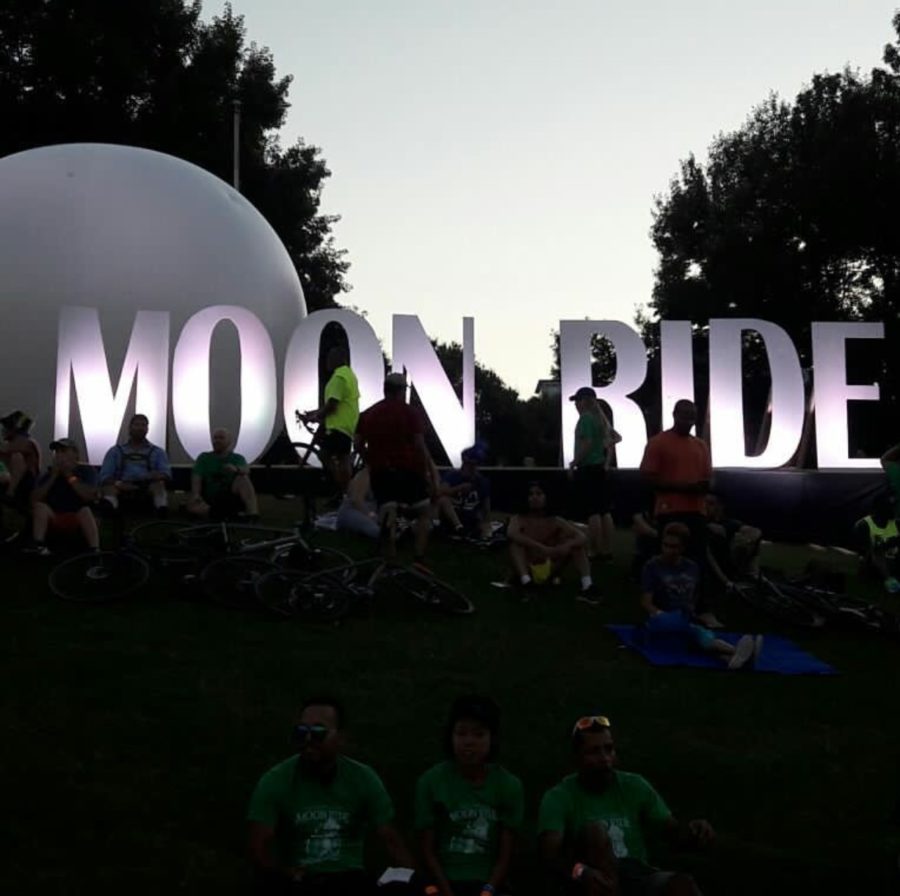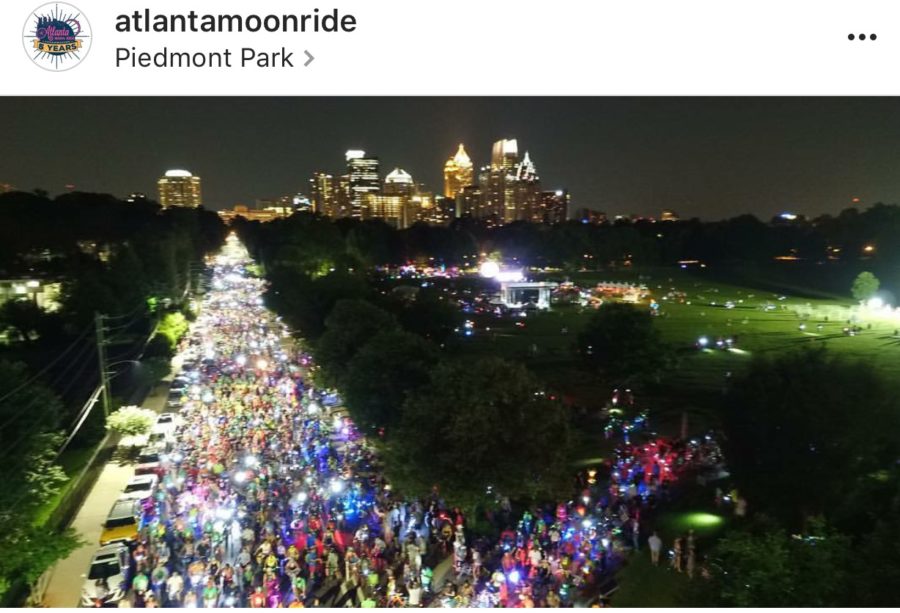 It was actually quite terrifying – really fun, but dangerous and terrifying.  There were so many people that it kept getting really congested even though we tried to go at the very end and let it thin out a bit.  Luckily my iPhone is as big as my head and I can't take pictures with one hand when I'm standing on my two feet, so I didn't dare try taking pictures while we were riding.  But we made it out alive and then when we were done around 1 am we biked up to Victory for some sandwiches before cabbing it back home. Let me tell you – those sandwiches were so freaking good.
It was a very very late night since the bike ride didn't even start until after 11 PM, but it was well worth it!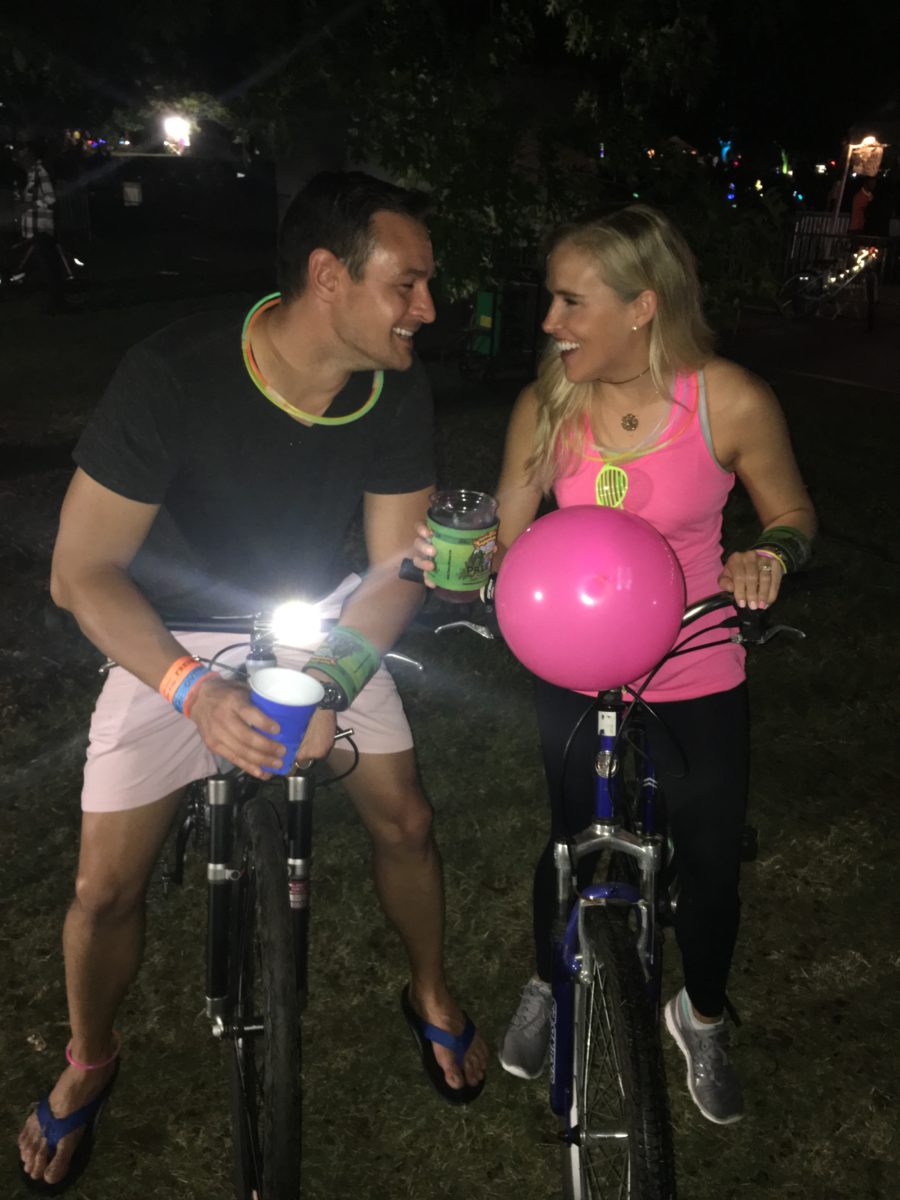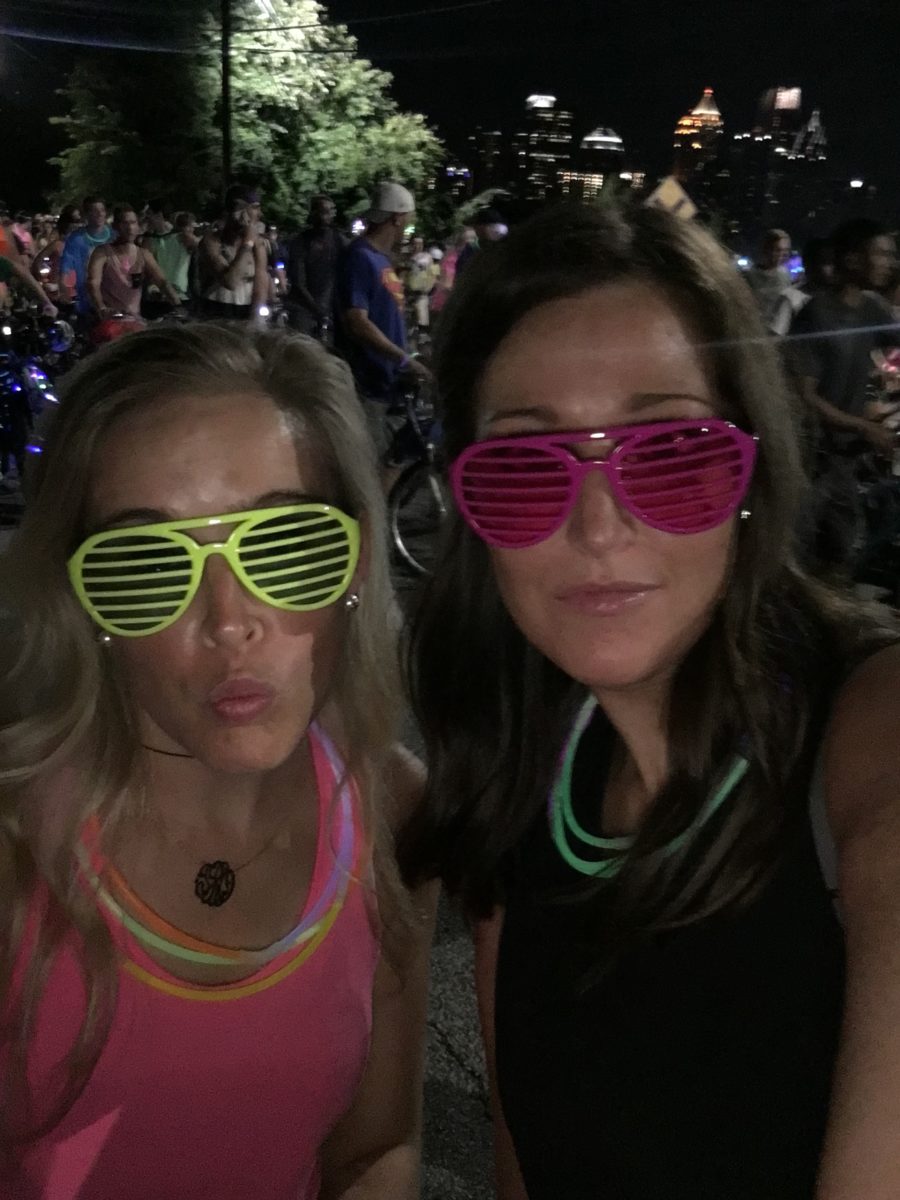 Our friends got tons of glow sticks to dress up our bikes (and ourselves) and some silly string as well.  The boys realized that we hadn't used it and when we were got to the bottom of the hill after our 2 am snack they jumped out of the bushes and used it on us.  It was a lovely end to the evening 🙂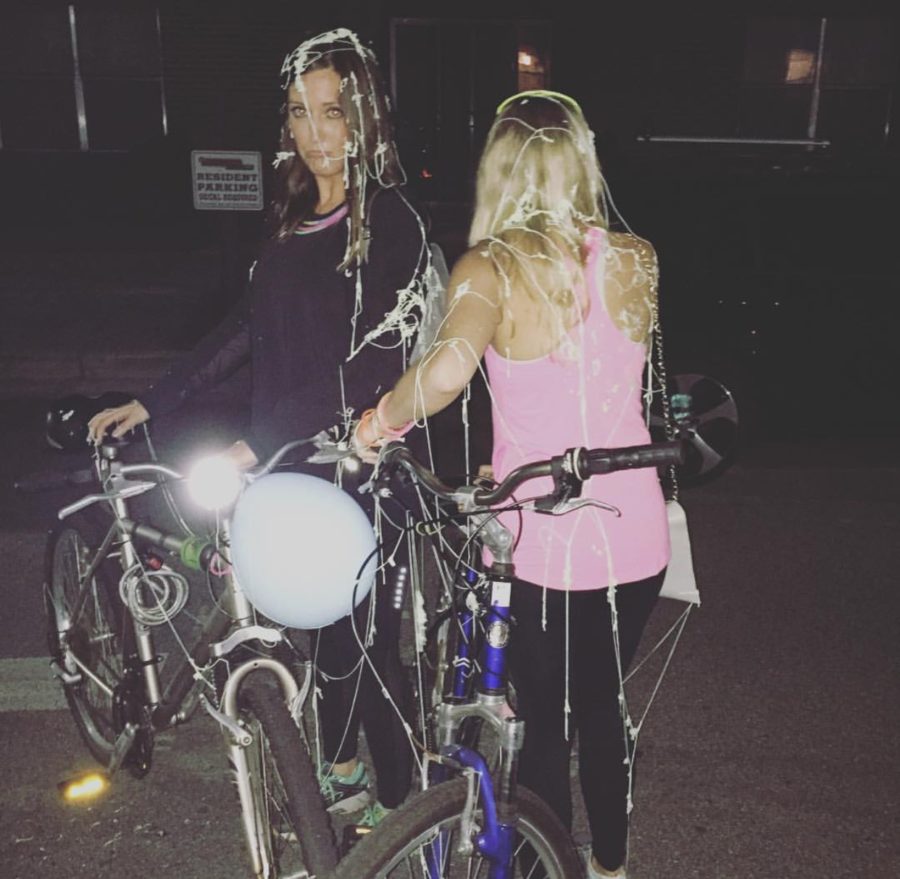 Saturday we did lots of home errands + yard work (and by we, I mean Kipper.  I helped pick things out at Lowe's but I am really not a gardener!)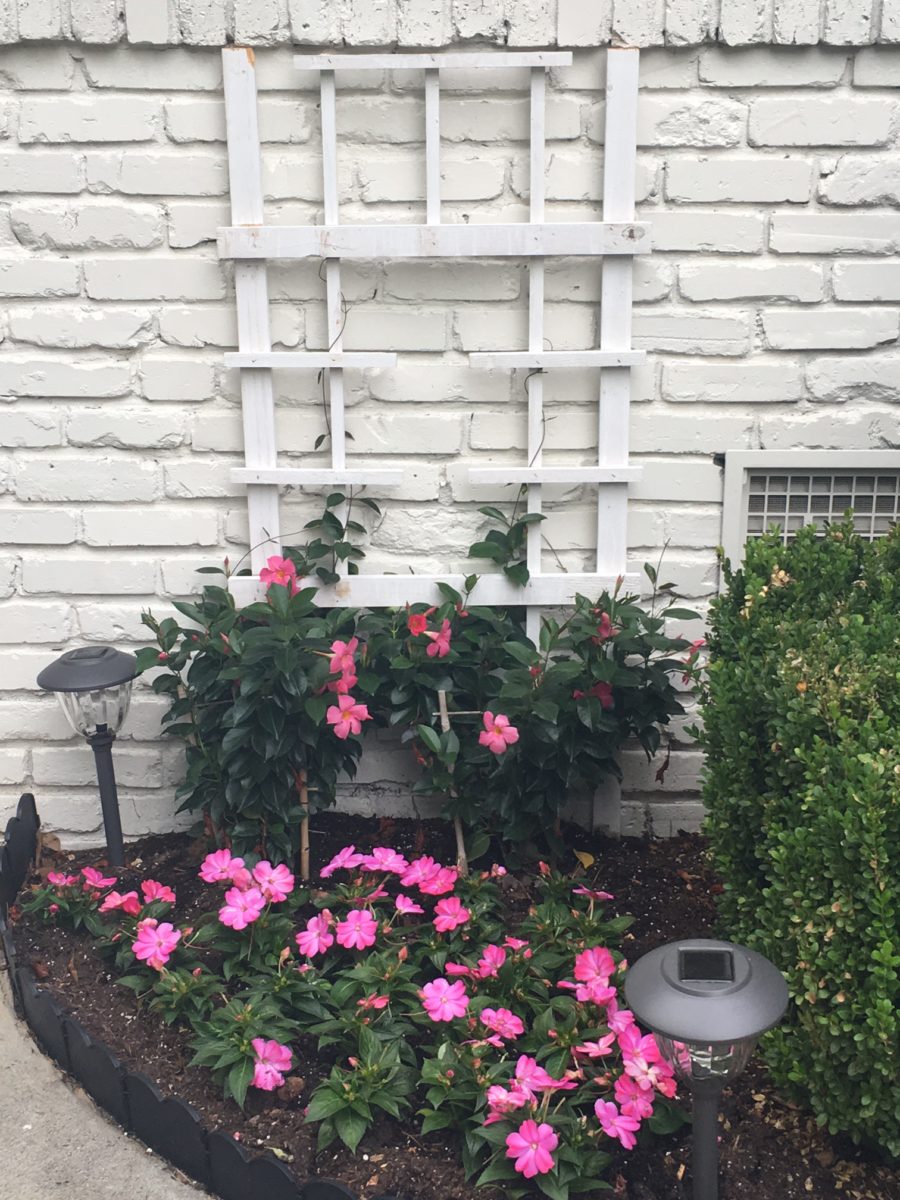 We are still waiting for the hydrangea to come back – fingers crossed.  Just the one remains.
And we replaced the daisies with some new white flowers.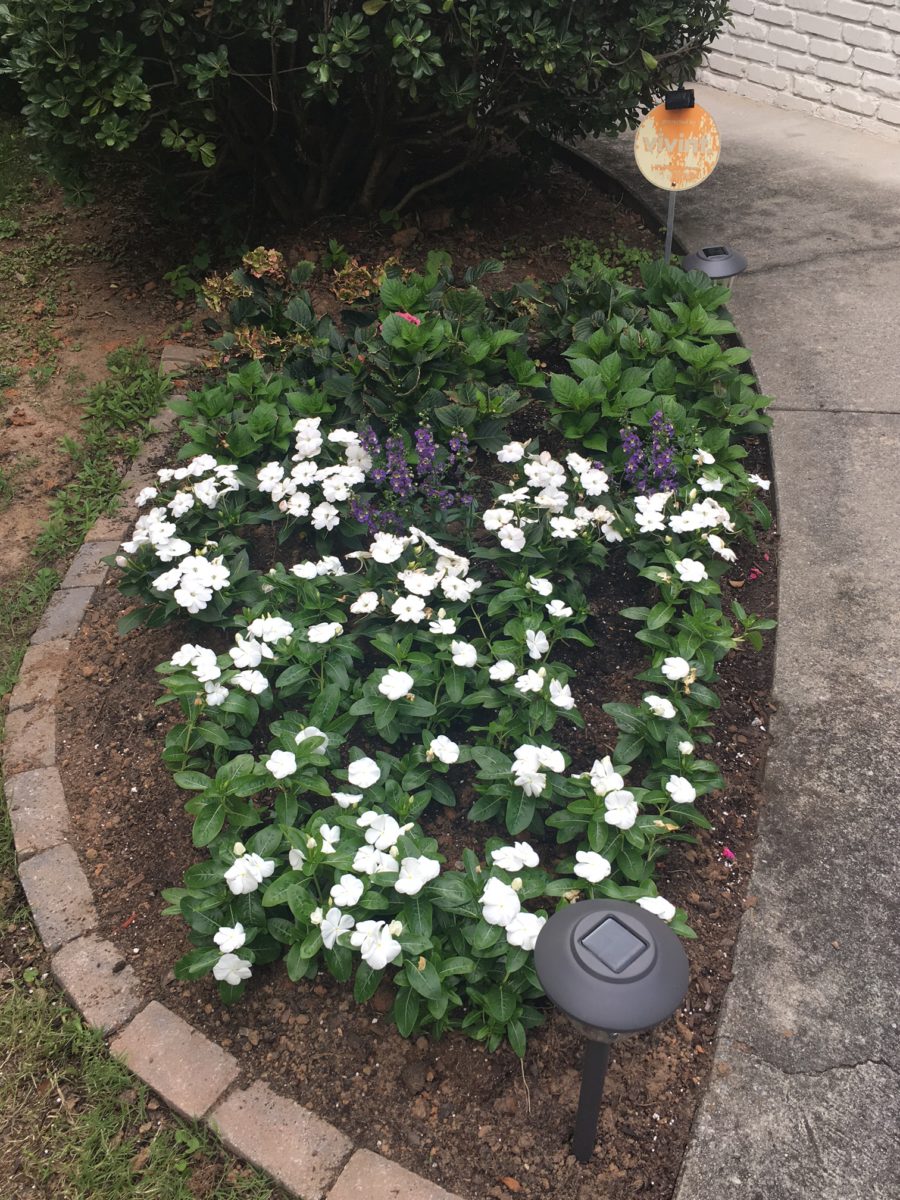 The mailbox flowers had lasted about 7 months but were finally on their last legs so those got replaced too.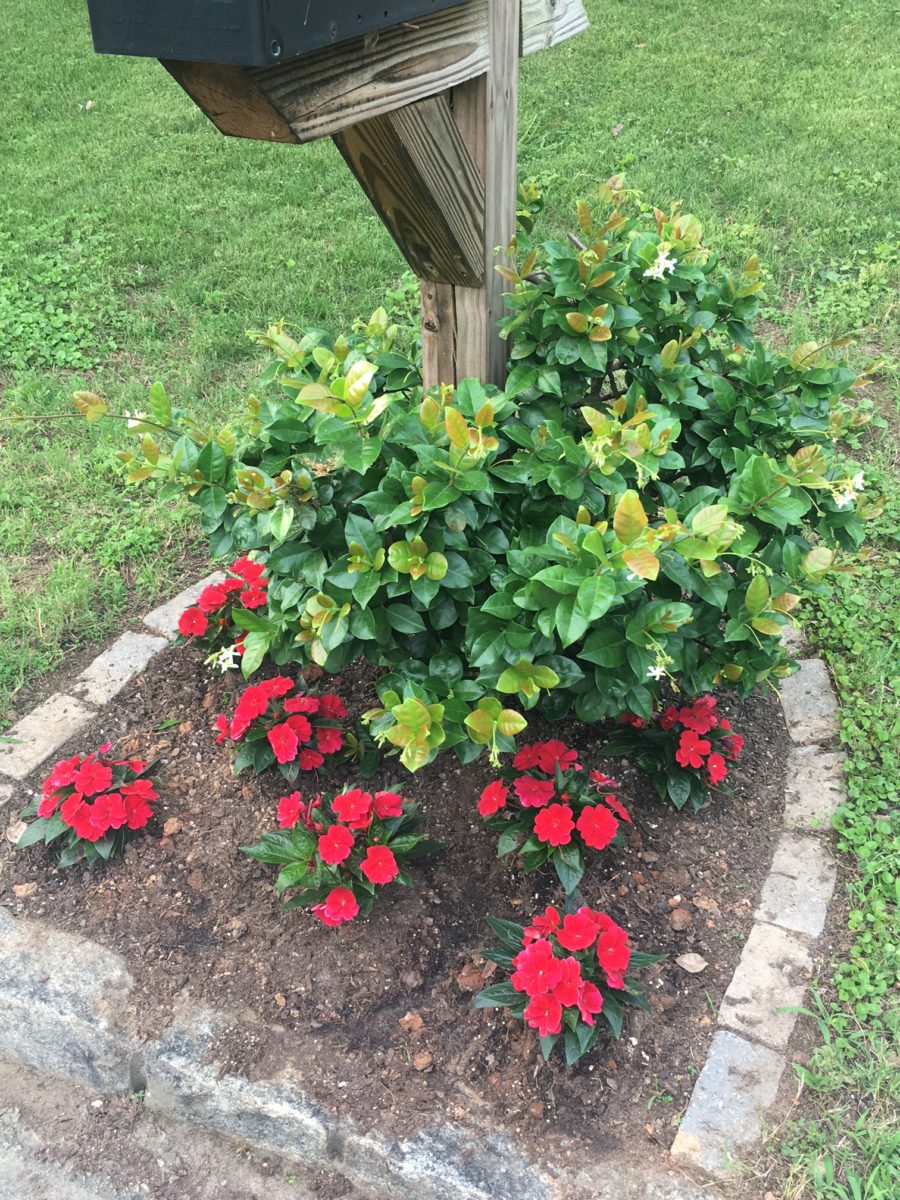 Saturday night we went to Nuevo Laredo with my best friend that was in town with her husband!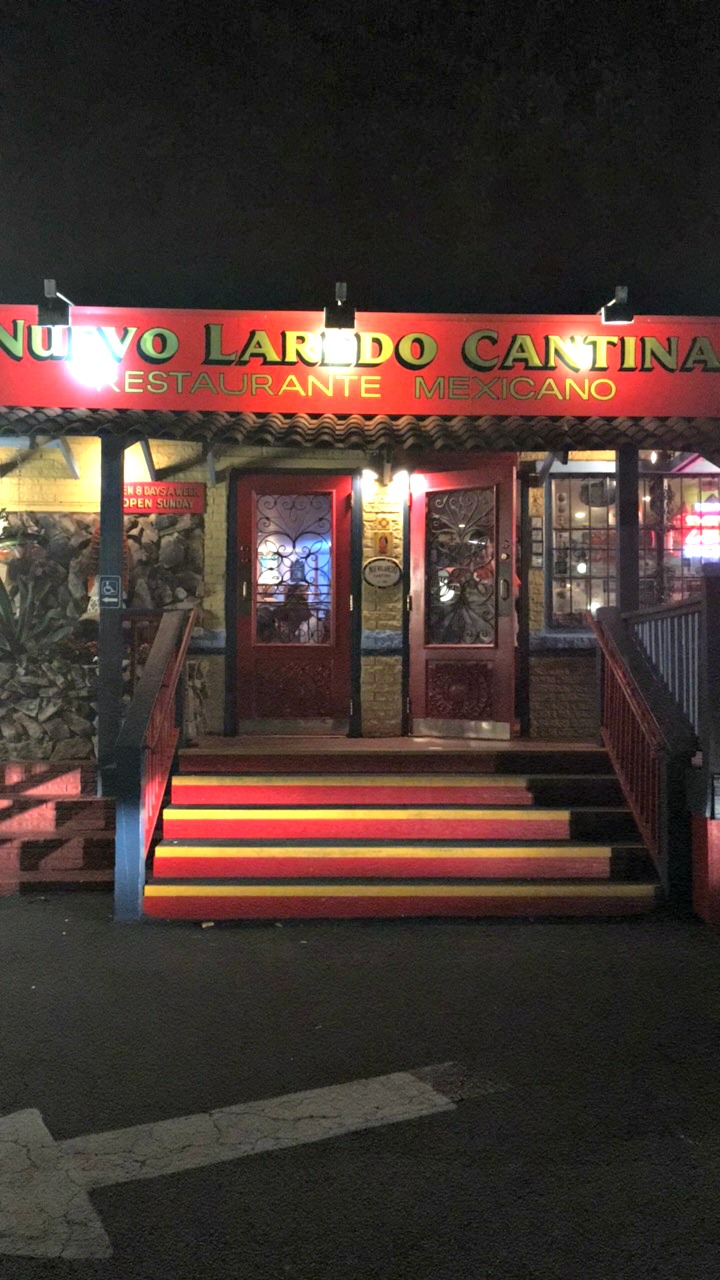 She has always raved about this place but we had never made it and I absolutely loved it.  They don't take reservations so you just hang out outside with a pitcher of margaritas while you wait.  It's win win! And the food is absolutely delicious.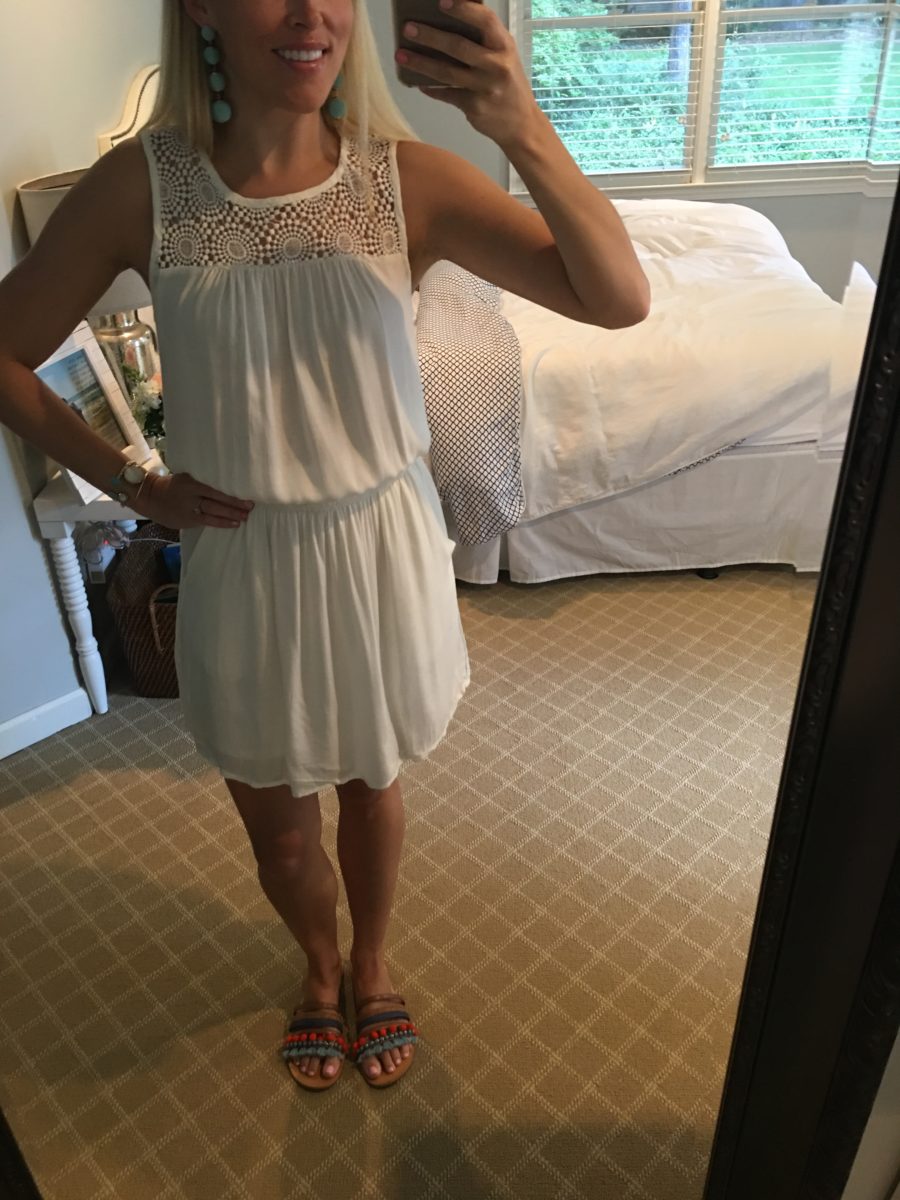 DRESS – ELLA MOSS FROM TJ MAXX // EARRINGS // SIMILAR SHOES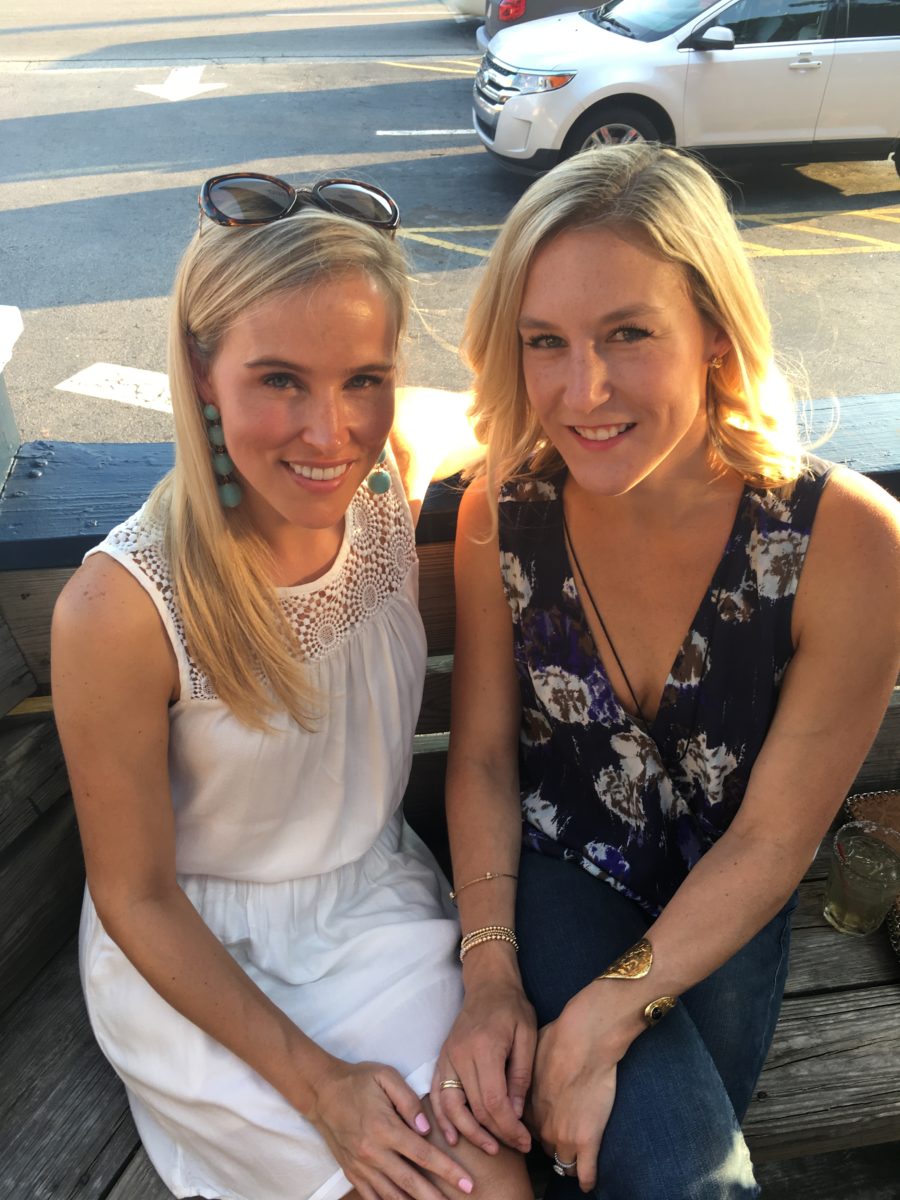 Sunday I squeezed in a morning Flywheel class which always sets the tone for the week, headed to TJ's for flowers and groceries and got meal prep done for the week, enjoyed some family time with the kiddos,
and made a quick and healthy cheesy chicken dinner that I'll be sharing tomorrow!
It all comes together in under 15 minutes!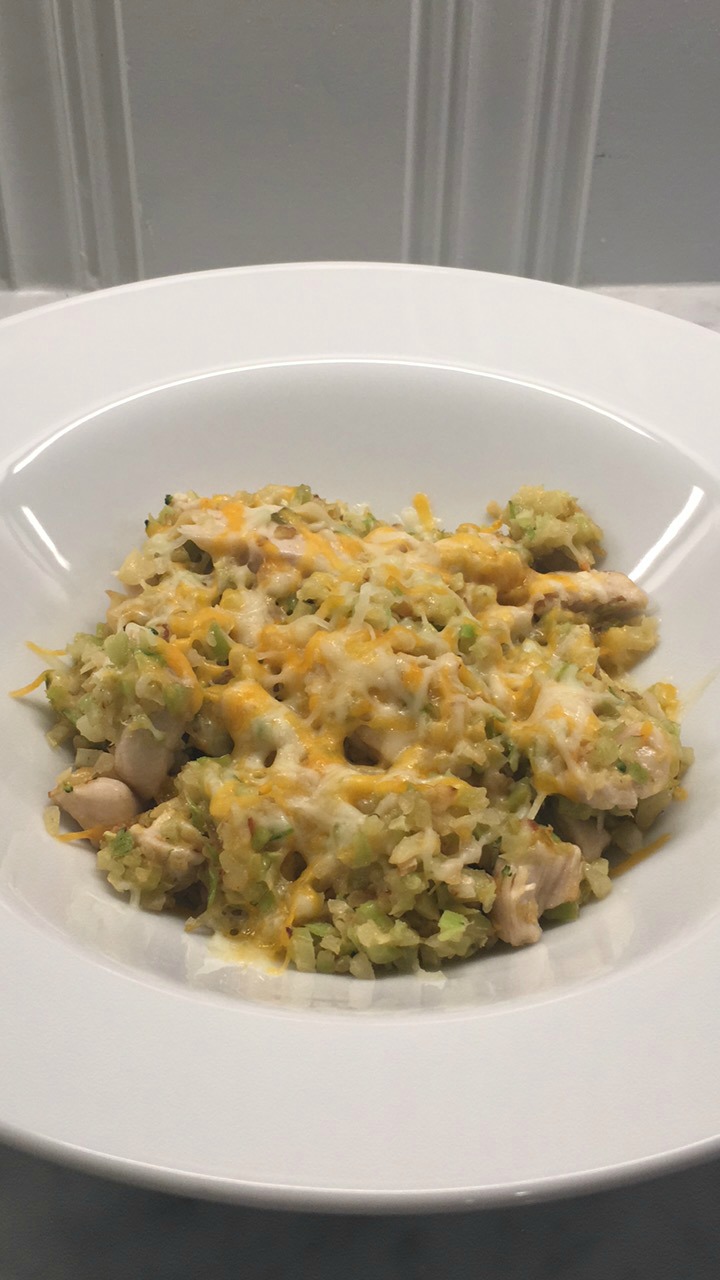 I hope you all have a great start to your week!