I hope you all had a great weekend!!
Mine was a great one.  Kip had friends in town for the music festival, I managed to squeeze in a Friday workout at Blast and a Saturday morning Spin Class at Burn (with Bejay – my favorite instructor there), and had a housewarming party and dinner with friends.  It was gorgeous Friday and Saturday so luckily that made up for a completely rainy and awful Sunday.
If you recognize this dress, yes, it was so nice I bought it twice 🙂 I loved the white and when I saw they had a blue I knew I needed to snag it.
It is also 40% OFF too making it only $50! So how could I not!
And these gingham shoes are so stinking cute.  The description online calls them "12 hour shoes" because they have injected insoles for heel stability and comfort pads.  Surprisingly, and happily, I can feel it and it's true! For 3.5 inch heels, they are super comfy.  I can't wait to wear them with other dresses and to dress up jeans.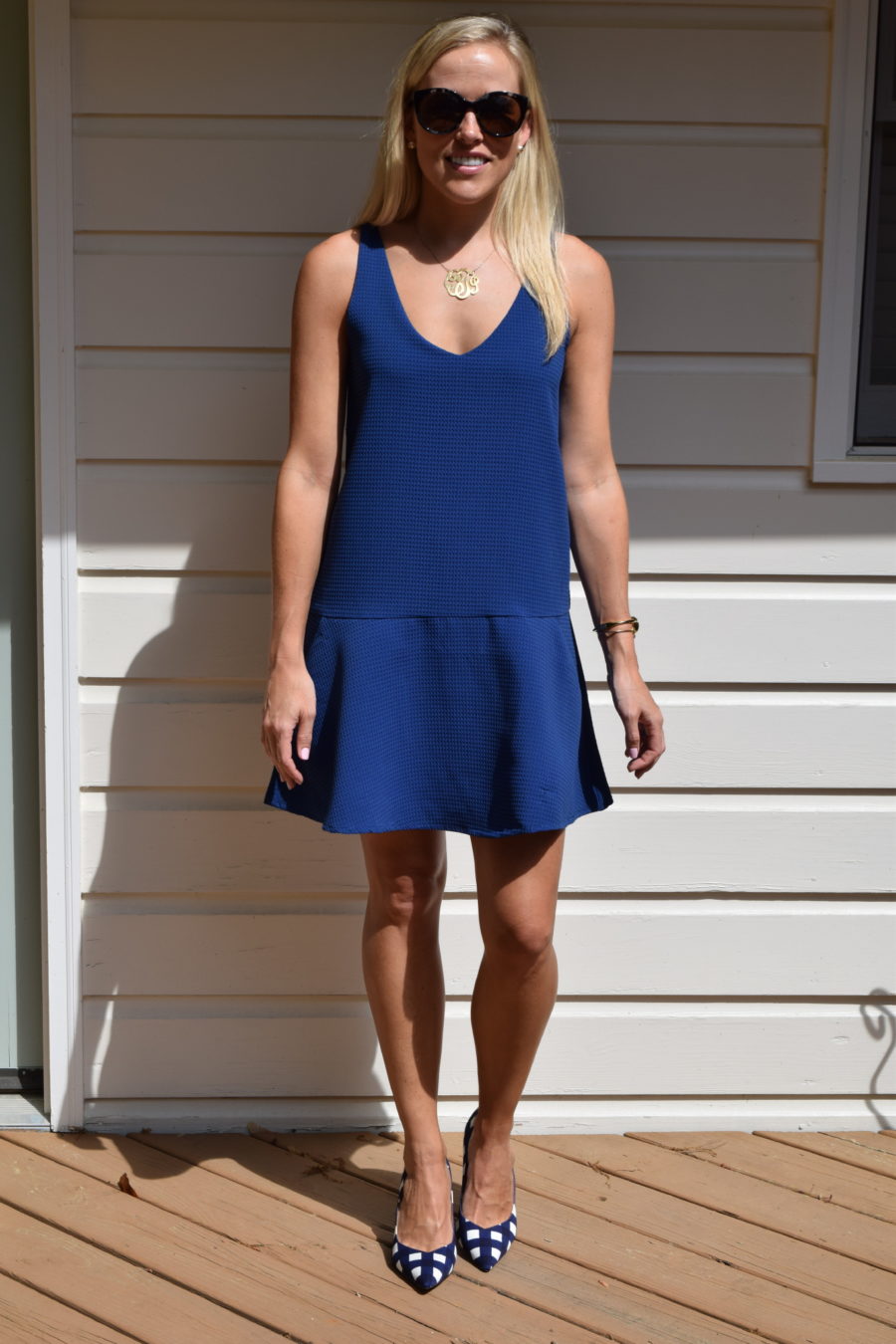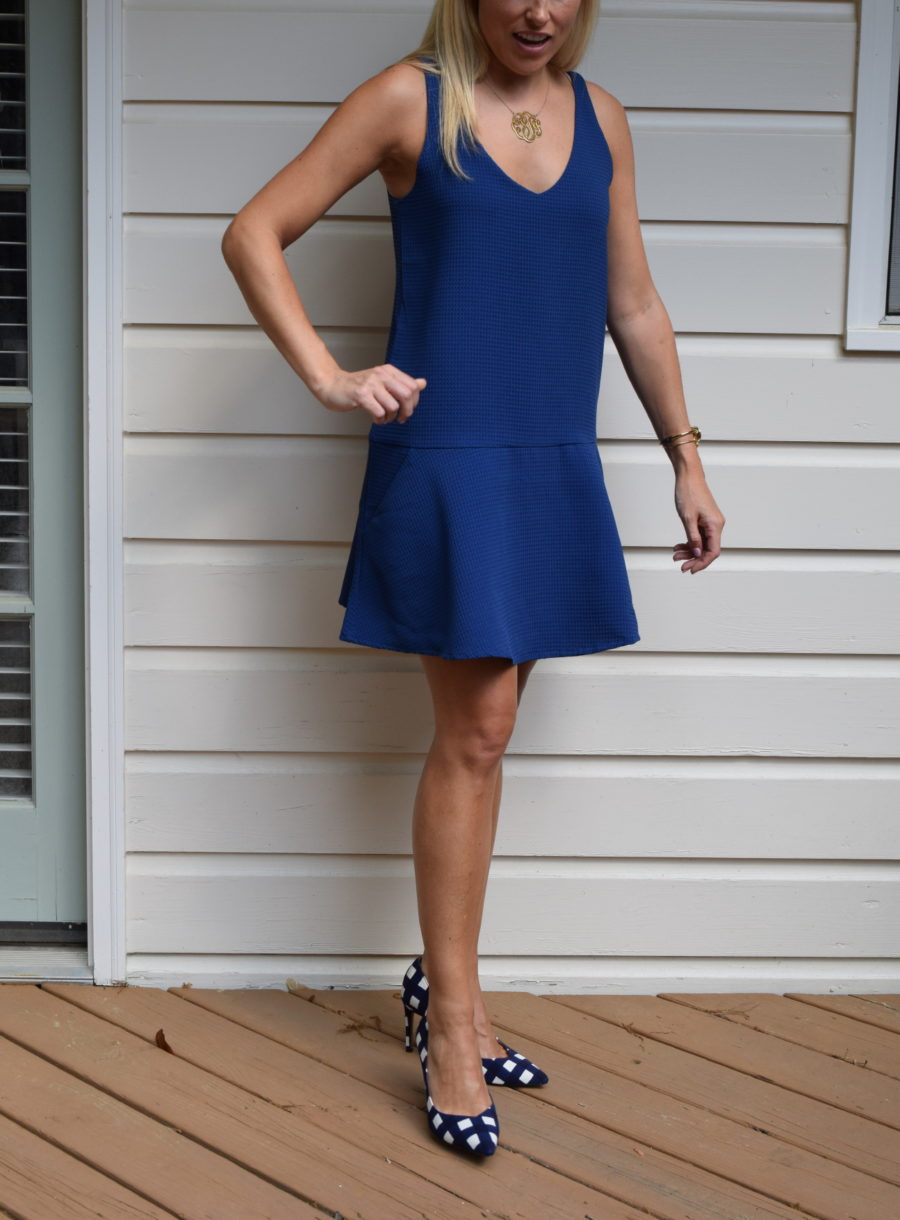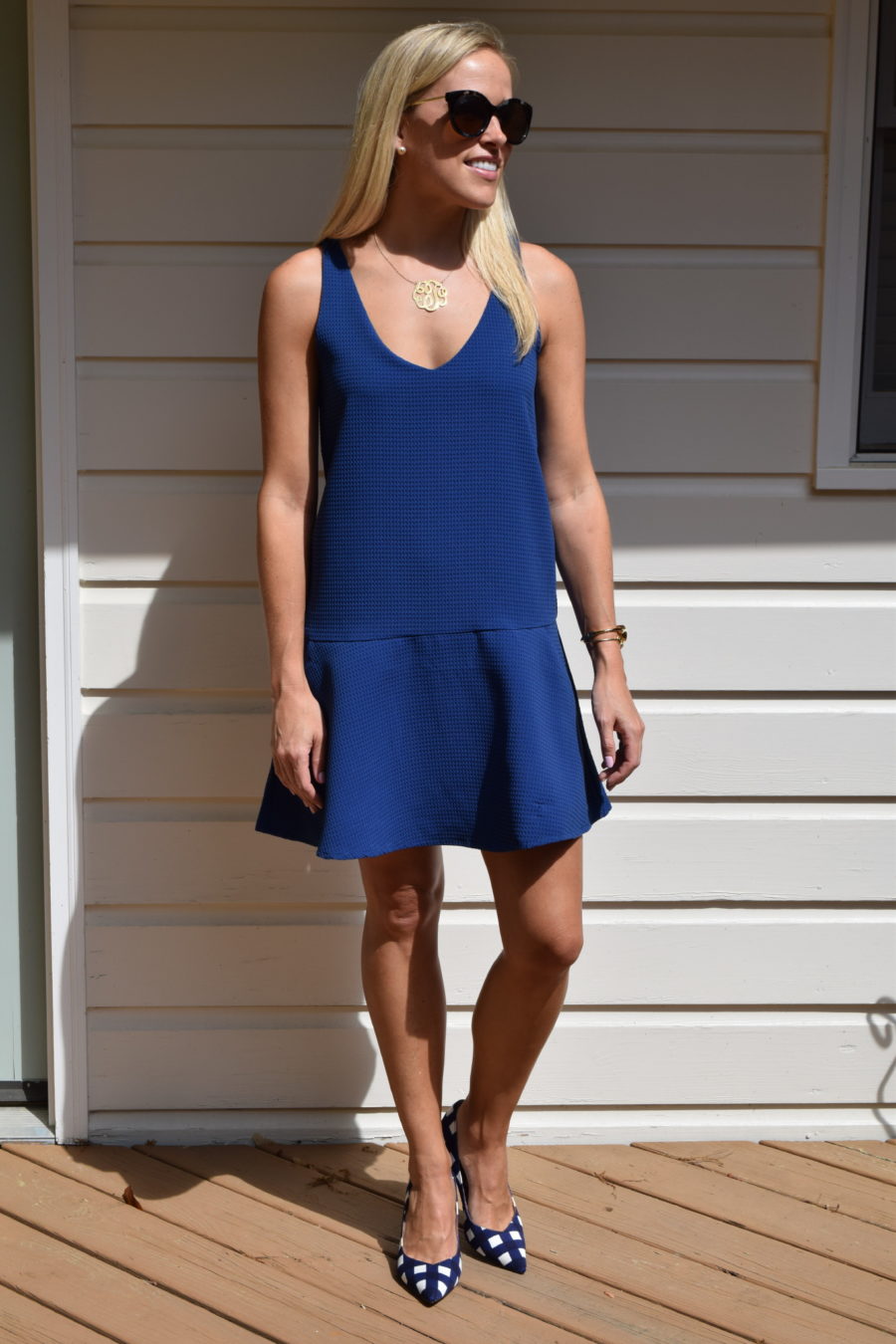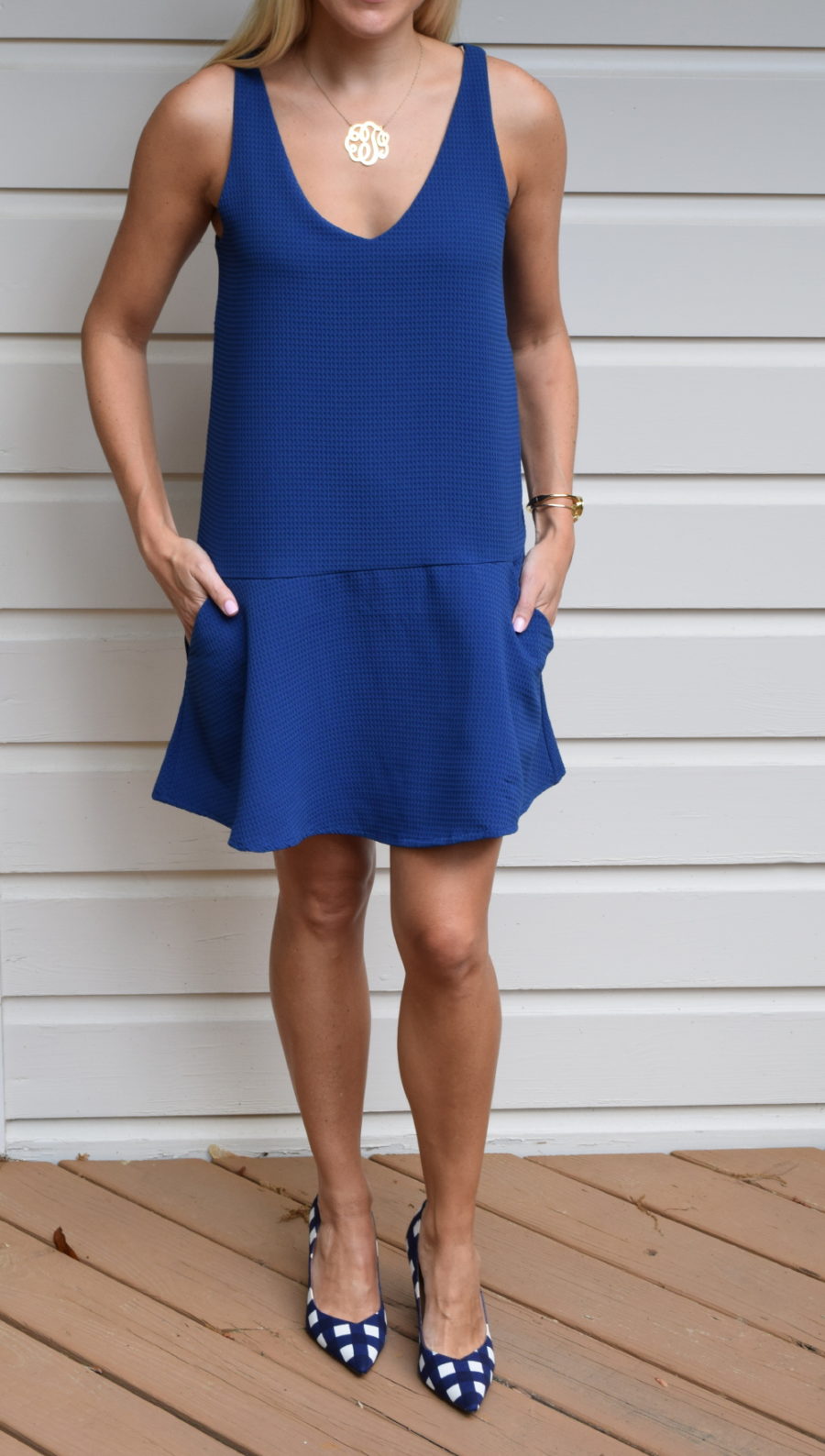 // BB DAKOTA DRESS //    // GINGHAM HEELS  //
dress runs large, go down a size ! 
Over the weekend I wore my striped one shoulder dress, but belted it, and I like it so much more with the belt!
It's also on sale for only $26 and is available in all sizes!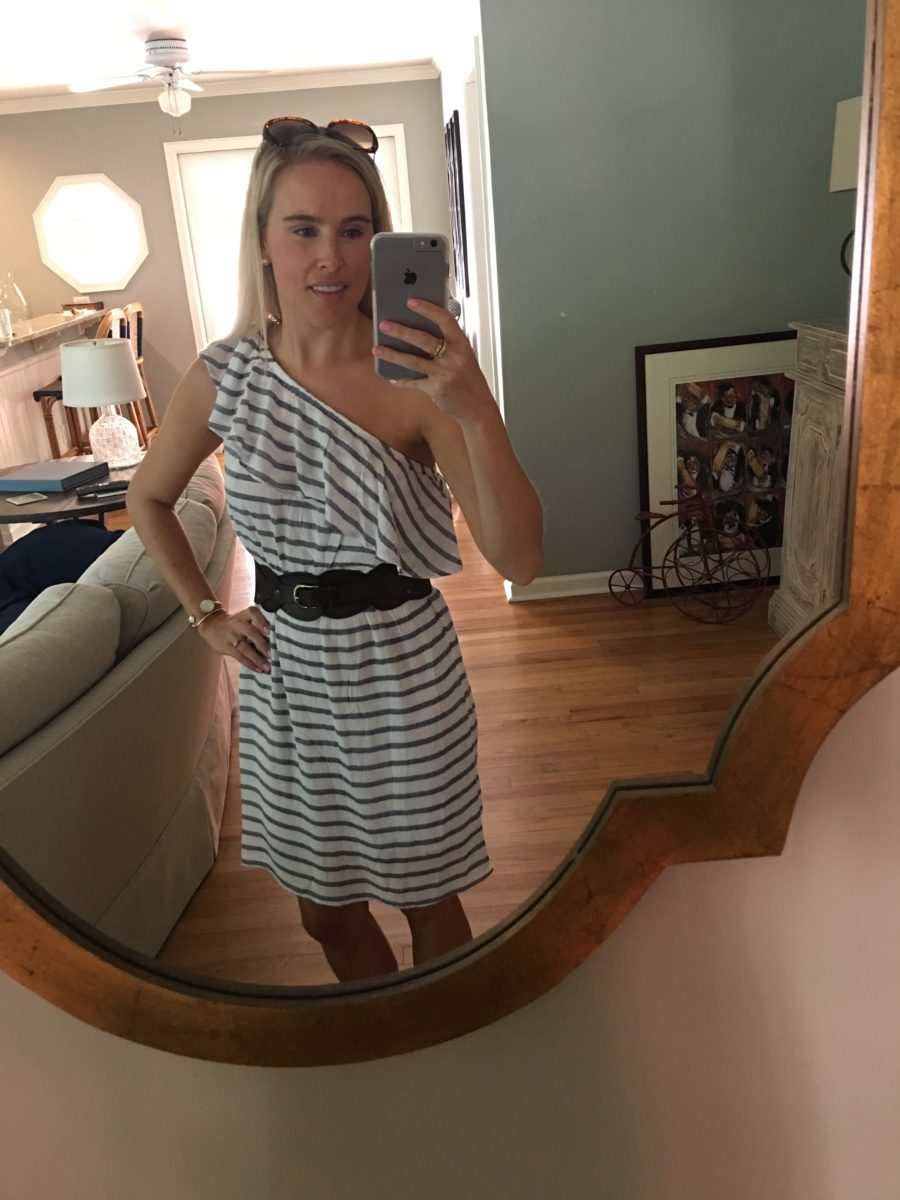 // ONE SHOULDER DRESS //
runs TTS or can go down a size because of elastic waist! I went down a size
Feedly Update :
I know a lot of you follow me on Feedly, and had let me know that my posts hadn't been showing up! I'm so sorry.  I created a "new" listing for The Sarcastic Blonde, so if you search for me again and subscribe to the new one, it should work!  Hope this helps!
HAPPY MONDAY!
Hope you have a great start to the week!