discuss amongst ya-selves……. 
:: BACHELOR NATION ::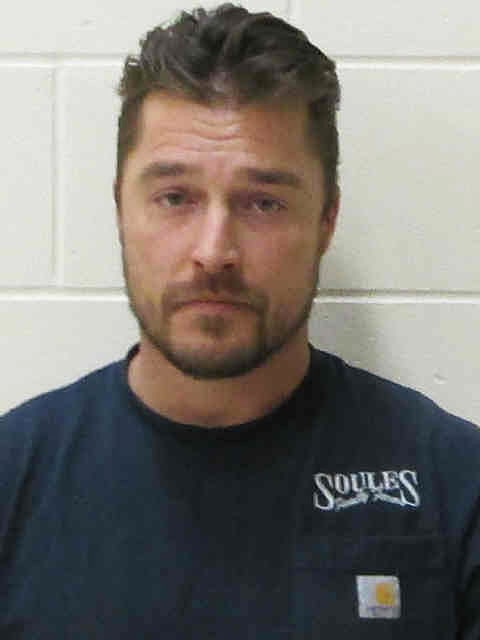 I normally don't begin Coffee Talk with The Bachelor when the show isn't currently airing, but the biggest news to ever shake #BachelorNation has occurred.  And it is SHOCKING.  Like, Jack from Will and Grace, Jaw on the floor, OH. MY. GAHH shocking.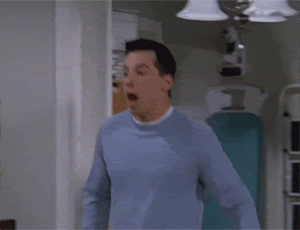 Chris Soules, aka Farmer Chris, the Bachelor that just giggled like a school girl all season and didn't say or do much of anything, was involved in a fatal car accident and arrested for fleeing from the scene.  I was shocked.  This does not sound like Farmer Chris.
So that news was announced Tuesday, and now there is Audio of Chris calling 911 and reporting all of it and checking for a pulse on the man and everything. So I'm confused? Someone please inform me of what the heck is going on? He called it all in and then fled? Who does that? How did he get home?
:: SOUTHERN CHARM :: 
Thomas is having a Polo Party at his place, and he enlists Landon to throw it.  She acts like putting together a bar of booze is being a party planner and that it's in her blood.  "I love food, flowers, cocktails; it's in my blood it's how I was raised." Um. Okay? I think every girl ever could say the same thing but hey, what do I know.  I can also guarantee you made none of the food at this shindig yourself, there are men carrying in all of the booze for you, etc, but hey, what do I know.
This whole episode is about Chelsea, Cameron's friend, and who she is sleeping with slash making out with slash wants to sleep with.  Will it be Shep or will it be Austen? Both of them don't seem like much of a catch to me, but I guess it gives a girl a story line, so she's hanging in there.
ALSO. How did I not know that Chelsea was a runner up on Survivor? I guess because I don't watch Survivor, but shoutout to my mother who has never missed an episode. (6 Things to Know about Chelsea here).
At the polo party, Thomas completely avoids his children, despite his daughter screaming "daddy" 10 times. So sad. Carpenter Craig completely calls him out on his sheyite.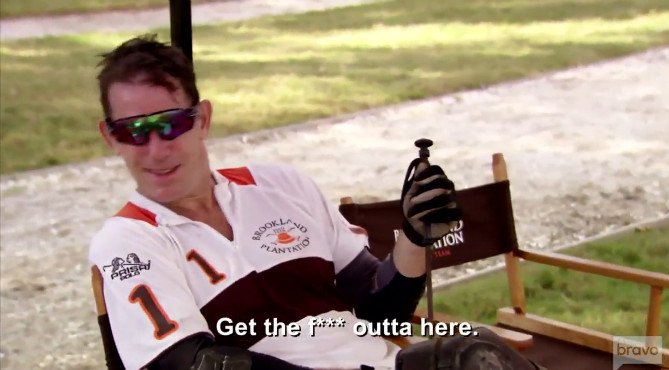 Slow Clap for Craig.  Then he continues talking about it to everyone at the party nonstop, which is Thomas' party ,which makes me again go back to "Ughhh Craig. Just drop it."  Even Naomi gives zero eff's about this situation.
Chelsea goes on a date with Austen and I actually think she would be perfect for Austen OR Shep.  It's nothing but giggles and nonsense talk and chugging mind-erasers.  (or whatever the Charleston version of a mind-eraser is).  I'm judging, if she is actually looking for a boyfriend, but not judging in any way shape or form if she wants to be my BFF.
Because that sounds like a real fun date. Next round on me.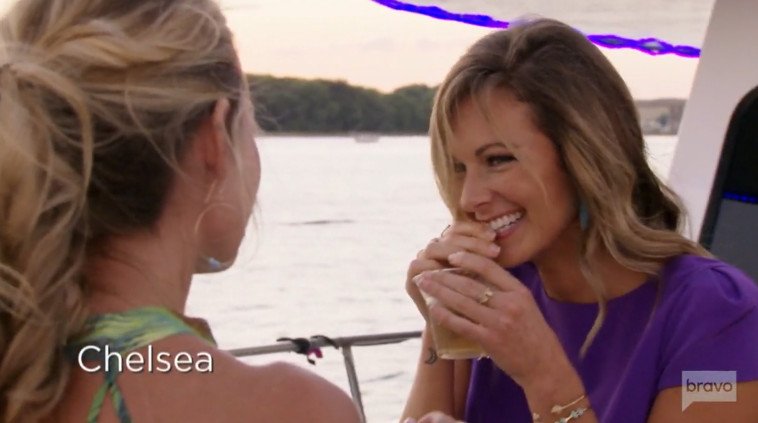 This whole episode is truly about switching back and forth between Chelsea + Shep and Chelsea + Austen.  But we get these amazing tidbits in between like Landon saying THIS GEM : "I'm not like Craig, when have I ever had a hairbrained idea? I've been successful at everything I've ever done."
the best is also just the way she speaks saying these words.  her voice!!! 
Um.  What?  Since appearing on this show, I have no idea what you have done.  She adds in "Well except my marriage" and I'm thinking, no one is even thinking about your marriage; we are just trying to figure out what successes you are referring to?
Shep has a 37th birthday party on a boat and invited Kathryn this time, since Landon has been demoted as his party planner. (She does not attend. Damn.) Cameron informs Shep that if he doesn't watch himself, he'll end up like Thomas.  Cut to Thomas, sitting alone with his beer, on the phone with the nanny talking about how maybe he'll be home in two hours, because he has no interest in going home to see his children.  (Yet it's always "Thank God for T-Rav raising those kids!" fro, everyone.)
Landon brings her 24 year old boy-toy and it's just SO awkward every single time.  So. Awk. Ward. Especially with her constant awkward giggles. (insert Kathryn:" You sound like a Dolphin!" which is actually one of the smartest things Kathryn has ever said.  And it came with one of her winning facial expressions so it's extra special).
Kathryn got a new interview outfit….. annnnd it's another Herve Ledger Bandage Dress.
This one is much better than the purple so I'll give her that.  But why always a bandage dress? Are we hitting up a club in Las Vegas following this interview session??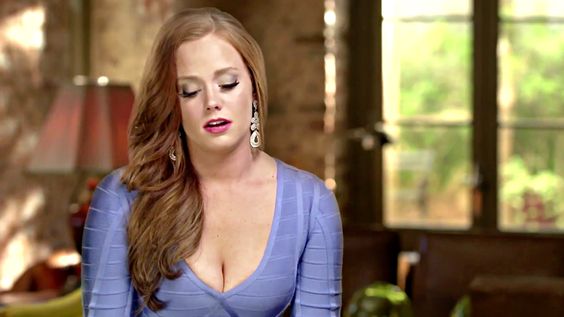 The majority of the party is just back and forth of who is Chelsea going to pick, and then cutting over to Thomas and Whitney, the least sexually attractive people on the boat hands down, acting like they can get any woman they want and creepily giggling like Beavis and Butthead while cruelly judging women's looks and ankles from the corner.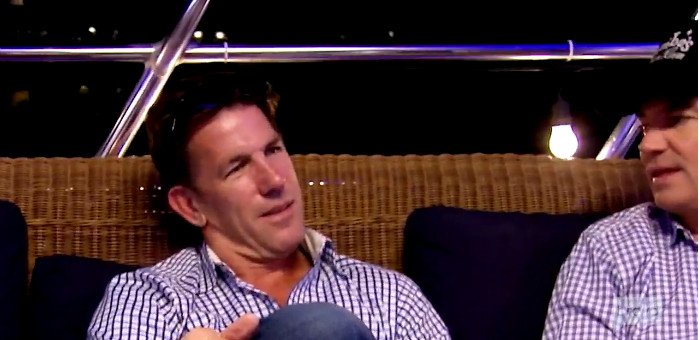 Thomas is pathetic; truly what girl would sleep with him ever?! Or not even that, who would let him buy her a drink at the bar?! A 5 minute conversation with him isn't even worth a free drink!  Ugh.  He's awful.
P.S. Cameron just announced she's pregnant!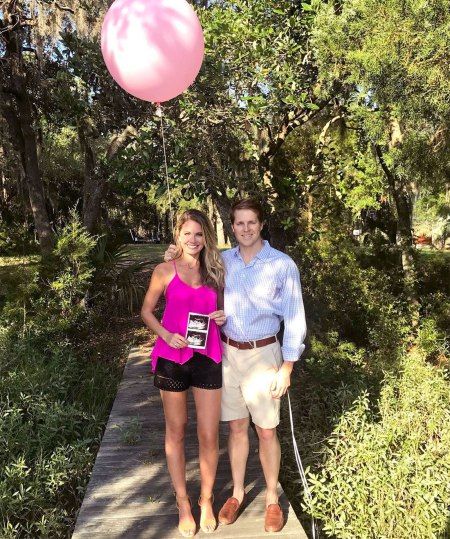 :: RHOBH ::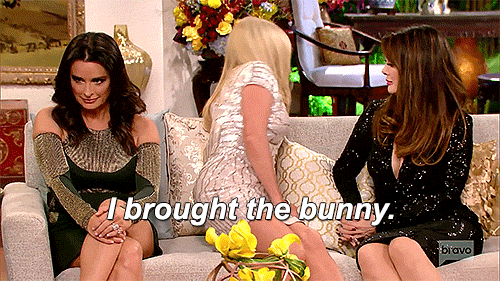 Bunny Gate Continues.  Insert Eye Roll. 
Rinna is just truly insane (I know that's all I ever say, but it's true)  and wants to make everything into the scene of the century.   Regarding the gift of a stuffed animal being handed back to her :  "This is the cruelest thing anyone has ever done to me."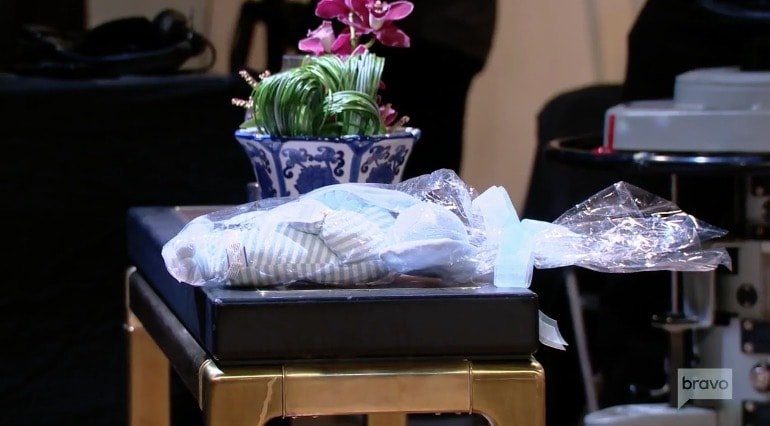 WHAT? A person you can't stand handing you back a stuffed animal?
There is an "F off" voice button that Rinna pulls out, which was so stupid, and a lot of back and forth between Kim and her while Kyle looks like she wants to rip Rinna to pieces.  If looks could kill!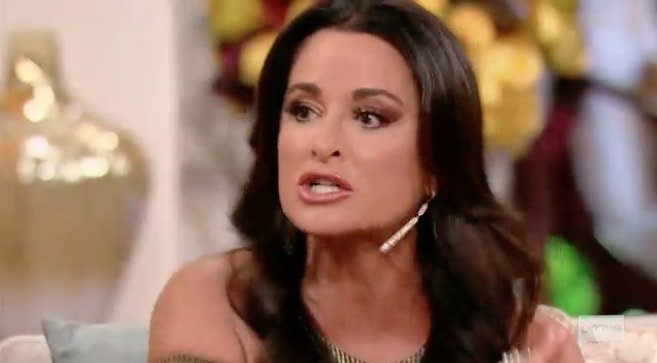 Rinna says that Kim just wants to be on the show and that Rinna is her "meal ticket".  Kyle's defense if that her and her sister were the first two original housewives cast for the show.  I mean, I see both sides.  But Kyle, come on. We've come a long way from that.  The talking about Kim and her sobriety is the only thing she has going on with this show, and Rinna constantly bringing it up IS kind of her meal ticket. Literally.  Kim does nothing.  I wish Rinna would learn that the best revenge WOULD be to just keep her lips shut, and make Kim irrelevant again.
(I love how Kim tries to act later in the show in a little argument with Eileen like she is some super serious working actress.  It was quite hysterical.)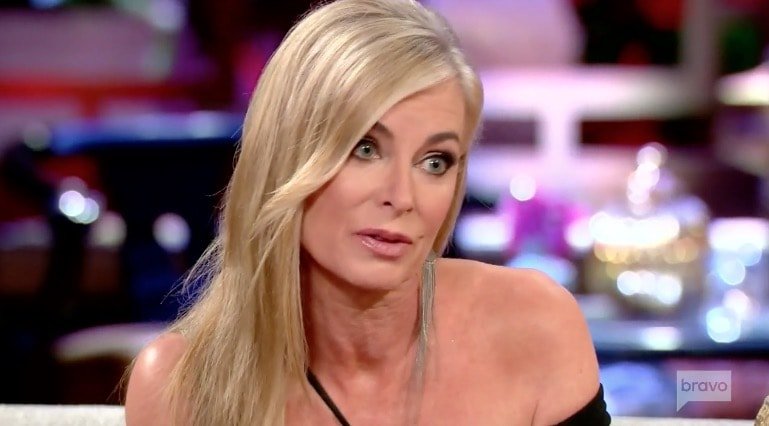 Eileen really has found her voice and wants to start some beef all around this reunion though! From things as tiny as Kyle saying that she doesn't think Rinna can keep her big lips shut being super hurtful (come on! that is not hurtful! Rinna is hurtful!) And then taking it all the way down to Kim with the soap actress versus regular actress, which I loved, because Kim just looks like an idiot acting like she is some big huge actress versus Eileen who is on the TV screen 5 days a week and has been for years and years and years.    But okay Kim….. sure…… Escape to Witch Mountain is totally relevant and you are A SHINING STAR!
There's more with LVP and the dogs (refuse to watch), Max finding his birth mother, the drug accusations with the Xanax Smoothie and the Cocaine at the Dinner Party at Dorit's.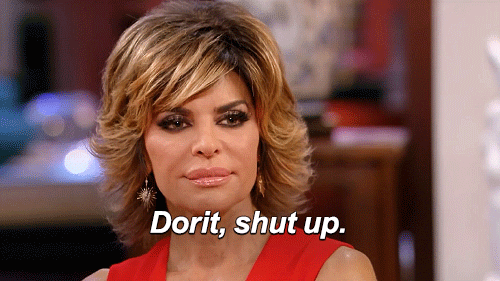 But nothing too crazy.  Well, more Rinna being coo coo crazy and quite the betch but that is just her this season.
More importantly…..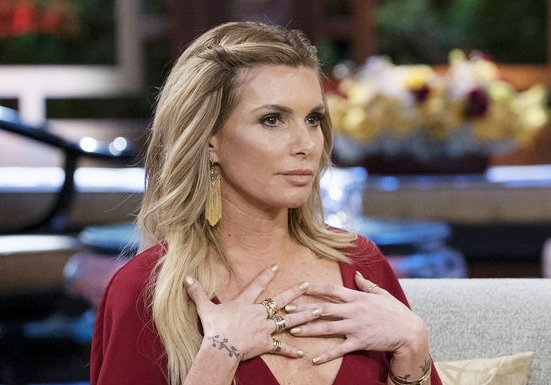 The one thing that had the biggest impact on me this week involving RHOBH was learning that Eden dated Jesse McCartney, and SERIOUSLY,, for 2.5 years! They froze EMBRYOS together and everything!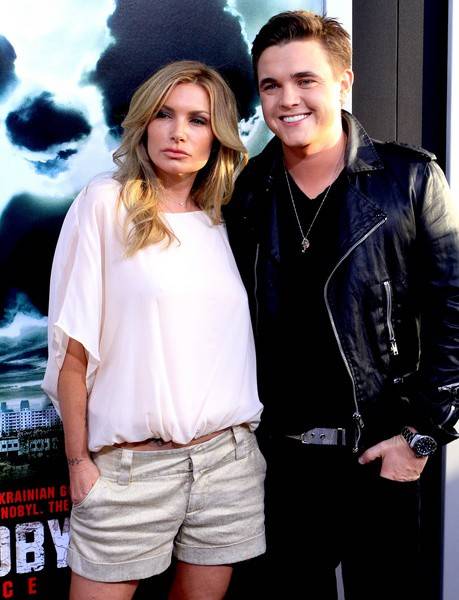 I think they both were alcoholics at the time,  or at least she was – she hadn't gone into AA yet and did right after they broke up.
I mean, my mind is BLOWN.  How was this never mentioned during the season? Have I been living under a rock?!
:: MAZEL OF THE WEEK ::
Remember these Steve Madden shoes from the 90's?!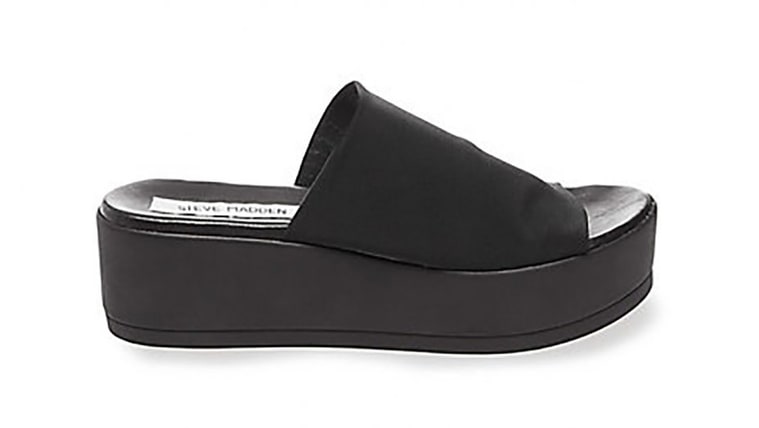 Were you not obsessed!
And anyone could hear you coming from a mile away because of the SMACK, SMACK, SMACK with every step?
Order your updated pair here!   Please let this be true fashion again.
:: JACKHOLE OF THE WEEK :: 
Dancing With the Stars, for allowing Maks and Heather from Glee to get kicked off.
They were AH-MAZING. I am devastated.  Watch their final dance, which received 4 perfect 10's
Sorry for keeping it short this week,;
I have several houseguests arriving for a fun filled weekend today! 
Editors Note :
As always, ignore my own blatant grammatical errors whilst I make fun of others poor grammar during Coffee Talk on a weekly basis.
#HYPOCRITE   #SORRYIMNOTSORRY
I write these posts late at night while simultaneously watching Bravo, taking snaochats of my snoring husband, and making to do lists of everything I was supposed to do and didn't do that day, and likely won't do the next day either.  Or the day after that.