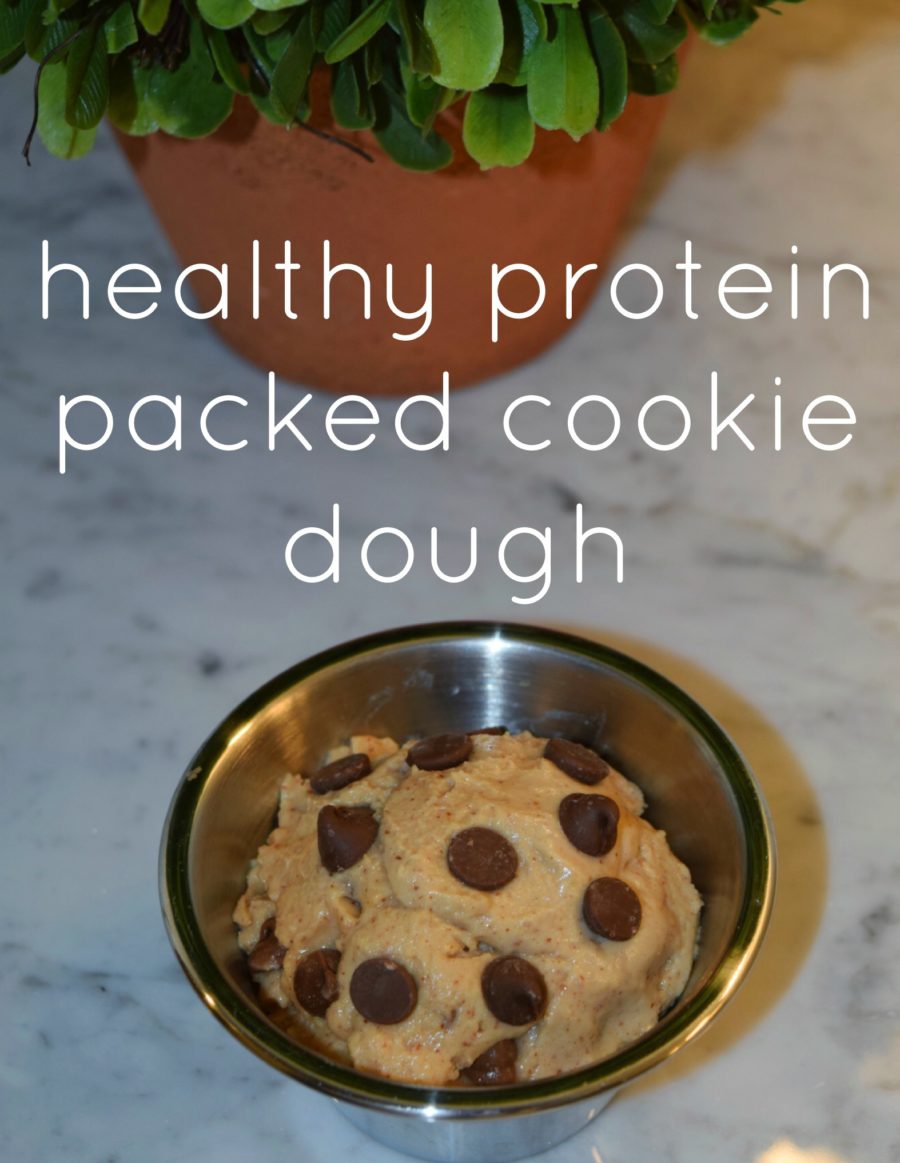 When I came across this healthy dessert that I posted in last weeks Friday Links,
I knew I would have to make it to try for myself!
If you are indulging, go for it! But if you want a sweet treat and still to be eating clean, this is a great option.
or have it after eating Corner Pizza (the best pizza in brookhaven ever) and know you achieved #balance. right?
It takes less than 5 minutes to come together, so you can whip it up faster than you could bake a batch of cookies.  And because there is no processed sugar, there is no awful sugar crash after enjoying it.
To me, the nut butter flavor does come through (which isn't necessarily the most common cookie dough flavor) so make sure you use a nut butter you like. You can use regular peanut butter for a peanut butter cookie dough flavor!  Next time I'd use mini chocolate chips so that you get a little chocolate in every bite but I only had regular on hand so it had to do.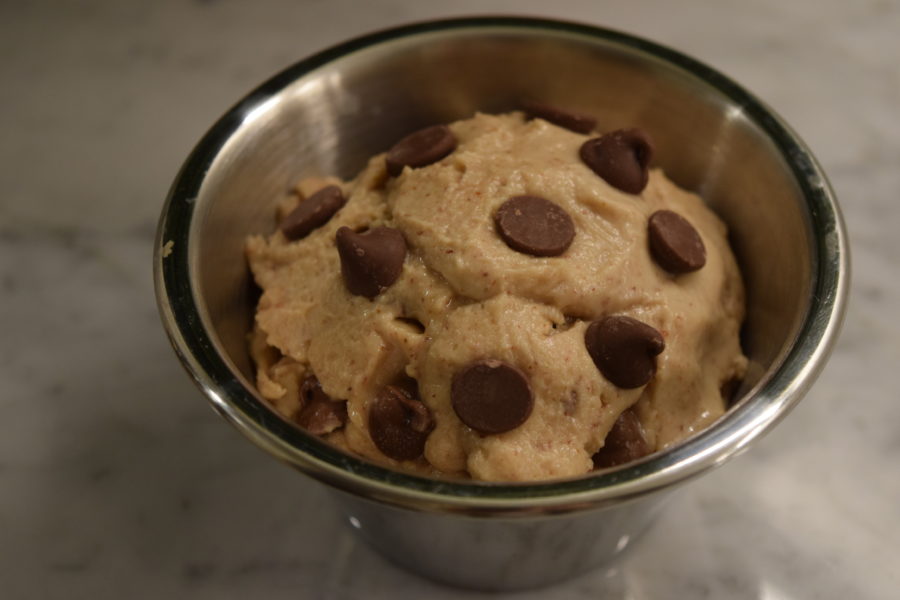 recipe from Clean Sweets
:: Protein Packed Cookie Dough ::
Author:
Taylor // The Sarcastic Blonde
Edible Cookie Dough that tastes great and fuels your body, leaving no crash later
Ingredients
1⁄4 cup coconut flour
1 scoop vanilla protein powder
1⁄4 tsp sea salt
2 Tbsp nut butter (I used almond butter)
of choice
1 Tbsp maple syrup
1⁄4 cup nut milk
Chocolate chips to top
Instructions
In a small mixing bowl, add the dry ingredients and set them aside.
In a microwave-safe bowl or on the stovetop, melt your nut butter with the maple syrup until they're combined. Pour the nut butter mixture into the dry mixture and mix until a crumbly batter remains.
Add the nut milk a tablespoon at a time until a cookie dough remains. Enjoy immediately or refrigerate to thicken up.
If you have a sweet tooh, definitely check out the Clean Sweets cookbook to see what other desserts he has up his sleeve!
The link above to Amazon has a preview of the cookbook with tons of the recipes available online to see in full before purchasing!