random thoughts for tuesday…….
:: one :: nail salon television ::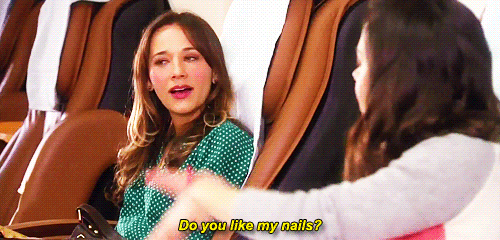 sooooo the TV programs at the two nail salons I go to have been driving me insane. I don't get my nails done nearly as often as I should, and I've decided that perhaps this is why.
THE WORST shows you could possibly play are always on. It'll be, like, a random channel like ion that plays nothing but murder-rape-dramas with awful acting or scary movies. huh? and not like, a law and order which I guess I could handle, but still wouldn't want to see getting my nails done; rather it's a very detailed scary stalker/murder things.
what?
the other place I go to occasionally has NETFLIX ! NETFLIX ! I got so excited!
except oh wait….. no. they clearly don't understand what people watch on netflix because somehow they find awful movies I've never heard of or films with subtitles.
YOU'RE KILLING ME PEOPLE. you are sitting on a goldmine with netlfix – play Friends all day everyday and every woman in that place would love it. your customer base would triple I guarantee it.
theres a nail place here in chicago that only plays sex and the city…. I'm not saying thats the only way to go ….. but apparently they figured something out that no one else did: play something, ANYTHING, that women like to watch.
at least do some HGTV or something like the place my mom and sister go to back home in Atlanta. House Hunters marathon during a nail appointment is phenomenal.


:: two :: bachelor in paradise 'textgate' ::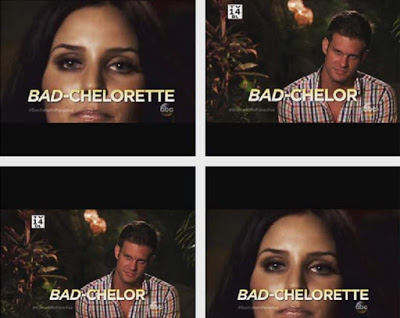 to summarize 42 paragraphs worth of thoughts about this weeks episode(s)
samantha seriously is so gorgeous I can't stand it.
but samantha is seriously such a moron and such a betch who thinks she isn't coming off as a betch that its hilarious.
samantha and joe are equally horrible. but joes resting bitchy face, horribly mean comments, vengeful spiteful attitude, and complete and utter lack of any intelligence are FAR more entertaining to watch than samantha's pretty face, so I guess I'm team joe somehow?
:: three :: fedora search is complete ::
my sad and pathetic never ending search for a fedora is finally complete.
just scroll to the next point …. or the next post because this is how pointless todays thoughts are.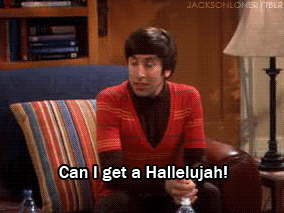 every single one was way too big. I think my head is normal sized (??) but really I think they just keep making the brim on these hats way too big (nordstrom, jcrew, madewell were all misses). They looked horrible.
Target to the rescue! The fedora below is the perfect size and tiny and cute!
and best of all it is the least delicate of any one I tried (the j.crew one was so delicate I would have ruined it in an hour) and it holds its shape perfectly so packing it should be easy.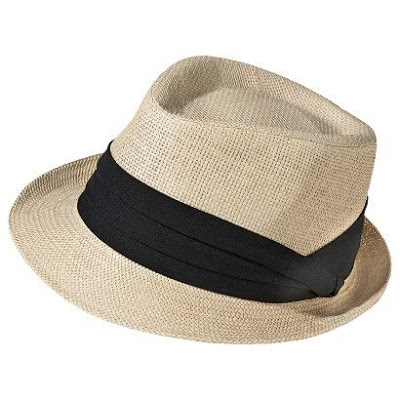 :: target fedora ::
:: four :: style and herpes ::
I saw this quote on instagram…….


and I immediately thought of the NYC Housewives reunion outfits (that you all agreed were HORRIFYING)
and all I thought was "so true. and I think some of these ladies are lacking the style but having the Herp."


:: five :: exciting TV on Bravo tonight ::
Below Deck is back with the best resting bitch face character there ever has been, Kate.
sadly, the crazy drunk I love is not back this season.


ANNNNNND its the season premiere of My Fab 40th.
so set those DVR's ladies!!