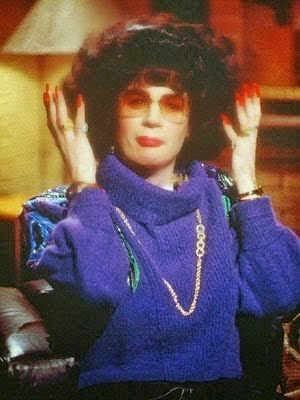 discuss amongst ya-selves….
:: the bachelorette ::
lets just take a moment of silence to thank the tv gods that this season is over.
the highlight of the episode was how SHOCKED kaitlyns family was when she announced that she accidentally went too far with one of the contestants. and by shocked I mean it would be like me announcing I just spent a Sunday accidentally watching an entire season of a TV show.
I felt bad for about a half second (okay maybe a whole second) when Kaitlyn was dumping Nick because he TOTALLY did not think he was the runner up being sent packing AGAIN.
then I just thought it was awesome because I remembered I can't stand him.
and then he throws his claddah ring from ireland in the limo at the camera like a little beyotch and I was like this is awesome I can't believe I even felt sorry you for a second.
Then she picks Shawn and I was like "UGH I can't stand you both. IS IT NEXT SUNDAY ALREADY? Get off my television!" (just kidding then I watched hour 3 of this crap with a pointless after the final rose. Lord help me.)
and I thought I was crazy for thinking shawn's face looked different, but then I went online and saw that other people were talking about it too?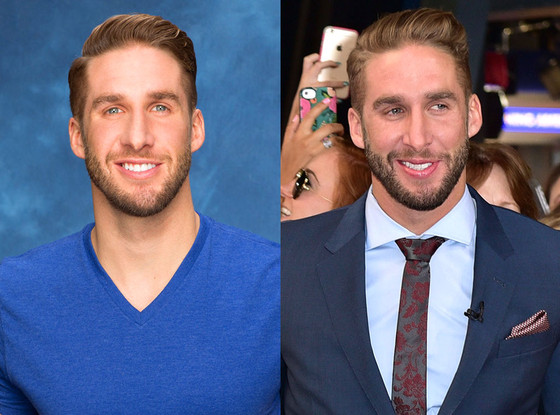 perhaps he just discovered the oil wipes that the producers of ABC for some reason never thought to hand him.
:: Gisele did WHAT ::
oooooohhhhh eeeemmm geee.
did you hear the story about gisele wearing a burqa to get plastic surgery in paris?
page six says gisele wore a burqa to go get her eyes done and a breast lift in paris.
SO MANY THINGS WRONG WITH THIS SITUATION I CANT EVEN.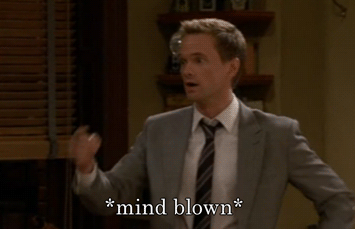 first of all, wearing a burqa has been illegal there for years.
second of all, she wears freaking flip flops. yeah….. because women who can't even show an inch of skin can totally show their entire foot gisele. NO.
then she uses her longtime driver to take her to and from.
SERIOUSLY THIS IS SO CONCERNING is her personal assistant as dumb as she is?? I mean, they must have a whole team of people that "planned" this secret act.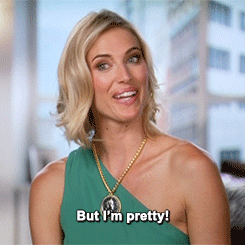 brain. trust.
:: RHOOC ::
I seriously just can't with Shannon this season. I really can't.
I have anxiety ever time she starts to speak. I have anxiety even thinking about it right now. shannon flipping out in front of everyone for every single answer david gives during the "couples game night". ohhh my gosh my skin itches its so painful to watch.
LOOK AT THEIR FACES. I mean seriously I'm sorry is there really any hope?!?


I also just really can't with Meghan. they both are awful for completely opposite reasons.
meghan acting like she is ACTUALLY parenting her stepdaughter and being in any way shape or form successful week after week just makes me feel embarrassed for her. but the way meghan talks is probably what drives me the most crazy. if you know me or have been reading long enough you may have caught on that speech and mouth movements of people I watch on a weekly basis really makes me crazy and her mouth has that effect.
also, lovely pink hair on WWHL. I don't know which was worse, the turban on the trip or the current hair color.
and don't even get me started on vicki going all postal about women spending their husbands money (when no one was even spending anything or saying anything about that). ummmm pretty sure you're just being an angry lady that is a slave to her job and your boyfriend is a golddigger who you do everything for. but whatever.


but I DO agree with vicki on how PERHAPS you should take a pregnancy test before a trip to tahiti to find out if you are pregnant or not. it's 2015. it takes 1 minute. I know Lizzie, the advances in science are just mind boggling.
:: RHONY ::
for real though, when is Sonja going to get a legit dentist?
it's like, has her dentist never heard of an implant?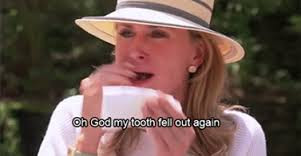 how do teeth keep falling out. its been YEARS you should have this figured out by now.
Listening to Carole and Dorinda talk was very non-housewife like and I loved it – it was like watching actual reality television sans drama and it was wonderfully real and sad.
and apparently red jumpsuits are the new outfit, because every single person in attendance at the Skinnygirl event had one on. and single Ramona is even more obnoxious than married Ramona good lord.
:: bennifer ::
if ben affleck is really cheating with the nanny I am gonna be peeved.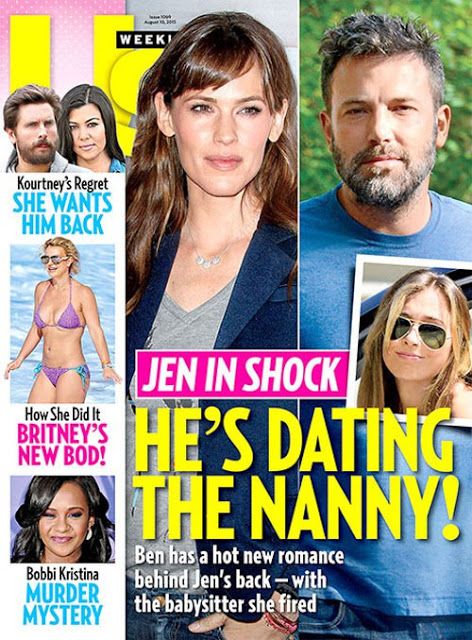 just kidding just kidding I hate a cheater.
:: jackhole of the week ::
I started watching unreal and kind o hat myself for watching it and weirdly liking it.
its horrible. truly awful.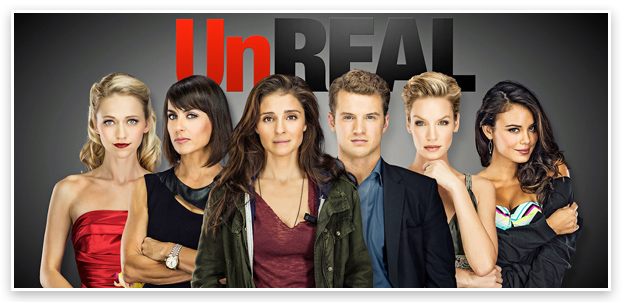 annnnnnnd I'm 8 episodes in……. ugh eff my life.
seriously send help. i think this is me hitting rock bottom.
as always, ignore my own blatant grammatical errors whilst I make fun of others poor grammar during coffee talk on a weekly basis.
#hypocrite #sorryimnotsorry
I write these posts late at night while simultaneously watching Bravo, taking snapchats of my snoring husband, and making to do lists of everything I was supposed to do and didn't do that day and likely won't do the next day either. or the day after that.