the baking bug bit me big time last week.
(I rewrote that twice and no matter what there's alliteration. apologies)
I hadn't baked anything new and fun in what seemed like months, so a girls dinner was the perfect excuse.
I chose this funfetti cookie cake because it was more cute than anything, but ended up really loving it. I like sugar cookies and cookie and cake and funfetti of course but none of those are really a favorite.
Combine them all into one, however, and it was perfection.
and, as always, it was SO easy. it took minutes to get everything into the pie pan and into the oven.
and in my humble opinion my picture actually turned out pretty, so I did cartwheels.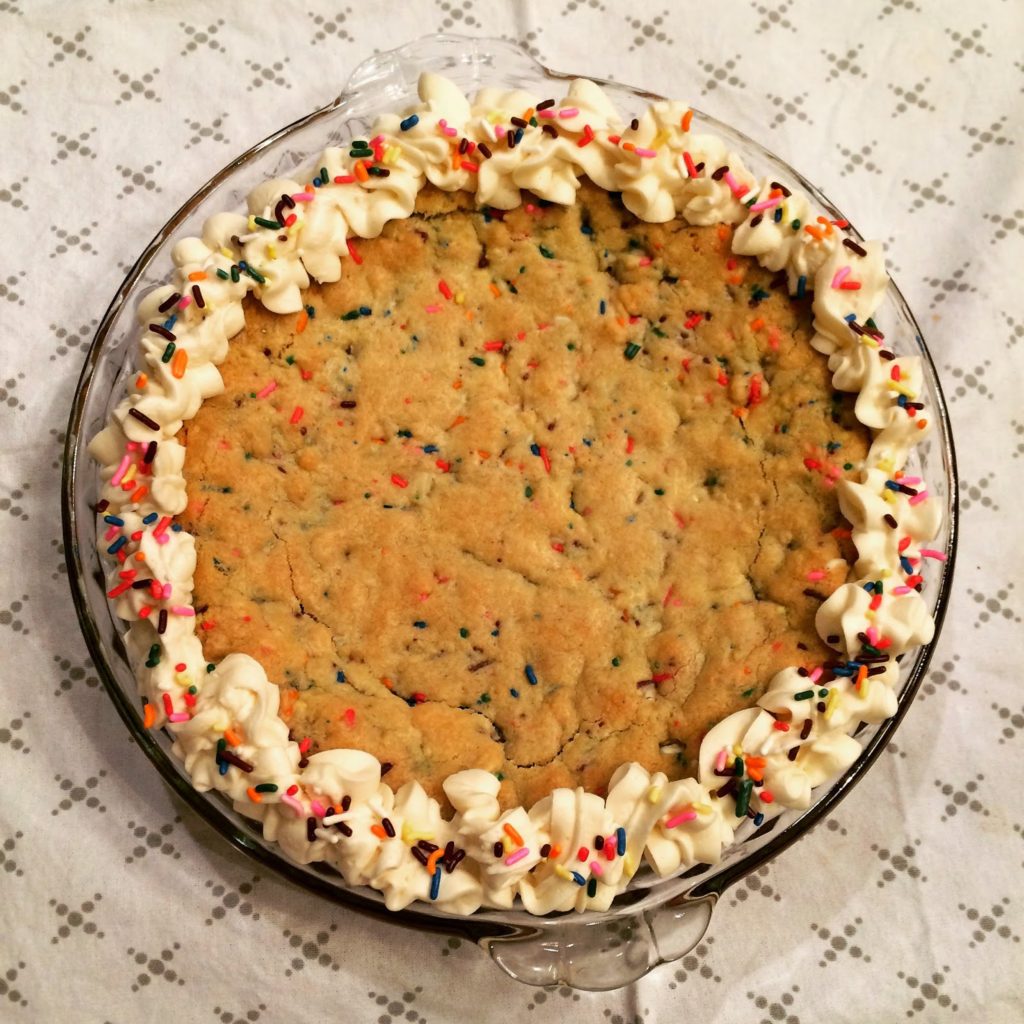 Funfetti Sugar Cookie Cake
Ingredients:
1/2 cup (115g) unsalted butter, softened to room temperature

3/4 cup (150g) granulated sugar

1 large egg + 1 egg yolk* (*room temperature!)

2 teaspoons vanilla extract

1 and 1/2 cups (190g) spoon & leveled Gold Medal all-purpose flour

1/4 teaspoon salt

1 teaspoon baking powder

1/2 teaspoon baking soda

1 and 1/2 teaspoons cornstarch

2/3 cup (120g) white chocolate chips

1/2 cup (80g) rainbow sprinkles (not nonpareils)*
VANILLA ALMOND FROSTING
1/2 cup (115g) unsalted butter, softened to room temperature

1 and 3/4 cups (150g) confectioners' sugar

2 Tablespoons (30ml) heavy cream or half-and-half*


1 teaspoon vanilla extract

1/4 teaspoon almond extract* (*optional, I will leave out next time I think. see note below)

salt, to taste

extra sprinkles for decorating on top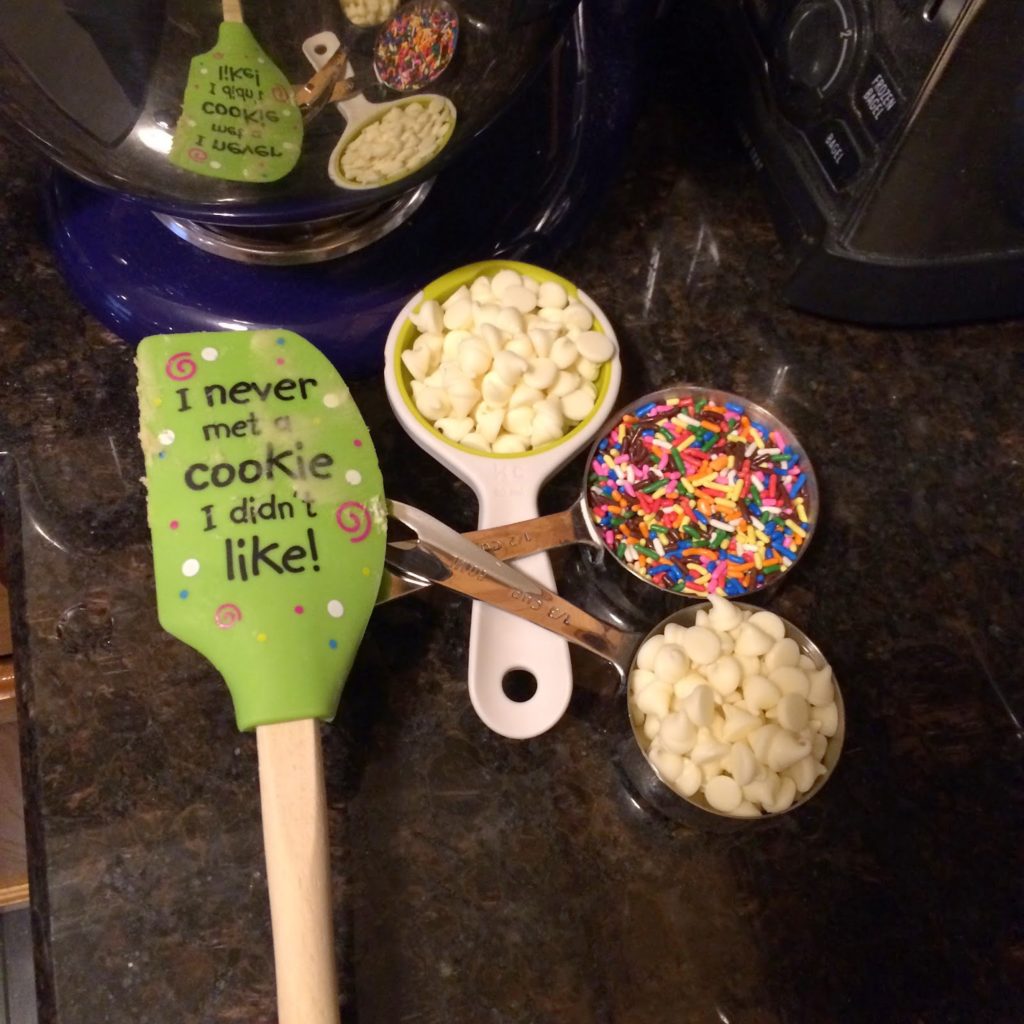 Directions:
Preheat oven to 350F degrees. Spray a 9-inch pie dish or cake pan with nonstick spray. Set aside.
In a large bowl using a hand-held mixer or stand mixer fitted with a paddle attachment, cream the softened butter for about 1 minute on medium speed. Get it nice and smooth, then add the sugar on medium speed until fluffy and light in color. Beat in egg, egg yolk, and vanilla. Scrape down the sides as needed.
In a medium bowl, whisk together the flour, salt, baking powder, baking soda, and cornstarch. With the mixer running on low speed, slowly add the dry ingredients to the wet ingredients in 3 different parts. The dough is quite thick. Once combined, gently fold in the white chocolate chips and 1/2 cup sprinkles using a rubber spatula (or by mixing on low speed).
Press the cookie dough evenly into the prepared pan. Bake for 25-30 minutes or until very lightly browned on top. You want the cookie cake to be extra soft in the center, so careful not to overbake. Allow the cake to cool completely on a wire rack at room temperature before frosting. The center will slightly sink – that's normal.
For the frosting:

With a handheld or stand mixer fitted with a paddle attachment, beat the butter on medium speed until creamy – about 2 minutes. Add confectioners' sugar, cream, vanilla and almond extracts with the mixer running on low. Increase to high speed and beat for 3 full minutes. Add more powdered sugar if frosting is too thin or more cream if frosting is too thick. Add a pinch of salt if frosting is too sweet. I usually add anywhere between 1/8 – 1/4 teaspoon of salt.
Frost the cake as desired, I used a Wilton 1M piping tip to decorate the edges. Using a very sharp knife, cut into slices and serve. This cake goes wonderfully with vanilla ice cream! Store cake in an airtight container at room temperature for up to 2 days and in the refrigerator up to 5.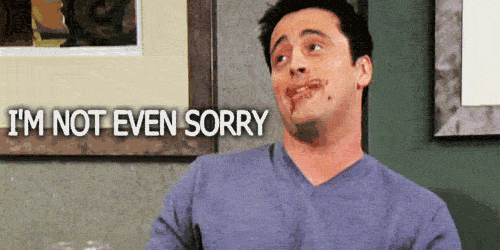 at 25 minutes mine wasn't quite cooked so I waited until 30 minutes, but at that point it was already a little more brown that I would have liked. take it out earlier than you think you should or don't walk away during those final minutes because it will brown quickly and you want the more underdone, chewy cookie.
when pouring the almond extract that the original recipe says YOU JUST HAVE TO HAVE BECAUSE IT TOTALLY MAKES THE FROSTING, pay attention to what the hell you are doing … . because if you don't then you will accidentally pour 3x as much into the bowl and suddenly the yummy frosting is pretty much ruined.
whoops.