Happy Super Bowl Weekend!
it's a two post day! check out today's outfit post and favorite finds here! 
Today I am sharing the easiest make ahead snack to have for any party or occasion.  I shared these a few months ago on instagram but never posted the recipe on the blog.  These are addictive nibbles to have in a bowl or in little bowls throughout the living room when people are over (but half the time they never make it out of the jumbo ziplock bag and everyone just keeps pulling them out all day until they disappear!)
You think you like Cheez Its and that they are addictive until you make these cracked out Cheez Its.  Then you'll know how addictive they really are!  Make these the night before, because it needs 12 hours for all of the fatty goodness to sink into the Cheez It's.
Make sure you get the BIG JUMBO CHEEZ IT'S not the regular sized, and otherwise it's idiot proof!
and with that I give you……
FATTENED UP FATTY MCFATTY CHEEZ IT'S
aka
CRACK CHEEZ IT'S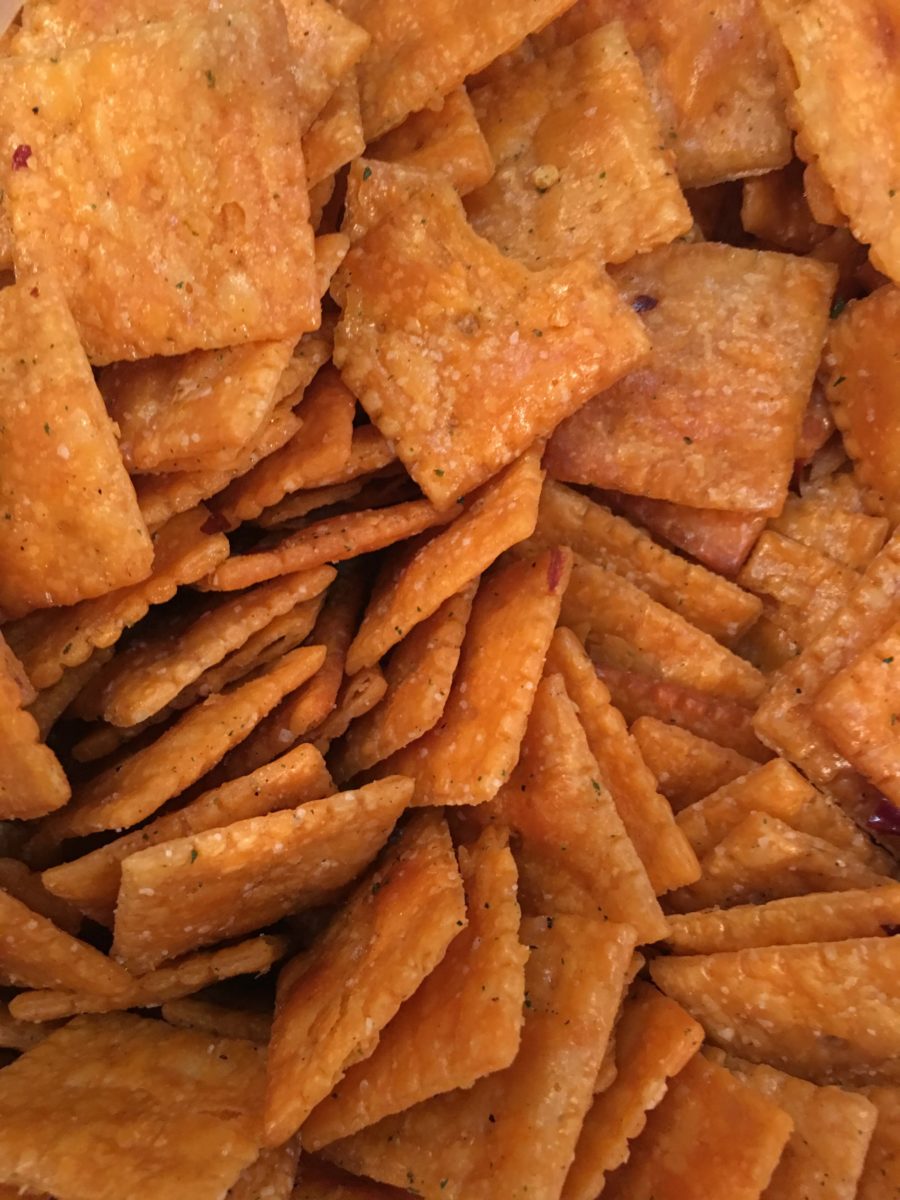 Fattened Up Fatty McFatty Crack Cheez It's
Author:
Taylor :: The Sarcastic Blonde
The most addictive snack mix to have on hand for any party or occasion.
Ingredients
2 Boxes BIG Cheez Its (make sure it is not the regular size! must be the BIG size!)
1 package Hidden Valley Ranch dry seasoning mix (10 oz)
1 teaspoon red pepper flakes
¾ cup canola oil
and you will need a JUMBO ziplock bag to mix them in, a HUGE one
Instructions
Put the 2 boxes of Big Cheez Its into a jumbo zip lock bag.
Mix the oil, ranch packet, and red pepper flakes together and whisk to combine.
Pour the mixture into the Cheez It's bag, seal closed, and gently rotate bag up and down and round and round (very technical) until the mixture is evenly distibuted.
Let the mixture sit for 12 hours and then transfer to a clean zip lock bag or tupperware to store.