I hope you all had a great weekend!
I had two of my girlfriends in town visiting for the weekend and we had a such a great time!
Friday we went to Barry's Bootcamp to kick off the weekend on a high note before indulging for the remainder of the visit.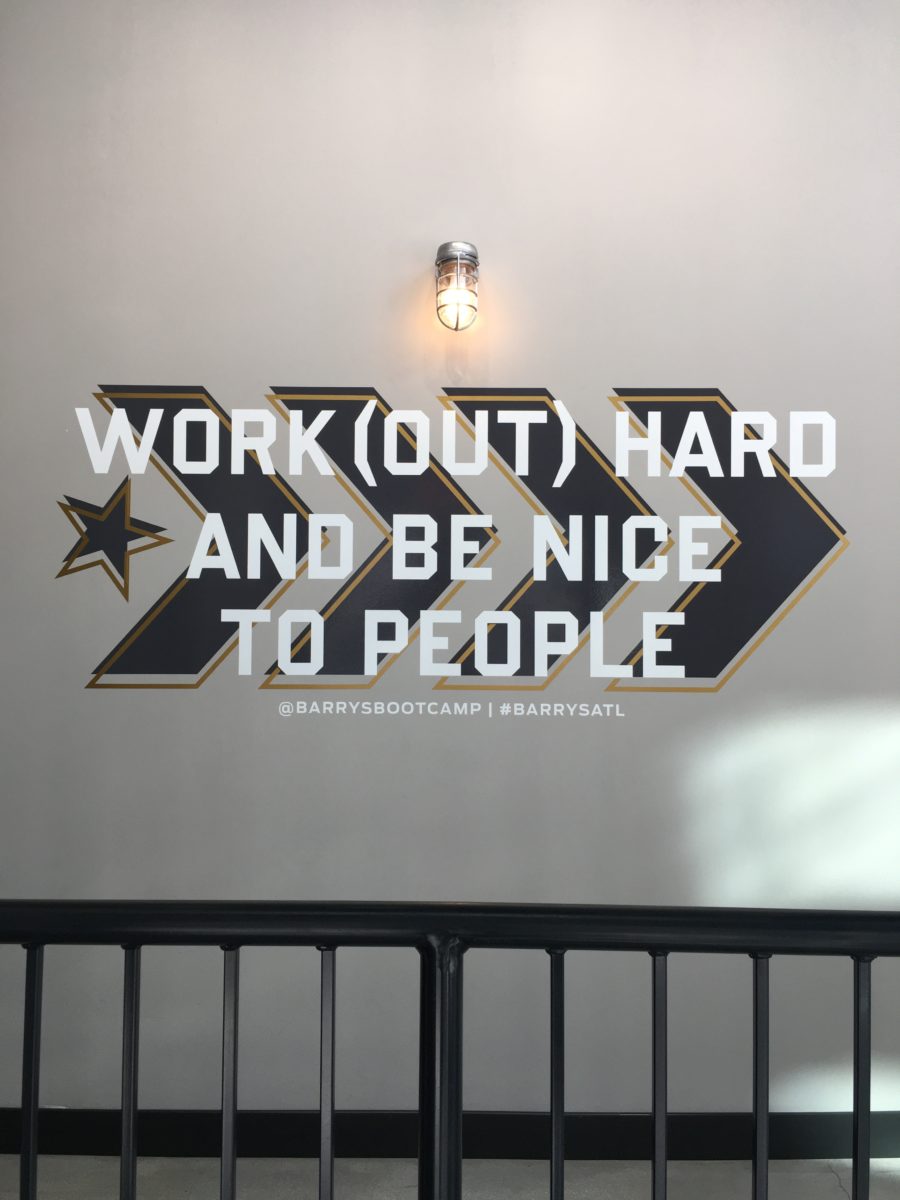 We stayed to shower in their showers because of all of the Oribe products….. when it's $32 a workout class, YEAS I am going to get my moneys worth.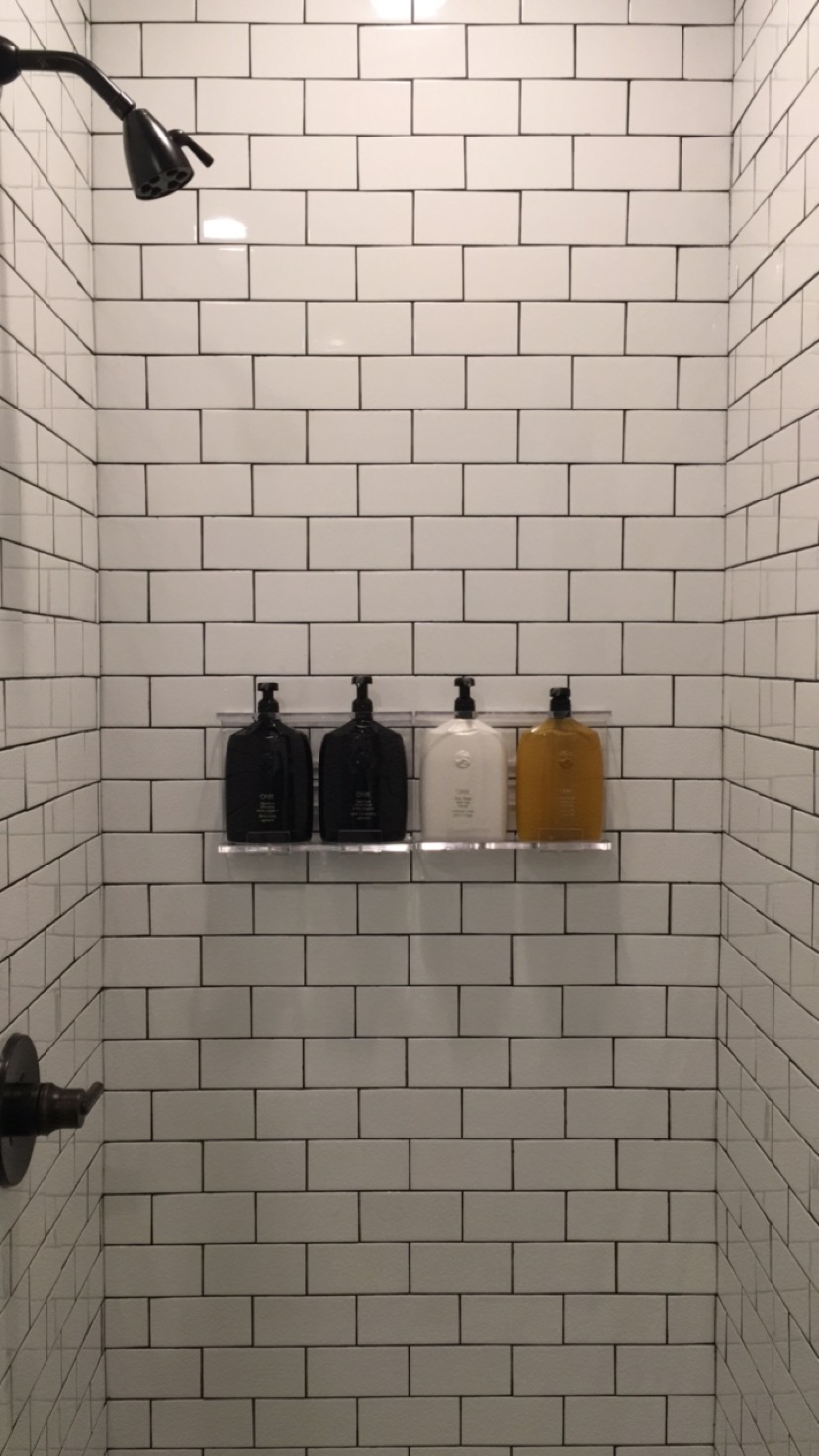 Later that day we went to Ponce City Market for lunch and hung out on the roof with the fire pits.  It was such a relaxing day!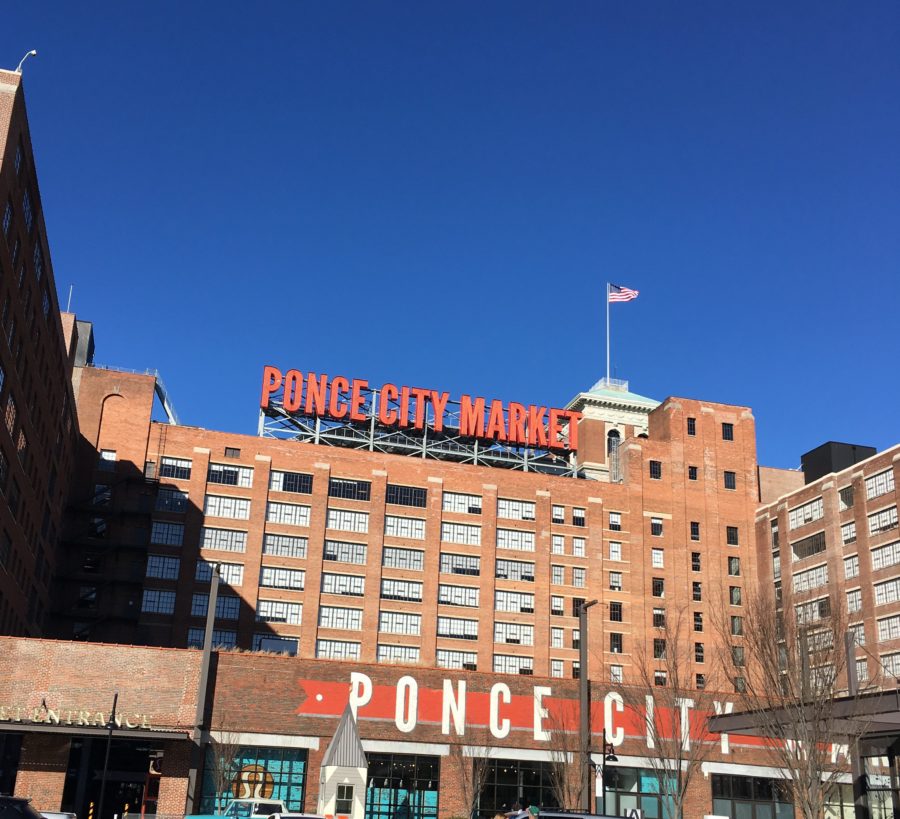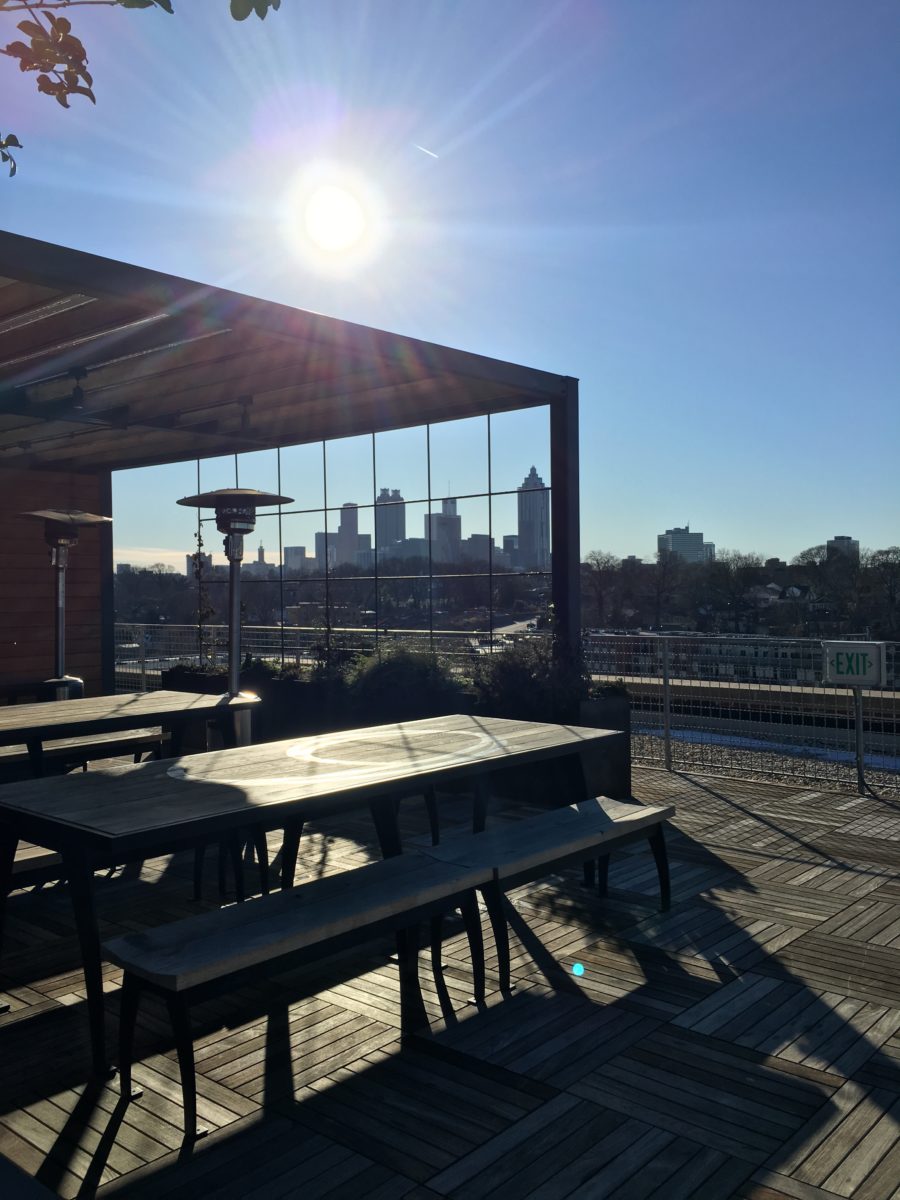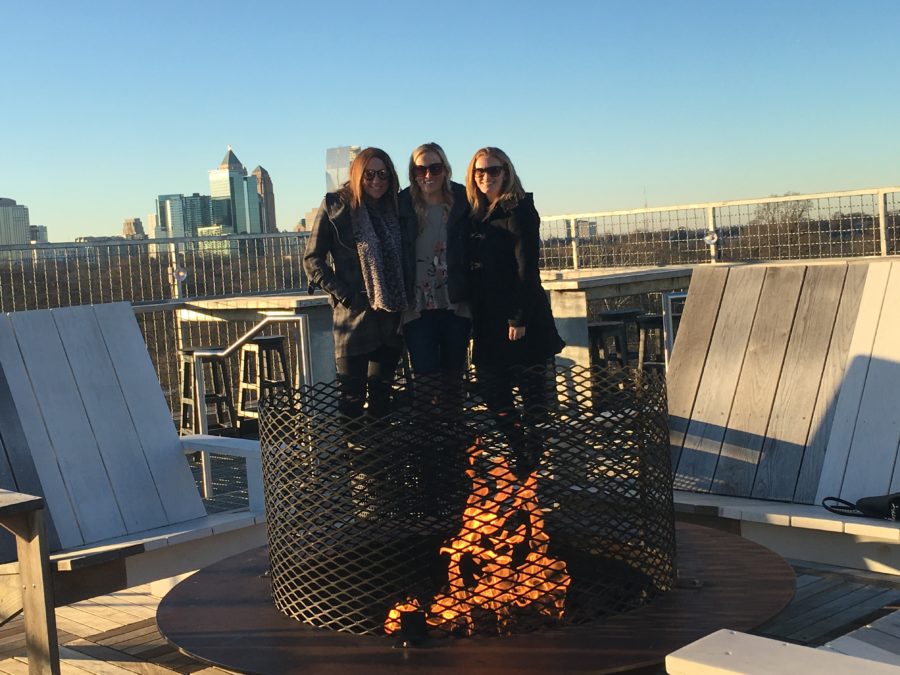 Later that night we headed to West Midtown for dinner and popped into The Painted Duck, the new bowling and game place here in Atlanta.  It was PACKED but such a neat space! Definitely recommend it.
Saturday we went to Venkman's for brunch.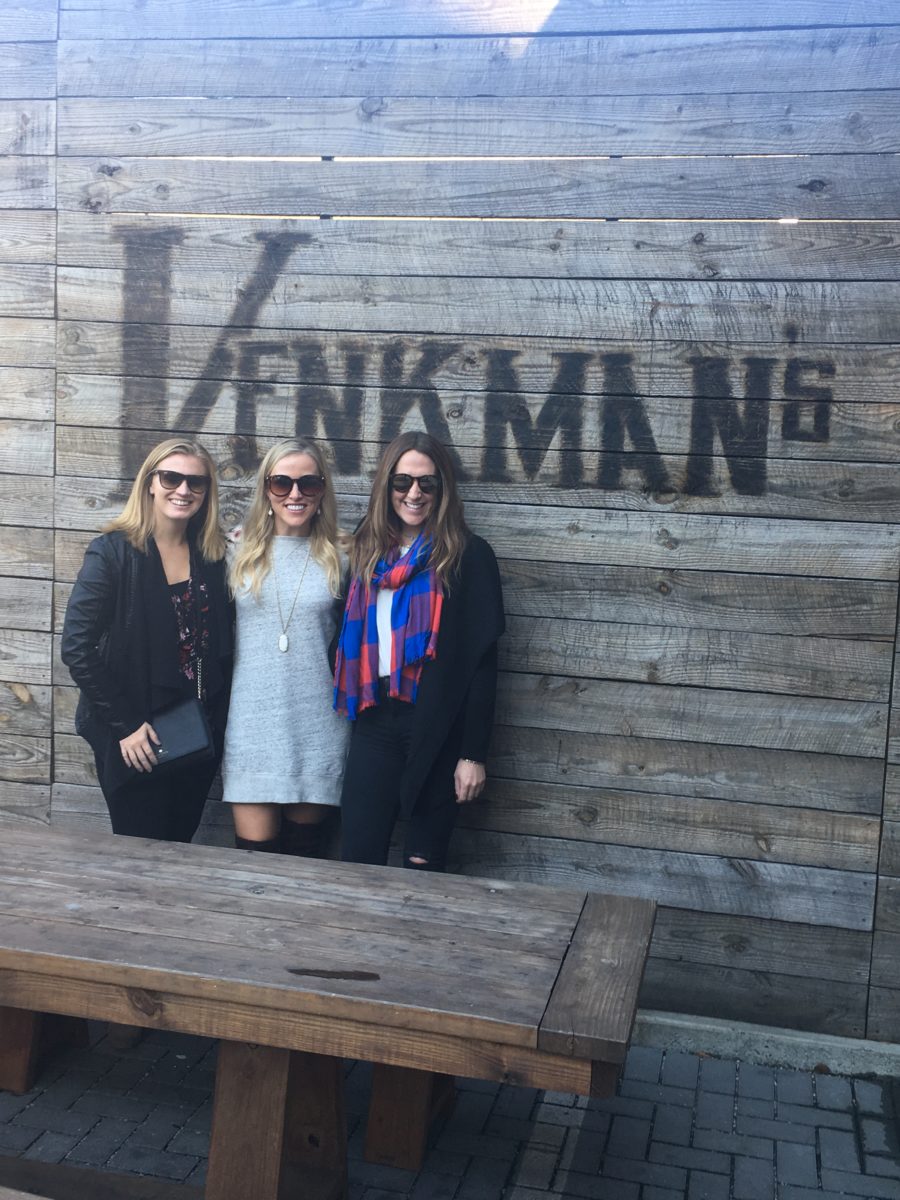 I had been their once to see Yacht Rock (loved Yacht Rock and recommend!) Their brunch was delicious! They have live music and bottomless mimosas and their brunch menu was great!  We shared the Blueberry Ricotta doughnuts which were amazing, and I had the breakfast huevos rancheros.  They were SO GOOD.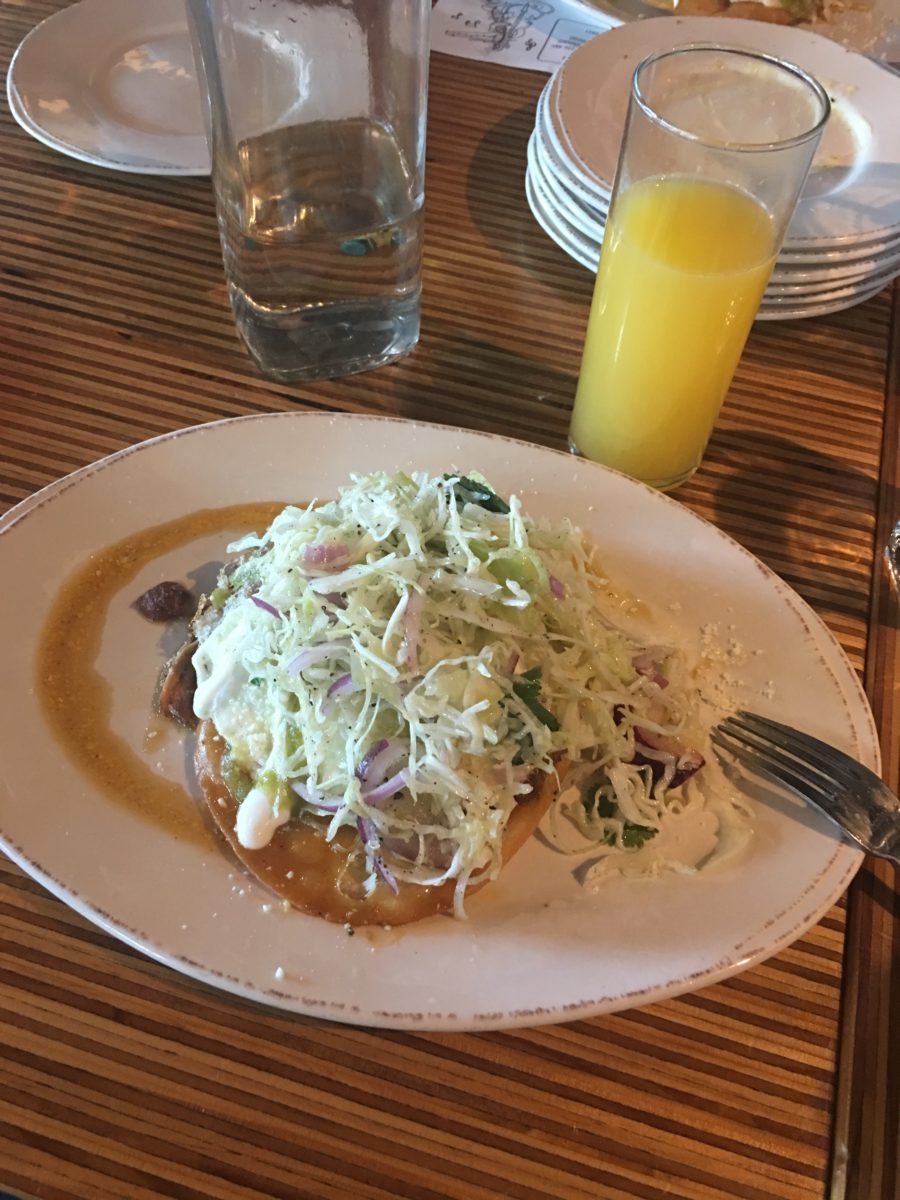 For those with kids, I saw online that they do a Frozen themed brunch in the mornings too! 
It was finally a gorgeous weekend, so we walked the Beltline and headed to a couple of other spots for snacks and cocktails before heading back home.
If you haven't tried these Trader Joe's Frozen Croissants they are worth a try! You leave them out overnight and they get nice and big and flaky.  I love the chocolate, but I am not nuts for almonds, so the almond flavor was just okay.  William Sonoma makes a plain croissant that I prefer to the almond, but otherwise they are a close second!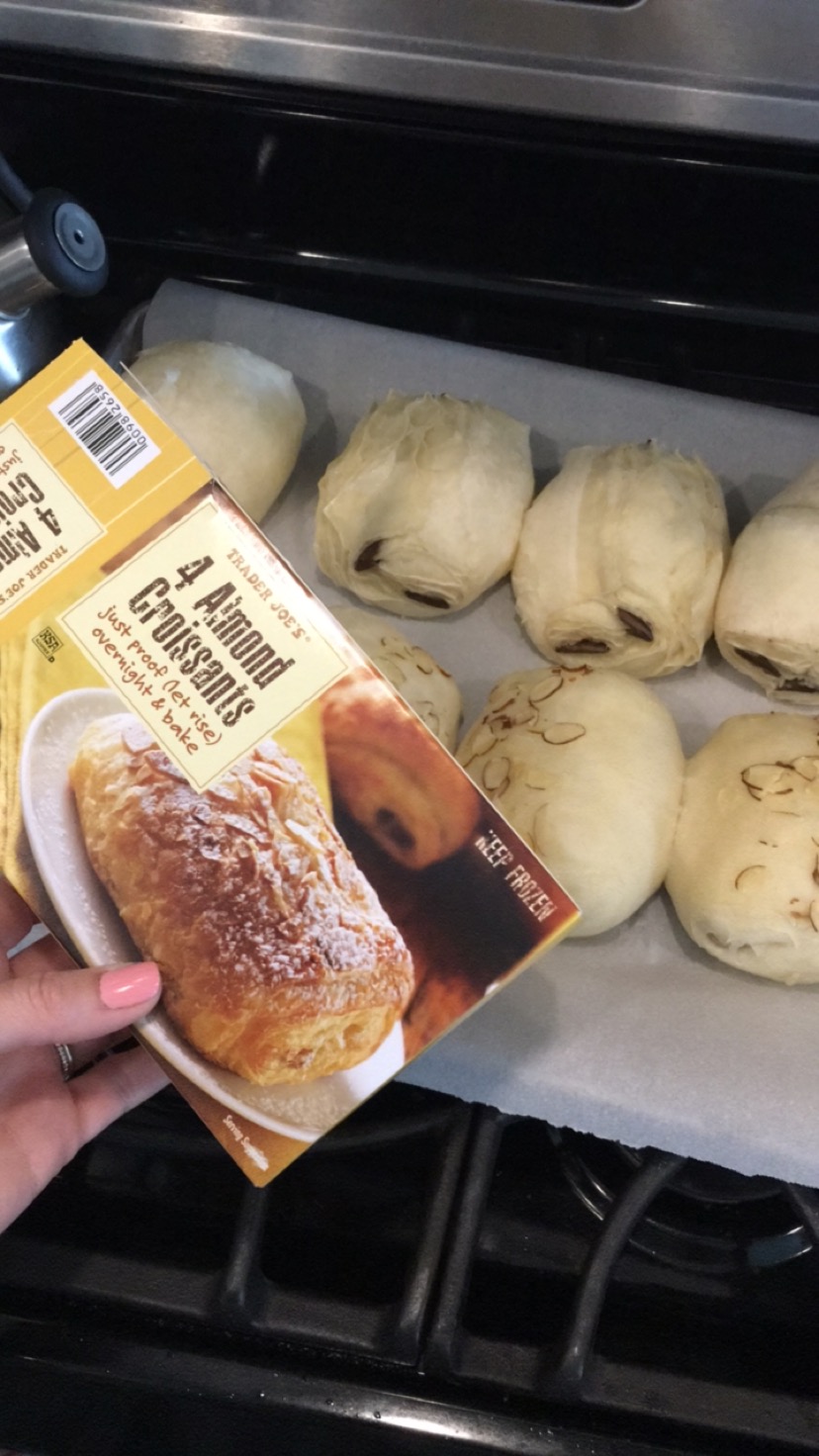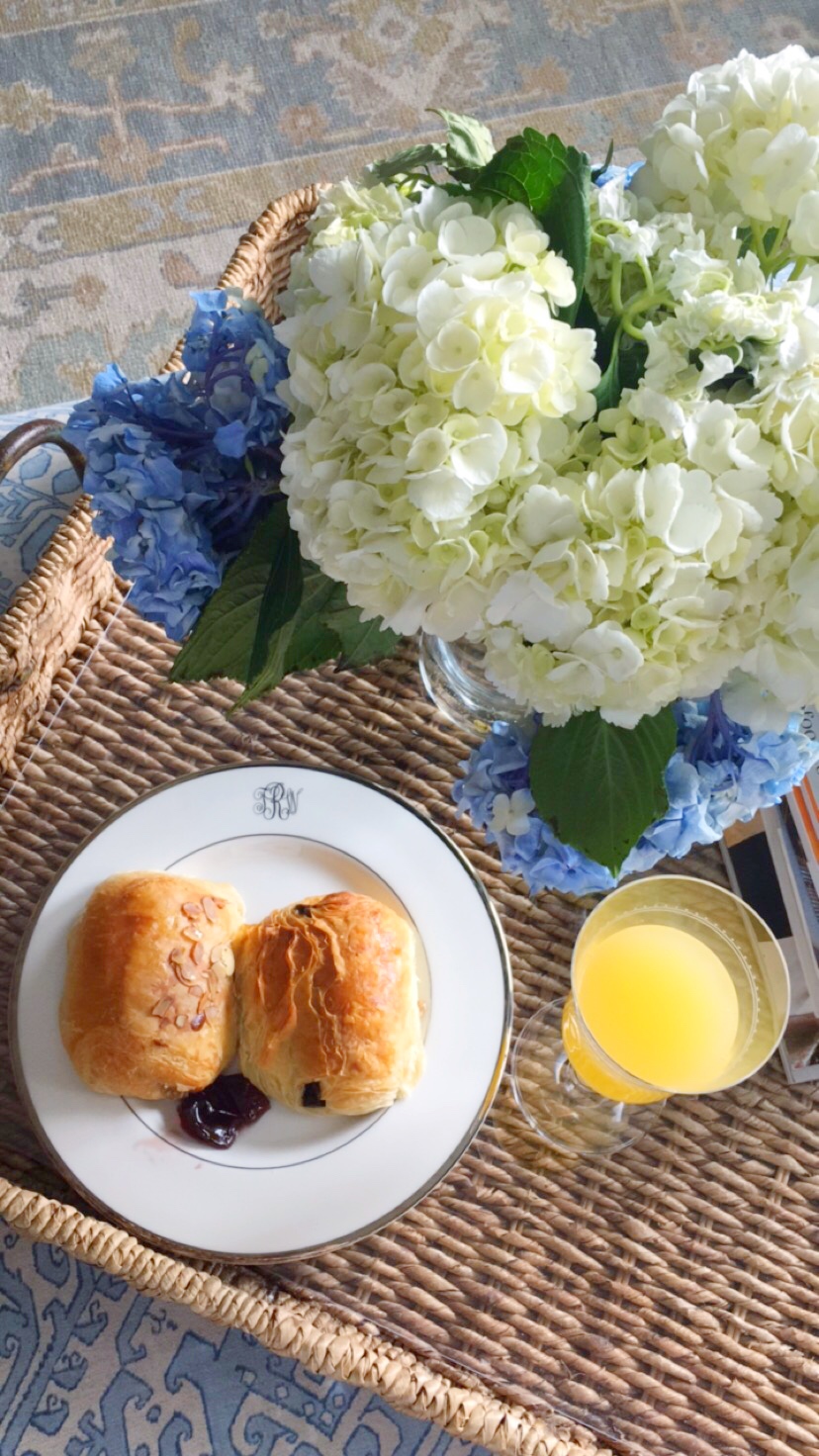 Sunday was absolutely gorgeous and almost 70 degress (finally!).  Kip and I went on a long walk after the girls left and worked on some home projects.  We are having the roof being replaced this week – it's a pain, but I know it needs to be done, so at least we'll have peace of mind when it's over!
I tried this red lentil pasta with some pesto and chicken sausage yesterday – it was good, but not great, and definitely has a different texture than regular pasta.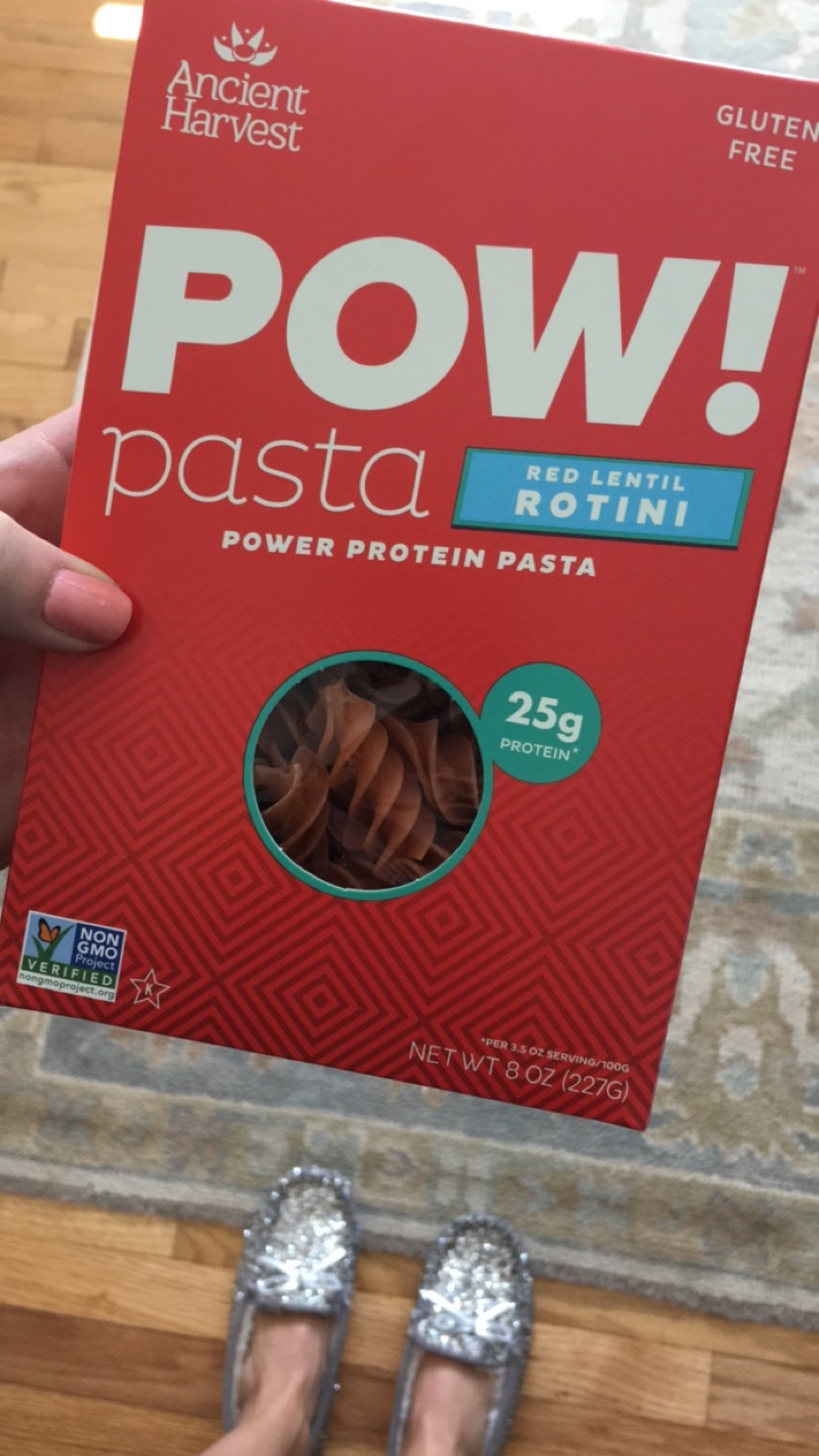 It has a lot more protein but is still fairly calorie dense, so I'll probably pass on trying something like this again
I am taking a break from gel/no-chip manicure because my naisl are so thin and week, and I already want to run back and get my french gel.  This is OPI Tagus In Ur Selfie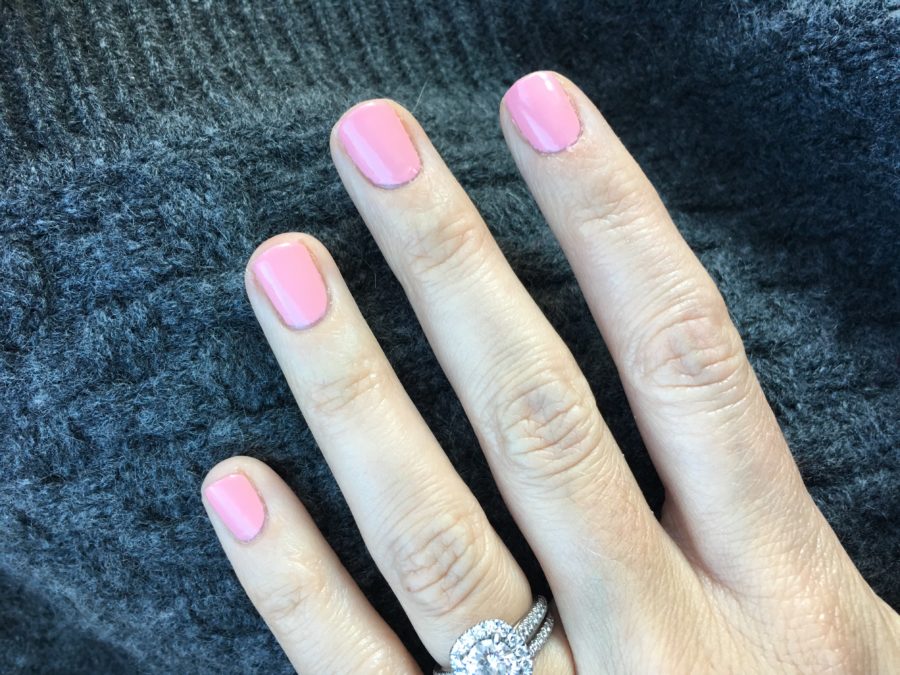 I feel like my nails look awful with just regular polish (slash they do because they are all chipped already!)
I am starting my 30 Day Challenge Today with a visit to Blast for a workout class – more on that tomorrow!
I did this last year and it's a great kickstart to health + wellness routine after an indulgent two months or so!
You can read about last year's challenge in this post.

Sunday's Inspirational Quote for the Week :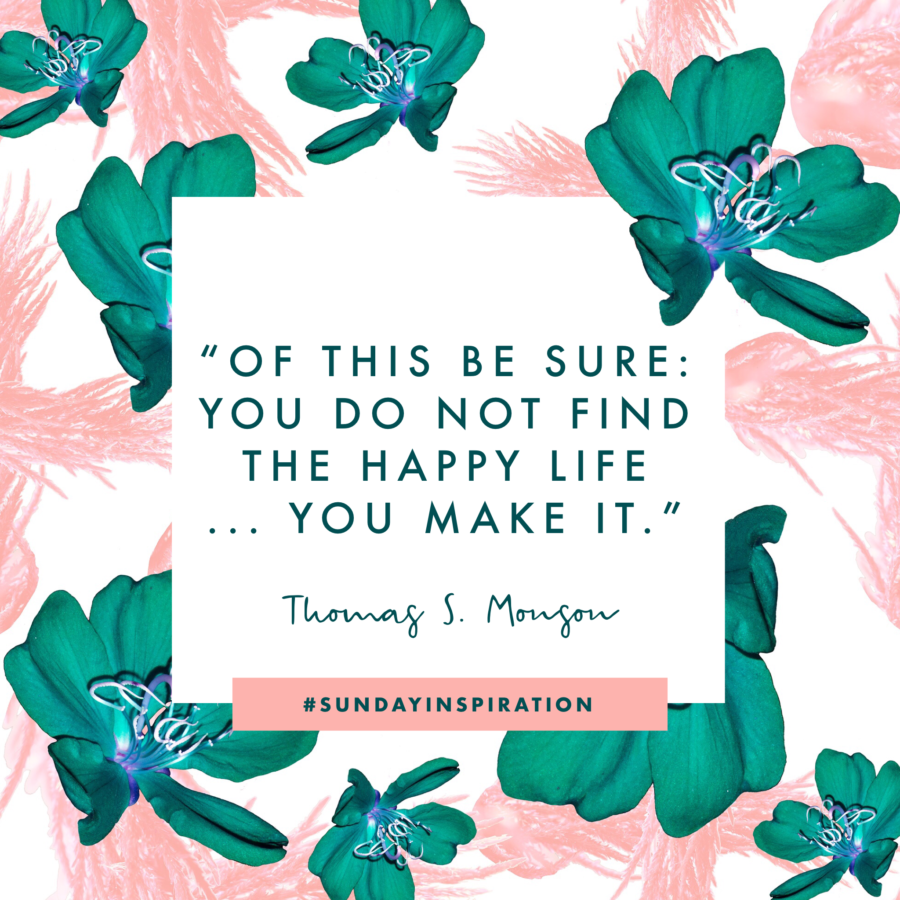 Happy Monday Everyone!
and don't forget…… SUMMER HOUSE STARTS TONIGHT!!!