In Chicago, I wore the same "uniform" everyday for 6+ months.  The black North Face puffy coat was on at all times, and I matched every other girl in Chicago from November to ______ (far too long).  My husband would accidentally walk up to people in the grocery store thinking it was me because every girl in there would be in her boots and black puffer.
Needless to say, when we moved to Atlanta I was very excited to hang the black puffer in guest closet.  I got this quilted navy jacket during the Nordstrom Anniversary Sale in 2016 and am going into my second winter loving it just as much.  When it was freezing over New Years at the cabin, this baby kept me nice and warm despite being lightweight! It is like a puffer coat, with without the giant puff!
I love the brown faux-leather accents in the piping and in the shoulder pads; I feel like it gives it a little bit of a preppy touch.  I was so excited there was the option of navy instead of black, but if black is your thing they have that too, and it also comes in a gorgeous green color.
And if long coats aren't your thing, they also make it in a short version. 

It's now *ON SALE* a couple different places!
Oh, and my sunnies are a total steal at only $15!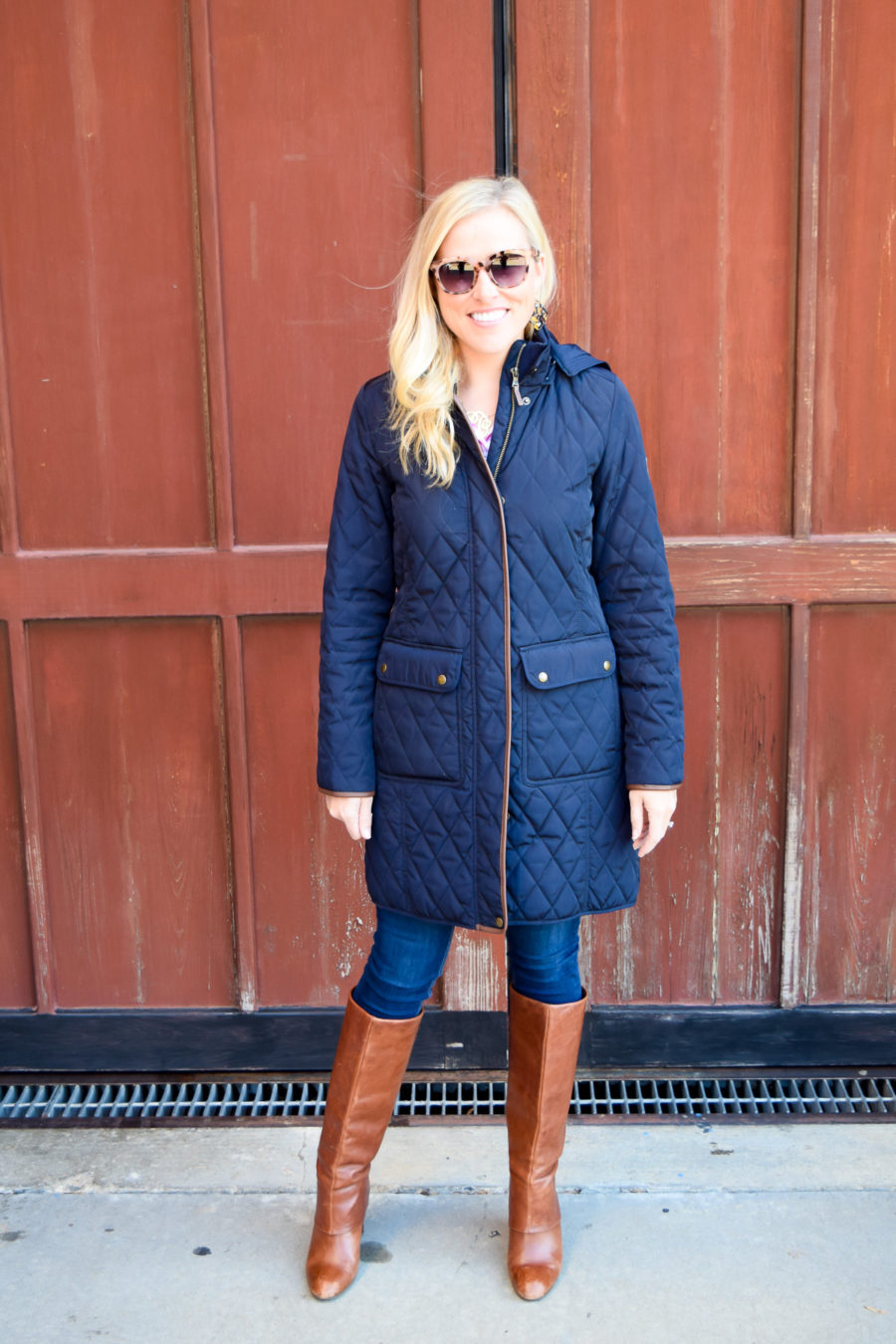 I wear a size XS, runs slightly large, I still have enough room for a sweater but nothing bulky like a thick sweatshirt
35% off and available in black and moss green
& almost identical coat but with different pockets available here
& also available 40% off in a short version for under $100
& green short version available here
& slightly different pockets, but all sizes and more colors of short version available here
……sorry for all the options, but wanted to share them all! I really love this coat!
:::::::::::::::::::::::::::::::::::::::::::::::::::::::::::::::::::::::::::::::::::::::
I am (hopefully) en route to a morning workout class as this post goes live, trying to make good on my resolutions and not give up on Day 2 🙂 I really am treating this week like it is the first week of January and last week didn't exist….. no judgements….. 
I'm going to share a food journal and meal and snack ideas, but wanted to share something new I have been trying since December (I shared this on instastories.  I bought these GG Fiber Crackers (available at Whole Foods + Amazon) after hearing about the F-Factor Diet on The Skinny Confidential Podcast.  (I listened to a bunch of Kelly Leveque Podcasts after getting her book Body Love and it led me to Skinny Confidential – some episodes are better than others but I love her health/wellness/fitness episodes).  The F Factor Diet is all about fiber to keep you full so I figured why not give the crackers a try!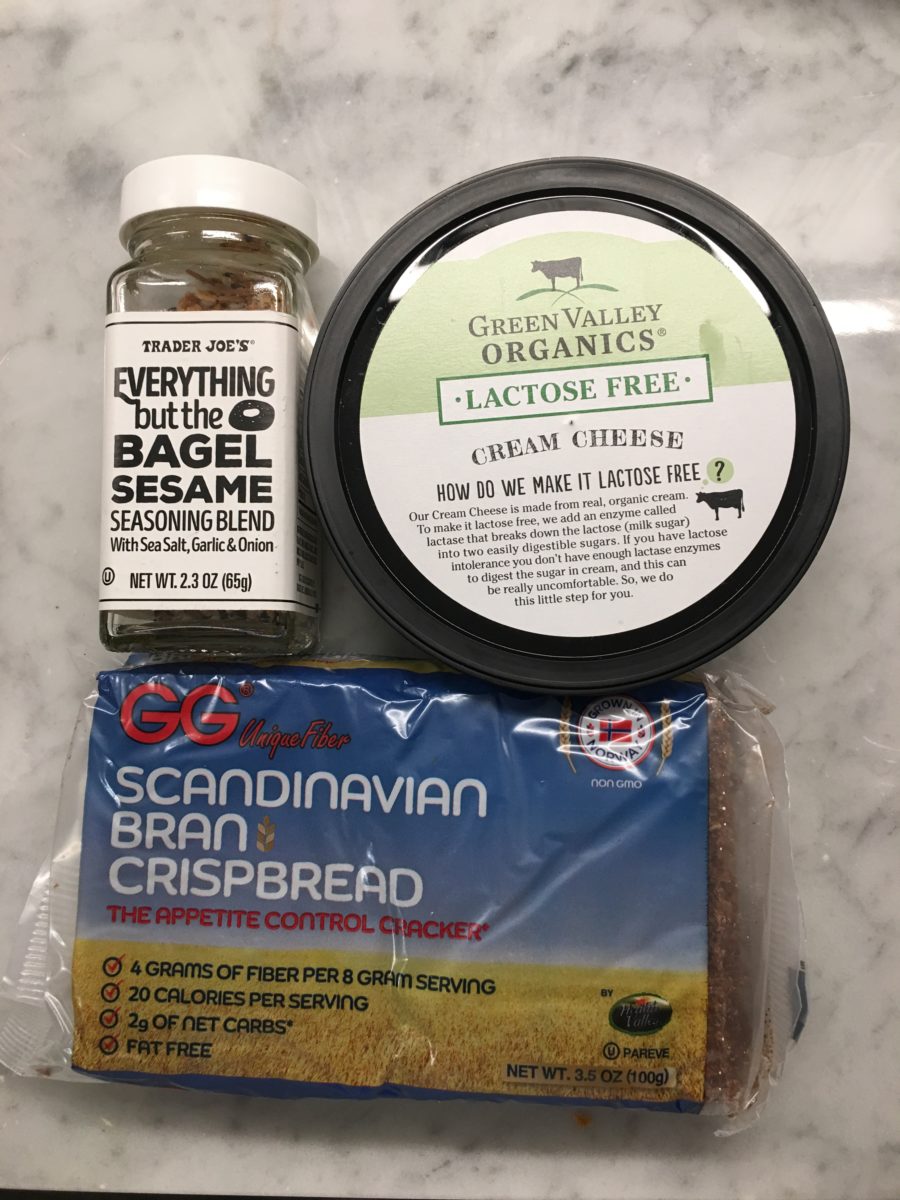 For Christmas I brought the crackers with me to the beach to make "everything bagels" for breakfast as my smoothie replacement since I knew I would be eating and drinking garbage the rest of the day.  They are great with some light cream cheese and the Trader Joe's Everything But The Bagel Seasoning.  Even my family – who does not get on board with most of my healthier snacks – enjoyed them.  The seasoning is key because the crackers taste like nothing.  You just have to use them as a "vessel" for something else (i.e. use them as the "bread" in a breakfast sandwich).
Each cracker has 4 Grams of Fiber and only 20 Calories and no Carbs.   So they're kind of a win win!
The other way I'll use them is as croutons in a salad. I just put them in a zip lock bag and smash them with a wooden spoon.  Sunday night we grilled some fajita steak and I added it to my salad with the GG Crackers.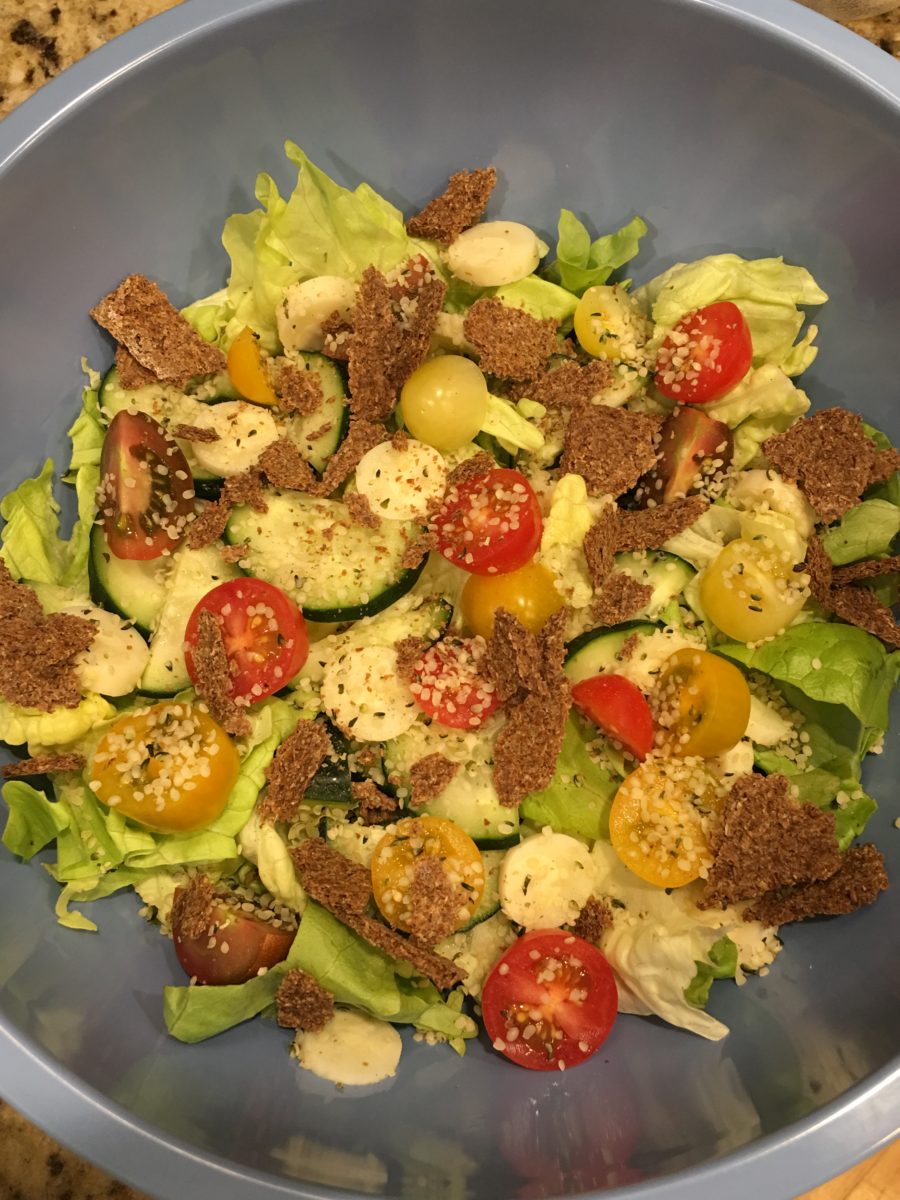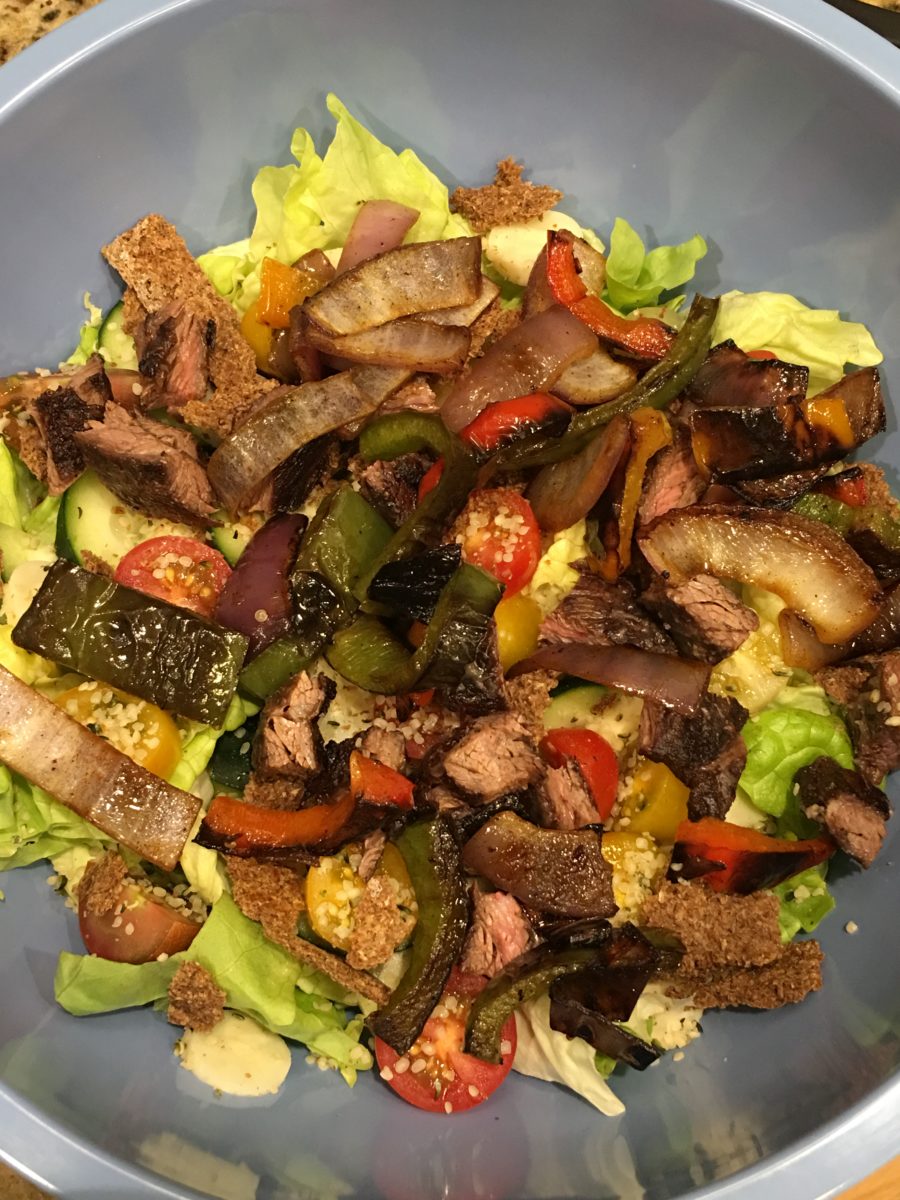 A third and final way I had been waiting to try them was as "pizzas" which they show constantly on the F Factor Instagram stories.  It was the National Championship FB Game last night so I thought it was the perfect time for some "pizza".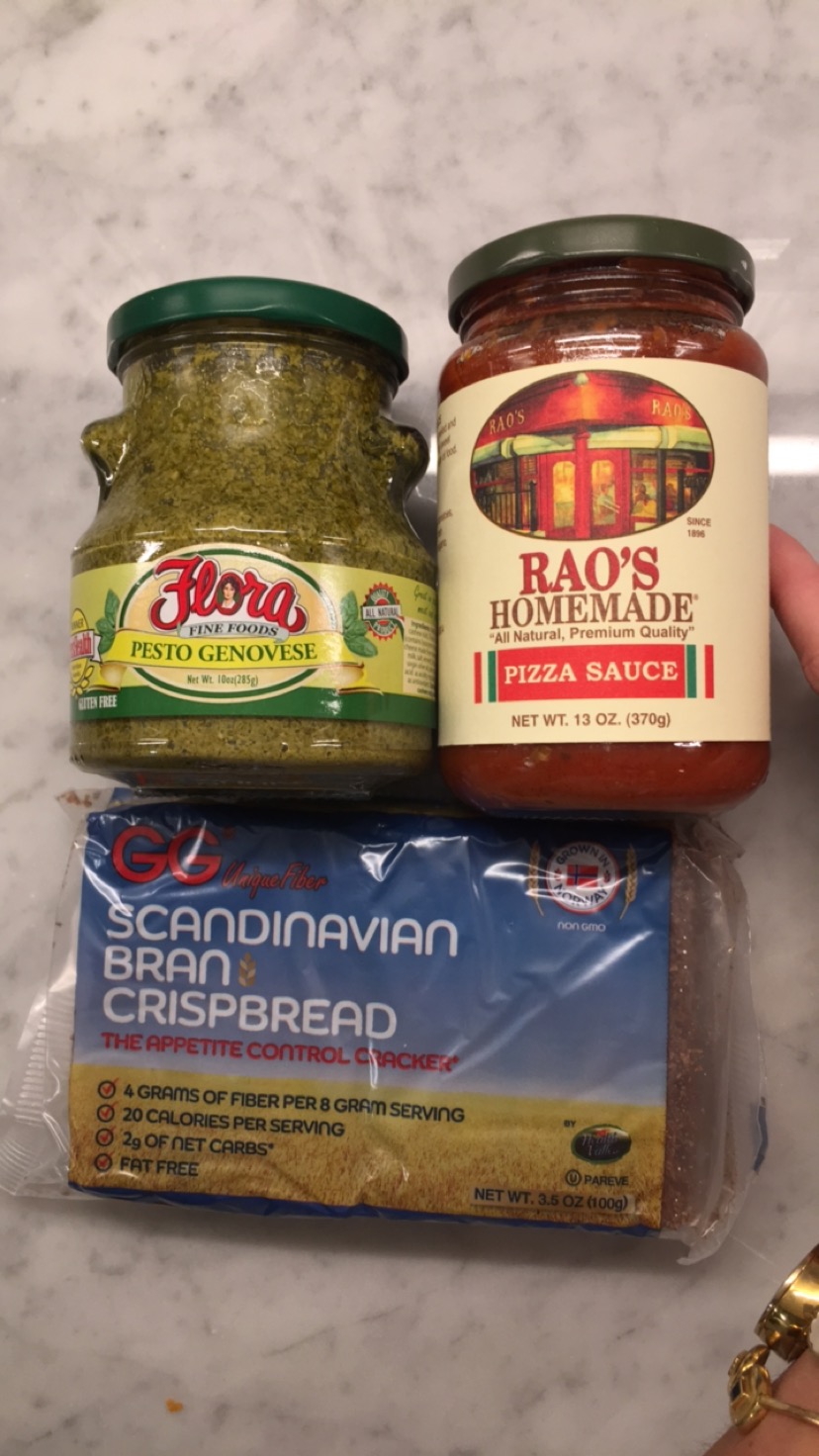 I did some with Pesto and some with Rao's Pizza Sauce and they were delicious!
And definitely use the Rao's – it is the tastiest yummiest sauce ever and the sauce that is recommended for no additives preservatives or added sugars.  It's worth every penny!
I tried to not use much cheese so that I could see if I actually liked them instead of only tasting cheese, and they really were good!! don't get me wrong, it's no delicious real life pizza, but it satisfies the pizza fix!! I'll definitely be making them again later this week!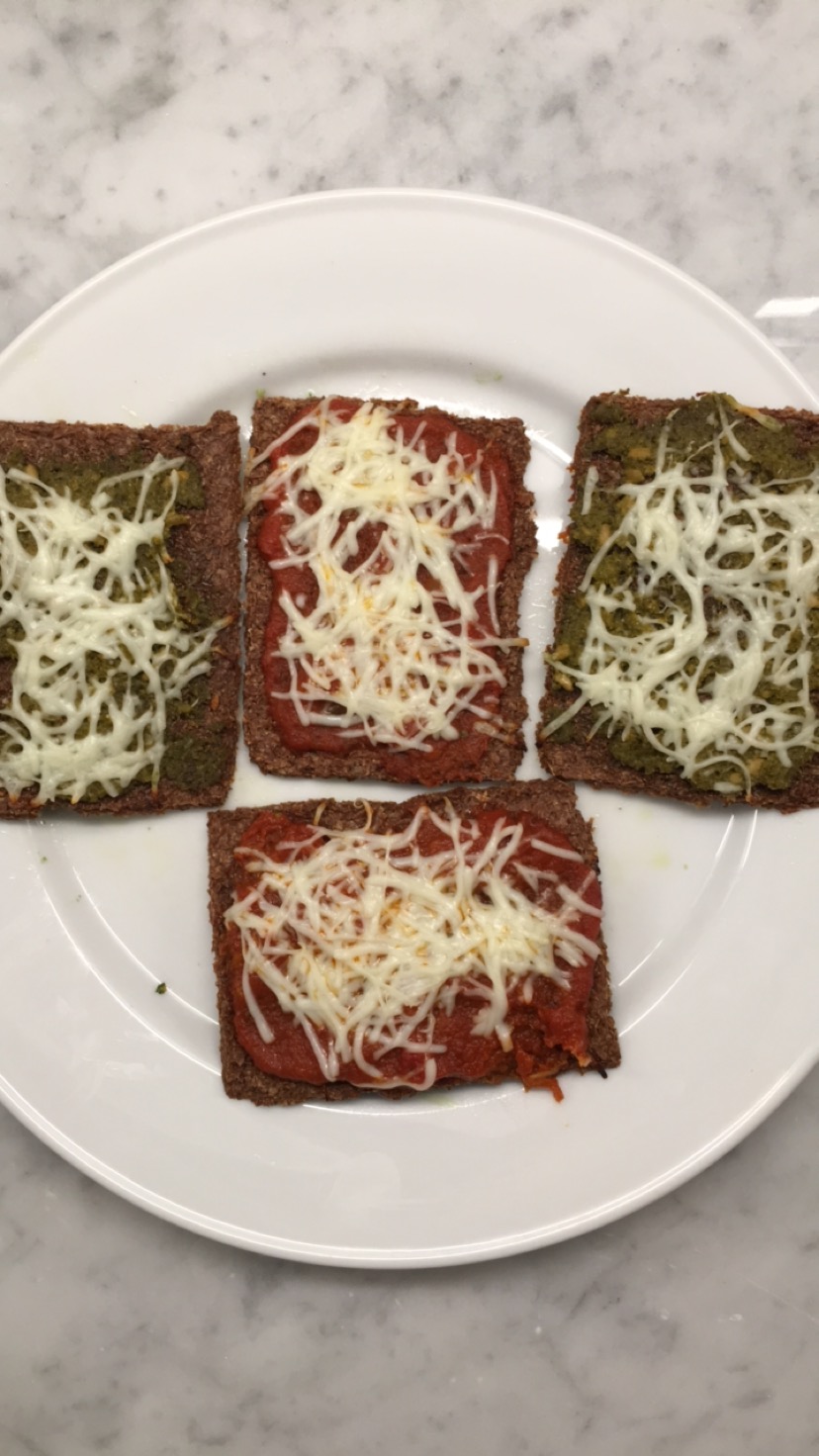 I know, I know…… gorgeous food photography, right?!?! 
Do you have any easy, healthy recipes that you are loving!?
Or any great accounts to follow on instagram?!