Happy New Year!
I hope you all had a wonderful Christmas, Holiday, and New Year with your friends and family!
2017 was definitely the year where I became the most passionate about working out and eating better.  While I still love my treats and lazy days, I get crazy not being able to go to my workout classes or make a smoothie in the morning for breakfast. The last two weeks have been mayhem with travel and eating and enjoying my cocktails, so I am SO excited to get back on track and get my energy back up.  I enjoyed every minute, but I have missed my daily routine so much.
I have shared this recipe a few times over 2017, but it has never had it's own "designated post" so I get lots of messages asking where to find it!  There's no time like a new year to turn to healthy comfort foods.
These Protein pancakes are my hands down favorite recipe of 2017.  They are SO delicious that you will have no idea you are eating something that is good for you at all.  They are only 4 ingredients and take minutes to whip up!
You can top them with maple syrup (I make it 100% pure) or you can smash some berries up and make your own glaze, or if you want to reduce sugar, you can top them with some PB2.  I water the PB2 down a bit to make it more of a drizzle, but this is great if you don't want all of the sugar that comes with the syrup!
I'll link some other favorite healthy treats below as well!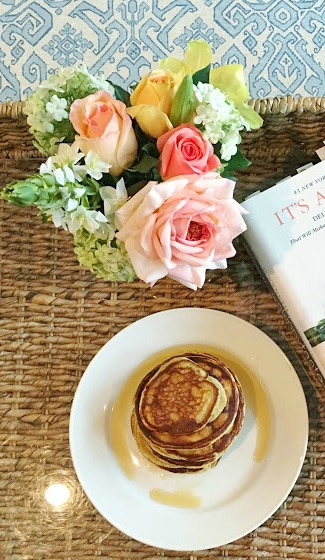 :: Protein Pancakes ::
Author:
Taylor The Sarcastic Blonde
Breakfast Pancakes
Ingredients
1 Scoop (or 32 Grams) Protein Powder (it's about 1.5 scoops of Perfect Fit Protein)
2 Eggs
1 Teaspoon Baking Powder
½ Cup Unsweetened Organic Applesauce
Instructions
Whisk all ingredients in a bowl until well combined.
Heat skillet on medium heat and spray with nonstick cooking spray.
Pour about 3 ounces of batter, cook until the edges are just set, and flip to continue cooking about 30 seconds or so.
(They cook pretty fast).
For a sugar free syrup, combine 2 cups of blueberries with ¼ cup of water and cook over medium heat for 5 minutes. Blend in a blender and pour over pancakes.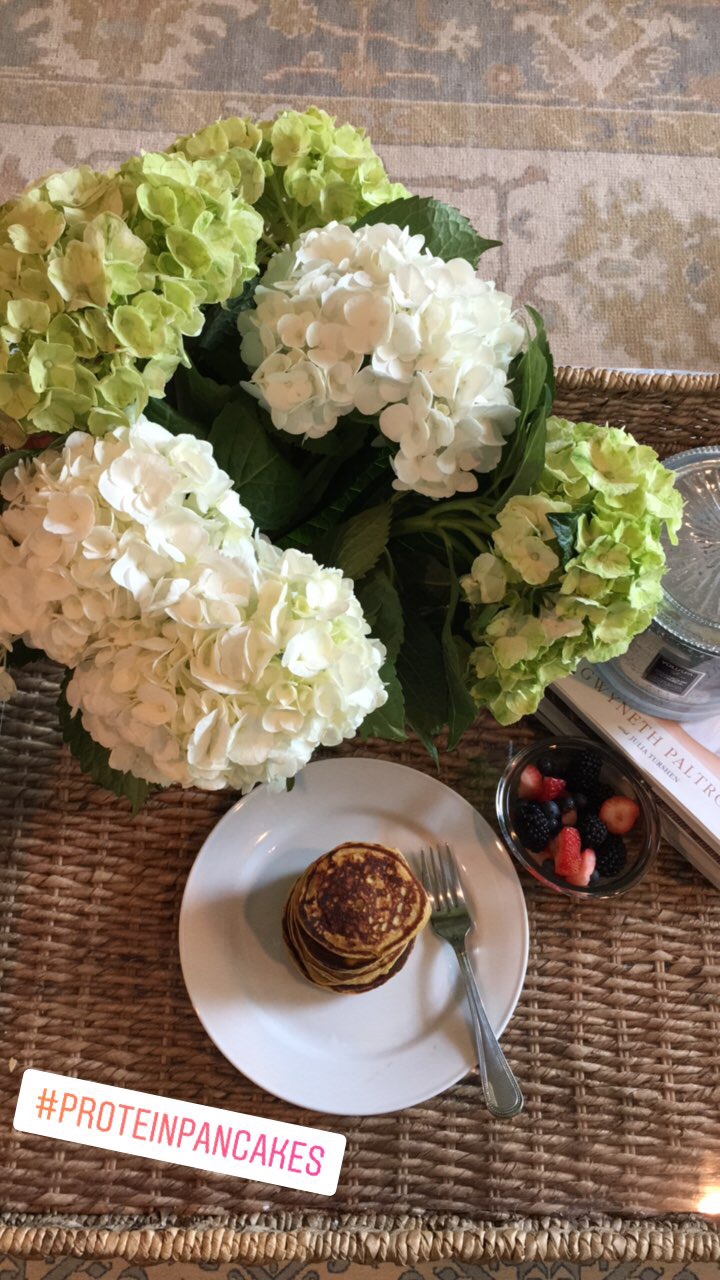 Last year I did a 31 Day Challenge which really kicked off my fitness routine. You can read more about that here.  I plan on doing the same again this year!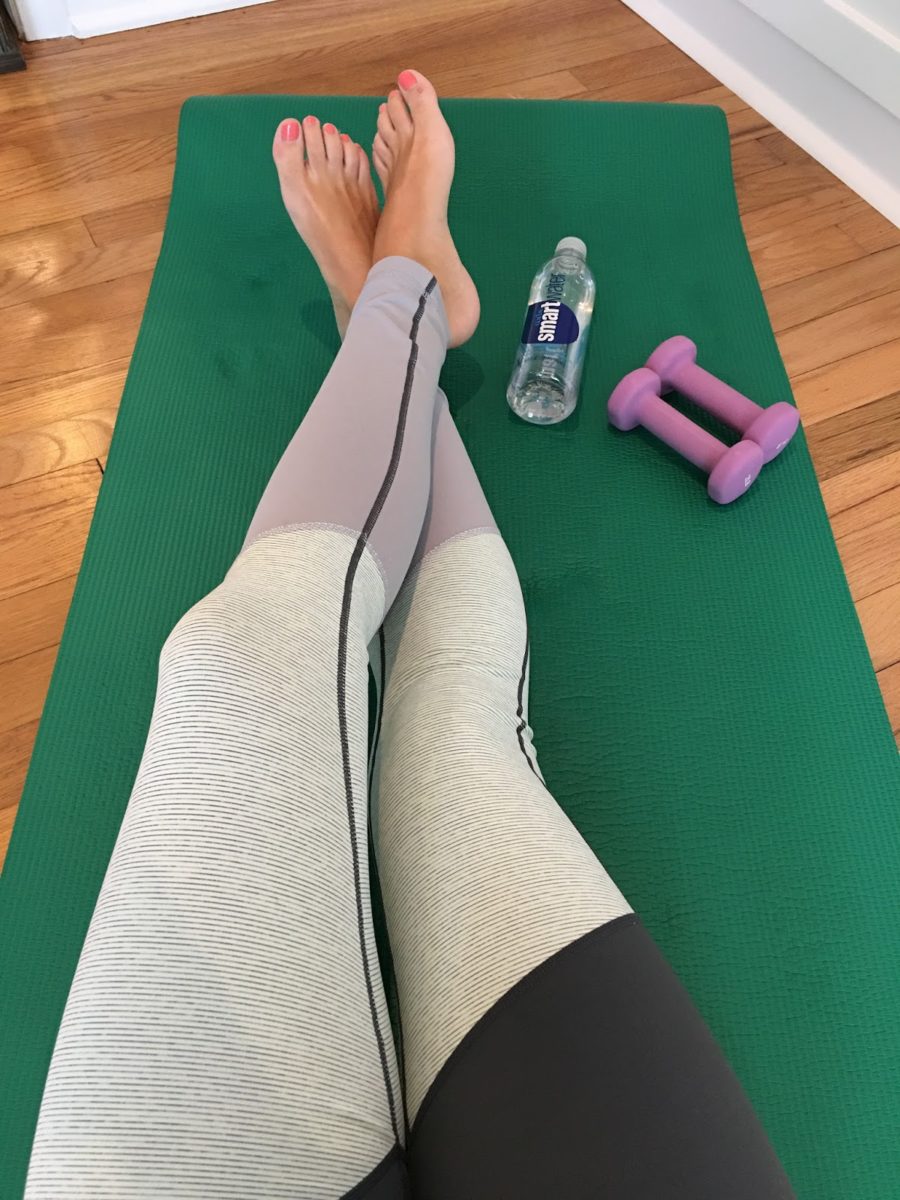 Veggie Quinoa Bowls
These are a staple dinner or take-to-work lunch at our house.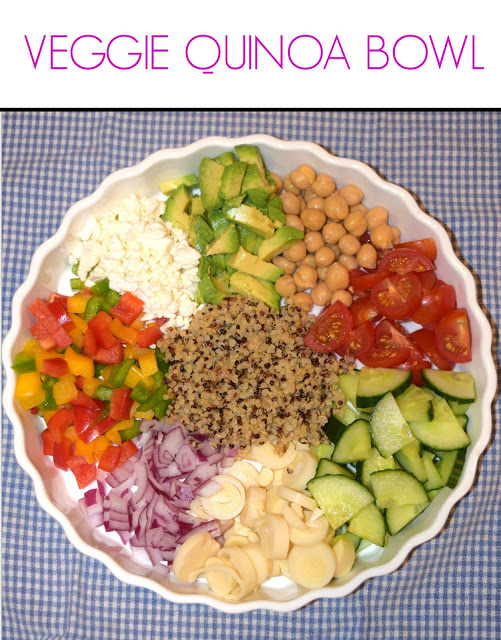 Spicy Chicken and Sweet Potato Bowls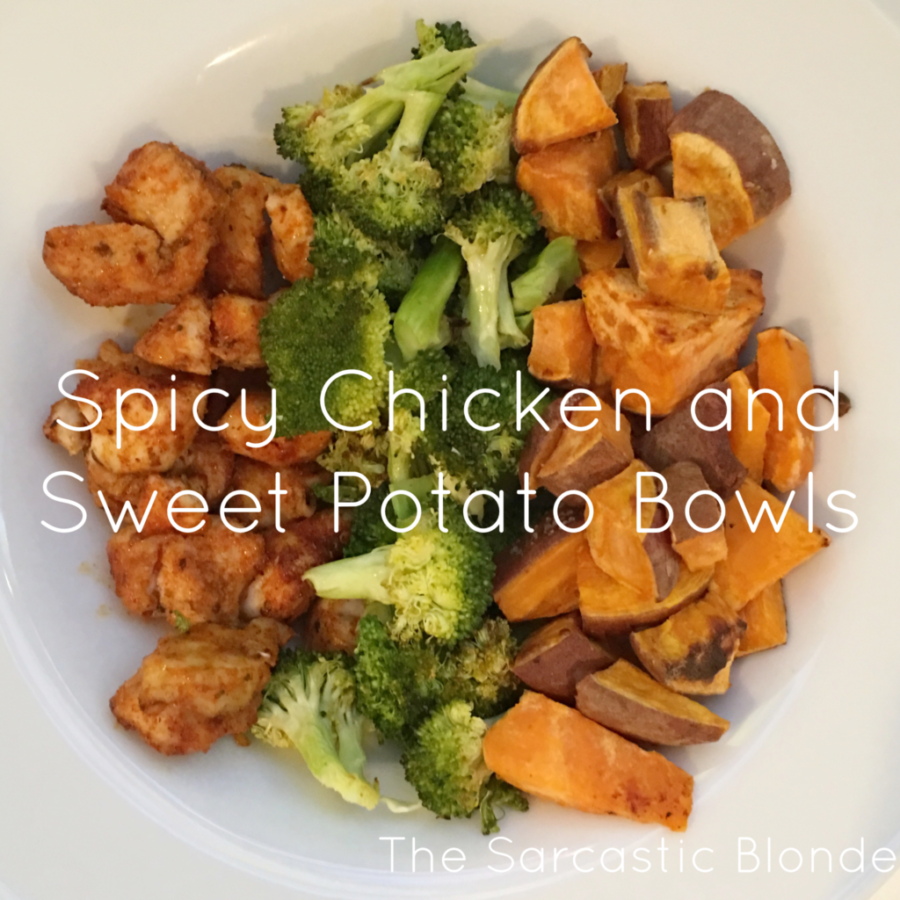 Read about my current Healthy Food Favorites in this post, including lots of salads with veggie burgers and this brand of salad dressing.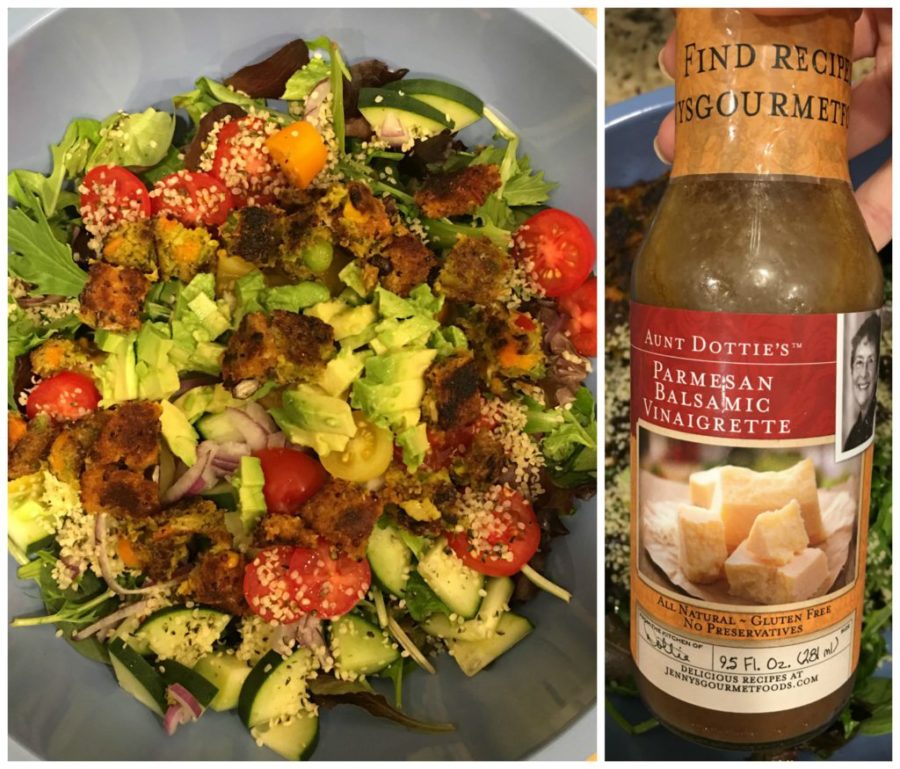 Almond Butter Sea Salt Cookies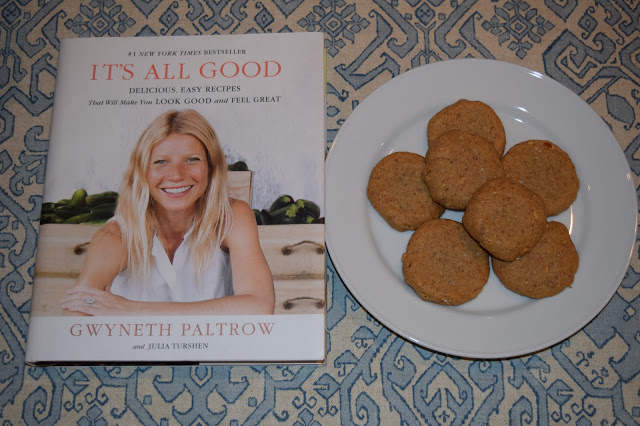 Fab 4 Smoothie  –
This is my favorite smoothie that I make every morning for breakfast.  I love, love, love it.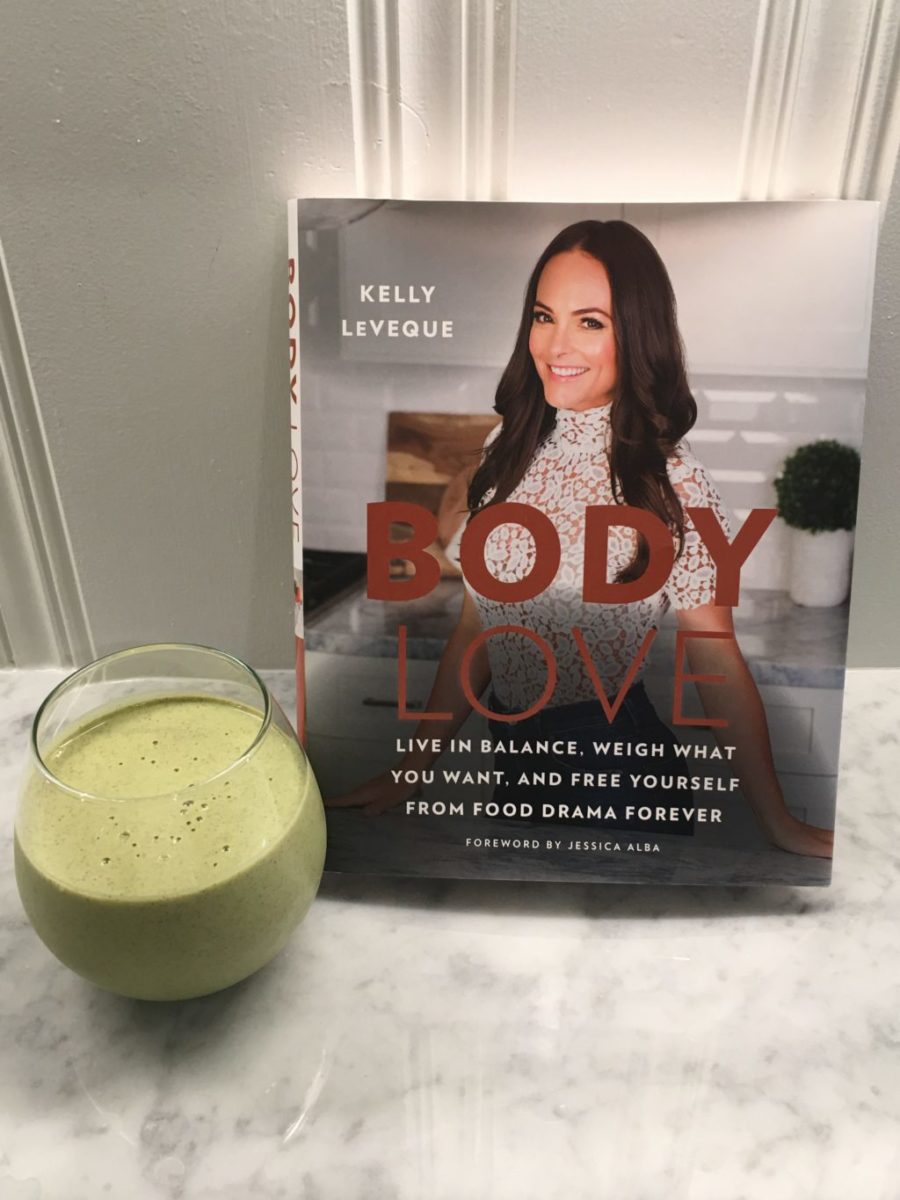 Guilt Free Peanut Butter Chocolate Blondies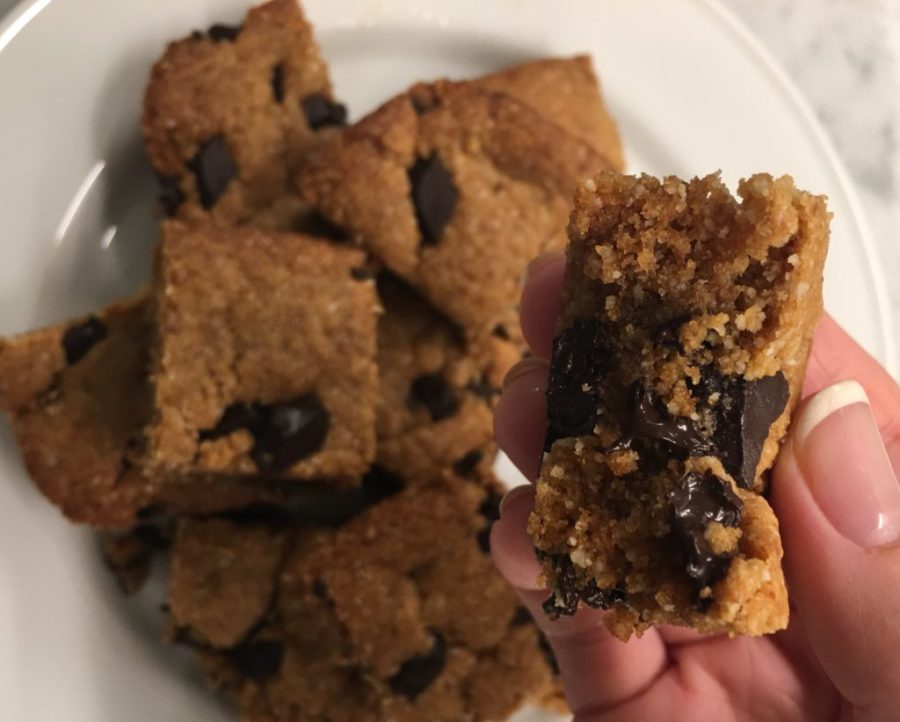 Quick Turkey Meatballs –
I love these served over salads for dinner too!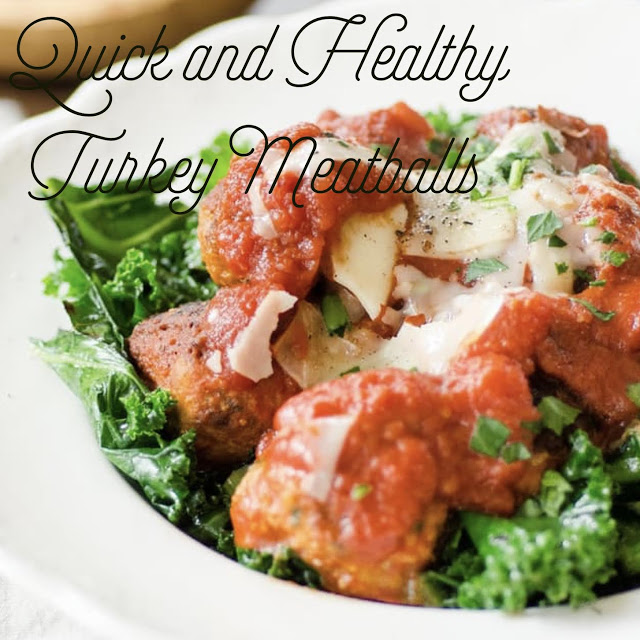 Check out more under my Health + Fitness tab at the top!