Cheers to Friday!!!
I wanted to share a great sweater that I found for an amazing price (and now it's on sale for only $25!).  The length is perfect and I love the mock neck line (because turtlenecks aren't really my thing. I claw at my neck all night if I ever wear them….. or have flashback to my mom dressing me in turtlenecks with my super short haircut….. yikes.)  It looks and feels much more expensive than it is, and it is a great classic and timeless sweater you can go to forever.  I love this camel color marled fabric, but it also comes in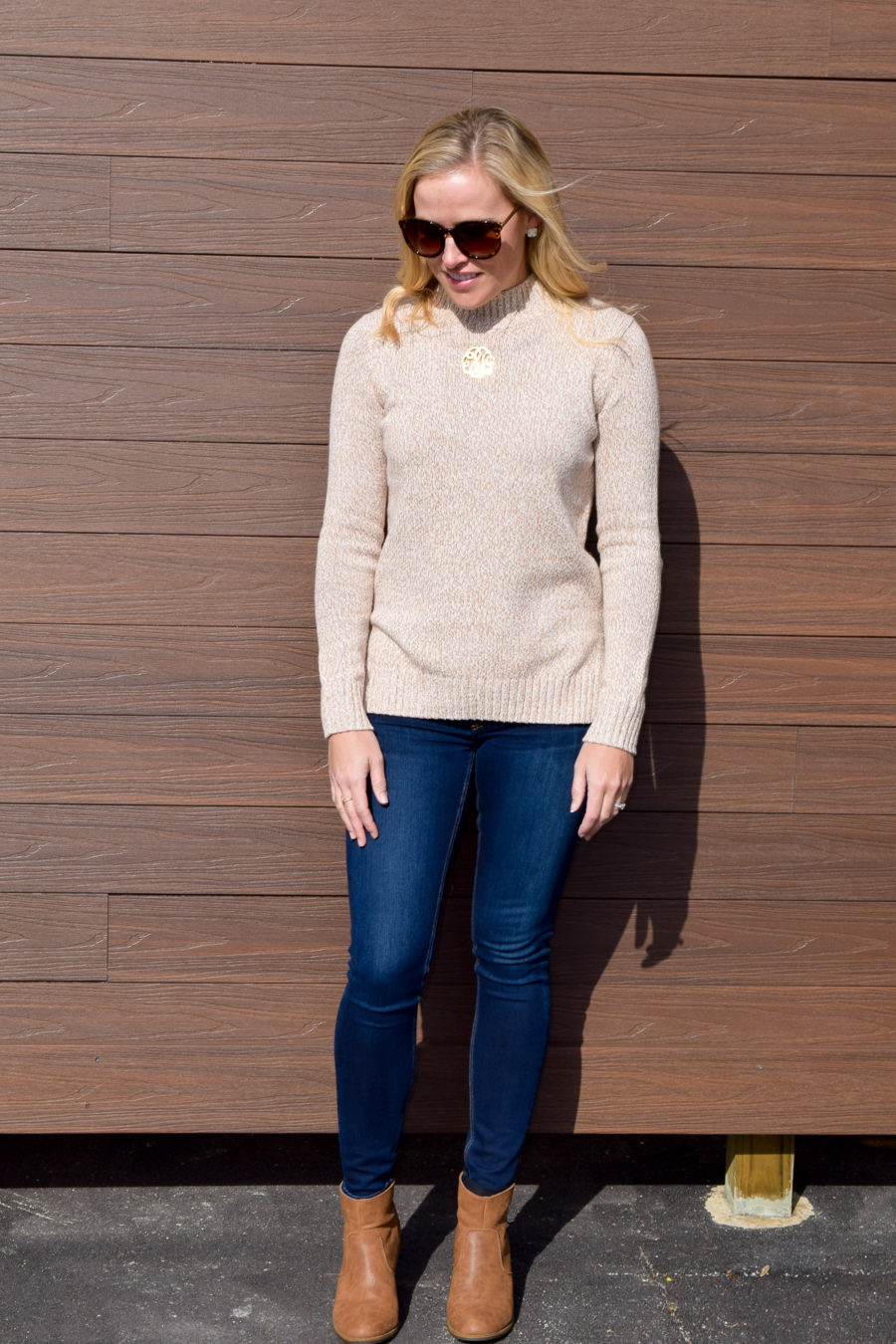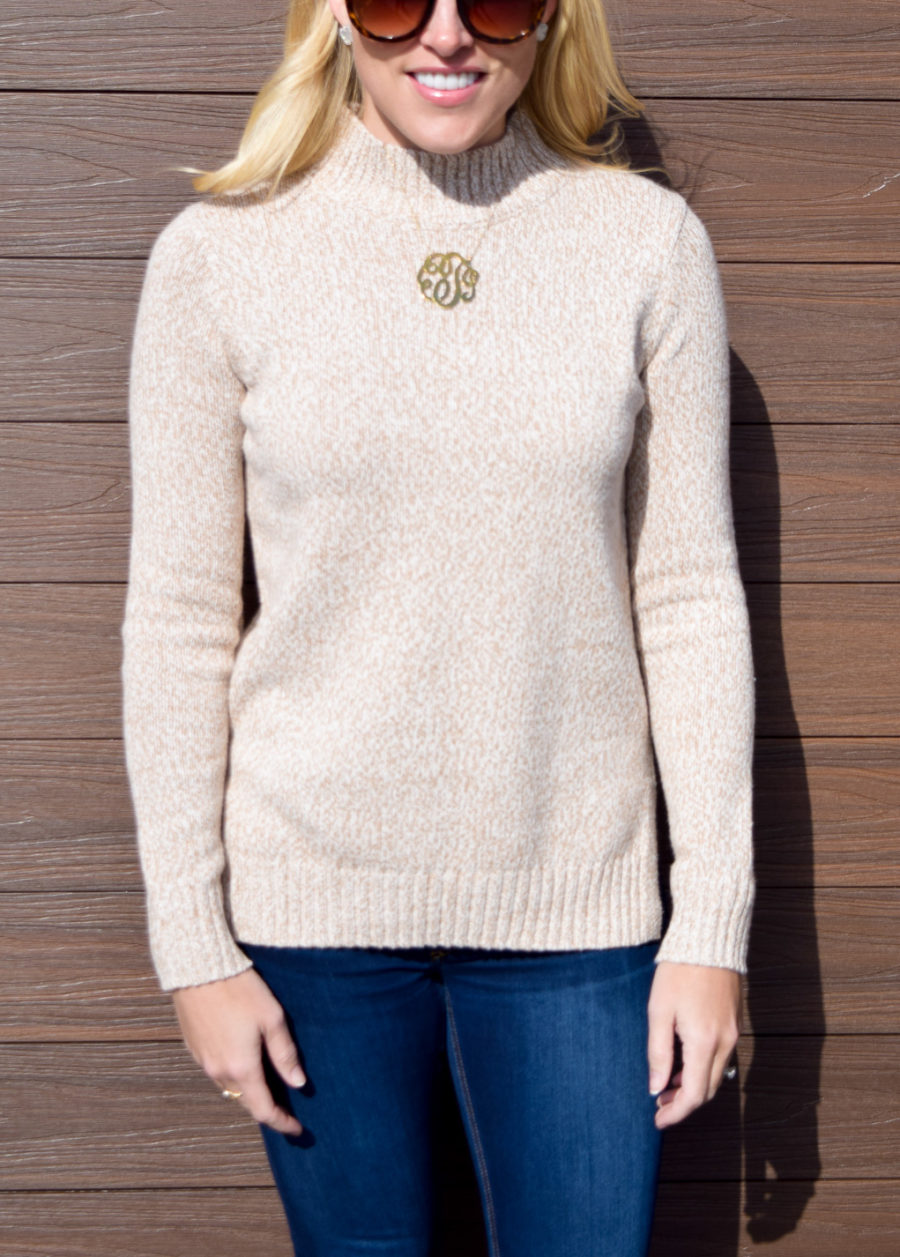 // MARLED SWEATER, on sale for $25 // JEANS //
// MONOGRAMMED BOOTIES + SIMILAR MONOGRAMMED BOOTIES // 
I have two girlfriends from Chicago (one now lives in DC) staying with me for the weekend so I'll keep it short today! Hope you all have a great weekend!
:: FAVORITE FINDS ::
My favorite booties from fall have been fully restocked! 
I snagged this athletic pullover last weekend (on super sale!) and really want these as well. (I got an XS in the pullover, but in leggings I do S) 
K…. I'm a sucker for athletic wear, especially affordable athletic wear.  A few more favorites, all on super sale : 
leggings // blue + white striped workout tank // funnel neck pullover 
The cutest beach look I have ever laid eyes on. 
This shirtdress is top of my list this week – classic with a twist.  Love everything about it! 
Love the vibrant color of this dress. 
A Chanel-inspired travel jewelry case. 
This under $100 vest comes in 4 fun and unexpected colors. 
Ready for warmer weather so I can wear this skirt. 
An uber flattering wrap dress that looks just like DVF for a fraction of the price – perfect for work or weekend. 
A great workout layer with the cutest cutout back. 
This pullover looks like the yummiest, coziest thing ever. 
A tie front tunic with a twist – love the high/low length. 
Every time I see this purse I want it (but then I feel like once I put my 10 pounds of crap in it I won't?)
A cozy vest for under $60. 
Love all of the bright colors and laid back look of this blouse. 
I adore this one shoulder red dress! I need a wedding or party weekend ASAP! 
:: LINK LOVE ::
This is definitely the feel good video of the day – so sweet. 
Reese Witherspoon is developing a new comedy series with SNL alum Kristen Wiig. 
I don' think I've seen or read anything that has made me want to keep my cell phone away from me as I sleep at night (or away from my body in general!) as much this article.  And I sleep with my phone RIGHT next to me with the noise maker on.
21 days of workout videos  to easily workout at home. 
The gorgeous house from Money Pit is for sale (loved that movie!) 
What happens to your gut when you go on a juice cleanse. 
19 Color trends for 2018 (no thank you to purple in the dining room…..)