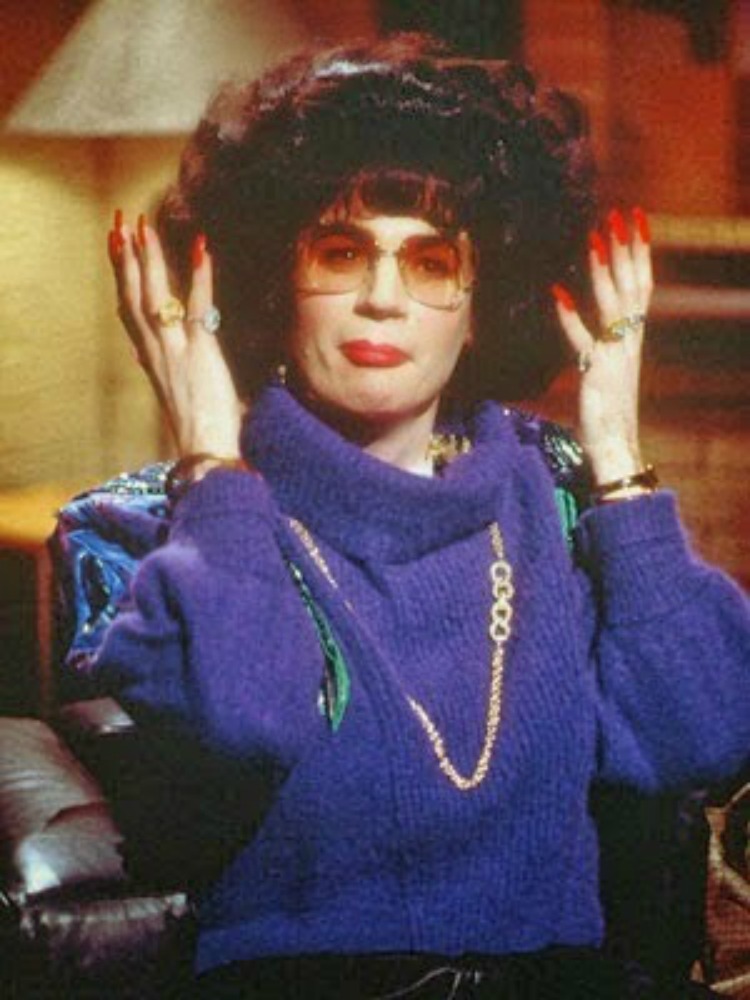 DISCUSS AMONGST YA-SELVES……
:: THE BACHELOR ::
It's the first week in the house, and time for the fun to begin! (The Bachelor is so much more fun than The Bachelorette always, because a house full of girls is always better television, don't you think?)
Becca K gets the first date. She looks just like the actress on Nashville that is the singer on Rayna James Album.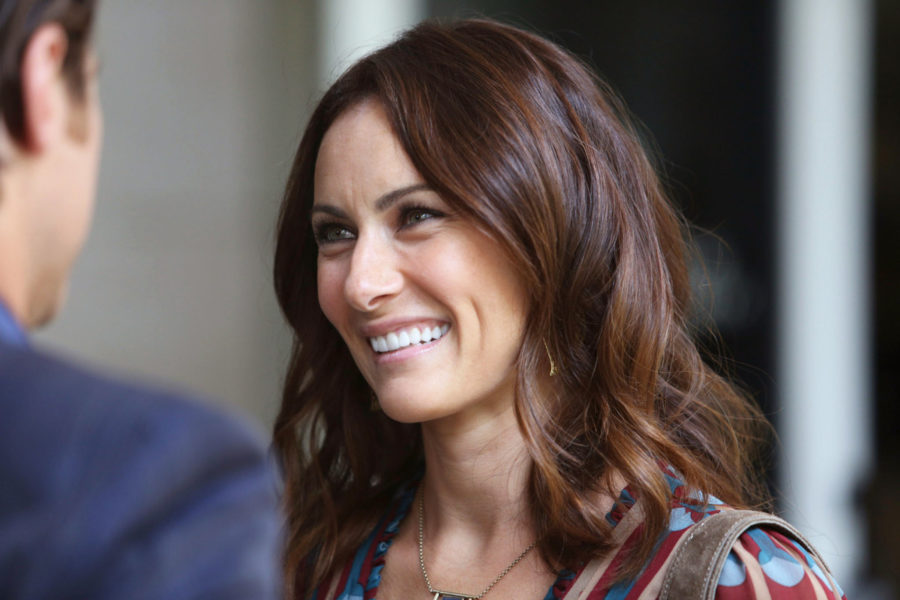 doppleganger for her right?
EDITORS NOTE : How in the actual heck is Nashville STILL on TV? This is finally the last season (although they said that twice).  It jumped the shark and I jumped ship years ago, and based on the commercials, it is EXACTLY the same plot line still.
but I digress…..
Krystal, raspy hippie cali girl fitness lady, is so glad it's not her because motorcycles are SUPER dangerous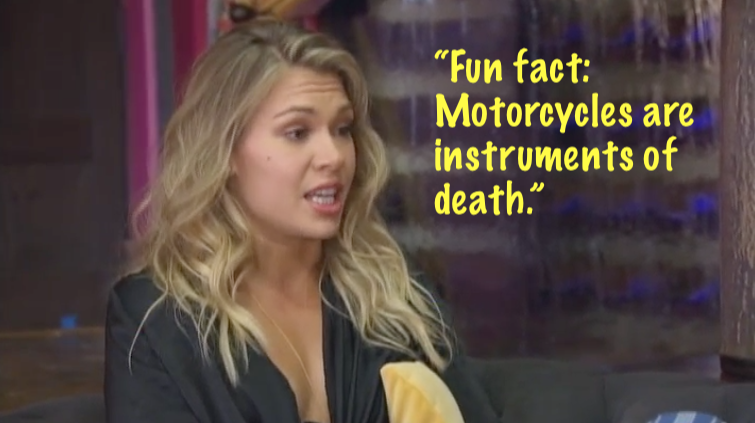 Rachel Zoe is the stylist and Becca gets to pick a million dresses.
The Bachelor has really upped the ante.  This is a killer date.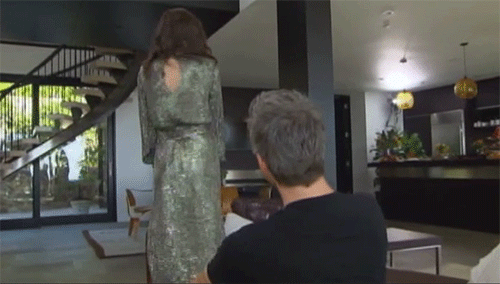 He's back to looking like an amazing kisser. Hallelujah! I'll try to forget about the nasty kiss with Chelsea ruining it.  We need some Emily-inspired make outs pushed up against a wall Arie! I know you've got it in you!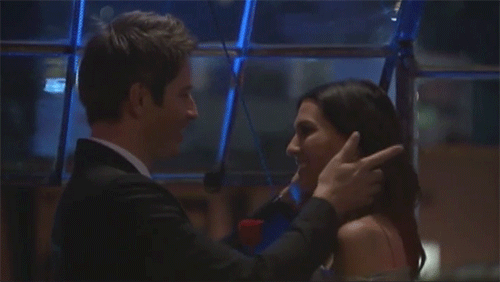 The producers have decided that coming home at the end of the night alone isn't enough to rile up the girls trapped at home.  Now they send them home mid-date to show off their incredible date and get all dressed up in the RZ dress, Loubouton heels, and Neil Lane jewels (all of which she gets to keep). Savages.
speaking of producers riling them up…. when is my secret Lifetime obsession UnREAL coming back on?!
On the evening part of the date, Becca shares her life story about dad passing away and they bond.  I like her a lot she seems very very normal and sweet.  Please Lord let the sane ones stick around!
Time for Krystal's date….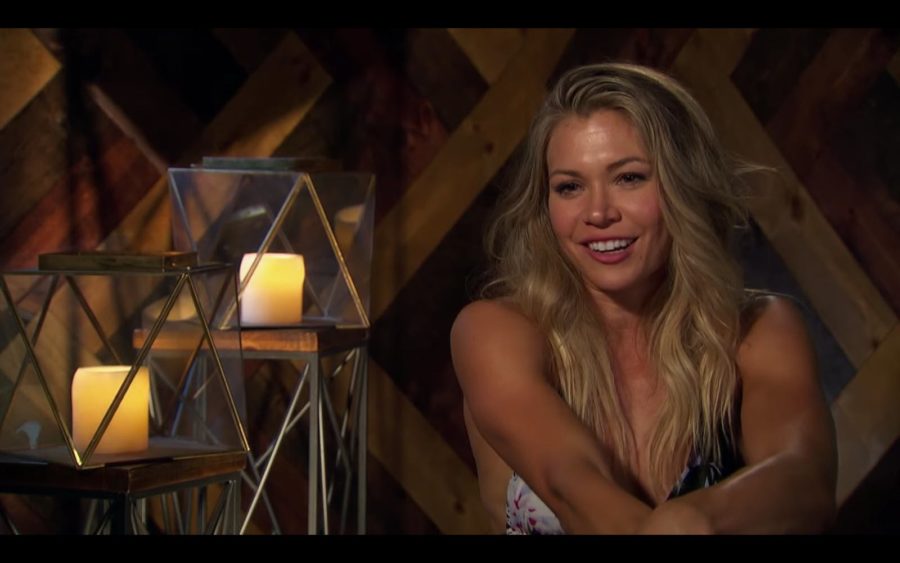 I don't know how long I can listen to this voice?! Because at one point week 1 she spoke for several sentences without this voice – SO I AIN'T BUYIN IT SWEETIE.
They go to his house in Scottsdale and then go meet his family. Because, of course! Why wouldn't she on a first date?  She is worried because she isn't close with her family.
She shares sad family stuff, like saving up all her money to buy herself a comforter.  While all of that is sad, I am distracted by the fact that her dress is UP her ass and nonexistant.  She has the bod for it, but don't lift your arms girlfriend or the world will see your hoo-hah.
GROUP DATE! It's a Demolition Derby competition involving crashing cars into each other until the transmission dies.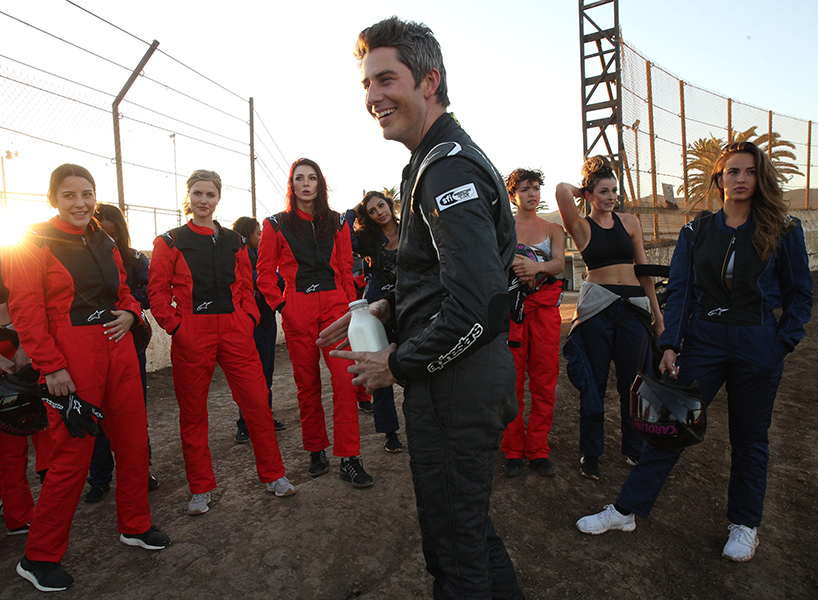 This is actually Ah-mazing.  I am all for this date. Annalease cannot deal due to a childhood traumatic experience during bumper cars.  Yes…. traumatic bumper cars. She is very distraught and cannot stop crying….. yet I cannot stop laughing. They do a flashback re-enactment of the bumper cars with kids and carnival music and I am cracking up. Again, these producers are savages.  But apparently so am I? It's simply hiarlious.
this bumper car reenactment on The Bachelor is the best film of 2018 pic.twitter.com/13Qv1mgwg5

— Andrew Gruttadaro (@andrewgrutt) January 9, 2018
I really don't want to like Tia, who is Raven's mini-me, because Raven makes me absolutely insane, but I think I do….. her "this is some redneck sh*t" comment kinda made me warm and fuzzy. Damn.
They got to spray paint their cars and one girl put Back Dat Ass Up and I love it.  But in all honesty, this gets insane and I kind of understand why the girl was freaked out (except that the girl was freaked out bc of childhood trauma not concern over a pending concussion….. so never mind).  This is like a chiropractors nightmare.
I laughed RULL hard during the actual competition part of it. it would have been better with the Wipeout commentary instead of chris harrison's commentary, but ya know, I'll live.
These girls go nuts with this.  With the addition of the background music, I am thoroughly enjoying myself watching this.
The evening portion of the date comes and Brittany- who was going nuts in her car – is unavailable, leaving us wondering if she is concussed.  Get it girl.
Immediately after the cheers for the date, whattaya know, Chelsea grabs him away first.  This girl! Seriously! She claims it's important for her to steal him first because she left a 3 year old at home.  The girls correct her by saying no biatch we all left something at home.
We learn that Siene, the winner of the car fight, is a serious catch.  Yale grad and all! Arie comments that he finished high school and then just raced cars….. wait….. is he not college educated? I need to google this…..
Baby Becca gets lots of quality time with Arie and they really hit it off.  He is into her big time I think… pretty sure he still has no idea how old she is? also pretty sure he would not care.
Bibiana has an absolute melt down that she hasn't gotten time to talk to him, but when the girls encourage her to squeeze in at the end, she refuses to go last because she thinks its too late and a waste and storm off yelling "Don't follow me with that effing camera." I feel like the girls were really trying to be nice to her too!? She looks so sweet and innocent but packs some serious spunk.  I like it.
Arie prepares to hand out his date rose and says Chelsea's name and a big thing that leads her and everyone (Me included – I started typing WHAATTT) that she was getting the rose but PSYCH! He gives it to Siene.  That was so mean to Chelsea and I ain't mad.
It's the evening of the Rose Ceremony and 4 girls need to chat with him who didn't get to go on dates, and also little Bibiana.  But the competition for season villian takes a turn from Chelsea to sweet little Raspy Voice Krystal.  She has a rose, and got a full one on one date, yet she goes and pulls him outside for some alone time.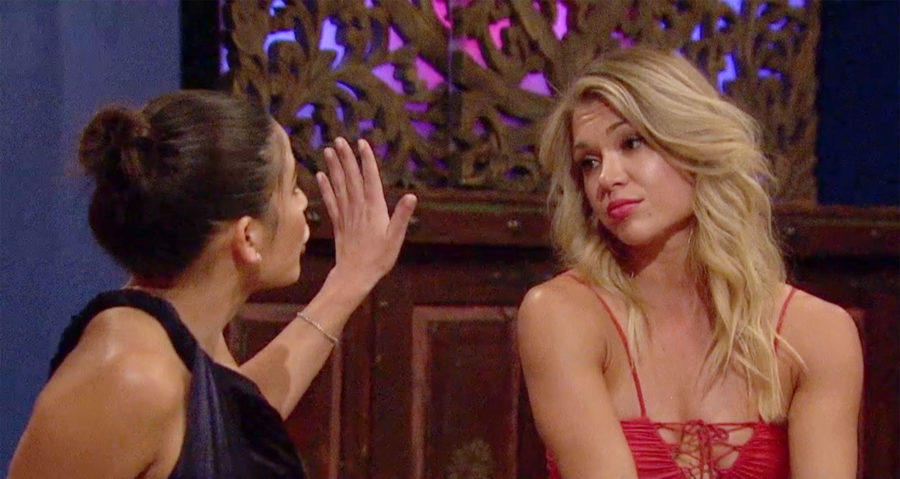 Bibiana is pissed. Bib's finally gets some alone time and who comes walking out again to steal him but Krystal.  UNREAL. Not once, but twice, AND already has a rose. Game on.  Bib's is ready to throw down and wastes no time telling her so. Mic. Drop.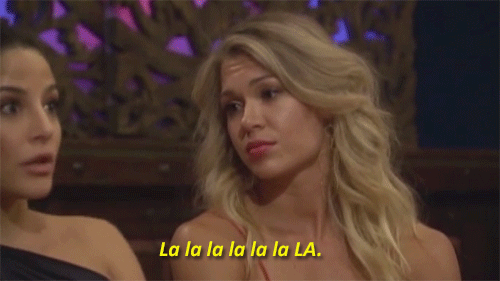 Of course for the rose ceremony the producers put Krystal and Bibiana right next to each other post fight.
The gal with the horribly dyed hair that wore a hideous bright yellow dress week one is wearing a better, but still hideous gown this week and gets sent home. Jenny gets rejected and storms off like a child.  He is really nice and follows her, which I liked, but she still acts like a brat.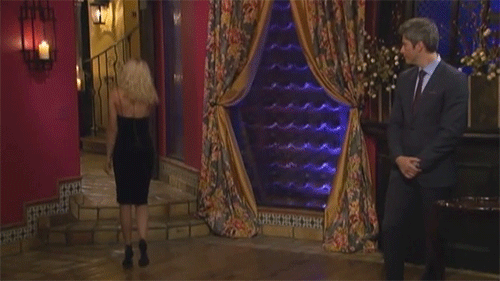 Note to all Bachelor contestants – if you are embarrassed for being sent home early, don't throw a fit and act like an idiot; THAT is what is embarrassing.  Not a stranger on TV who barely spoke two words to you sending you home – there is nothing embarrassing about that.
We see a commercial with our first look at the Bachelor Winter Games and it's Princess Jasmine Ashley crying her eyes out all over again and a bunch of other losers former contestants.  At least this round has some competition like Bachelor Pad did, so I have high hopes for a lovely winter escape show that I will watch even if it is pure garbage.
spoiler : it will be pure garbage.
:: REAL HOUSEWIVES OF BEVERLY HILLS ::
Rinna and Erika head to Tokyo with her daughters, the "new Bella and Gigi".  These outfits they land in are absolutely horrendous but I'm assuming they have to wear them for whatever store they were promoting. (at least I hope so, because otherwise I'm concerned……)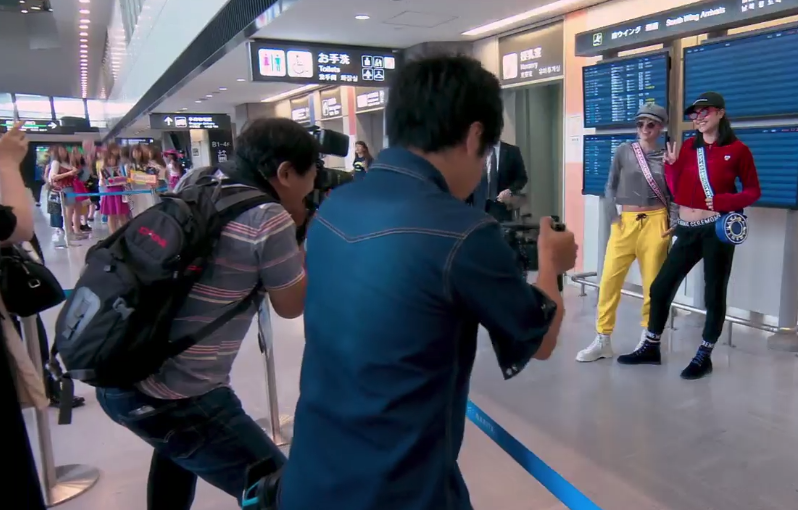 Tokyo really is the place for Erika Jayne and her "lewks".  The pink wig fits here and should stay here.  Her little bo peep diary confessional ensemble can stay here too. They go to a Geisha house and Erika Jayne is ill prepared because she doesn't realize she will need to remove her thigh high hooker boots. Whoops! It's kinda fun to see her all dressed up from the knee's up and then just plain 'ol black athletic socks.  She is likely mortified that we the viewers see her in such a state! Their "authentic" meal looks terrifying but they couldn't be more polite as they respectfully eat/pretend to eat it.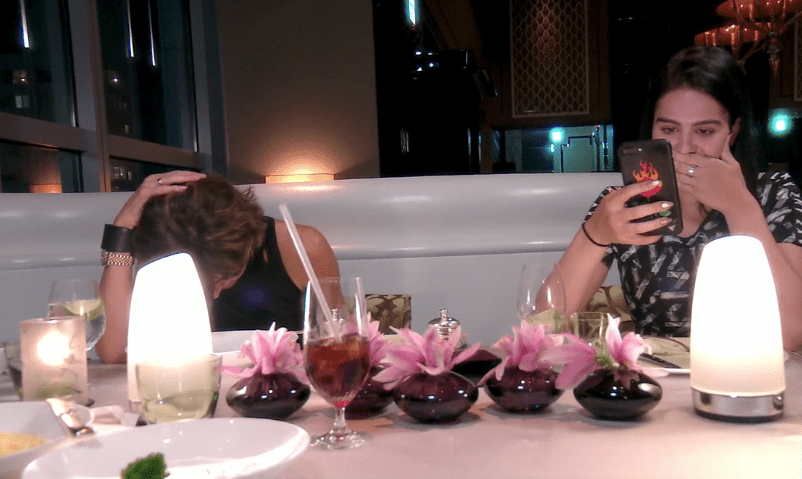 Later that night they have dinner with the two girls after their Vogue photo shoot and things get awkward. First the girls are showing Erika how riveting it is to watch someone eat pizza on their phone (seriously? hate to sound ……. whisper  "old" as Erika says….. but honestly WTF?) but then the convo skews realllllll uncomfortable.  I don't even know how but it skews from watching a girl eat pizza to learning how to do sexual things from a book your mother wrote.  Lisa Rinna apparently had a sex book of some sort and details the art of giving a BJ.  I mean, your daughters read it and learn that thing from…. I don't even….. ugh it's just gross.  And icky.  I would die if I were Rinna in that situation and she just giggles!!!!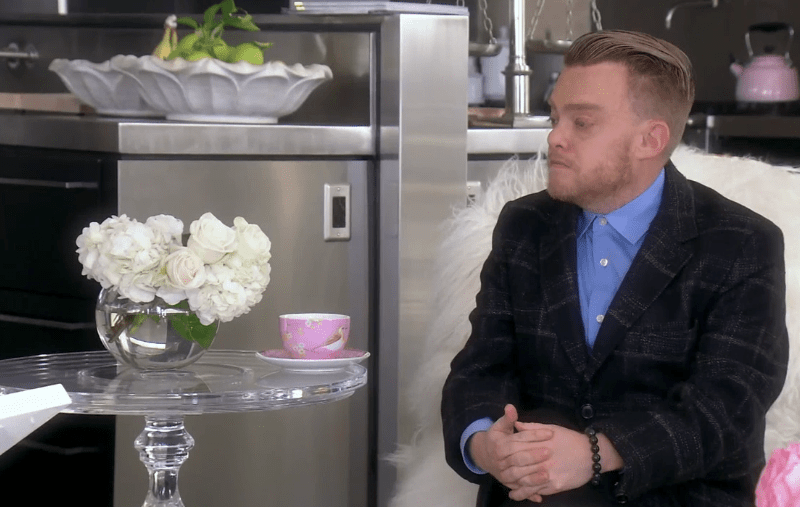 A highlight of the episode for me is LVP meeting with the crew of Beverly Hills Lifestyle Magazine, where she is now editor in chief.  Mark, the President, is a tiny little gay man that makes me laugh with every comment.  She hands him a tiny pink teacup and asks "is this gay enough for you?" and he whips back "Not gay enough!".  The comments (inappropriate jobs for hands comments) keep flying and I am all giggles until I realize she is suggesting that Dorit be the model for her jewelry line that needs to be photographed.  She says that Dorit has "a beautiful décolletage" and I'm like errrmmmmmm???? In Vegas, I'm pretty sure I couldn't peel my eyes off the screen due to the fact that her giant breasts were popping out of her strapless top and bouncing around in the most unfortuante manner every time she pulled her top up, but I guess if  I couldn't look away that may be just what you're looking for?!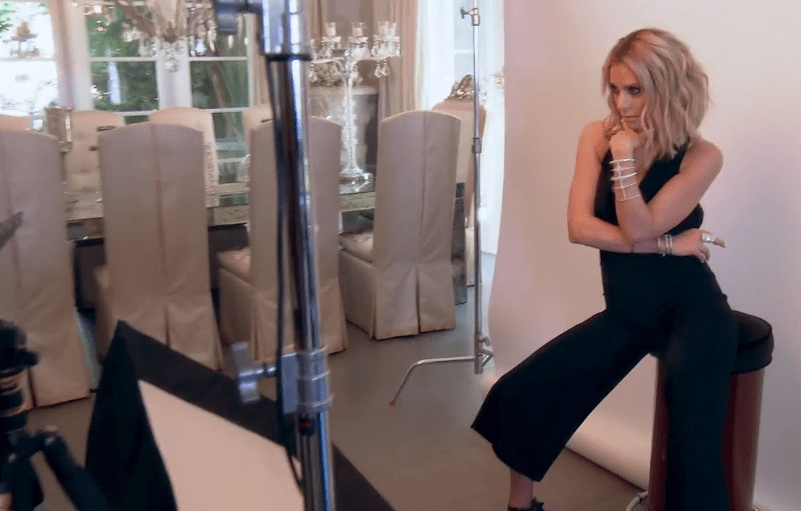 Cut to Dorit the day of the shoot complaining about everything from the make up artist to the photographer.  We get out first dose (this episode) of Dorit being a real Biatch and pain in the ass.  She is straight up RUDE.  Note to self Dorit: If you really had such experience modeling (AKA you don't, other than modeling your own designs) you would know that your opinion has nothing to do with it.  It's not about you, it's about the jewelry. The photographer didn't ask you! She is a real gem to work with clearly.  Even rude to LVP!
Kyle is throwing a party at her house before the renovations really get underway, and we see GLENN!! Yay, Glenn! Her party planner that she has used since season one.  I love me some Glenn – he appears as though he sweats all over everything, but damn does he know how to throw a party! And he really rolls with the punches – a toilet sitting in the middle of the only functional bathroom!? No Problem! A power outage with no lights? Psshhh! Glenn's got it handled! As Glenn LITERALLY doesn't sweats the small stuff, Kyle is so perclempt that she realized her mother's ashes are mixed in with the glasses and serving pieces for the table. Oh Kyle…….
I. cannot.  with Dorit.  These "looks" (note: Erika's are lewks hers are just like WTF look are you going for!?) that she keeps pulling out are horrendous! The wigs, the clothes, the make up, all of it! For this dinner party she is dressed as "Hooker Chic does Bret Michaels".  She is a beautiful woman…… why, oh why, does she do this?! The people she is paying an extreme amount of money to make her look like this must be laughing their asses off as she walks out the door.  Like "hey….. how about tonight, we tell her how amazing it will look to put her in lace tights and a bret Michaels Bandana? Dinner's on you if she goes for it!"
Teddi and her husband Edwin arrive. While I find him zero bit attractive, he really does seem like such a nice man.  Very polite.  My adoration for Teddi grows with each episode, one of the reasons being because she calls people on her shit, but most importantly: She calls DORIT on her shit.
All Dorit does from the moment she walks in the door is act as though the power out is just unacceptable.  How dare someone have her there under those conditions!? She can't possibly be bothered to EAT OUTDOORS at someone's home! She tries so hard to act like she is some wealthy socialite and I'm like YOU AREN'T EVEN WEARING PANTS.  You are wearing lace tights! And ugly lace tights at that!? So sit your skinny as down at the table and say please and thank you!
ALSO, the party looks 10x more gorgeous in the candlelight – it seriously looks so beautiful and dreamy.
Mauricio arrives and he says he will call the Power Company and she is like "Oh thank goodness (thich spanish accent) MAURICIO".  Pick a fake accent Dorit.  They're all bad.  And fake. But stick to your fake british accent, puh-lease.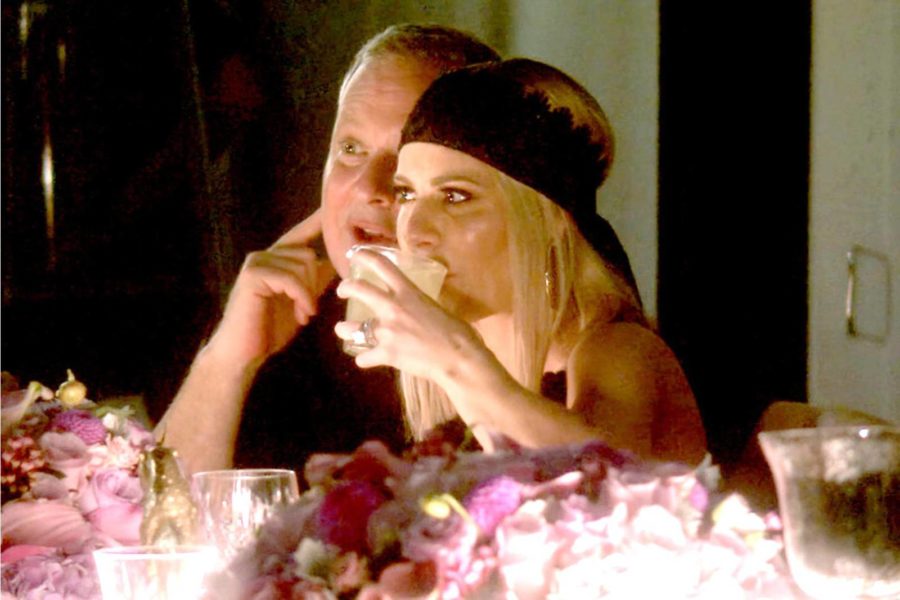 … well…… sit and say please and thank you she does not.  She proceeds to get wasted and make a complete ass of herself. You think it's bad when she's bitching about the lights and the heat but it just goes from there to her screaming and yelling nonsense at the table.  She starts yelling to Camille, who brought her boyfriend to dinner to introduce to everyone, about her being a "stupid see-you-next-tuesday" .
I couldn't have loved this whole dinner party more, from Dorit's outfit to the garbage that comes out of her mouth, because you can slap lipstick on a pig a fake British accent on a pretty face and buy some Hermes dinner plates, but I'll be damned if this week didn't show some true colors!
Like Teddi, I am done with Dorit for the evening, and we are left waiting for next week.
One thing we didn't have to suffer through this week with Dorit?
Dorit and her kids – "JAGG-AH!!!!" and "PHEEENIXXX!!!" – Every time she lays eyes on them she acts as though has just come back from 6 months at war or something.  And as though them blinking is them curing cancer.  While I appreciate loving everything about your kids, enough already.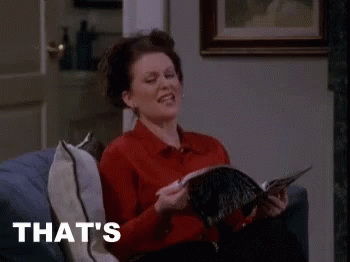 :: RELATIONSHEP ::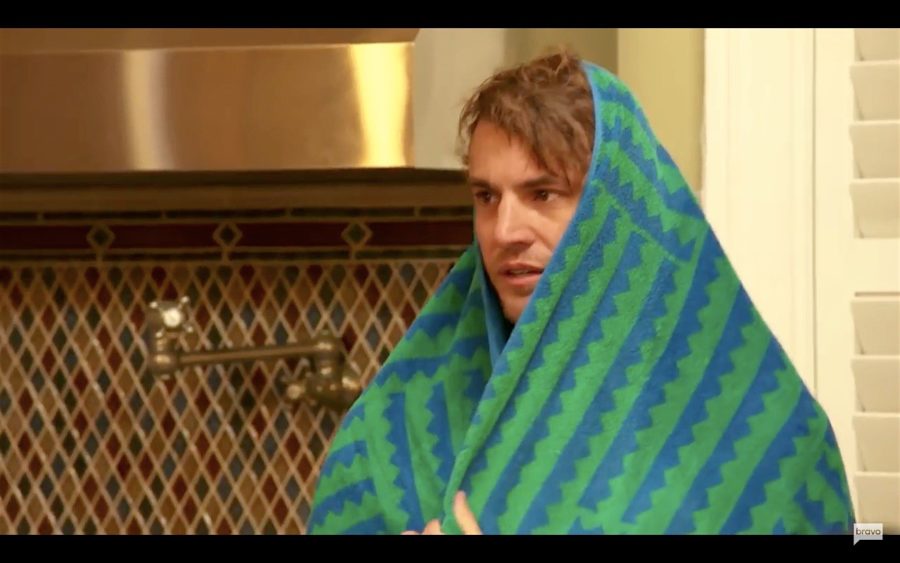 This show was far more entertaining when it was him going on first dates with 5 different girls per episode.  Ah well, I'm still watching. #standards. We pick up at JD's party for his wife Elizabeth and I am reminded how freaking obnoxious JD is for the second week in a row.  Like, SO annoying. Also, I heard he and Elizabeth separated? Is this true…. I must google…..
Bella has to leave to go back to NYC for work and Shep clearly likes her the most because he is really distraught over it.  She is definitely the best option of all the ladies – she is young, but she's the most mature and fun and normal.
Priscilla, the Brazilian 35 year old that "challenges him", is smart and spicy but she would chop his nuts off.  Pardon my French.  But she takes no BS and would never date Shep in a million years.  She even said on her way to Charleston 'why would she say no to a free vacation?'  Girl has been tanning her tuckus at the pool every change she gets.
Payton is the Southern girl who works at Vanderpump Dogs and is trying to be an actress in LA. She is a total biatch and has already had drunken arguments and jealous arguments with Shep, but gotta say, I really like her being there.  She makes the most absurd facial expressions all day every day.  She could really give Kate McKinnon and Kristin Wiig a run for their money in the facial expression department. However, honestly, adios Payton.  She doesn't even say goodbye to the girls when they get moved to separate apartments! The other girls had become BFF because they realize what a joke this whole show is!  She's all giggly and sweet with him but a raging jealous volatile ball of attitude otherwise.
I know Payton clearly doesn't care, but does she not even care how she is portrayed on television to the rest of the world?
Sweet beauty queen youngin' gets sent home after Shep realized she has never jumped off a boat into the water before or gotten a speeding ticket.  I mean….. that's not really why….. but basically it is.
:: JODI ARIAS ::
I keep seeing commercials for some new Jodi Arias special and I am feeling a strong urge to watch it.  I don't think I've ever watched any of her specials come to think of it?! Just felt the need to share that it's on my radar……
:: YOLANDA ::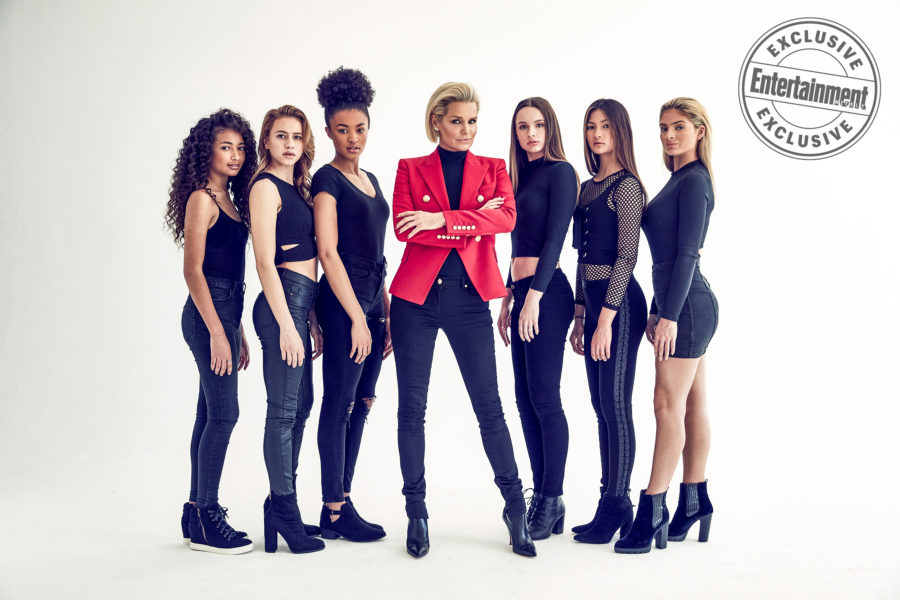 Yolanda's new show is premiering tonight on Lifetime (after Project Runway All Stars – love me some Project Runway) and she has a new mystery man in her life!
I'm happy for her and glad she is feeling good again. I always loved Yolanda – good riddance David Foster! Maybe he was the disease she needed to kick all along? (jokes – I know lyme disease is real – simmer down now……) 
:: VANDERPUMP RULES :: 
Scheana needs to take a freaking chill pill with this Rob situation.  Last season was her pretending her marriage was perfect, and it airing when we knew they were already divorcing.  This season is her counting down the seconds (literally – with an app) until her divorce is final so she is eligible to marry Rob, and it's airing while they are already broken up.  SIMMER DOWN SCHEANA.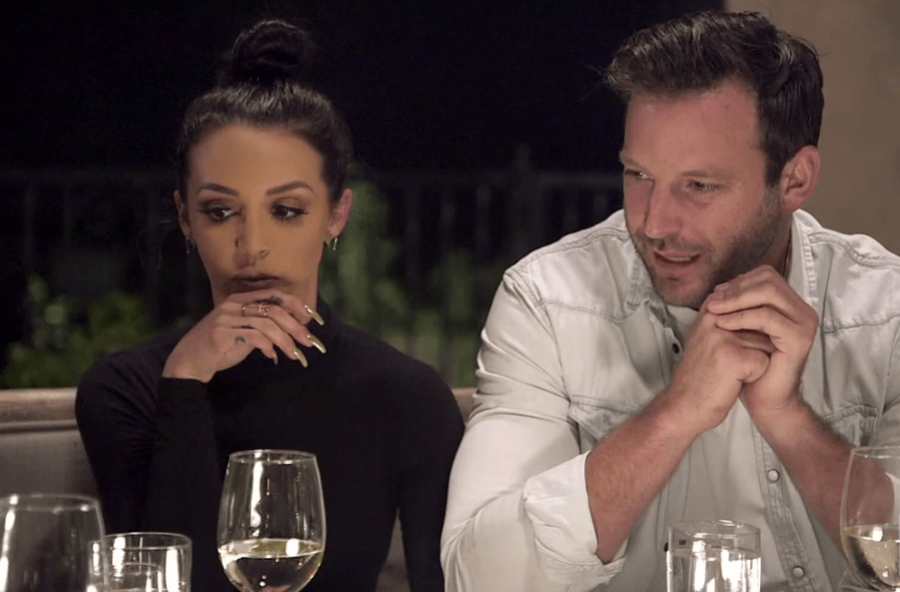 She's like 'Rob has a house! And caters dinners! It's all I ever wanted! Rob has money!" and ona nd on.
I just have no sympathy for Brittany.  This Jax and Brittany thing is absurd and they clearly just both want to be on TV.  It's making me annoyed to keep devoting any more story time to it at all.
Lala just fascinates me.  She talks like such a garbage man and says the filthiest things, but I can't stop staring at her because she's so freaking pretty.  And I feel like underneath all of the filthy stuff she is sweet and sensitive.
:: JACKHOLE OF THE WEEK :: 
Yours truly.
I promised myself I would proofread this before falling asleep…. it's one of my Resolutions for the year…. but y'all…. from keeping up my other resolutions and waking up early in the morning I feel like I'm going to fall off the bed.
I literally just fell asleep with laptop in hand. Soooooo I tried…… better luck next Thursday!?
:::::::::::::::::::::::::::::::::::::::::::::::::::::::::::::::::::::::::::::::::::::::::::::::::::::::::::::::::::
:: Editors Note ::
As always, ignore my own blatant grammatical errors
whilst I make fun of others poor grammar during Coffee Talk on a weekly basis.
#HYPOCRITE   #SORRYIMNOTSORRY
I write these posts late at night while simultaneously watching Bravo, taking snaochats of my snoring husband, and making to do lists of everything I was supposed to do and didn't do that day, and likely won't do the next day either.  Or the day after that.