I hope you all had a great weekend and MLK Day.
I have a random collection of things today, starting with a new breakfast casserole recipe!
:: Sausage, Pimento + Pepper Overnight Breakfast Casserole :: 
I decided to try out a new breakfast casserole when we were in the mountains for New Years Eve weekend.  My usual casserole is delicious and simple – and a constant go to – but I wanted to try something different that added in more layer so flavor.
I loved that this casserole had pimentos (yes please!) and peppers and scallions in it! I would definitely make this again and again!
(I also only make breakfast casseroles that you can assemble the day before and leave in the fridge overnight – makes it so easy!)
When I was making it the first time I thought it was A LOT, but don't worry it all fits into the 9×13 and bakes up deliciously!
It was a vintage oven at the cabin so I had to cover the top with foil towards the end and bake this for longer than the 1 hour it calls for, so just keep an eye on it and cover with foil if it is getting too brown.
oh….. and you can't judge my food photography skills today because this was New Years Morning and I may or may not have stayed up very late playing catchphrase and utter nonsense (more on utter nonsense below……)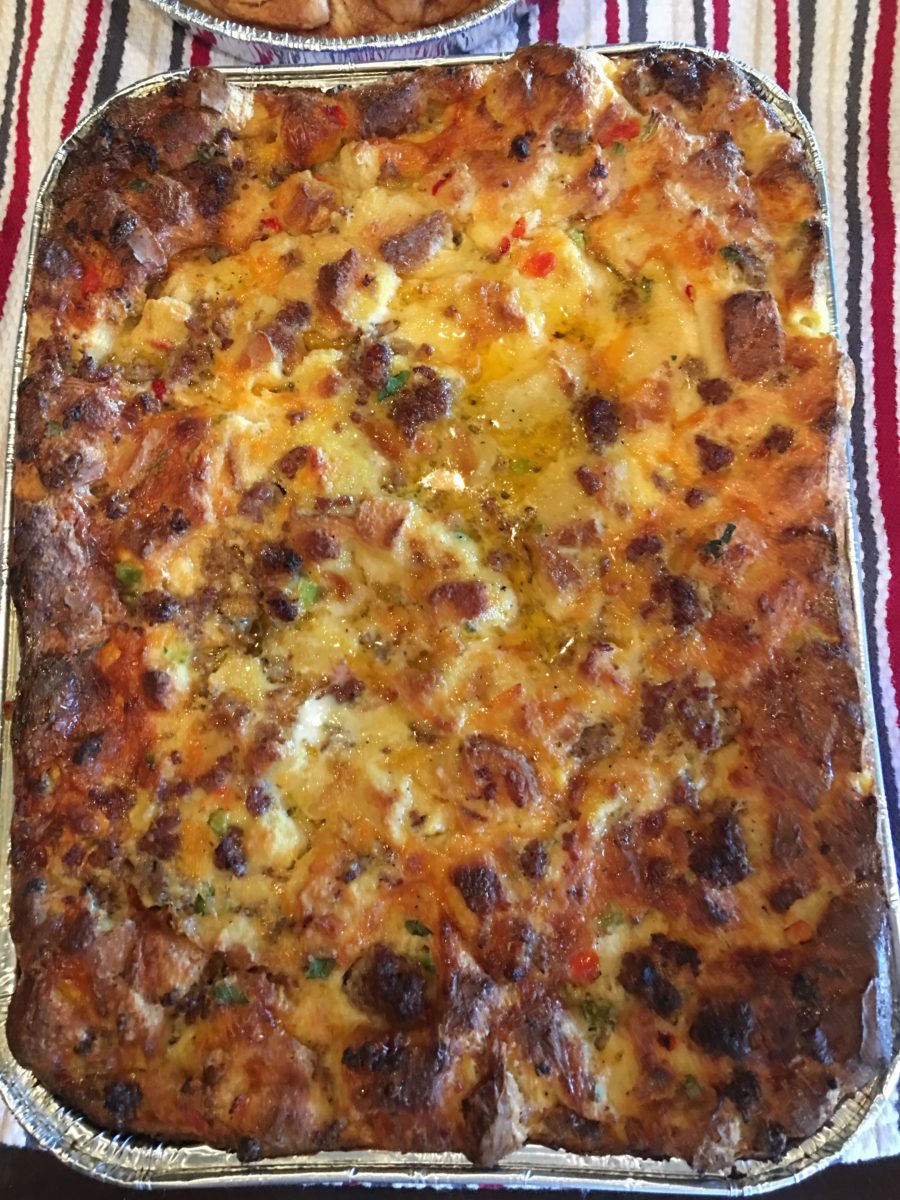 Sausage, Pimento + Pepper Breakfast Casserole
Author:
Taylor :: The Sarcastic Blonde
Ingredients
12 eggs, well beaten
9 slices white bread, cut into cubes, (I used hearty white)
4 tbsp butter, cut into small cubes
3 cups whole milk
6 scallions diced
¼ cup chopped green bell pepper (I added chopped red/green/yellow pepper an did ½ cup)
2 tbsp chopped pimento (I did more..... a lot more, but I love pimentos)
1 pound cooked pork breakfast sausage
2 cups grated cheddar cheese
1 pound of mushrooms (if desired)
1 tsp salt
¼ tsp black pepper
Instructions
Combine all ingredients in a large bowl. Mix well.
Pour into a greased/buttered a 9x13 casserole dish.
Refrigerate covered 8 hours or overnight.
Bake in preheated 350 degree oven for 1 hour uncovered. (cover later as needed to prevent browning if it needs more time to cook.)
Serve immediately.
::::::::::::::::::::::::::::::::::::::::::::::::::::::::::::::::::::::::::::
I decided to start doing a Sunday Inspiration on my instagram stories – I'll share them here on my Monday morning post too as a good way to start the day
( I mean listen to me! "January me" is just doing ALL THE BS.  ALL OF IT.  So full of crap. And loving it…….)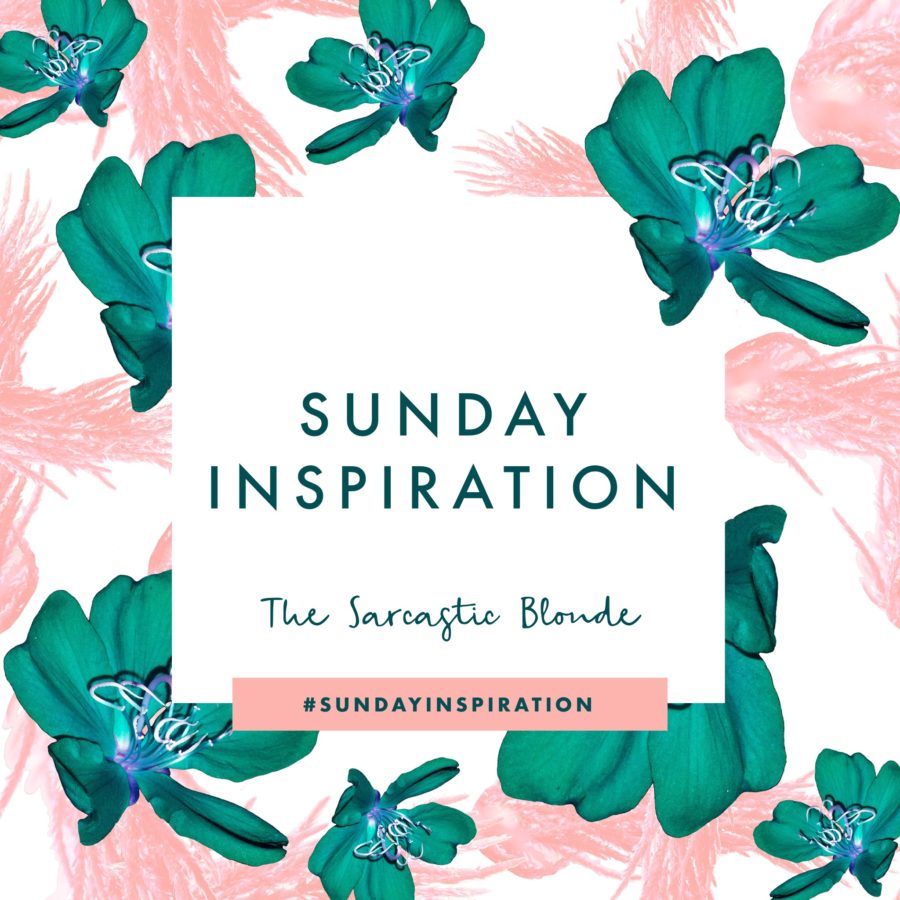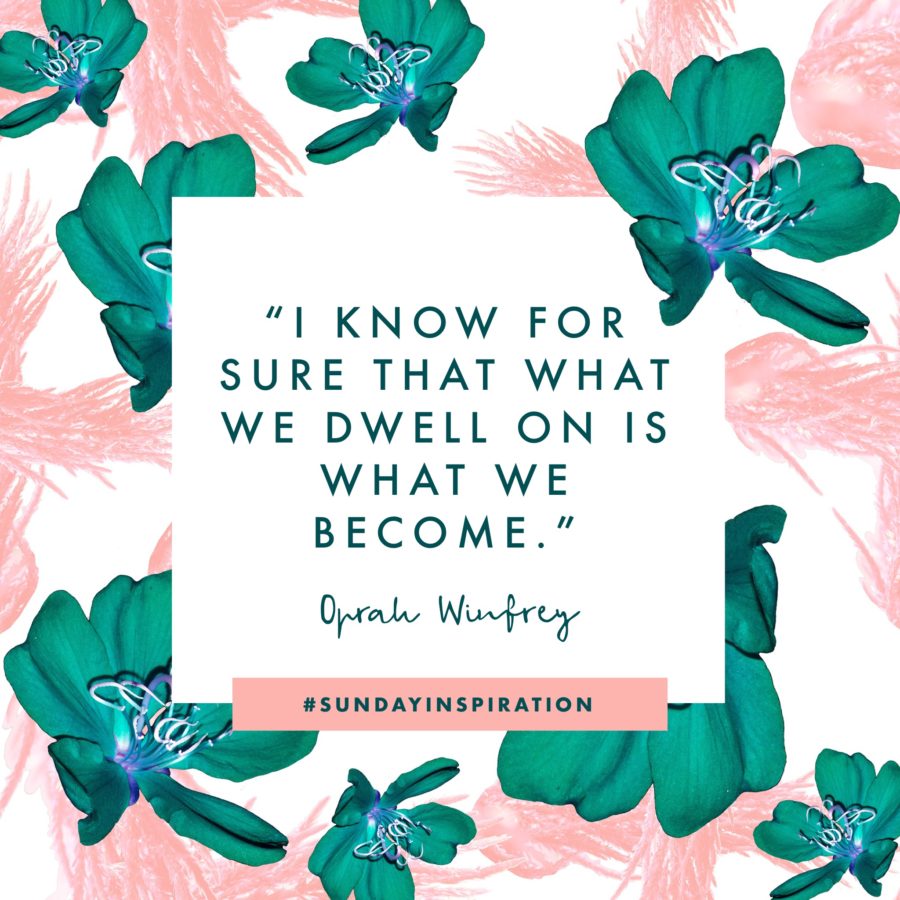 :: Utter Nonsense:: 
transitioning right from that positive, uplifting moment into the garbage I love equally as much…..
We were at the cabin for a couple of nights, and the only thing we ever left the cabin for was our 80's bar crawl in town.  Which was so fun…..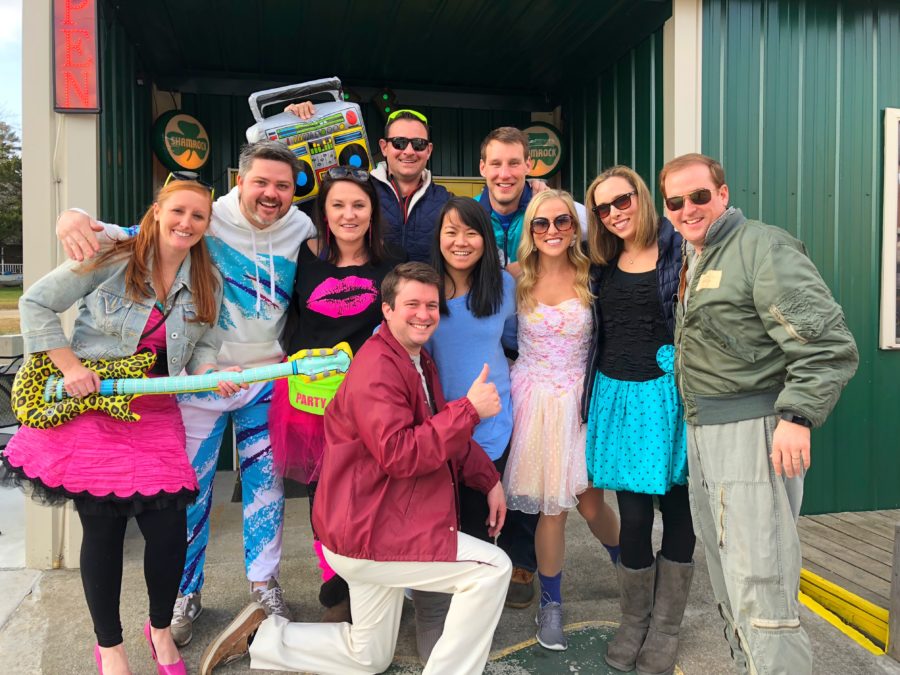 But back at the cabin we played this game called Utter Nonsense.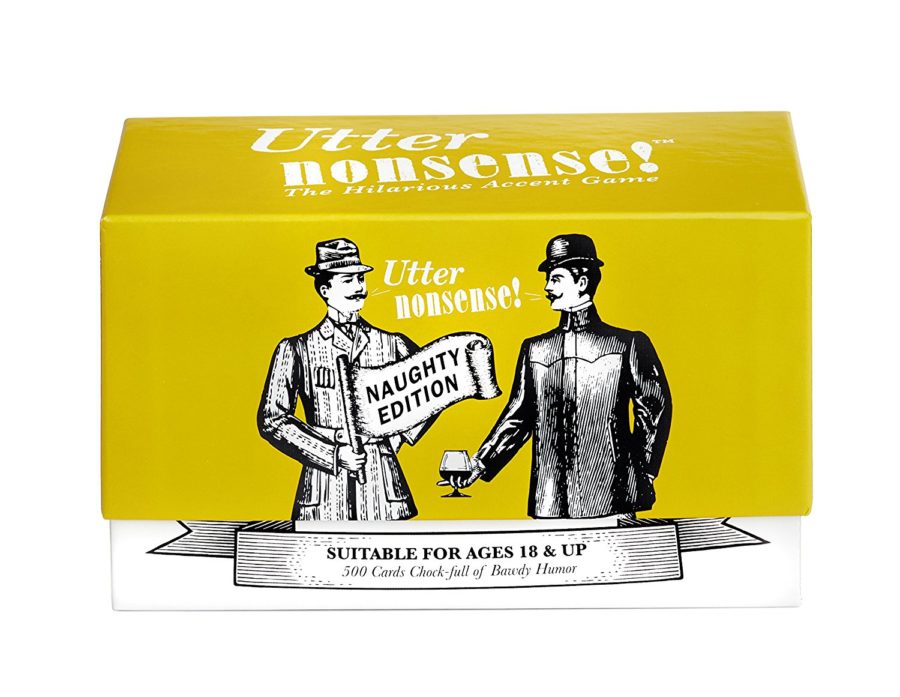 It is like Cards Against Humanity, but with accents (and often, like cards against humanity, even the accent is inappropriate).
I laughed so, so hard.  Everyone – guys and girls alike – had such a fun time with it.
:: French Onion Soup ::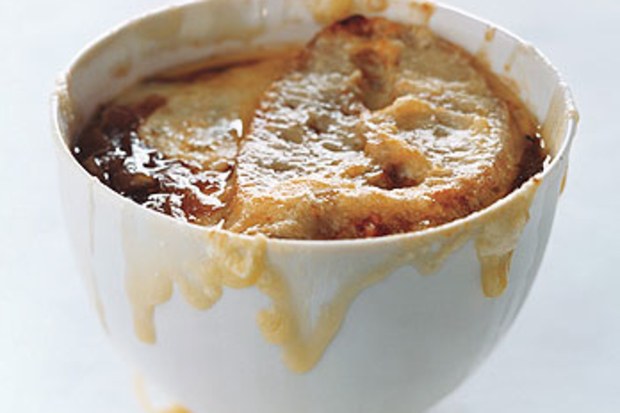 A friend just made this french onion soup on their instagram stories and I had to ask for the recipe.
My husband is obsessed with french onion soup – he would love, love this!! (and I am onion obsessed!)
::::::::::::::::::::::::::::::::::::::::::::::::::::::::::::::::::::::::::::::::::::::::::::::::::::::::::::::::::::
Sales!
There are a bunch of great sales going on, some picks below!
Nordstrom :

Loft : 50% off

J.Crew :

GAP : 40 % off sitewide, and 75 % off winter sale

J.CREW FACTORY : 40% off sitewide