I know you've probably seen this pullover all over the past few months.
If you've been debating whether you should snag one or not, trust me, the answer is yes.
I started with one, and now have three.  don't judge……
I wear it as frequently as I wear my leggings (which, let's face it, is far too often).
They are so cozy for lounging, are perfect to wear over your workout clothes to and from the gym, and look just as great with jeans as they do with leggings! They've been re-stocking often lately!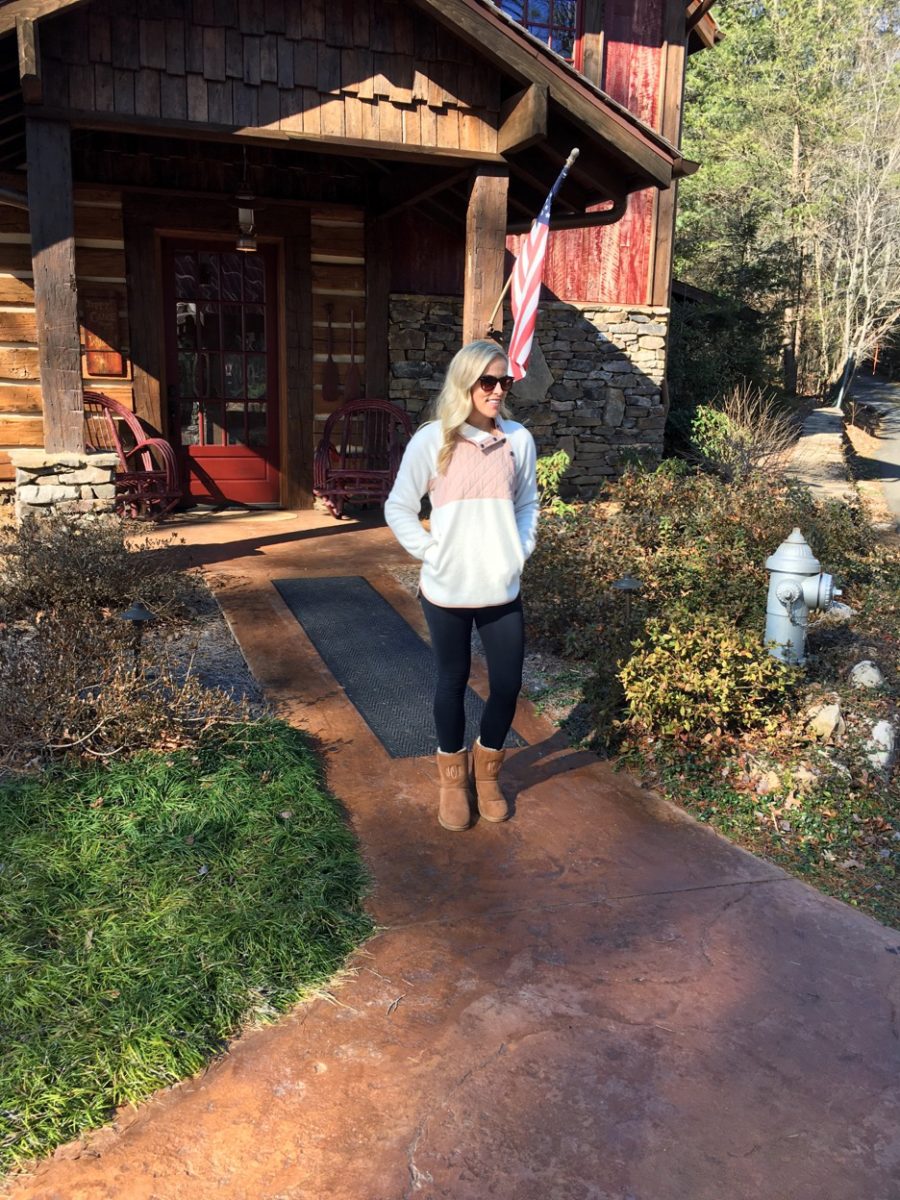 // ASYMMETRICAL SNAP PULLOVER // I wear a size S
I have this rose color, the grey, and the navy….. but now I keep eyeing the green…….