I hope you all had a great weekend!
We had a great one, filled with more Christmas movies, brunch with friends, a visit to the Miracle Christmas Bar, some home projects, and packing up for our trip tomorrow morning!
I got my nails done with friends and then went to brunch at Hobhob, which we all loved.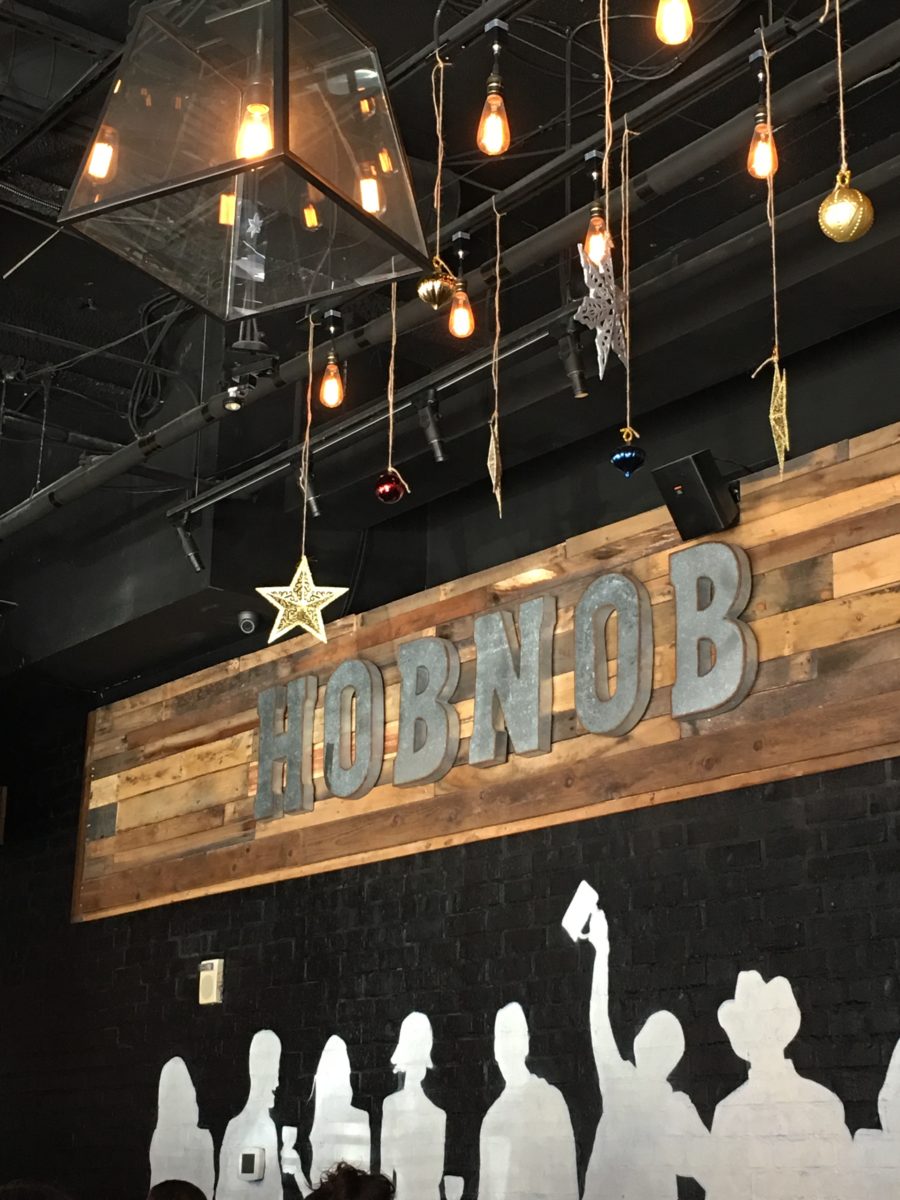 The food was great, as was the service, and they had a great live music too! We will definitely be back.
I shared the Breakfast Pizza which I definitely recommend, along with a great omelette.  Other orders people liked were the fried chicken fingers, fried egg sandwich, and the chicken burger.
I was determined to get to the Christmas Pop Up Bar before leaving town, so somehow I convinved Kip to go get in line with me at 4:30 for the 5:00 opening.  Within minutes of us getting in line it was SO long.  We were able to get in the first round – thank goodness, because then it becomes one in one out and the wait shoots to hours on end.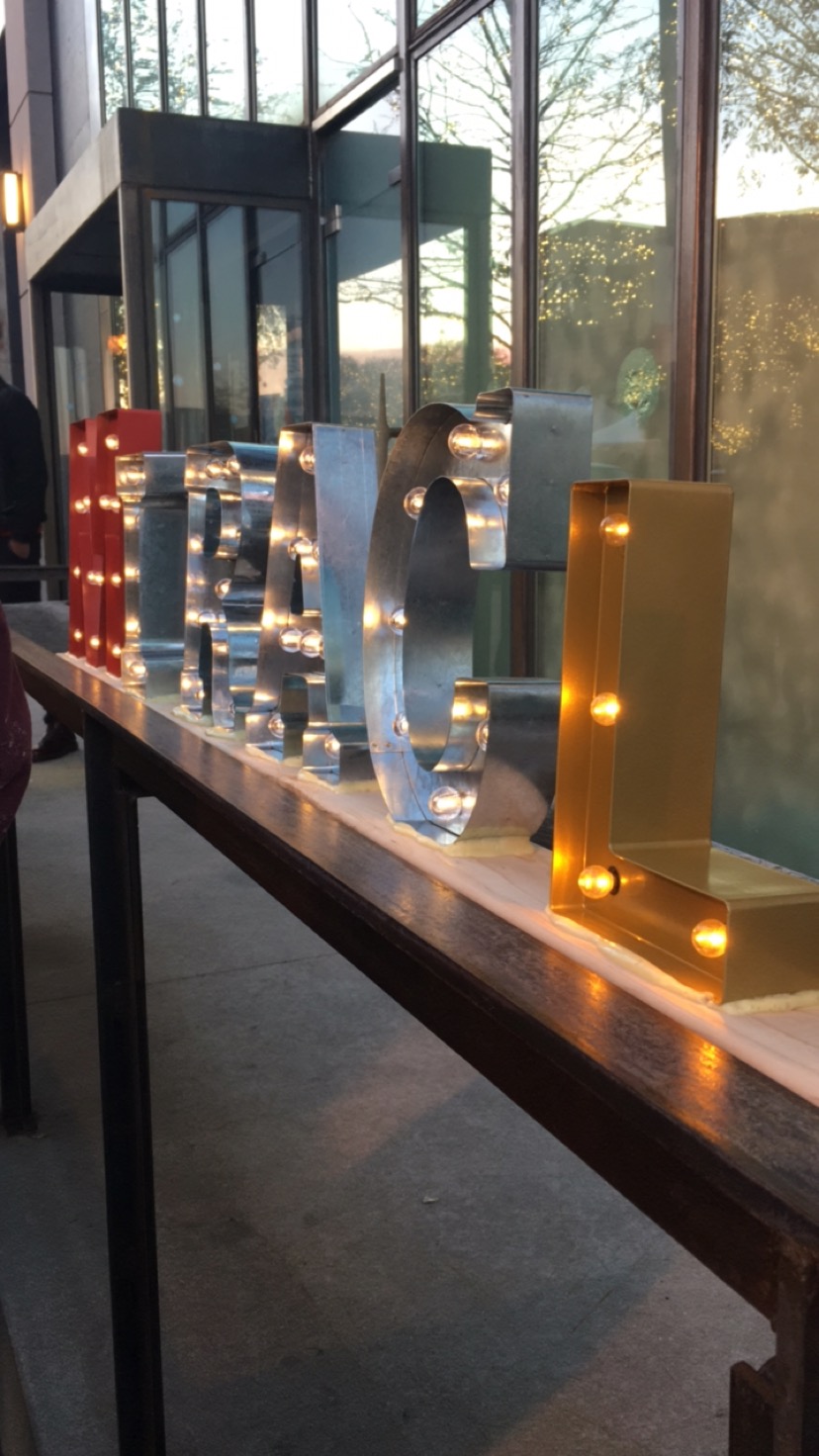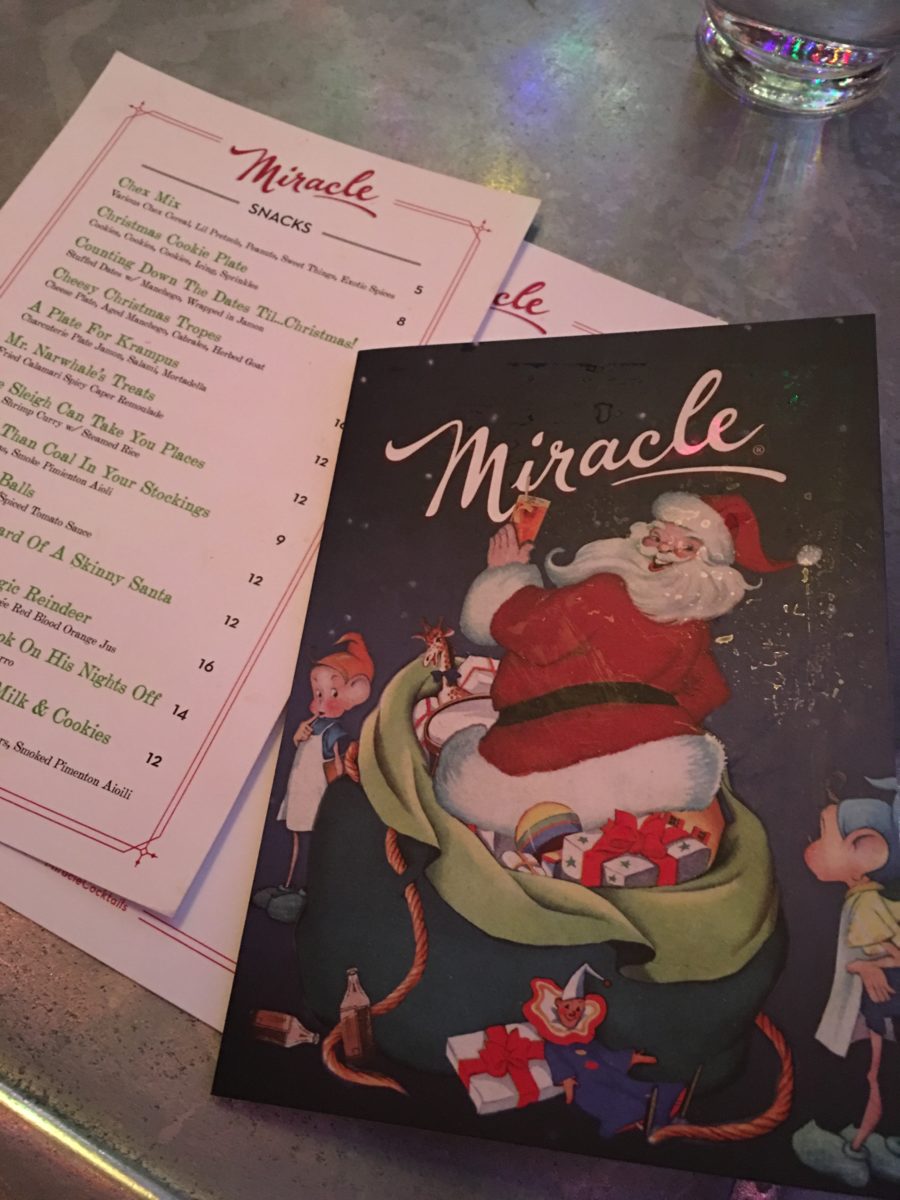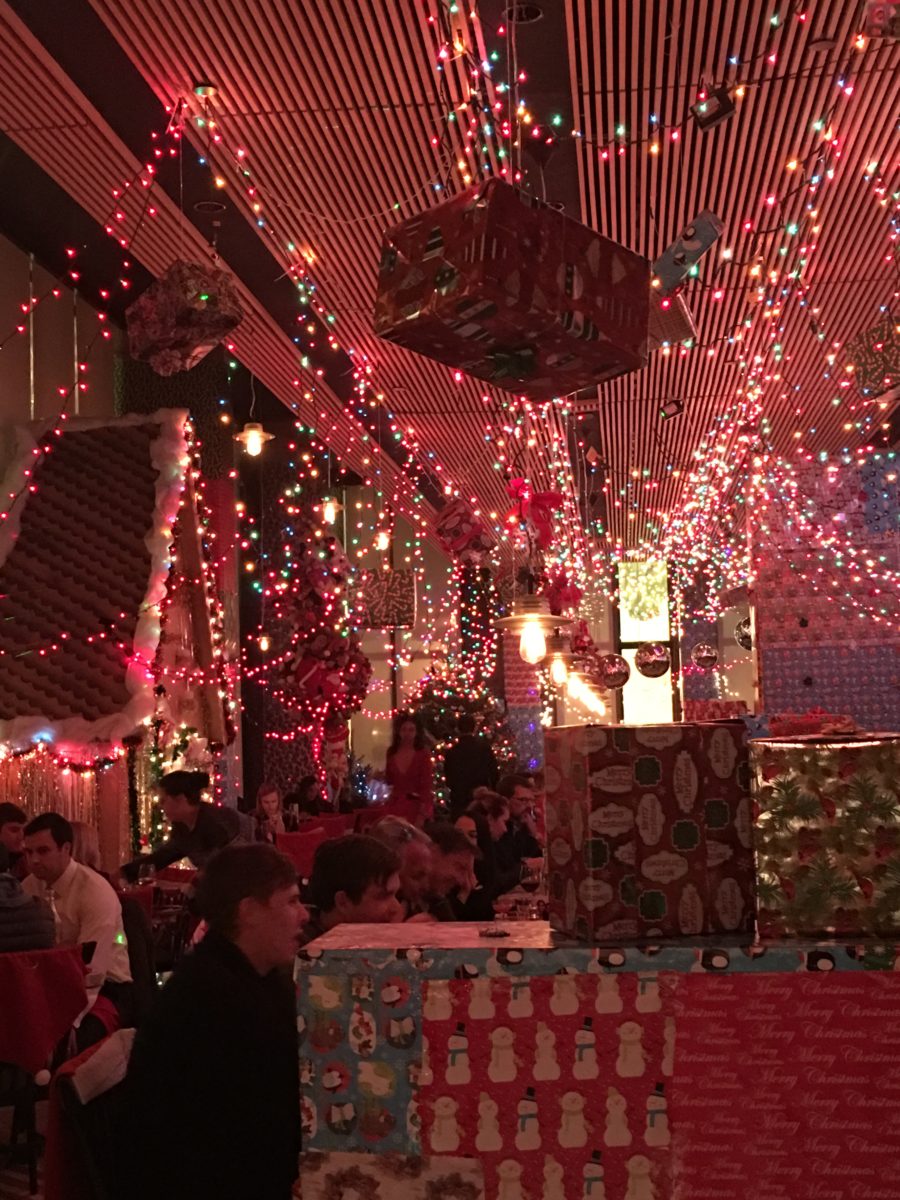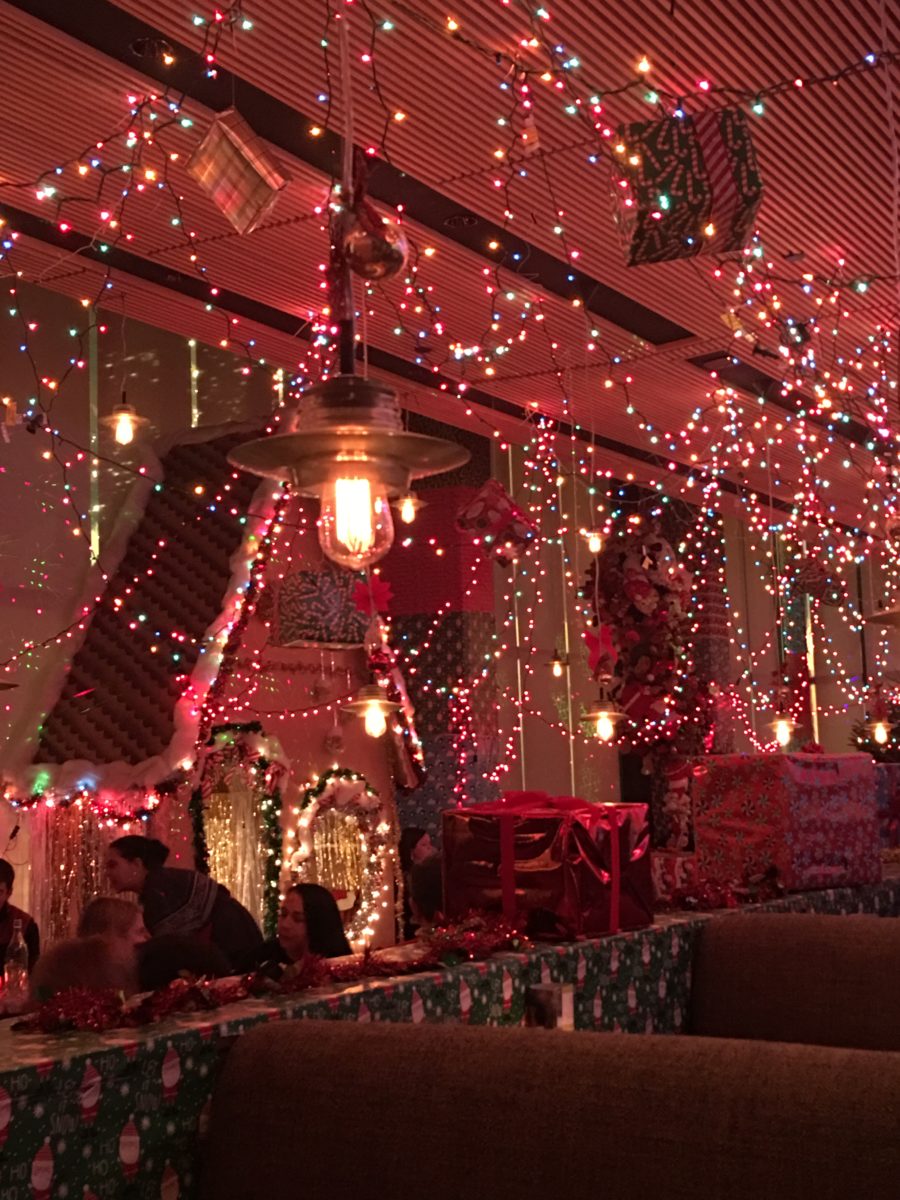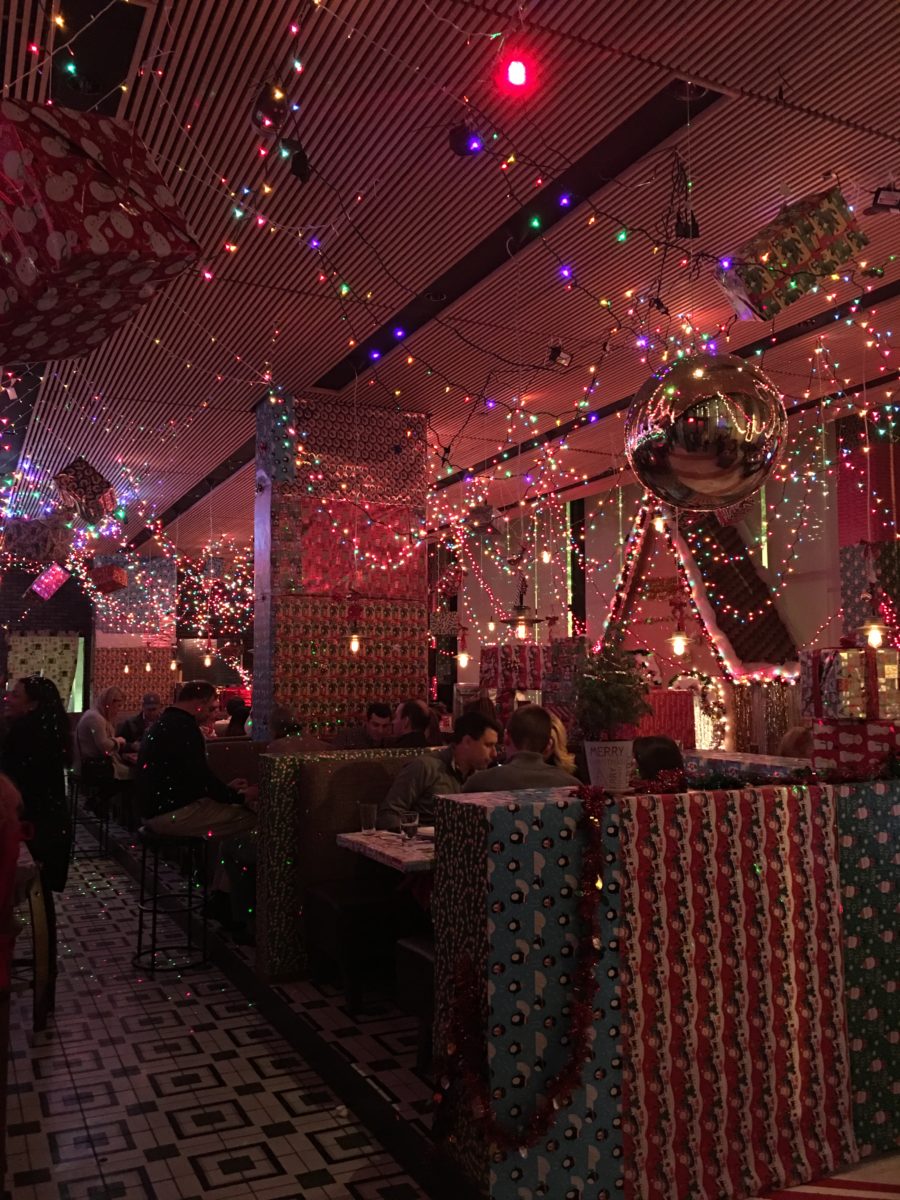 It was fun – and I am glad we went – but it definitely wasn't anything *that* great.  There are so many bars in Chicago that just do Christmas decorations that I felt were more fun than this.  I'll take a cozy Butch McGuire's over this BIG space that you can tell was just done for the occasion any day.  BUT it was fun.  And the food was surprisingly good! (Cocktails not as much, but I'm not much of a cocktail drinker anyway!)
Sunday I dragged my tush to Pure Barre, and quickly cancelled it out followed it up by making some Christmas treats to bring in to work today (I'll share the simple recipe this week!)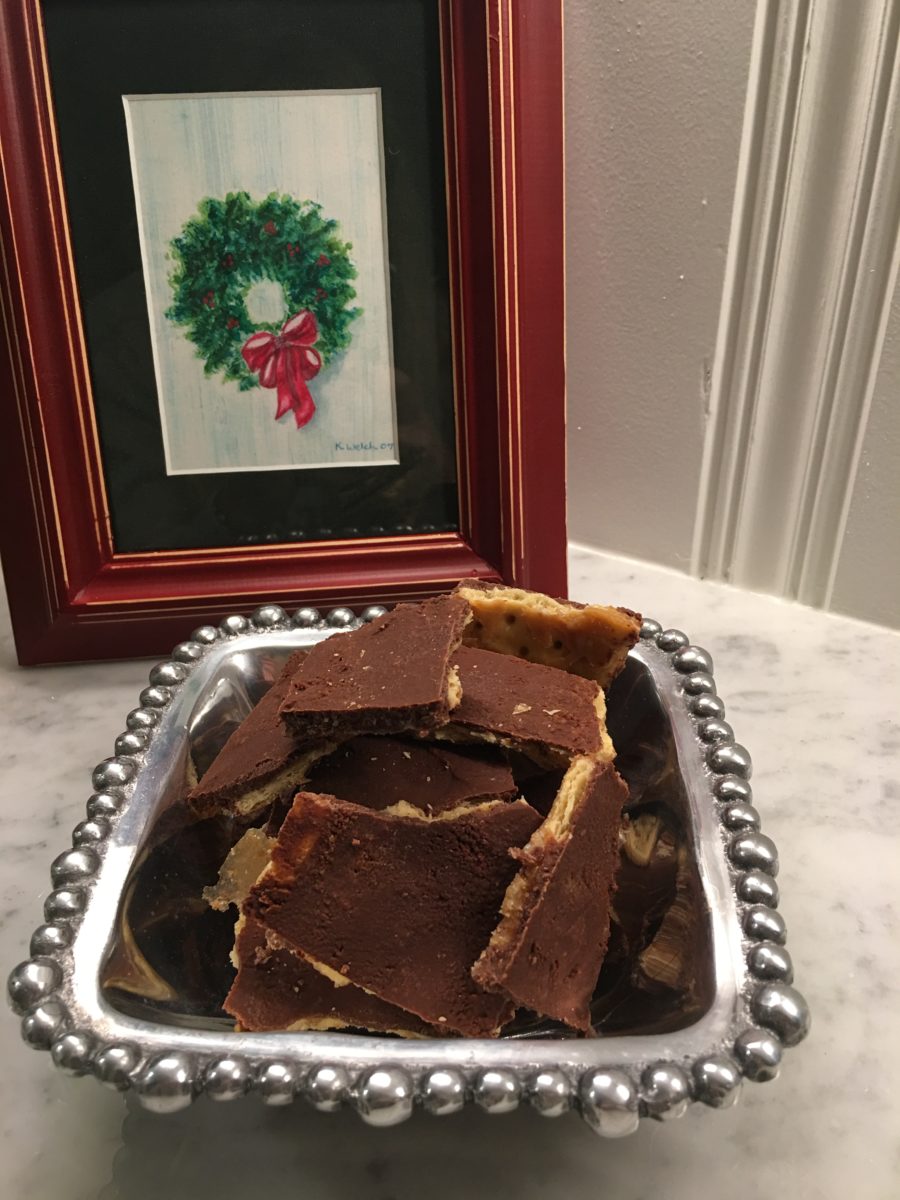 Since I swore off fake baking a few years ago (not gonna lie…. I do miss it…. it was so nice to have a base color going into vacation and to not burn so easily!) I am always looking for a good self tanner.
This Express Tanner is THE BEST that I have ever used.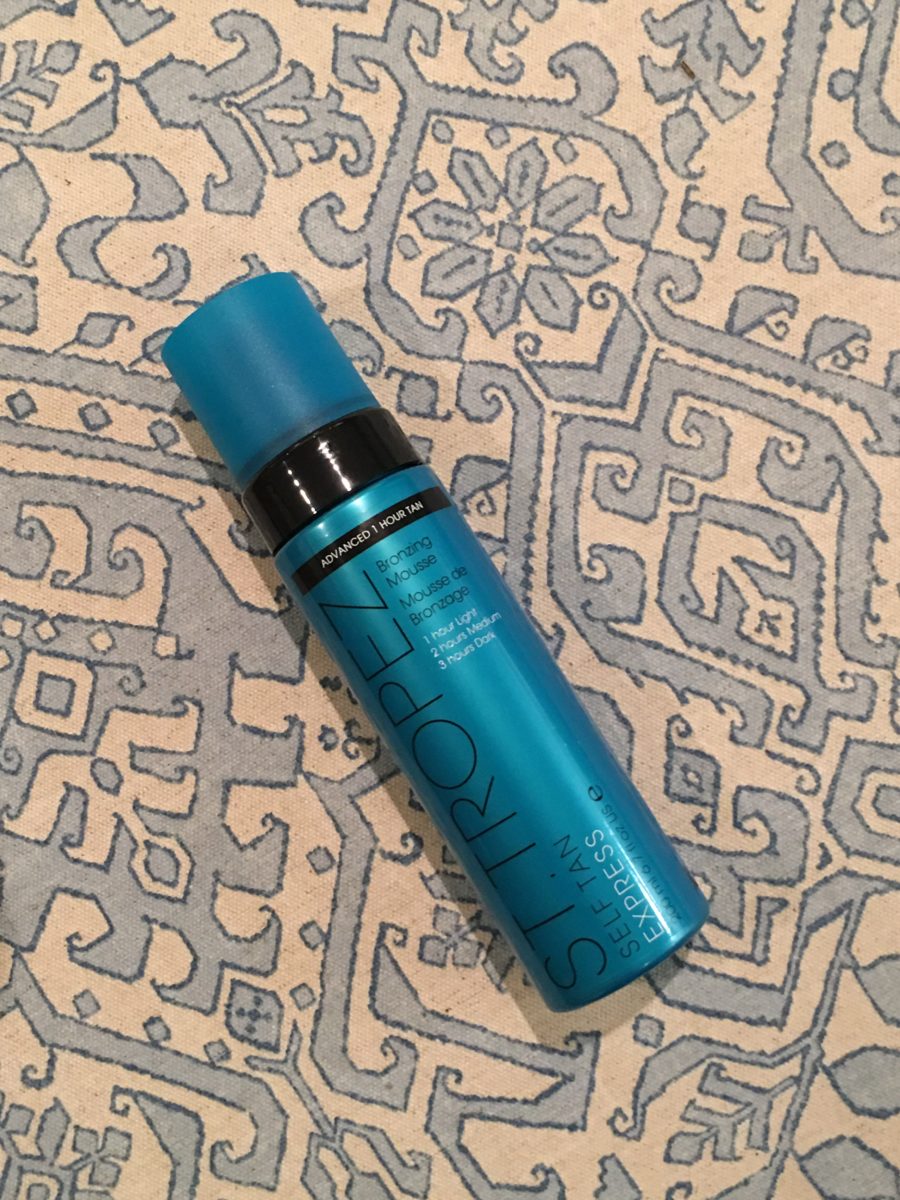 There's a couple reasons this St. Tropez Express Tanner is amazing :
1. You rinse it off after 1-3 hours, so you aren't stuck overnight or for hours on end worrying about the color.  For light tan, rinse at 1 hour. For medium, rinse at 2.  For deep, rinse after 3 hours.
2. It gives an INSTANT tan, and then the color continues to develop for the next 8 hours or so.  But if you need a tan quick it gives you that instant satisfaction too!
3. It gives great color, doesn't have a bad odor, and I have used twice this week with no streaks or messes despite not trying too hard with the application!
4. NO ORANGE. No oompa loompa with this at all.
I shared a fun and easy DIY on instagram over the weekend.
I received this a few years ago at a White Elephant party and it is the most praised Christmas Decoration every year in our house.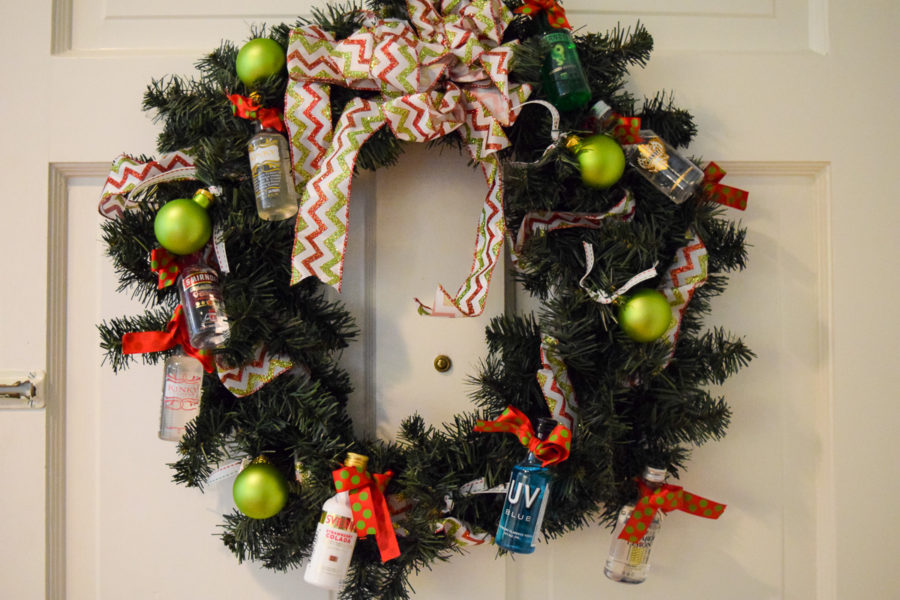 All you need is :
A Wreath
Ribbon
Mini Ornaments
Mini Liquor Bottles
How cute is the finished product?!? People will go crazy over it!!
I ordered a ton of the books that you all had recommended and am trying to decide which to pack for the trip! Thanks for your recommendations!
I love reading from actual books, but vacations make me realize that I should maybe consider getting a Kindle or an E-Reader of some sort so that it doesn't take so much space in my bag!
I just saw that Amazon has this Fire Tablet which would make such an amazing gift.
It's like an iPad but a fraction of the cost.  You can use it as a Kindle, and then like a firestick with access to Netflix, Hulu, HBO Go and all of your onDemand shows, and more – all for UNDER $50!!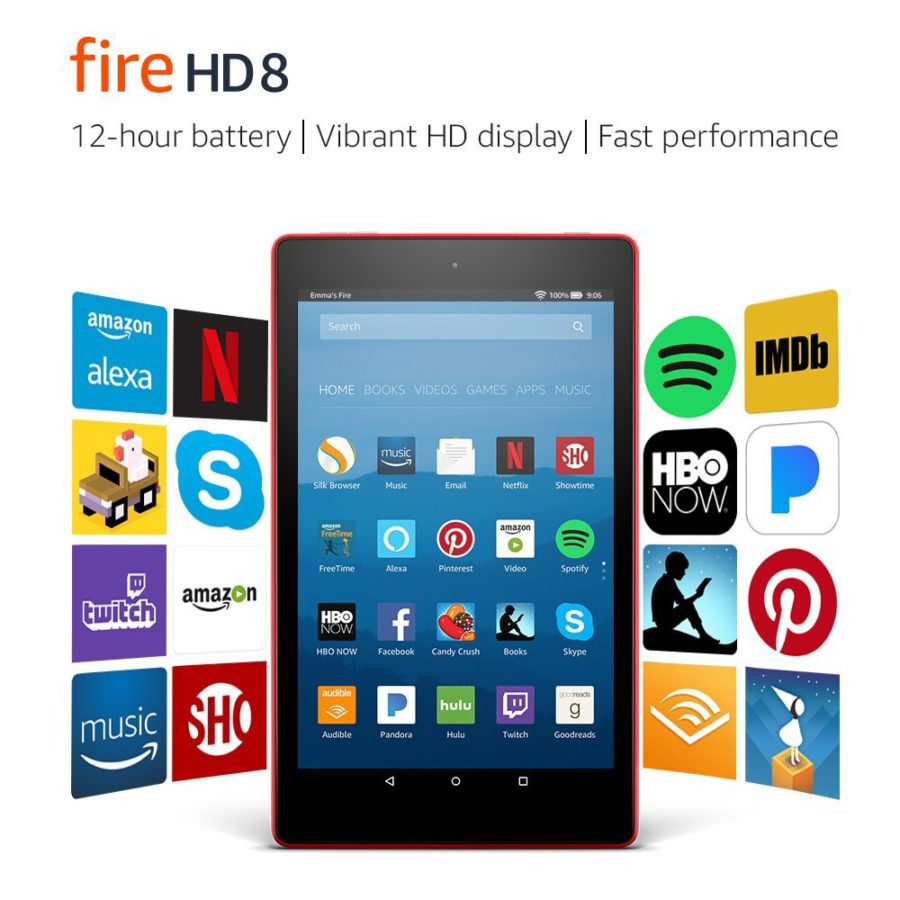 Have a great Monday!!!