Hope you all had a great weekend!
As you may have seen on instagram, we had a snowy weekend here in Atlanta!
It started coming down on Friday and didn't stop!
It was so pretty and made for a fun Christmas weekend since it had been almost 70 the weekend before! It definitely made it finally feel like Christmastime!
We went up the street for dinner and drinks on Friday night and then stayed up late watching Christmas movies on the couch.  Saturday we woke up to no power, but luckily ours was back by the afternoon.  We went to see my family and and play in the snow with my niece and nephew which was a fun memory!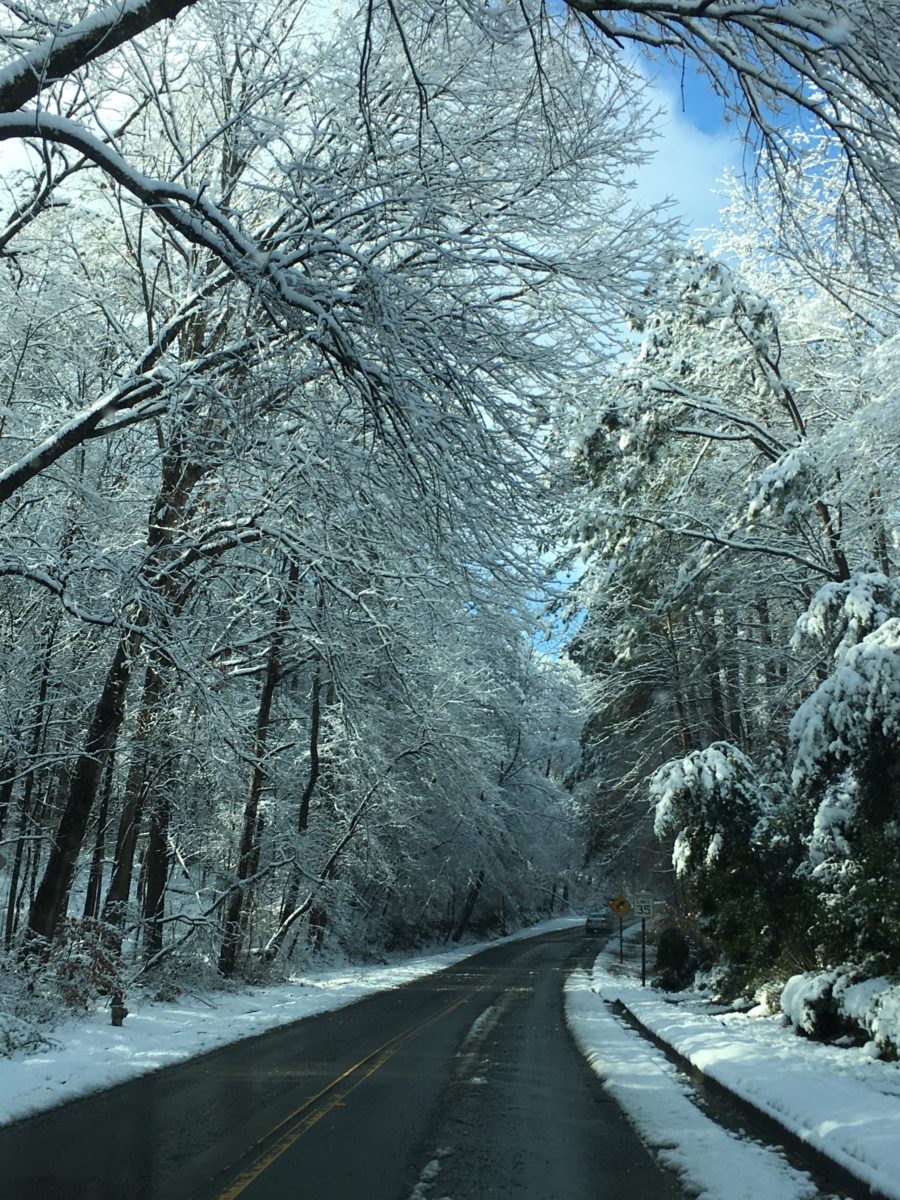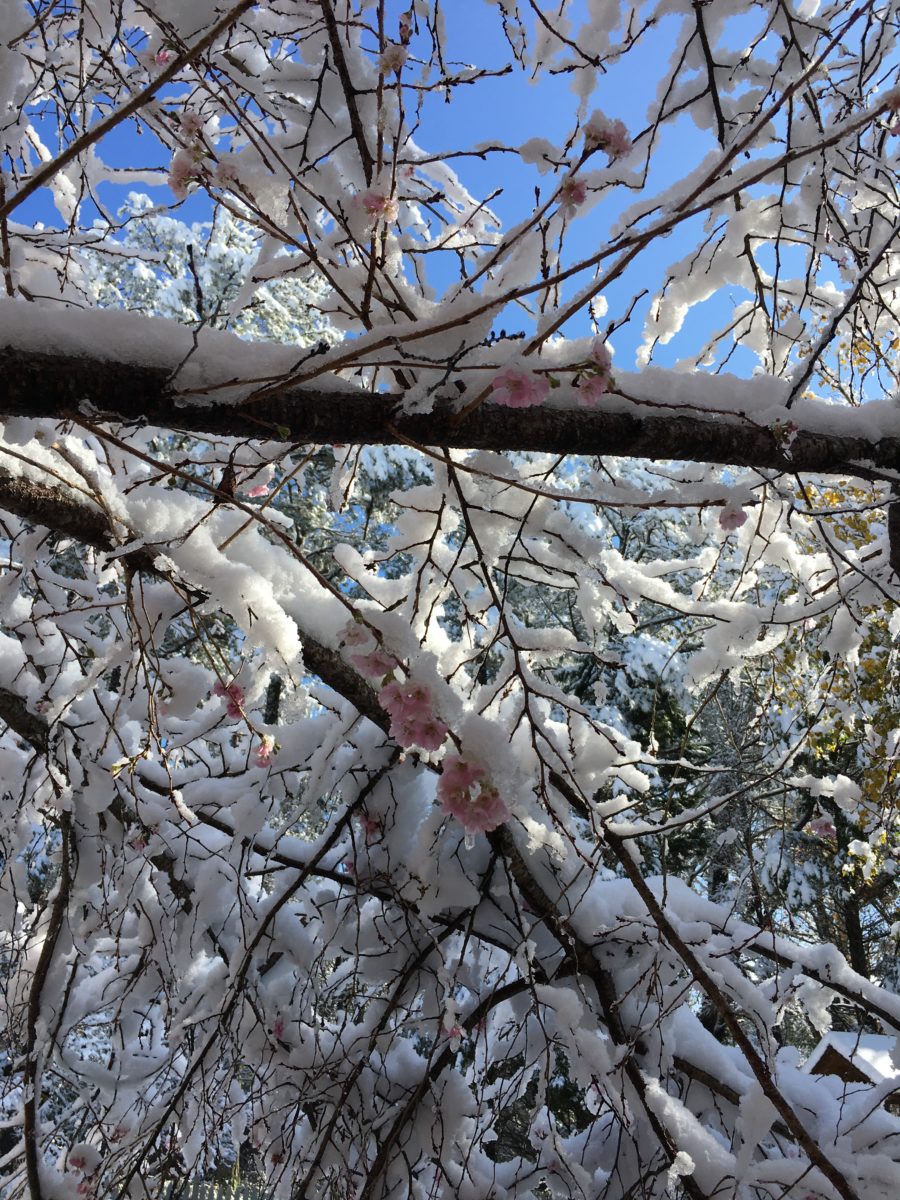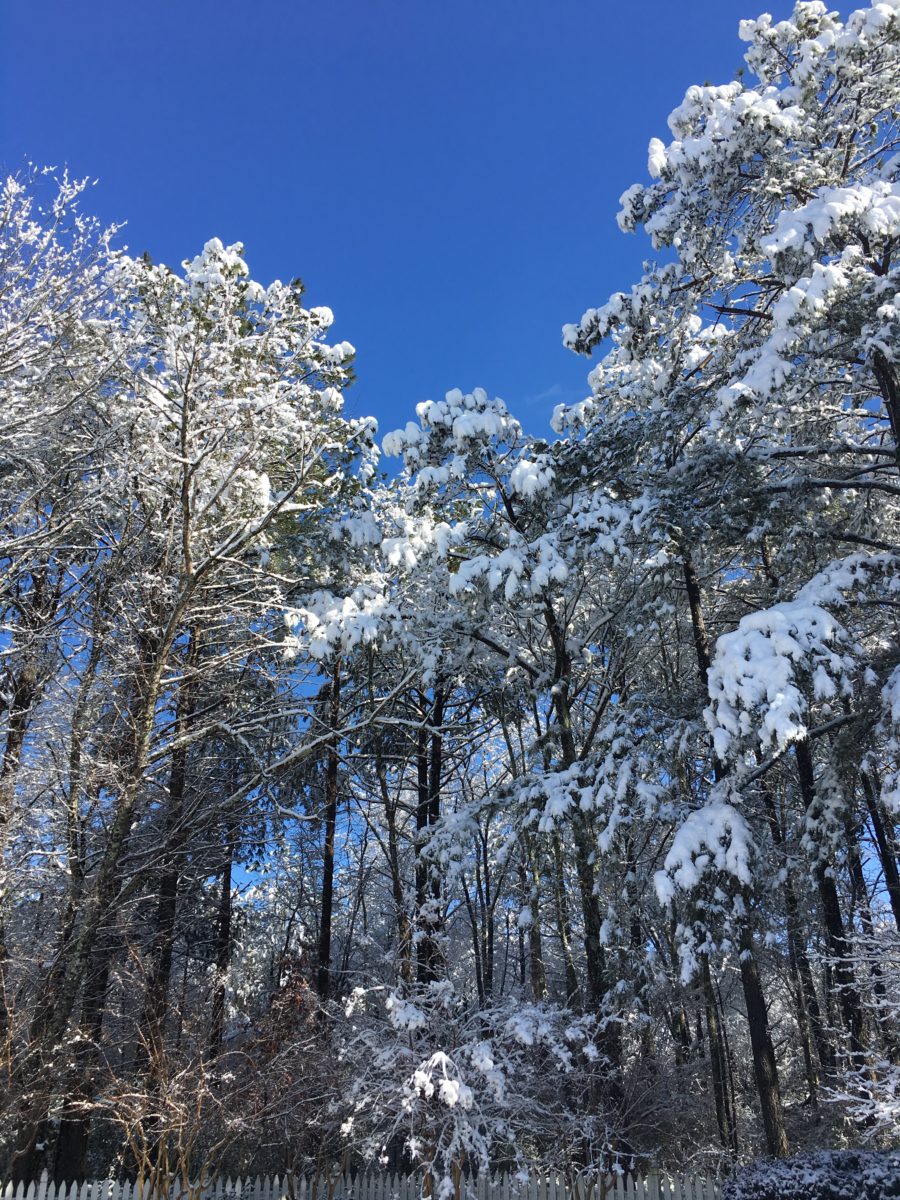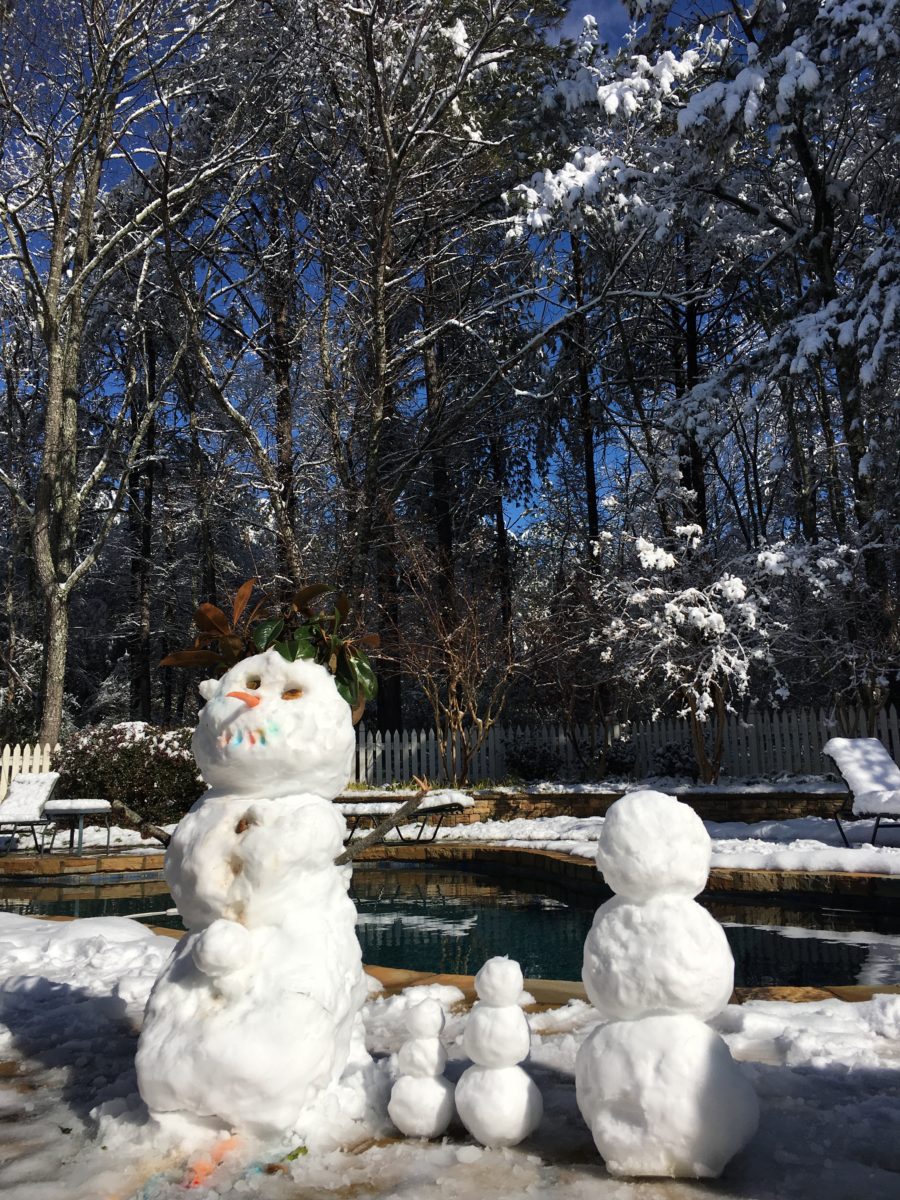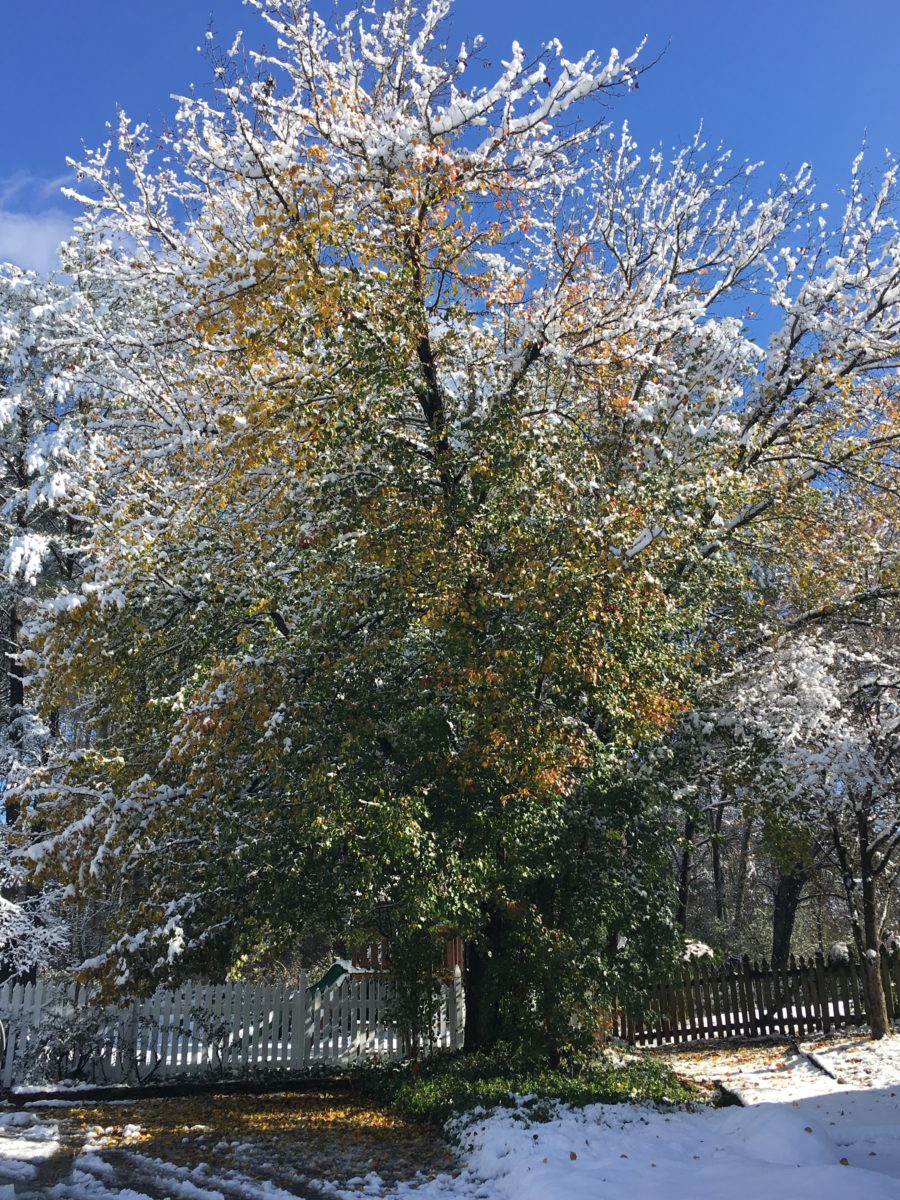 It was so crazy to see the flowers that were still blooming and then freezing over.  So many of the trees here still haven't shed their fall leaves and then were covered in snow – what is going on!?
Saturday night we made it to one of two Tacky Sweater Parties – with Atlanta folk not being the best drivers (Cough : truly THE WORST) in ideal conditions, we didn't want to Uber too far where there were still some trees down, but we still had a fun night out with friends at the one we made it to!
If you are in need of some good Tacky Sweater Attire, Target had a great selection!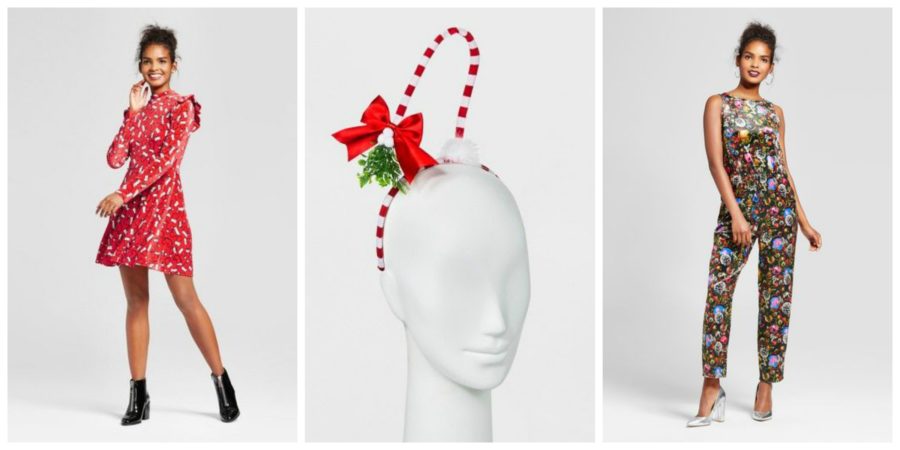 // DRESS // HEADBAND // ROMPER // 
I got this mistletoe headband and thought it was so cute.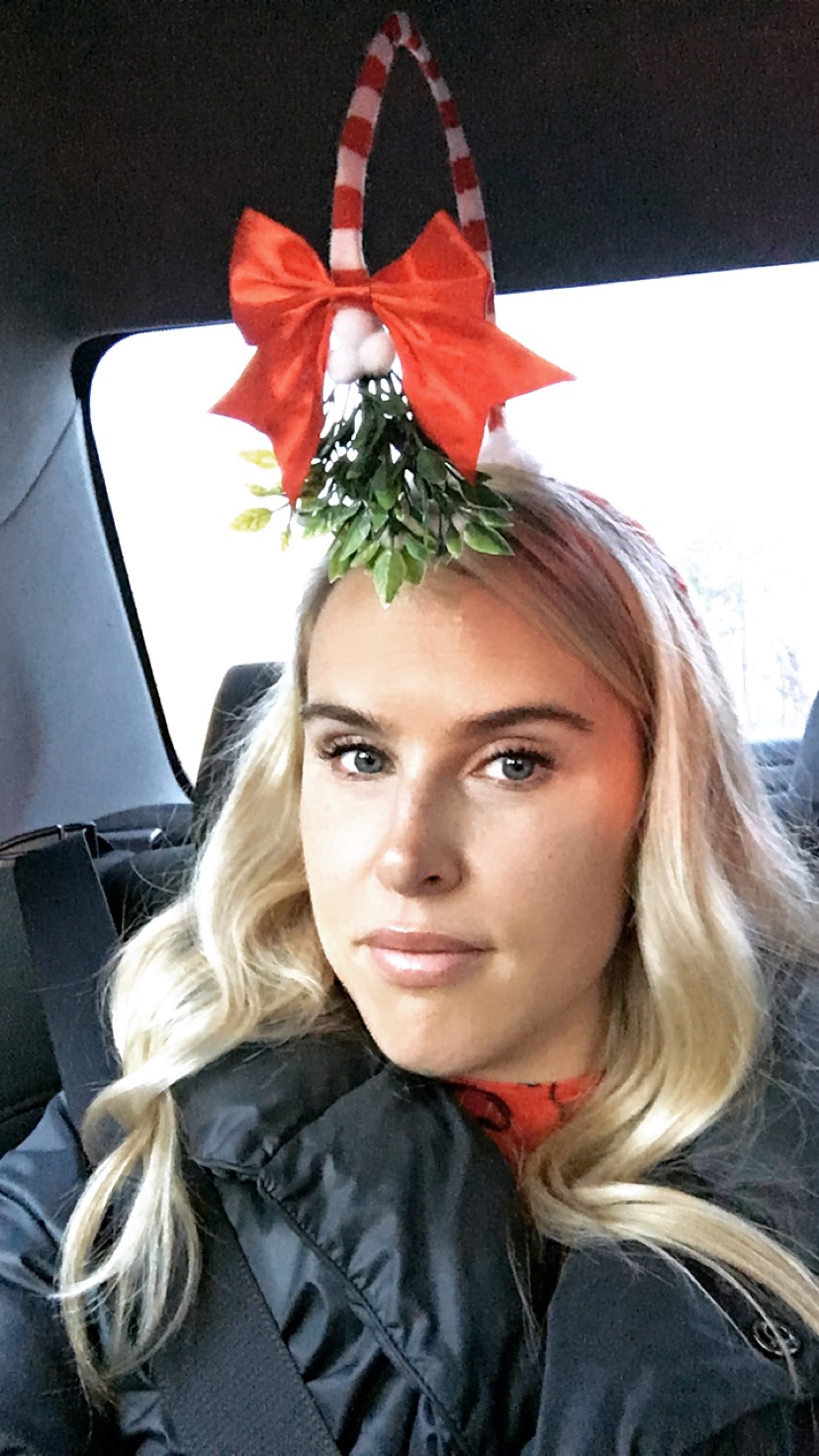 I wore this Velvet Santa Hat Dress which was VERY comfy.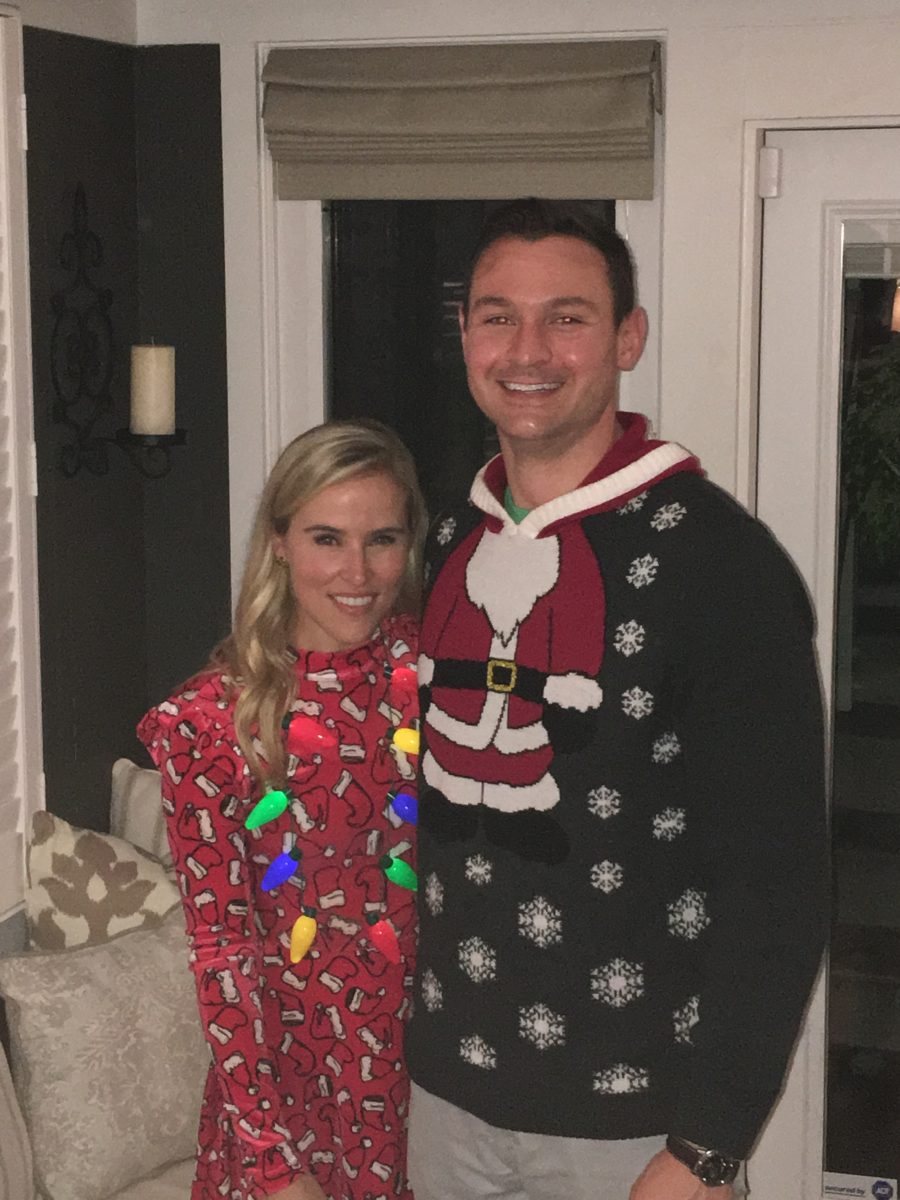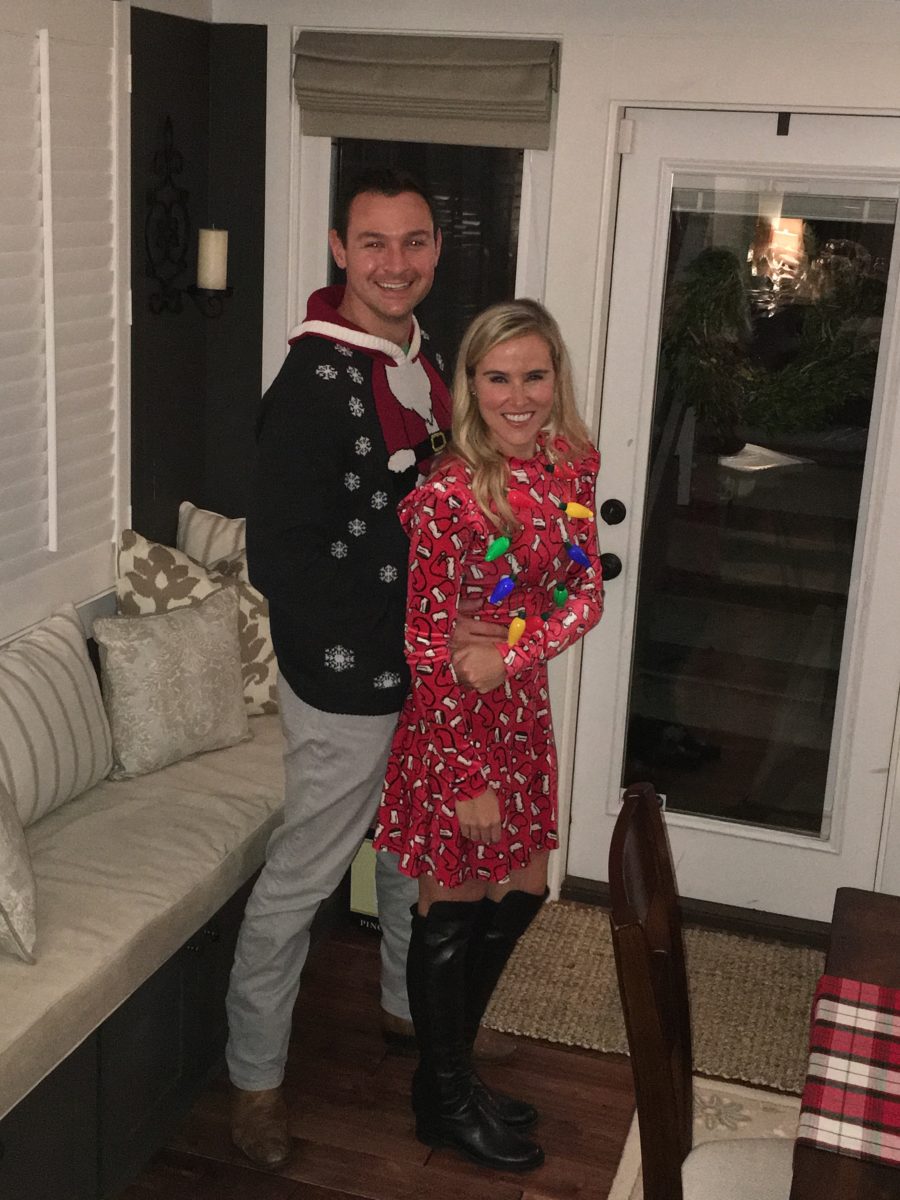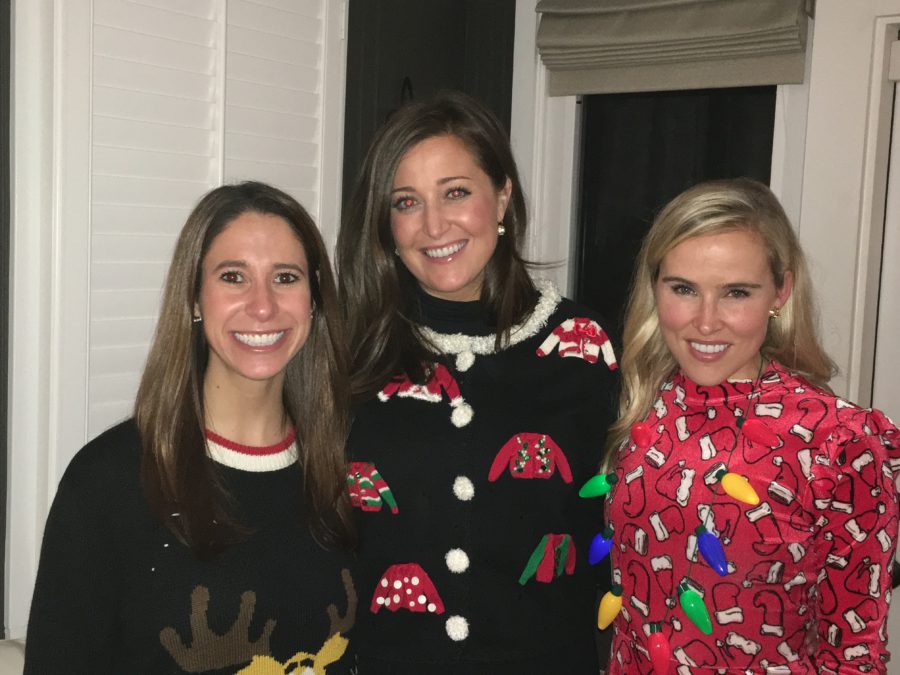 I had also grabbed this Ornament Velvet Jumpsuit as a backup which is hilariously tacky and fashionable as well.  I decided not having to get completely undressed to use the restroom would be the better option!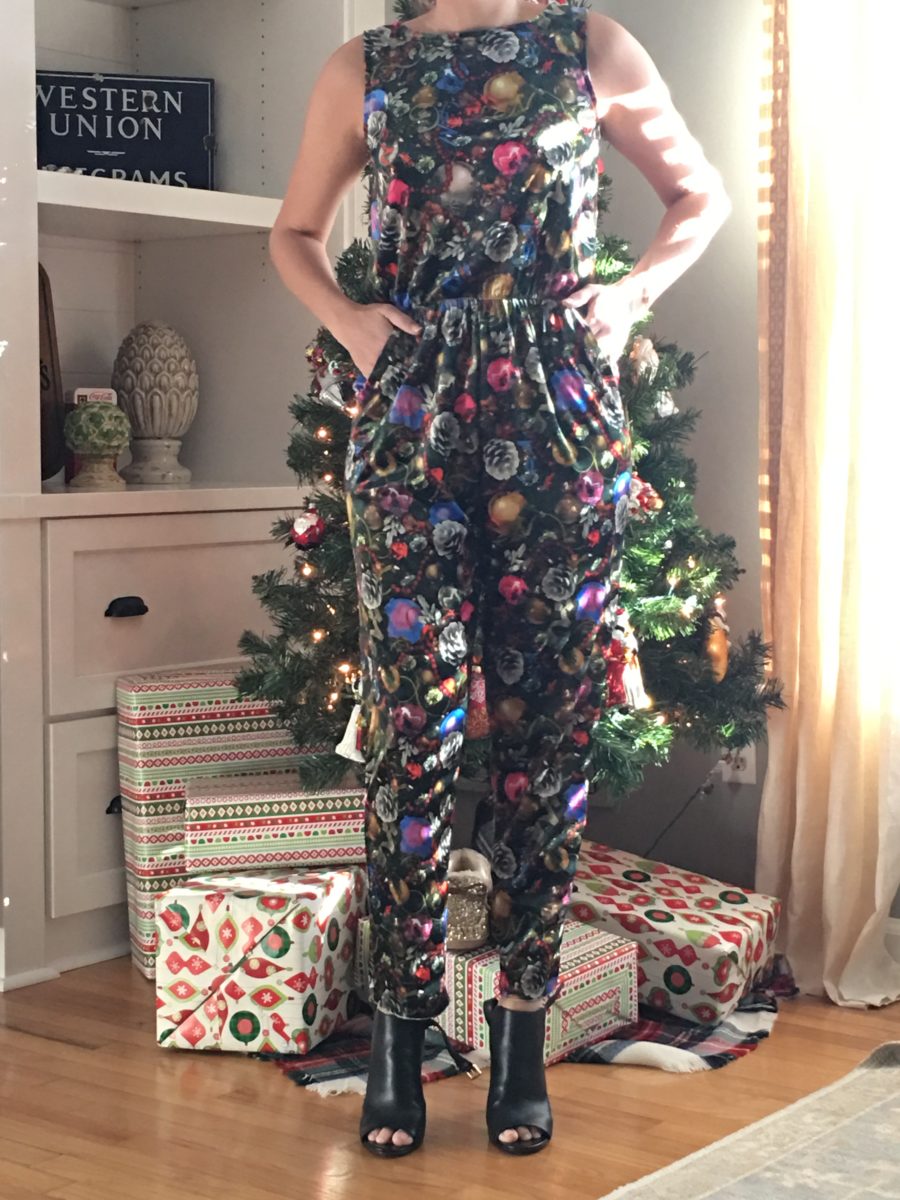 Sunday I had lunch with girlfriends and then put on my glitter slippers and stayed indoors for the rest of the night!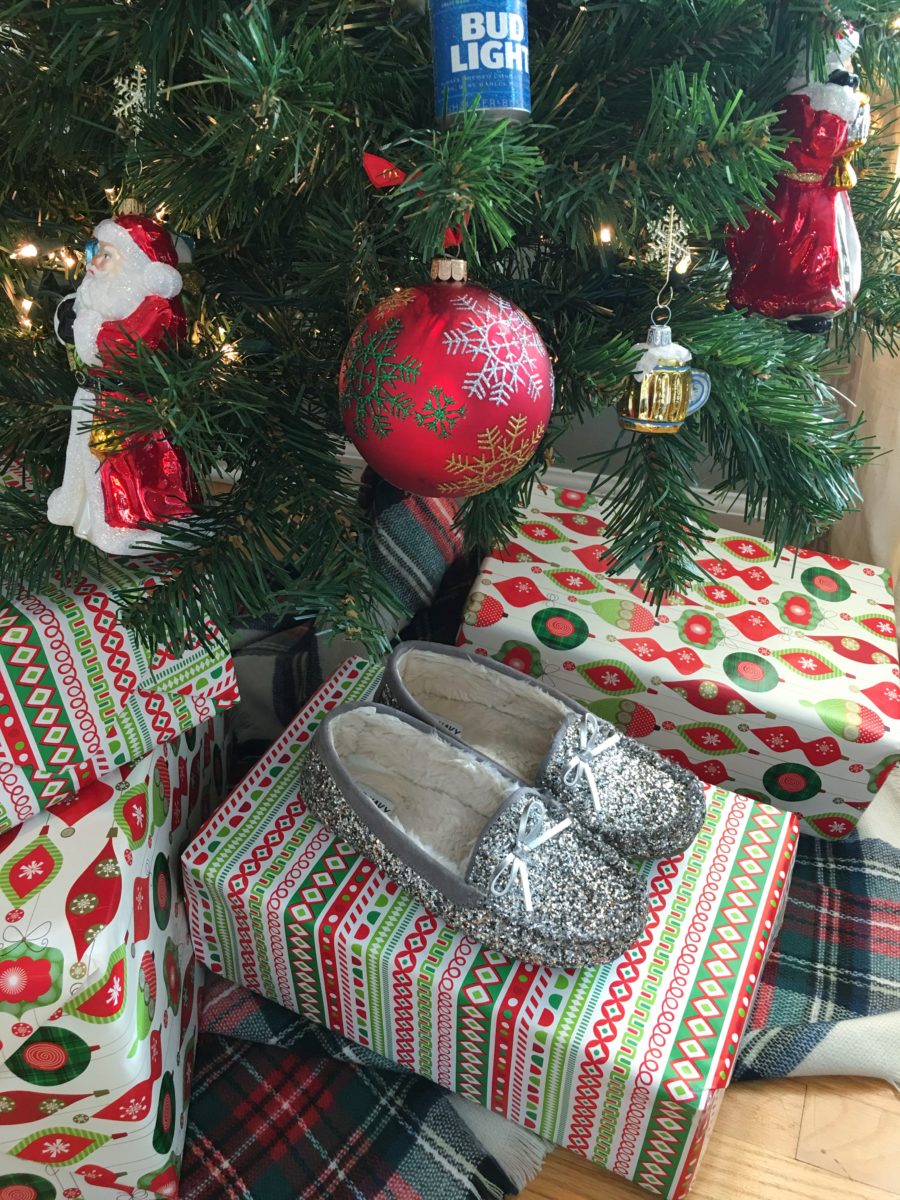 My exact slippers just sold out online! Shoot!
Similar slippers HERE and HERE
Have a great start to the week!!!