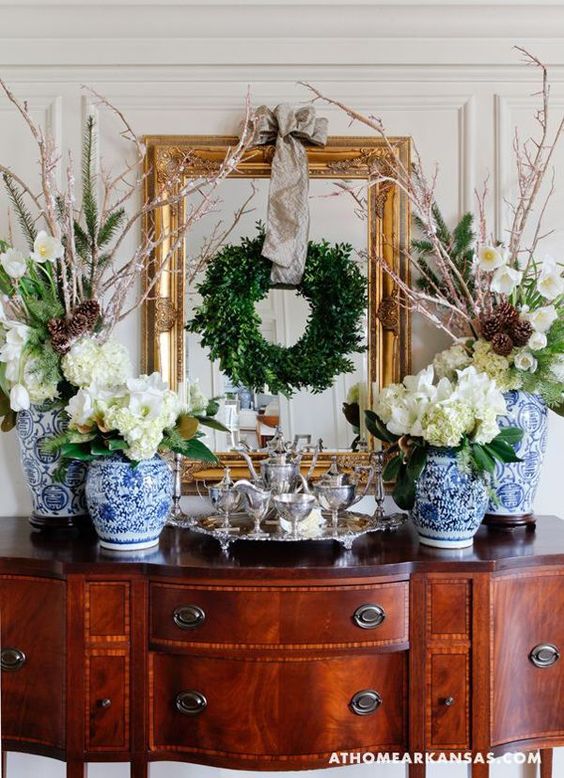 Cheers to Friday!!!
We have two tacky sweater parties on Saturday and plans to veg tonight.  Kip has been gone all week for work so I'm excited for a low key date night tonight.  Usually we go out for dinner down the street but I think we may just be lazy and get take out on the couch.  No complaints here!
All of Atlanta was at the grocery store yesterday when I was picking up dinner and I was like "what the heck is going on?!" and then I realized we had possibility of ice and snow, so naturally, Atlanta stockpiles as though they won't be able to leave their homes for days.  And I, naturally, am off to run errands!
Each day I keep pulling out a little more Christmas decor.  It's not as much as last year; with Kip traveling all month and then us leaving town before Christmas we didn't get a real tree this year (tear).
But it just isn't as fun without the real tree!
So I had been hunting for blue and white ornaments to make our fake tree something special, but kept coming up empty handed.
I found these adorable ginger jar ornaments but they are all out of stock.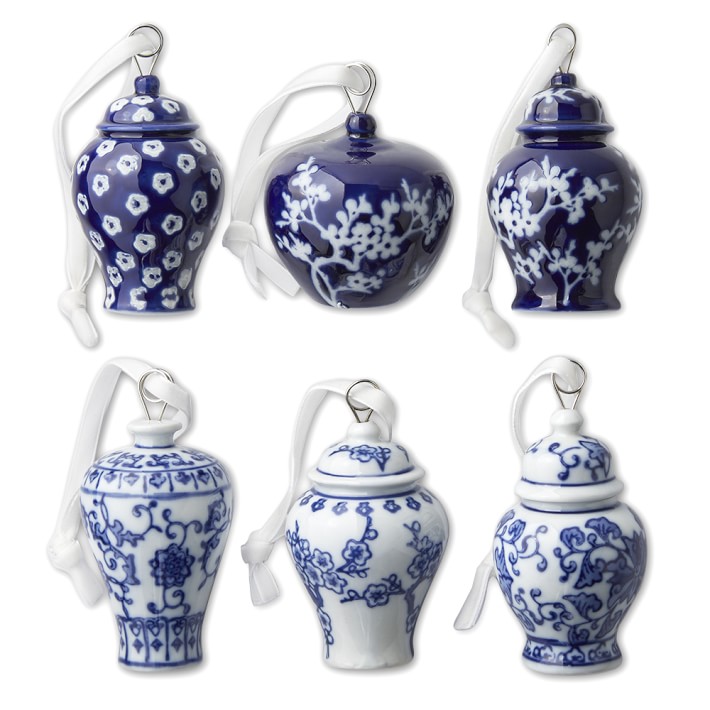 and then I came across these ceramic beauties and got all excited, but I just can't stomach the price. Though they are on sale!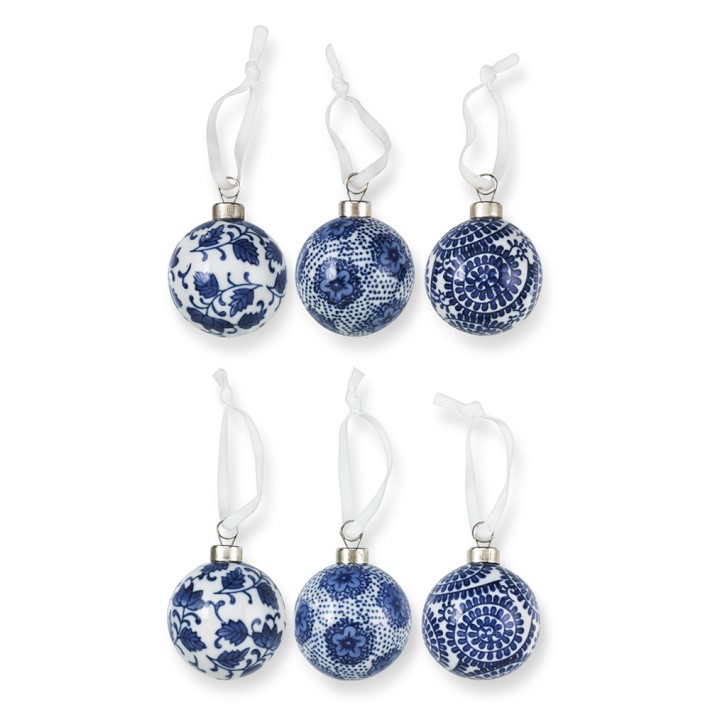 So maybe this just isn't my year for my blue and white dream tree!
Although please, please send me any ornaments you find that you think would fit the bill! I can always wait until after Christmas when things go on sale for next year! 
I loved listening to Leslie Odom Jr's Christmas music while decorating and blogging this week.  I love Michael Buble during the holidays, but having some new Christmas is always nice too!

His Winter Song (that he sang during The Victoria's Secret Show) is so, so great.
Going to be a go-to for Christmas' to come!
Speaking of Christmas Music, have you heard Sia's Christmas Album?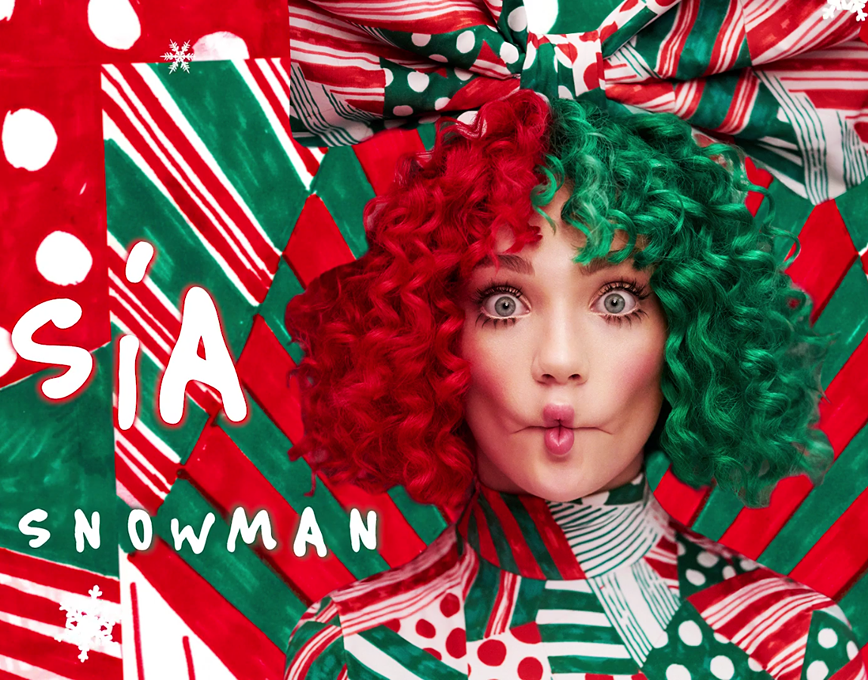 Oh. Em.  Gee.  I mean… don't. But do.  Do go listen.  It kept coming on in Kip's car this weekend and I was cracking up listening to his reaction and his "Thumbs Down! Why is this on a Christmas Station!"  I can't remember which songs were particularly hilarious, but it definitely did not put us in the Christmas Spirit.
:: THIS WEEK ON THE BLOG ::
Coffee Talk
A Perfect Holiday Dress 
Gift Guide for the Jet Setter
Gift Guide for the Guys
Weekend Recap – Virginia Highlands Home Tour
:: FRIDAY FINDS ::
My dream Spring wedding guest dress. 
In love with these tortoise accented earrings.
I love these Tacky Sweater Coasters as a stocking stuffer!
New go-to sweater. The wrap front + V  is so flattering.
Oh. Em. Gee. This wrap top is beautiful and under $100!
This velvet jumpsuit would make my-boyfriend-andy-cohen's head spin.
I'm a sucker for holiday earrings (sharing my favorites next week!) and I am uhb-sessed with these!
Any hostess would love to get this bowl and spreader!  (or similarly, this tray!)
I love a simple stud earring, and these gold and diamond studs are perfect at under $40.
If I had no budget for the Caymans, this would be coming in my suitcase.
An under $100 romper that works for fall + winter.
Some serious statement earrings for only $50.
This long sweater would would equally great as a sweater dress with boots!
This gift set is 50% off and under $100, and would make a great gift for Christmas! 
:: LINK LOVE ::
Top 10 YouTube Videos of 2017. 
I love Anne Hathaways new Connecticut estate.
Um, YUM . Butternut sqquash ravioli with walnuts, sage and brown butter. 
The new Starbucks Christmas drink is out and available until next week.
Scott Disick and Sofia Richie are at Art Basel with camera crews in tow.
6 ways to open a wine bottle without a corkscrew.
I wasn't into Meghan Markle's manicure, but apparently it has the stamp of approval.