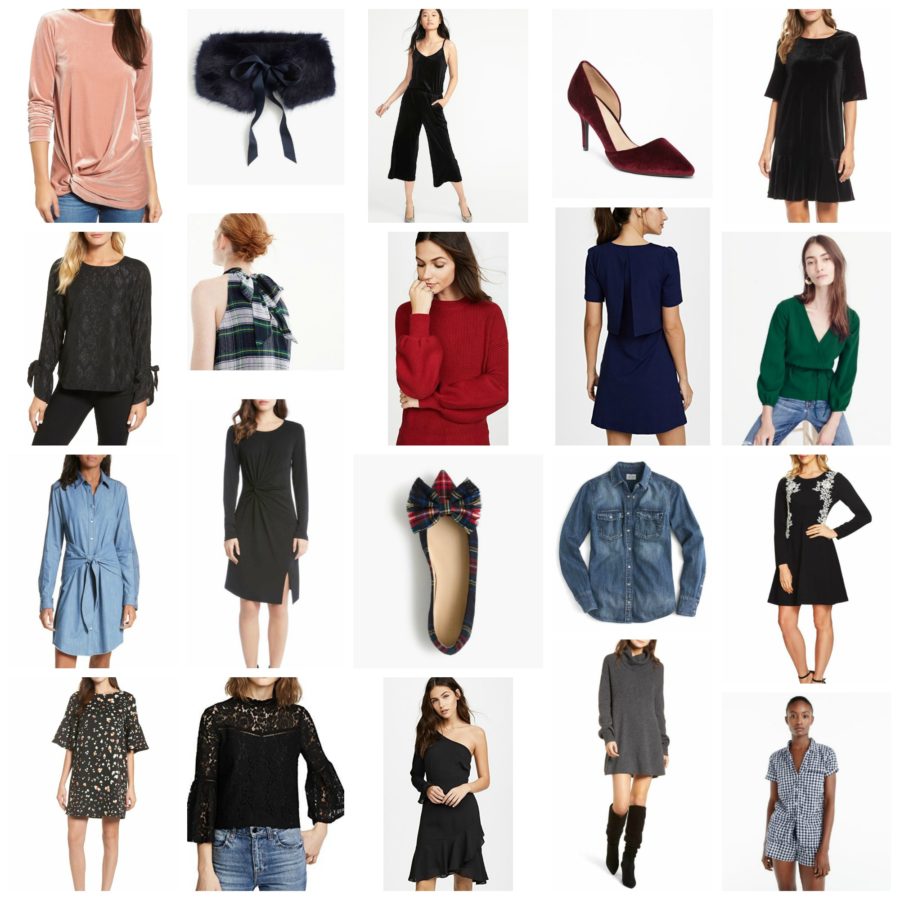 lusts for the week……. 
This jumpsuit arrived recently, and I haven't had a chance to alter the length, but I had to share before I could get a pic in it because it is insanely amazing.  So flattering, so soft, and a great price but looks like a million bucks.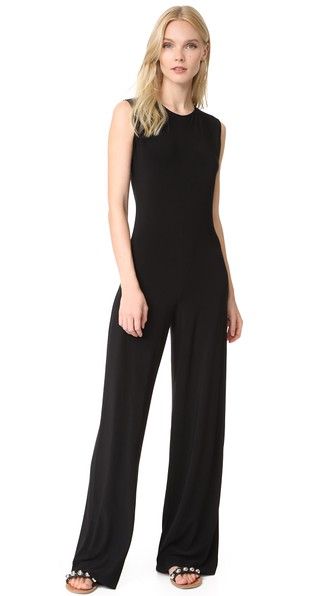 // BLACK JUMPSUIT //
  I got a size S, and other than being long it fits TTS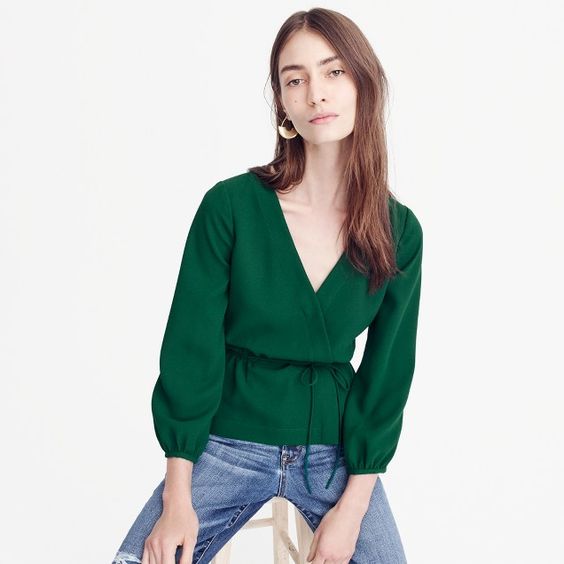 // WRAP FRONT TOP // 
Love the color, sleeves, and fit on this sweater.
Also comes in black!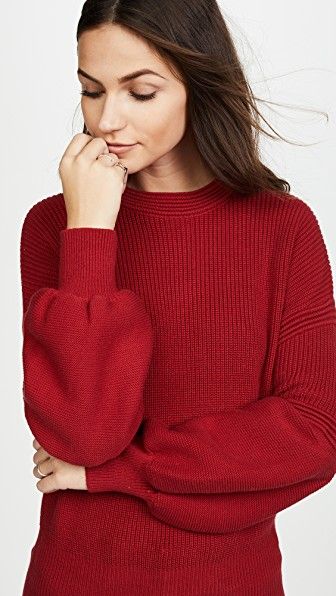 // SLOUCHY SWEATER // 
This twist front top comes in 4 colors, is under $100,
and would be a perfect top to carry you front day to night.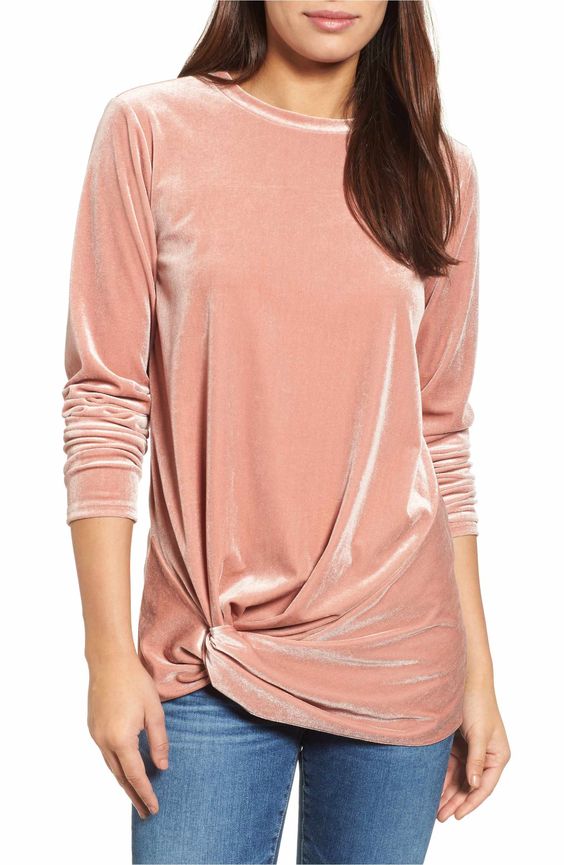 // VELVET TIE FRONT TOP //

I need to find an occasion for a Navy fur stole in Atlanta……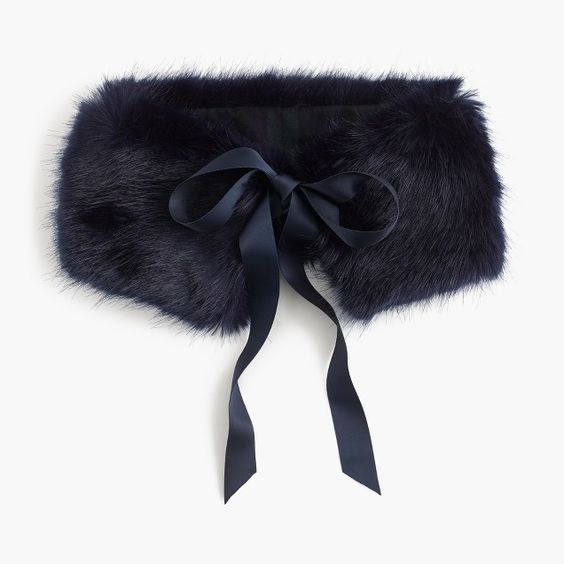 // NAVY FUR STOLE // 
I hate giving up dresses or having to wear tights when the colder weather hits, so sweater dresses are always my savior.  Add some OTK boots and you're warm and good to go!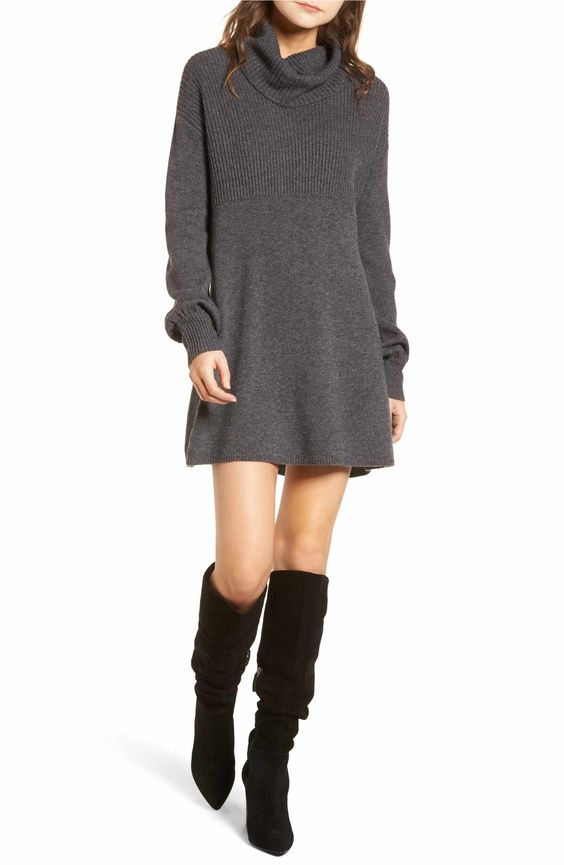 // SWEATER DRESS // 
These heels are only $34!!!
Perfect go-to to dress up jeans or wear with a dress for a holiday party.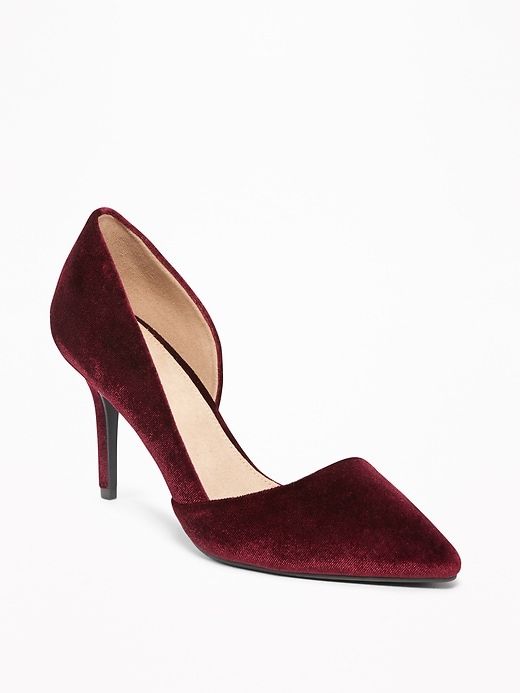 // VELVET D'ORSAY HEELS // 
Susana Monaco fabric's are one of my favorites – they are so, so soft – and this navy split dress with the overlay is adorable.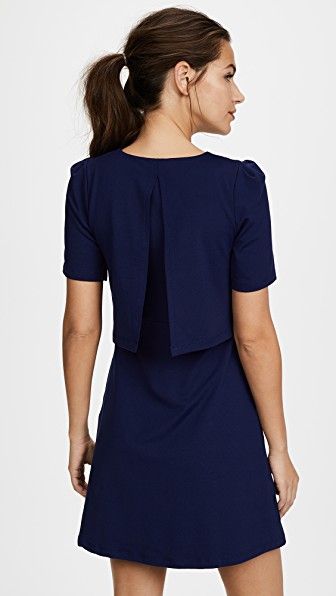 // NAVY PLEAT DRESS // 
I'm a sucker for black + white lace tops in the fall + winter.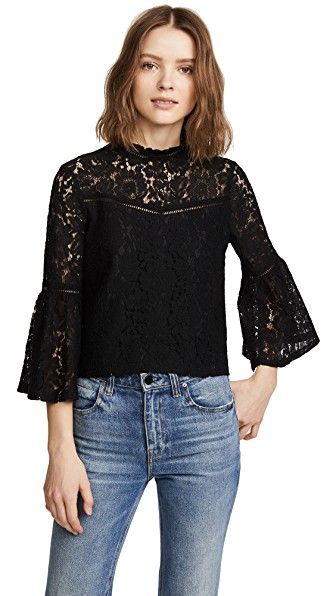 // BLACK LACE TOP //
Two things that get me ready for holidays: Plaid + Bows.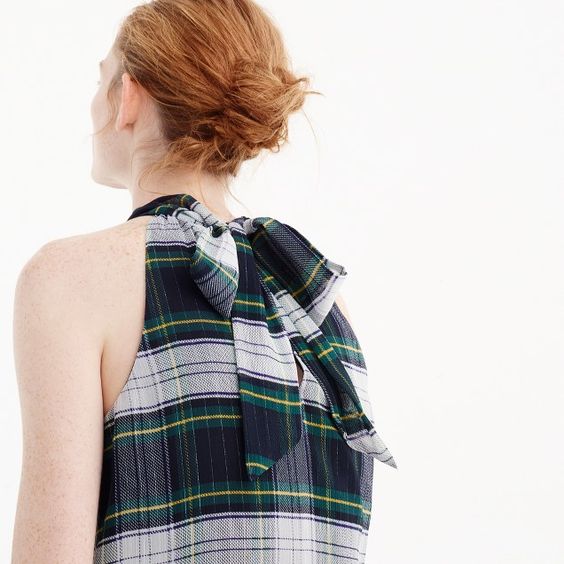 // PLAID BOW TOP // 
A great transitional LBD.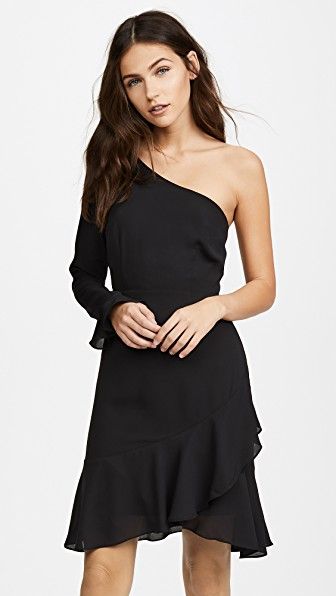 // ONE SHOULDER DRESS //
Chambray + Tie Waist + Shirtdress!? Yes, please!

// CHAMBRAY TIE FRONT DRESS //
This jumpsuit is on sale for only $34
(clearly I have a thing for jumpsuits…. just like my-boyfriend-Andy-Cohen)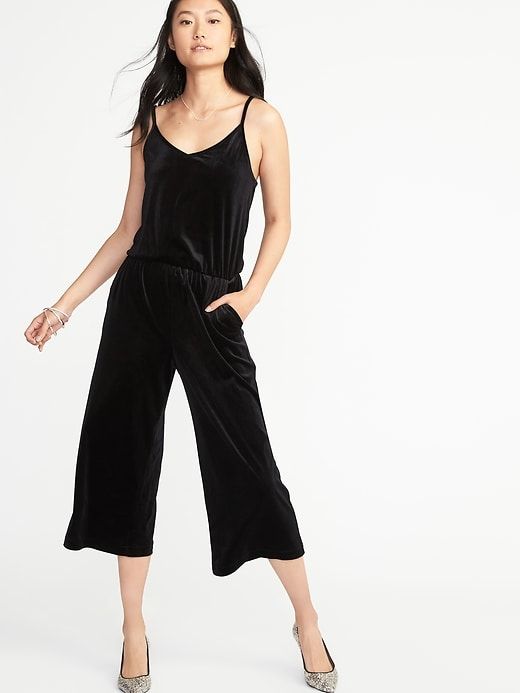 // VELVET JUMPSUIT //
Everyone needs an amazing chambray shirt in their closet.  This is one of my fav's.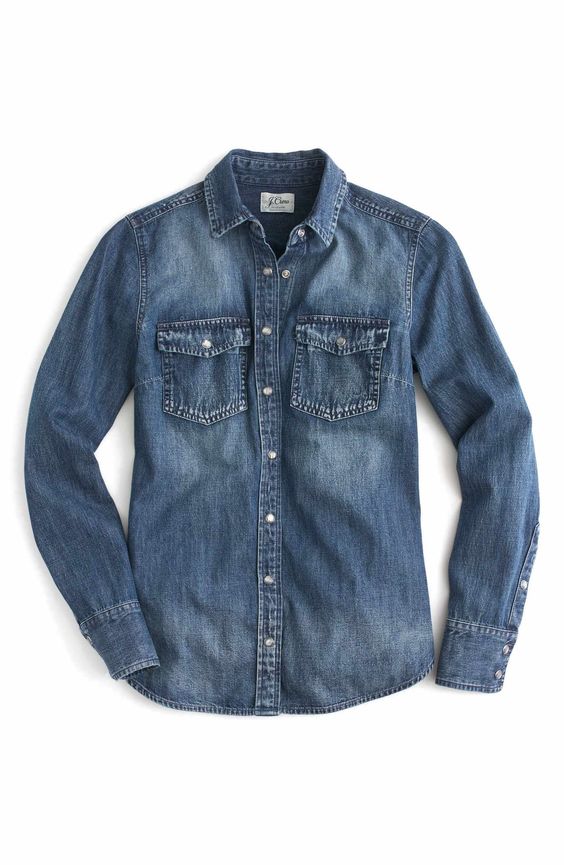 // CHAMBRAY SHIRT //
The lace detailing on this sweater dress is so pretty.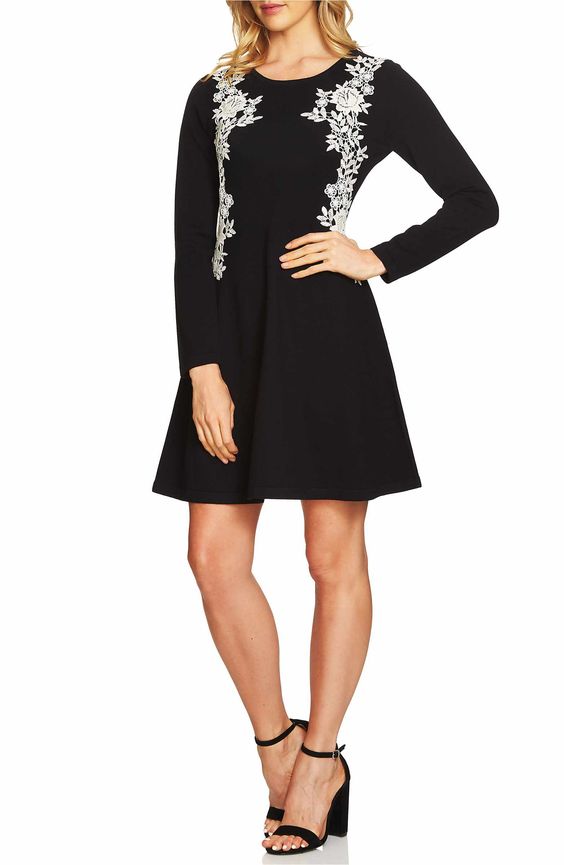 // SWEATER DRESS W LACE DETAIL //
Okay….. I'm ready for the holidays. These shoes are too cute.
Still am not over florals + flutter sleeves.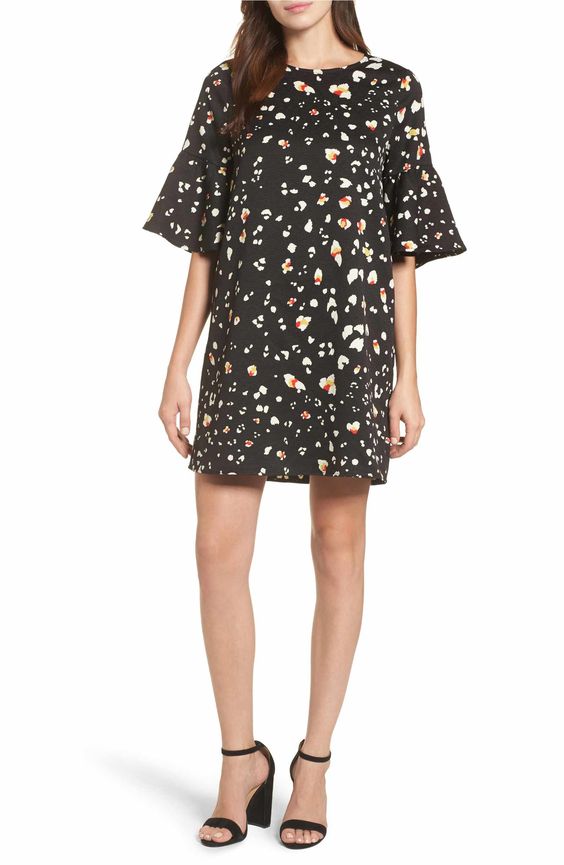 // FLORAL PRINT DRESS //
A blouse to take you from work to the weekend or day to night.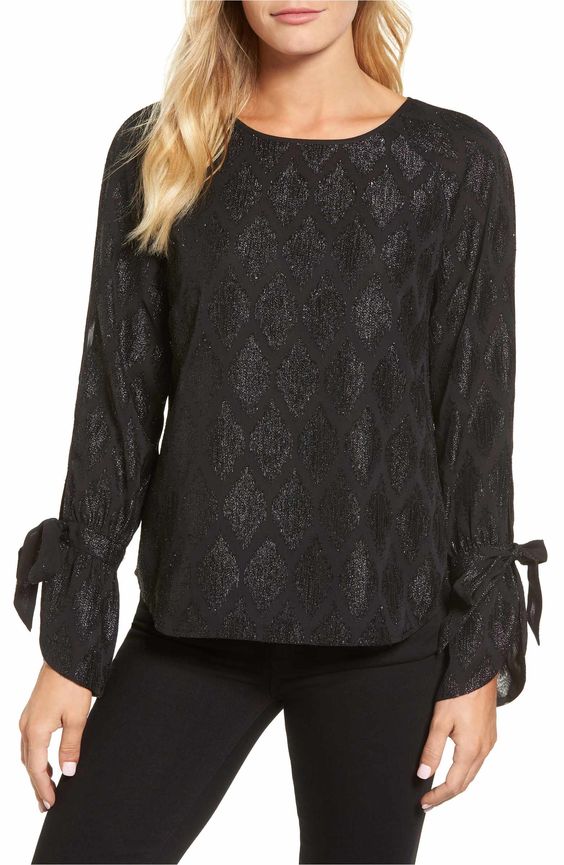 // TIE SLEEVE BLOUSE //
I've had my eye on a lot of animal print lately! But more Preppy, less Roar animal print, if ya know what I mean.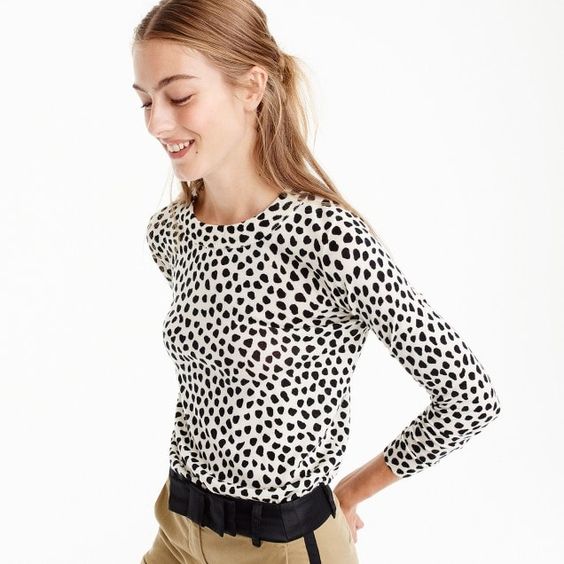 // ANIMAL PRINT SWEATER // 
I love this LBD so much.
Anything with that side gathering gives such an incredible shape to every womans figure.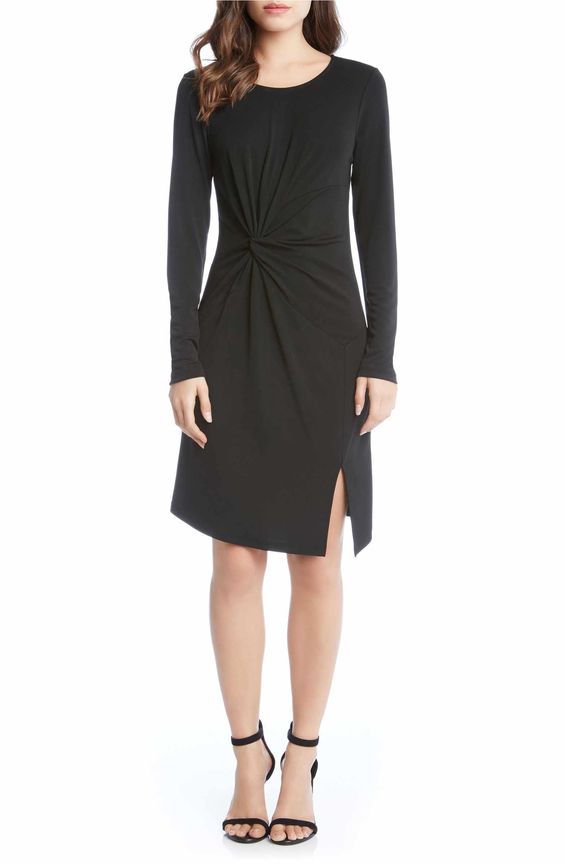 // SHIRRED WAIST DRESS //
Who wouldn't want a set of gingham jammies?
They also have a gingham camisole that I am in love with.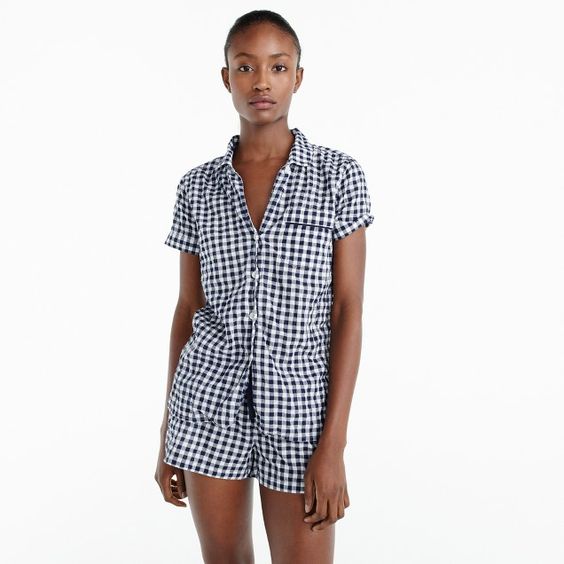 // GINGHAM JAMMIES // 
Happy Hump Day Shopping!!!!!