I have been going back and forth about what to wear tomorrow for Thanksgiving, and I think I have finally settled on a winner.
I normally like to wear a dress or skirt (and let's face it…. there's still time for me to change my mind!) but this sweater has me forgetting everything else that exists in my closet.
This is THE softest sweater in the entire world.  Truly.  I give you the right to sue me if I am lying to you.
It is THAT cozy.
AND I thought my husband would hate this outfit (like most men, he prefers I wear tighter clothes) but he commented on it the second I put it on saying "I like that".  I feel like that's a better compliment that he even gave on our wedding day.  Seriously.  He is a man of few words…. and even fewer clothing compliments….. but I digress…..
This sweater is under $50, comes in several colors, and is simple but gorgeous.
And most important: The most comfortable thing EVER.
Snag it before it sells out – I know that it definitely will!
ALSO! My favorite jeans in the world are currently 30% off – which never happens – they are being price matched so snag those while they are on sale! 
My monogrammed earrings (that you can't really see – sorry!) are also 30% off all week long!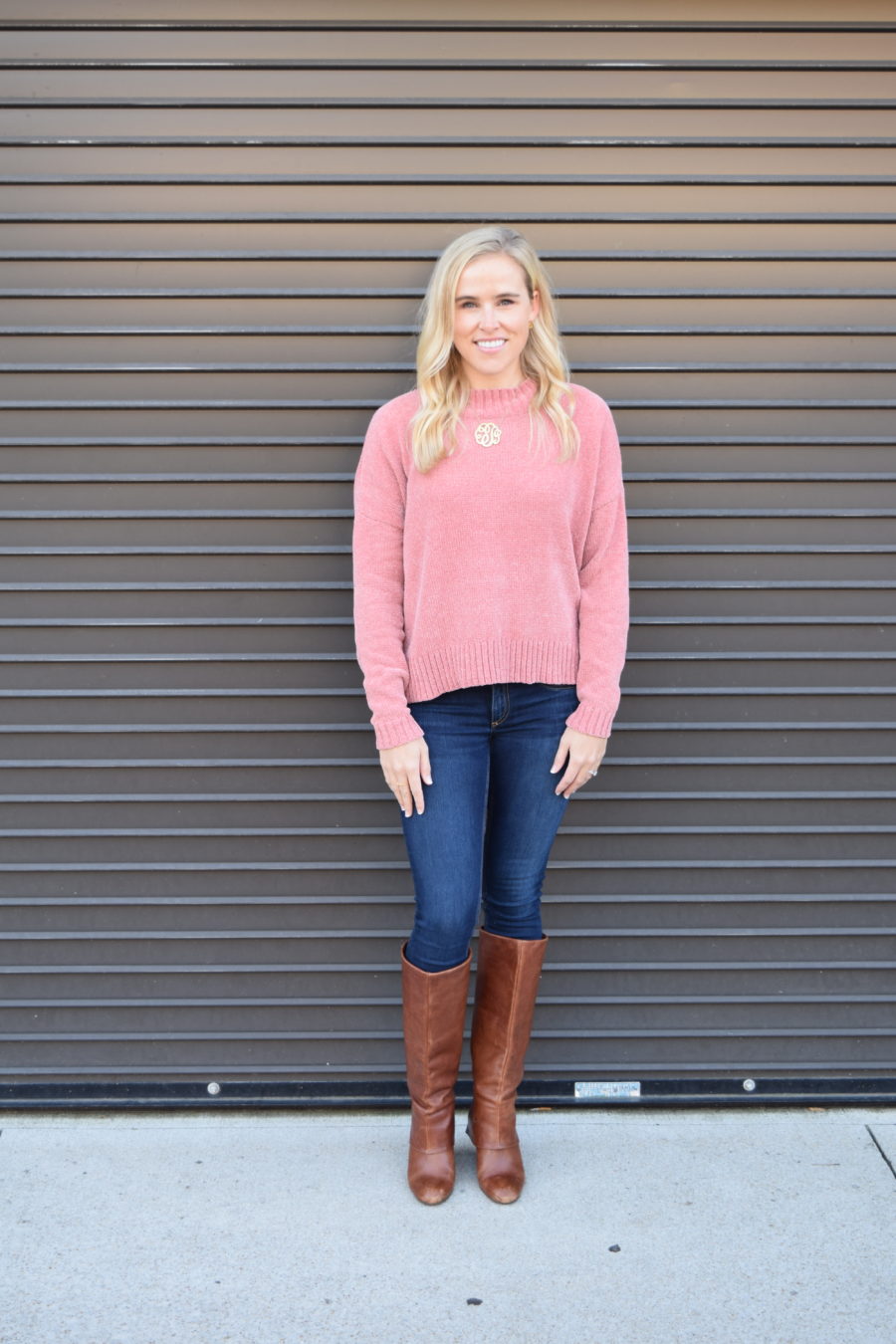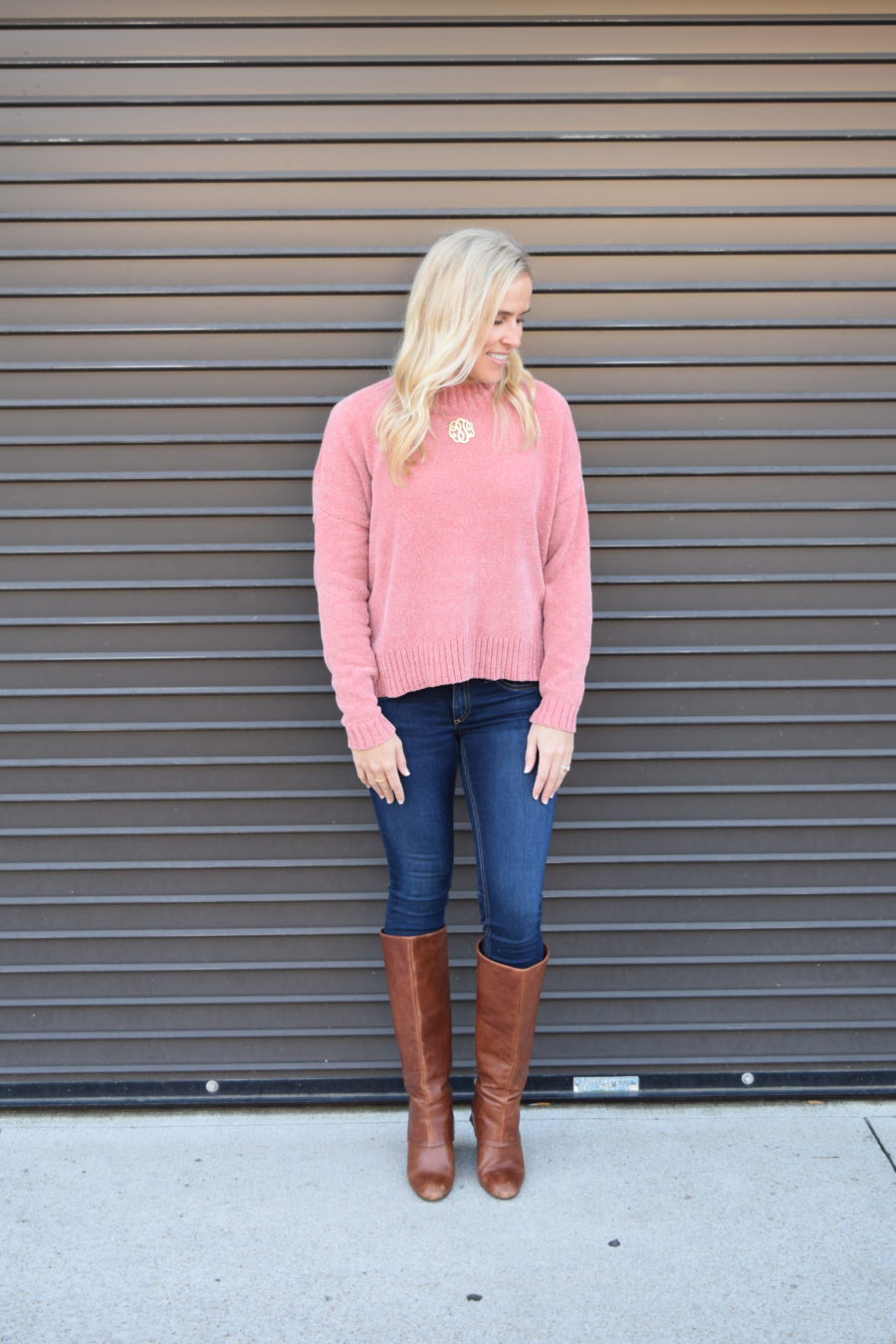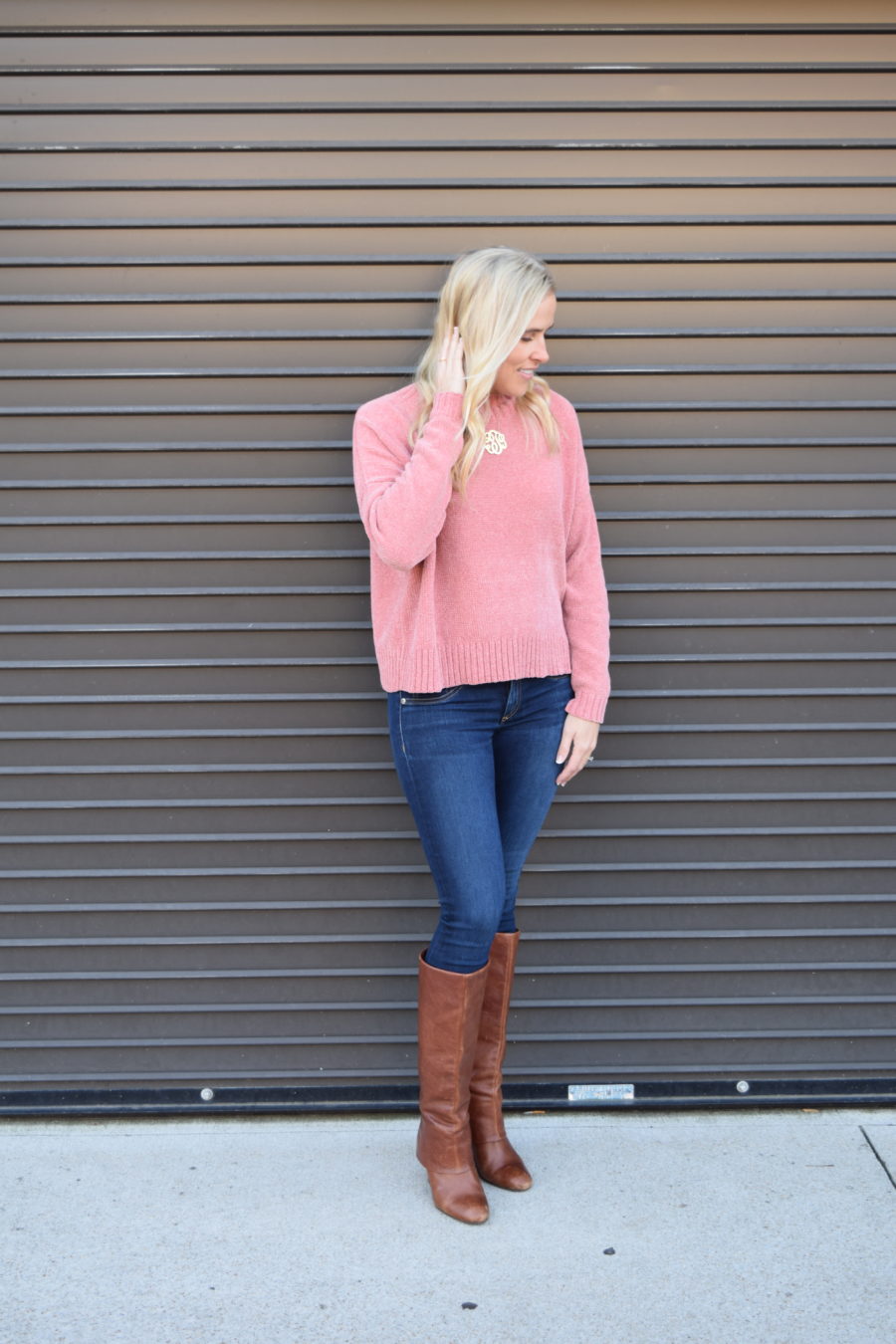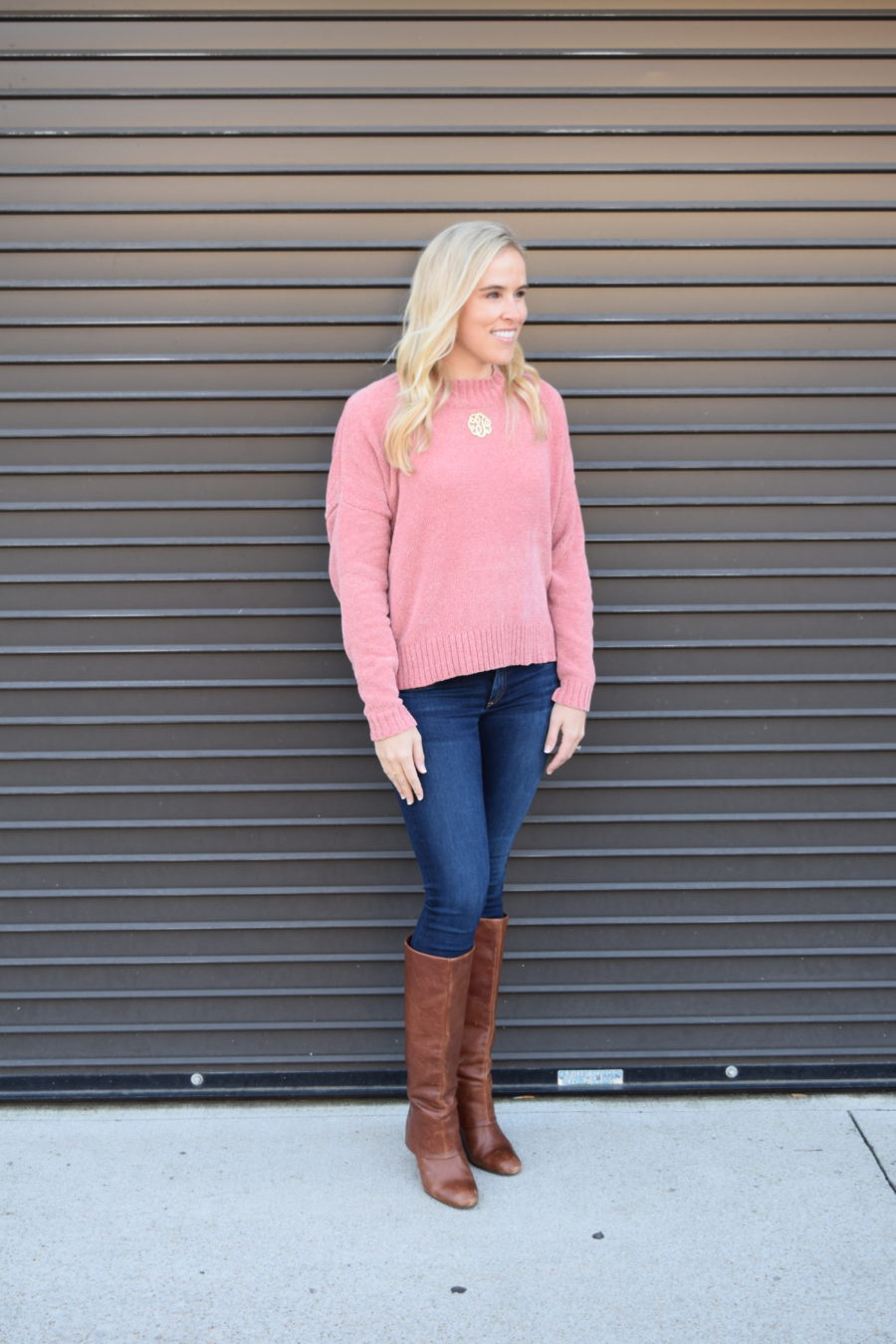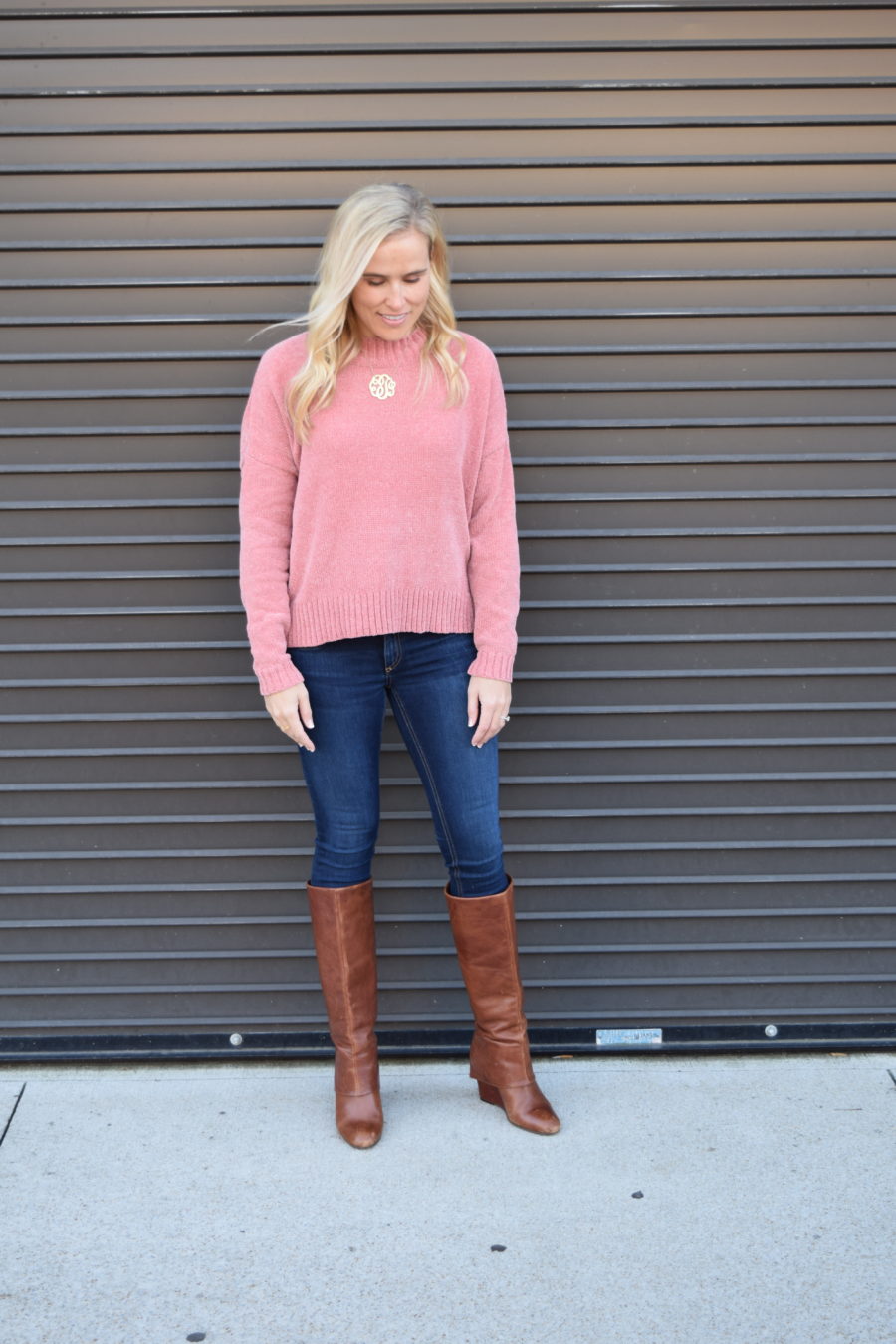 // CHENILLE SWEATER // I am wearing the color PINK ASH in a size XS
runs slightly large, can size down
// BLUE JEANS // my jeans are currently Price Matched for 30% off!
// MOON + LOLA MONOGRAMMED EARRINGS // 30 % off all week long! 
// old, old, old Steve Madden boots //
Happy Black Wednesday 🙂