Cheers to Friday!! 
The cooler temps have finally come in, so it's the perfect time to share this cozy sweater with you all! I love the pearl beading detailing, and it also has tiny little cz diamond studs scattered in there too. It's under $50 and comes in three other styles as well.  I'm planning to wear it with my under $100 black faux leather skirt next! (skirt runs small, I wear a M)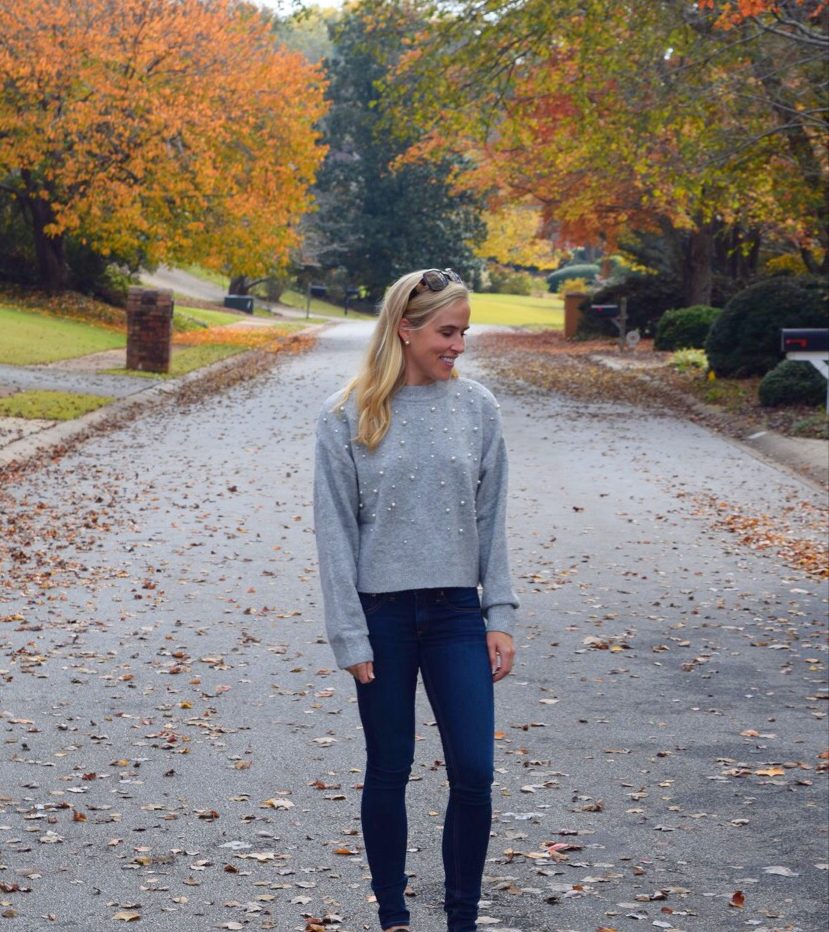 // GREY BEADED H&M SWEATER //    // RAG & BONE JEANS // 
sweater runs short, I am wearing an XS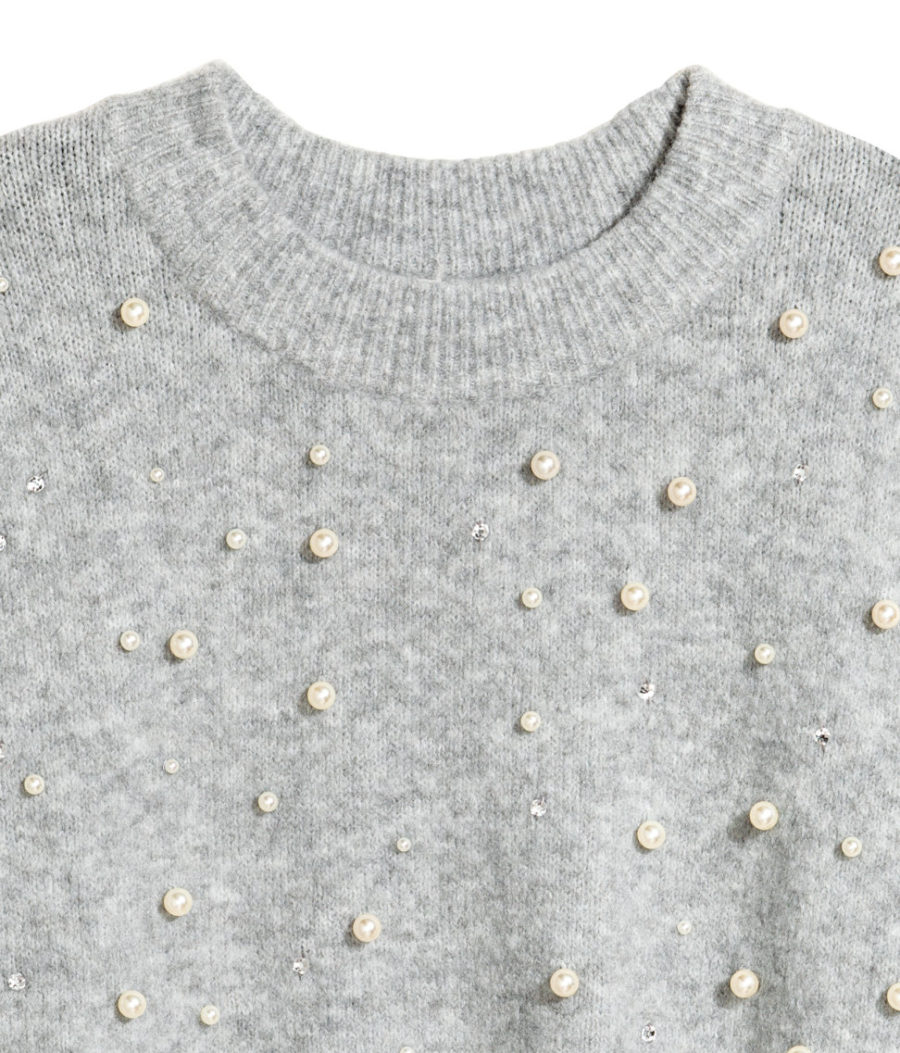 I also found this extremely similar sweatshirt!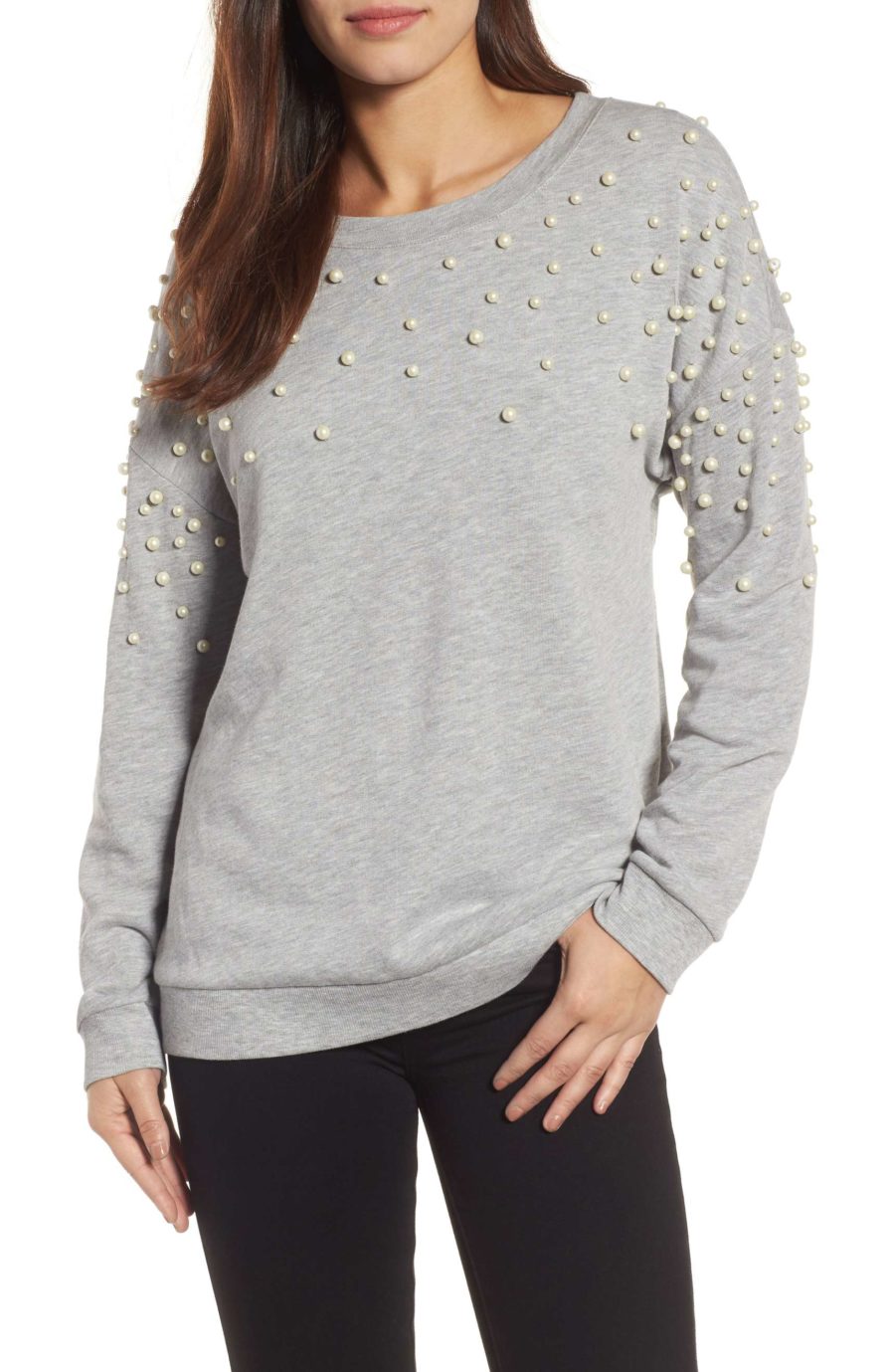 // EMBELLISHED SWEATSHIRT // 
::::::::::::::::::::::::::::::::::::::::::::::::::::::::::::::::::::::::::::::::::::::::::::
I can't believe that Thanksgiving is two weeks away!! Ah!
We are going to a Friendsgiving celebration this weekend and I have been searching two of my favorite food blogs for inspiration, How Sweet Eats and SkinnyTaste.  One is definitely filled with more decadent websites than the other, but I love both.
I love brussel sprouts, so on the healthier side dish list these caught my eye :

Brussel Sprouts Gratin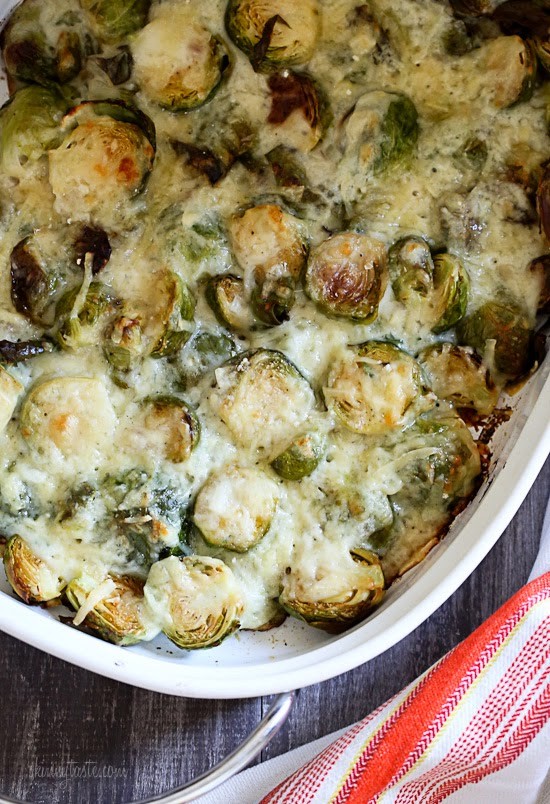 and Roasted Brussel Sprouts and Shallots with Balsamic Glaze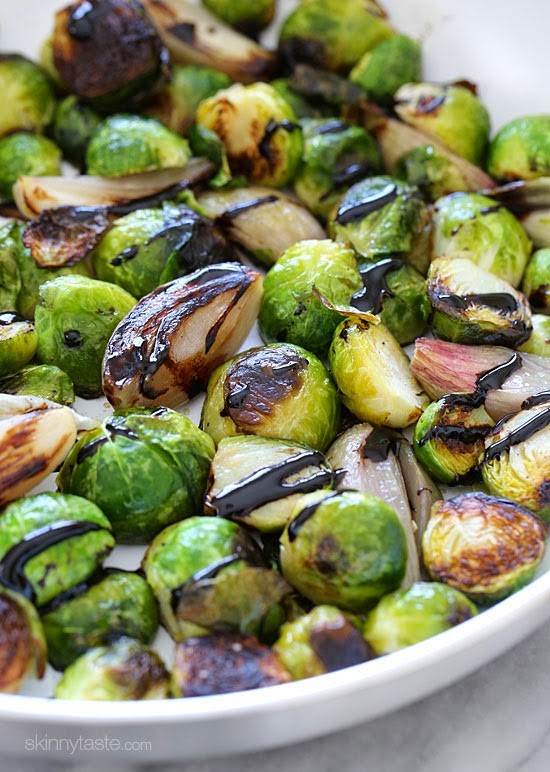 I was planning on bringing a baked brie as an app, but these Phyllo Cup Baked Brie Bites look even more adorable! I love serving things in the little phyllo cups (and you prep it, pop it in freezer, and bake off a tray as needed!)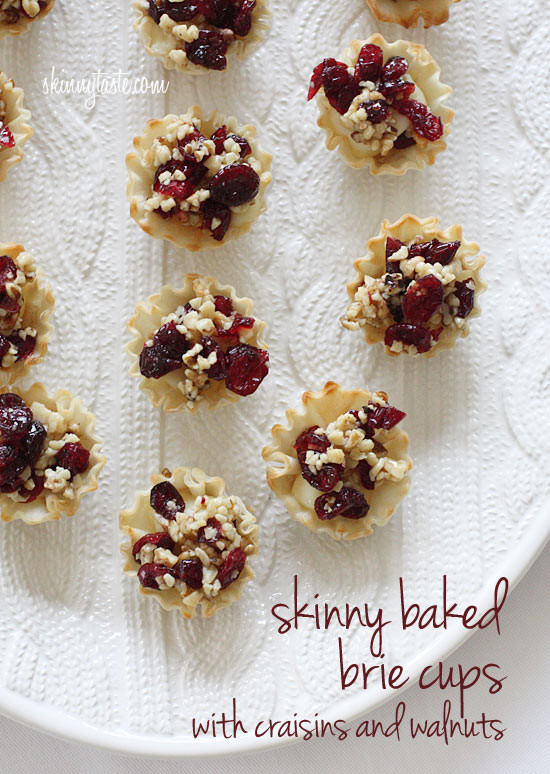 :: FRIDAY FINDS ::
Everyone's favorite dress in a sweater form.
Some statement making stilletos for under $90 – they scream party!
I have last year's version of this sweater coat and live in it – under $50 and super flattering.
Perhaps my favorite Tory Burch purse yet; can't decide if I like the ivory or the royal navy better?!
The caramel color of this open drape sweater coat is a great neutral for layering.
Amazing statement necklace for only $22.
I adore the neckline and the colors of this long dress – wishing I had seen this for a wedding guest dress!
This plaid poncho is a steal and has amazing reviews; others I have tried are super heavy and oversized but this one seems just right.
Fun + fashionable leggings to add to your workout wardrobe.
Quilted vests in every color + print, on super sale for under $25! (I especially love this version!)
This rose velvet dress is so romantic and looks so expensive but is perfectly priced.
Ah-mazing holiday dress option. 
Never met a jumpsuit I didn't like (but really…. when will they figure out how to magically make using the restroom easier?)
This adorable purse is 33% off – love the shape and color. 
So many great holiday options this season! Love this in the Malbec color. 
:: NORDSTROM SALE : UP TO 40% OFF FAVORITES ::
Some of my favorites from the Nordstrom Sale!
BOOTIES : ONE // TWO // THREE // FOUR // FIVE
DRESSES : ONE // TWO // THREE // FOUR // FIVE
TOP : ONE // TWO // THREE // FOUR // FIVE
BOOTS : ONE // TWO // THREE // FOUR
:: LINK LOVE :: 
How to avoid waiting in line at brunch : The 11:47 Theory. 
As you probably know, Kelly Dodd's divorcing her husband, and their $5 Million beach pad is up for sale.  And it's listed by Team McGonigle from that new Real Estate Wars show on Bravo that seemed so awful that I am keeping it DVR'd for a 'nothing to watch' rainy day.
 And speaking of Housewives Homes, I am getting RULL antsy to see Heather DuBrow's Chateau.  There have been lots of instagrams though – all of those sneak peeks are compiled here.
Want to squeeze in a workout this weekend, but short on time? Here is a 10 Minute HIIT and 20 Minute HIIT for a total body workout FAST.
Carrie Underwood's 'In Memoriam' performance on the CMA's was so incredibly moving.  If you missed it, it's worth listening to her sing 'Softly and Tenderly'.  Made me cry.
First we had the Jen + Reese TV Show news, now there may be a Big Little Lies 2.  I don't really understand how? And the first was based off of a book? But I don't care – it would be amazing.  I can hear the intro music playing already….. 
What the Heck are Nootropics? Everything you need to know, from the founder of Bulletproof line you've probably heard of Bulletproof Coffee…) 
I'm so excited for Thanksgiving Round One tomorrow!
time to start planning what elastic waist ensemble to wear……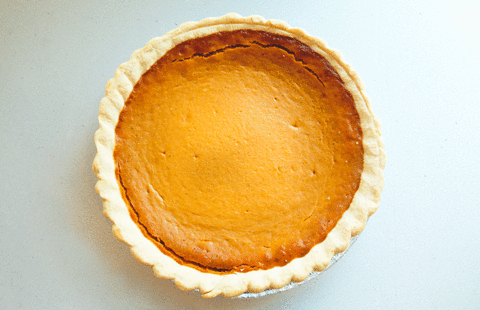 Have a great weekend everyone!!!