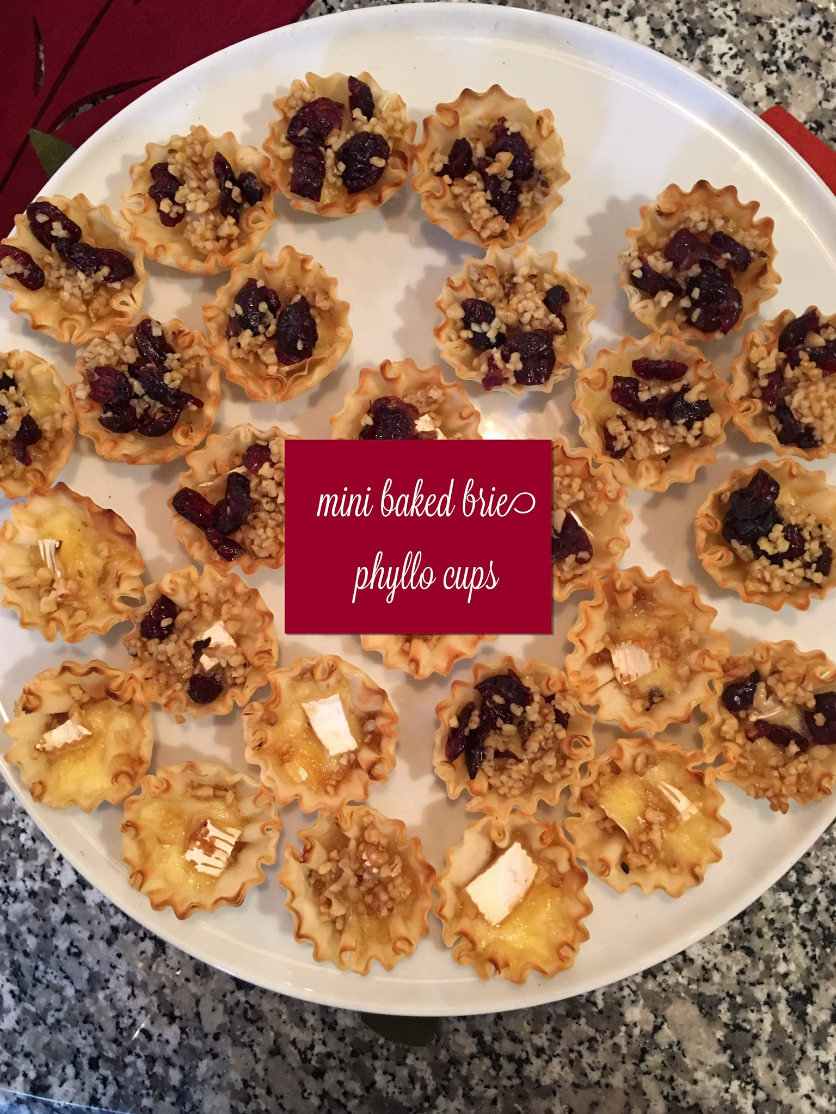 Hope you all had a great weekend!!
We had friends over to our place for dinner Friday night, and then Saturday headed to our friends annual Friendsgiving.  It was a gorgeous day and so, so much fun.  We had two deep fried turkeys (oh em gee, the deep fried is really the way to go) and more sides than I could count.  One of the friends is a chef so she always carves up the turkey and everything looks so gorgeous.
It got me so excited for actual Thanksgiving, which I cannot believe is next week.
I made my Crack Cake for dessert and made these mini baked brie bites for an appetizer. I shared some snaps on instagram and had lots of requests for the recipe, so I wanted to share it today!
I also made the Skinny Corn Casserole, but would not recommend it; it tasted healthy… and not in the best way. 
I love making appetizers in the tiny phyllo cup shells – one, they are delicious, and two, they are so easy to pop back into the trays and take over to someones house.
This recipe takes mere minutes to prep, pop it into the oven for 10 minutes or so, and it's done!
I did two different kinds of baked brie : one with brown sugar and walnuts, and the other with honey craisins and walnuts.  (That's basically the whole recipe right there……)
This is great because you can change it up and top it with whatever you like!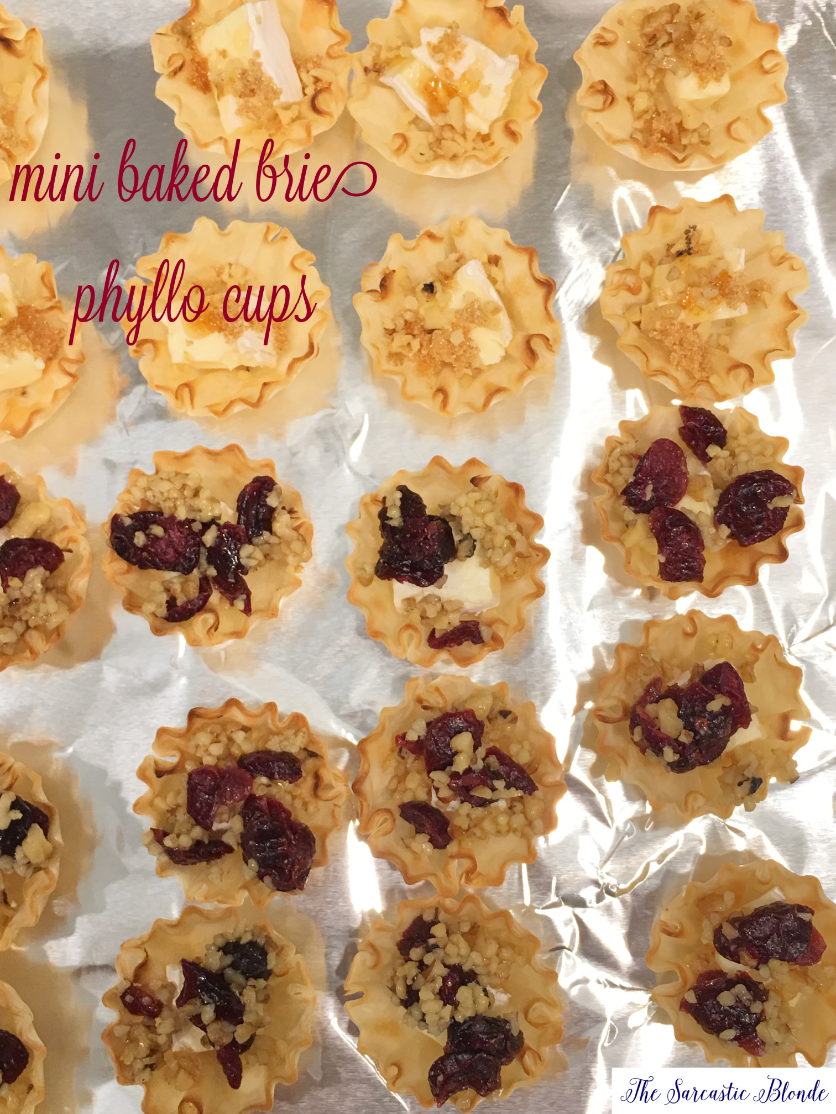 :: Mini Baked Brie Phyllo Cups ::
Author:
Taylor // The Sarcastic Blonde
Prep time:
Cook time:
Total time:
Easy bite sized appetizer for the holiday season
Ingredients
3 oz light brie, skin removed cut into (15) ½-inch cubes
4 tbsp craisins
4 tbsp chopped walnuts or pecans
2 tbsp honey
15 Mini Phyllo Shells (Athens)
optional : brown sugar
Instructions
Preheat oven to 325°F.
Combine craisins, chopped nuts and honey in a bowl and mix well.
Arrange mini shells on a baking sheet.
Fill mini shells with cheese (each piece of cheese weighs about 0.2 oz).
Top with sticky craisin/nut mixture and bake 7-10 minutes, or until the cheese melts.
Serve immediately.
For other options, sprinkle with brown sugar and top with walnuts, then drizzle with a little bit of honey.
I'm going to try to get the recipe for this INSANE Hashbrown Casserole that I had there – it was incredible!
Some photos from Friendsgiving below!