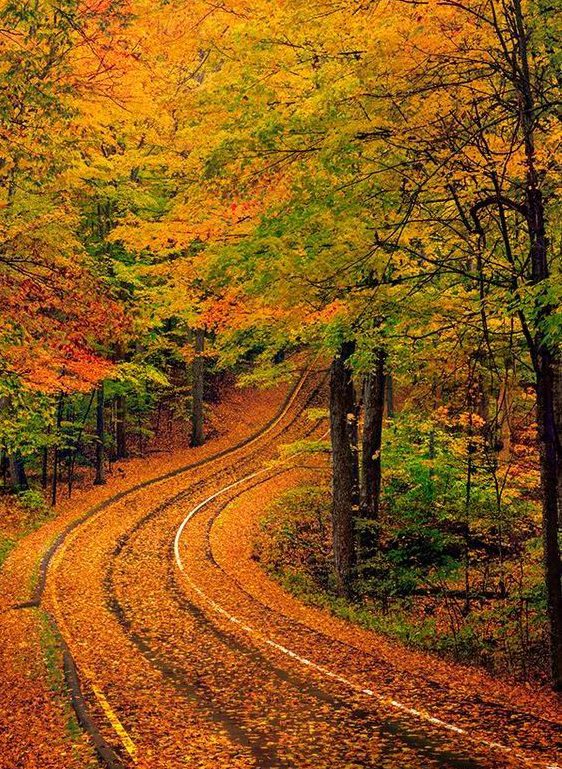 Cheers to Friday! And November!
Holiday everything can officially now commence!
Too soon? I feel like once it's November it's allowed? T
he shopping part at least…. we won't get a tree until Thanksgiving. 
My husband is home for the first time in almost two weeks (he was traveling for work, went straight to his friends wedding, and then straight back to Las Vegas from there) so I am very excited to have a weekend at home with him.  Which for me equals doing nothing and for him will equal washing his beloved truck, working in the yard, wanting me to start 97 home projects with him while leaving the other 57 in mid-completion states of disarray….. ya know…. the usual.
A definite date night is in the works for tonight, and then hopefully hanging out on the porch with a fire going! 
although it was 75 on my walk after work last night, so probably no fire again for a little while…..  
:: Fixer Upper // Desert Flippers ::
My Fixer Upper depression is setting in.  Hard.  I am seriously so upset that it's ending. (I know, I know; I've said this like 10 times in the last few weeks)
I am very, very excited for new episodes to start later this month though! 
But I just caught a new-to-me show with a sweet couple on HGTV that may make it the teeny tiniest bit better.  Not because they are Chip + Jo (I mean…. no one is) but they are sooooo much better than the annoying fake drama filled Flip or Flop with Tarek and Christina.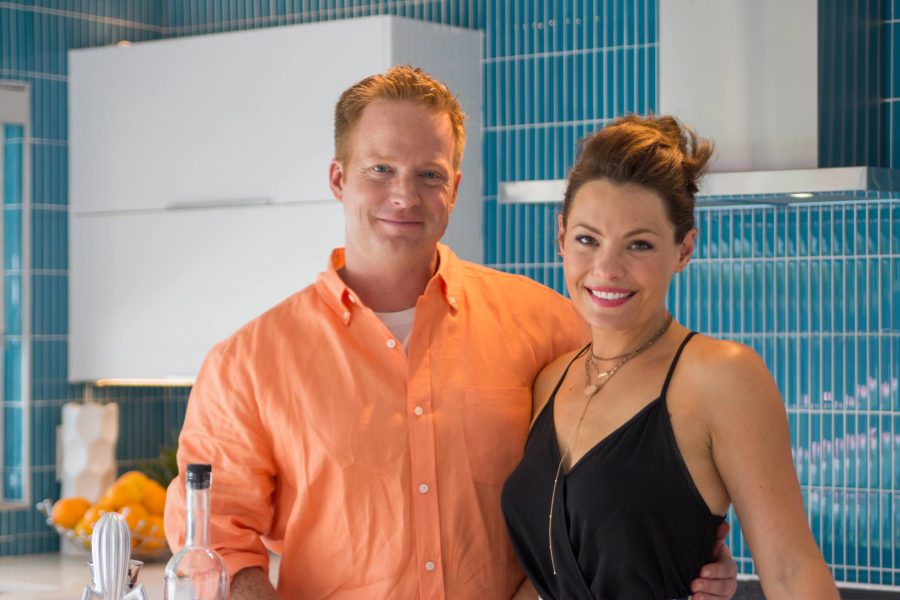 Desert Flippers is set in Palm Springs and they seem to be easy, fun 30 minute episodes.
Set your DVR's if interested!
:: This is Us Wedding :: 
I love seeing all of the photos from This Is Us' Justin Hartley's wedding.  It just seems like they all really love each other off set like they on set, and I LOVE having a feel good show that makes me cry every week to watch.  We need more shows like this so badly!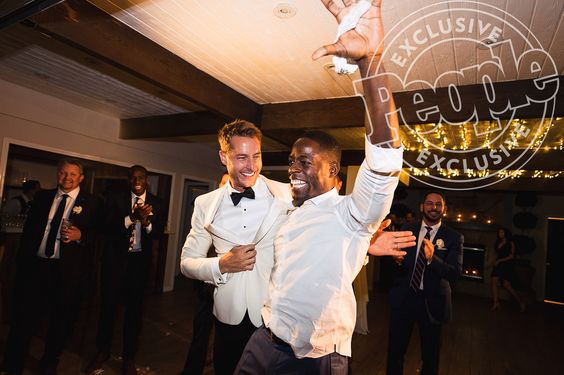 editors note: When the reality TV addict is begging for more feel good scripted shows, you know something is seriously lacking in the TV world!  
This was the most depressingly true thing this week.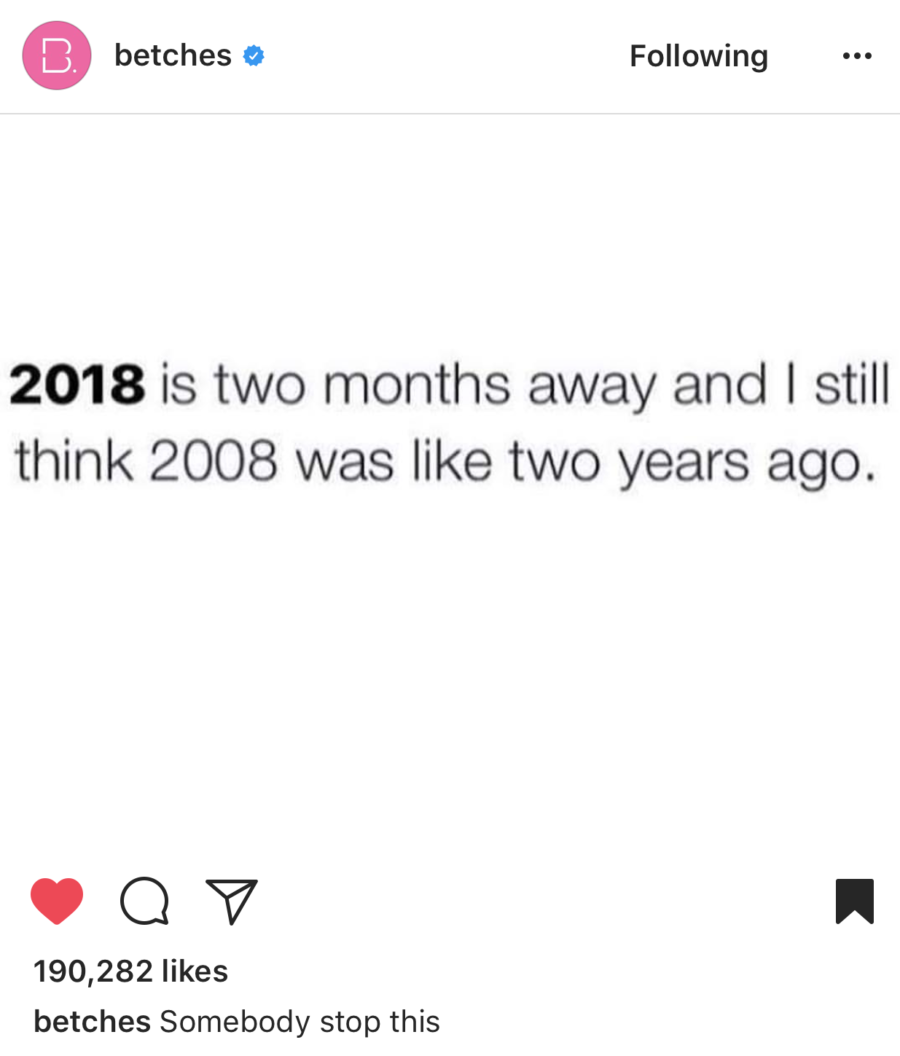 Actually…. my constant lack of wifi and TV this week along with my realization that I hate being along with my own thoughts probably was. Especially on a Sunday…. coming home from a 3 day wedding weekend ready to binge some shows and calm the Sunday Scaries, only to realize both internet and TV are non-existant and that I have 6 hours until bedtime in a house all alone….. THAT…. that was probably the most depressing of the week……
but ya know, I'm a mature well rounded lady, so I just panicked and tried for 2+ hours to plug and unplug everything until I almost cried, finally gave up, and collapsed into bed and picked up a book and read.
:: FRIDAY FINDS ::
Perhaps the item I want most out of everything on this list.  PERFECT for the holidays. 
The go-to clutch for all occasions for under $40! 
A V-Back and Velvet Bow make this super soft sweater extra special. 
Why, oh why, have I not bought this sweater dress yet? 
This eyelet top would be just as perfect with jeans everyday as well as tucked into a skirt for a more casual holiday look.  
A yummy oversized mock neck sweater to live in all winter with jeans. 
Hurry! This velvet dress is selling fast and I am in lurve. 
This bow-detail dress screams Kate Spade, but is a fraction of the price! Love both colors. 
I found tons of great scarves that are all well priced but give off Burberry vibes! 
ONE // TWO // THREE // FOUR // FIVE
An oversized under $100 faux fur wrap is a great scarf alternative, and a must have for dressier occasions. 
This is a great stretchy workout jacket to layer for the trips to an from your workout. 
Great little cocktail dress under $100 with a fun twist in the front. 
Love these velvet tops for under $40, especially the black. 
I'm still having a moment for Pleated Skirts, especially with holidays on the mind.
ONE // TWO // THREE // FOUR // FIVE
A little leopard goes a long way. (and a slightly larger print)
Okay, sorry not sorry, one more leopard: love this leopard top.
It's animal print gone preppy and done so, so right! 
Some of my favorite booties on S-A-L-E. so many good sales right now! 
Perfect dress for the Preppy girl. 
I've been hunting for a great poncho this fall; love that this one is under $75 and reversible! 
:: LINK LOVE :: 
Speaking of Fixer Upper (not stopping, sorry not sorry), I loved this article with 25 things you never knew about their kids (no TV's in the house at all! I guess that's the key….. too late for me….) It's so cute to see that their kids are often sitting at their feet when they are filming all of their commentary.  
A Healthy Girls Guide to Shopping at Costco.  I feel like since we moved South, people are constantly saying "What! You don't have a Costco membership!?"  I'm like ummmm there are 2 of us? But apparently once cars + space are an option we are supposed to get a Costco membership!?
I totally forgot about this crazy kidnapping case  and because I am murder/crime podcast obsessed right now I'm really wanting to know what actually happened! Thank you to the reader who recommended A Murder On The Cape, I just started it and am really liking it so far! 
I watched the Iris Apfel documentary awhile ago on Netflix, so I loved seeing this article about her + her husband. They are so adorable. 
I know Halloween is over, but I am still loving looking at all of the costumes.  I love the Chia Pet costume out of this collection of dog costumes. And my personal favorite that I saw on instagram was this Airline Pilot going through the airport on Halloween.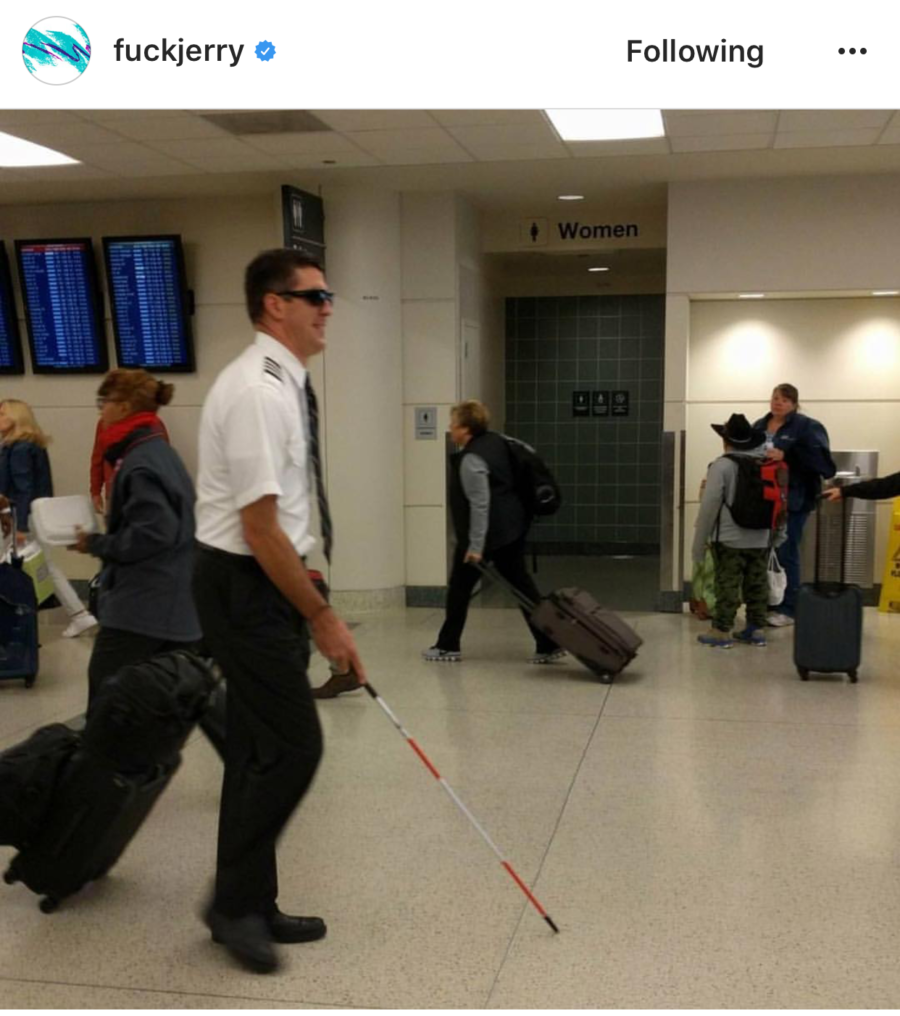 Hope you all have a great weekend!!!