One of my all time favorites, Old Faithful Navy, is having 40% off with code STYLE.
As in, the most affordable store is even MORE affordable, so it is time to stock up!
I always wait to buy until Old Navy does these 40% off sales because they usually have one EVERY single week.  At minimum they do a 30% off every week! 
One of my favorite pieces to wear all fall long is quilted vests.  I always add a vest or two to my closet every year, and when I saw this green color I knew it was perfect.  (Then I saw that they named this color "Crocodile Tears" and I am like ummmmmm what? And I smell PETA coming……)
It also comes in a ton of colors if this green isn't your thing!
And it is only $15 dollars today!!!!
My black booties are also currently on sale and so, so comfy – they slide on and off so easily, can be worn for hours on end, and also come in a beautiful tan color!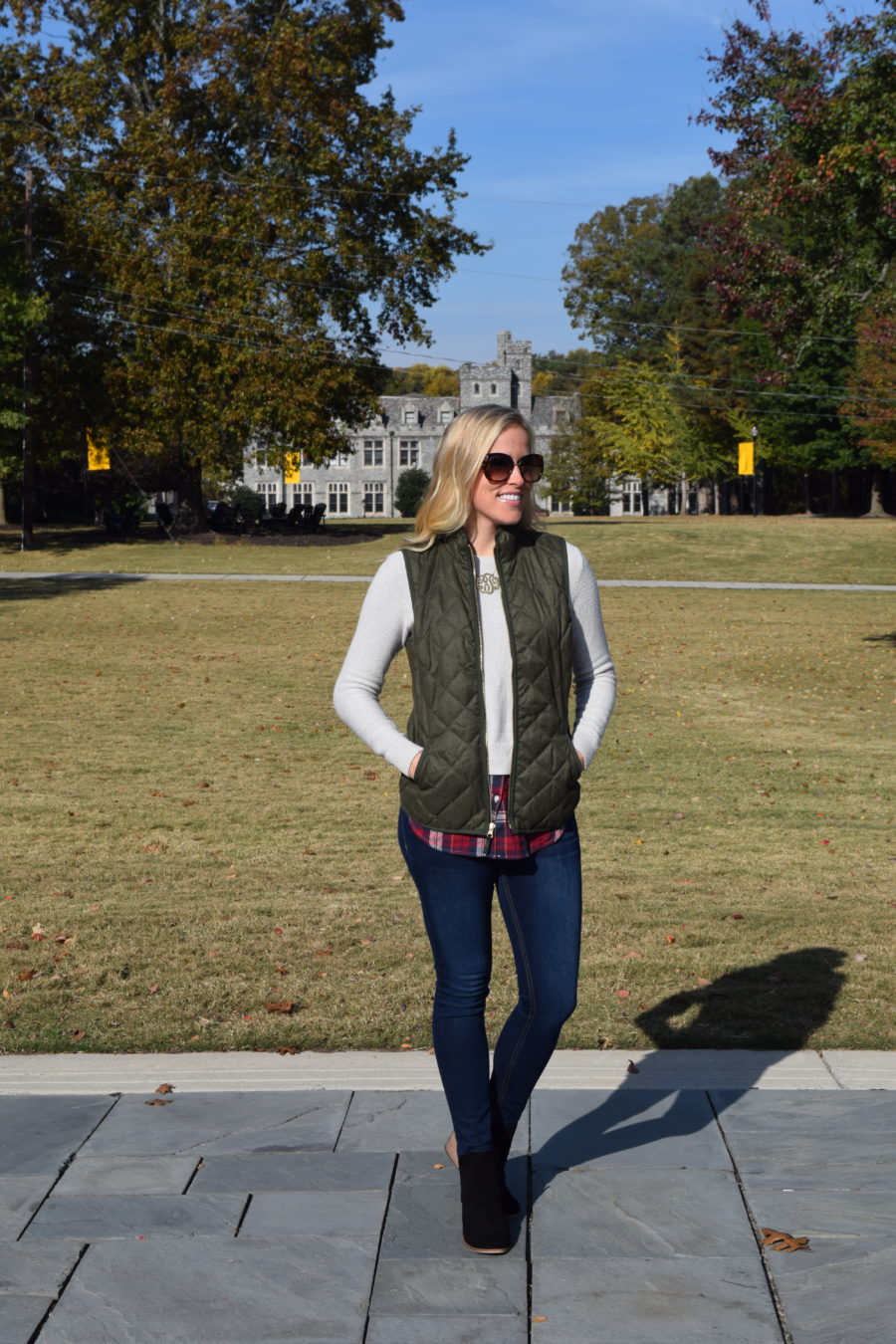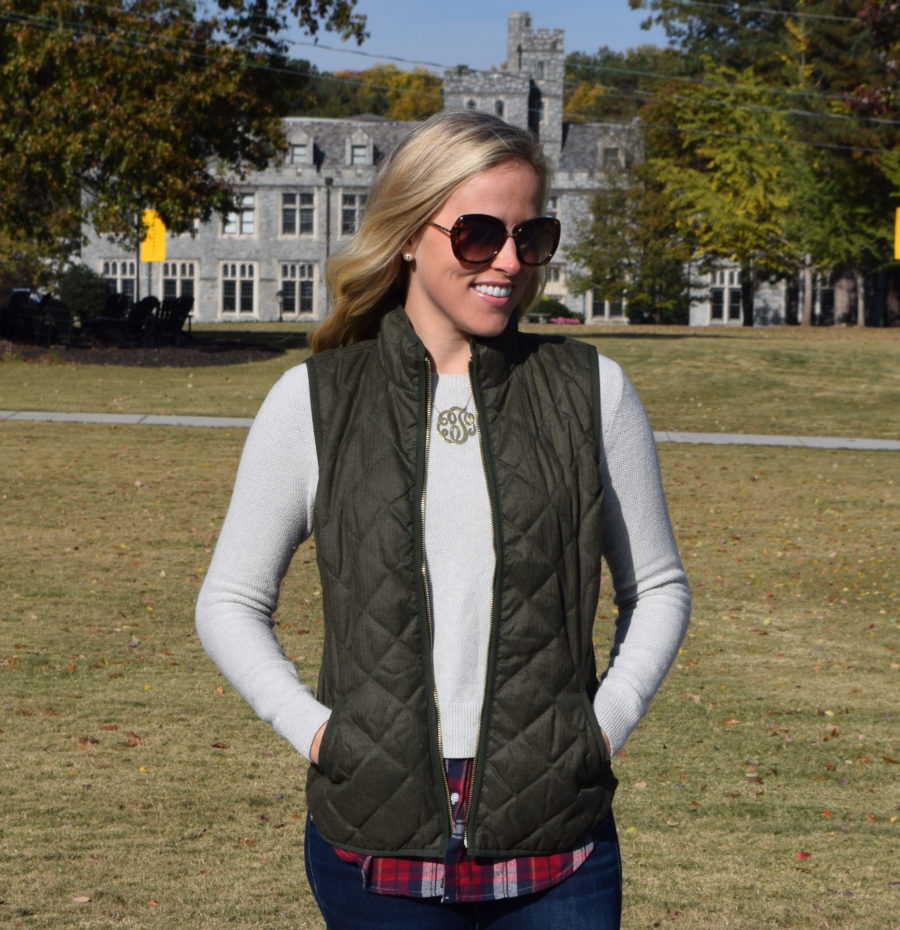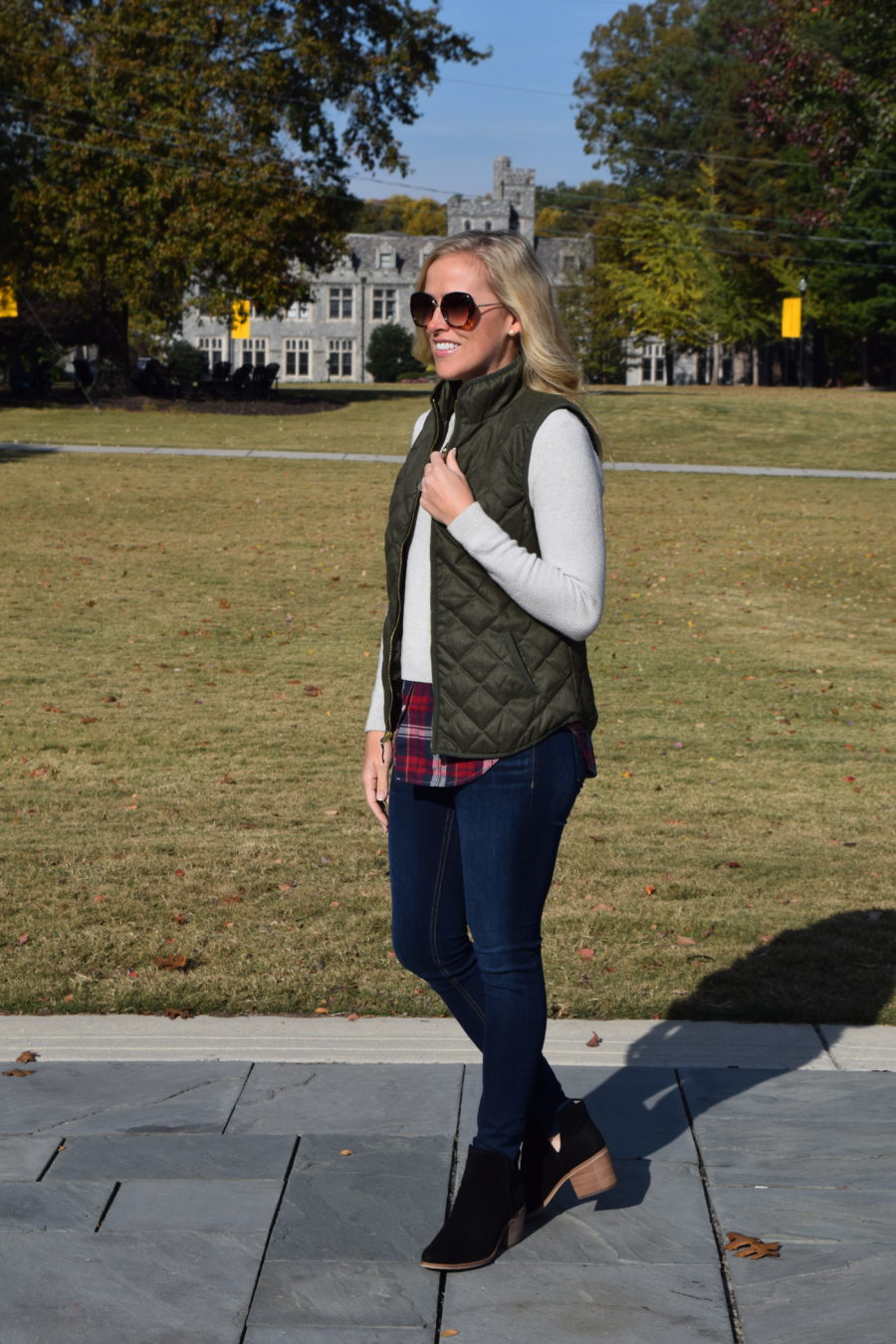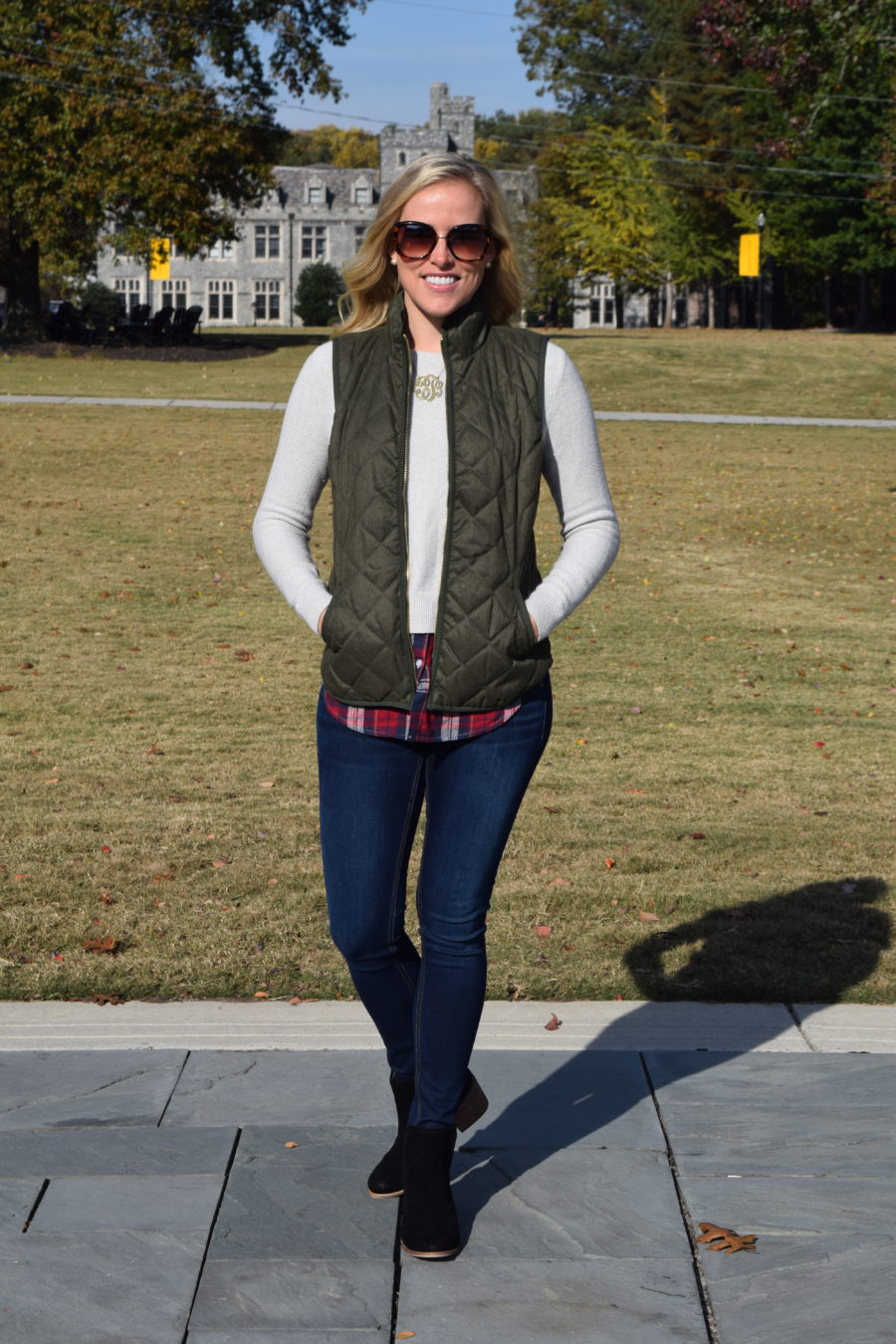 // QUILTED VEST // BOOTIES // RAG & BONE JEANS // layered sweatshirt, old, love this splurgeworthy layered sweater // 
wearing size XS in the vest, runs a little large  – also love this vest
the booties are 33% off and they run true to size 
Splurge versus Steal Ballet Flats
These ballet flats look just like these Sam Edelman but for a fraction of the price.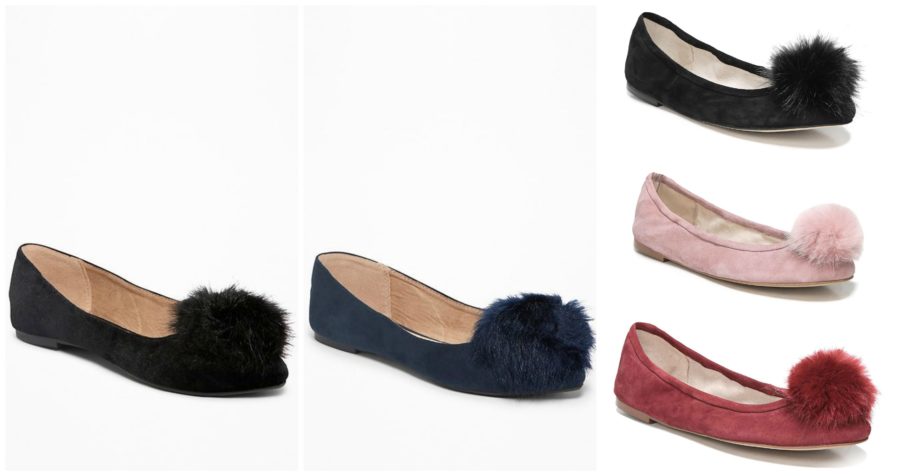 // BLACK POM FLAT // NAVY POM FLAT // SAM EDELMAN FLATS //
Favorite touches of fur  :
These would make such great holiday gifts or stocking stuffers!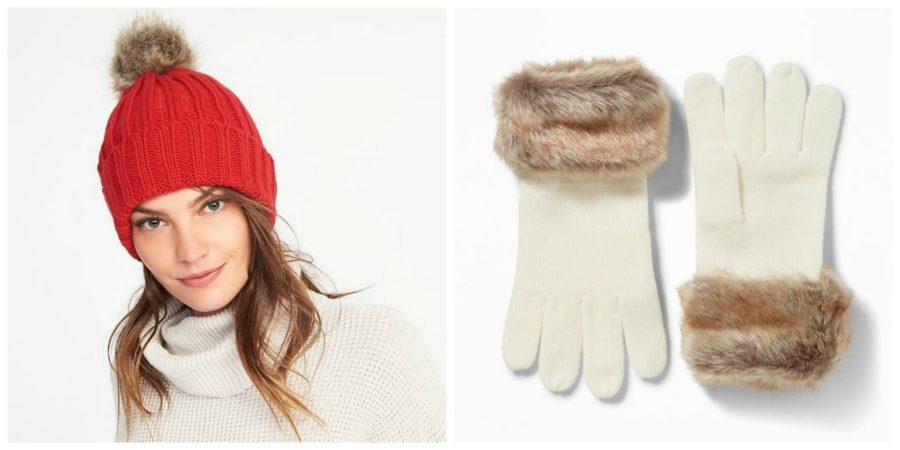 // POM HAT // FAUX FUR LINED GLOVES //
*pom beanie comes in tons of colors, too! 

FAVORITE SWEATERS + SWEATER COATS  :
I have last years version of the black sweater coat and live in it! I wore it this past weekend to Friendsgiving and got so many compliments!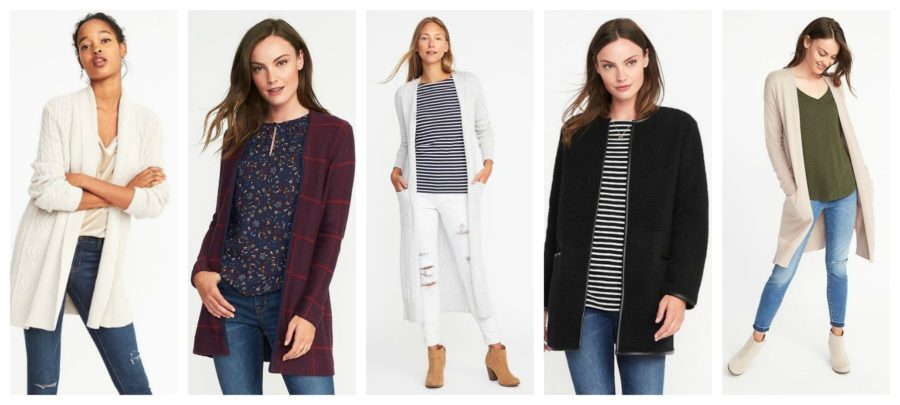 one   //   two   //   three   //   four   //   five 
A TOUCH OF VELVET :
Perfect way to incorporate the fall trend for an inexpensive price!



one   //   two   //   three   //   four   
Two other jackets I have and love :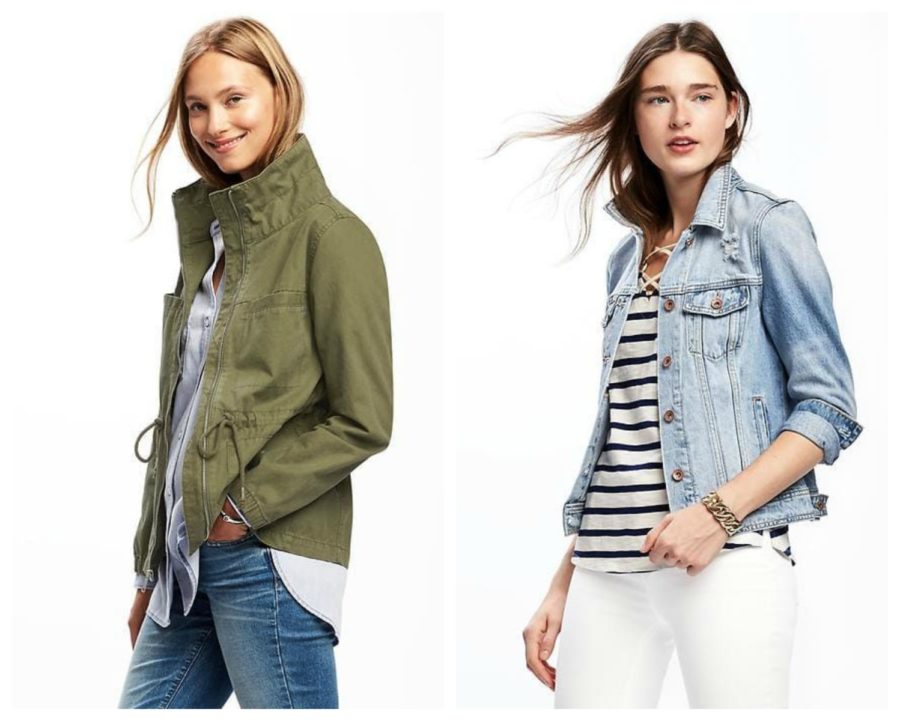 // FIELD JACKET – comes in several colors // DISTRESSED JEAN JACKET // 
I wear an XS in both of these jackets
I've been eyeing this jumpsuit and dress for awhile now,
and I think the skirt would be the perfect workwear piece.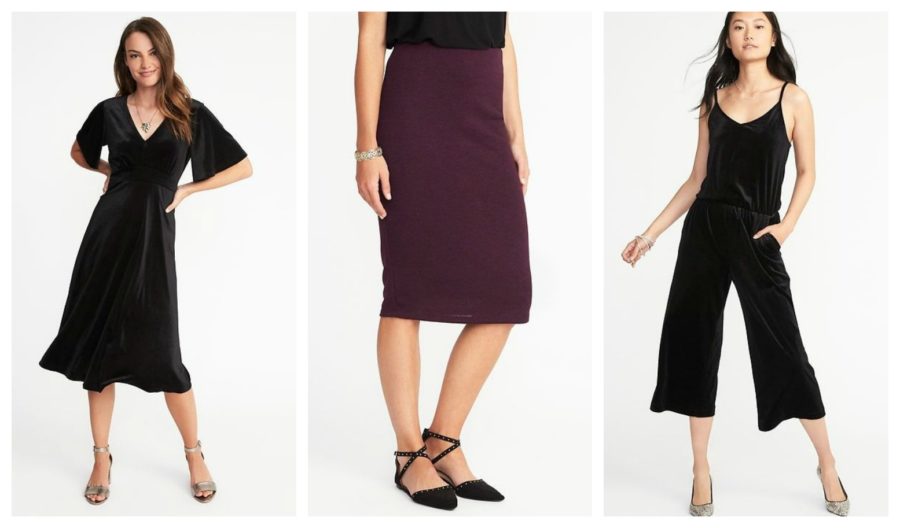 // DRESS // SKIRT // JUMPSUIT // 
FAVORITE SCARVES :
They have SO many amazing scarves right now to bundle up in!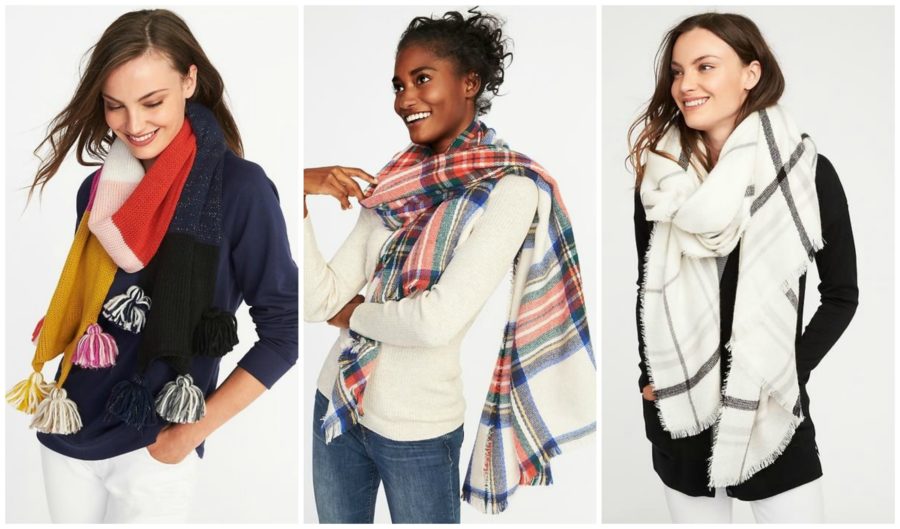 one   //   two   //   three
* the plaid blanket scarves come in a dozen different prints, too! 
SHOE STEALS :
I love wearing fur booties as slippers in the winter (can go out to get mail, etc, without having to change shoes!) and I've been crushing on the velvet d'orsay pumps.


SPARKLE HEELS // SUEDE PUMPS // TALL BOOTS // TAN BOOTS // BLUSH BOOTS
FAVORITE PANTS :
I especially adore the coated skinnies.
They are so classic and effortless (and expensive looking!), and come in a blush and black as well.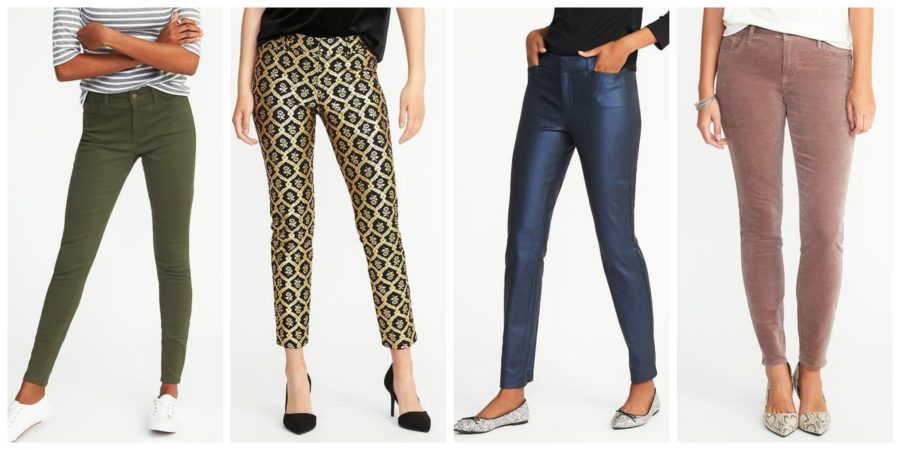 one   //   two   //   three   //   four    
FAVORITE OUTERWEAR :
Perfect time to snag that trench you've always been eyeing!!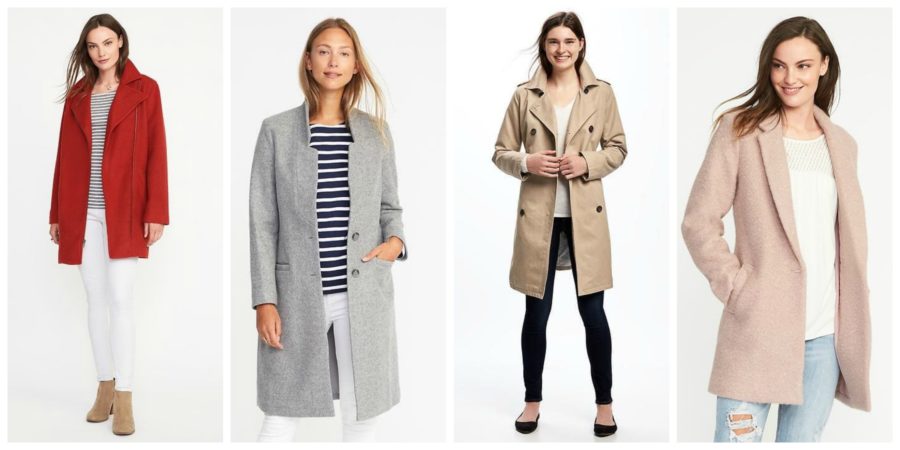 one   //   two   //   three   //   four