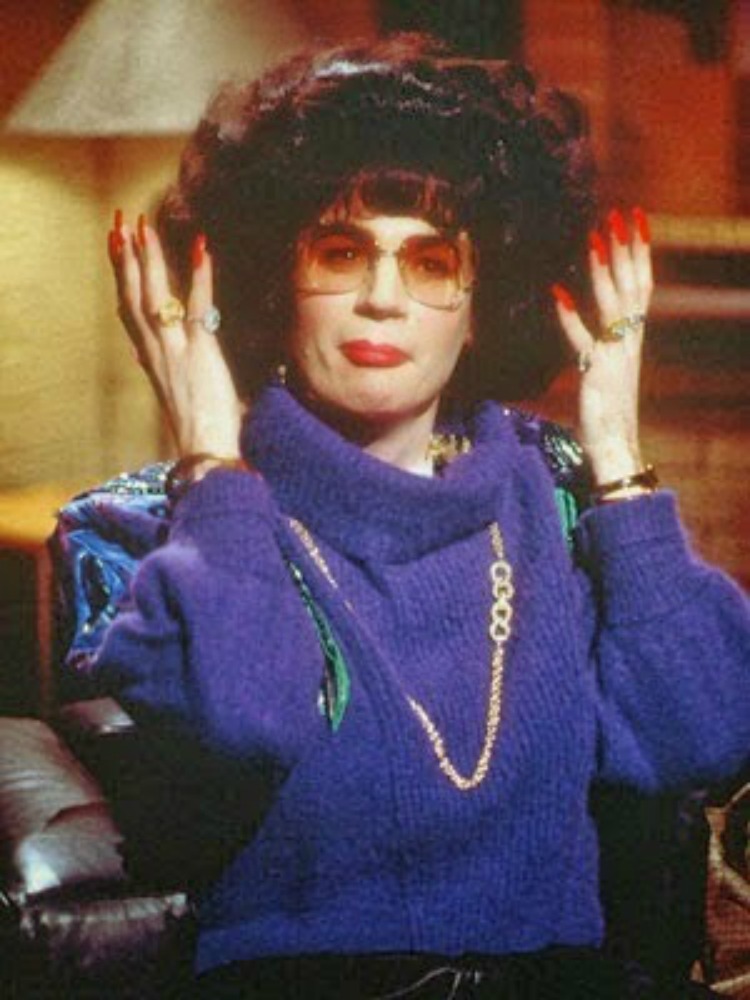 DISCUSS AMONGST YA-SELVES……
:: OC Reunion Part I ::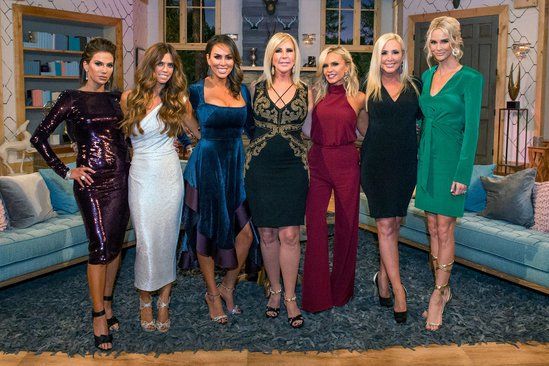 Since last week was Thanksgiving, I never recapped Part I.  However, I had almost no notes on it, so it will be brief!
I have no sympathy tears for Tamra and her daughter.  Although this was one of the only times she actually cried real tears, instead of just doing scrunch face. BUT it's like QUIT TALKING ABOUT HER and maybe she'll talk to you – did you learn nothing!?
I'm sad for Shannon.  I'm so ready for her to be happy again and the life of the party – it was rough watching her go through the last few seasons (ever since the affair) and this season in particular.  The hardest part was when she shared the conversation she had with David : She said to him that didn't they "have a few good years" and he had said they "had a few good weeks or months".  Youch.  They were married for 17 years and he says THAT! Thank goodness they are finally divorcing because that was rough to watch.  And say what you want about crazy pants Shannon, but that's brave to go through all that crap on TV year after year and have to listen to everyone's feedback and opinions. (although…. I suppose she could have left the show for the sake of her family, but whatever, put 12 lemons in a bowl, get some acupuncture, and get over it because I LIKE HER!)
OH. and Part I also ended with me thinking "this was the worst casting for a Housewives season since DC"
:: OC Reunion Part II :: 
Poor Shannon hasn't been able to catch a break from the first scene she appeared in episode one til now.  They open with a producer knocking on her door to let her know it's time to go back to set.
….. knocks on door "We're ready for you on set Shannon"……
yelling through door "Okay I'm just pulling up my Spanx!"
I mean seriously….. GIVE HER A BREAK BRAVO. Hasn't the woman had enough!?
My-boyfriend-Andy-Cohen asks (on behalf of the viewers) where "Fun Shannon" is, and she proclaims "Right here! On the couch"! But she doesn't seem too fun today.  In fact, I was wondering: Did Shannon medicate like Vicki did? Pop a Xanax? Because, sure, she had things to say and got a little sassy, but she mostly gave a lot of blank stares?  ( unless the blank stares were edited from other parts and not the actual time people were talking to her……) 
Lydia really is super annoying isn't she? I agree with Shannon that she gave Lydia her whole story line this season. It was 1) Doug's Balls and 2) Fighting with Shannon.   Lydia knew just how to play her and get her riled up (look at her and maybe ask a simple question.)
Meghan shares that she is 1 month pregnant, which was a tidbit I was unaware of.  I'm sure this was all Jimmy's idea, don't you think!? But really, I was surprised this news didn't leak the way the divorce and other things leaked (or did it and I just didn't hear? I feel like I keep missing news lately!? as though this nonsense isn't my whole wide world! )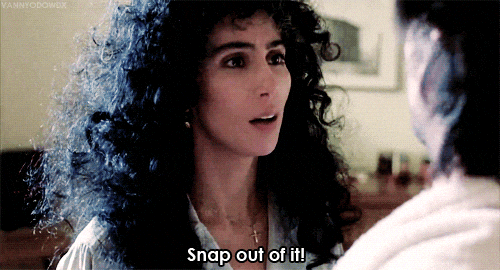 The more this reunion goes on, the more I realize LITERALLY nothing fun or exciting or dramatic happened this season……
Speaking of nothing fun or exciting – cut to a recap of the Iceland Trip!
We learn an added layer of Vicki's "heart attack" on the trip.  We all know that staying up for 3 days straight and adding a night of binge drinking in for good measure will definitely make your body flip the heck out and your heart pound.
What we just learned is that she combined all of that with Adderall in the morning, then Xanax at night (to counteract the adderall I assume) and a possible dose of NyQuil.
Seriously, Vicki!?! And you act like you're the smart woman of the group!!??
My-boyfriend-Andy-Cohen is loving it.  He's like "Ummm yeah.  You were high!!! And after you get back from the hospital and get your casserole, you start drinking!?!?!"  PREACH My-BF-AC. Preach.
If I hear Peggy complain again about stuff like Shannon referring to her as "that one" in a whispering conversation, or Kelly saying the "I'm going to have my daddy call your daddy" again, I'll lose it.  None of that had anything to do with your dad pass away my gawd!!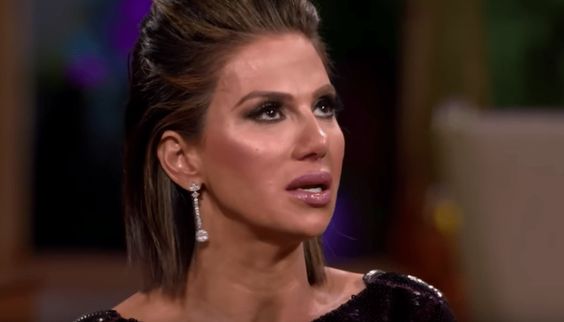 Vicki has been sitting calmly the whole reunion so far, but she goes from I'm-Innocent-and-a-Victim sweet and calm voice to "DON'T GO THERE!!!!" pissed at Tamra over her being a liar (I think about Brooks/cancer lies).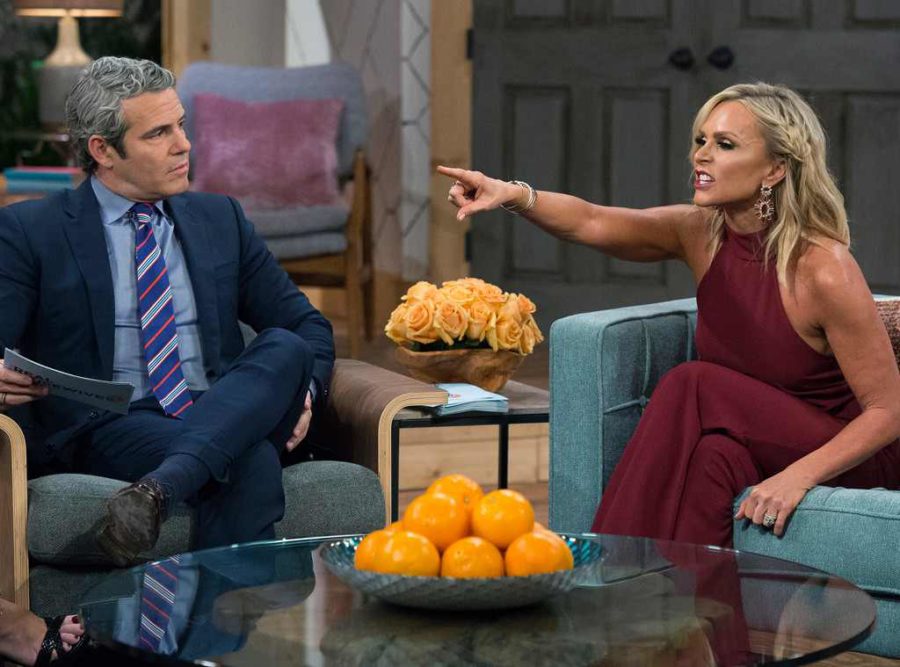 Other than that one outburst, I feel like Vicki medicated for this reunion like she did last season?!  I mean…. she took a xanax that one reunion, and now we know Kelly has been doling them out, so perhaps Kelly was doing some drug deals in the dressing rooms?
The other thing to get VIcki going (although not yelling, just pysically going out of the room) is Tamra saying "Nothing looks good on you" and she has to up and leave.
Similar to when Vicki was injured in the flipped Dune Buggy accident, no one cares. My-boyfriend-Andy-Cohen is so concerned that he barely looks up from his phone to say "So, whaaats happening?"
Vicki comes back, and Tamra does her fake cry with no tears (makes me insane) and squeaks out in a fake-crying voice "Can't you just apologize and mean it?"  She has stepped the fake crying up a notch with A TISSUE! To wipe her bare no-snot nose and no-tears eyes! Wow….. slow clap…. Oscar Worthy Tamra.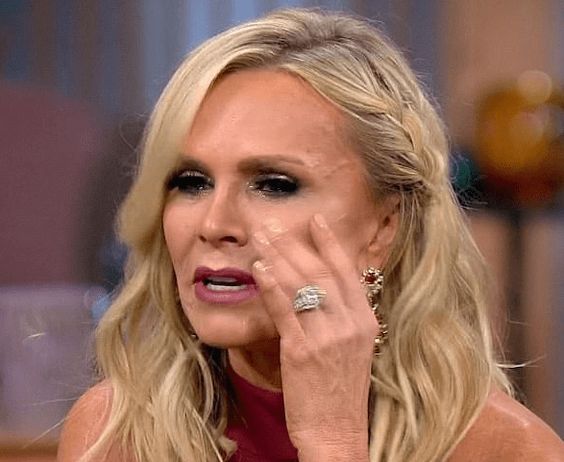 Suddenly, Tamra and Vicki AND Shannon and crying and hugging it out and talking about taking 10 shots together. What is happening? That's it, Shannon is DEFINITELY on xanax.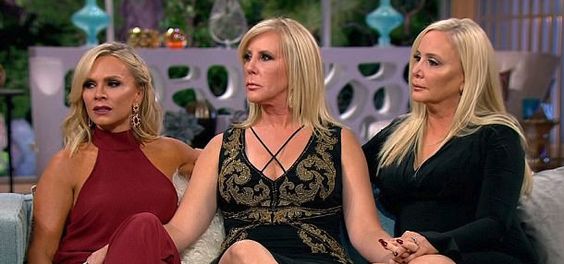 And it's not an apology session without Kelly commenting on it from the sidelines in her loud "This is good….. this is healing….."
….. and FINALLY…. finalllllllly……. the season has ended.  Now I think WE all deserve the 10 shots they mentioned earlier.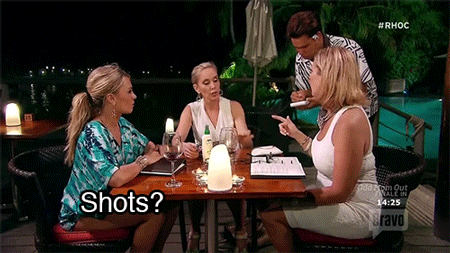 :: RHOBH :: 
My face when I realize I keep wasting so much time and energy on shows that have gone to crap, yet I choose to watch: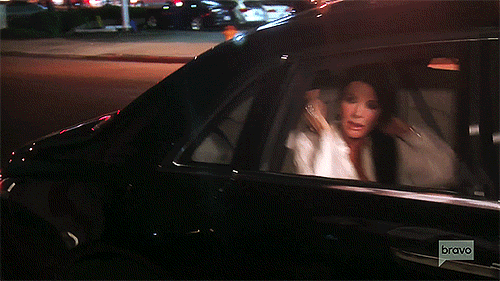 Thank the Lord that BH is headed our way!!! We have earned it ladies! Some good old fashioned rich, rich, rich bitches with much more exciting problems than getting their husbands balls cut off!!!!
:: ROYAL ENGAGEMENT ::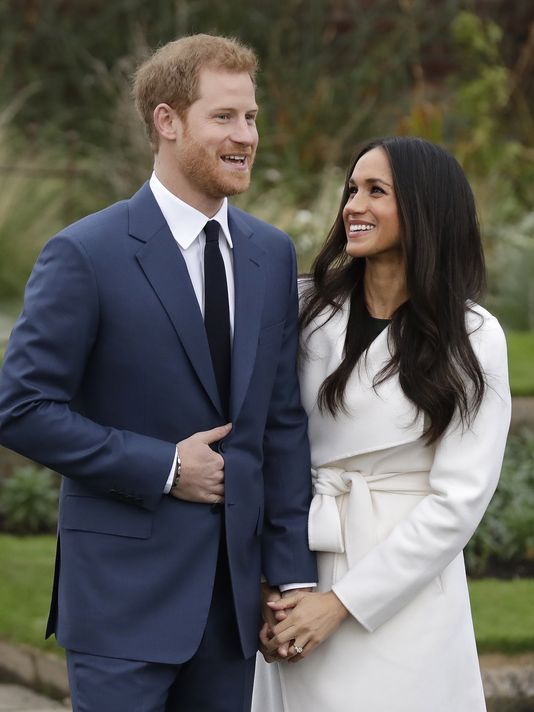 I still haven't seen Suits (I know….), but it has been on my list for quite some time as everyone raves about it, but I didn't know about her being on Deal or No Deal until the engagement!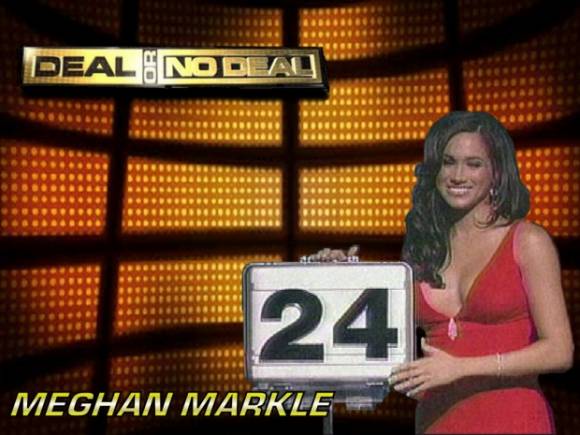 Jaw on floor. (Seriously I LOVED this show)
That'll show the Brits that Kate is far from a "commoner".
They look so cute together; I'm excited to see how wedding plans go! I still can't believe she gave up her part on Suits and is likely giving up everything – but when in love……?!
editors note : I can't imagine having to give up my entire life and privacy for someone like that.  I'm probably in the minority but I think that life sounds awful.  I think being the best friend of a mega celeb would be the best, but never the famous person? 
I hope people don't try to destroy her and have everything come out of the woodwork on her because of this.
UPDATE: As I was googling for images I came across this article where her sister is already throwing her under the bus! Her and her sister haven't spoken since 2008 and she is writing a memoir called The Diary of Princess Pushy's Sister.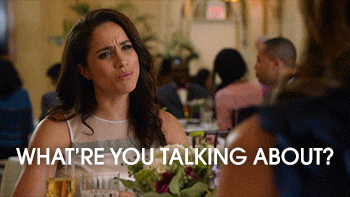 People really grind my gears! If you haven't spoken in 10 years, I don't think you have the authority to be saying anything at all!
Oh, but she "hopes to get a wedding invitation"! and "would definitely go!"
Oh puh-lease!
:: JERSEY SHORE REBOOT :: 
The meatballs are getting back together!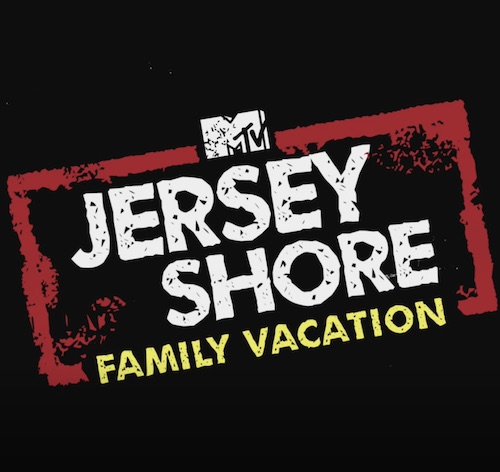 Well, everyone except for Sami "Sweetheart".  I guess she doesn't want to put up with seeing Ron's face.  I wonder how this will go…. Snooki and J.Wow are moms with kids…. I feel like this sounds like a fun walk down sh*t-show memory lane, but it will end up being awful or just very, very sad.  Because hopefully they all are very, very different people than they were during the show. (But I really do love DJ Pauly D….) 
:: BELOW DECK :: 
Random Below Deck Rant because I'm catching up as I write this :
Who would have thought Nico would turn out to be such a douche!?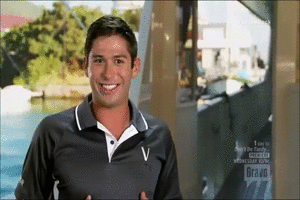 He hooks up with his co-worker and then breaks up with his girlfriend, who stood by him through the death of his brother, via a jackass text.  And now that he's heading home in 3 days, he is completely switching back to the ex-girlfriend without the co-worker having any idea!  SUCH AN ASS.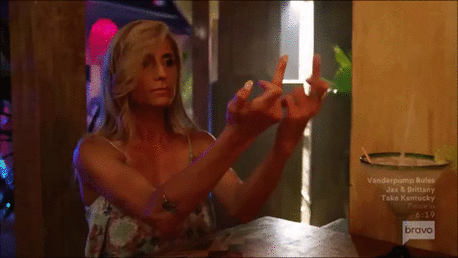 Also, If they showed Bruno's rope-burn/cut on his leg one more time this week I was going to vomit.
I love Kate and her bitchiness so much.
Jen astounds me week after week.  Bless her.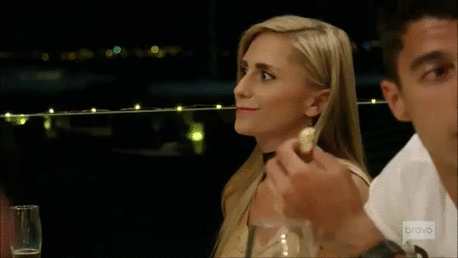 :: Matt Lauer :: 
I couldn't believe the news on the Today show.
Watching Savannah have to get through that day and the opening dialogue was the hardest part.  I feel like she so eloquently stated everything, and I felt just awful for her.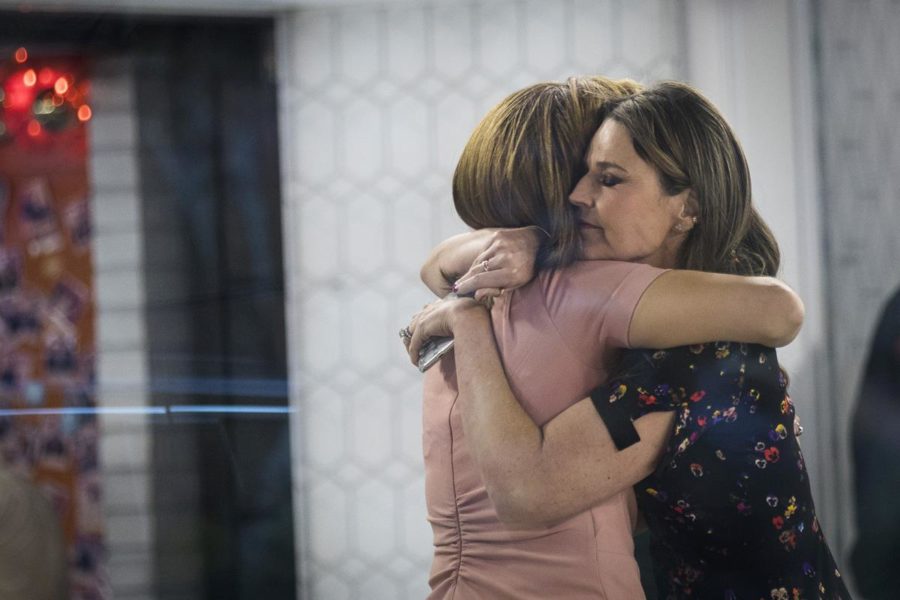 "As I'm sure you can imagine, we are devastated, and we are still processing all of this. And I will tell you right now, we do not know more than what I just shared with you," Guthrie said. "But we will be covering this story as reporters, as journalists. I'm sure we will be learning more details in the hours and days to come, and we promise we will share that with you."
"All we can say is that we are heartbroken. I'm heartbroken for Matt — he is my dear, dear friend and my partner. And he is beloved by many many people here. And I'm heartbroken for the brave colleague who came forward to tell her story, and any other women who have their own stories to tell."
"We are grappling with a dilemma that so many people have faced these past few weeks. How do you reconcile your love for someone with the revelation that they have behaved badly? And I don't know the answer to that," she added.
:: Ryan Seacrest :: 
How did I miss this one? Apparently Ryan was accused of sexual harassment as well, and I guess amongst the 97 people getting outed, this one slipped through the cracks for me.  I guess he "got in front of it" before much of anything became of it, or perhaps it wasn't true?
"Recently, someone that worked as a wardrobe stylist for me nearly a decade ago at E! News, came forward with a complaint suggesting I behaved inappropriately toward her," Seacrest said in a statement Friday. "If I made her feel anything but respected, I am truly sorry. I dispute these reckless allegations and I plan to cooperate with any corporate inquiries that may result."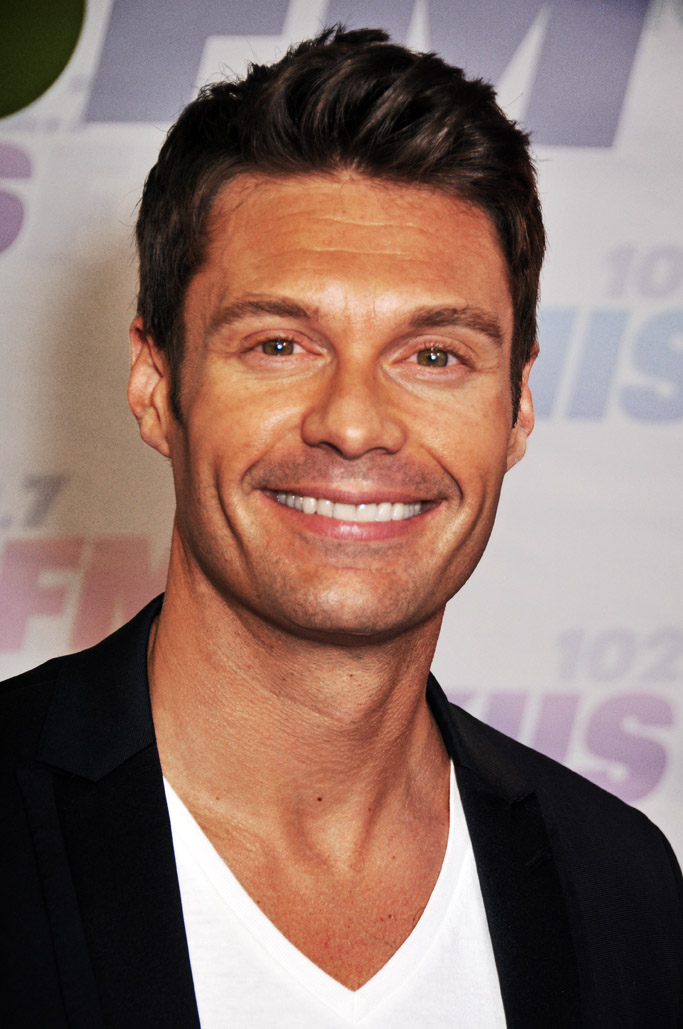 I mean really….. who's next!?!
:: RHOA ::
Still not watching Atlanta.
Still enjoy when I see a gif from it on my gif hunt.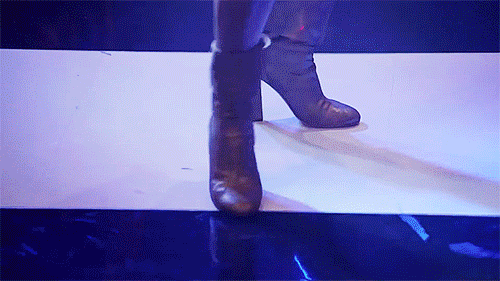 :: JACKHOLE OF THE WEEK :: 
James Cameron.
He is finally commenting on the "why couldn't Jack fit on the door with Rose?" situation 20 years later.  And his commentary? That the door fit one person. UM.  NO.  Wrong.  First, the door was huge.  Second, anyone who has ever climbed onto an intertube in the pool with a friend knows that two people can fit on that thing and you just balance out the weight while the other person gets on.  IT'S SCIENCE JAMES.  SCIENCE.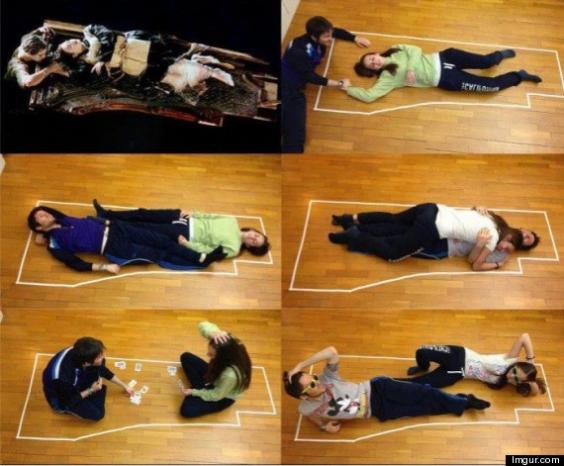 found this image and it cracks me up, playing cards there's so much room. 
:: MAZEL OF THE WEEK :: 
My girl, and my dream bodyyyyyy, Lindsay FINALLY won her first Dancing with the Stars.  Her and her partner Jordan were AH-mazing.  Truly.  Amazing.
Do yourself a favor and watch some of their dances, if for nothing else but to dream about ever being able to dance like that having her body.

:::::::::::::::::::::::::::::::::::::::::::::::::::::::::::::::::::::::::::::::::::::::::::::::::::::::::::::::::::
:: Editors Note ::
As always, ignore my own blatant grammatical errors
whilst I make fun of others poor grammar during Coffee Talk on a weekly basis.
#HYPOCRITE   #SORRYIMNOTSORRY
I write these posts late at night while simultaneously watching Bravo, taking snaochats of my snoring husband, and making to do lists of everything I was supposed to do and didn't do that day, and likely won't do the next day either.  Or the day after that.