Cooler temps arriving mean it's time to pull out the comfy sweaters.
This ruffle sleeve sweater has such great texture and is so unbelievably crazy soft.  Plus, it has my favorite price point of under $50! It's only $39!  It reminds me so much of this sweater I love, which still is a great price at under $100, but I have fallen in love with others in the past that go up past two hundred. No thanks!  I love the cream color, but it also comes in a darker grey/black as well.  It's a great piece to dress up or down;  I'll be wearing it tucked into my black leather mini next!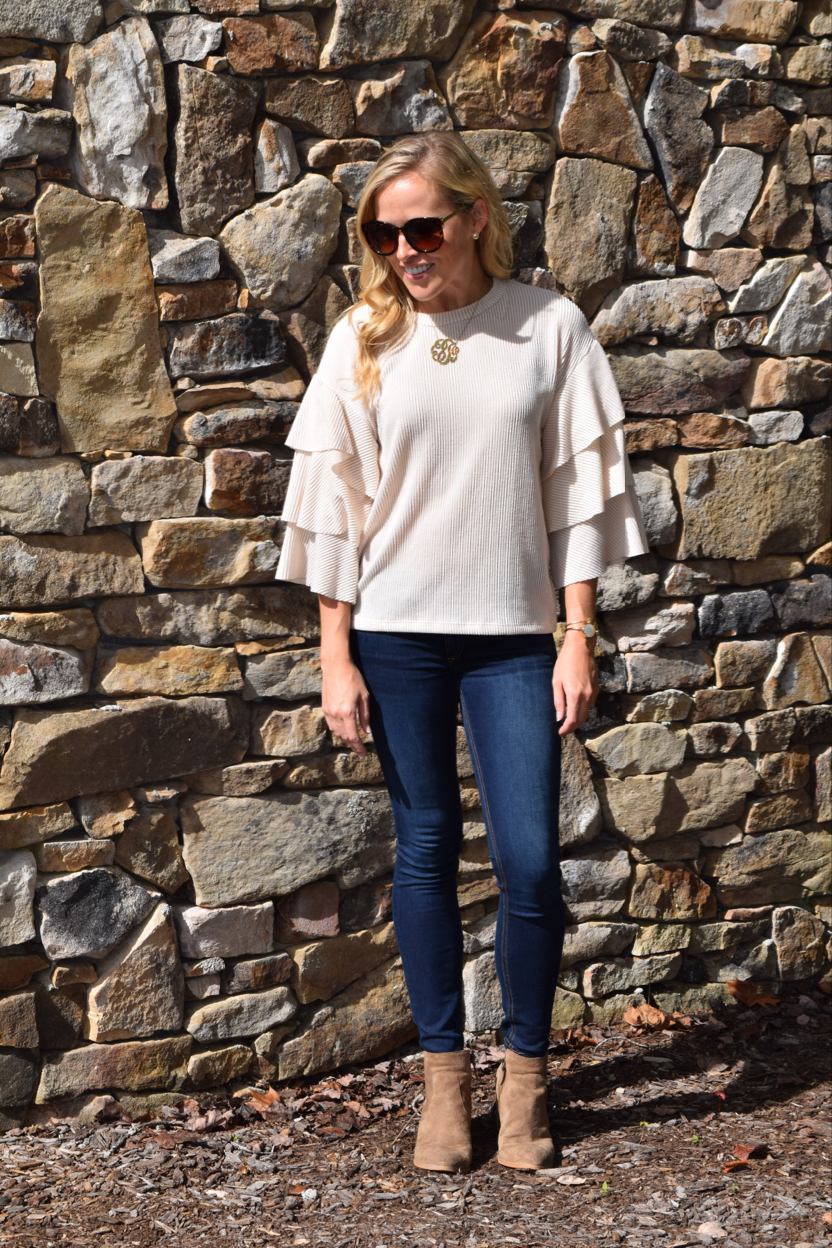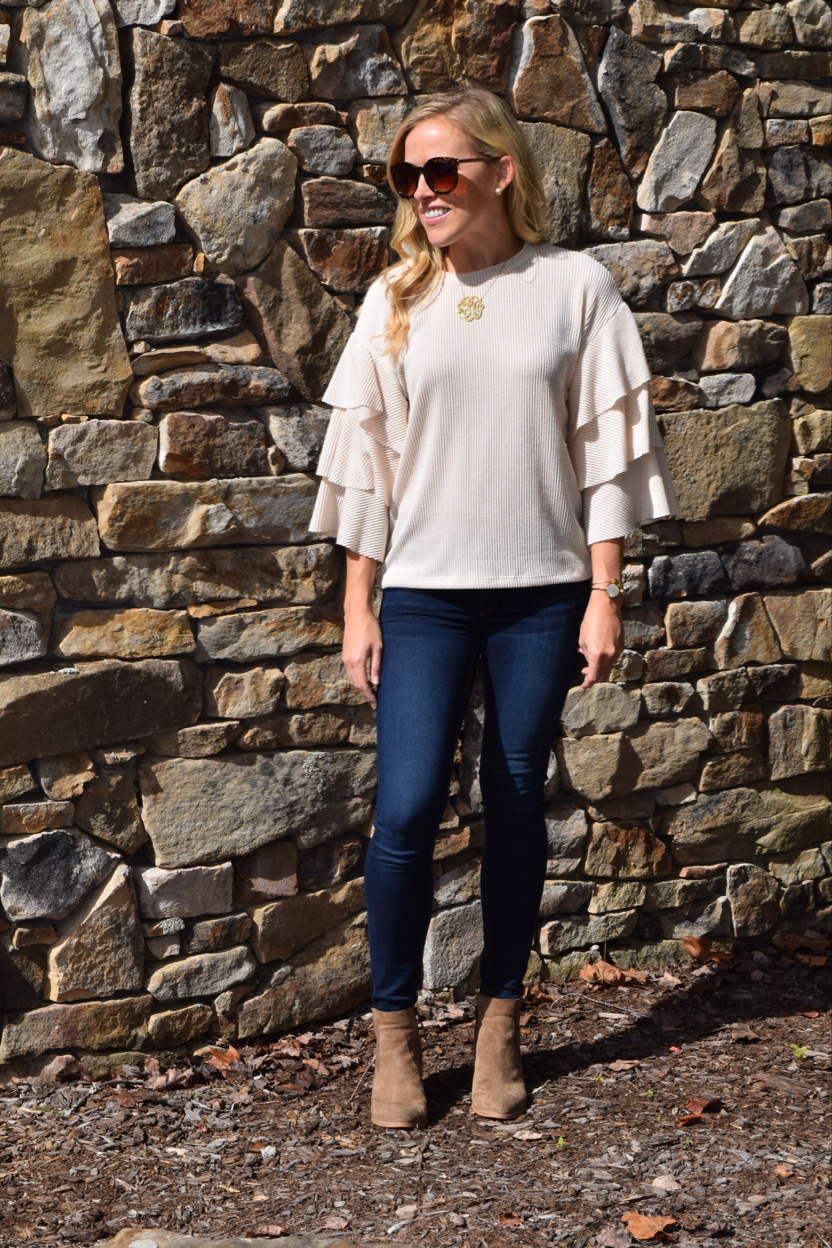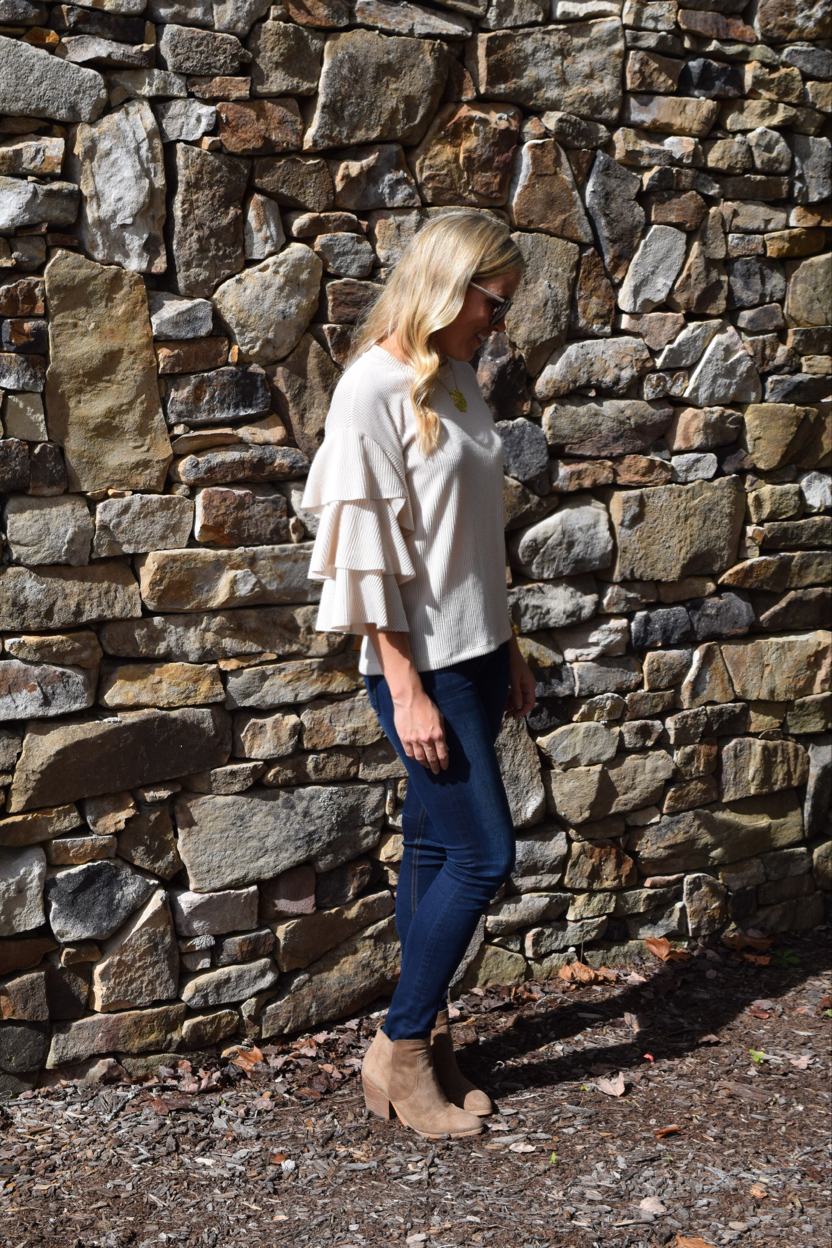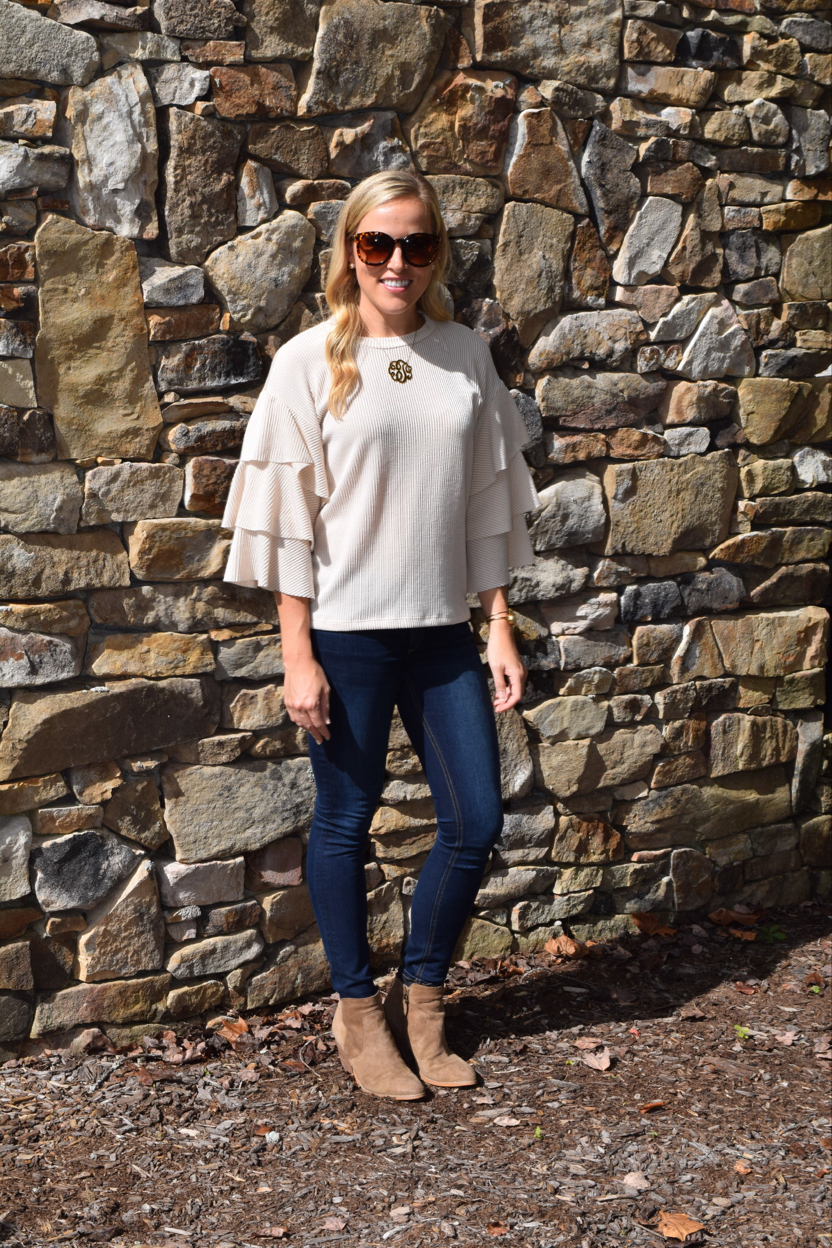 :: outfit details ::
RUFFLE SLEEVE SWATER // RAG + BONE JEANS // TREASURE + BOND BOOTIES 
sweater runs TTS, I am wearing a size S
::::::::::::::::::::::::::::::::: Lusts for the Week ::::::::::::::::::::::::::::::::
Much like my-boyfriend-Andy-Cohen, I love myself a jumpsuit.  This one is so incredibly well priced and has rave reviews for it's fit + quality!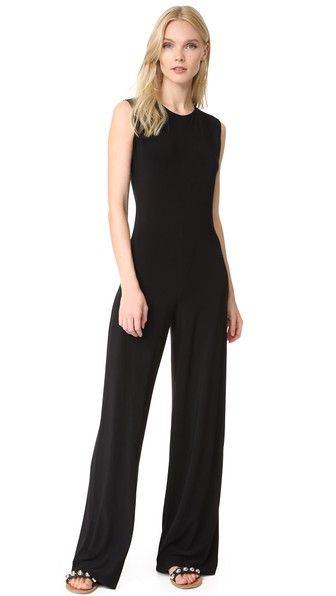 // BLACK JUMPSUIT // 
I love this ruffle velvet camisole – it would be perfect for casual holiday parties.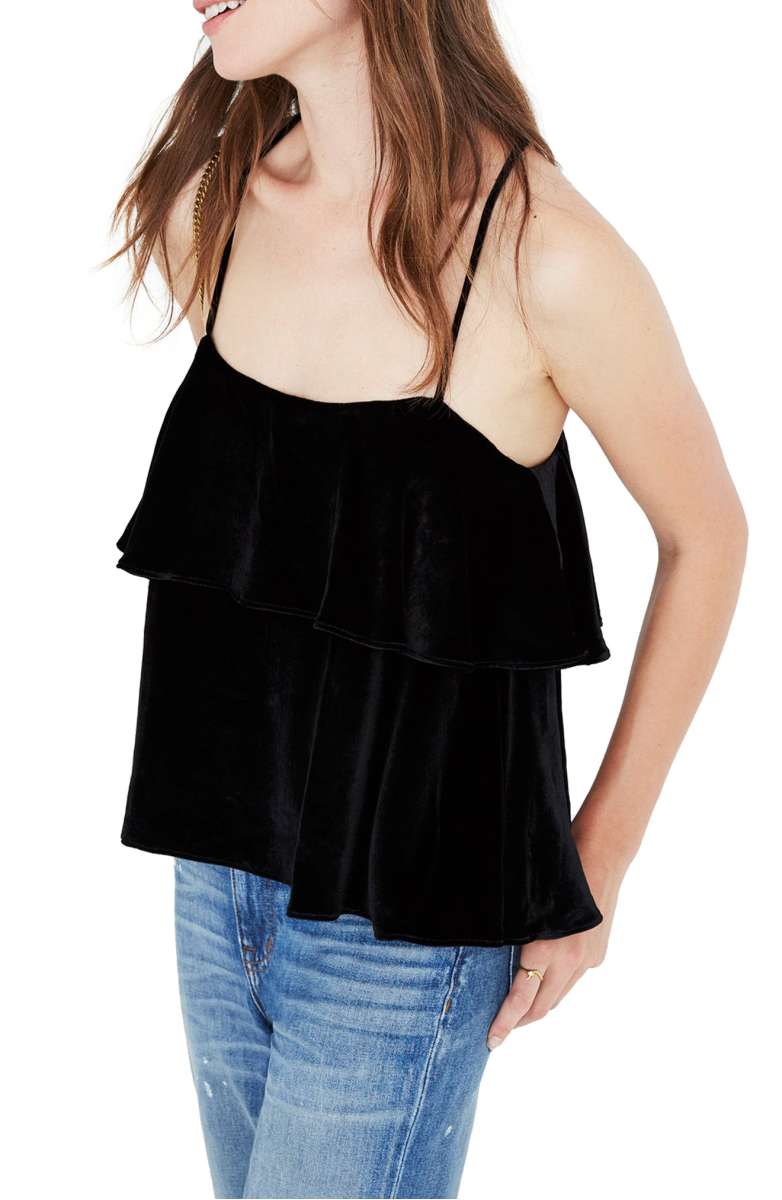 // VELVET CAMISOLE //
I love the wash on these skinny jeans – they remind me so much of my favorite pair of Rag & Bone's but are a fraction of the cost.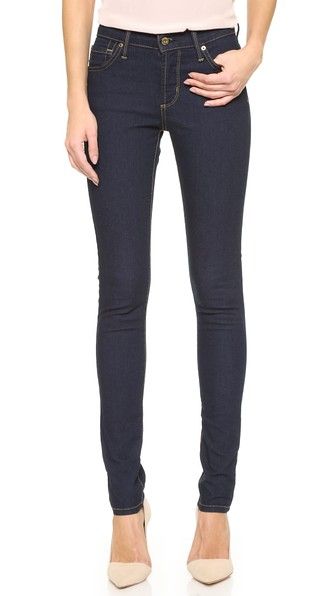 // SKINNY DARK WASH JEANS // 
I love the color of this bag and it's the perfect size to fit everything you need.
(I'm one of those that has a 20 pound purse from unnecessarily throwing everything I own inside of it every day! You know…. just incase…. )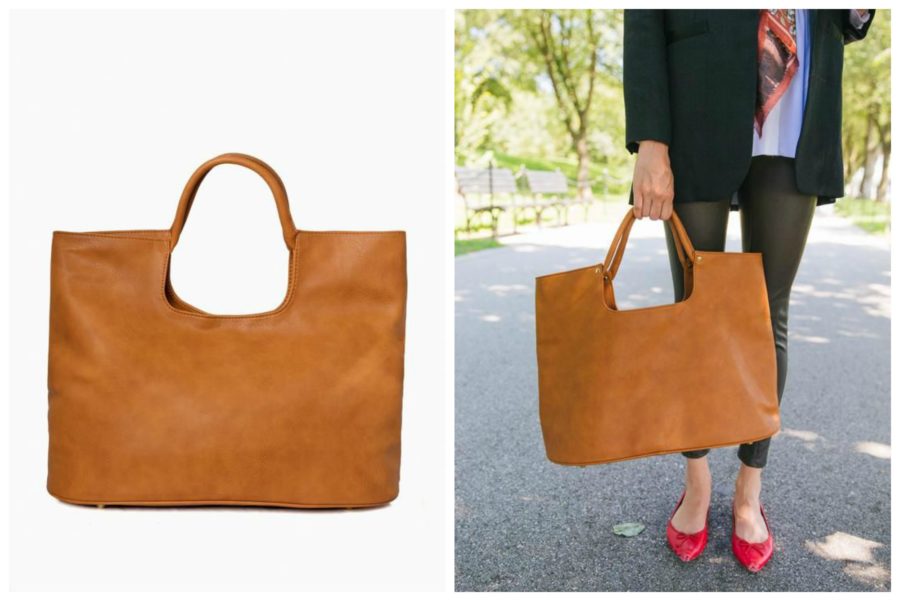 // CARRY ALL TOTE // 
I love green color + cutout back of this dress;
it would work for so many different occasions.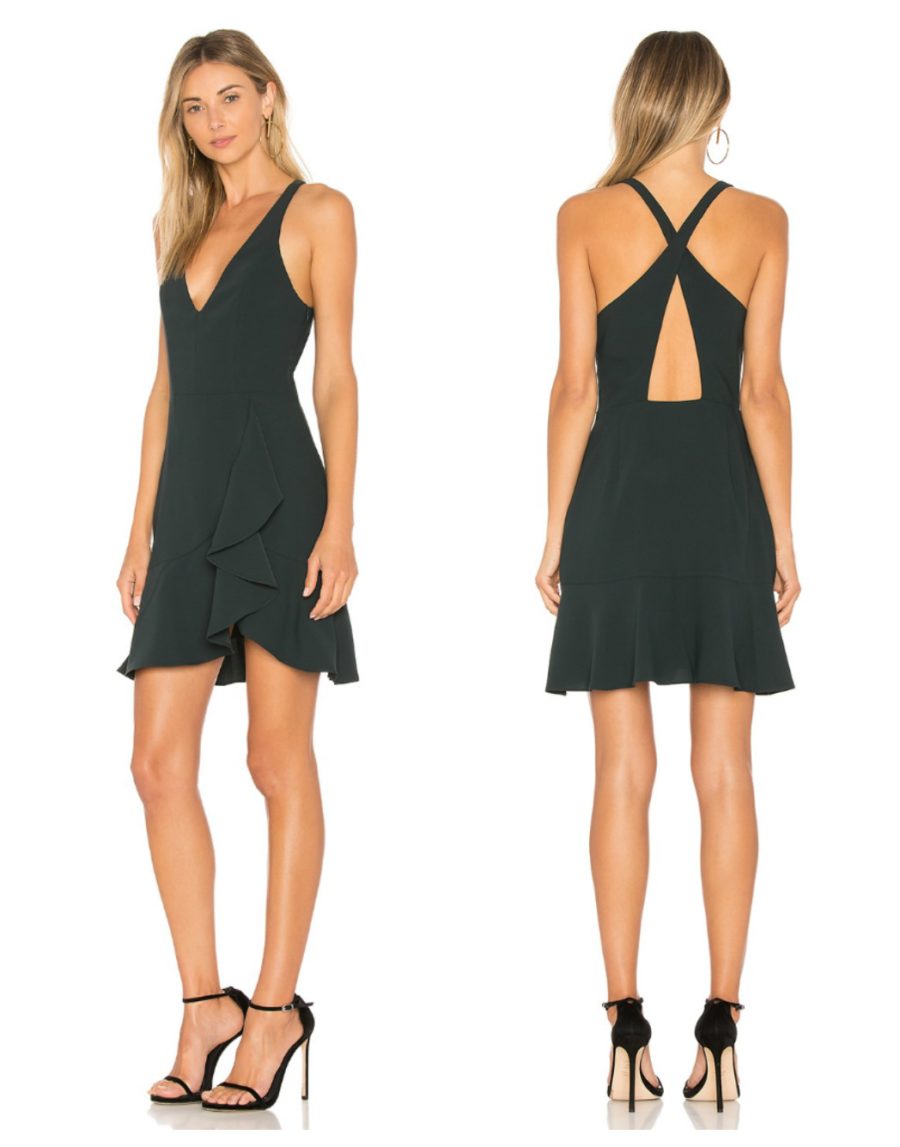 // CUTOUT BACK DRESS // 
This cuff sleeve sweater is perfect for a casual but
put together look and is under $50.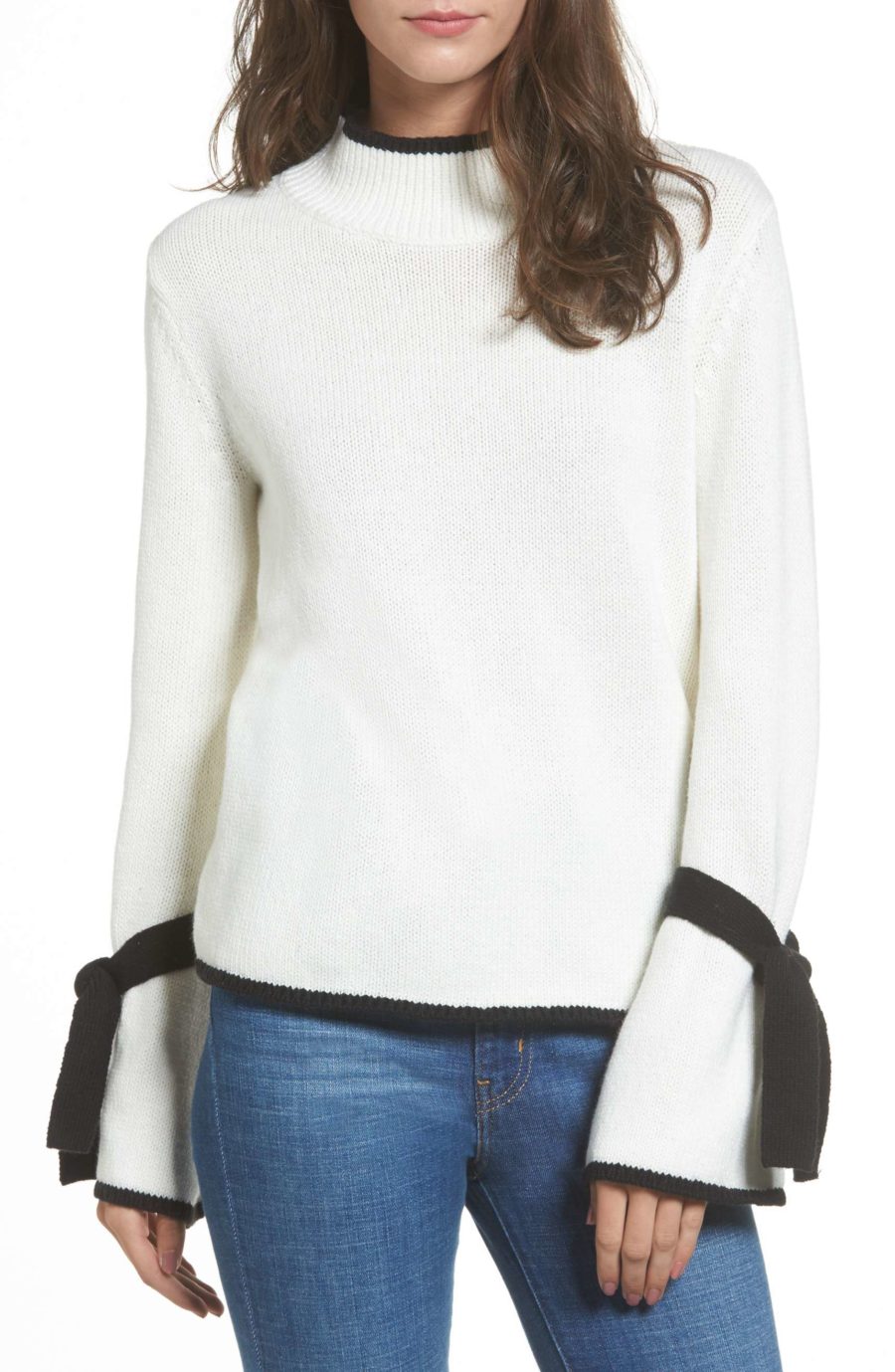 // CUFF SLEEVE SWEATER // 
These berry suede pumps are 40% off right now!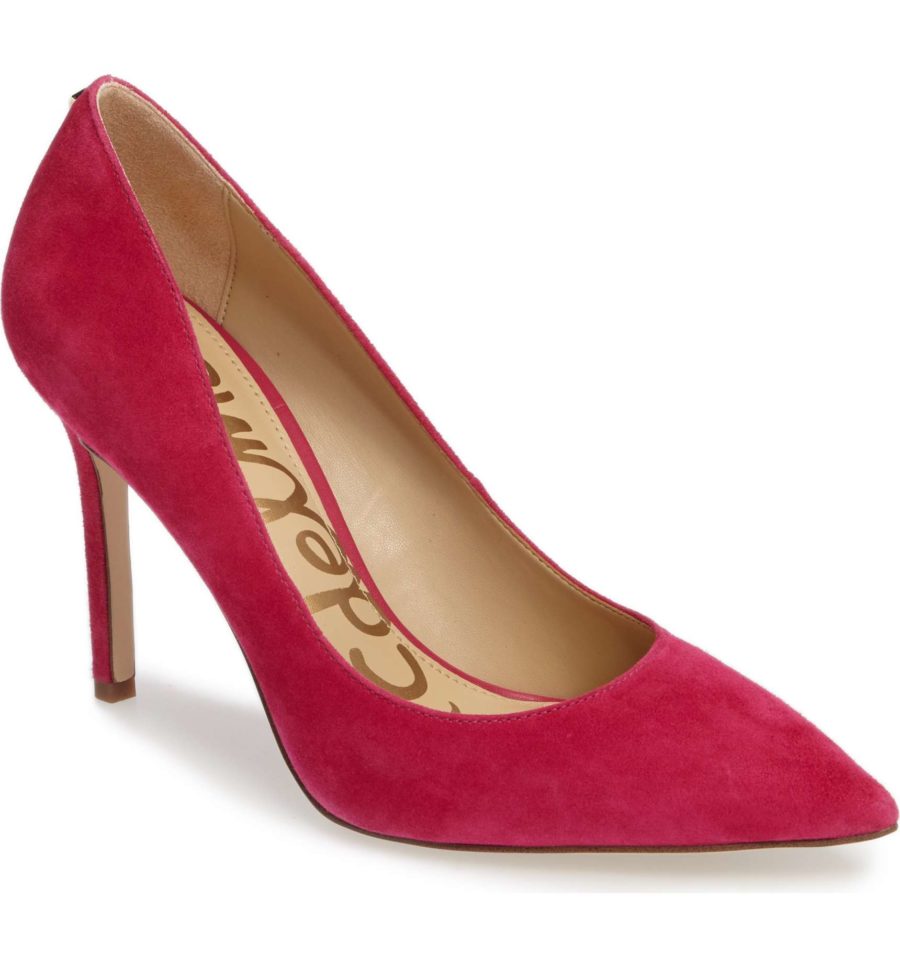 // SUEDE PUMPS // 
Happy Hump Day + Happy Shopping !