Cheers to the Weekend!!!
I flew yesterday to NY for the wedding of one of my best friends from college.  The wedding is in Tarrytown, NY and I visited the venue with her the last time I was in NYC so I am so excited to be back now that it is fall.  It looks like the cutest town and is right next to Sleepy Hollow so I think that this time of year there will be tons going on! Follow along on instagram stories I'll be posting tons of pictures!
:: New favorite Hostess Gift/Gift ::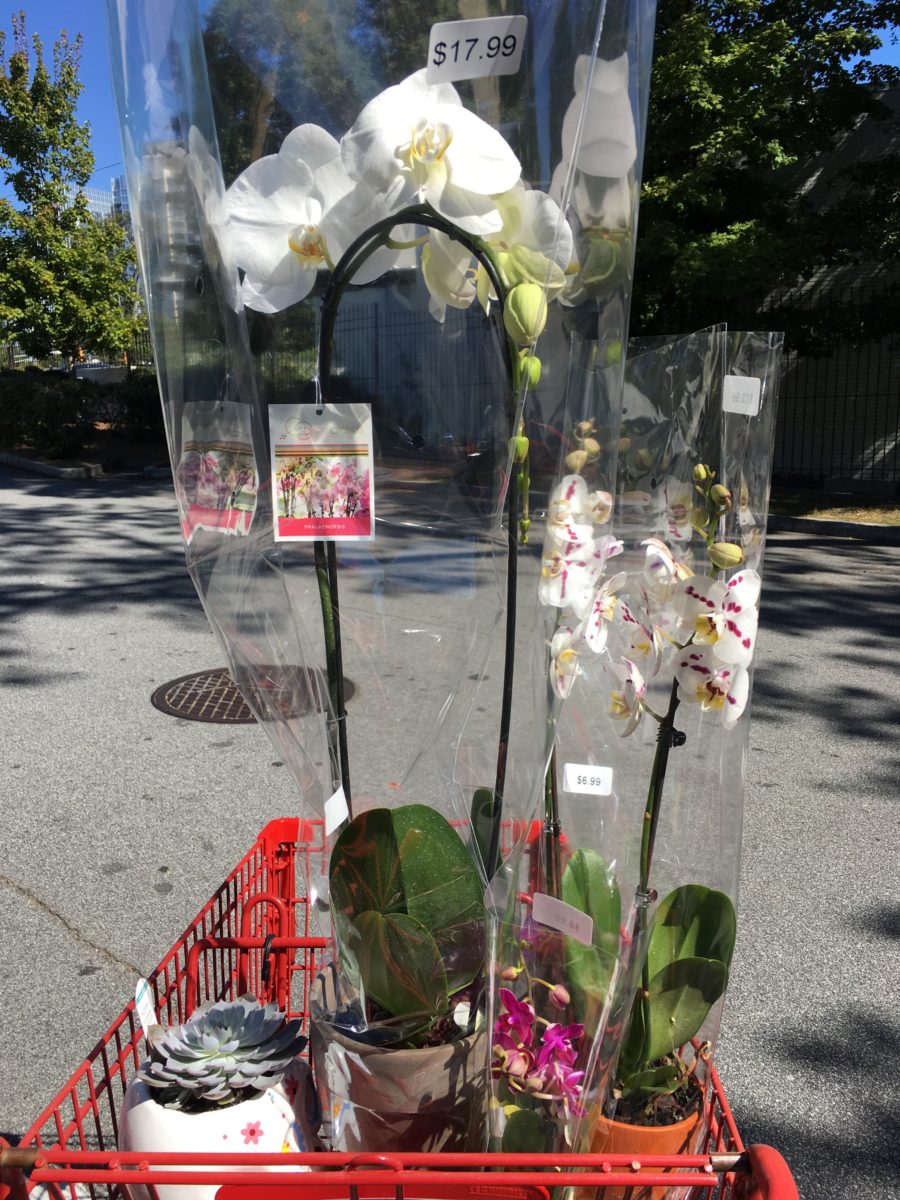 When in stock, and when you need something to give to someone, give them one of Trader Joe's giant orchids.  When a friend had a baby, I drove over with one buckled up in the passenger seat.  Another fried just had surgery, and lo and behold TJ's was there with more $17 orchids.  They are huge and gorgeous and make such an impact.  Even if they kill em, they look gorgeous for a bit!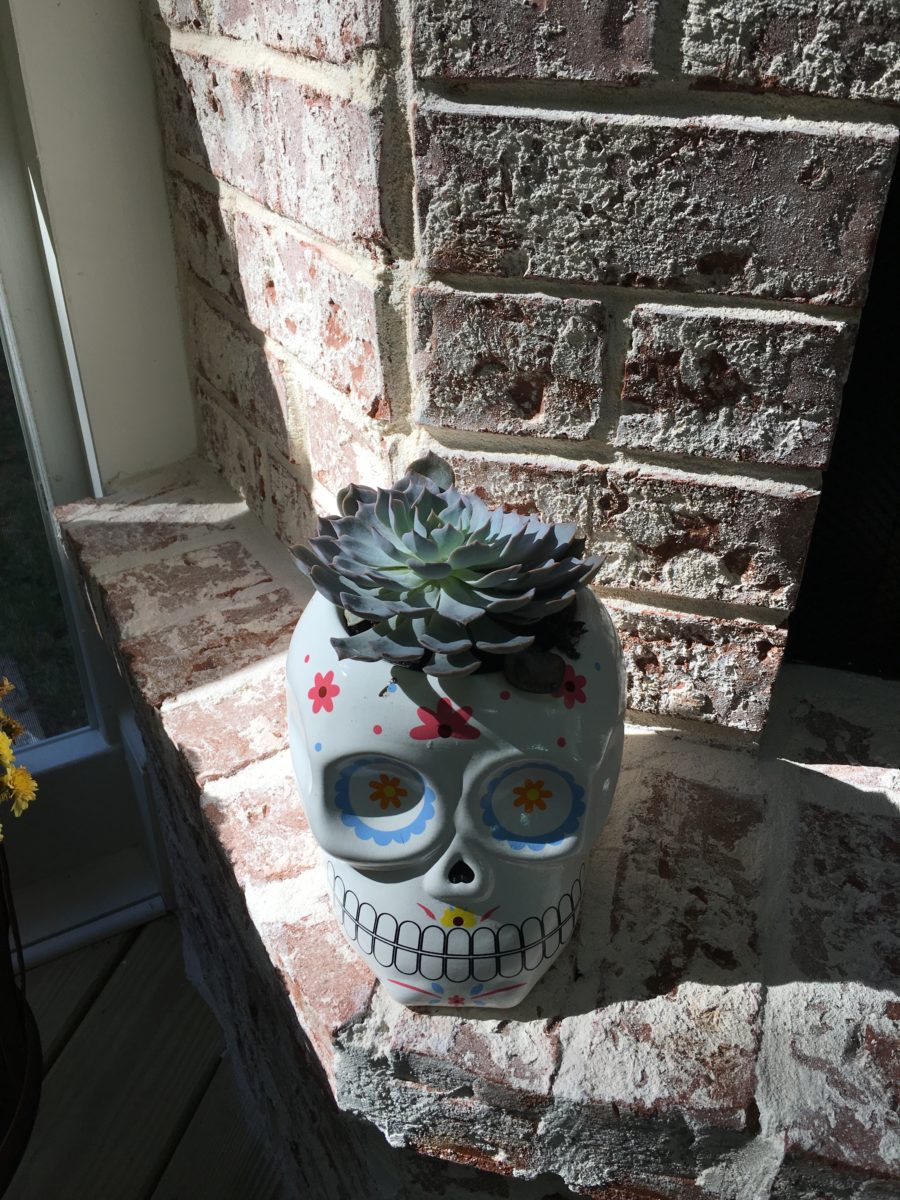 I also get the little baby one's for my tiny shelves in the kitchen, and the regular size too.
They had little Halloween inspired succulents too, so ya know, treat it like Target and just throw everything you don't need but see and want into the cart!
:: GREEN OUTERWEAR PICKS ::
My all time favorite jacket year after year is an army green anorak or cargo jacket.
They are the perfect layering piece and go with any other colors in your outfit.
I have had one for almost 10 years now that I got from Piperlime (RIP Piperlime…. I loved you so much) and then snagged another go-to jacket from Old Navy at the beginning of the year.
I'm wearing it on my flight as I type this!
Almost all of the options below are under $100 and most of them are on super sale!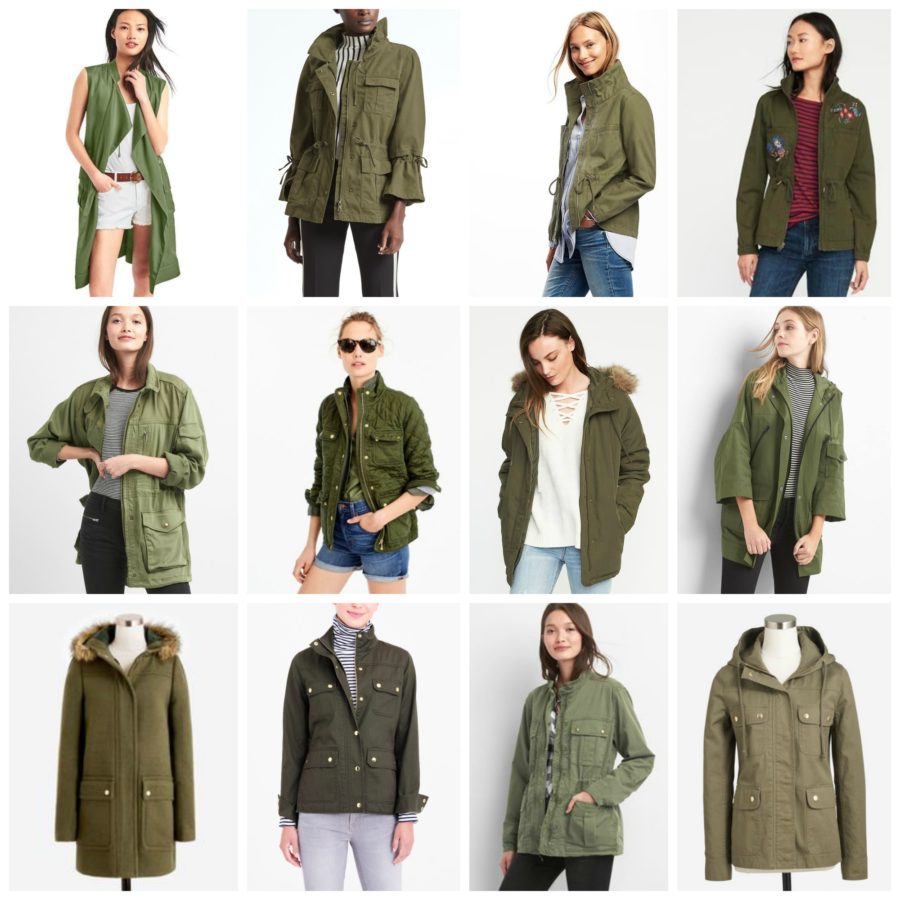 TOP ROW : :  one  //  two  //  three  //  four 
MIDDLE ROW :  one  //  two  //  three  //  four 
BOTTOM ROW :  one  //  two  //  three  //  four 
:: FRIDAY FINDS ::
I wore a dress almost identical to this to our engagement party years ago and love, love, love this classic asymmetrical cut
Love this update to a plaid shirt; flattering and feminine and perfect for Fall.
Those of you that love velvet this season and need a gown for a wedding or occasion, this under $100 find would be perfect.
My favorite pair of statement earrings that I own is out in three new colors that are perfect for fall + winter. 
Lace sleeves add a perfect detail to this sweater dress under $100.
My draped front faux suede jacket that I have been living in is now 30% off in the faux leather option! 
The dress that I have been wearing on heavy rotation and own in 3 colors is back with an additional new color that's perfect for fall.
A great go to LBD with a figure flattering fit + flare style. 
I love a stacked ring set, and am always hunting for inexpensive options.  This gold + diamond (obviously CC, but I'll say diamond) is gorgeous.
A look that gives you options! Built in layering and a bow that can easily be removed or added to complete the look.
The 3/4 length sleeve + deep green color make this dress a great option for the cooler weather.  And it's on sale for under 100!
I stocked up on these long sleeve tees last fall and they are still my go-to for everyday.  My sister and I constantly show up wearing the same one! This years version is even better with a side slit. 
If you only buy one sweater dress this season, make it this one. Perfect color + Perfect price!
Attention Monogram Lovers : I've never seen a monogrammed necklace quite like this! 
An asymmetrical hem and the deep burgundy color of this velvet sheath dress are great for a night out. I love the deep V neck line!
I've seen a lot of lace dresses lately, but none that are strapless like this beautiful lace option.
:: LINK LOVE ::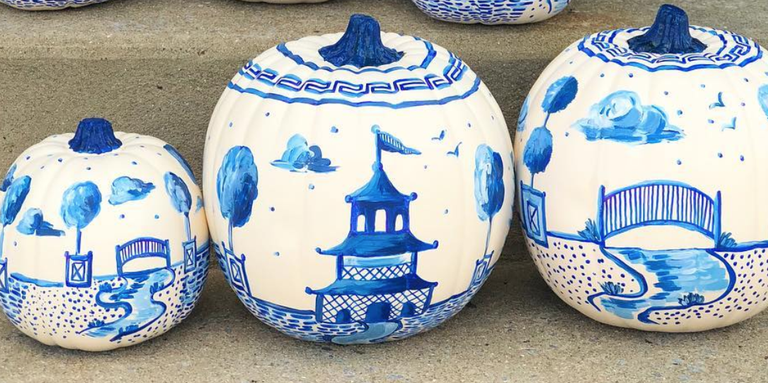 These chinoiserie pumpkins are the way Halloween decorations should always be done.
10 Bucket List Italian Hotels.  I was going link to link in articles and came across this list and mark my words: One day when I go back to Italy I will stay in one of these hotels (or have a cocktail in it?)
  I've never seen the real documentary from 1975 in full, but I'll never forget seeing Drew Barrymore in the movie Grey Gardens.  (I feel like people never know what I'm talking about when I say Grey Gardens? It's the crumbling mansion where Jackie Kennedy's relatives lived with raccoons and animals. It's nuts!) Anyways, the house is up for sale and is having a big estate sale. 
Worldwine wine output is at an all time low! (And this doesn't take into account the most recent fires in California!)
10 Healthy Life Hacks from Molly Sims (I'm adding her book Everyday Chic to my list! And this led me into a dark hole of her blog and I loved that too!)
Options for workout headphones that actuallystay in your ears 
In case you're in need of last minute costume ideas, here are some cheap homemade options!