Shopbop's big sale is here!!!
I have rounded up tons of favorites for you to shop!
but first I had to share one favorite find for the week, so find the Shopbop finds below!
Nothing excites me more than finding great designer knock-off's for a fraction of the price.
I was hoping to get an outfit post in with these before sharing, but they are selling out so fast I wanted to share now!  These are identical knock off's for the Stuart Weitzman boots and they are only $54!! SERIOUSLY. Mind blown. And come in a few different colors!
$800 versus $50?
Tough call on which to spend…..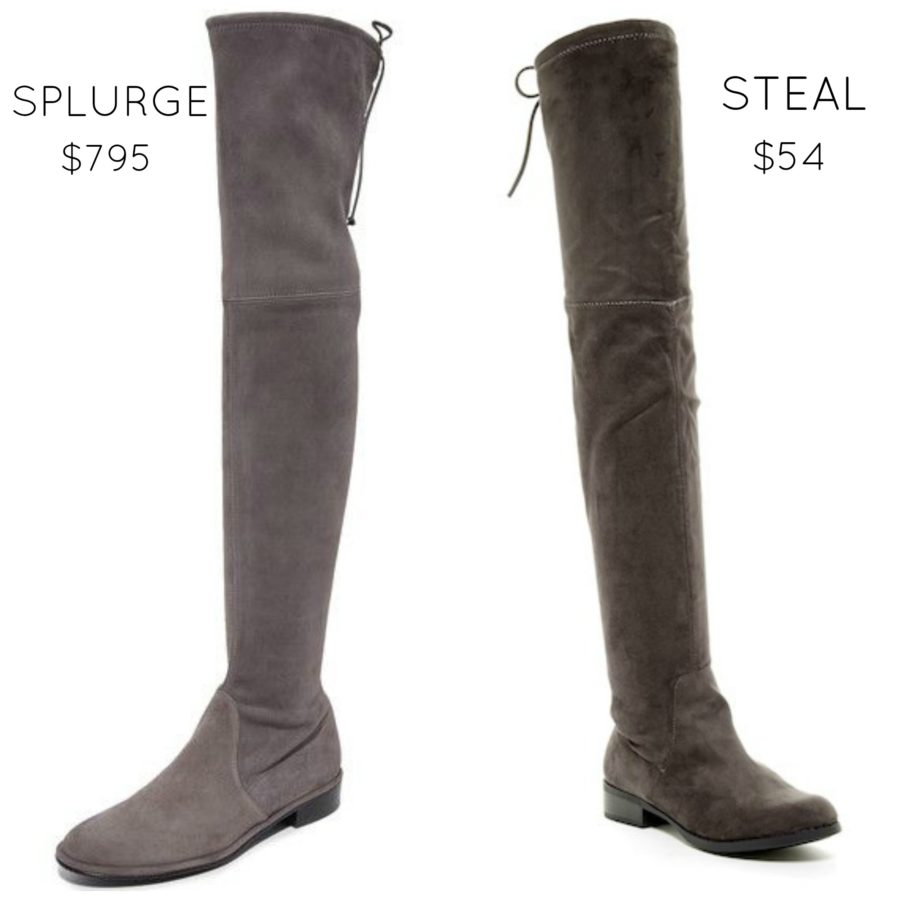 // SPLURGE : Stuart Weitzman // STEAL: Catherine Catherine Malandrino //
Here is a round up of all of the flat suede OTK boots :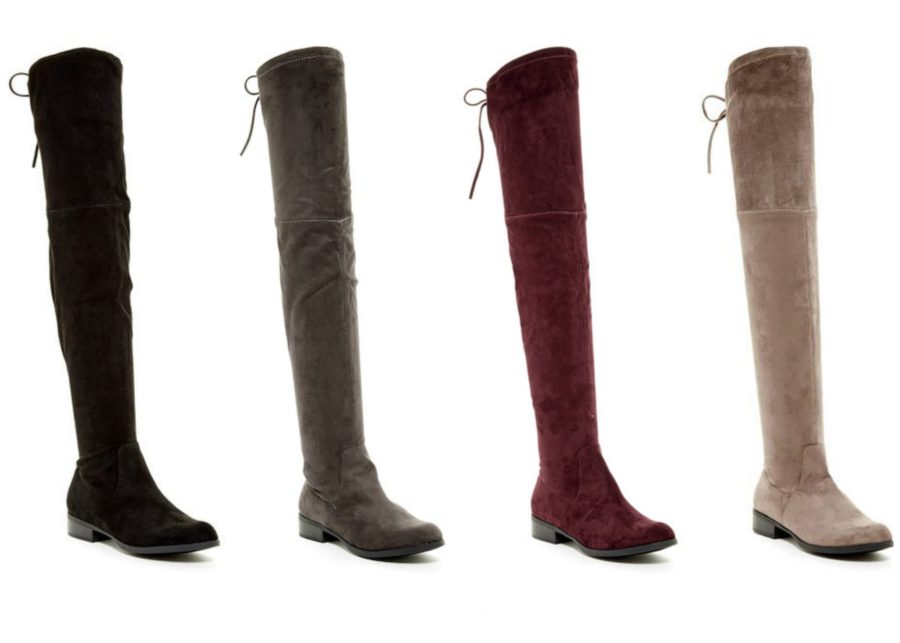 // FLAT OTK BOOTS //
PS. the description says faux fur lined, but mine arrived, and there is no fur lining.
They do look just as amazing in person though! 
And if heeled boots are more your thing, they have even more sizes in stock of the heeled boots!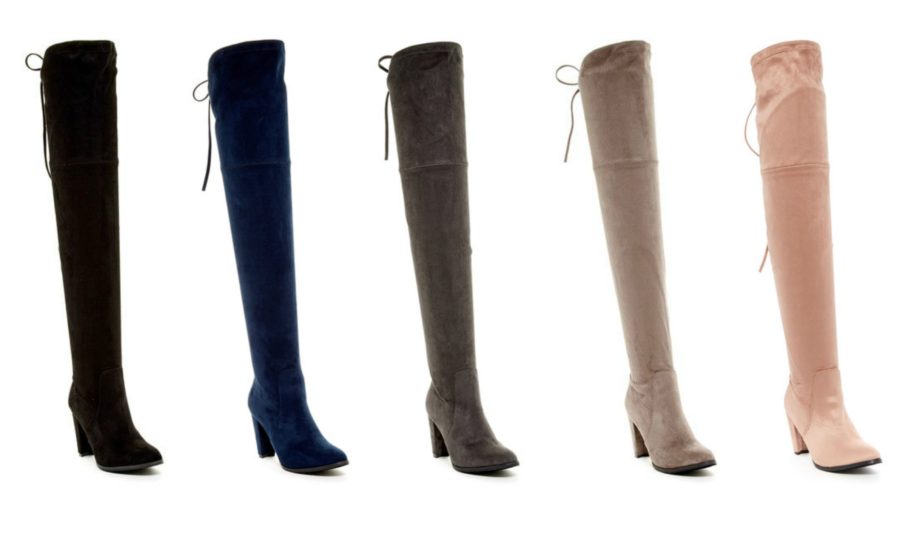 // HEELED OTK BOOTS // 
The 50/50 boots are always a huge hit in the winter months.  I snagged a pair 3 years ago at Nordstrom Rack on serious sale and love them.  Here are a knock-off version of those in both suede and leather, and even a pair with an amazing pearl detail which is a huge trend right now.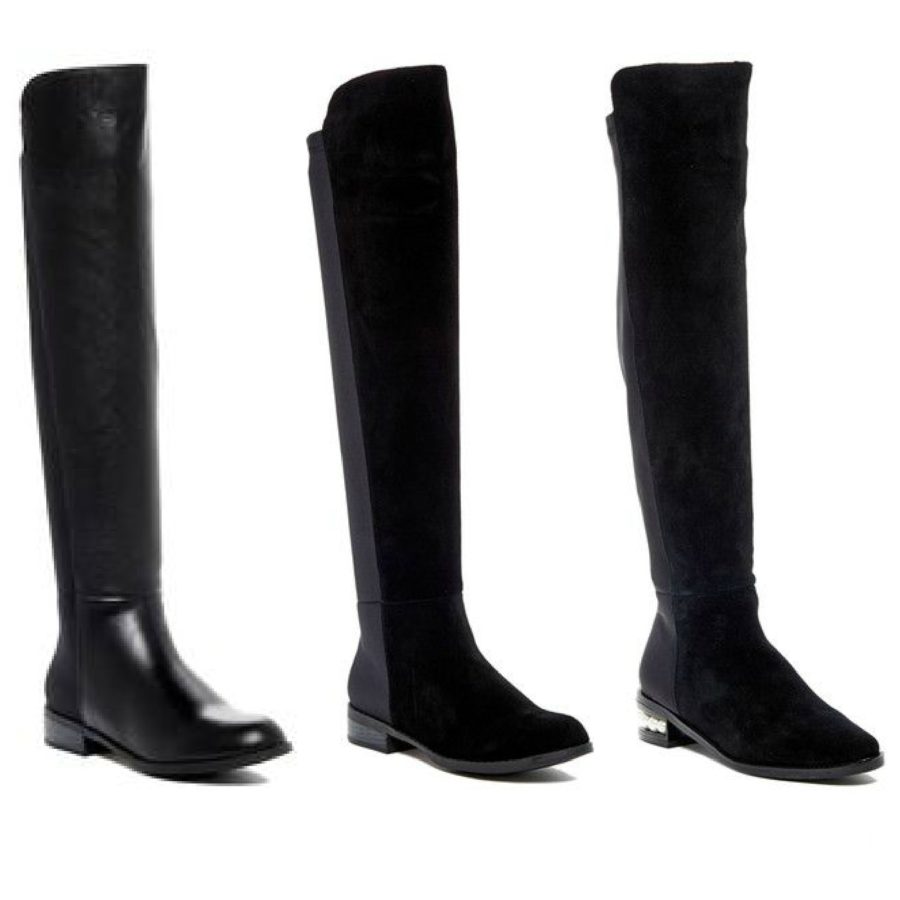 BLACK LEATHER OTK // BLACK SUEDE OTK // PEARL HEEL OTK BOOTS
I swear, Nordstrom Rack kills it if you take the time to search around!
When I was searching for the Catherine Catherine Malandrino boots, these two skirts of hers popped up, that are only $25!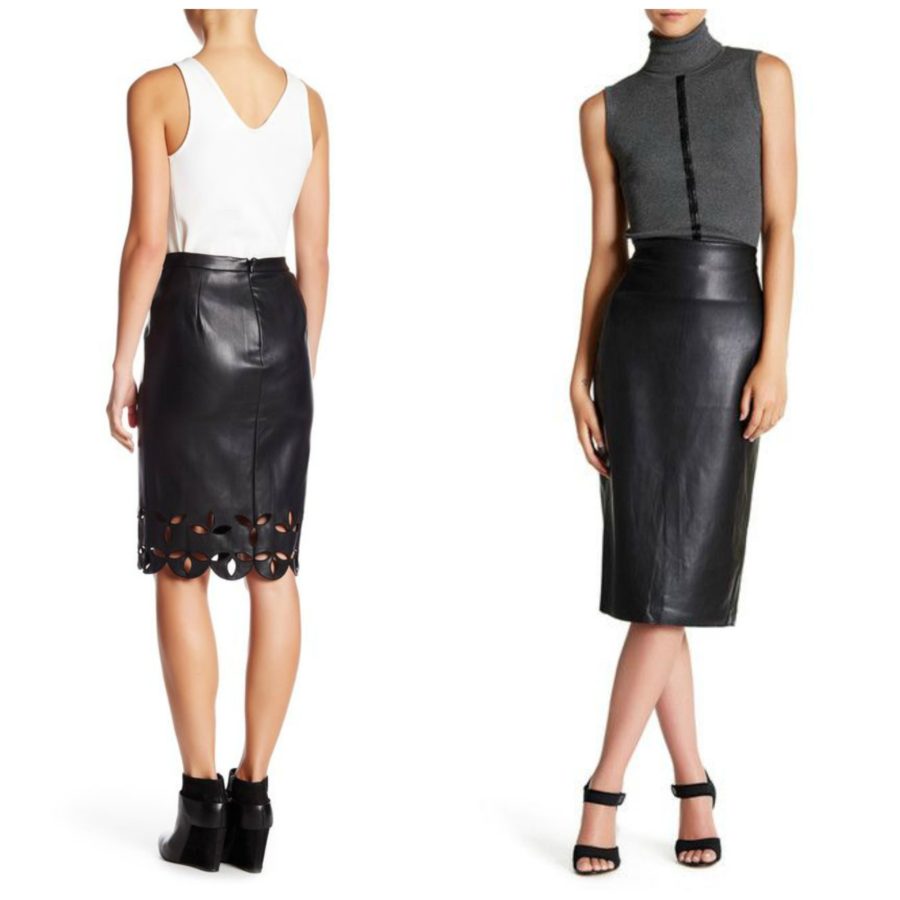 //    LASER CUT OUT FAUX LEATHER    //    FAUX LEATHER PENCIL SKIRT    //
  available in all sizes!!! 
:::::::::::::::::::::::::::::::::::::::::::::::::::::::::::::::::::::::::::::::::::::::::::::::::::::
And now, on to Shopbop's big sale! It's here for 3 days only!
They are offering 20% off orders under $500, 25% off orders over $500.
Just enter code EOTS17 in checkout!
I went through everything and rounded up FIFTY of my favorite finds.
use the arrows below to scroll through all my favorite finds!