Cheers to Friday!!

I hope you all had a great week! It was a (sadly) short work week for most of us in Georgia with the hurricane coming through. My cousin + his girlfriend (and cat – I earned my good karma points because to say I am not a cat person is putting it midlly!) stayed with us from Florida for several days so I'm all thrown off from my usual routine!
Kip's been back in constant travel mode for work, so I'm excited to finally have him home today for the weekend.
We are going to Music Midtown this weekend, which is a music festival here in Atlanta.  I haven't been to a music festival since…. um….. I was 18 probably?!  You may recall when I talked about Kip going to festivals and me saying "Adios! Have fun!" because I feel like I missed my window of fun to really enjoy them.
Hashtag porta-potty after every beer and losing all your friends in a crowd anxiety.
However, Mr. Bruno Mars is the headliner Saturday night and I don't care if a drunk teen pukes on my foot, I am going to see that little sex machine dancing on that stage!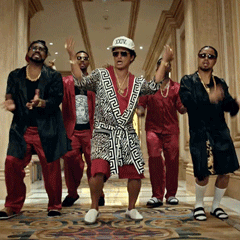 although hopefully everyone controls themselves more than the kids at Lollapalooza in Chicago,
because I have heard horror stories.
But really, I am soooo excited to see Bruno Mars.
I'm dying to see him in actual full blown concert with his own set and everything, but this will have to do !!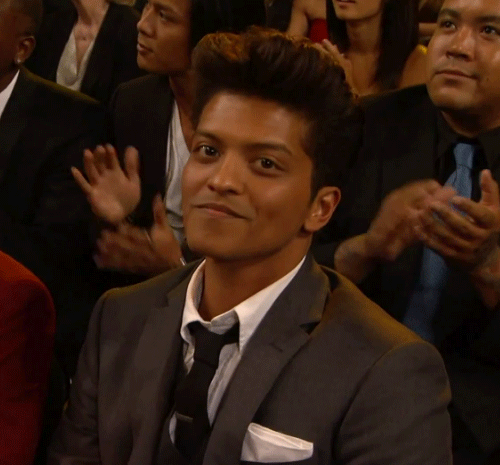 He kills me.  And I am so in love with his new song Versace on the Floor.
I know I could fit him in my pocket, but he is just so sexy when he's up on that stage!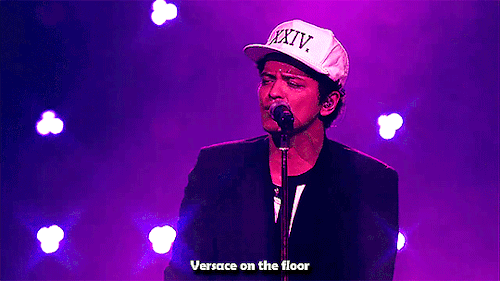 I'll stop now…. but seriously, I can't wait!
:: FLORAL MAXI DRESS ::
Today I wanted to share one of my favorite dresses (I actually got it in two colors because I love it so much!) that is a total steal at only $55.  This maxi works great with the warmer weather we are still having here in the South (I am so excited for 80's this weekend!) but would work great with booties and a neutral cardigan over it for cooler Fall temperatures as well!
It has a snap in the front that keeps it from being too revealing (or if ya feel like showing what ya got, you do you girl).  The back has a hook closure that makes it a beautiful racerback with a little peek-a-boo of skin too.  It cinches in at the waist before flowing back out and gives such a flattering shape.
I have this floral print and the blush floral print, but I am tempted to get the solid black maxi or the grey or teal as well. With heels, no one would know that this dress is as inexpensive as it is!!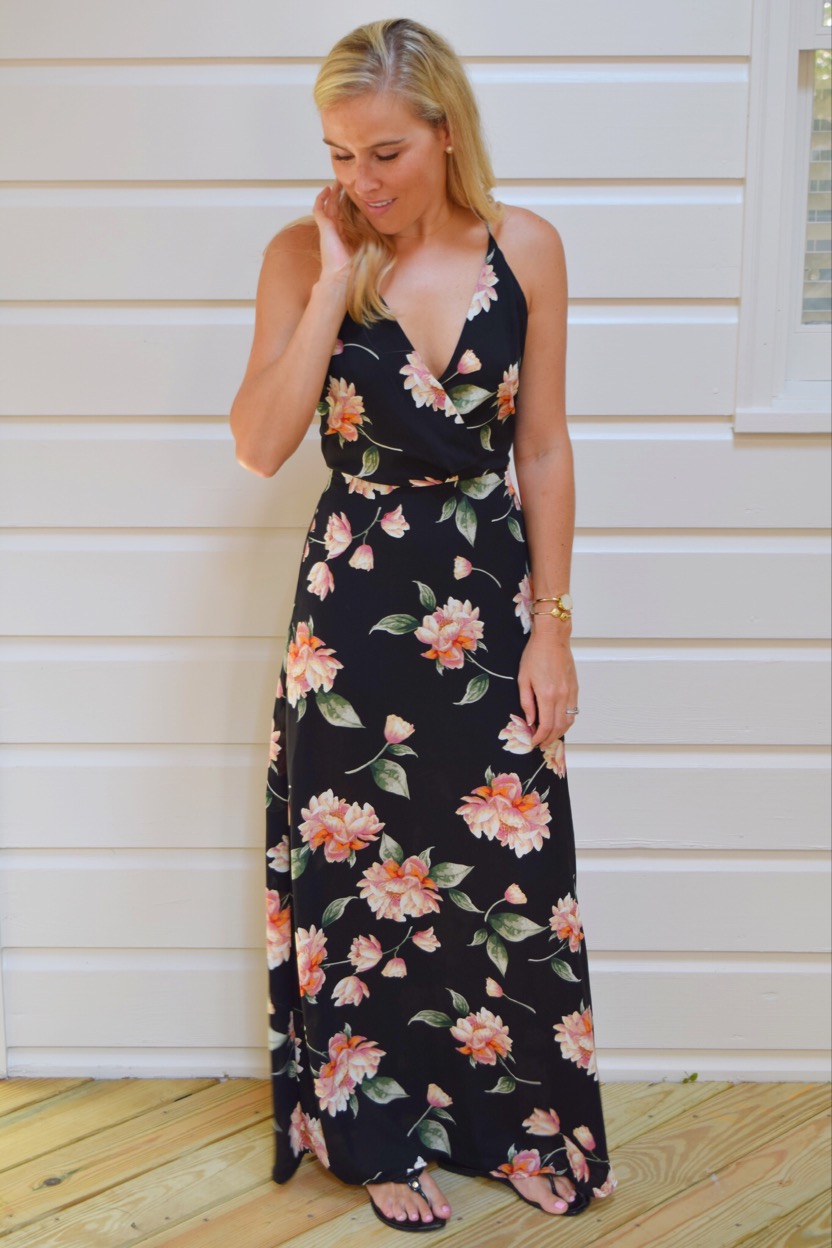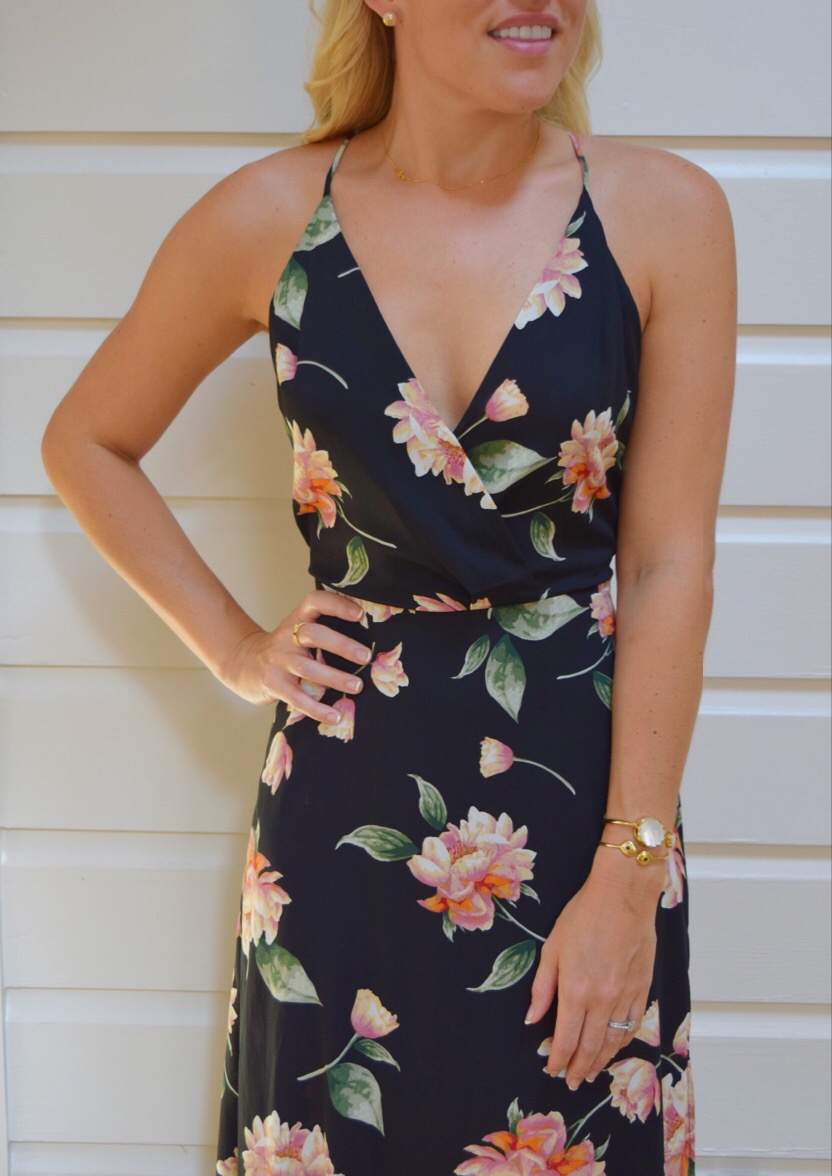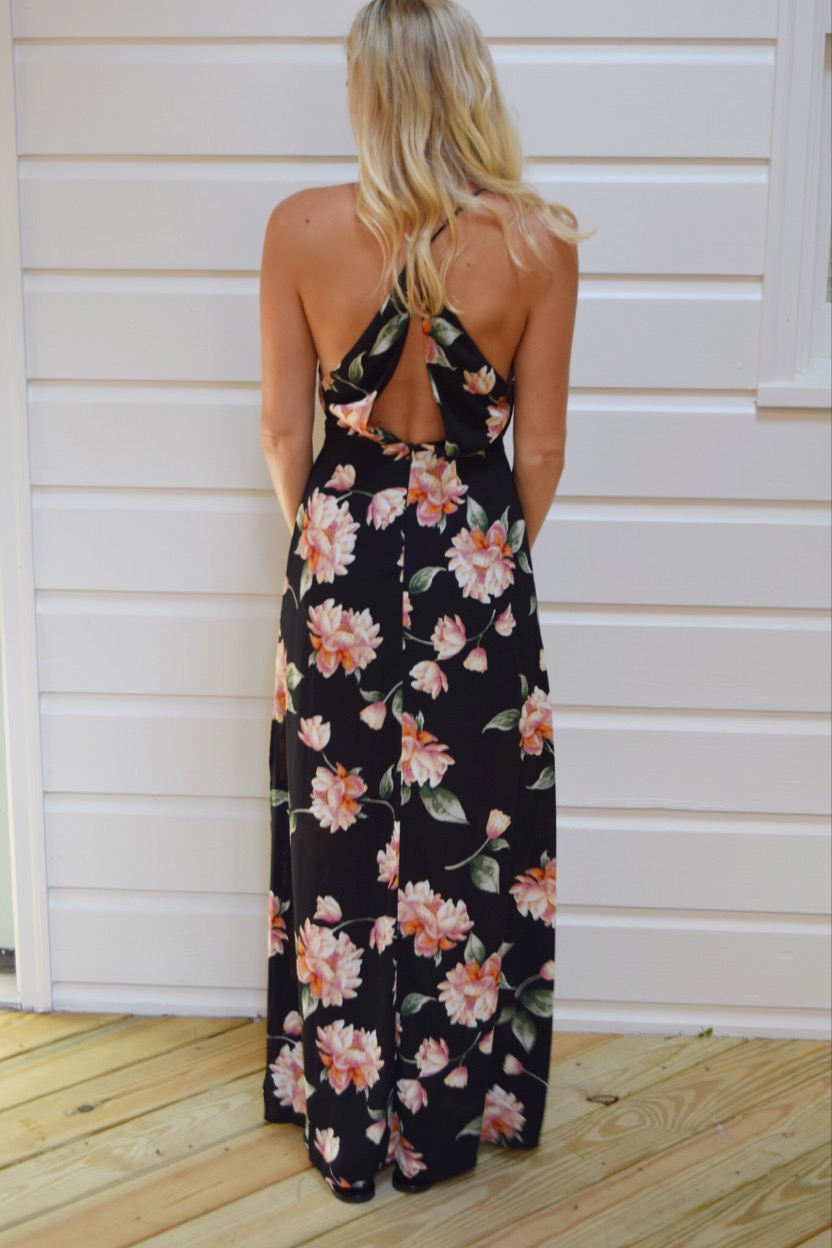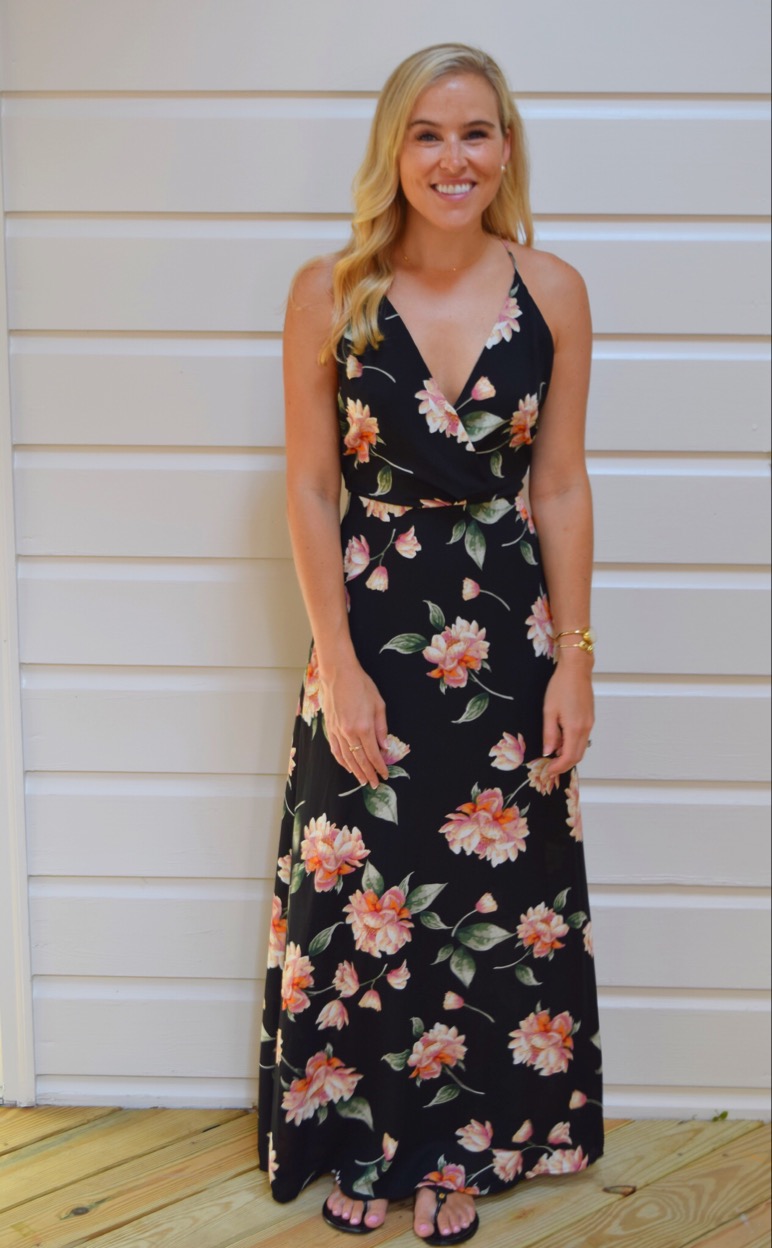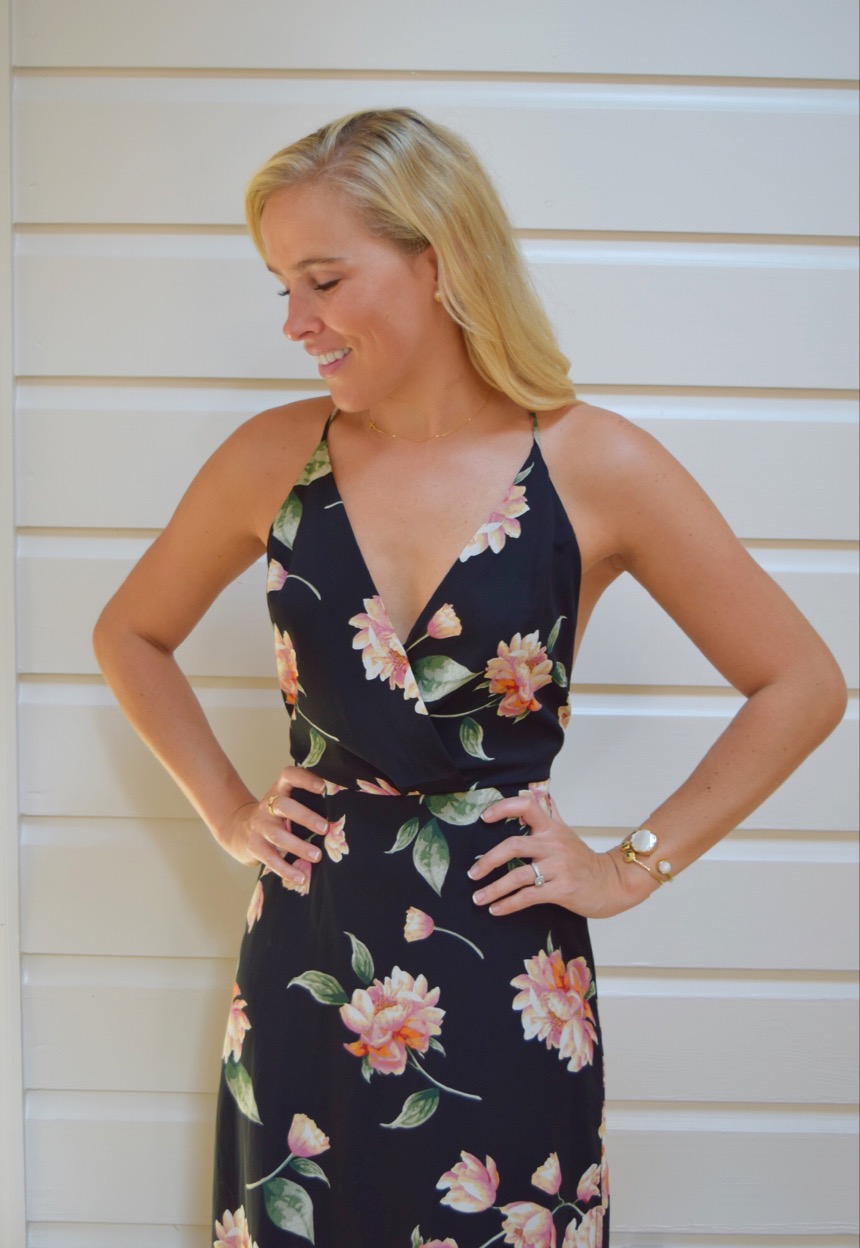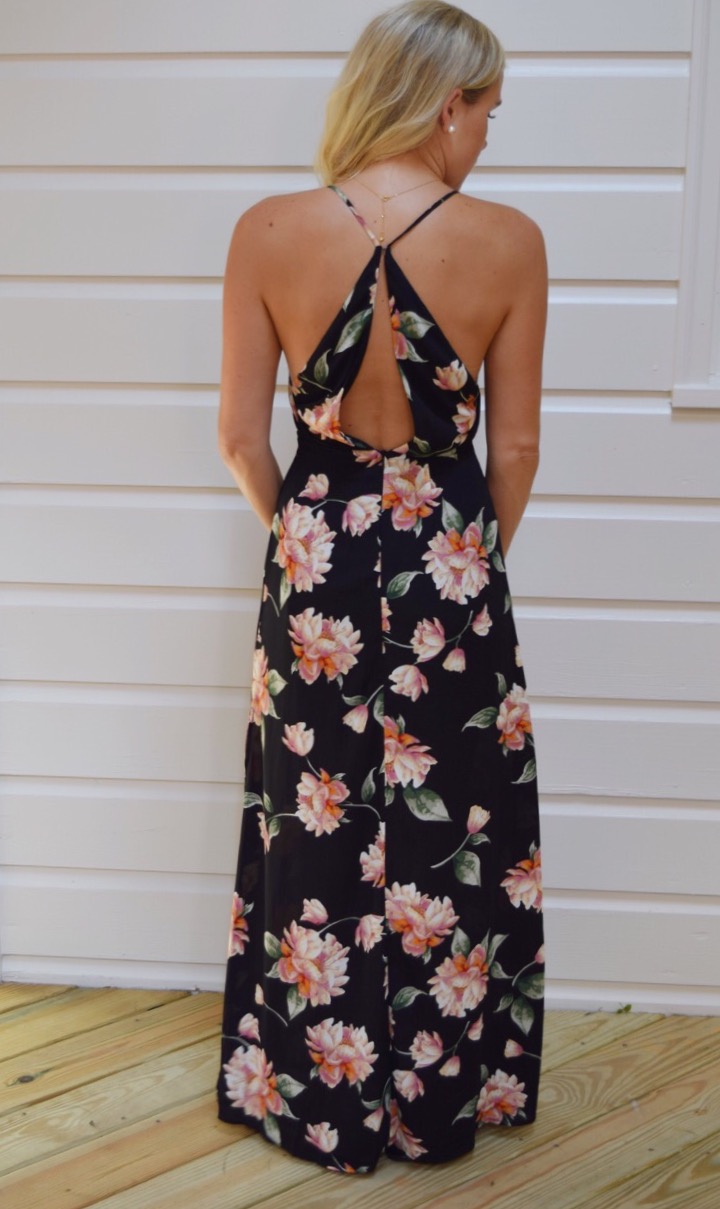 MAXI DRESS // INITIAL NECKLACE // STUD EARRINGS // MILLER SANDALS // FITNESS TRACKER BRACELET
here's a look at the other color options, all only $55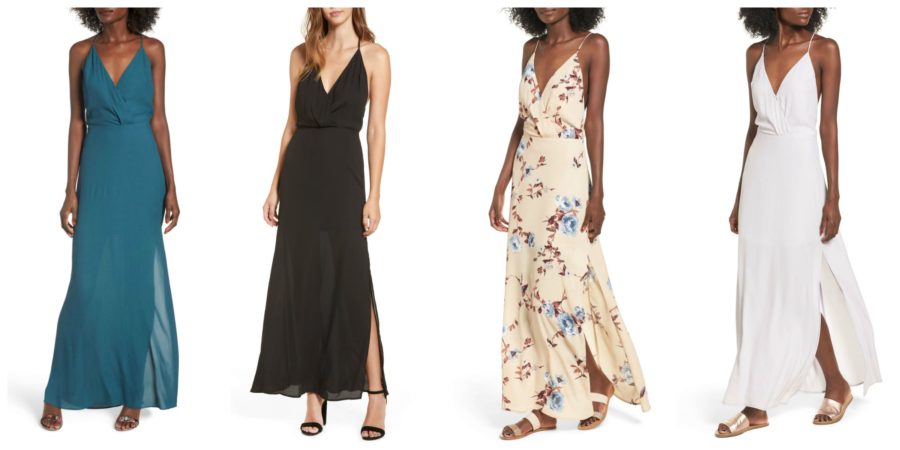 also, my initial necklace is on sale for only $16!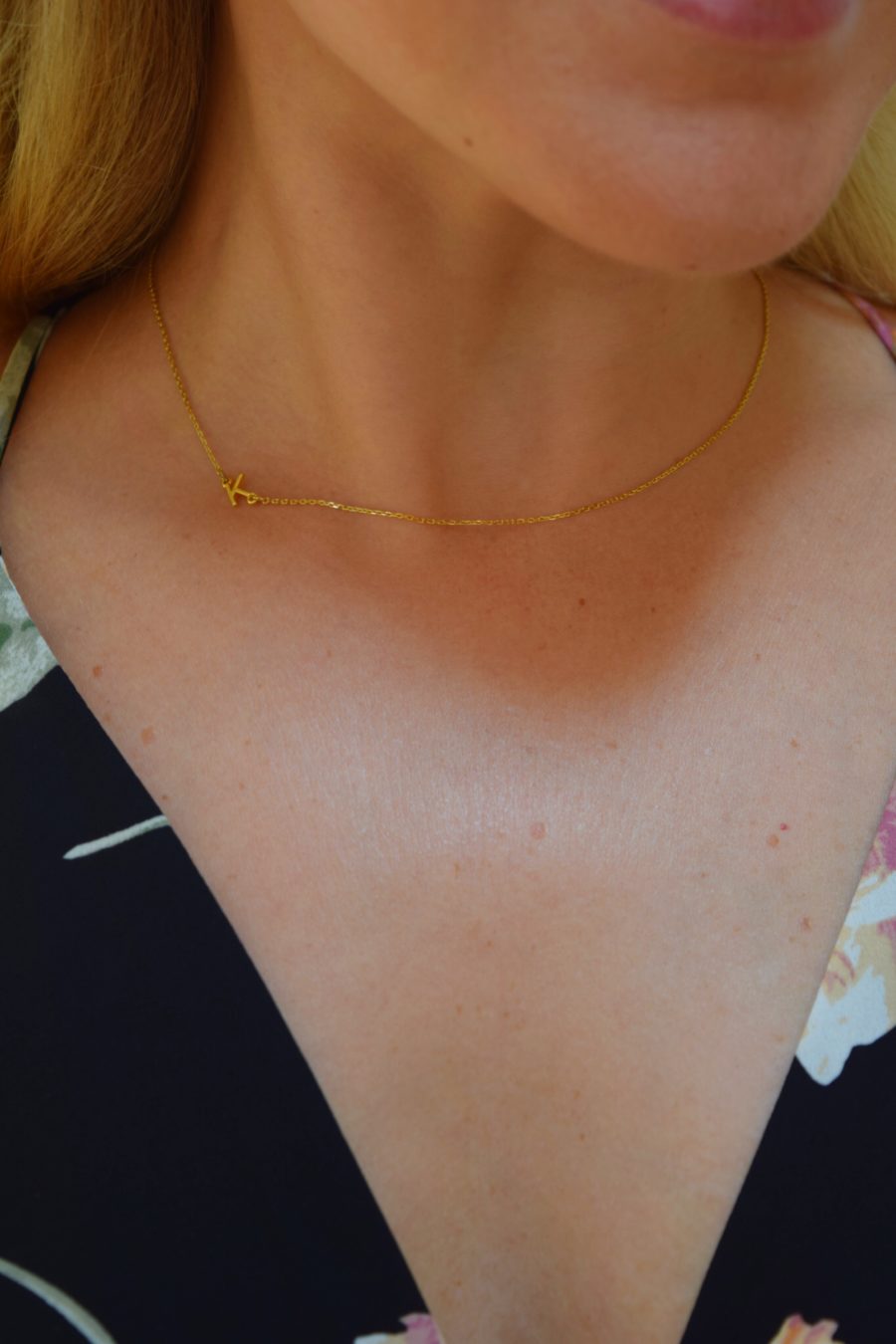 // ASYMMETRICAL INITAL NECKLACE // 
:: FRIDAY FINDS ::
I love layering vests in the fall, and this go-to vest of mine now comes in an adorable new print. 
My ultimate lust of the week : this striped sequined Tracy Reese dress. I hunted and hunted the older version of this to go on sale but never found it.  I am obsessed with it. 
This mirrored tray has two of my favorite decor elements of all time: quatrefoils + gold. 
The yummiest pullover in my favorite navy + white. 
I've been hunting for a black tie dress for my friends wedding next month and
came across so much Halston Heritage on Sale
and actually tons of amazing evening wear on sale in general! 
A subtle and classic way to work in some animal print. 
I've been super into wrap skirts, and love this fun print of this one. 
If you aren't afraid of color, I love this skirt.  Or if neutral black is more your style, this skirt is perfect. 
Floral + Ruffles + One Shoulder + Dress. What's not to like? 
One of my favorite things for fall is pleated skirts. A few I can't take my eye off of:
FAUX LEATHER, ON SALE FOR $90 // METALLIC UNDER $100 // ELASTIC WAIST IN 3 COLORS // TIE WAIST AND UNDER $100 // PLEATED STRIPED SKIRT 
:: LINK LOVE ::
A great compilation of where to donate for hurricane and disaster relief.
Have you heard about these Bachelor Winter Games? I mean, does it ever end? and this comes right after I say in Coffee Talk that I can't handle another show with the Twins, Chad, etc.
This sounds crazy…. but we won't have to face it until February 2018 apparently.
I'm sure many of you can relate to this woman's Hilarious Rant about her Husband's Fantasy Football.  I will never understand the allure of this, and feel like this must be how my husband feels about basically everything that interest me.
Your favorite Fixer Upper's, Chip + Jo, are heading to Target!  I have heard a lot of commentary from friends and more about this, but I think it is great.  I don't think it "waters down their brand" or anything of that sort and I'm just so so happy for them because they deserve so much success (and I'm happy for myself that I can snag some things without going to their store in Waco!) t!
DWTS starts on Monday (YAY! A 2 hour Monday show I can really get behind!) but my beloved Julianne Hough won't be returning as a judge this season.  I love her and always loved seeing what she would wear, too! I wish her and her brother would go back to both being dancers on the show!
and speaking of her brother, I had no idea he was dating one of the troupe dancers
for two years now! where have I been?
NY + NJ residents : ClassPass just got a whole lot better for you. (Jealous! I love my ClassPass!)
I am in love with the dress Jennifer Aniston wore for this Harper's Bazaar Cover.  Turns out we have more in common than I thought: she, too, wishes she could keep tanning without sunscreen (preach girl preach!). She also is an apple cider vinegar drinker (cheers!) and will take any vitamins or try any new health thing there is.  I, too, added activated charcoal last week to my regimen (it's pathetic, I will literally do anything). But hey, if it's good enough for Jennifer Aniston……
::::::::::::::::::::::::::::::::::::::::::::::::::::::::::::::::::::::::::::::::::::::::::::::::::::::::::::::::::::::::::::
Now….. what do I wear for this music festival?
HALP!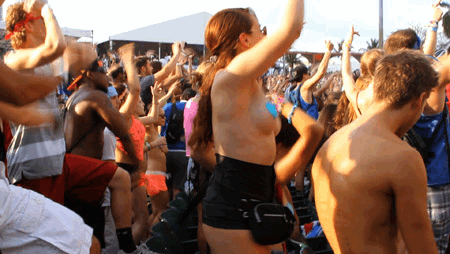 this option would certainly be in my budget….. 
please, please, please don't let these people be as nuts as this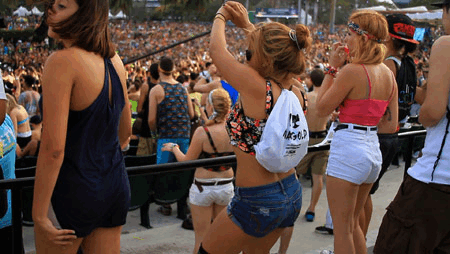 …. or actually…. this may make my weekend….. people watching at it's finest!
if so, you can find me with a food truck find in one hand, sunglasses on, enjoying the show…..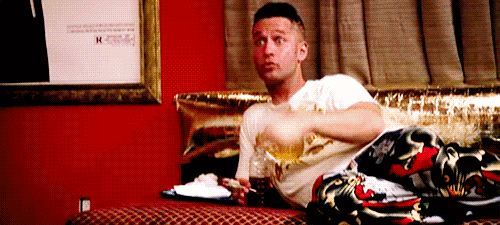 Have a great weekend!!!