lusts for the week………
I fell in love with so many things this week!
I'm trying to add some more fall finds in addition to my summer picks; we are definitely still in a heat wave right now, but lots of cute fall pieces are available too! 
I ordered this dress the minute I saw it last night.  I'm hoping it's as cute in person as it is online.  I'm a sucker for a solid, feminine shift dress that you can wear over and over again.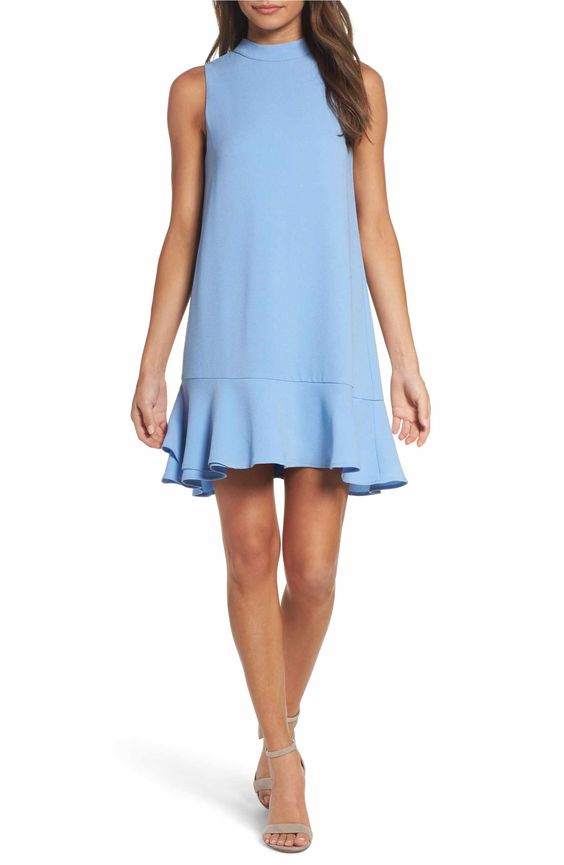 // RUFFLE HEM SHIFT DRESS // 
I always come back to this of dresses over and over again. To me it's the perfect cut for a wedding or occasion.  And I love the pop of color with the navy.  This also comes in black and white!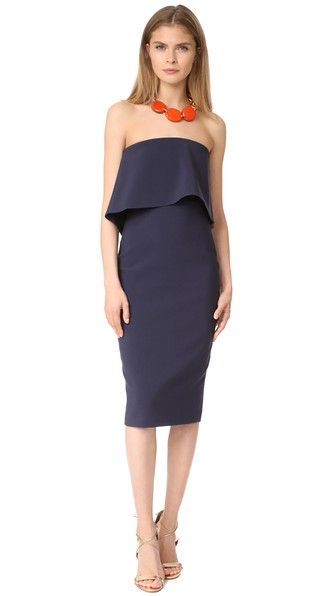 // STRAPLESS NAVY DRESS // 
If this isn't the most perfect summer dress you've ever seen, I don't know what is.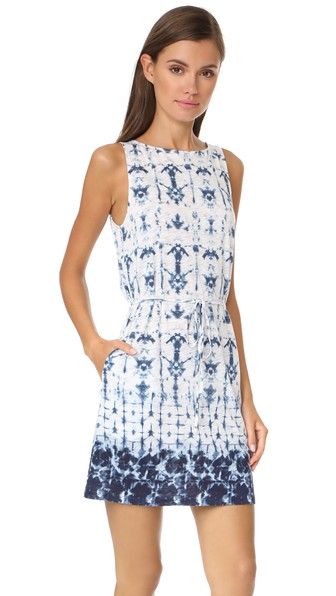 // PRINTED NAVY DRESS //
Both of these dresses are under $100.  The striped button down dress is just adorable, especially with the slightly high-low hemline.  And I love the embroidered poplin dress; I think it would be a perfect dress for now and also for later in the fall with booties or boots.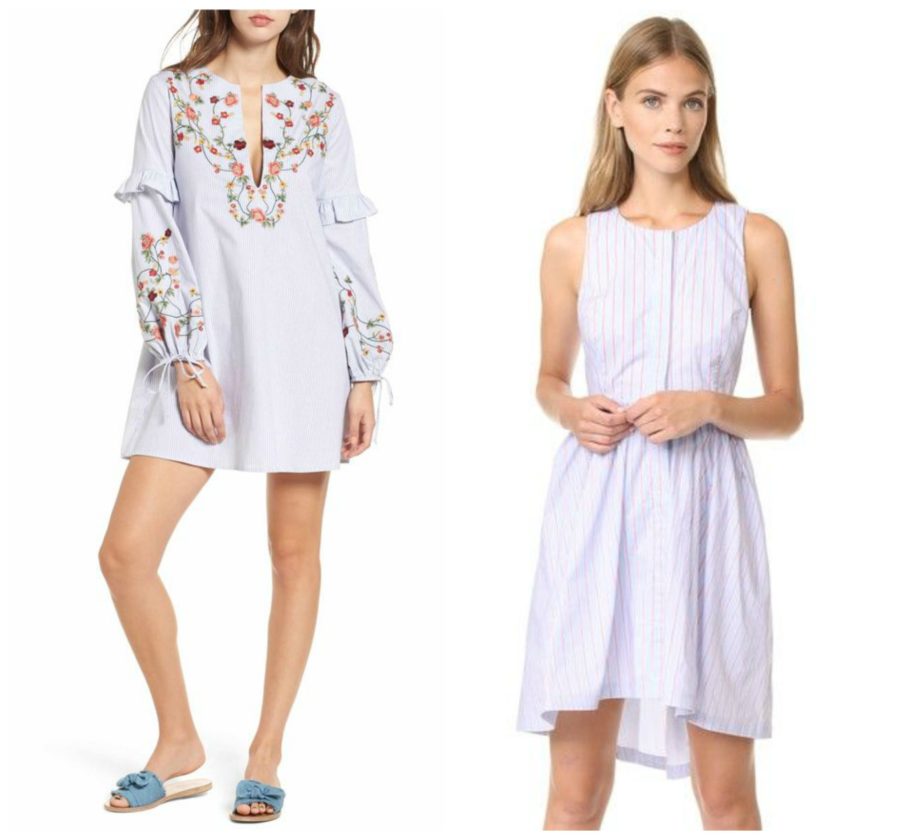 // EMBROIDERED POPLIN DRESS // STRIPED BUTTON DOWN DRESS //
I just can't quit the florals lately.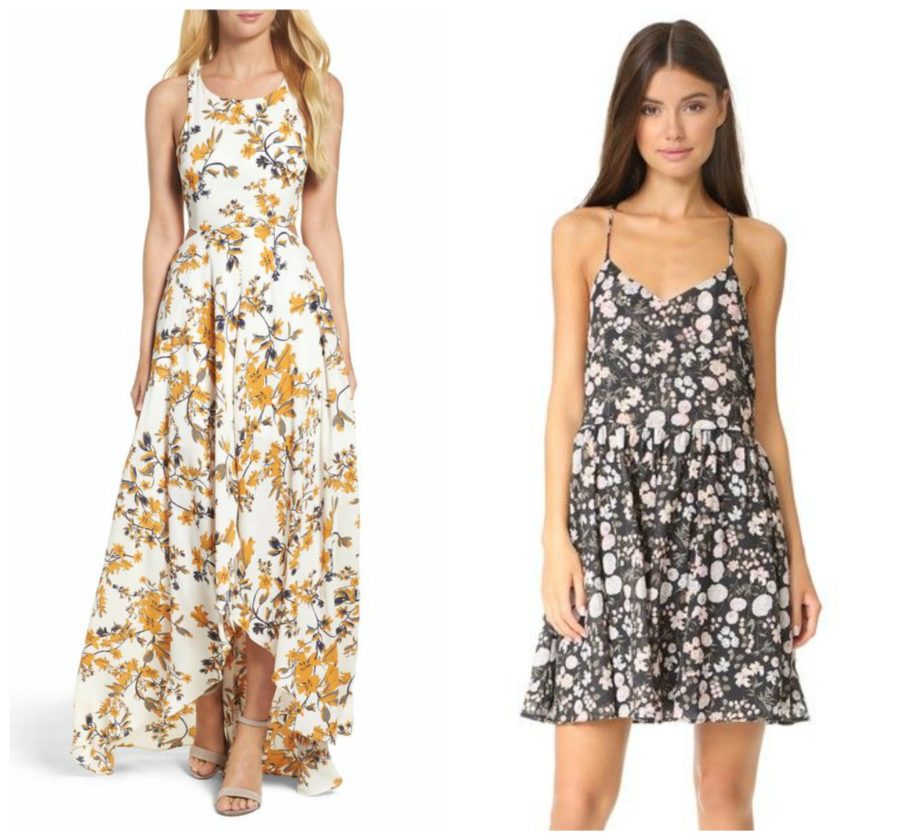 // FLORAL MAXI // FLORAL DRESS W. FLARED HEM // 
I know we will soon be entering fall, so I'm trying to not only shop for the summer heat wave we are having (but the perk of living in the South is dress season is not ending any time soon!)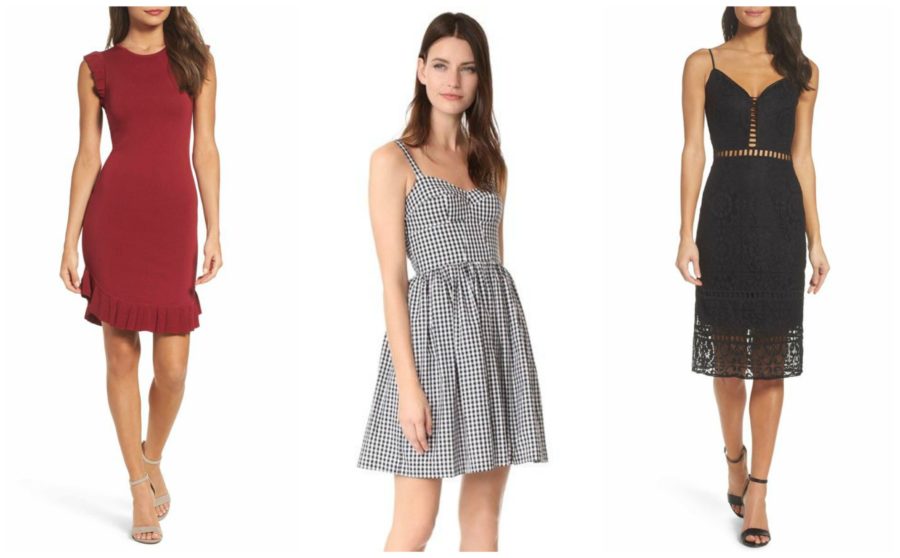 // SHEATH DRESS // GINGHAM DRESS // BLACK LACE // 
These dresses are dress options for now and also for later.
Again, I always go nuts for a shift dress!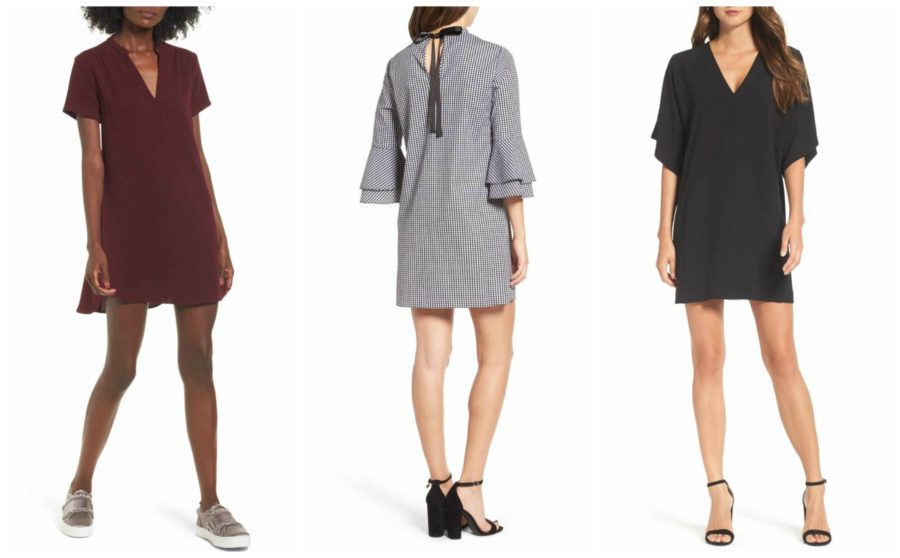 // V-NECK DRESS // BOW BACK DRESS // RUFFLE SLEEVE DRESS // 
There's nothing better than a great thin sweater for fall.  I love the asymmetrical hem of the first sweater so much.  The v-neck has a price and length that can't be beat – I feel like this sweater will be just like the BP striped long sleeved top that everyone tried to get their hands on last fall.  They always have great staples year after year.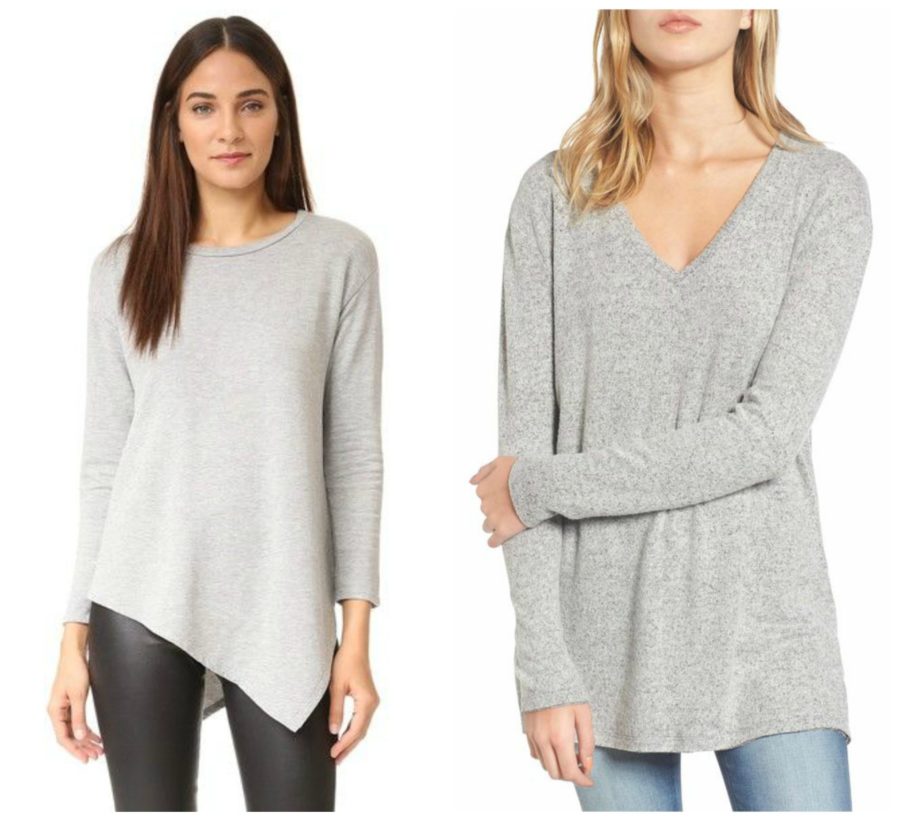 // ASYMMETRICAL HEM SWEATER // LONG SLEEVE V-NECK // 
A few more tops that I have my eye on!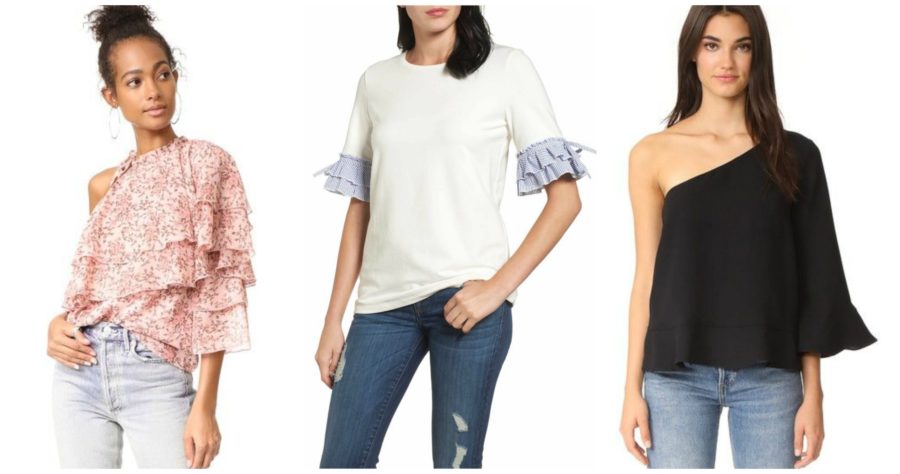 // ONE SHOULDER TOP // RUFFLE HEM BLOUSE // ONE SHOULDER HEM // 
The striped bell sleeved top is perfection!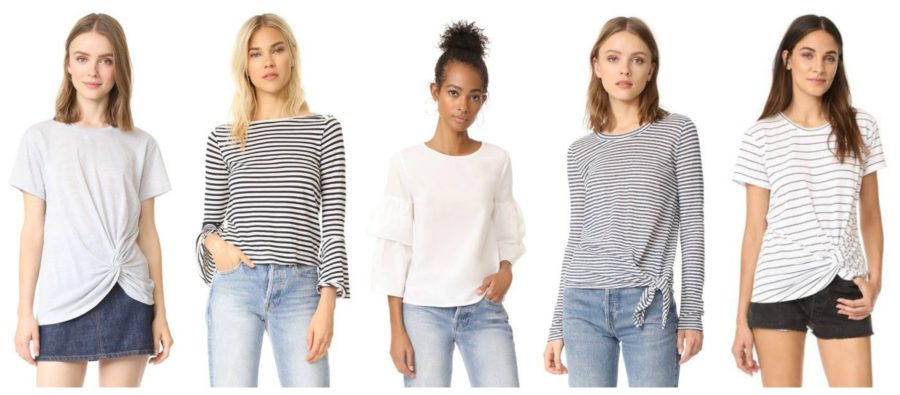 // SIDE KNOT TEE // FRENCH STRIPE BELL SLEEVE // WHITE POPLIN TIERED TOP // STRIPED SIDE TIE TEE // STRIPE SIDE KNOT 
You know I love me some graphic tees.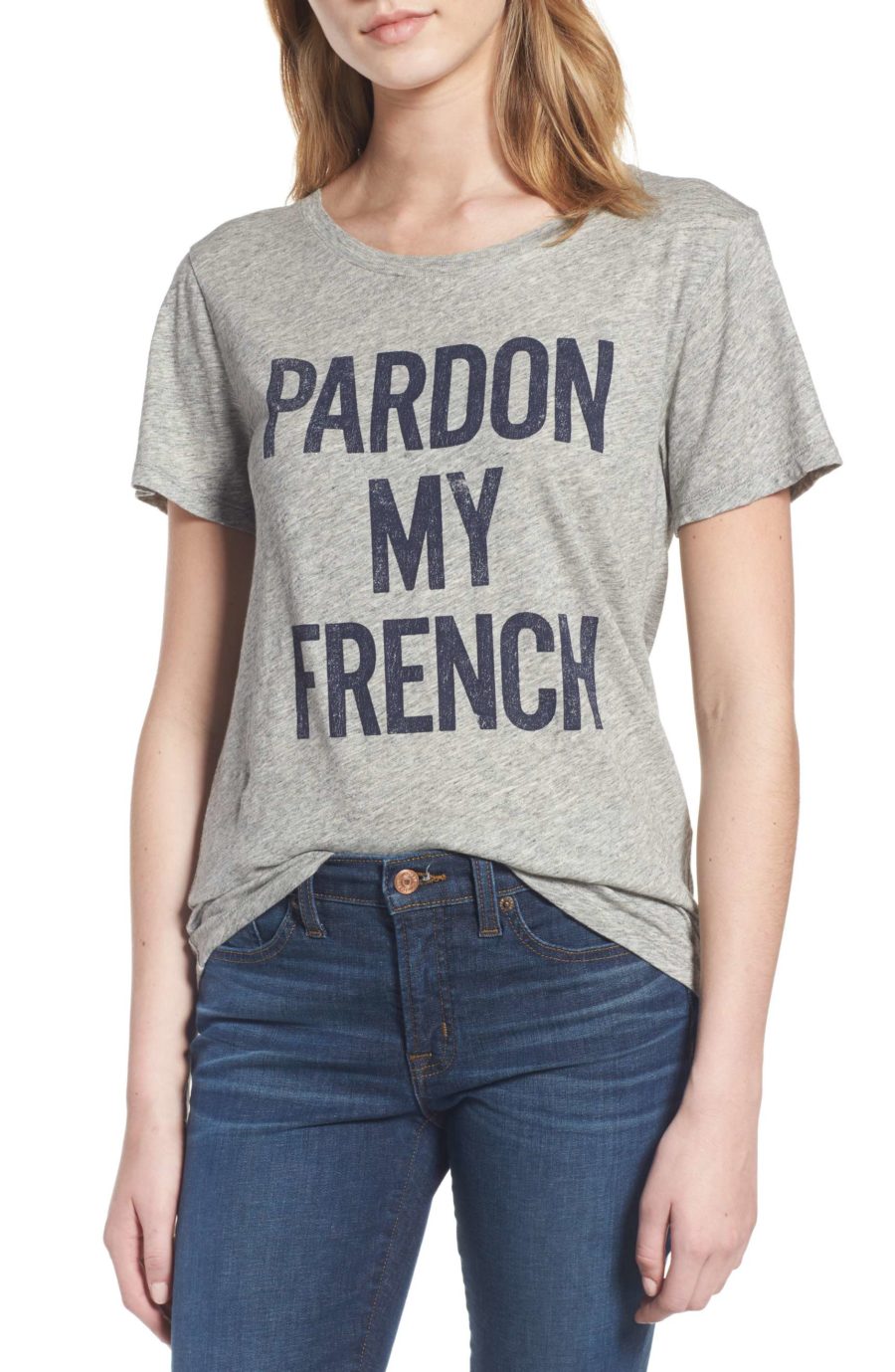 // PARDON MY FRENCH // 
always gaga over anything gingham + blue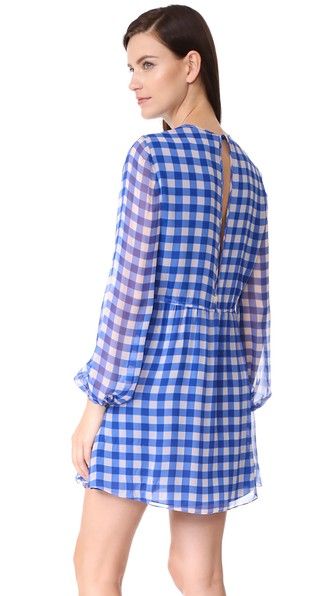 // GINGHAM DRESS // 
And finally, a denim jacket to last you a lifetime.
I don't know what I'd do without my jean jackets!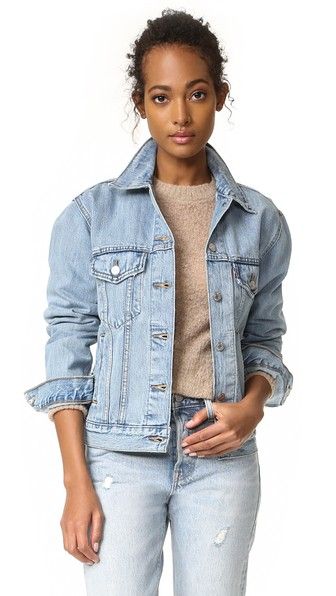 // DENIM JACKET //