I would love all of your help with picking a dress to wear for a wedding this weekend in Chicago.
I really want to wear the watercolor maxi that I wore to the wedding in Italy.  Technically no one attending this weekends wedding "saw it" except my husband…. but ya know…. I instagrammed it, so technically everyone has seen it? And it's not like I wore it a few months ago, I wore it like 2 weeks ago.  SO.  I sprinted to Bloomingdale's Sunday and brought home two other options.
What do you all think – wear the watercolor maxi that I just wore in Italy to a wedding, or wear one of these options?
And the black and blue dresses look much better in person than they do in the photos. HELP!
Oh, and the dress code is Black Tie Optional.  I am having Kip wear his tux.  I just showed Kip this picture without telling him these are my options and he said he likes the black one best  — he has already forgotten the watercolor dress and has no idea that is what I wore two weeks ago!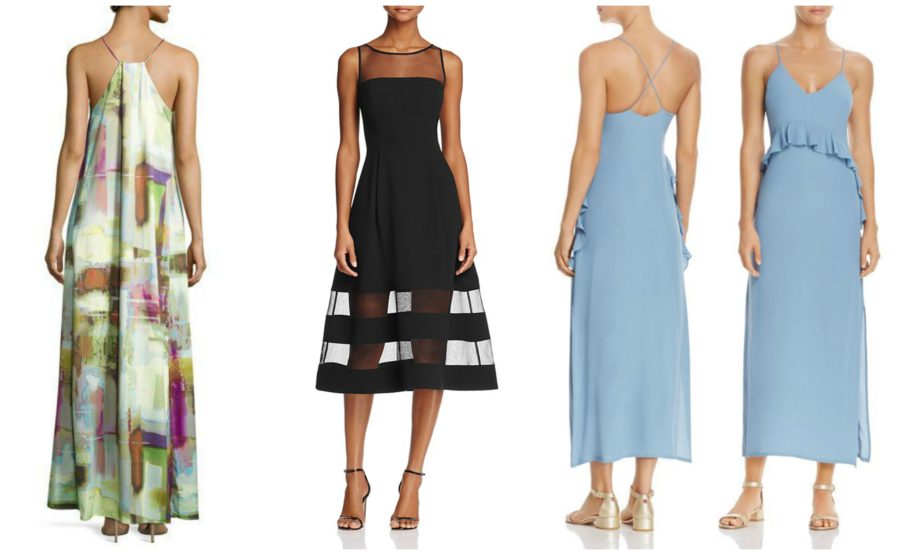 // WATERCOLOR DRESS // BLACK MIDI DRESS // BLUE LONG DRESS //
I wish they had this red dress in the store because I probably would have snagged that and called it a day – it's the exact style I was looking for (strapless and midi!)
The most exciting thing to happen this week was Trader Joe's doing a full re-stock of the Frozen Cauliflower Pizza Crust.  I was so excited to get my hands on it! We made the pizza's Sunday night and they were delicious – even husband approved!  The key is definitely getting the crust as crispy as you can so that it really has the texture of pizza.   We baked it for 12-15 minutes on one side, flipped it over and repeated that again for 12-15 minutes, and then broiled it to get it crispy.  Once we topped it with our toppings I also did it under the broiler again! Seriously amazing.  I loved it and think this will be a weekly dinner for us – it was perfect for a busy Sunday!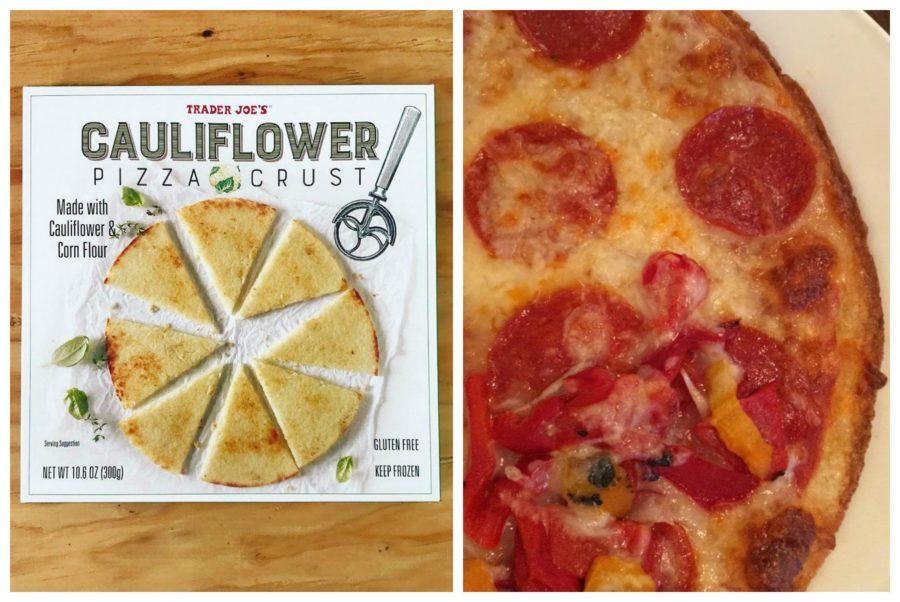 I was very proud of myself for getting such a crispy crust. 
Speaking of quick and healthy dinners, I ordered the Instant Pot/Slow Cooker when I saw it on super sale.  It's 50% off right now!
We use our slow cooker constantly and I had been eyeing this one for quite some time.  It has the ability to delay start and then to shut itself off while your at work and switch to warm, plus it's a million things in one : slow cooker, pressure cooker, rice maker, can sautee, etc.  I'm sure I'll mainly be using it for slow cooking but hopefully we can try out the pressure cooker aspect too.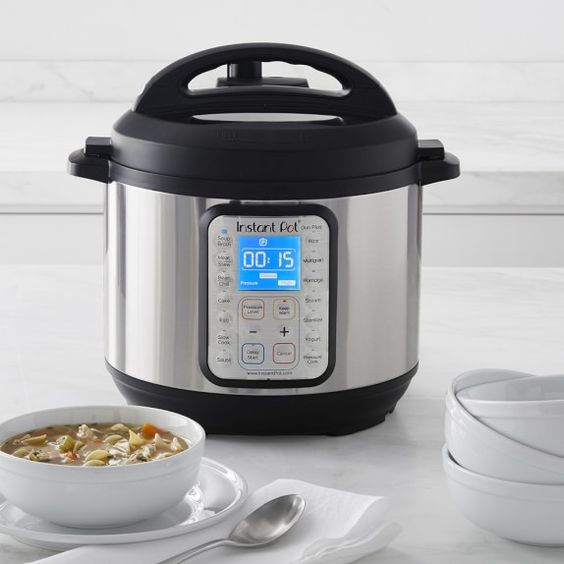 Skinnytaste has tons of recipes using the Instant Pot and one that I know I will definitely be trying is the 30 Minute One-Pot Spaghetti Squash and Meat Sauce.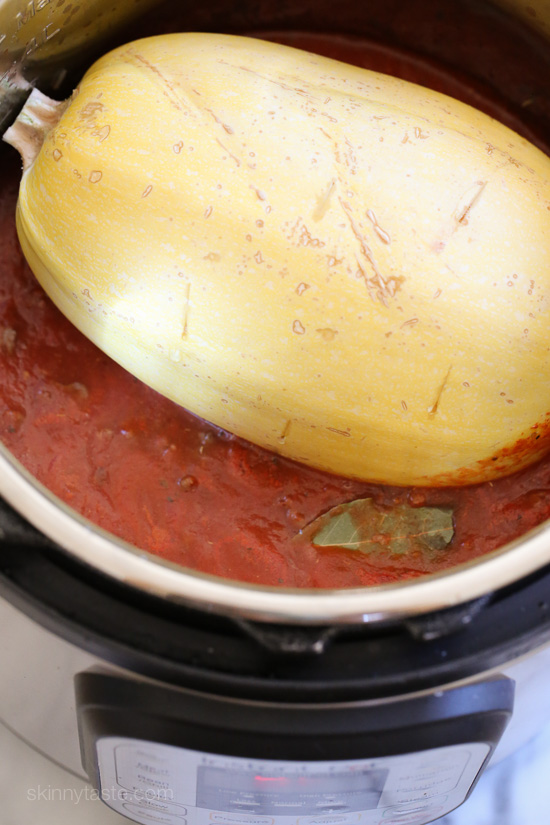 She said she was able to cook the spaghetti squash WITHOUT having to cut it in half! This is music to my ears because when Kip is out of town for work I nearly kill myself or lose a hand trying to cut it in half.
You may have seen on my insta-stories that we are in the middle of building a screened in back deck! This has been something we have been wanting since we bought the house, and we had met with 3 contractors over about 10 months, but the quotes were just way too high for what we were willing to pay.  A friend at book club mentioned a referral for someone that did her deck – a company that only does decks – and we got a much more reasonable quote from him! Construction started last Thursday and they are already making huge progress! I almost cried when I got home from work on Friday and saw it after just 2 days!
Day Two Progress :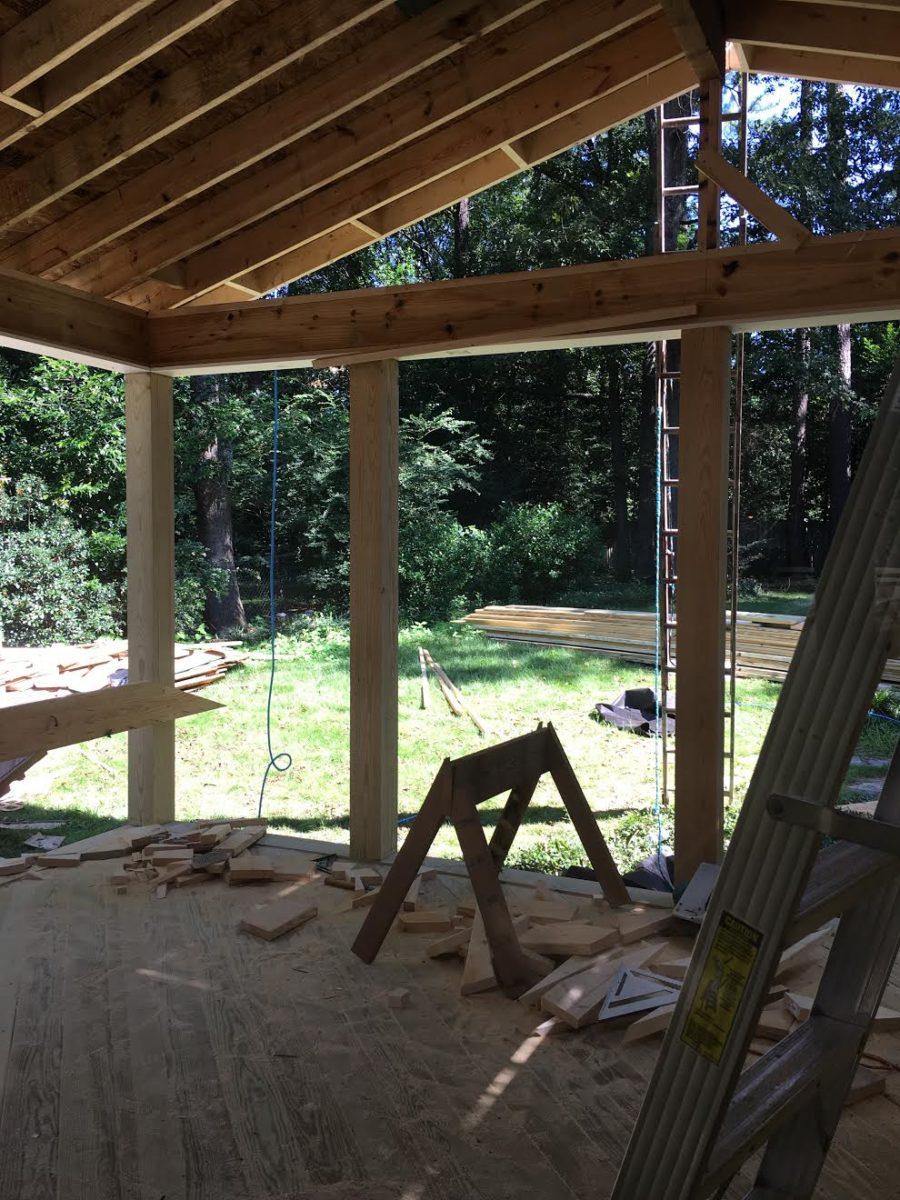 Day Four Progress :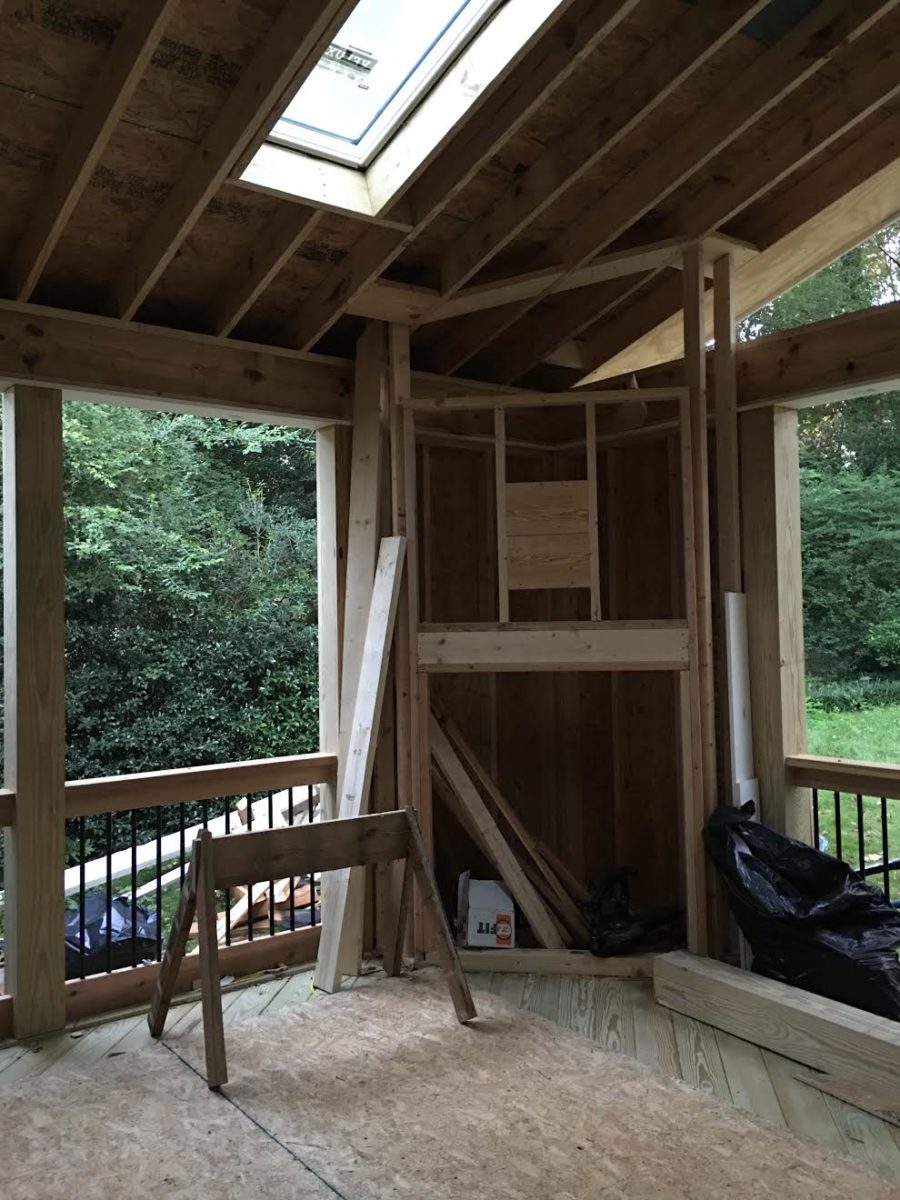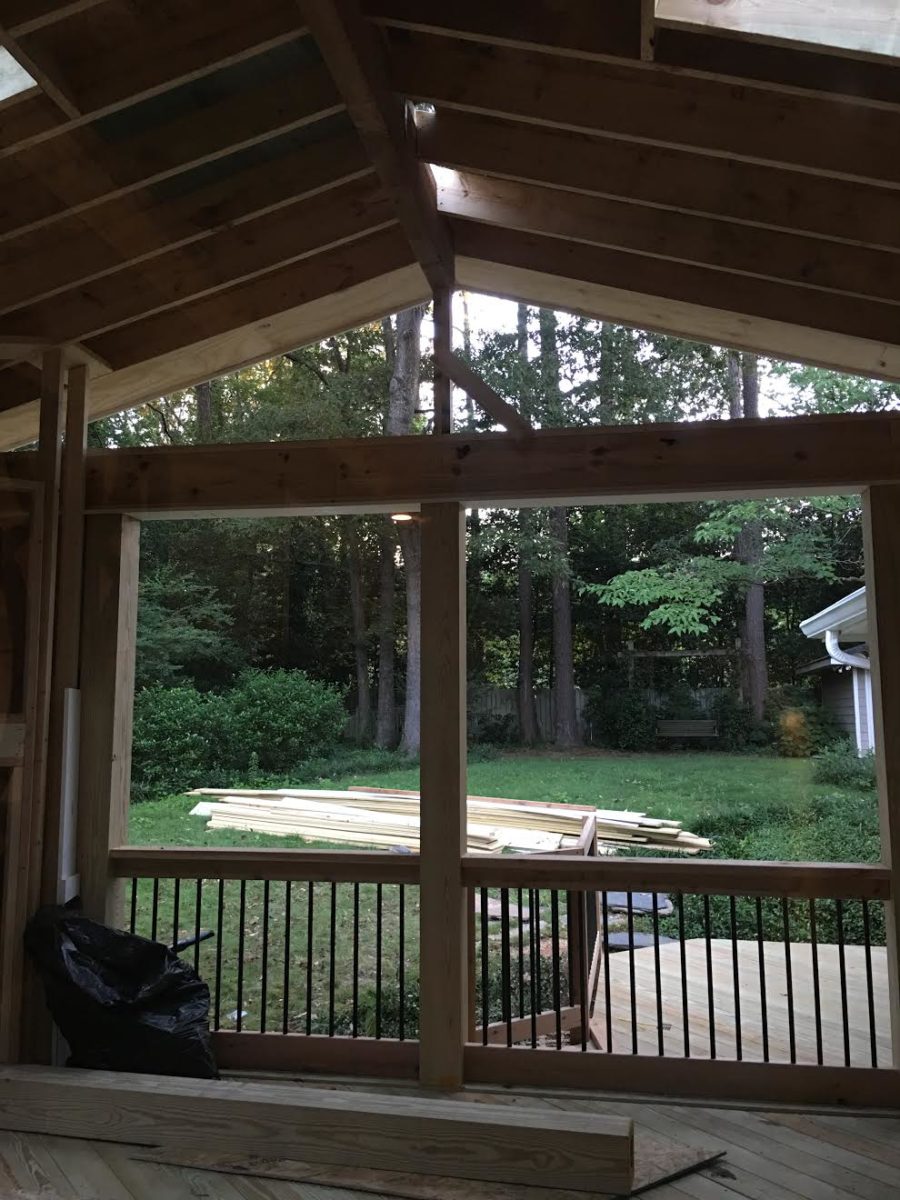 My orders from the Nordstrom Sale are sporadically coming in.  So far my favorites are below.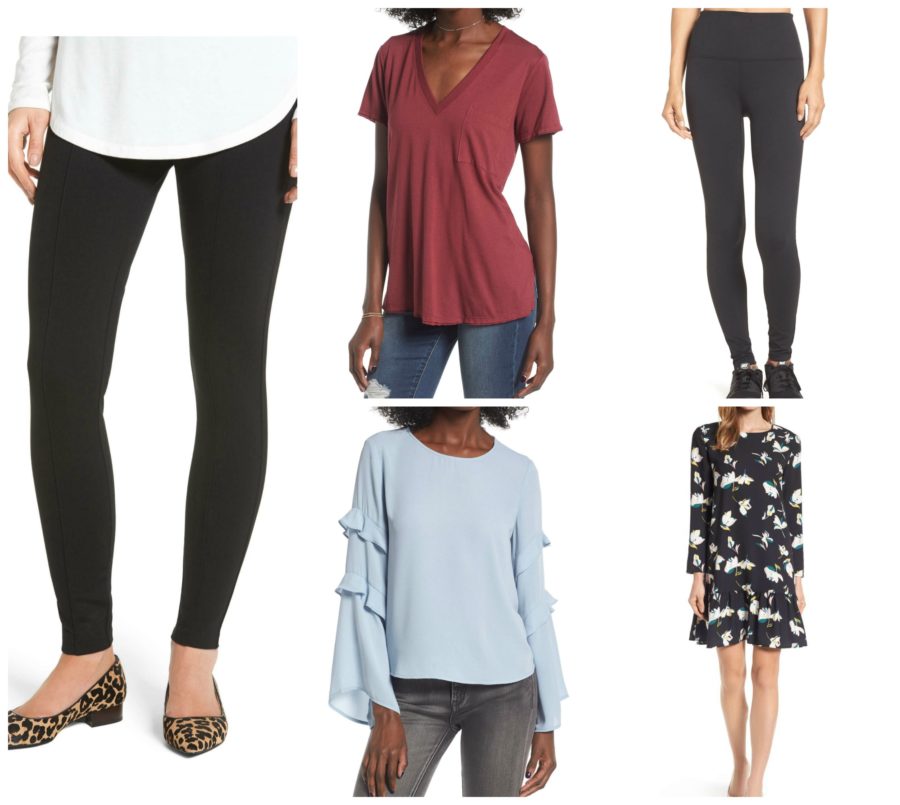 // LUSH V-NECK TEE // LUSH FLUTTER SLEEVE TOP // HALOGEN LEGGINGS // HALOGEN DRESS // ZELLA HIGH WAIST LEGGINGS
The sale is only on for 5 more days and I still keep finding new things and things back in stock in my size!
Last night while making that collage I saw that this dress was finally back in stock and only $29!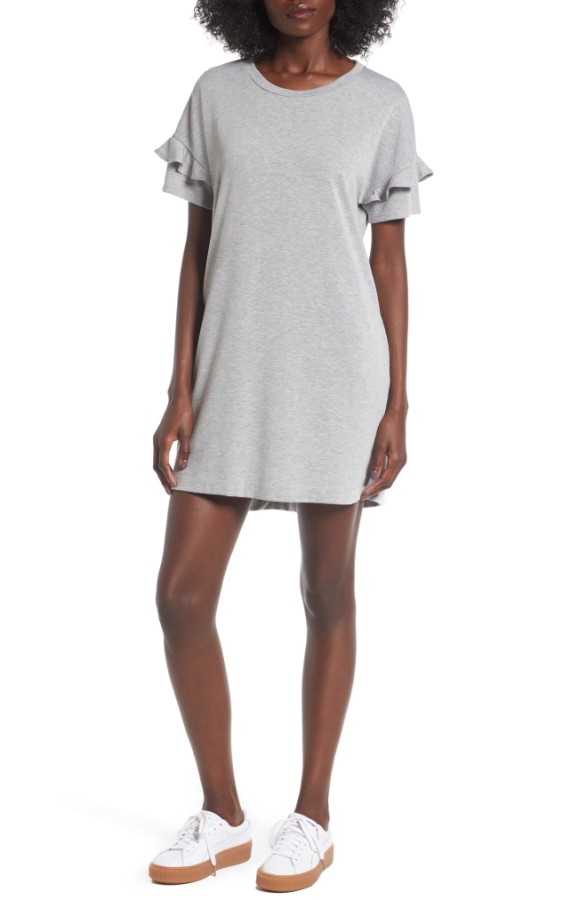 // LUSH RUFFLE SLEEVE T SHIRT DRESS // 
I watched the Men Tell All last night so I have RHOC waiting for me tonight!
Happy Tuesday!