I hope you all had an amazing weekend + Monday!
I didn't up getting home from the Bachelorette weekend in Austin until after 9 PM Sunday night, and my plans  of blogging on the airplane went out the window when I saw a Law & Order SVU Marathon was on Southwest's Free TV.  I mean….. SVU wins every time hands down.  But I digress…..
Today I wanted to share a dress that I absolutely love and that is perfect for any summer occasion!
The high/low dress is one of my absolute favorite styles; it let's you show a little bit more leg but still be covered up, and the longer length in the back always makes it a tiny bit dressier.  The neckline on this striped dress is super flattering and I love that it comes with the adorable belt (detachable if you have one you want to wear with it instead) to accentuate the waist.
Plus, it's blue and white stripes.
That's really all I need at the end of the day!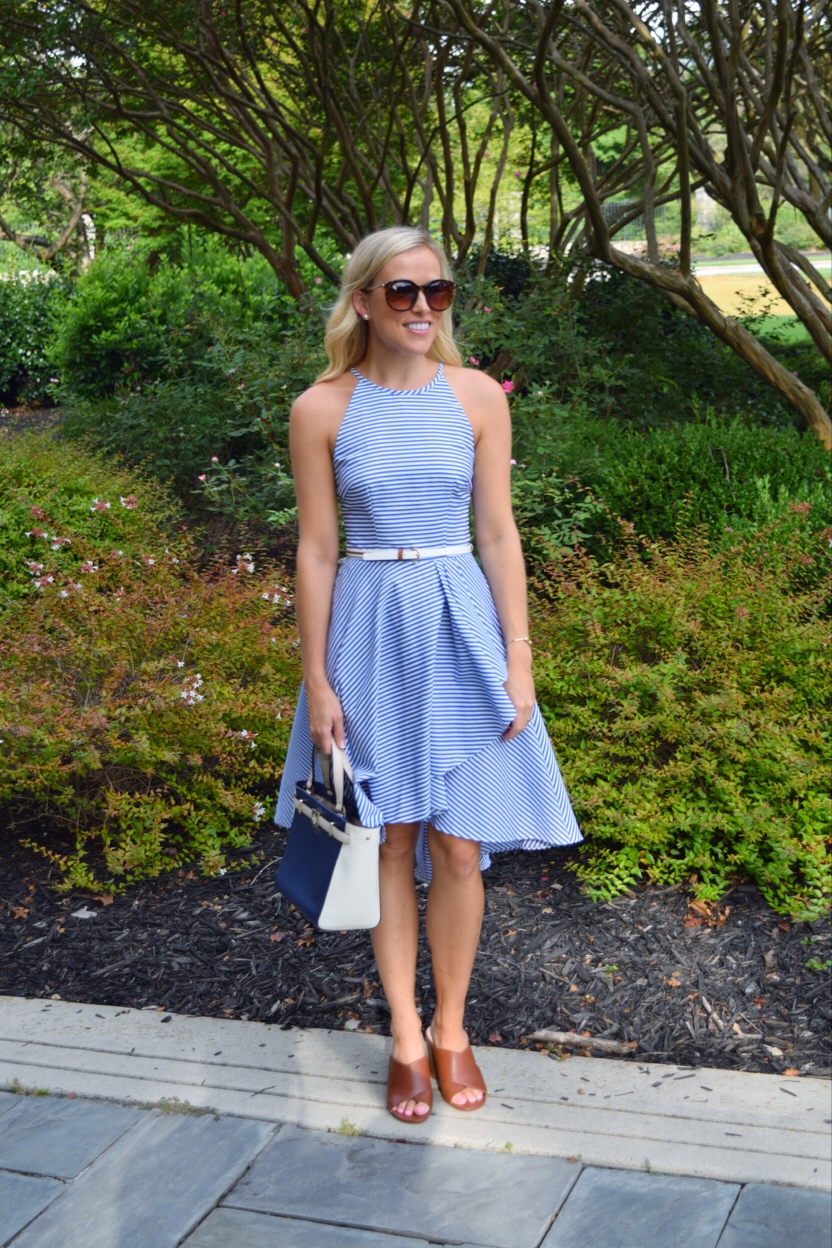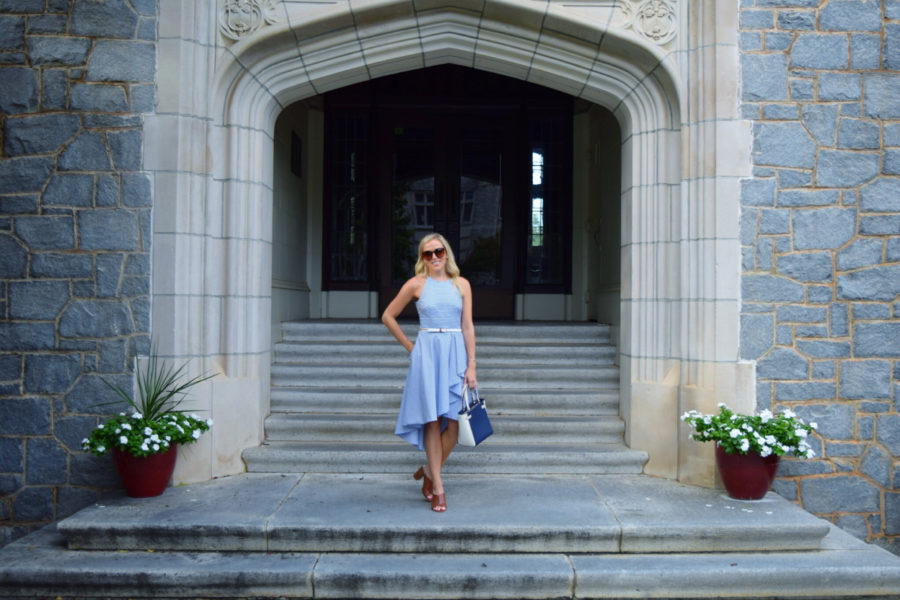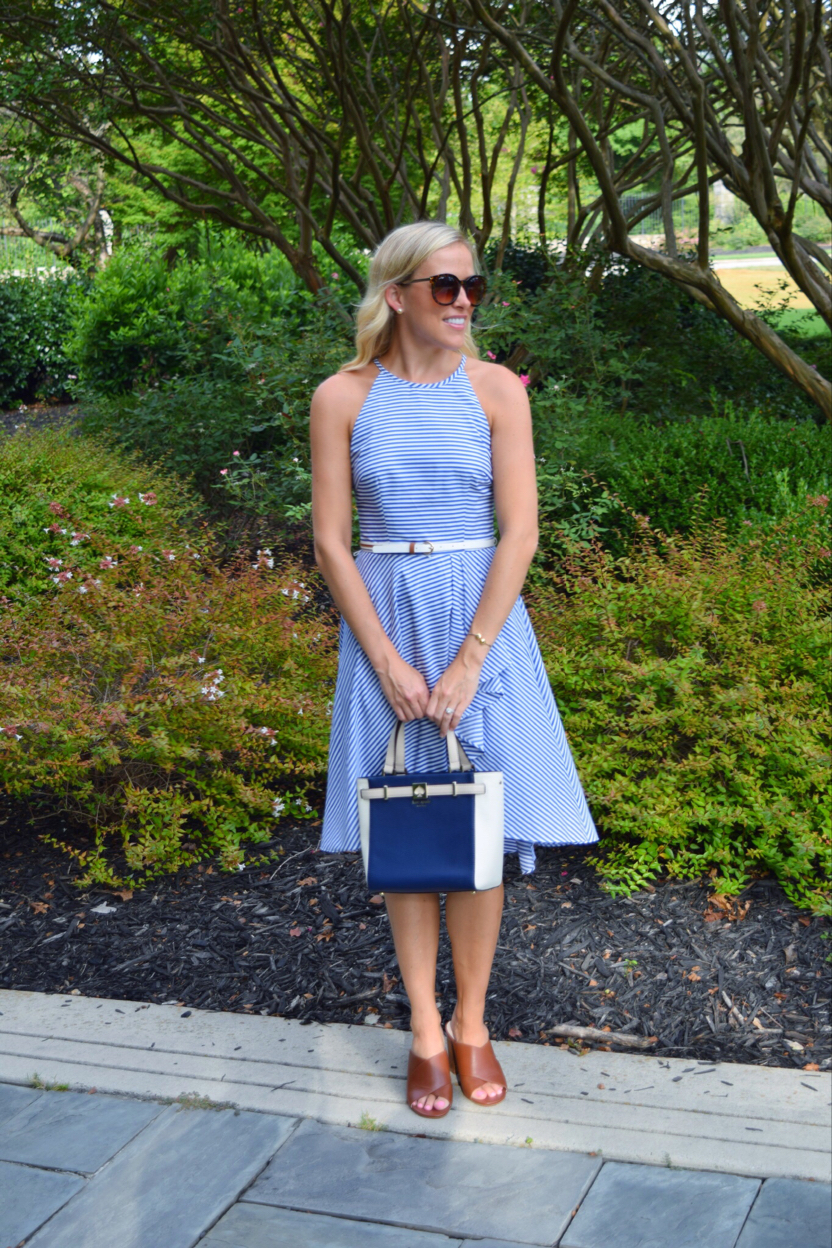 // STRIPED HIGH LOW DRESS //      // COLE HAAN HEELED MULES //
dress runs true to size, I am in a size 2 // shoes run true to size 
:::::::::::::::::::::::::::::::::::::::::::::::::::::::::::::::::::::::::::::::::::::::::::::::::::::::::::::::::::
Over the weekend I was in Austin and it was absolutely AH-mazing!!! I feel like we barely even saw half of what the city has to offer despite doing so, so much.  We had a heat wave of 103 but shockingly it didn't seem as hot as I had anticipated? I felt like when I lived in Scottsdale for a few months for work after college that their dry heat was way, way hotter? But we were lucky to have a pool at the house and a day on the lake so having the water access definitely helped!
We did dinners out at El Naranjo on Rainey Street, and out to the Rainey Street Bars afterwards.
The bars (and bands!) on Rainey street were so neat; all of these little old houses made into bars with huge back patios.  And nothing beats live music to dance to with your girlfriends.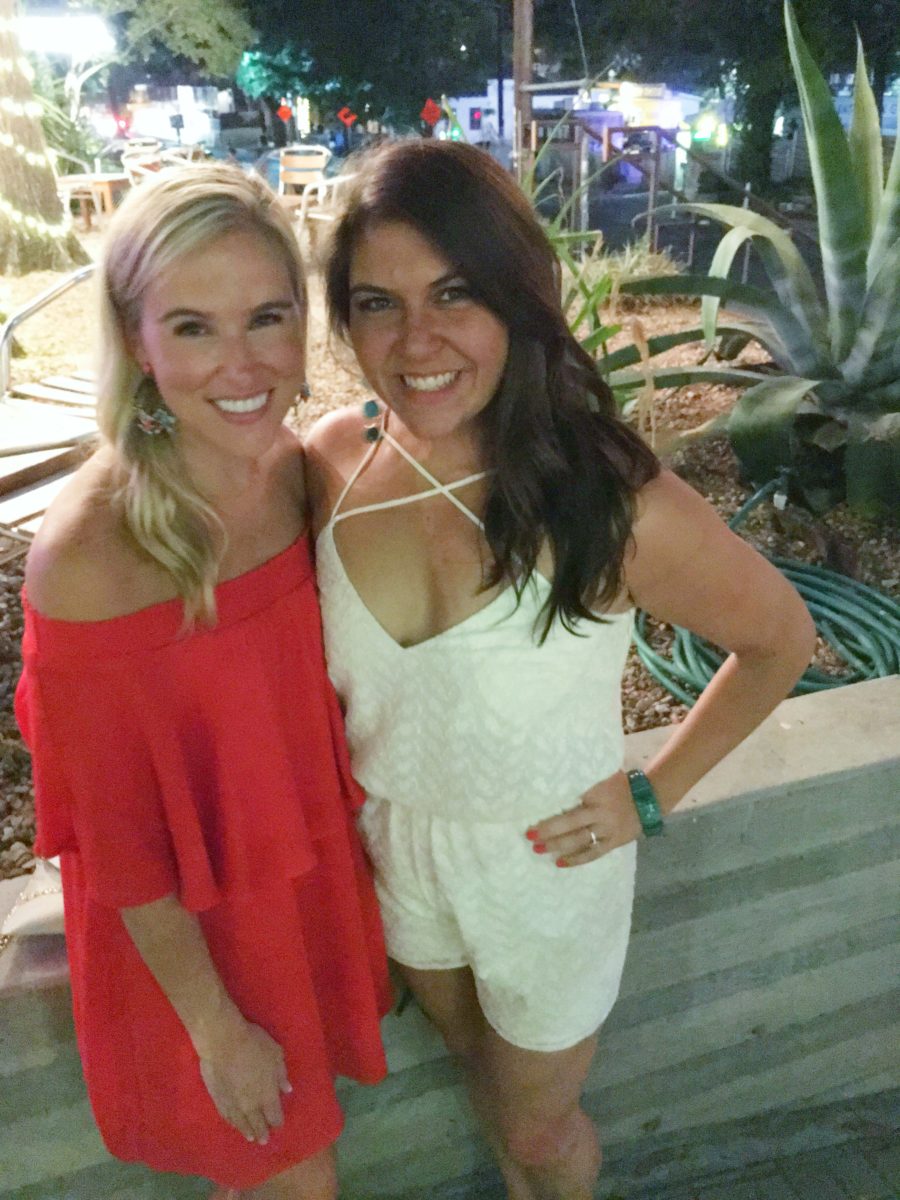 We had brunch Friday, walked around the city a bit, and then pool/beer pong/etc on Saturday before doing a dinner at the house and then back out (ending back up on Rainey Street!)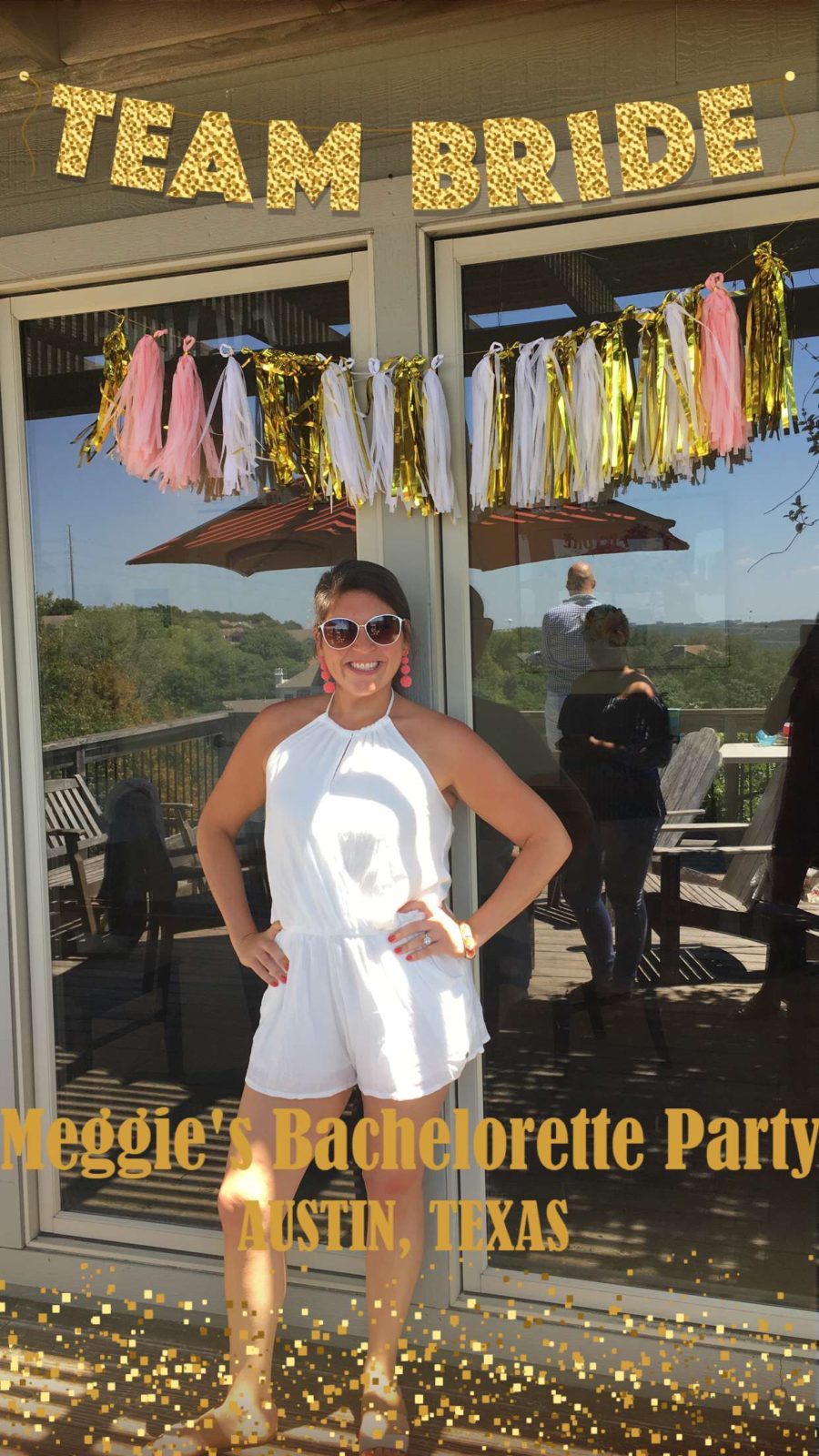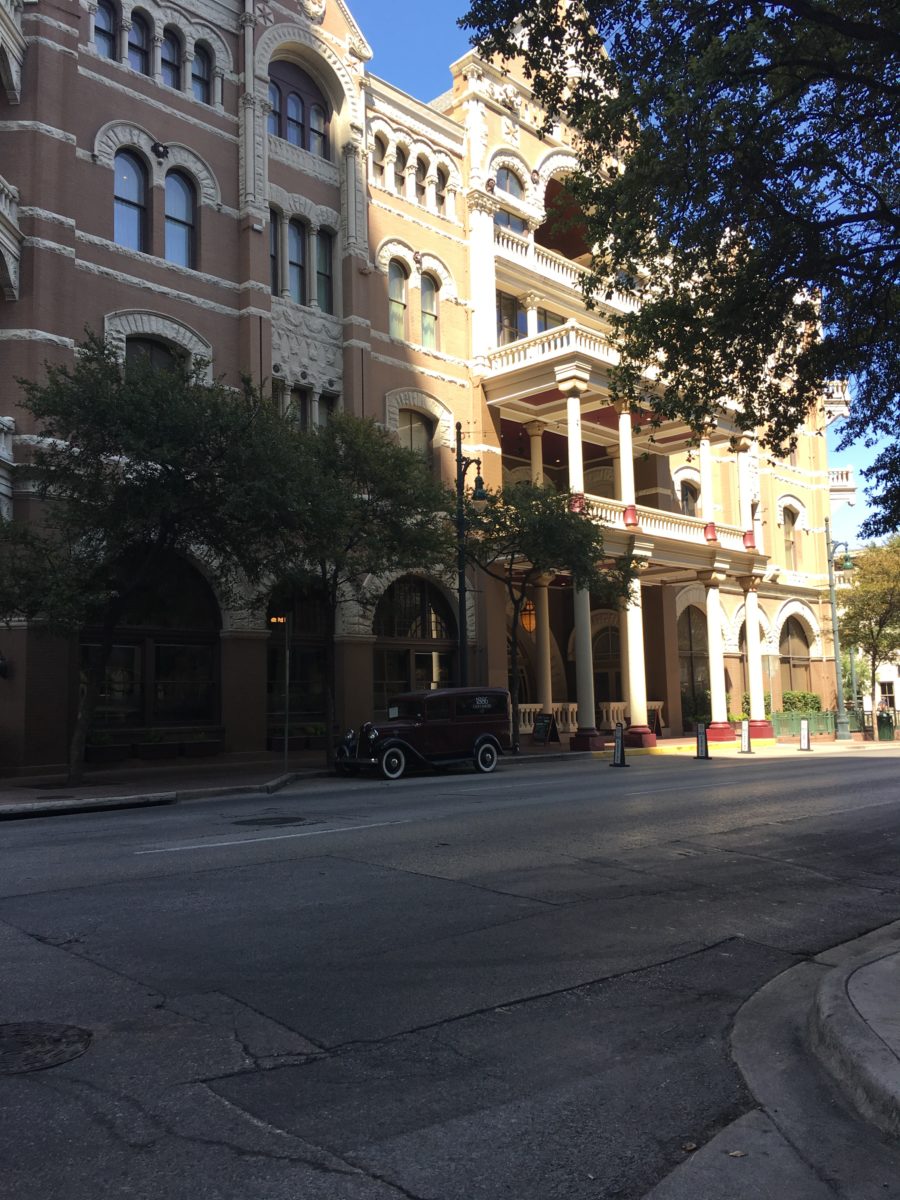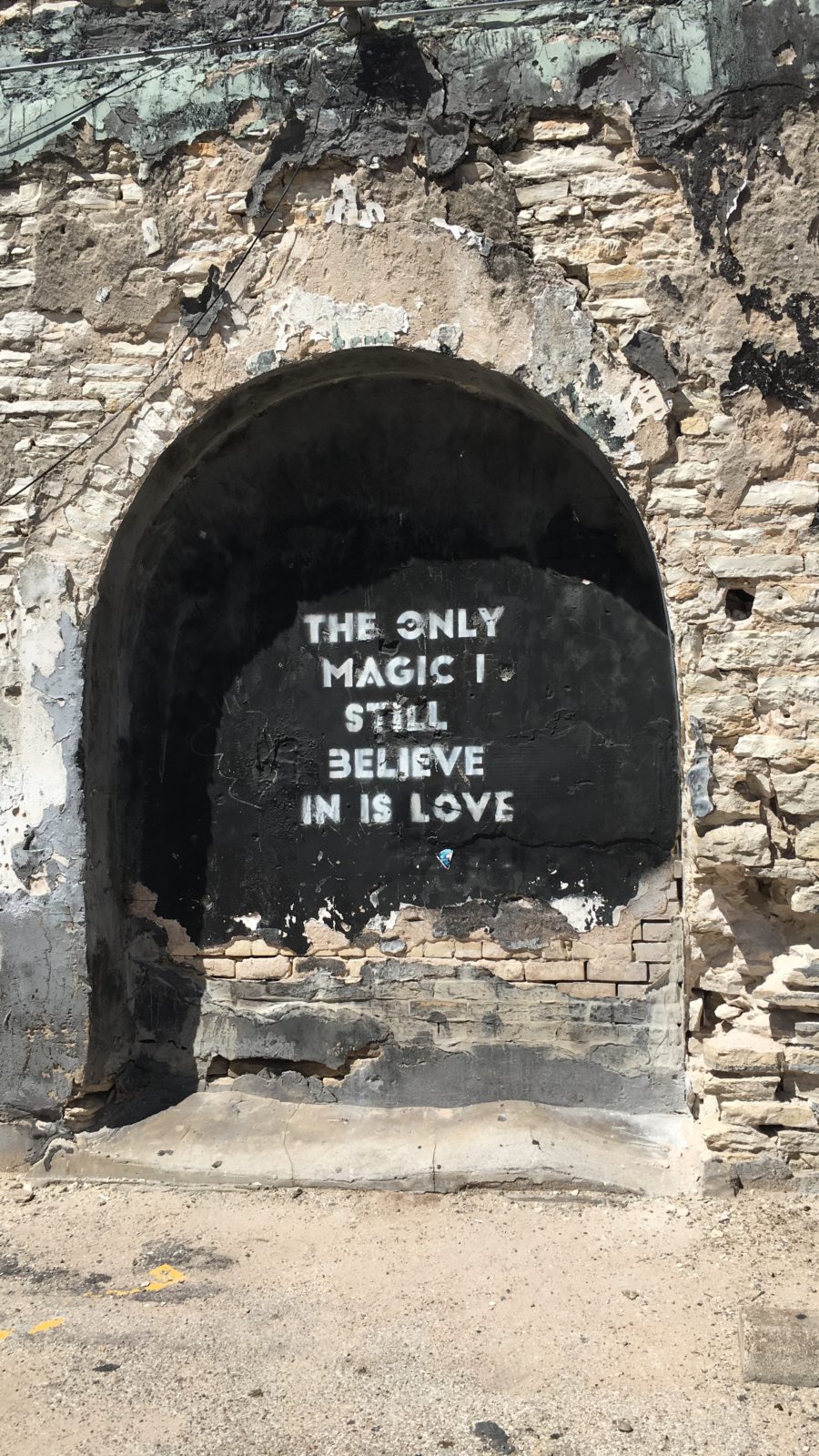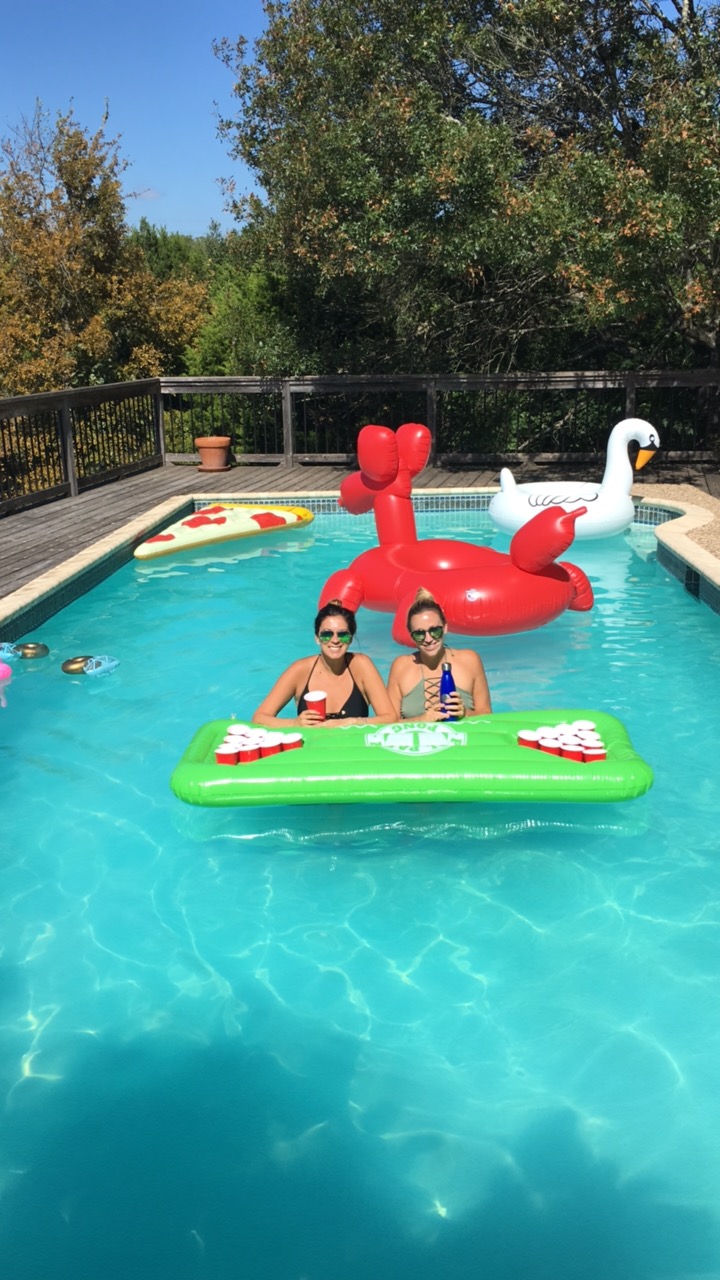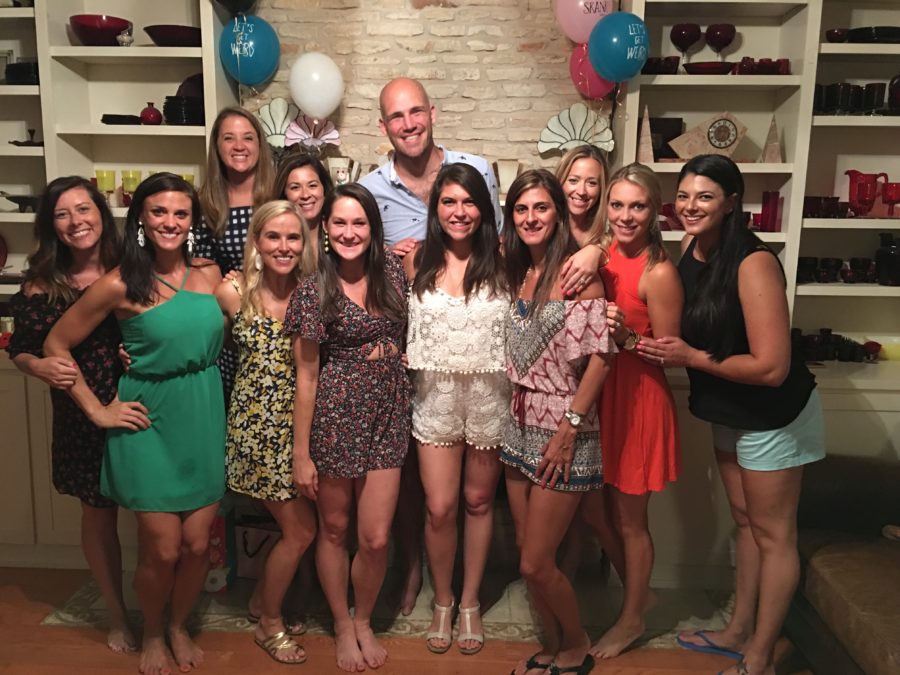 Saturday we had rented a Tiki Boat and spent several hours on the lake – which was so gorgeous – the houses on Lake Austin are beautiful.  Then we had dinner at Olive & June and headed back out again!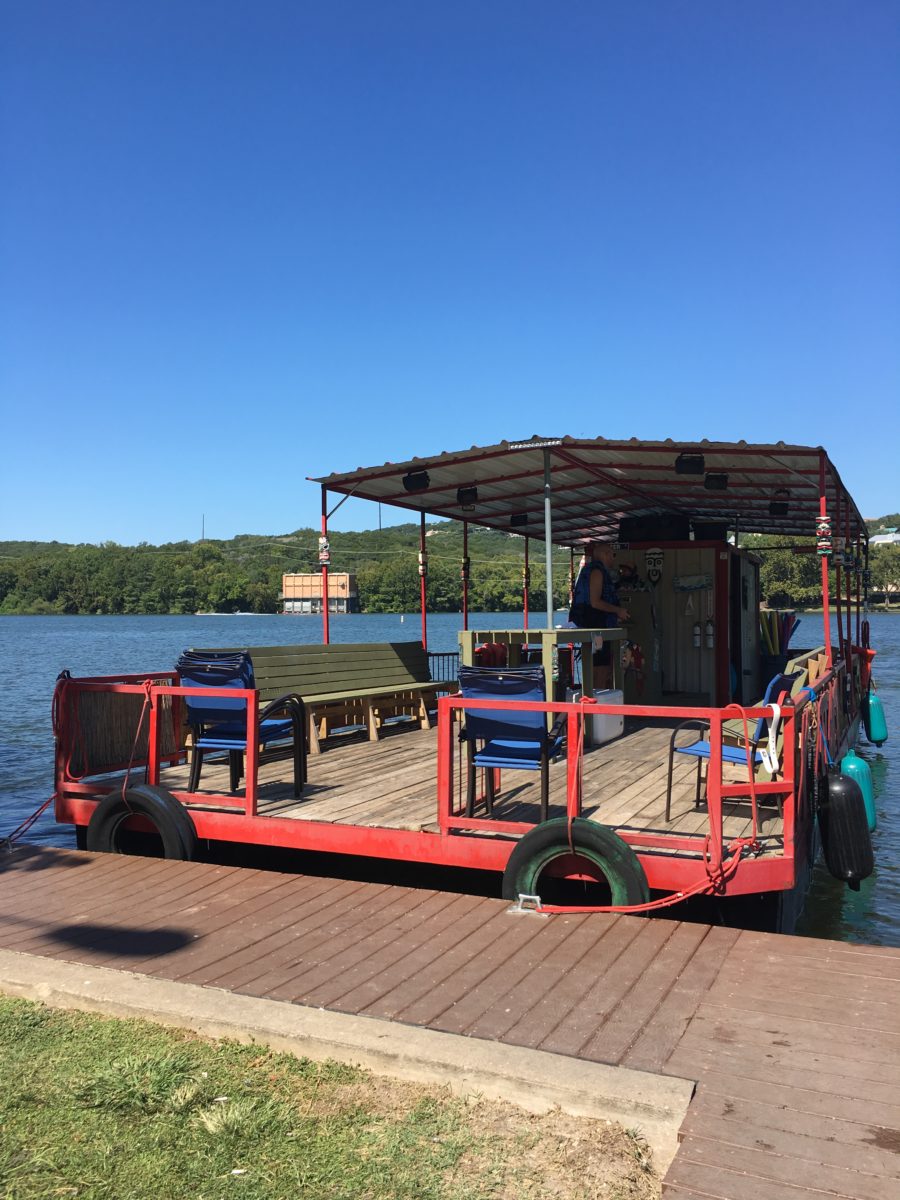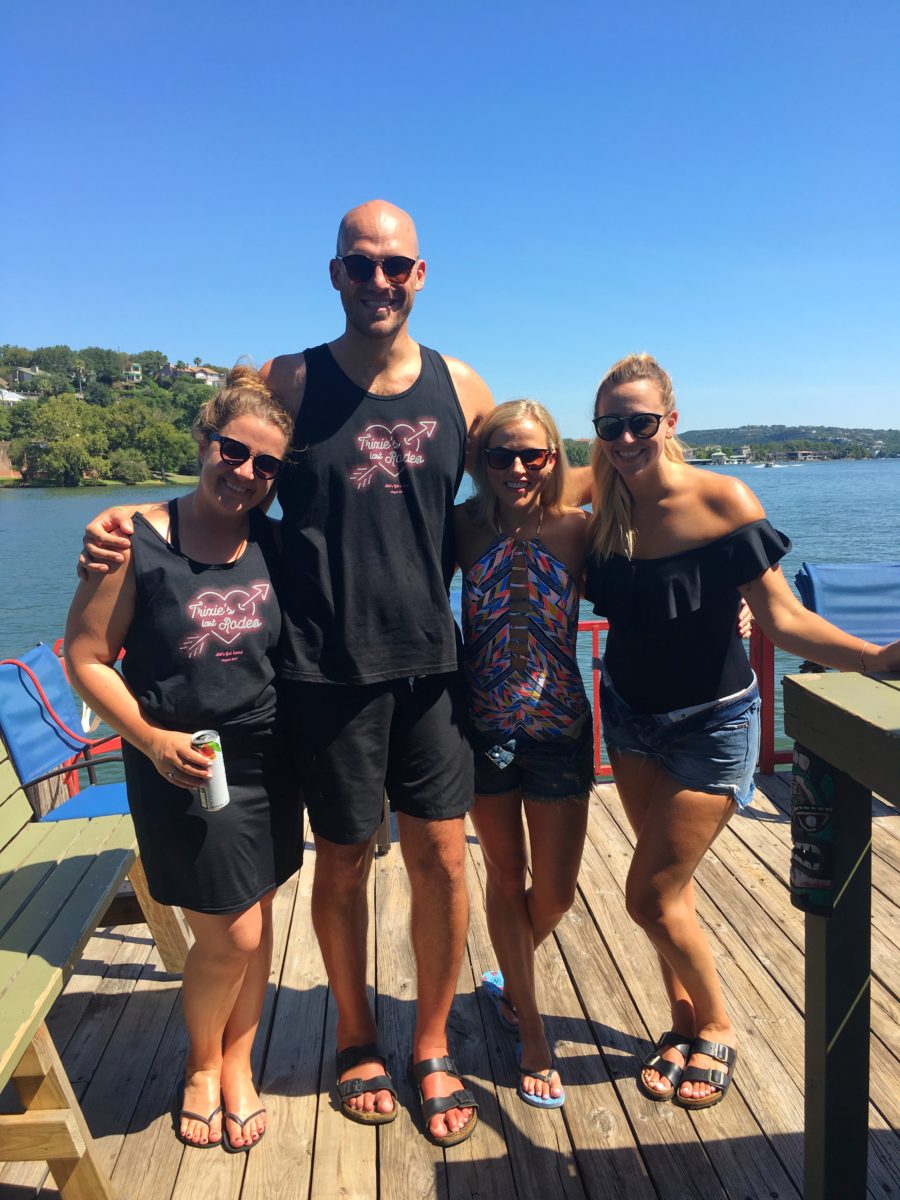 Sunday we…. well…. regretted our decision to act like we were still 22, but as always, it was so worth it.
The bride-to-be has a heart bigger than ANY human being I know.  I am SO lucky to have had this girl in the dorm room next door to mine freshman year at Miami of Ohio.  And everyone says all of that when it's someone's big weekend, but she truly does.  When we were ready for the lingerie shower, she put it on pause and spent time an hour going around the room talking about each one of the 12 of us there because she wanted to say why we mean so much to her.  I was sobbing hysterically as she went around and talked about everyone.  She kills me with how selfless and loving she is.  Her husband is a lucky man and I'm so lucky to have her as one of my best friends!
Happy Tuesday!