Cheers to Friday!!
We have plans for a much needed low key weekend.  On the agenda :
Catching up on Shitt's Creek (I downloaded it for the plane home from Milan and Kip has gotten addicted so now I need to catch up to him – it's hilarious)
and also watching
Watching  What the Health, a new documentary on Netflix. My coworker was telling me about it because she knows I love reading/watching all that stuff (wether I abide by it or not) so I definitely want to see it!
:: LINK LOVE :: 
In preparation for Bachelor in Paradise on Monday, please enjoy the season premiere of Jimmy Kimmel's Baby Bachelor in Paradise.  So good. And sadly so realistic.
Lydia from Real Housewives is on vacation is my most favorite place in the world, Positano.  I really need to know how she got these photographs because this is insanely gorgeous.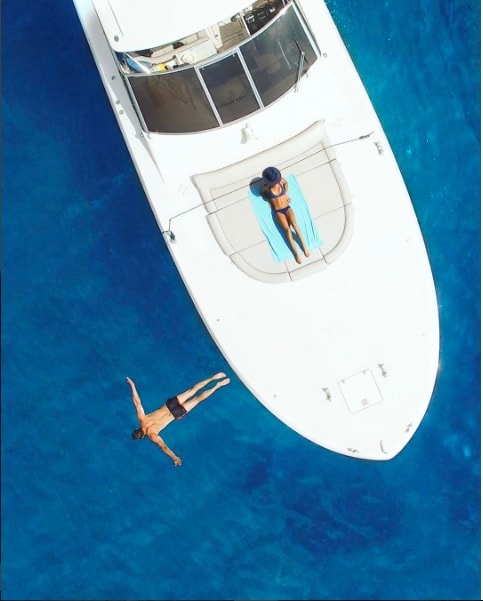 17 Documentaries to watch on Netflix to Cheer you Up. (Joan Rivers: A Piece of Work!? Added to the list already!)
The story of How Lilly Pulitzer came to be.
I really need to get on the silk pillowcase bandwagon – as the giant lines on my face every morning remind me.  Here are the 11 best silk pillowcases on Amazon. 
The 5 vases you need for arranging flowers. Pinning immediately.  This is very helpful for me because I constantly ruin my Trader Joe's flowers by cutting them and then realizing the vase is awful for them.
Starbucks isn't my thing, but I know it's everyone else's: You can now get PSL at your own home.
Is there really a difference between West Palm Beach and Palm Beach? (with the line To be honest, yes. afterwards.  I saw this on Town & Country and cracked up and then I saw By: Tinsley Mortiomer and laughed even harder.)
:: FIT on FRIDAY LINK LOVE :: 
The traveling just doesn't stop (no complaints).  I am wheels up again next weekend to Austin for one of my best friends Bachelorette Weekend.  It is going to be hot as hades and I need to be wearing as little clothing as possible.  I'm still trying to lose my 5 pounds I packed on when I felt personally victimized by one Ms. Vicki Gunvalson.  I just can't believe she dared to ruin my summer bod for me.  It definitely has nothing to do with coming home 5 pounds heavier from my Italy-No-Carb-Left-Behind adventure…..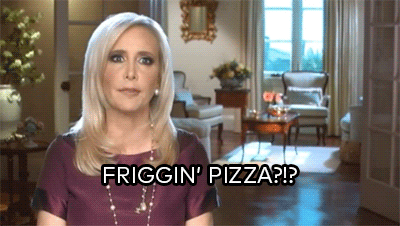 not one thing to do with the Pizza or Pasta….. it's that damn Vicki.
from this day forward, I will blame all weight issues on Vicki Gunvalson.  It's Shannons gift to the world. 
So, a few health links as I try to LOCK IT UP this week.
If fitness class descriptions were actually honest, this is what they'd say.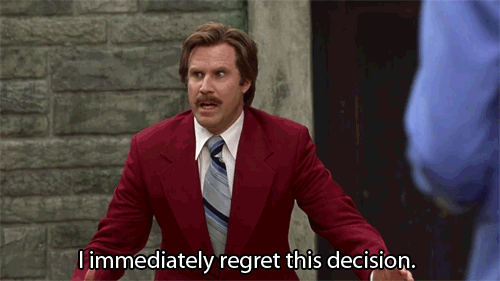 This is seriously hilarious –  there are gifs and everything – and so true and had me laughing out loud.
Perfect quick read for a laugh on a Friday at work.
Unfortunately going back to my daily apple cider didn't magically melt the pounds away.  Huh.  Who knew?  My husband says this is absurd and bad for you, but I can't quit it.  Here's what happens when you drink ACV every morning for a week.
10 Detox Foods already in your Kitchen.
Apparently Tequila + Soda is taking over as the new "basic" drink and the healthiest drink? Based on the behavior that ensued in Mexico on Real Housewives…. I'm not so sure about that….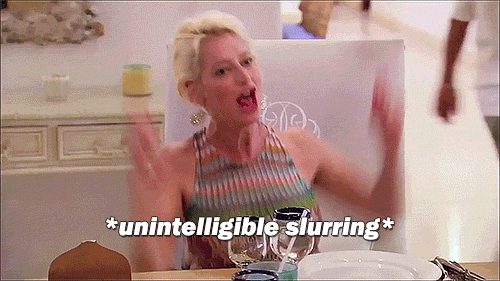 but I do love that the article says  "tequila is an upper".
Again…. The real Housewives tells me otherwise?  
This fitness pro does my favorite 10 minute barre ab workout, and I just found this 45 minute full body routine with Jake. It looks like a real ass kicker.
5 Tricks to make you Look and Feel more Attractive, according to Science .  (Smile!!!)
How my girl-crush J.Lo gets and keeps her amazing bod.
:: FASHION FINDS ::
I am determined to wear a jumpsuit to my friends Rehearsal Dinner this fall, and this one is perfect.
A few others I love :
ONE my favorite, in both colors // TWO // THREE // FOUR // FIVE
Re-stock alert! This dress in all sizes and all colors, and this blouse in all sizes and all colors! 
My favorite tank that I have in 4 colors is out in 3 gorgeous new shades for fall.
Great basic long-sleeved bodysuit with the perfect V for fall.
Designer look for a fraction of the price. 
Love the hem and knot detailing of this under $100 dress.
J.Crew always kills it in the stripe department.
This one shoulder bow top is adorable, and this bell sleeve is perfect for fall.
I wear stud earrings everyday and these are a great size and perfectly simple.
The perfect top, in a dozen colors and prints, to throw on and go for under $50.
Gimme this drape front cardigan – looks like heaven!
An LBD that'll make heads turn. 
These earrings look like my favorite from J.Crew but a little bit dressier – and a steal. 
Love this lace dress for a wedding in black or navy, or the white for a bride for a rehearsal dinner or engagement party. Also love this in black and white! 
My favorite beach sandals are out in a bunch of new colors and prints.
The cutest bodysuit I ever did see.
The hem on this layered sweatshirt has my name all. over. it.
…. okay wait, or this one.  adorable. 
If you're looking for a short wedding guest dress (that you'll be able to wear again), I found it.
Why must the cutest top I have seen all week cost $445? Are they on drugs?
I'll settle for this stunning striped bandeau instead.
HAPPY WEEKENDING EVERYONE!