I stalked this dress for a long time to to wait for it to come back in stock in my size, and now they are doing re-stocks all over again.  This t-shirt/sweatshirt dress is so freaking comfy and perfect to throw on and go.  I wore it two days in a row in Chicago (different people…. and no proof…. so don't judge…..).  I love the pockets and the ruffle sleeve add an adorable little touch.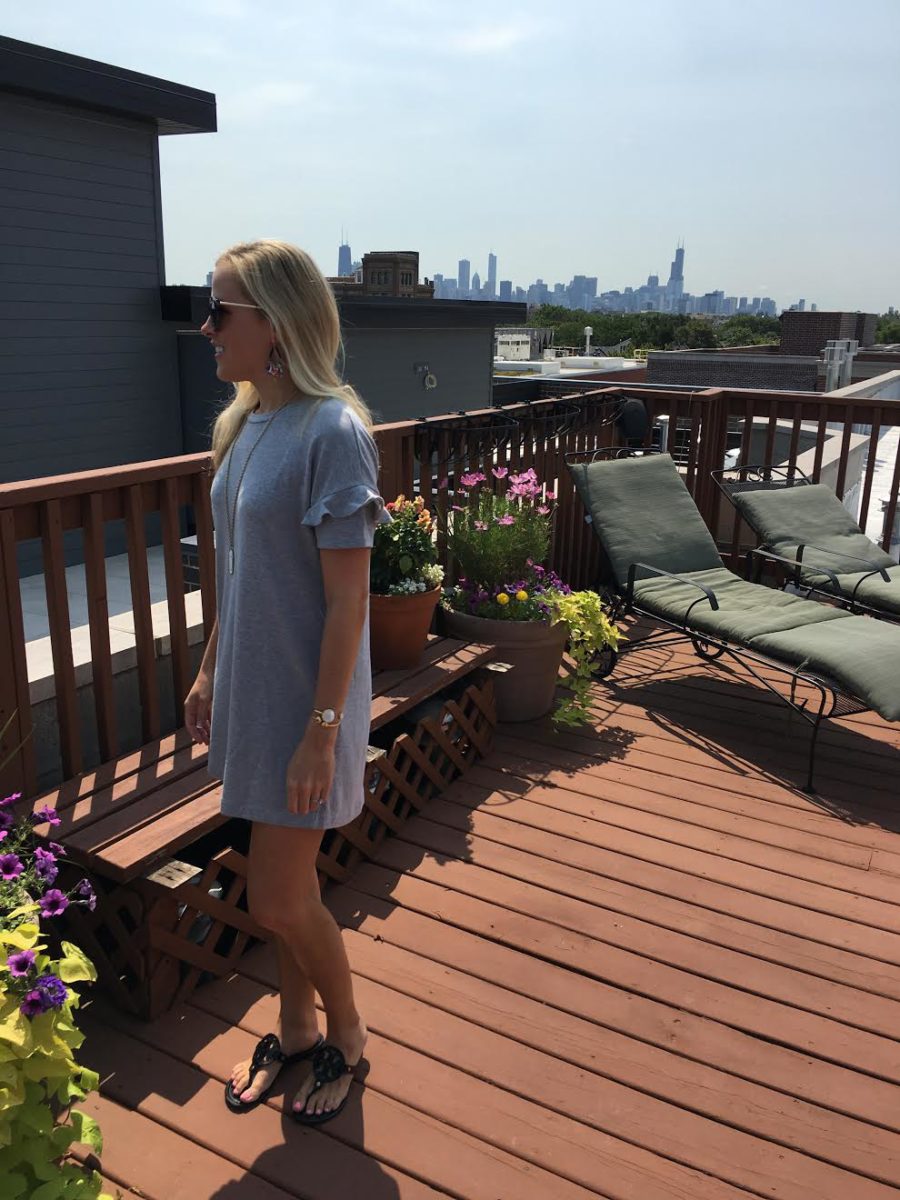 dress runs true to size 
// SWEATSHIRT DRESS // SANDALS // EARRINGS //

The dress also comes in an olive green and a blush color.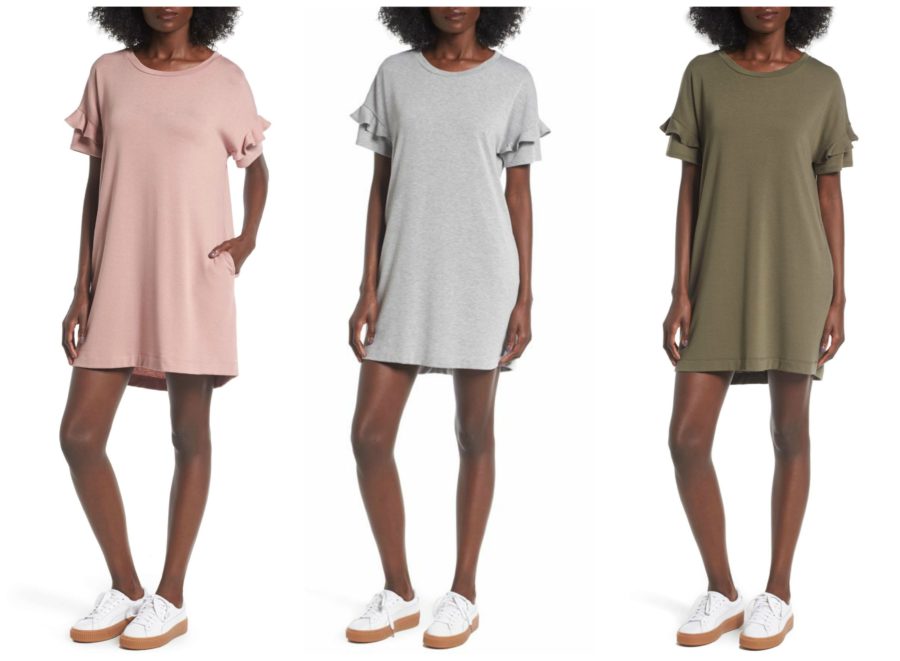 A similar dress that I love – same style but in striped!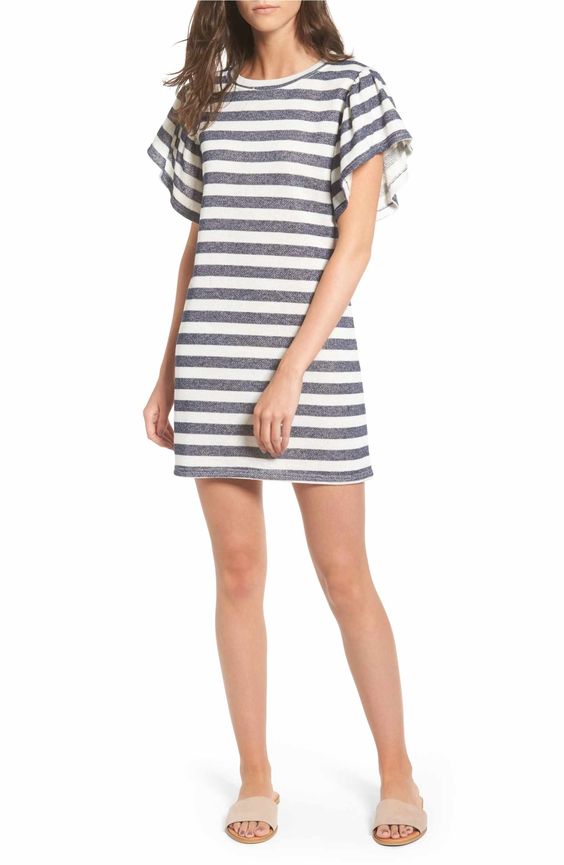 // STRIPED RUFFLE SLEEVE DRESS // 
Another item that I wore all weekend in Chicago, and wear constantly, is my Distressed Denim Jacket.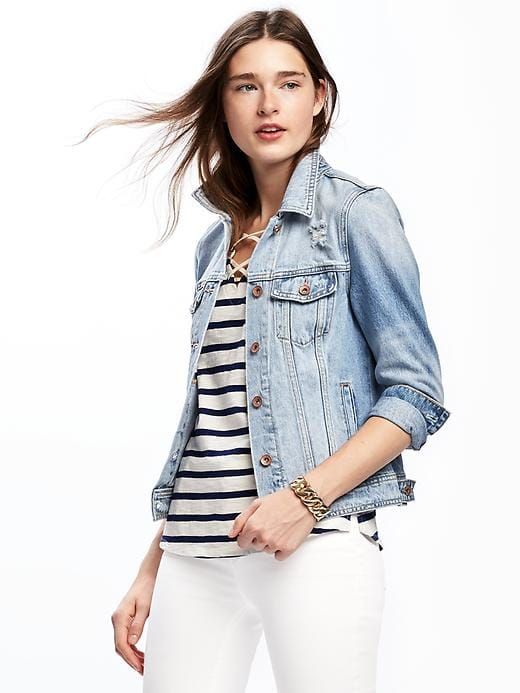 I have two jean jackets – one in a darker wash and more slim cut that is "dressier",
and this one in a lighter distressed wash that's more casual.
This jacket always sells out.  I got this last year and just saw that it is re-stocked in all sizes!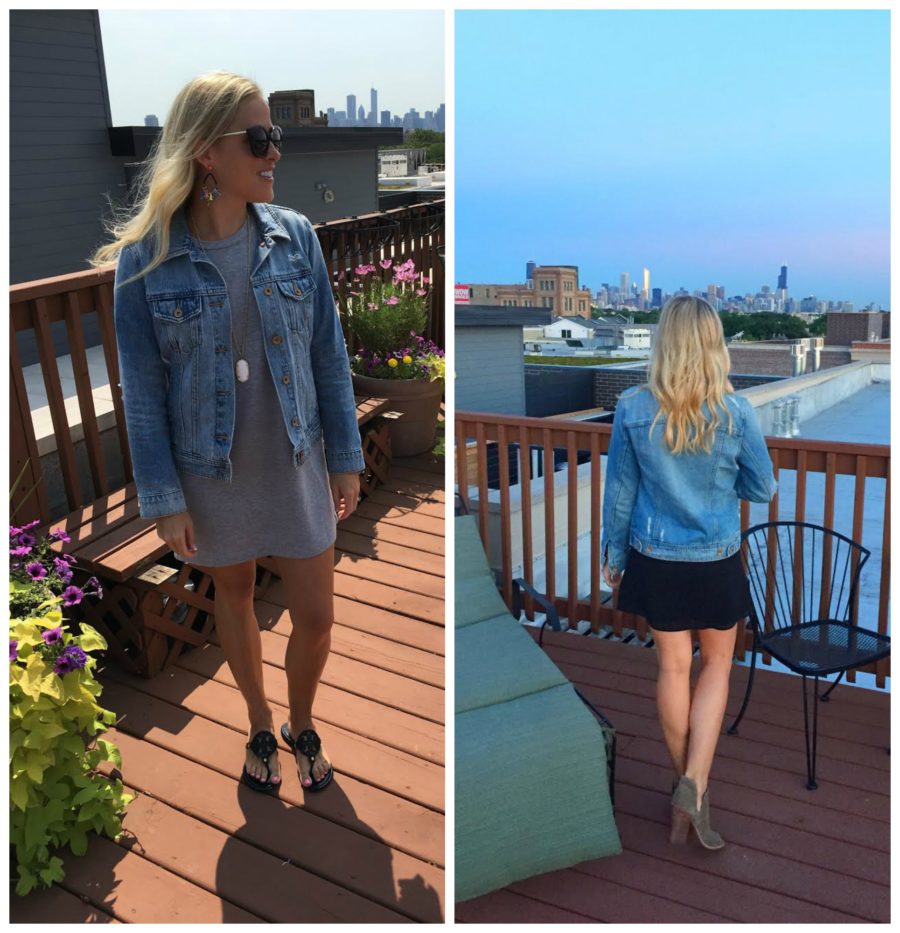 jacket runs slightly large, which I like for the casual fit; size down if you want it more snug.
//  JEAN JACKET // SWEATSHIRT DRESS //  SANDALS // EARRINGS // booties, old Vince Camuto
I got a lot of questions about the earrings I added to my instagram story.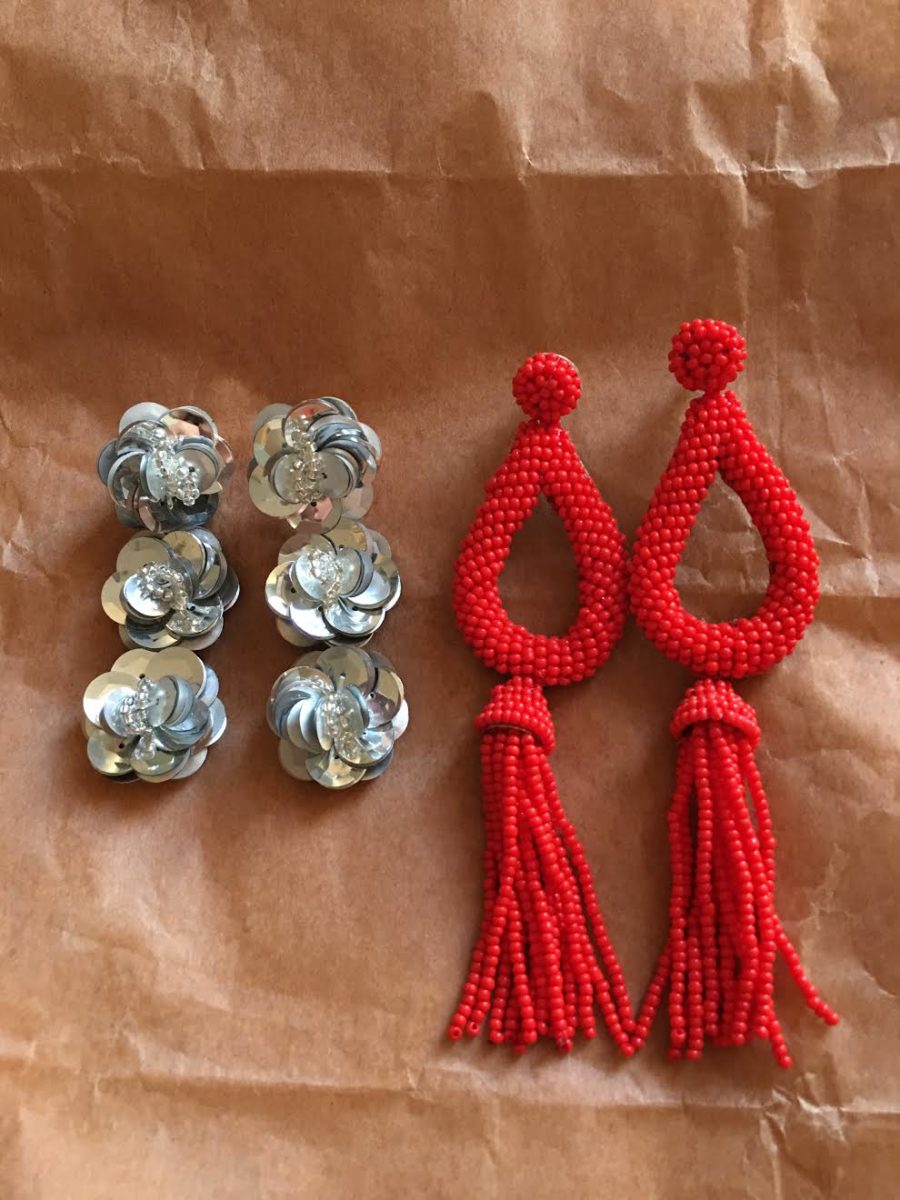 //SILVER DROP EARRINGS  // RED BEADED EARRINGS //

I shared the silver drop earrings in Monday's Post with my wedding weekend look, but here are the red pair.
I absolutely love them – they completely make any outfit and I know I'll be wearing them constantly.  I got so many compliments on them the night I wore them out.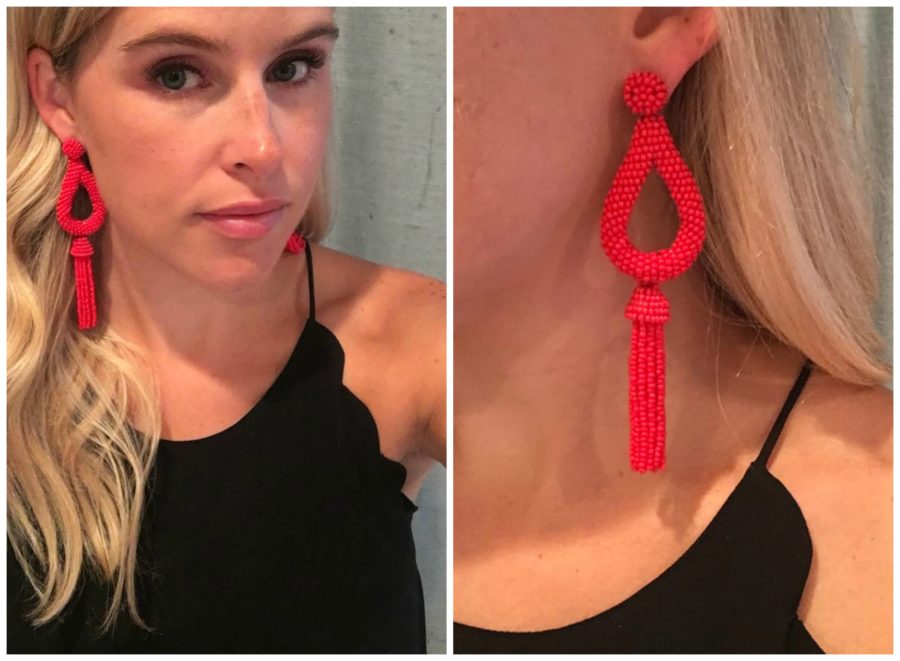 The great news and awful news is that they come in 7 colors and don't break the bank….
so now I want one of every color……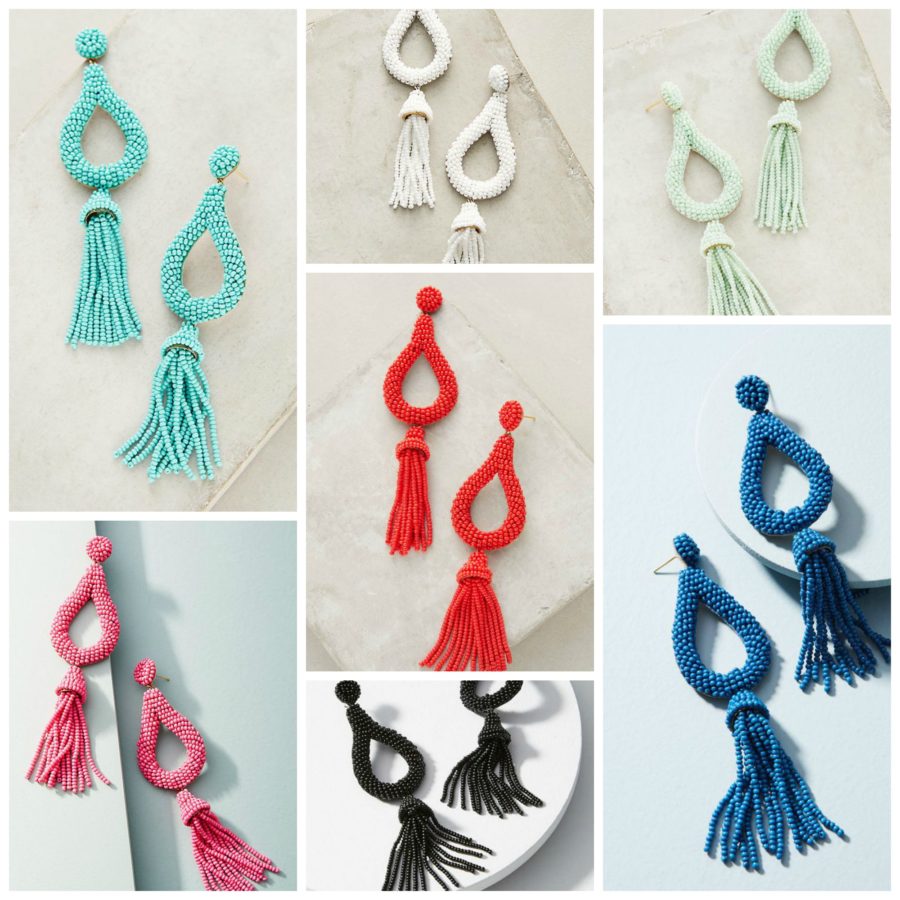 // BEADED STATEMENT EARRINGS // 
One other favorite that I don't yet have my hands on…..
I have loved step-hem jeans ever since my friend wore a pair on our trip to Scottsdale back in February.  Her pair was out of the budget though – so I was so excited when I came across both of these pairs for under $35!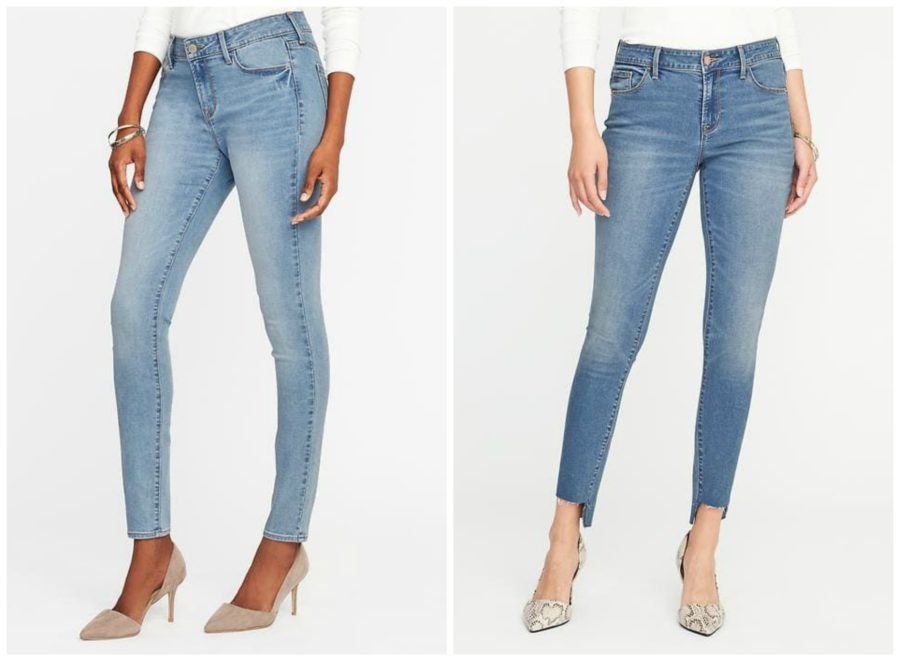 // MID RISE LIGHT WASH // MID RISE BRIGHT WORN WASH // 
OH! and one more…. I am so done with my broken suitcase.
Anyone tried this suitcase before? It combines the look of another one I love (delsey) with a killer monogram.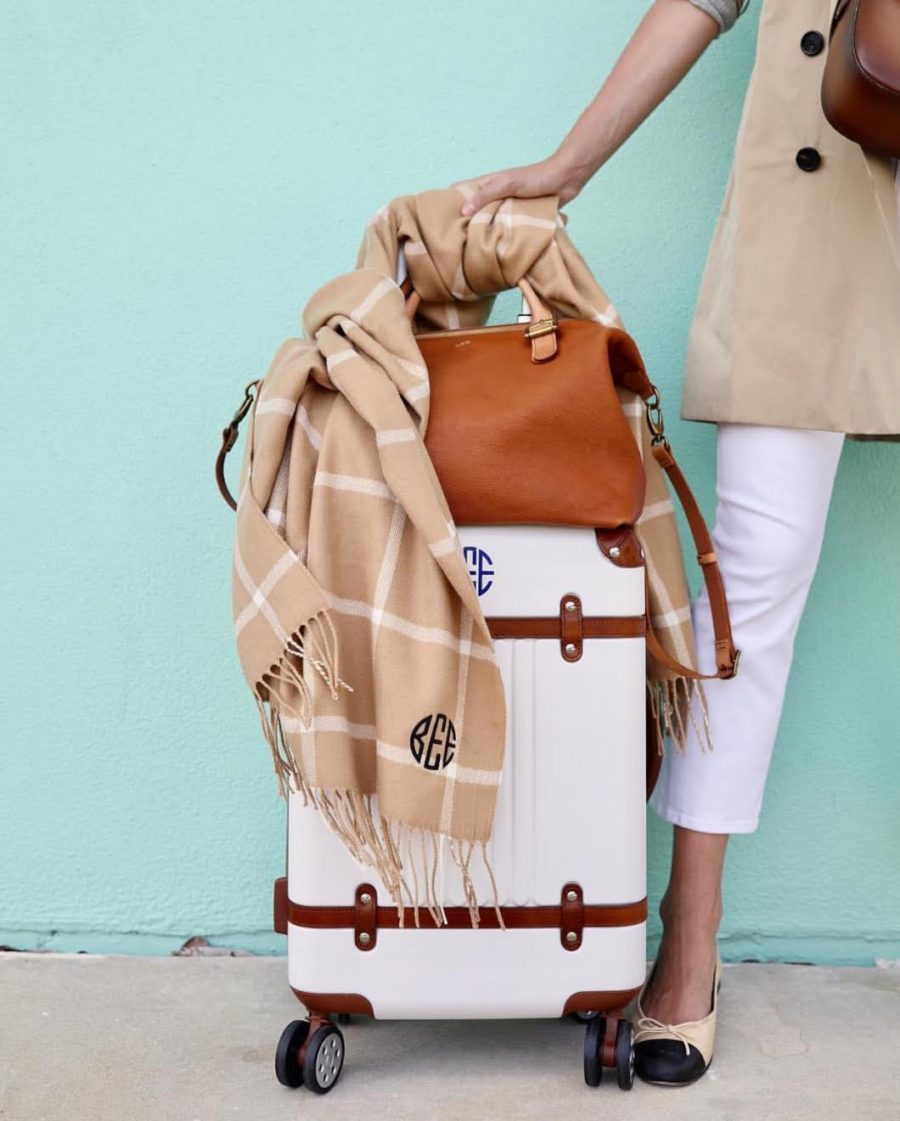 // MONOGRAMMED CARRY ON LUGGAGE // 
I need to just bite the bullet already on a suitcase,
but I want one that will actually last longer than out last set did!
and let's face it…. a monogram wouldn't hurt either.