Cheers to Friday!
I hope everyone had a great week! I am in Austin, Texas for the weekend for one of my best friend's Bachelorette weekends!!  She lives in New York so I don't get to see her as often as I would like, so it should be an amazing weekend with tons if people from all over flying in to celebrate her.  We rented a big house with a pool, and have plans to go out downtown at night, pool time during the day, chartered a boat for Saturday, and dinners and brunches in between. It should be an amazing weekend!
As I had mentioned earlier this week, it is going to be hot hot hot in Austin.  I have never been to the state of Texas before, but Atlanta's 90 degree temps have been preparing me (hopefully) for the  high of 103 we'll be having this weekend.
When I came across this jersey, open-back bodysuit I knew it would be the perfect thing for Austin.  It's basically bathing suit material (and I feel like could double for one!?) which is exactly what I want to wear in the daytime in that kind of heat.
I will likely be wearing this sans pants this weekend….. that's normal right?
Just stripping down in the heat and walking the streets in a body suit?
They say to "Keep Austin Weird" so I can definitely help with that……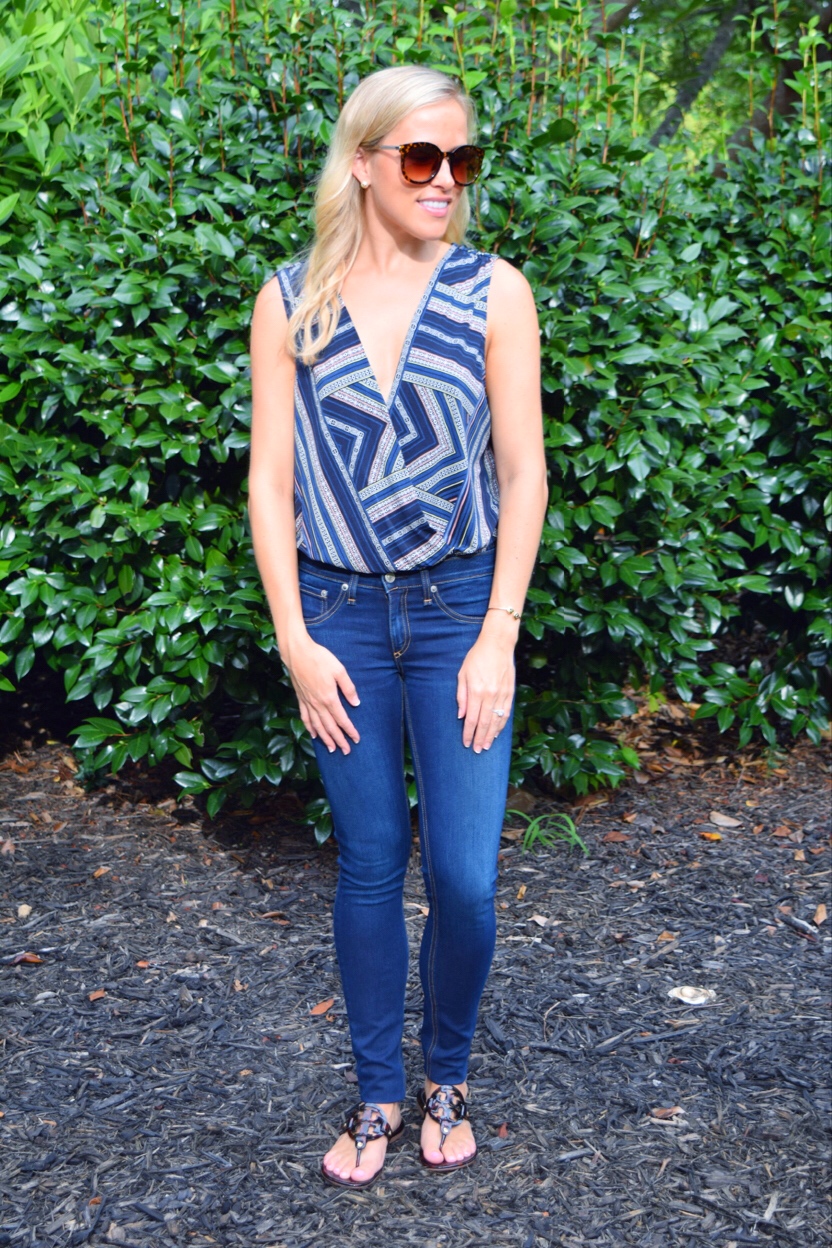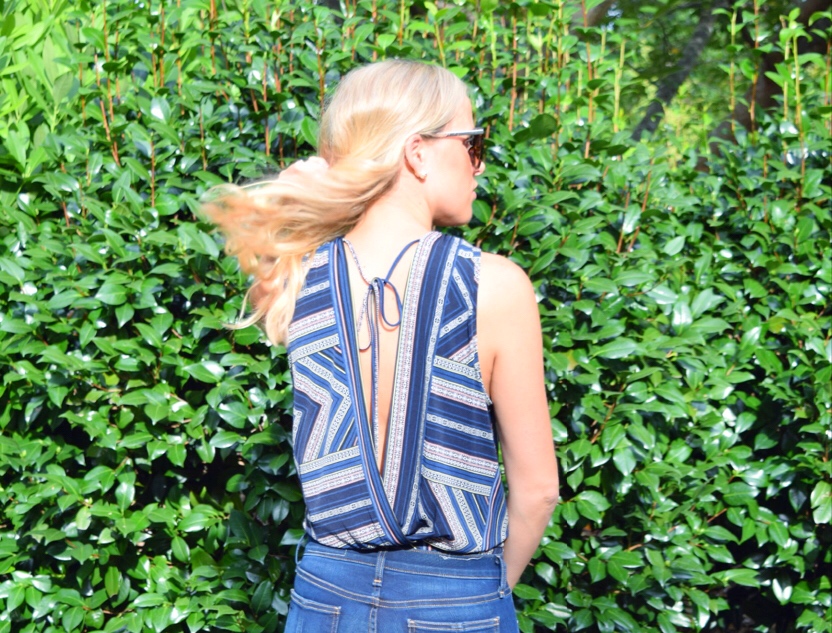 // FAUX WRAP BODYSUIT //                 // RAG AND BONE JEANS //
runs true to size
    also love this printed bodysuit !

:: FRIDAY FINDS :: 
In my suitcase this weekend : This printed maxi dress (but I am lusting after the solid lilac color badly!)
I am absolutely in love with this colorful, printed dress.  Perfect for a summer night.
Lululemon just came out with a fun new print – love it on these leggings.
I found this maxi dress at Target this week and love it. It does not look great in this picture on their site, so I'll post one next week – I know I will wear it constantly! 
I feel like you would get so much wear out of this perfect strapless maxi in chambray.  Love.
We are all wearing LBD's on Saturday night in Austin, and I'm wishing I had this one in my suitcase.  The back is gorgeous!
More fall focused: this off the shoulder sweater, in 3 colors and under $100, looks so freaking soft and yummy.
This printed maxi wrap dress could work for so many occasions : to work (with a cami), daytime with sandals, dressed up for nighttime and special occasions.
:: LINK LOVE ::
Get that DVR ready! 18 New Fall Shows to put on your TV Radar.
The healthiest foods at Trader Joe's, according to a dietician.
I haven't gotten my girlfriend her wedding gift yet, butI wish that there were wedding registries like Zola around when I had gotten married! You can register for basically anything – including classes at SoulCyle! Literally anything! (She's a big time spinner and even has her own Peleton bike.) . I would have been all over that site if I were engaged now! Any brides-to-be out there using it?
Also just saw that Costco has wedding registries!?
A perfect 6 ingredient summer pasta, courtesy of the lovely Ina Garten.
Kayla Itsines (adorable fitness queen of BBG fame) 14 minute workout. 
I just saw a commercial for the movie Home Again with Reese Witherspoon, Candace Bergen, and more.  It is the same people behind The Holiday (my fav) and It's Complicated.  Enough Said – I need to see it! Comes out September 8th.
54 travel tips to know before your next vacation. 
I only packed wedges (and hope to be in sandals!) for this trip to Austin because my feet get destroyed after one full night in heels.  3 nights in a row is not going to happen! Here are tips for wearing heels without ruining your feet.
Can Kate and Leo just become a real couple? This BFF vacation is the cutest thing ever. 
The worst dining habits of all time ranked.
::::::::::::::::::::::::::::::::::::::::::::::::::::::::::::::::::::::::::::::::::::::::::::::::::::::::::::::::::::
I hope you all have a great weekend!
Follow along on instagram for some weekend adventures in Austin!